Disclaimer: This post has nothing to do with food. Sorry.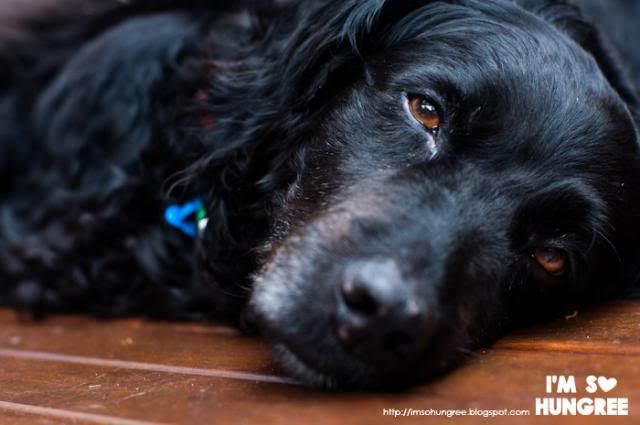 Gorgeous old boy. How are you?
Do you remember? It was two years and a week ago.
I was scurrying around the house, grabbing all my stuff to head off for a midnight flight to Malaysia, where I would be popping around the continent on a gazillion flights to attend different conventions for two weeks.
You watched me quietly, next to the stairs, with your beautiful brown eyes.
In my rush, I popped out the door with hardly a wave to you. You were only 12, you were a bit slow, a touch overweight, but still healthy. I would see you in two weeks anyway, it's not that long.
I distinctly remember thinking that last sentence as I stepped out the door.
It's not that long.
Oh but how little the two of us could have known, or maybe you knew, but in my selfishness I couldn't think to imagine it.
That just the days following mum would send me pictures of you lying in the grass in pain, with worrying messages about you. You weren't eating, you weren't walking, you weren't being you.
A few days after that, while I was at a weekend long networking conference, on Saturday, just as I was having breakfast (Bun Bo Hue to be exact), I heard the news you would be going into surgery for something stuck in your gut. Holding it together as I knew you went under was so difficult. I had to escape to the toilet to let the tears sneak out and try to put you out of my mind for the rest of the day.
My heart was uplifted when mum told me the surgery had gone well, and that you were looking lively, but had to stay at the vet. That you actually walked out of your cage when you saw mum, and that you were being your usual gluttonous self. I breathed a sigh of relief.
But that was not long lived. You tried hard boy didn't you? But the infection had gotten the best of you. Mum sent me sad news that you weren't moving, and just sighing. Sighing. You were tired old boy, weren't you?
And so, two years ago, on a Tuesday morning, the 20th of September 2011, I got the news you were put down.
I was in Kuala Lumpur, Malaysia. In the service apartment that belonged to a friend that we would borrow when we were in town.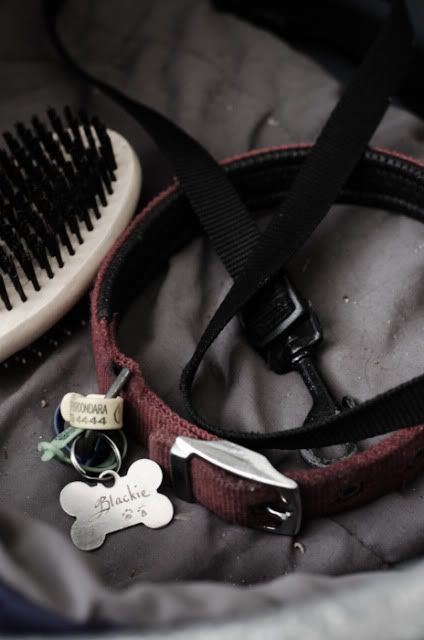 I have never cried so much in my life Blackie. I had never had my heart hurt so much before. I blasted 'Goodbye' by the Spice Girls on repeat and bawled like a baby for 8 hours straight. I was lucky I had no meetings that day, could you imagine if I did old boy? When I thought the tears had run out, they came flooding out again. I couldn't fathom not seeing you again, not seeing your smiling face and sloppy kisses when I got home.
How could I not have been there?
I was distraught I wasn't there the next day to see your body in person, touch your fur one more time. The closest I got was through my phone in the pictures that Tim sent me when he and mum went to see you. Your eyes were closed, peaceful looking. Were you already chasing endless tennis balls and gnawing on bones somewhere happier?
I'm not sure how I held it together the week after that. Maybe I just tried not to talk about it, as the second I did my voice would quiver and my resolve to not cry would threaten to snap in half. I kept the emptiness in my heart to myself and tried not to think of you.
I arrived home on the 28th of September. Or could it be called that without you there?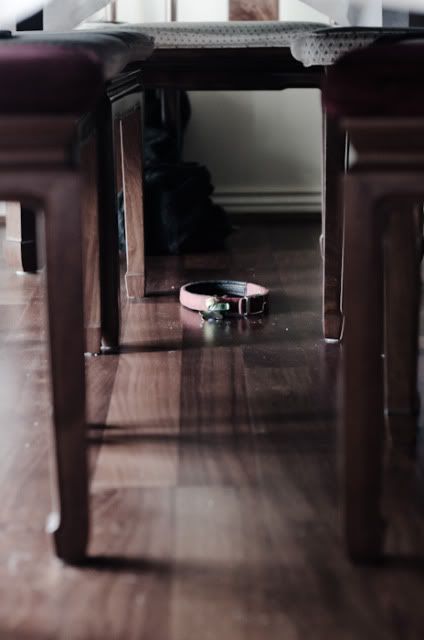 I can't forget returning home.
Fortunately Brad had picked me up, as I may have collapsed in a sobbing heap in front of my house without him there to hold me. I could already feel my chest tighten, thud, hurt as I approached the front door. The lump in my throat got bigger as I tried to hold back the tears. I had never felt such emptiness. This hole in my heart. I was so scared. So scared to see this house without you in it. I didn't want to open the door and not see you there. That would be admitting the reality of it all. The thought of it was so unbearable.
I stood crying in Brad's arms when I did eventually. I can't put into words what it was like to swing that door open and not call out to you and see you wagging your bushy tail. It was as if everything went black.
And again as I passed the laundry, where you would usually sleep. Where I would normally see you first thing in the morning, with your gorgeous brown eyes or possibly still sleeping, snoring quietly. I was shaking. I couldn't stop.
My home was so empty. So empty without your presence.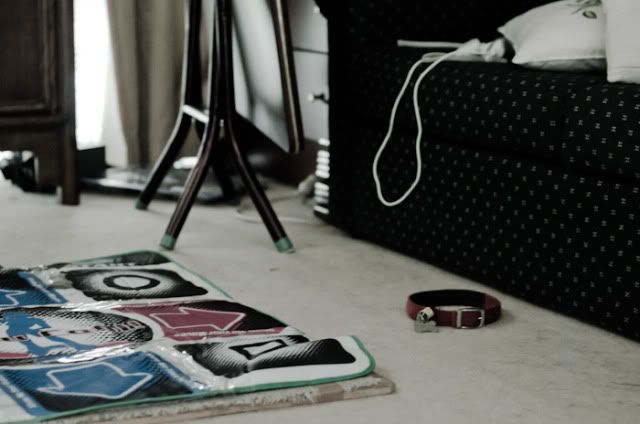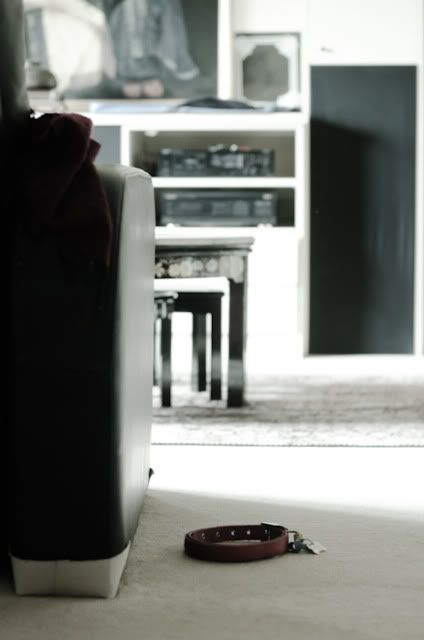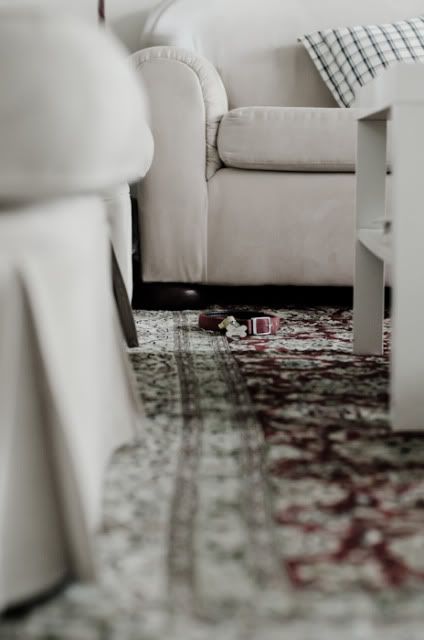 So many empty spaces.
I couldn't look anywhere around the house without thinking of you. I remember you curling up under the kitchen table in summer. Snuggling up next to the couch and our feet to be close to use during tv time. Sighing and plopping yourself down next to me in the games room. Ever hopeful in the kitchen, acting as a living vacuum and chasing every crumb that hit the floor.
I'm still in disbelief that you even ate orange peels once.
13 years of bringing joy, cuddles, kisses and kindness (along with a few destroyed toys) into our lives and I couldn't even say goodbye to you. The one who grew up with me, as I went through terrible haircuts, bad boyfriends and stupid life choices. You were always a constant. I'm so sorry boy. I'm so sorry.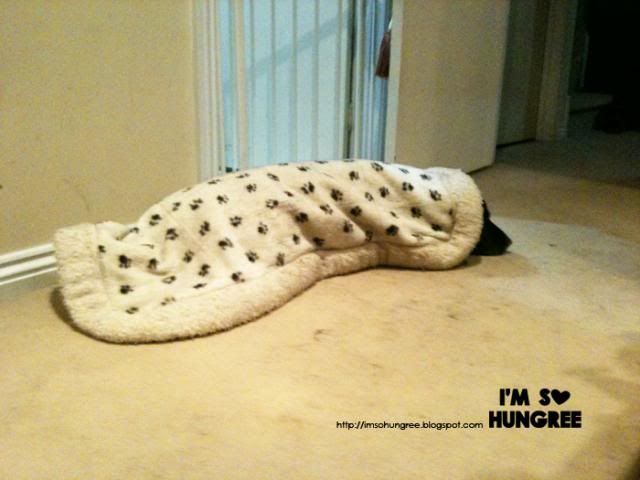 I'm sorry I'm still burdening you with my feelings. With the guilt I have for not even giving you a proper rub around the ears before I left you for the last time. There have already been so many tears while writing this. I'm okay through the year old boy, but September rolls around and the heartache returns. The feelings are still so vivid it's frightening.
It's not all bad though. You must have seen the new addition to the house from wherever you are now. He's a bit smaller than you, but has the same curly fur, except that he doesn't shed. Bit more of a brat than you ever were though. Although he brings me smiles and laughter everyday and I am glad he's in my life, he can't replace you. He can't completely fill the void in my heart that you had occupied for those 13 years.
And I guess that's a good thing.
I hope you're enjoying yourself wherever you are though. That your aches have been healed, and your youth restored so that you can bound after your beloved tennis balls for eternity. I'm sure there's plenty of grass for you to roll around in after you finish your walks too, and laps for you to climb in that you're probably too big for, not that you cared.
And lots of food for you to eat, you big ol' glut.