I've got something to confess.
I'm finding it a little hard to find brunch places to visit on the weekends these days…because brunch menus are starting to bore me. Whilst there are still many, many places to visit, each with their own takes on the classics, I'd like to mix my weekends up a little more rather than just having baked eggs and corn fritters all the time. I mean, I love them (although I quietly feel like I'm betraying them too), but my mind needs to be excited when I go out at the moment.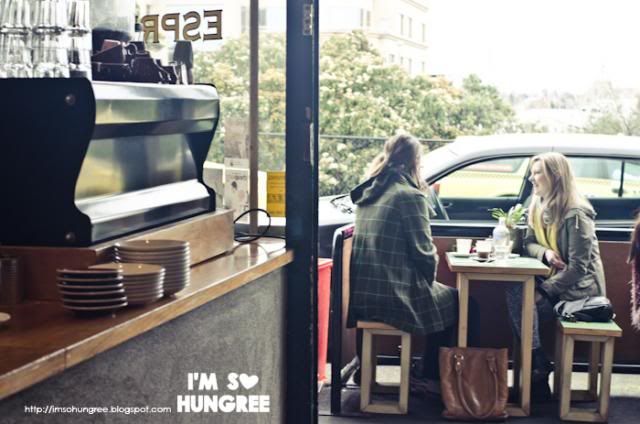 But ah, there are a couple of diamonds in the rough, who seem to be having fun with the brunch menu and popping some items on the menu that really twist things up a bit.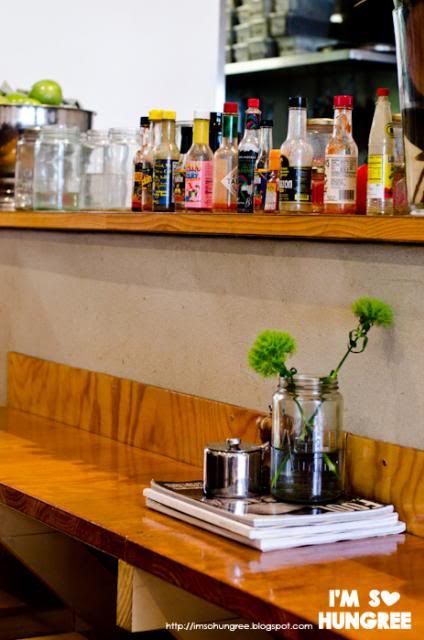 Collective Espresso tickled my fancy a weekend or two ago, when Brad and I (or maybe just I) woke up extremely late (due to jetlag) and we found ourselves leaving the house for brunch at noon. Although it was kind of perfect, as the rather popular cafe in Camberwell had plenty of seating at that time.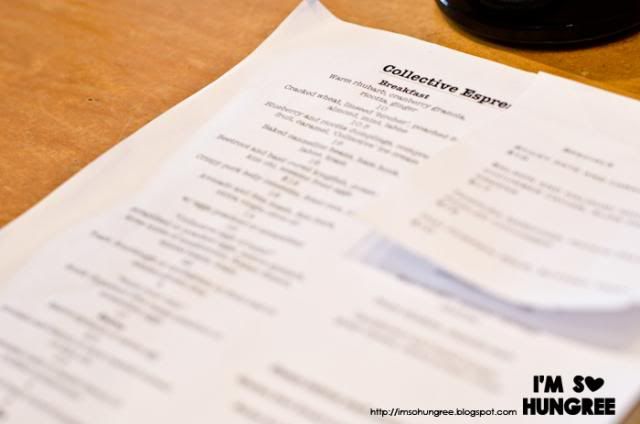 Whilst the menu did have some the usual favourites, there were a few things on the menu that got my brain buzzing with excitement.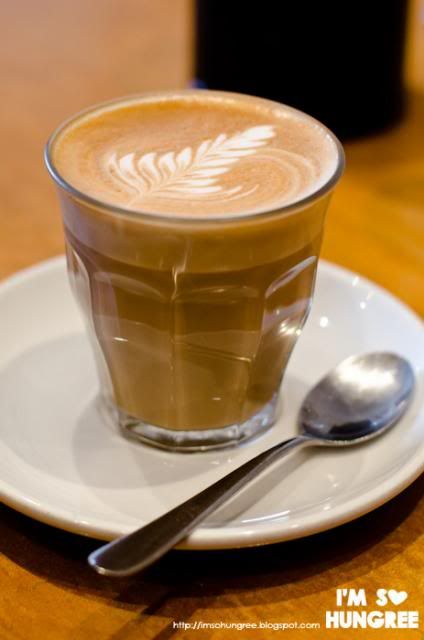 But first thing's first. Coffee. Chai. Smiles. I'm definitely in favour of this 'strain your chai lattes' wave that seems to be picking up a bit of steam in cafes. I mean really, just look back on the last couple of brunch posts on the blog. I'm pretty impressed.
So this menu. Would you be excited over sticky date and caramel porridge? Salmon and haloumi hotcakes? Blueberry and ricotta 'dumplings'?
It's all a bit of fun isn't it?
Brad's dish had the two guys sitting opposite us picking their jaws up off the floor. "What is that?!" that enquired unabashedly.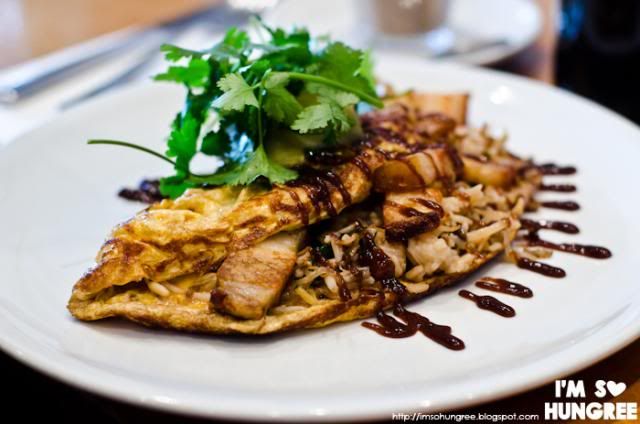 "Oh this? This is the pork belly omelette with fried rice and hoi sin sauce!"
"Damnit, I should have ordered that man!"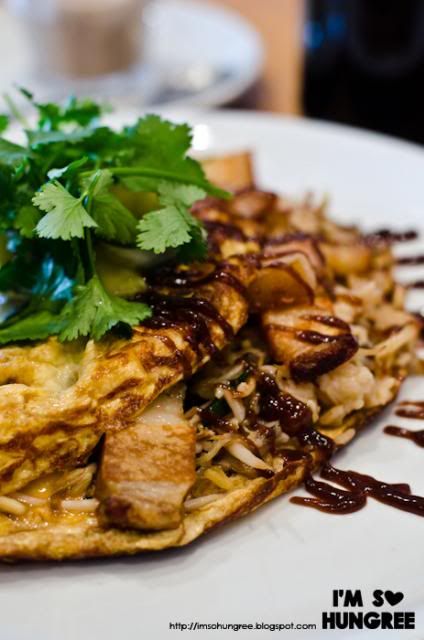 Yeah. They should have. It was kind of crazy delicious. I mean, who wouldn't put pork belly into an omelette? The crunch of the skin was just perfect, and although this definitely could have been quite salty, it was actually very well seasoned and not too oily at all.
I might've been having food envy the whole time we were eating. It reminded me a lot of a brunch dish we had in Portland.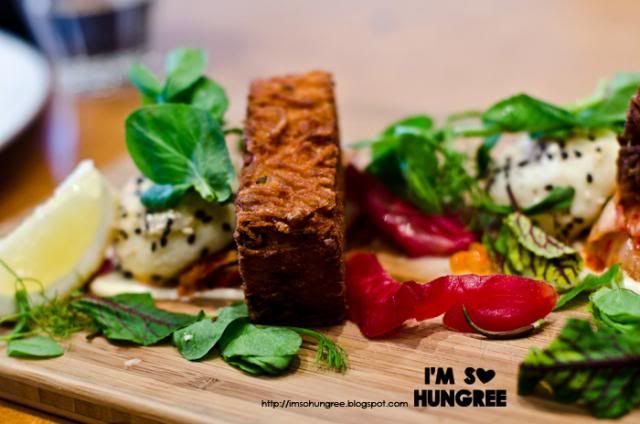 Whilst Brad's dish definitely had the men going 'Woah!', my choice was rather beautiful and elegant. Beetroot and basil cured kingfish, with potato roesti, kim chi and sesame fried eggs.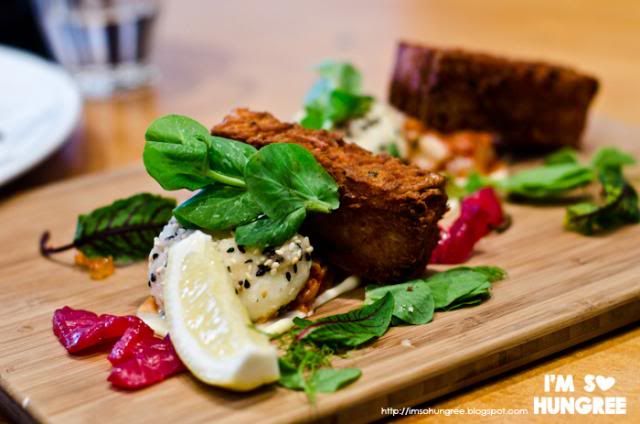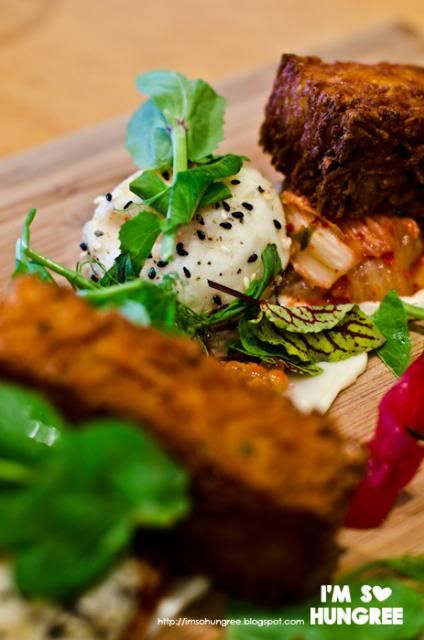 Just brilliant. I loved how everything worked together and the Asian twist in flavours that was present, although I did debate with Brad whether my 'roesti' was more of a hash brown, with it's crunchy exterior and soft interior. The kim chi was unexpected, but perfect, waking up the palate and making the dish feel quite light and healthy. Fun. Way fun. And also perfectly runny yolks with sesame? Great combo. Think I should try it out at home...!
Collective Espresso impressed me and has me intrigued to come back for more. I hope they keep the emu burger on the menu for a while, as that's something I'd definitely like to sink my teeth into!