Hey everyone! Happy Valentine's day! Although I'm all about love, cuddles and kisses, I hope you're not forgetting to do it the rest of the year too!
Cause really, what I love about being in a relationship, is that even fairly laid back easy going days can be special and memorable, just because the other half was there. Or maybe I'm just being too sentimental.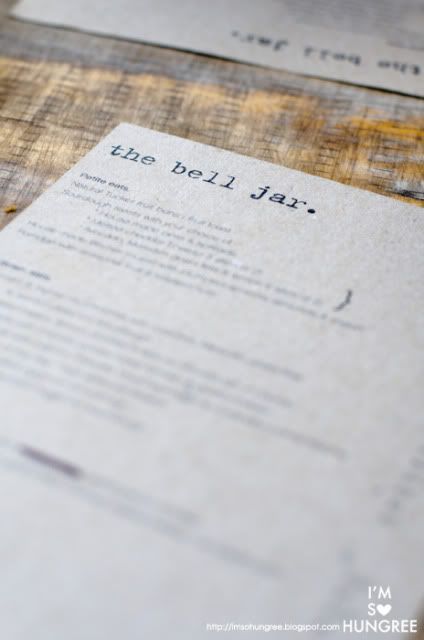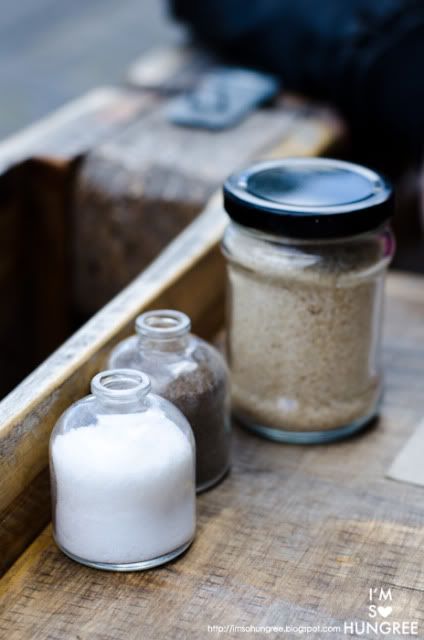 But really, there was one Sunday where Brad and I did our usual 'wake up late and get brunch'…and actually did other stuff afterwards too! Which is a bit unusual for us. This time brunch was at Bell Jar on Smith Street. On the other side of Alexandra Parade, where there aren't really any shops. But it made the ambience around the cafe so quiet and relaxed, especially since Brad and I sat outside since they were a little squeezy on space inside.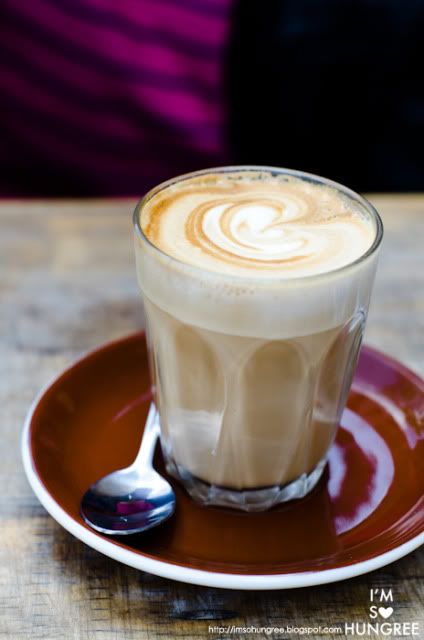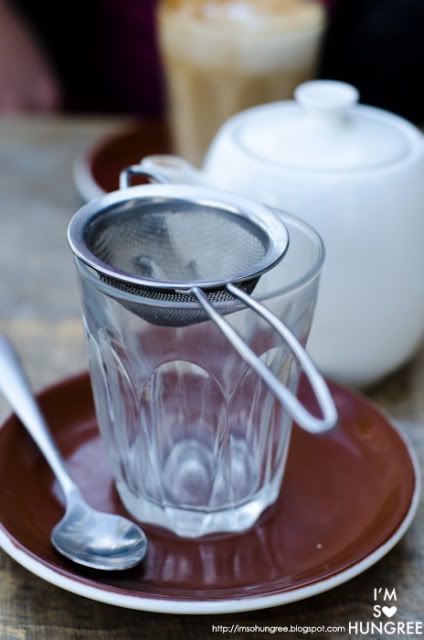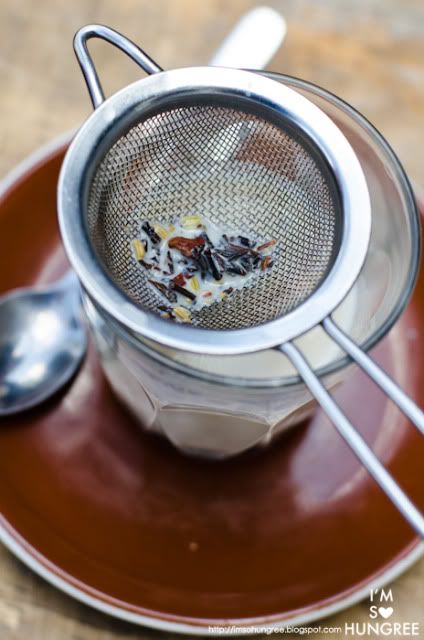 Although it was a little fresher than I thought it would be out and I forgot to bring a cardigan out with me. Oh well. Thankfully I got a hot pot of chai to sip on through the morning to keep me warm.
I'm a bit of a bossy boots. I saw the corncakes and I decided that they were mine. Even if Brad thought they looked pretty good too. Because I want them, he can have something else. This is how we roll. (How does he put up with me?!)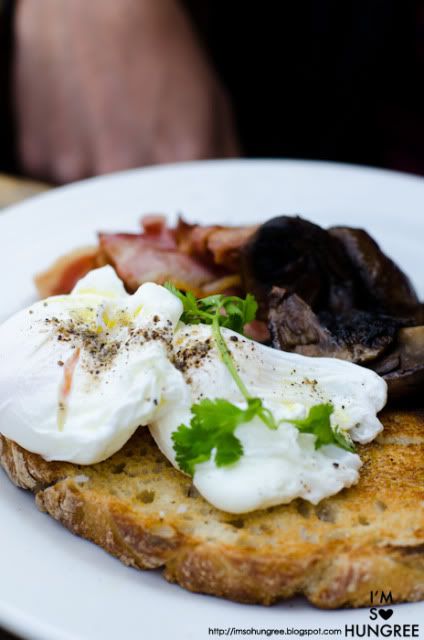 So Brad just got poached eggs on sourdough with mushrooms and free range Berkshire bacon on the side. Straight forward and comforting.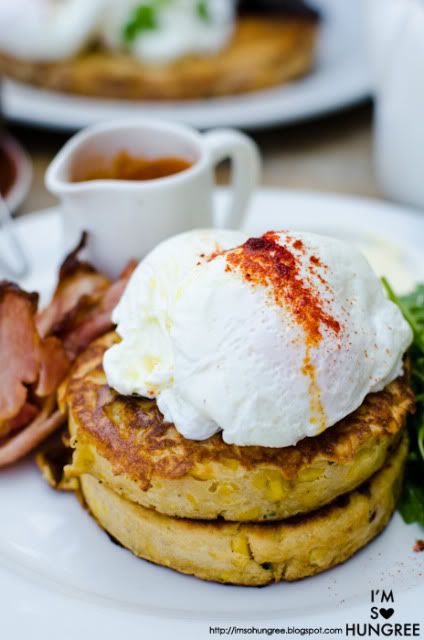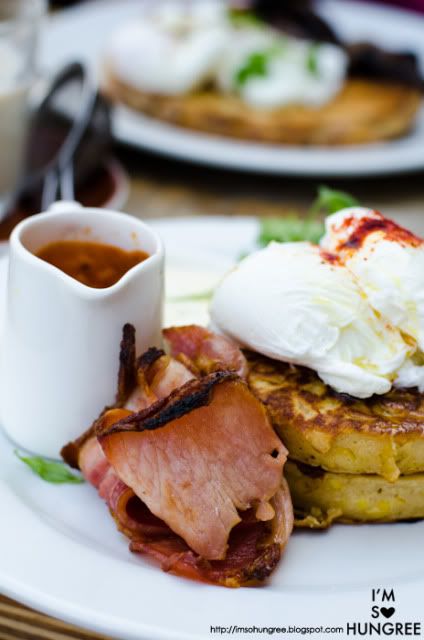 And that left me with the spicy corncakes, with bacon, chipotle, poached eggs and coriander creme fraiche.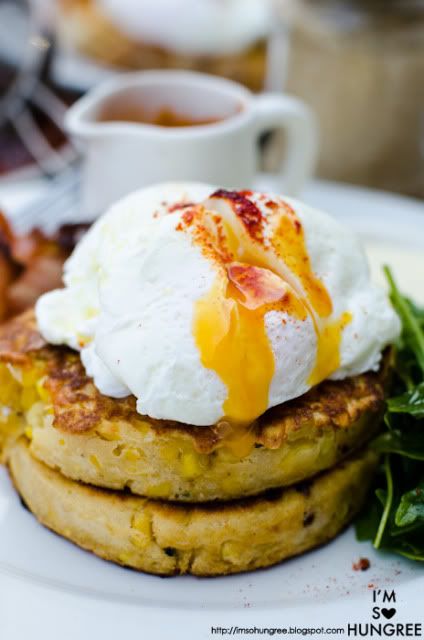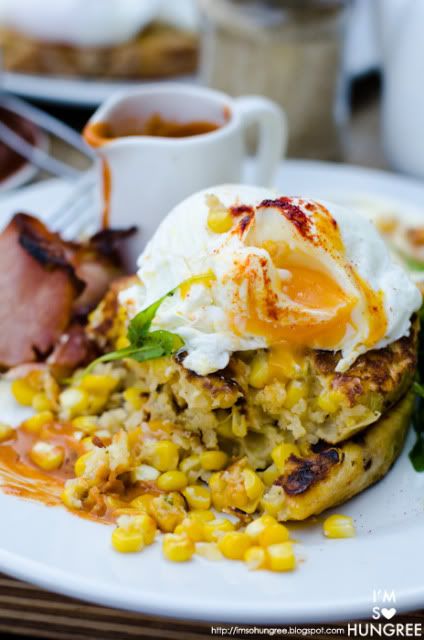 The eggs were running, the chipotle was on fire, the bacon was salty, and the corn was exploding out of the cake. All the pieces of the puzzle were there and they fitted together beautifully. If you don't like heat, I would suggest you keep away from the chipotle as it does have a bit of a mean bite to it. It's just as well they have it on the side so you can choose how much you can take!
The Bell Jar's corncakes may not be my absolute favourite in Melbourne, but it is a very good contender.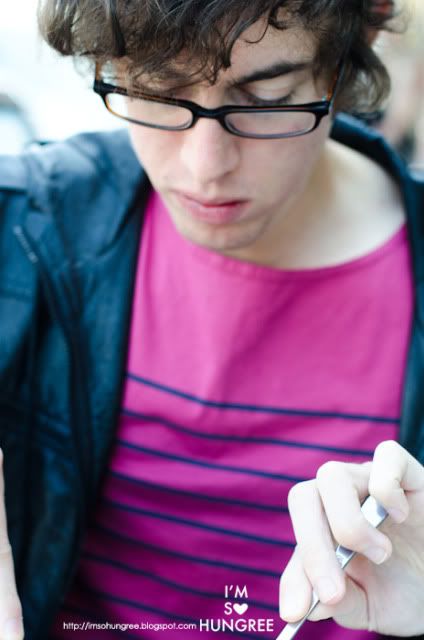 So normally the routine Brad and I have fallen into is brunch on Sunday around lunch, then head home and watch movies or play videogames for the rest of the day.
This time though, Brad asked me if I wanted to do anything.
Me being me, I randomly threw out the idea visiting Helados Juaja on Lygon Street. Cause ice-cream or gelato or frozen yoghurt is good at any time of the day, any weather. It's delicious. Why not?
To my surprise (I really only expect him to take my ideas half seriously most of the time) he did point out it's not too far off…but it wasn't open for another hour or two.
Well…how about a visit to the Melbourne Museum then in the mean time?
Since he still has a student card, it was a mere $10 for the two of us to wander around for about…oh…3 hours.
I've always really loved the Melbourne museum and they've changed quite a bit since I was last there. The dinosaur skeletons have moved to a more central location which is quite befitting and the taxidemied animal collection have been moved and presented in a lovely space as well. I've always had a soft spot for biology when I was in high school, so life and it's workings has always intrigued me.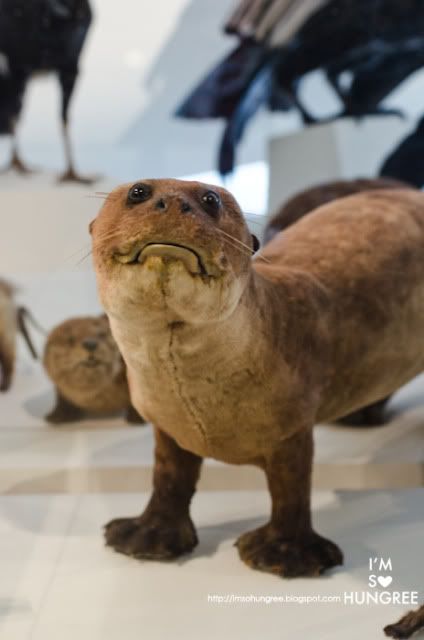 We met this little fellow there. Cutest sadface or what?!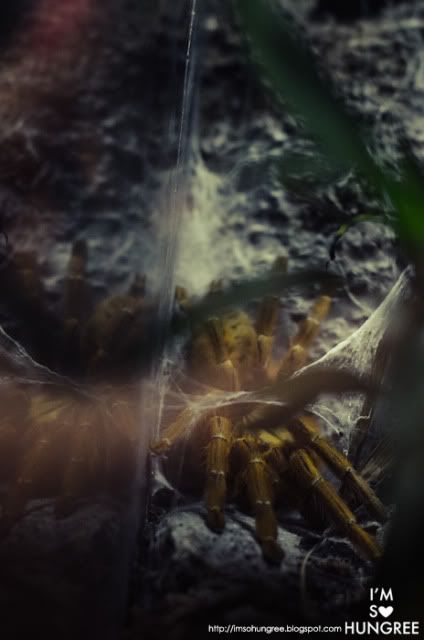 The insect section is also one of my favourite spaces, I have a fondness of taking pictures of little spiders and beetles. Although I run away from the cockroaches. Yeek!
We also explored the 'Melbourne Story' exhibit, which I had never really had a good look through and was fascinated to find actual things from the 'Kew Asylum'....which I have been living next to for the past 12 years!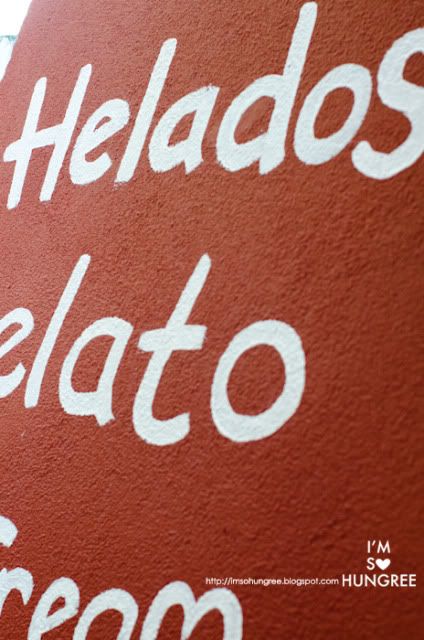 We then made our way to Helados Juaja, the much talked about new kid on the Lygon Street block. Quite a brave kid too, toting about Argentinian/Patagonian style gelato…in the middle of little Italy! But they have been getting an awesome rap for their handmade gelatos, so it's not too surprising they were quite busy when we arrived!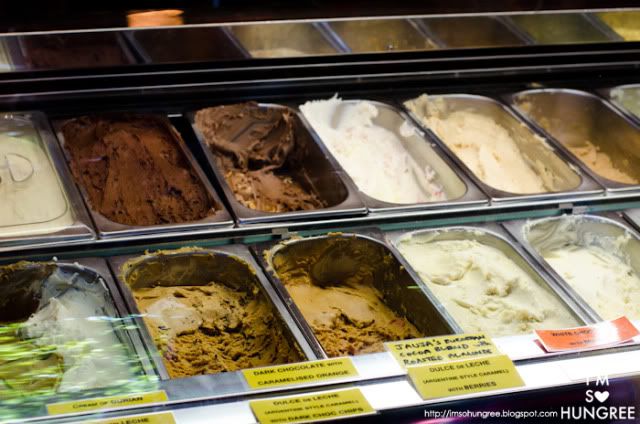 I was quickly at the front of the little bustle of people, peering wide-eyed at the selection of goodies, gasping, looking back at Brad and pointing at all the options. I am a still a very small child. Really.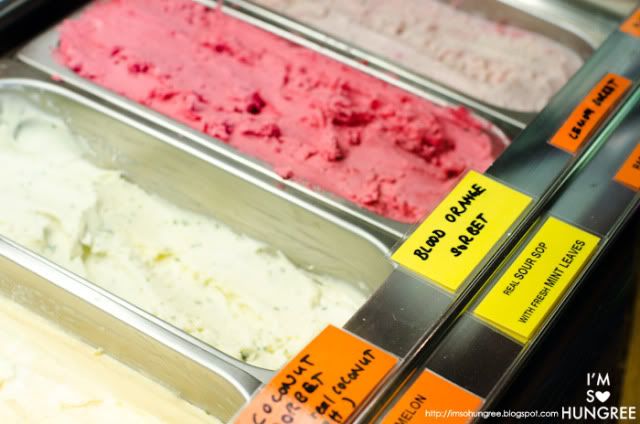 Dark chocolate, peanut butter, soursop and all those dulce de leche flavours? When a girl is tantalised by all these unusual choices…How's a girl to pick which Argentinian gelato to have?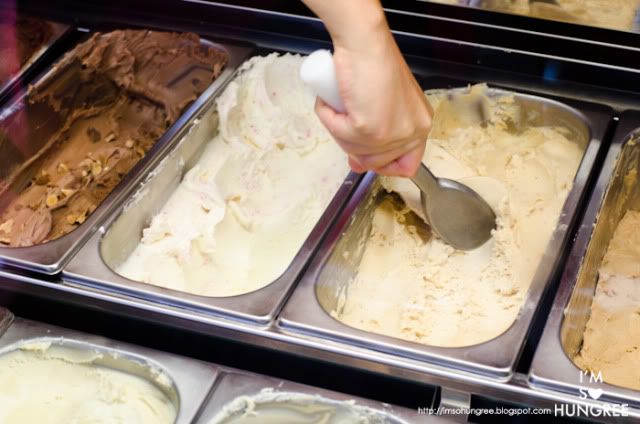 In time, I settled on two flavours, the dulce de leche (Argentine style caramel) with dark chocolate chips and the peanut butter smash. Just cause dude, it's peanut butter.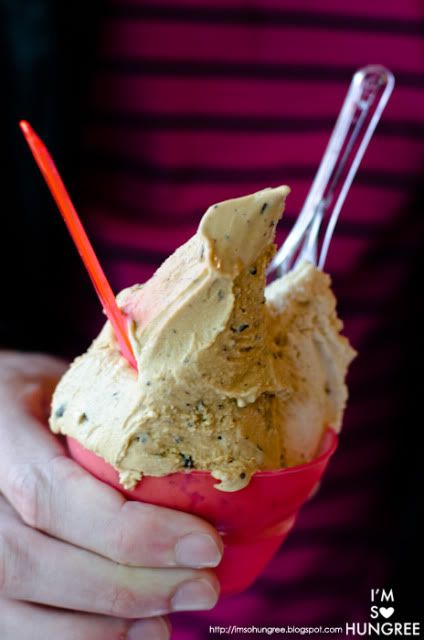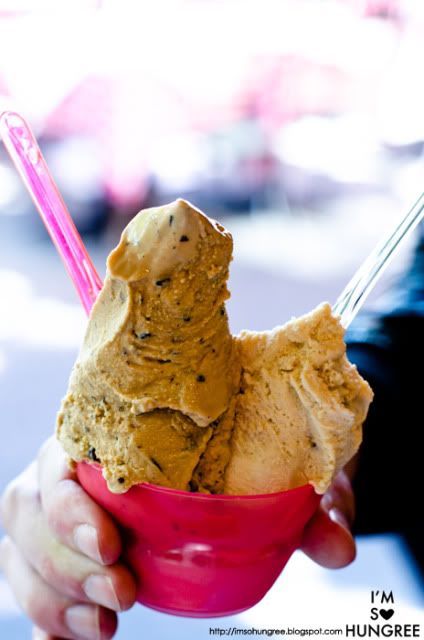 So Brad and I took my gelato to a park bench in the square across the road where I fell in love. Several times over. The peanut butter smash was the most flavour intense peanut butter ice-cream/gelato I had ever had, although a touch on the sweet side for my tastes (surprisingly). And the dulce de leche? Divine. Creamy and beautiful. There was just something about it. I only wish I was having it right now…!
The rest of our afternoon was spent in the park watching the people go by and chit chatting about everything and nothing.
Impromptu date days. So the best.
The Bell Jar
656 Smith Street
Clifton Hill, VIC 3068

View I'm So Hungree in a larger map
Helados Juaja Gelato
254 Lygon Street
Carlton, VIC 3053

View I'm So Hungree in a larger map