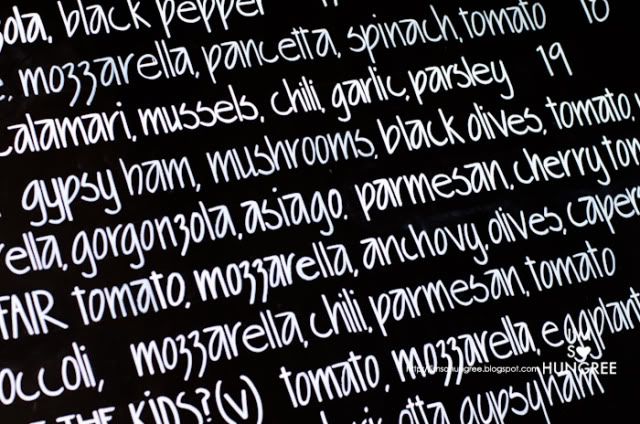 I am on an never ending search for gluten free pizza. It's seriously one of those things I'd love to eat more often, but my 'healthy-eating' conscience doesn't really let me. I had pizza twice in this past week and whilst it was delicious, I couldn't help but think it was all going to my hips, whilst I was licking my lips….double time at the gym methinks!
But who can say no to melted cheese on bread…..!
My quest most recently took me to the Queen Margaret Pizzeria in North Fitzroy.
I will quietly admit, one thing that did draw me to the place was the really funky website and all the fun typefaces. It's all quite elegant while being fun at the same time.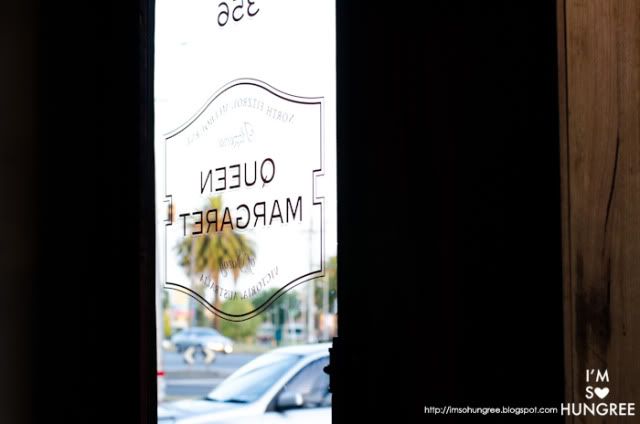 Walking through the wooden doors I was promptly punched in the nose with the intense and vastly attractive aroma of the pizza ovens doing their work. Tomatoes, cheese and cooked pizza dough all hung in the air, teasing and tantalising.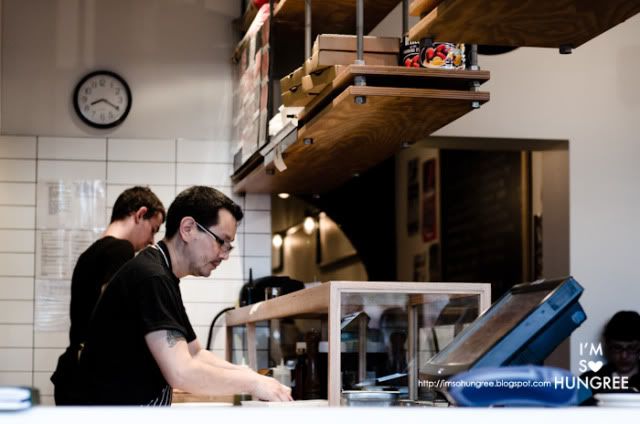 I couldn't help in the very clean and open white tiled kitchen, that the chefs all had tattoos on their arms. Rather reminded of The Brix (when Joel Anderson and Daniel Dobra were still there), all these young chefs getting inked!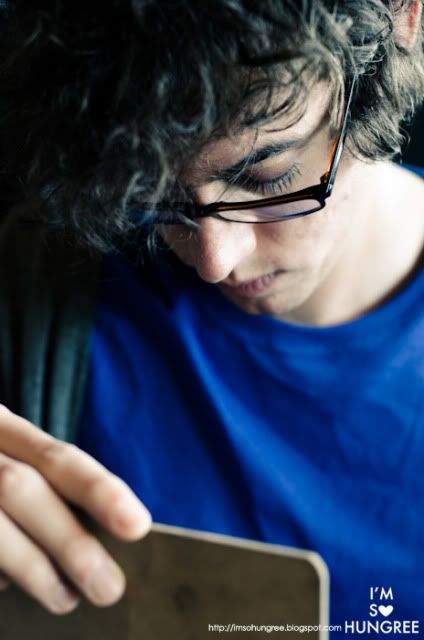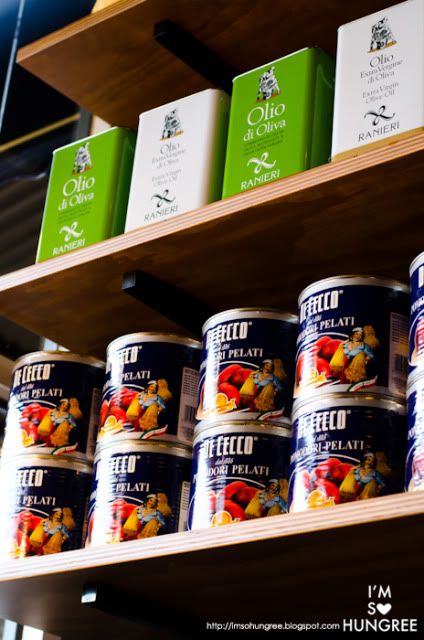 And although the kitchen was clean and slick, the rest of the outlet had a slightly more gentle feel, warm with the light coloured timber decking out the place. It looks small from the front, but there's quite a large area out the back as well. Although I naturally jumped for a table in the front section of the restaurant where the natural light could still just reach my table…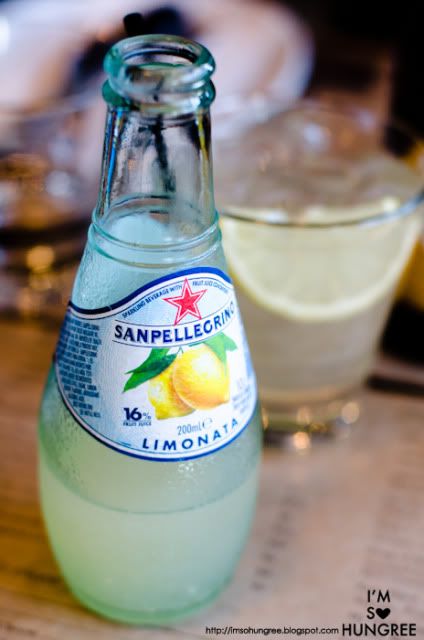 I had decided to take an alcohol free (although I had one sneaky pot of cider), this week and got the limonata. Seriously perfect and refreshing.
And I may also have had a sneaky sip or two of Brad's 'Stone and Wood' pacific ale. It's a perfect summer beer, with a really tropical and bright flavour. We reckon there were hints of pineapple. Was just missing that little umbrella!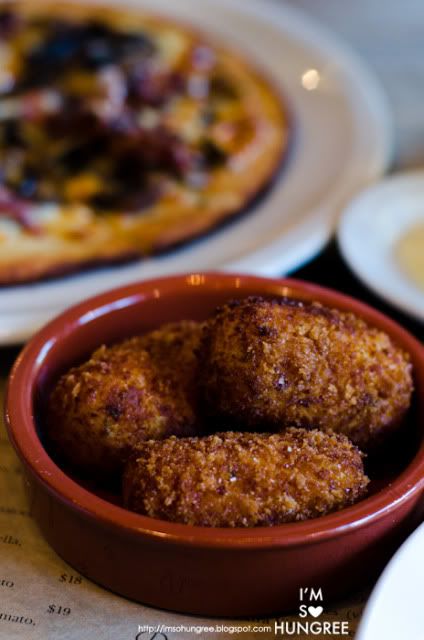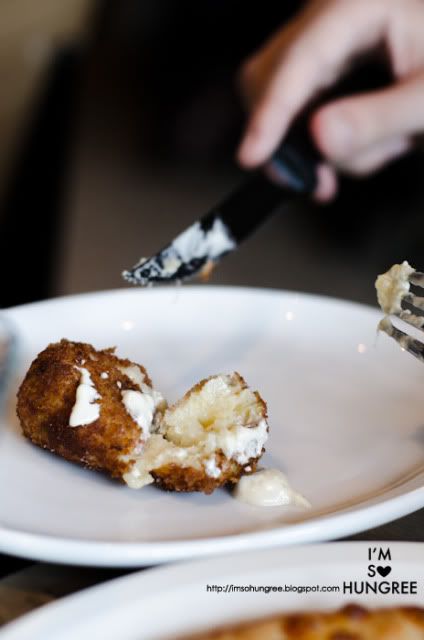 We started with the gruyere croquettes with aioli. Cause. Well. It's has cheese. It is deep fried. It is instant win. Although I wouldn't have minded it to be a bit hotter, I like my croquettes piping hot rather than 'ready to eat' hot. However, it was still quite yummy and delightfully cheesy.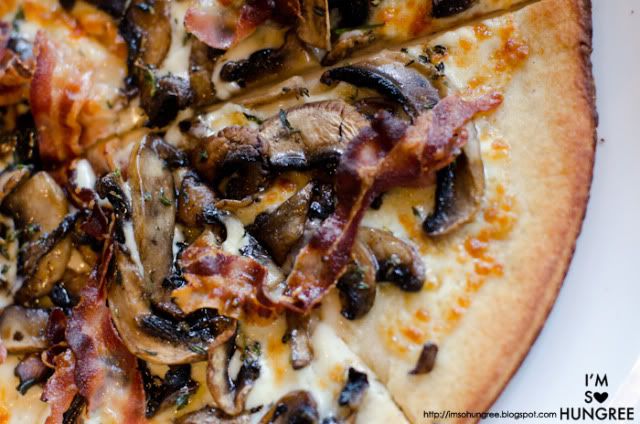 For our pizza, we got the 'Just Magic', with seasonal mushrooms, thyme, pancetta and mozzarella. It certainly looked the part, with slivers of crisp pancetta and well cooked mushrooms enticing us into it's world.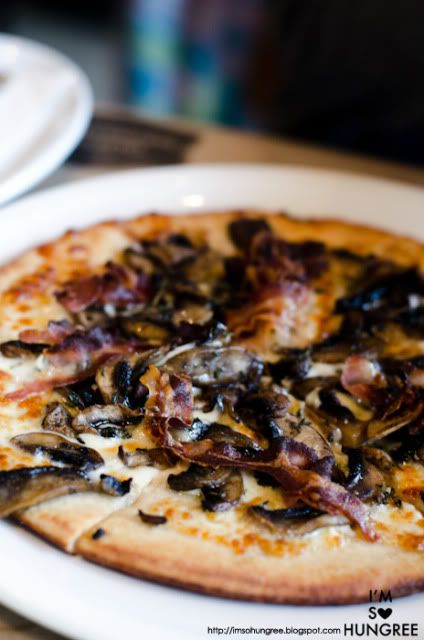 I could have gone with a little more cheese, but I suppose you don't want to overwhelm all the other toppings, loved the pancetta, loved the mushrooms. I wasn't entirely sold on the gluten free base, whilst it was quite springy and lovely, it had a distinct extra…nuttiness or something to the flavour, which distracted me a little from the toppings. It was a bit thicker and denser than I would have liked it, but it wasn't heavy, probably due to the lack of gluten. It did hold together well though I suppose, which is better than I can say for some other gluten free pizza bases I've come across.
But this is me nitpicking and on a whole, I did enjoy it. It is interesting how much one place can differ from another though! I don't think any two gluten free pizza bases have been the same!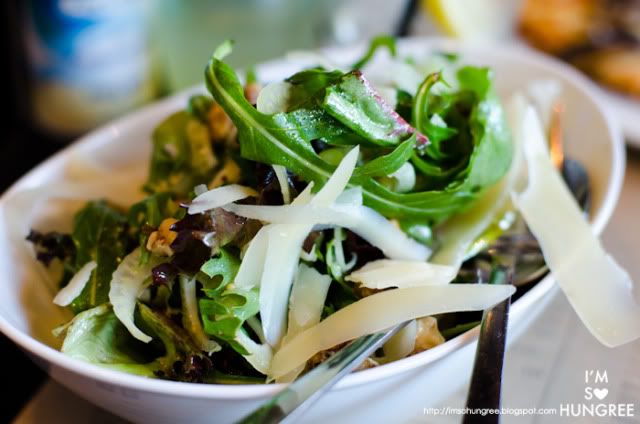 To balance out all the cheese between the croquettes and the pizza, we sneaked a salad in. The QM salad with rocket, fresh pear, sliced fennel, shaved parmesan, walnuts and a balsamic dressing. Such a delight! Clean and crisp like the winter breeze on a snow capped mountain. I loved the slight bite of the parmesan to add a bit of pizazz and the caramelised walnuts were a real treat. Was nice to have them not just roasted for a change!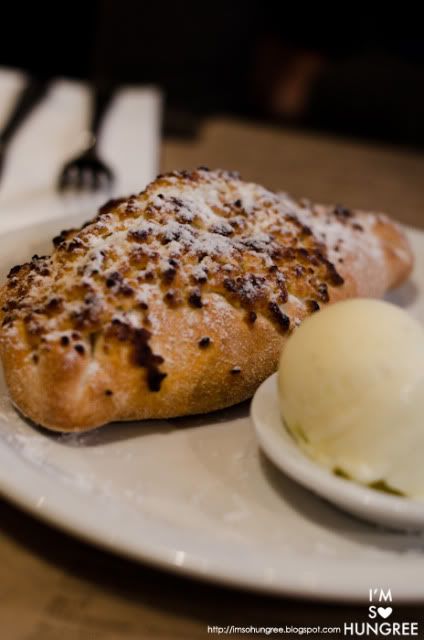 And then! Since if you're already having pizza, you may as well go all the way down the naughty road, so we got the nutella and pear crumble calzone, served with vanilla bean ice-cream.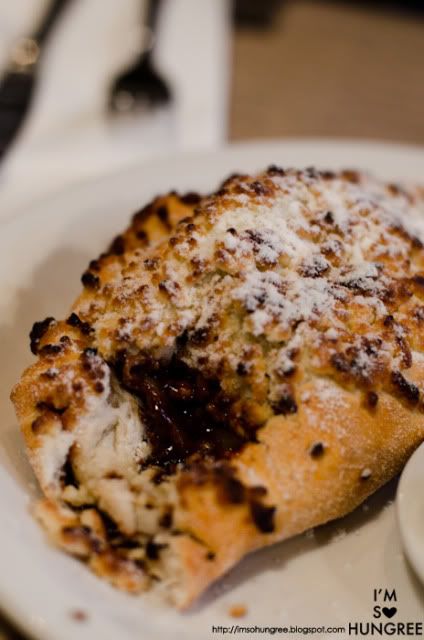 I very distinctly remember Brad saying "This is probably not good for us". You better damn well believe it honey! Nutella, soft and sweet cooked pears and a delicious outer crust. Yeah, I cheated on the gluten free thing here a little, but who can resist? There's nutella that needs to be saved from in there!
Once nutella had been successfully excavated from inside the calzone, Brad and I bid adieu to the Queen and made our way to Brunswick Street to go watch a couple of bands.
I enjoyed dining at Queen Margaret, whilst the gluten free pizza may not be my number one gluten free pizza, it was still quite tasty. Some of the regular flour pizzas that were served around us did look quite good, with some nice bubbles in the dough and a slightly crunchier looking crust than I had and I would certainly suggest this as a place if a couple of friends were looking for a nice pizza place to hit up together.
356 Queens Parade
Fitzroy North, VIC 3068