Do you guys have siblings?
I'm gifted with a younger brother, currently at the golden age of 21, with a mild form of autism, aspergers syndrome. And although I am the bitchiest older sister and enjoy abusing him far too much, I do appreciate having him around. He really is just innocence defined. Although I do still have to wonder how different I would be if I had grown up with a sister. Would I have enjoyed video games as much as I do now? Would I have been such a tom boy through primary school? Would we be the same shoe size? What would she say to me?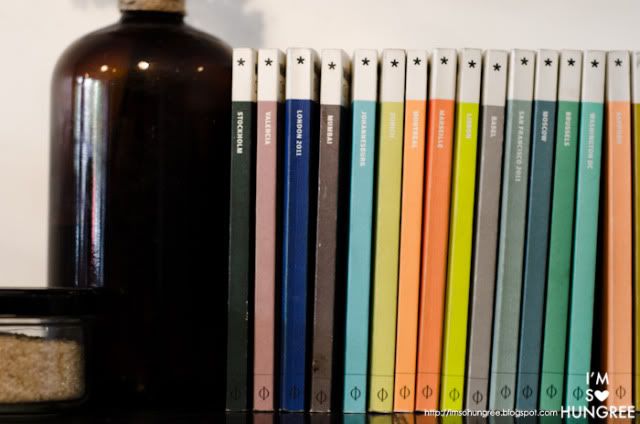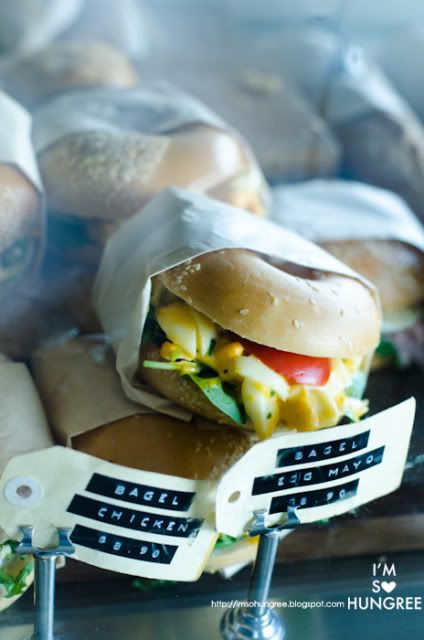 My Sister Says is a small and cute cafe tucked away in Port Melbourne. It does almost feel like someone's bedroom with the warm colours, the wallpaper travel guides neatly in a row and of course, a selection of cupcakes and sweets. This sister seems to be quite well versed in travel and local gourmet treats. It's kind of kitsch, which I love.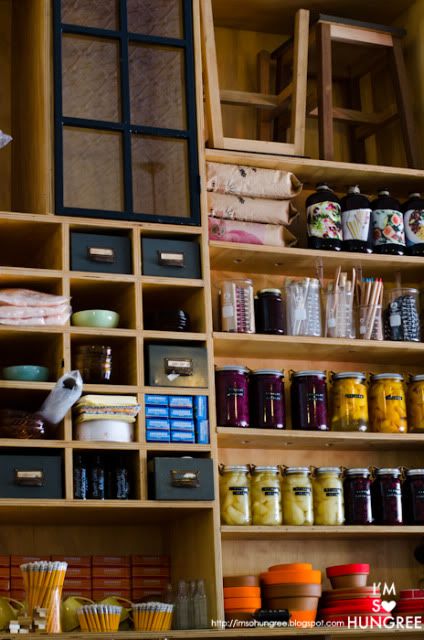 I visited My Sister Says with my photographer friend Nick, who had been suggesting I check out the cafe, as he thought it would appeal to me…and he was curious to see how a 'food blogging' session worked! As most of you who blog know, it's not that much different, there's just a little extra time needed to move plates around into optimal light and adjusting the angle of that teaspoon….
I actually got into food blogging because of my brother funnily enough, he used to take pictures of all his meals for a project with one of his tutors while on holidays…and the habit stuck!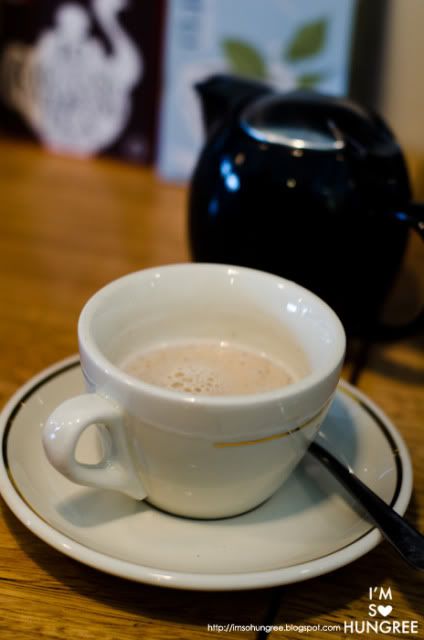 Nick liked his coffee, and I did think the milk looked quite lovely and velvety. My soy chai was also quite enjoyable.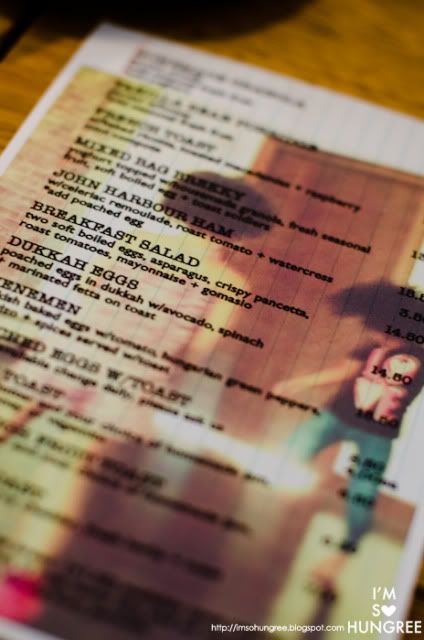 We tossed about with all the options on the menu, My Sister Says has an interesting selection, a number of egg dishes, sandwiches, a cheese toastie that sounded awesome and a few not so cookie-cutter-cafe items. Oh and I loved the bright and colourful menu!
Having just dined at Albert Street the night before, I was keen for something…a little less carb loving. And so, I went with the 'Breakfast Salad', two soft boiled eggs, asparagus, crispy pancetta, roast tomatoes, mayonnaise and gomasio.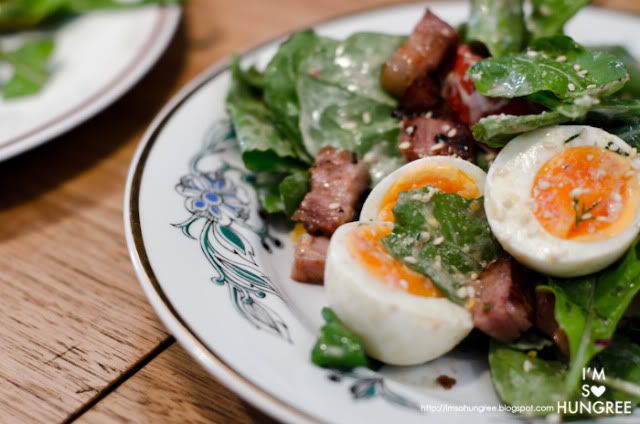 It was exactly what I needed, something that looked and felt like it was super healthy, but with a lil mayo sneaked in for a pinch of flavour. The pancetta really packed a nice salty punch, although could have been crispier, and whilst I overall enjoyed what I had, I was a little disappointed that my 'soft boiled eggs' weren't runny! Maybe my definition is slightly different to others, but when my mum does soft boiled eggs at home with a bit of soya sauce, that stuff be runny and goopy. And delicious.
I also realised…my dish was missing the advertised asparagus. Hmmm..?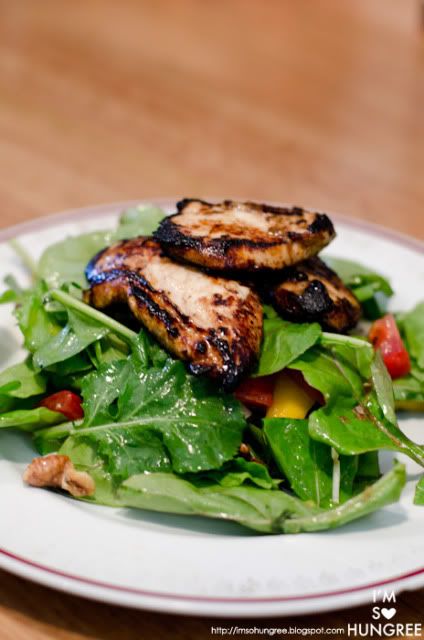 Nick decided not to get his usual and opted for the 'Summer Salad'. I don't remember exactly what's in it, but I do recall, chicken (obviously), walnuts, tomato and mango. The chicken was really quite tender, and I loved the fresh and crunchy walnuts. The mango is a surprising addition, and made me think of the 'fusion' style sushi rolls you get in Malaysia and Philippines, where they usually put in mango! It was very refreshing and 'summery' though!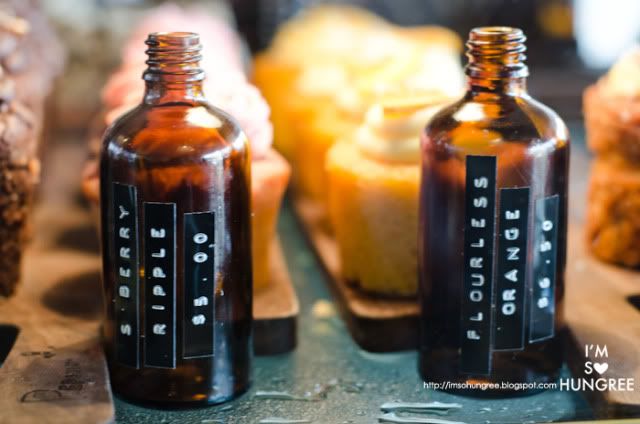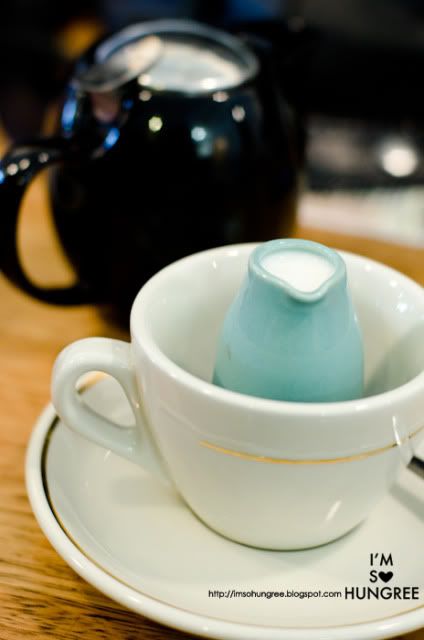 Since our portions were so reasonable, packed to the brim with greens and Nick and I still had so much to talk about…dessert (and a cup of tea) was definitely on the agenda!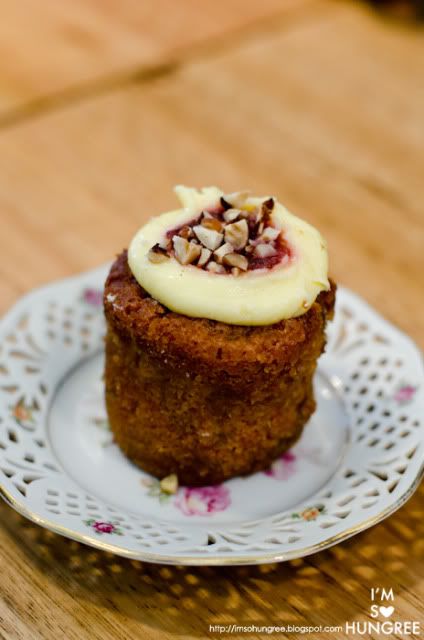 I went up first to check out the sugary temptations and delights next to the cashier and although a chocolate brownie nearly wooed me, I decided to try something different and got the gluten free rhubarb cake.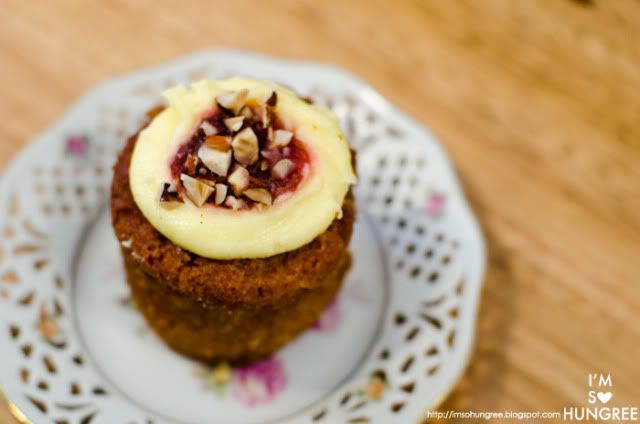 What an absolute winner of a decision it was! I was smitten with how lovingly moist it was and although sweet, not overwhelmingly so. Just right. Absolutely demolished this! I think I need to find a recipe for this now!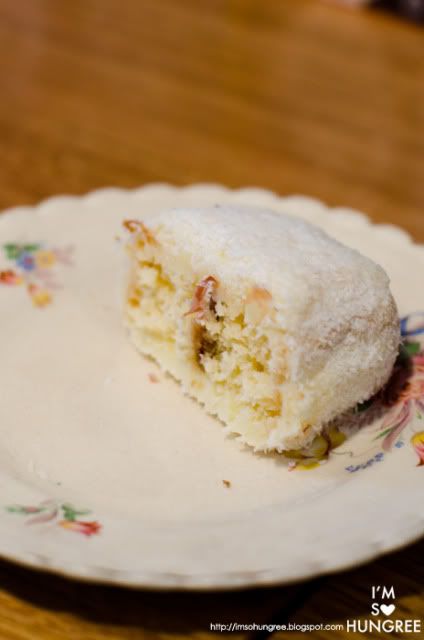 Nick decided he also wanted to try the white chocolate lamington, which looked like a fluffy snowball really. So cute. A little bit too sweet for me though, although, what's one really to expect with white chocolate? It was also a tad bit denser than I would have expected it to be.
My Sister Says is a very cute option in Port Melbourne, although I had some nitpicks with the mains and service was a little bit on the sleepy side (although most people had just gotten back to work that week…), I overall really enjoyed the atmosphere and the experience. Would totally be back for that rhubarb cake. Totally. Maybe with my brother…
My Sister Says
118 Bridge Street
Port Melbourne
,
VIC
3207