My visit to Reverence Coffee and Tea was the day after a very filling night at My Mexican Cousin. I did not eat a thing all morning, until I got to Reverence for my 10am brunch with Bryan, who suggested we visit the newly opened cafe in Ascot Vale.
God I'm glad my tummy kicked in viciously and got hungry when I arrived there!
Ascot Vale is definitely not my usually stomping grounds (and yes I stomp. I'm a big ol' dinosaur) and although the street parking initially worried me with only being 1 hour spaces, I was quite relieved to find 2 to 4 hour street parking on the side streets. Yeah!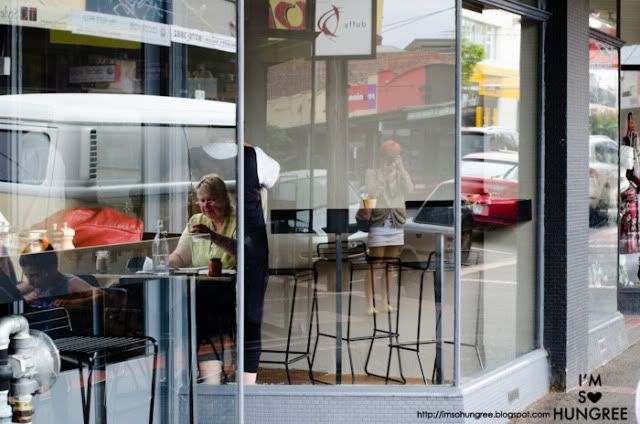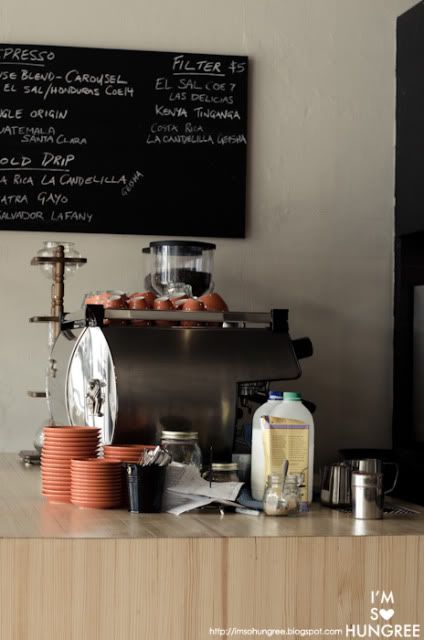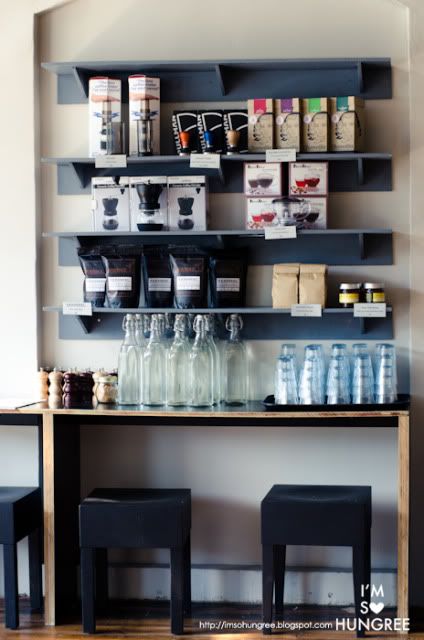 I was the first of the two of us to arrive in Reverence and the decor surprised me a little bit. My camera doesn't capture it very well. Sorry. I've gotten so used to that certain 'look' that a lot of the 'in' cafes have these days, that the minimalist and somewhat sparse interior surprised me. Not a decal in sight! Especially since I was one of the only people in the cafe, it made the place feel huge!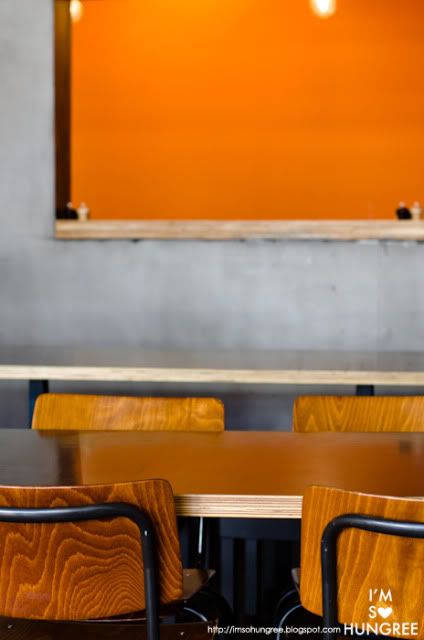 I did quite like the colour scheme, fairly monochrome with little pops of orange. So cute!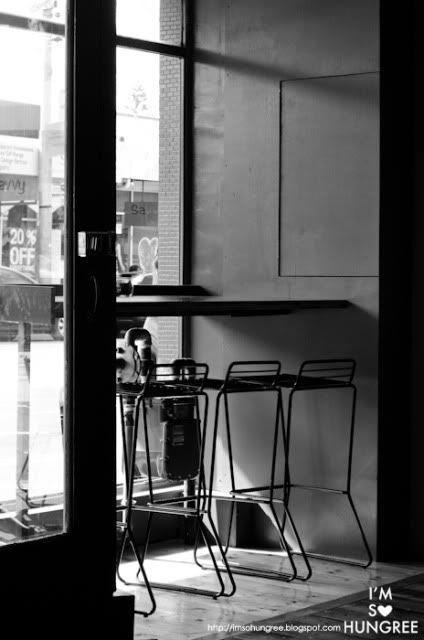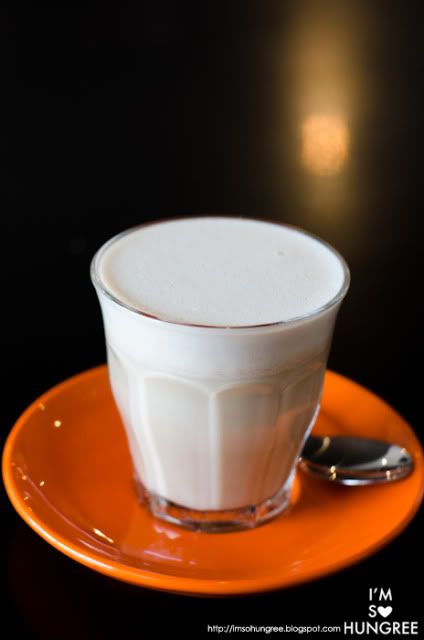 I quietly observed as my soy chai latte was being made, and grinned widely inside as I saw the yellow box of bonsoy come out. My chai was lovely, a little more on the sweet side, which I do enjoy (as well? I do like it 'spice-y' too….) and seemed to have little hints of vanilla even.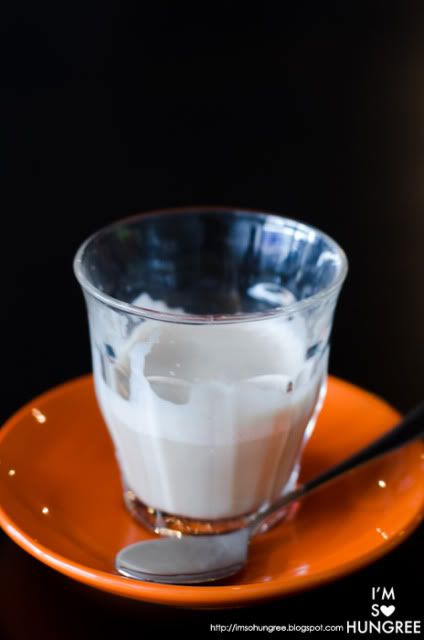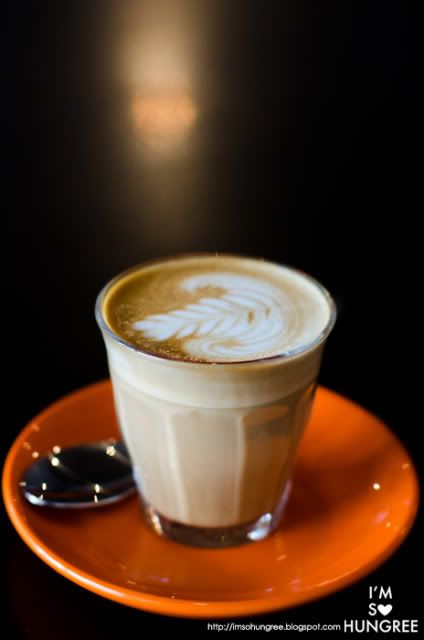 Bryan arrived shortly after, and, as it was still morning, quickly got into the business of coffee. He loved his piccolo, made with the house blend (I think!). I was kinda surprised at how many coffees Bryan tucked into, in one morning! But I suppose we're not always on this side of town right…? Gotta try them all! *cue lame Pokemon-esque pose* I'm a kid of the nineties, totally allowed to do that.
Annie, one of the owners, came over to say hi to us, which was lovely. It was great to hear her background, which is very hospitality orientated, her family had always owned cafes. She and her brother opened Reverence quietly, and then got rushed the next day when she decided to tweet that they were open! Twitter spreads news fast! Her care and love for the cafe, the drinks they produced and the food they served were clearly evident and heart warming.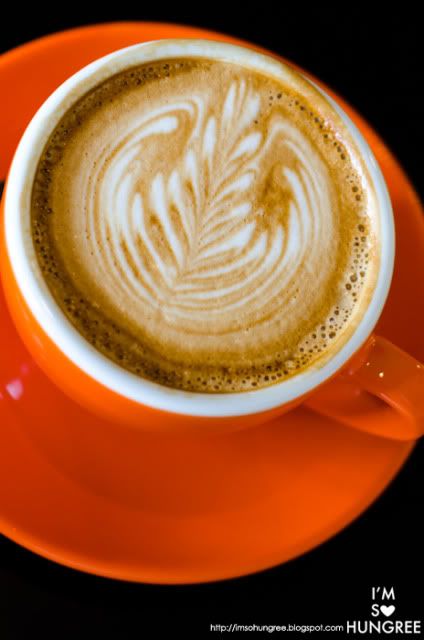 She also wanted Bryan to try the single origin bean and made him a magic on the house. Which she didn't want us to photography because she was worried it wasn't as pretty as she usually does.
Well. I dunno about you, but I still think that's a pretty good looking cup of coffee. Orange cups. Eee! So cute!
Food. That stuff. Took us a while, as usual to decide what we wanted. Too busy gossiping like girls in high school...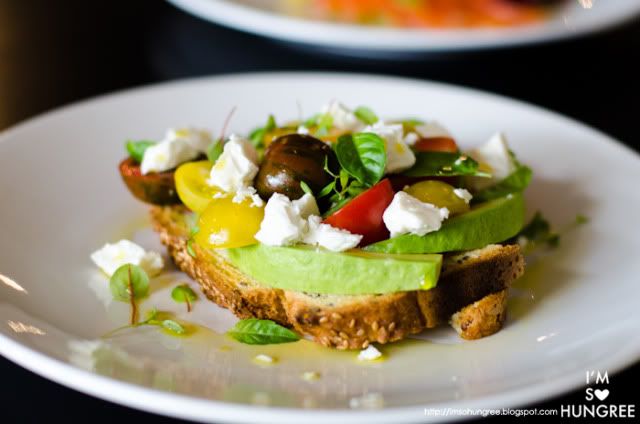 Seeing as I was still slightly recovering from my meal the night before, I decided to take it easy and go for the heirloom tomatoes with avocado, feta and basil. It's usually served on shallot toast (which sounds pretty cool), but having indulged in non-so-gluten-free beignets the night before, I swapped it out for gluten free bread.
Tomatoes are so one of my absolute favourite vegetables (I know, they're technically fruit but it's weird calling them that). Especially raw. They always add vibrancy to any dish you put them in (unless it's a red curry or something) and with Reverence, I loved the variety they had on this dish. Sweet, light, delicious. The avocado and feta adding a little bit of creaminess to the whole thing.
Bryan chose a special, the house cured salmon and potato waffle with beetroot relish and a poached egg. Oh, aren't the colours just a delight? The salmon paired with the beetroot is just beautiful! Bryan enjoyed his dish.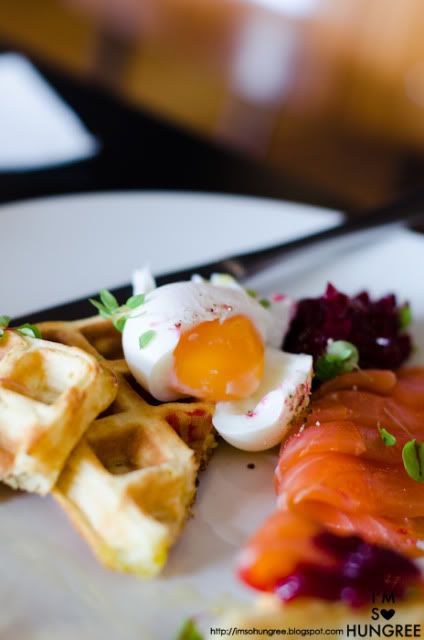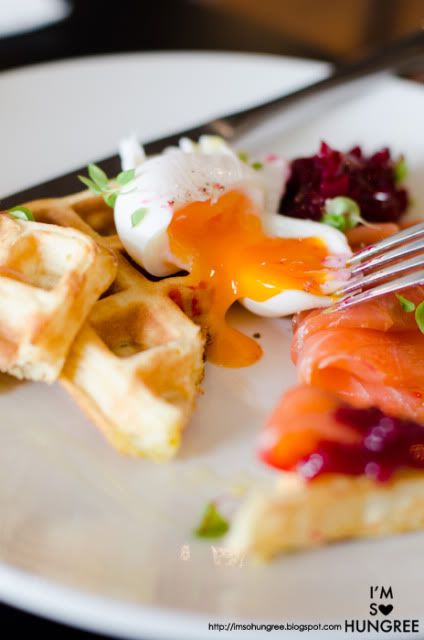 I enjoy egg food porn far too much...
Brunch is now never complete without dessert, especially after one that is fairly light!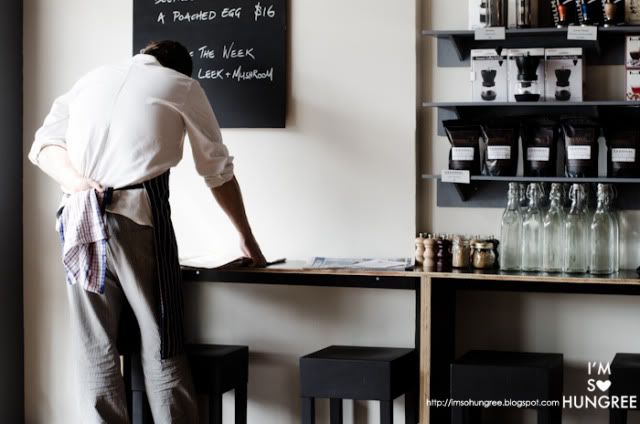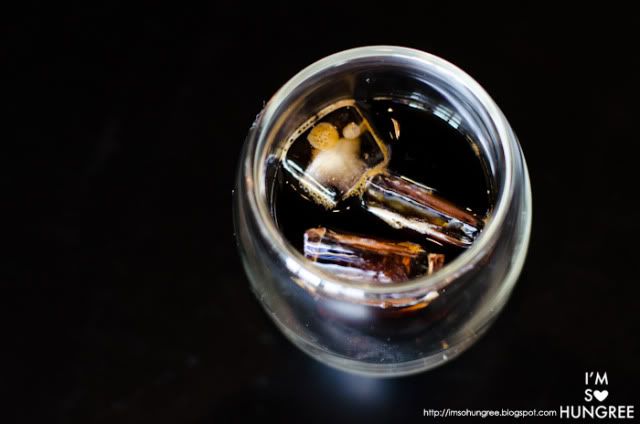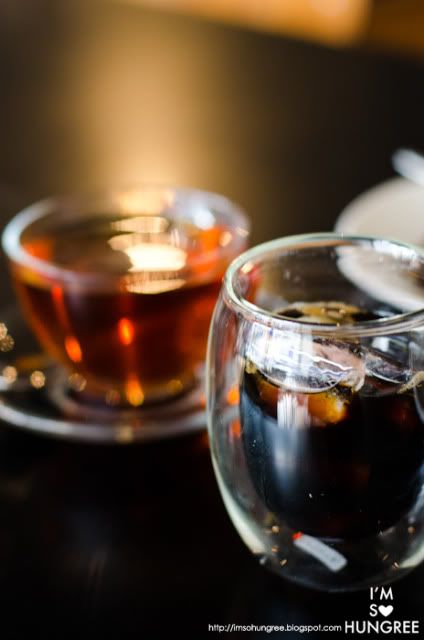 Bryan's loving' his cold drips in summer now! This one from Reverence was a lot darker and intense than the one we had tried at Le Flaneur. Definitely too coffee for me! Haha!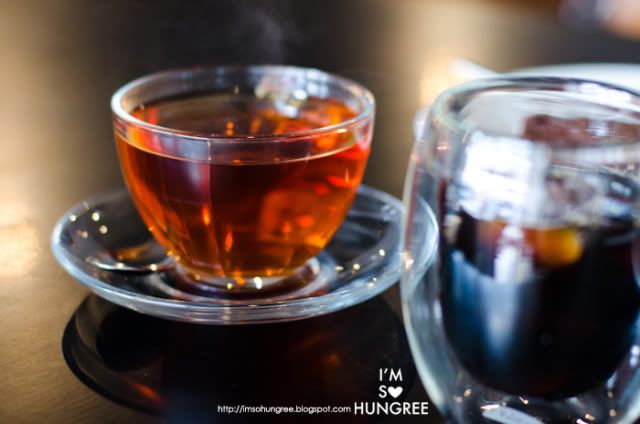 Half tempted to get another soy chai latte, I instead opted for one of the reserve range teas…which I think was called the Hong Cha ('Red Tea' in Chinese). I forgot to take notes as I was busy eyeing off desserts, but it was exactly what I needed to aid a little digestion. Had some slightly fruity notes in it I think.
Bryan tends to usually let me pick desserts, as I tend to be the more excitable one about sweets!
So, since we had enjoyed the friand in De Clieu last time, we picked that and the Valrhona hedgehog…cause…it's Valrhona….and it's chocolate and stuff. I keep it simple yo.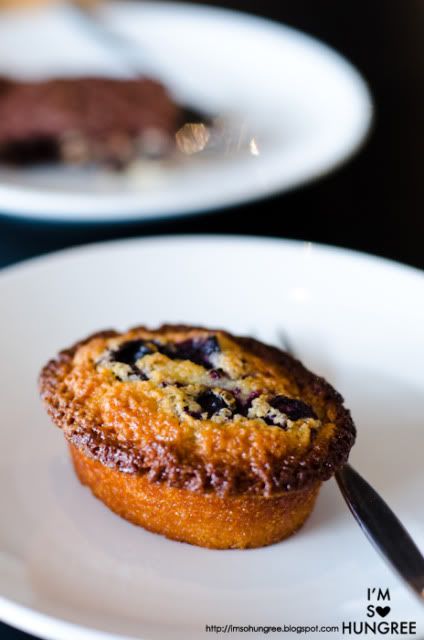 The friand was a little crunchy on the top but quite nice inside, not as dense or as crumbly as I was hoping it would be, but enjoyable flavours overall and I loved the berries.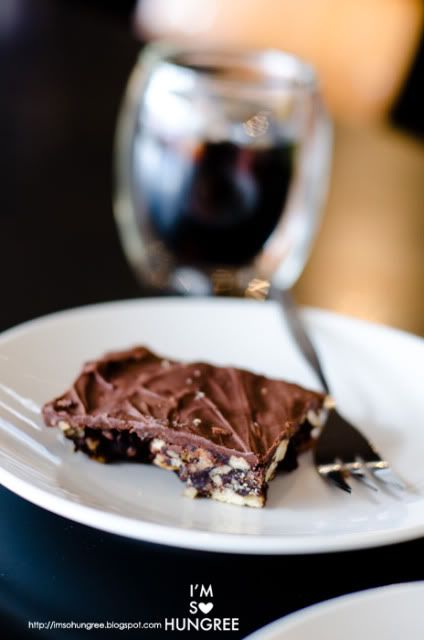 The hedgehog was my favourite…I mean. It's chocolate. Why wouldn't it be? I really loved the texture of this, full of nuts, so a bit of crunch and naturally, nuttiness. The chocolate to other stuff ratio was good too, it's easy to get hedgehogs which are just loads of chocolate and overly sweet, I felt that this was quite nicely balanced.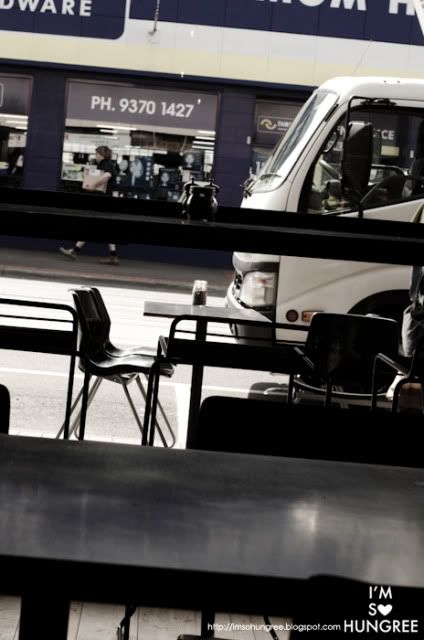 By the end of my visit, the initially big and slightly daunting space had grown warm and cosy. More people had flittered in over the course of our brunch and once the space was filled a bit…it was quite comfortable. Mothers with young children and prams came in and as the place is so spacious, it's definitely very pram and kid friendly, little girls were running around the front area having a merry old time.
There were a number of solo diners/coffee drinkers as well, which I always take as a good sign, if a place is comfortable enough for someone to dine there alone.
Whilst a bit far for me to visit regularly, if it's your local, do pop by with a book or the paper, sit back and chill out a little while.
Reverence Coffee and Tea
155 Union Road
Ascot Vale, VIC 3032

View I'm So Hungree in a larger map