Since the starting of the Melbourne Food and Wine Festival coincided with my trip to Singapore, I kind of forgot to really plan out where I wanted to eat and what events I wanted to attend. So as a result, I only managed to make it two express lunches this year.
Ah well. Next year right?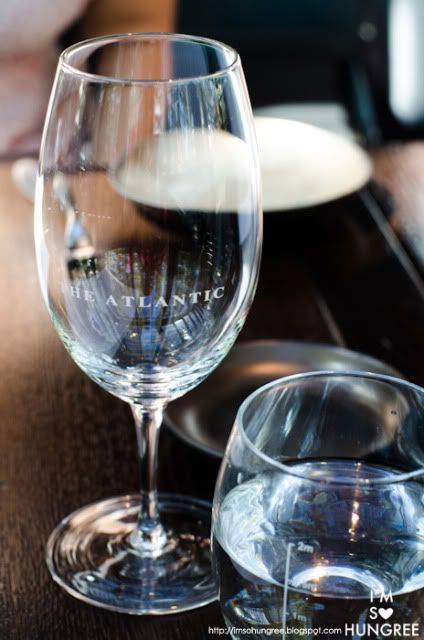 The first of the two was at The Atlantic in Crown, with Bryan and Jo. I was quite pleased that The Atlantic was on the list, as I've been intrigued to try it out, but it has a reputation to be quite heavy on the wallet. However, at $35 for two courses and a glass of wine, how can you not jump for that?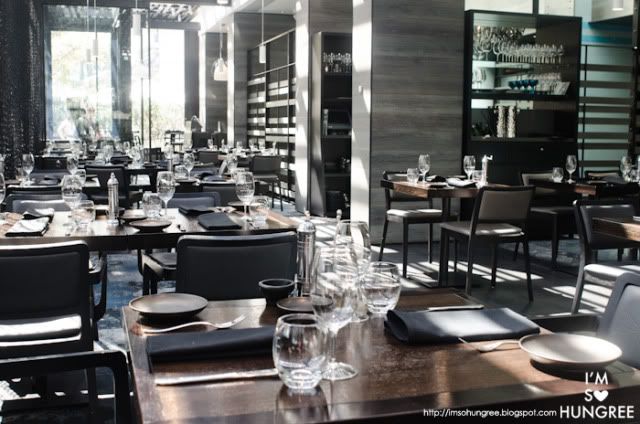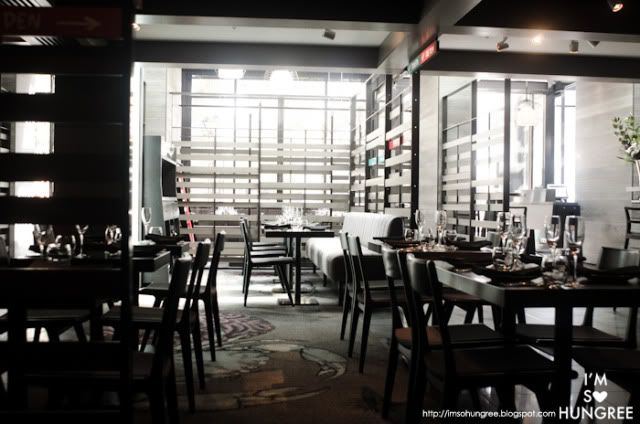 The Atlantic is dark somber shades, wood panelled like that on the side of a grand ship and in the day time, quite beautiful and sleek. It's pretty plush yo.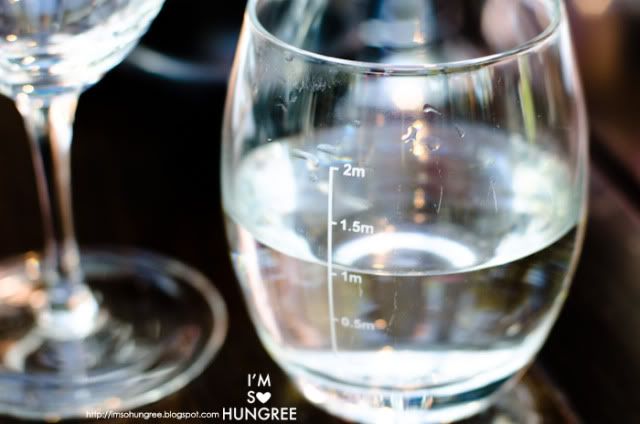 I loved the water glasses, with their markings on them. It seems to be pretty in trend these days, with beakers and other science-y containers replacing drink vessels in other restaurants. Chemistry is chic!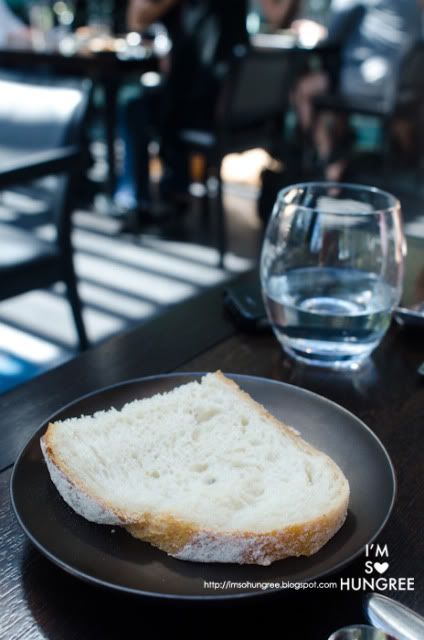 Since there were three of us we got to enjoy…well…almost everything on the menu!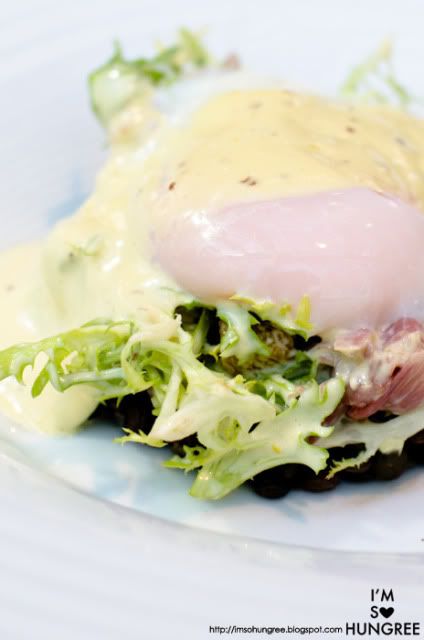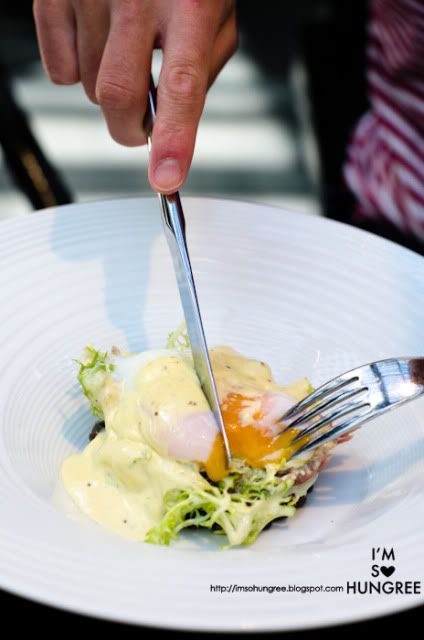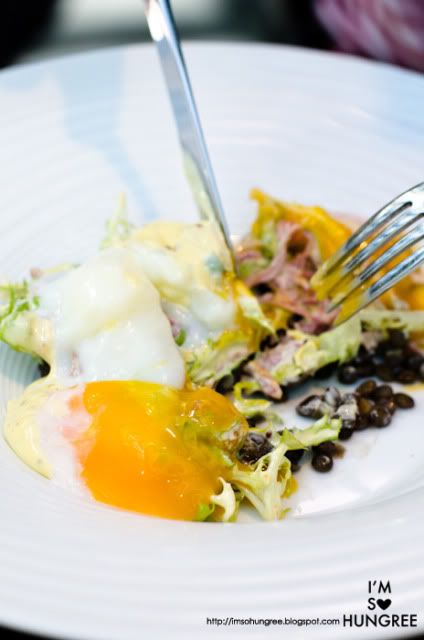 We got two of the three entrees, the first being the salad of smoked ham hock, green lentils and slow cooked egg. The ham was delicious, along with the perfectly cooked egg which oozed out like some dream. It was rich and incredibly moreish for me, although it was quite filling as an entree, all that protein and cream!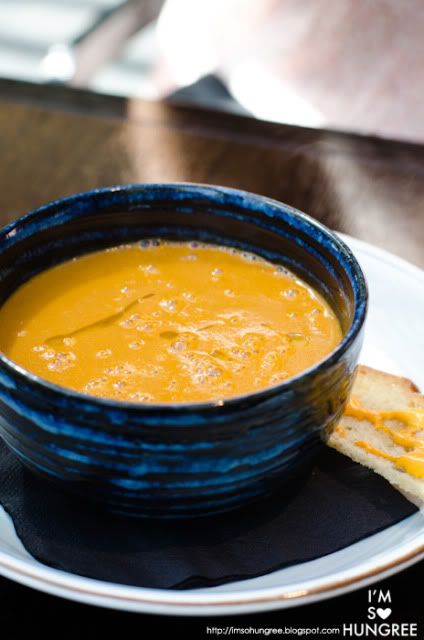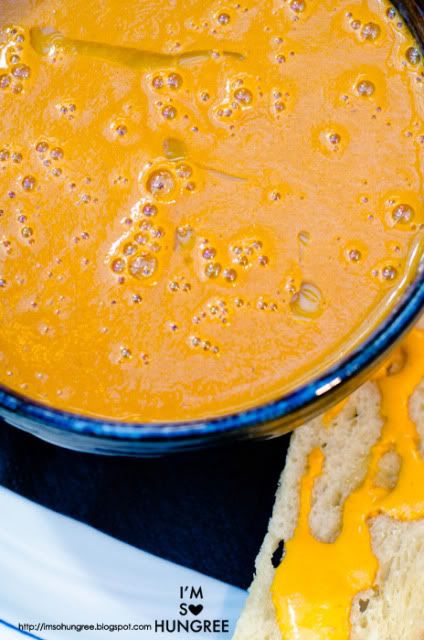 The rockfish soup would have also been plenty enough for a main for me really! The vibrant orange was just so enticing and it was so fragrant as it hit the table. It smelt of the sea. It reminded me quite a lot of a bouillabaisse, a wonderful rich stock, but not too thick and creamy in texture. If this is on their regular menu, I'd probably come back for it.
Although I was tempted by the fennel risotto, as it did sound quite interesting, I decided to do the healthy thing and get the grilled fish of the day (which was tuna) with sea salt and lemon. Bryan also ordered the same. I was informed that it would be cooked medium rare, no questions asked.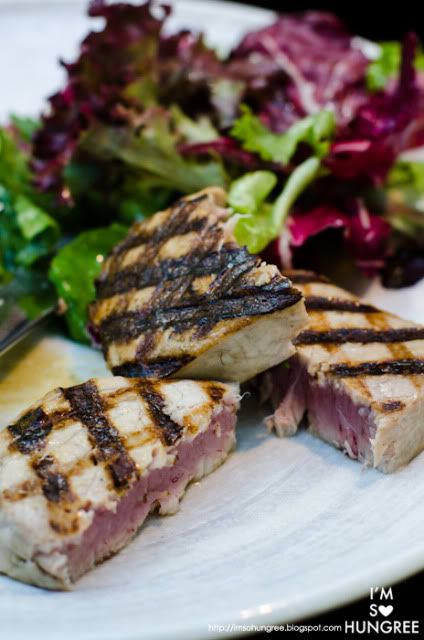 Again, a gorgeously aromatic dish when it arrived, it smelt beautiful, the plates were warm, and the char on the tuna was just perfect to give that barbecue-esque smokey flavour. My only gripe really was that one of my tuna fillets was a little bit over cooked, although Bryan's fillets were both cooked perfectly.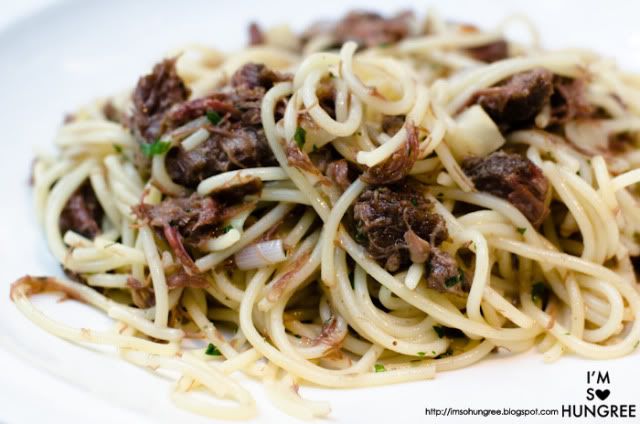 Jo got the wage beef cheek spaghettini with chopped parsley, which I was already drooling over when I initially read the menu! But alas, no pasta for me, but fortunately I got to try it anyway!
Whilst not the most elegant in presentation, it was refreshing to see just a simple pasta, very Italian, with just pasta and some delicious protein.
However, I felt like I was a little let down by this dish. I would have liked the pasta to be a little more al dente, and whilst the beef was tasty and tender, since it was both wagyu and cheek, I expected a little bit more melt-in-my-mouth goodness.
I know it's a bit strange, but I was not enamoured by the descriptions of the desserts and therefore not particularly excited by the sounds of them, but we ordered one of each anyway.
Just as well that we did, as they were both divine!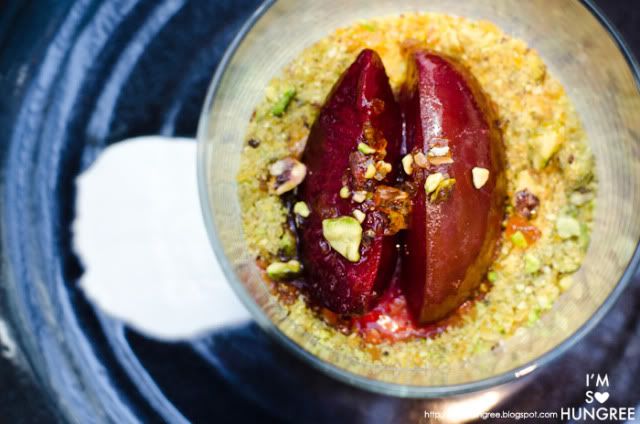 The spiced cassonade with pistachio praline was a well balanced dessert. Not too sweet, and great texture throughout. The cassonade was really vanilla-y and the praline crunchy and nutty. The cooked plums (I think?) were also a welcome addition, adding another dimension of flavour and texture to the dessert. Yum. I'm pretty sure I ate most of this.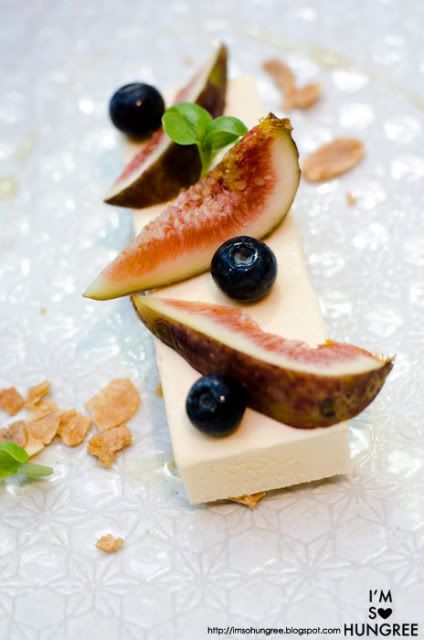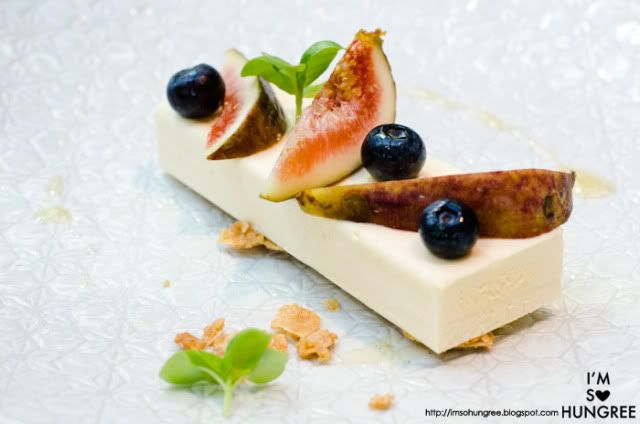 The goats curd honey parfait was also a surprise, such an elegant and delicate looking dessert! You could barely tell that the parfait was made with goats curd, it was so light and the honey really just wafted onto your tastebuds as you bit on it. Loved the figs as well, seasonal and just gorgeous. There are really few fruits I find that are prettier than a ripe fig cut open. Mmmhmmmm.
Overall I was quite impressed by the quality of the food, and the creativity of the desserts. However. I did have one issue, and that was with service. Sure it was fairly prompt, professional and efficient, but it was so….cool and a bit snobbish. Like they didn't really want us there (maybe they think we're being cheapos?), but they had to serve us anyway.
I would probably not notice this so much, but on that night, I visited another restaurant where I was immediately greeted with a welcome, smiles and greetings. This felt strange for a second. And then I realised it was because it felt so good in contrast to the Atlantic.
Sure, I understand that some restaurants are a little bit dressier and have more professional service and that waitstaff are humans and we aren't smiling all the time. I was a waitress once for a few years, I do know this. However, it really does make such a difference to me to feel at least welcome, acknowledged or comfortably tolerated. I'm not asking for fake laughs and grins plastered to someone's face, I'm just asking for a little nod or a curve at the corner of the mouth when I say hi.
But anyway. That's my rant on service.
Otherwise! Generally great food, with a few little misses, although that was usually with the dishes that weren't seafood. Beautiful location and setting, especially if you get to sit by the windows in the day with the light streaming in.
The Atlantic
8 Whiteman St Crown Entertainment Complex
Southbank, VIC 3006