I used to always say my favourite cuisine was Japanese. Because I was (am still a bit of) a Japan-phile and also addicted to sushi. At uni there used to be an awesome sushi roll place across the road from my building and I'd easily be there 3-4 times a week picking up a couple of rolls. Om noms.
But since…well…eating more than ever, I've realised how much I also enjoy Thai and Vietnamese food. Thai a little bit more maybe. Being in Bangkok last year with my Thai friend for 3 days were some of the best days ever, as I stuffed my face with curry and thai iced tea.
So I've been trying to explore little Asian places a little more, especially while Brad and I were trying to be a little more frugal. After dating for nearly two years, he's not as keen to be eating out at all the cute and trendy places as often…le sigh….I suppose I should be saving money for my overseas trips anyway!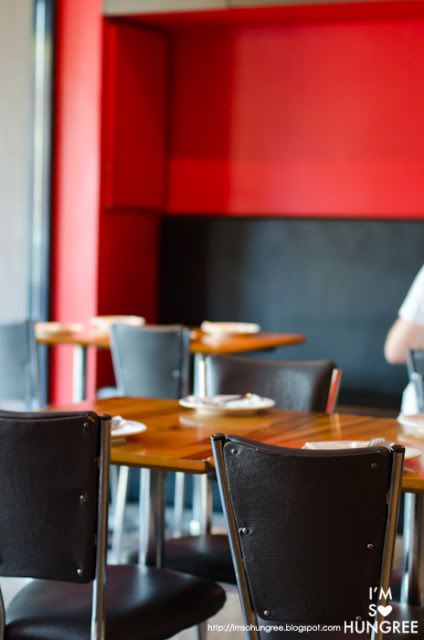 And so, we found ourselves in Red Elephant on Burwood Road before going to see Sherlock Holmes: A Game of Shadows. Red Elephant's bright yellow sign had caught my attention many times as I made my way to Axil for breakfast. I like yellow. Did you know?
We kept it simple and just the way I like it.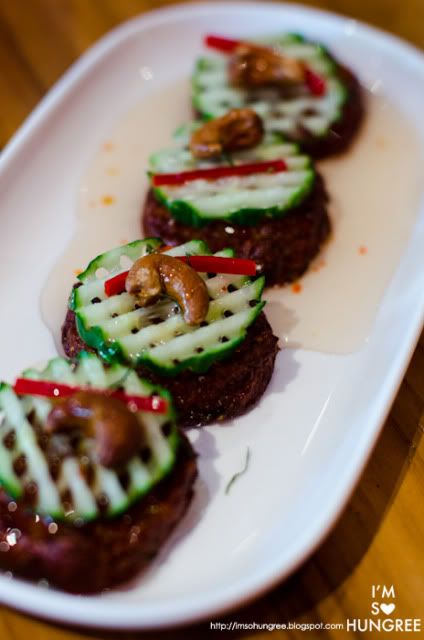 Thai fish cakes, pretty good, maybe a touch chewy but herbaceous with a bit of bite. And sweet chilli. Yum yum!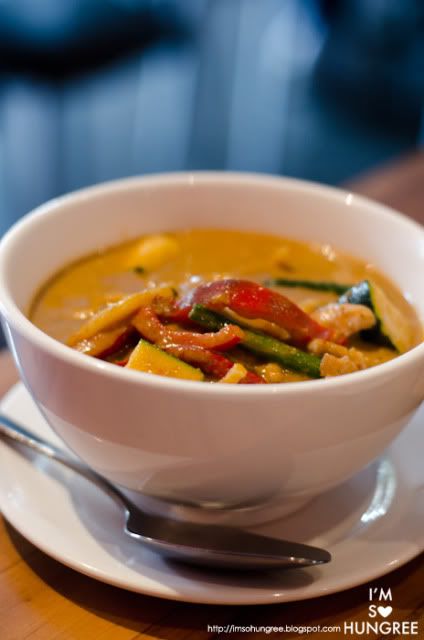 Although I normally like a green curry, since we were in 'Red Elephant' we couldn't only really have the red curry right? I think we had chicken in it. I don't quite recall now. But it was creamy and delightfully warming. Very tasty and perfect when sloshed over rice.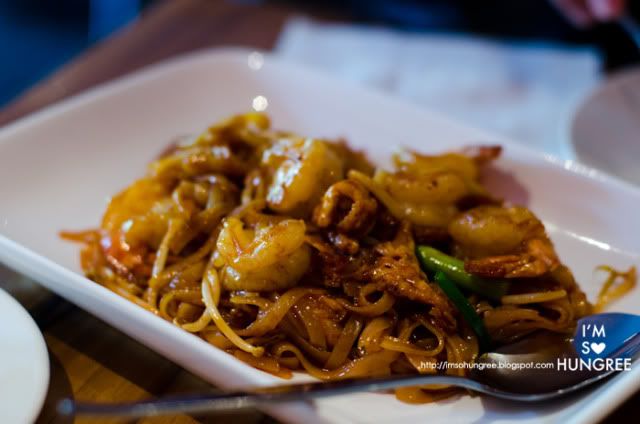 Finally, we had to get pad thai, with prawns of course. It probably wasn't my favourite pad thai that I've had in Melbourne, the flavours were a bit off to me, but I still ended up forking most of it up onto my plate. I personally like to have more crushed peanuts and there wasn't enough of a sweet and salty contrast to me.
On a whole though, Red Elephant was simple and comfortable. I was actually a little surprised how friendly and attentive the staff were and the food came out nice and quick. And hot.
For those who might not have gotten around to seeing it, Sherlock Holmes: A Game of Shadows, is just as good as it's predecessor. Laughs, action and wit all brought together awesomely. Stephen Fry is also gold!
Red Elephant Cafe Restaurant
332 Burwood Rd
Hawthorn, VIC 3122

View I'm So Hungree in a larger map