There are some meals where you go out, to the perfect spot, with the perfect company and have just an amazing meal that just makes you forget about all your cares.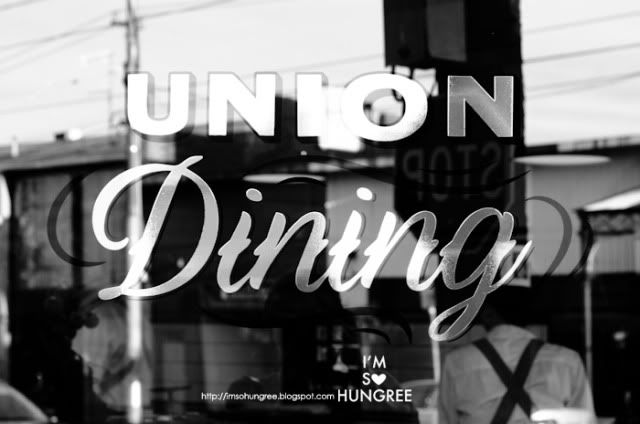 My first trip to Union Dining was just that.
Teagan, Rashi and I met when we all started dating our boyfriends…who were, well friends. Obviously. And as such, were brought into the friendship circle, where we have also become good friends.
So the girls and I try to regularly meet up for girlie dates, although it obviously gets a little tough with all our very different schedules! We usually meet up for a coffee, or sweet, Luxbite has become a favourite spot to have a chit chat, but not so often for dinner.
Union Dining had been on Teagan and my, 'to-visit' list, forever. So a year or so later after we first talked about it, we finally made a date to visit. Unfortunately Rashi was preoccupied, but Teagan and I were still determined to go regardless.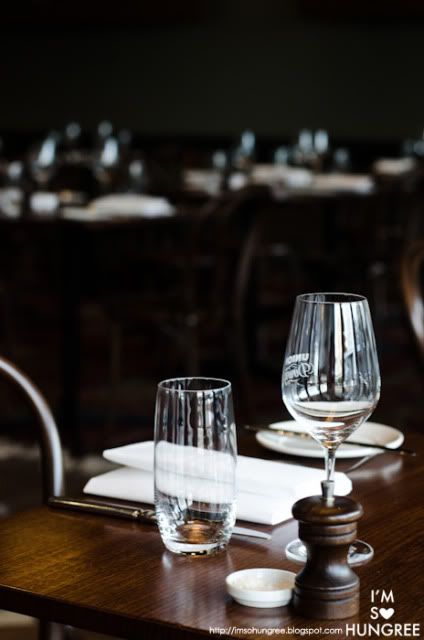 I love the name. Dining with friends or loved ones is such a uniting activity. As people always say, food brings people together. Or am I just making that up?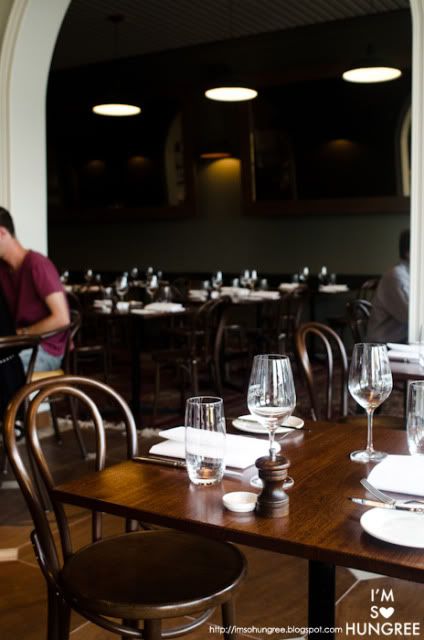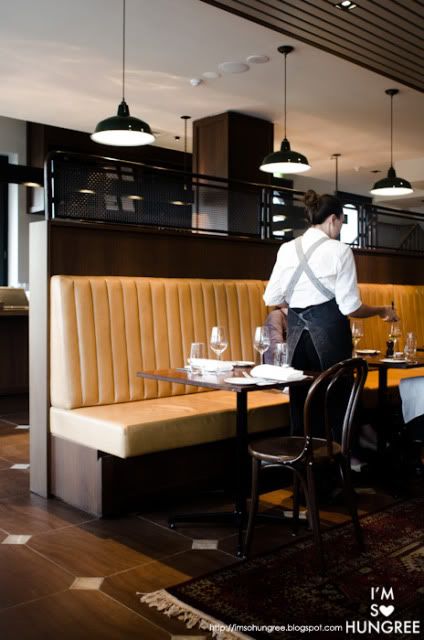 "Oooh, this is a little bit fancy! It doesn't look this fancy from outside!" Teagan comments as we're seated by the window. There's definitely a gentle lushness to the place, with the deep green walls and rich brown woods. It is elegant, but homely as well. Kind of makes me think of a rich man's reading room.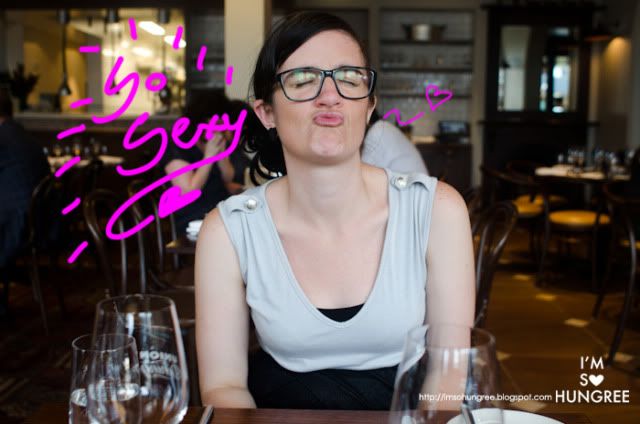 It is a joy to eat out with Teagan, she's fun to talk to and there's never ending laughter. I also sincerely appreciate her honest curiosity as we navigated the menu. I quietly get a kick out of being able to teach or explain things to people (maybe I should be a teacher...) and I explained that you started with the outside cutlery and moved in, what a terrine was and the correct pronunciation for confit.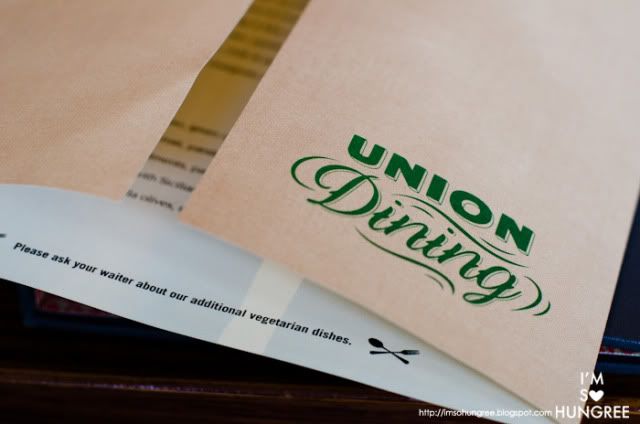 The menu is broken up so that you can approach it anyway you would like. You could share, you could do three courses, you could do 5 courses if you felt you could stomach it all. Naturally, being two girls, we ended up getting a number of things to share. Although I normally like to just get everything at once, we decided to go with our waiter's suggestion and have each dish one by one, which ended up being a very relaxed and enjoyable way to have the food.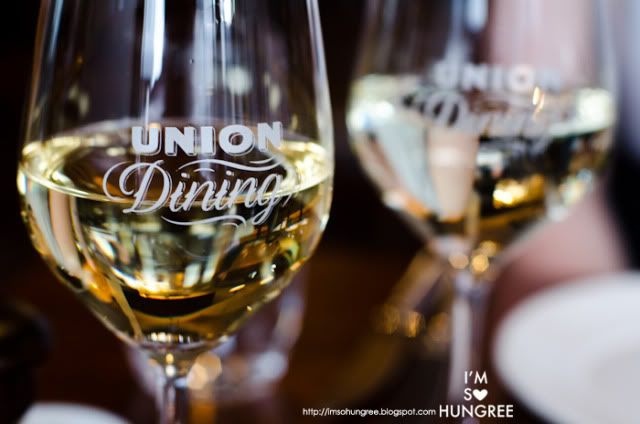 I started with a glass of the Cave de Beblenheim Pinot Blanc from Alsace. Lovely and light.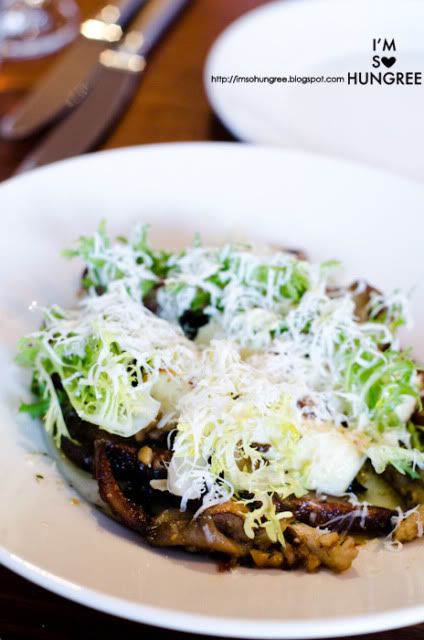 For our starting plate, we were tossing up between the roast cauliflower salad and…this. This baked ricotta on bay leaves with sauteed mushrooms in hazelnut butter and Amontillado sherry.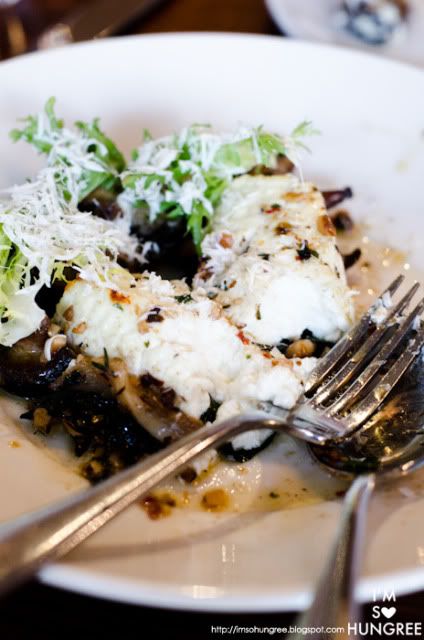 Yeah I know, not the prettiest pictures. It's a bit hard to photograph. But my goodness, that ricotta was to die for. So soft, with the hint of bay leaf teasing the palate. And that hazelnut butter in those mushrooms…divinity. Right there. All together, a marvellously earthy dish with gentle rich undertones. And seriously, so much ricotta!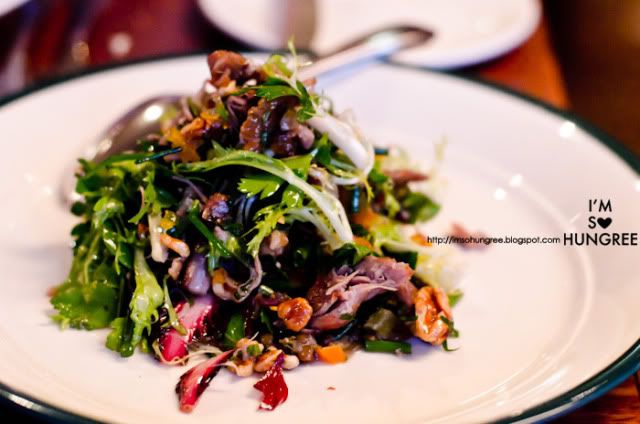 Teagan was super eager to get the confit duck salad, with lentils in sherry vinaigrette and mustard fruits. She had a friend back in Brisbane who would make it quite often, and she missed it.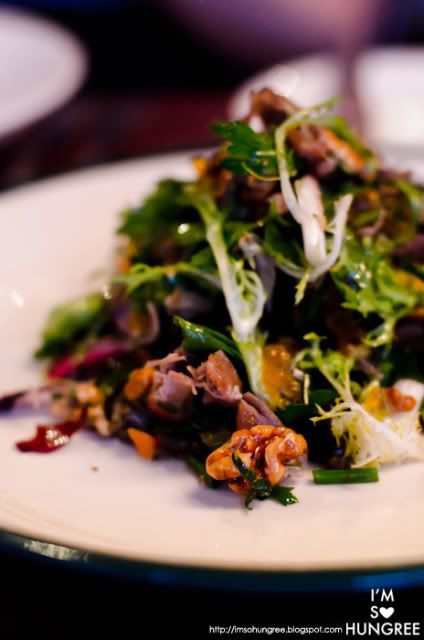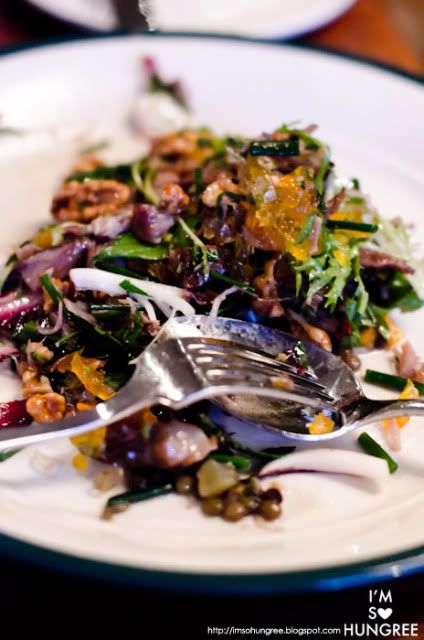 This certainly hit the spot, for both her and I. The richness of the colours spoke to my eyes, the flavours sung in my mouth. It was a textural and flavourful playground. A hint of tangy and sweet from the mustard fruits, the earthiness of the walnuts, crispness from the radicchio and the absolutely delicious flesh of the duck.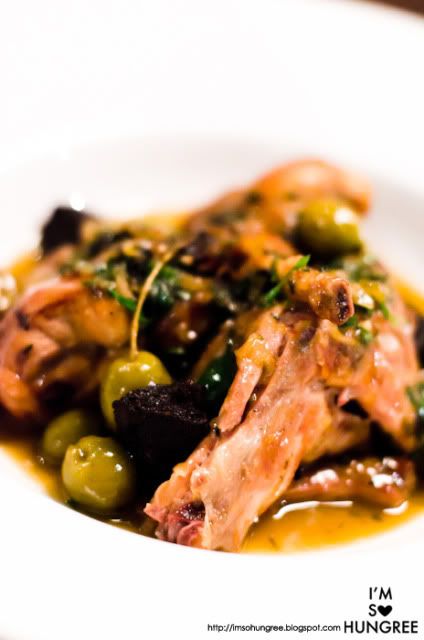 For our last savoury, I quite easily convinced Teagan to try out rabbit. So we got the slow roasted rabbit with green manzanilla olives, smoked paprika and morcilla.
Lush, lush, lush!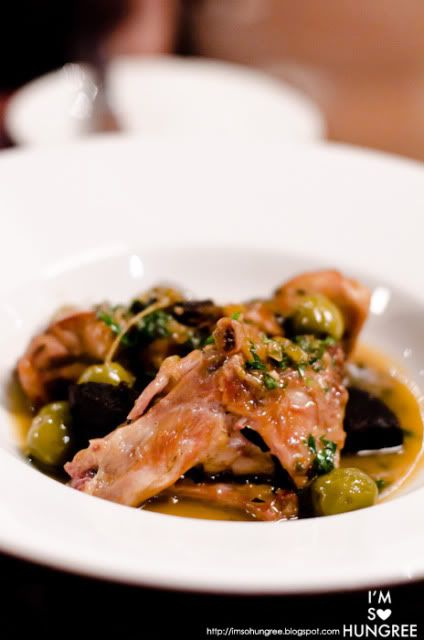 The meat was falling off the bone and just so lovely and succulent. The sauce was also absolutely everything. Everything. EVERYTHING. Whilst I don't think I quite convinced Teagan that morcilla was the best thing ever, I did take the opportunity to then gobble whatever morcilla she didn't eat! Although the dish looked small, it was quite a generous portion and we both struggled to get through it.
As the waiter came by to ask if he could clear our plates…I said yes, we were done….but, that I would like to have a sneak peek at the dessert menu. He then gave me a stern look, before he confirmed a rumour he had heard, that women apparently sport a second stomach, just for dessert. With a hearty laugh, we both vouched for it.
I mean, how is there ever not room for dessert?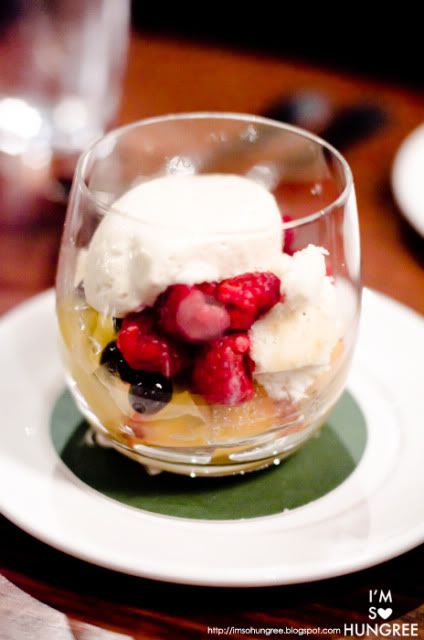 Although we were tempted by chocolate temptresses, after a rather rich meal with ricotta and rabbit, we opted for a peach and berry trifle with zabaglione (another term I had to explain to Teagan).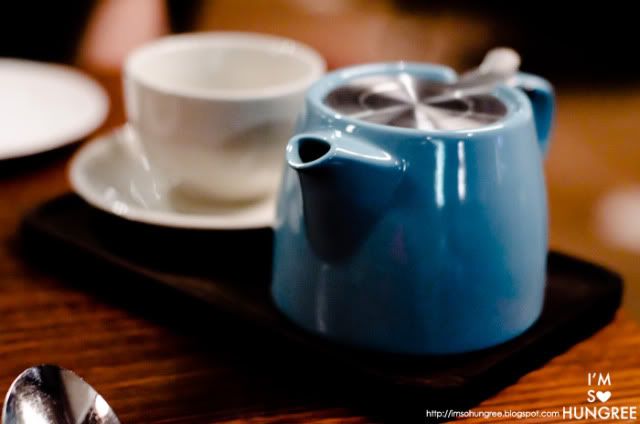 It went down well with a cup of peppermint tea. It was the light but refreshing end to the meal that we needed, that satisfied our need for sweetness as well. Teagan was quite happily gobbling up the peaches.
Union Dining has been one of the more memorable recent meals that I've had. One of those meals where we arrived just before the rush, and stayed till we were one of the later parties to leave.
I felt welcome from the moment I stepped in. The waitstaff were so friendly, chatty and professional. The food was delicious. I felt the whole night was perfectly paced. Not too much of a wait between each dish, but enough so that we had time to gossip and digest.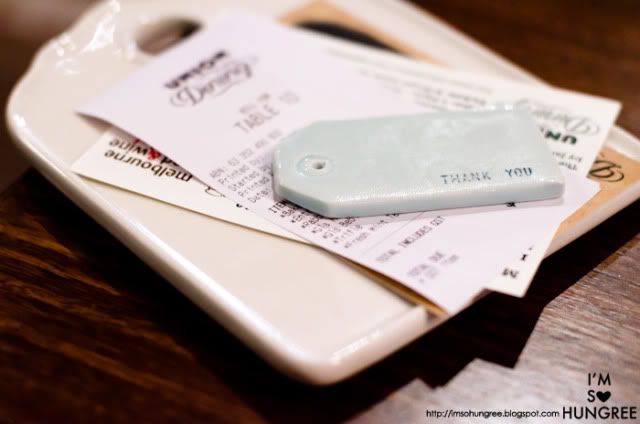 When I worked as a waitress in a restaurant, one of the things we were constantly told was to pretend that the restaurant was our home, and to treat customers as if they were our house guests in our beloved home. Union Dining did that for me.
I'm already planning a big visit with my cousins from Canada when they come down in May….
270 Swan Street
Richmond

View I'm So Hungree in a larger map