Chill is one of my friends from the States. His name is actually Jason, but since I met him online and he's also one of the most easy going people I know, he's called Chill. Nicknames, totally the best!
We partied out, ate ice-cream and pizza and had truckloads of fun together in New York in 2010 last. He then moved to Melbourne in November last year, for a change of scenery and to eat loads of chocolate with me. Seriously, never seen a guy who can demolish a box of Lindt chocolate balls as fast as he does. But when he arrived in Melbourne, despite my and our other friends help, had been struggling to get a solid job for ages.
But he finally found something, and I am both relieved and proud. Especially since he said he was working at a restaurant which is apparently 'very Ashley'.
So how can I not pop by?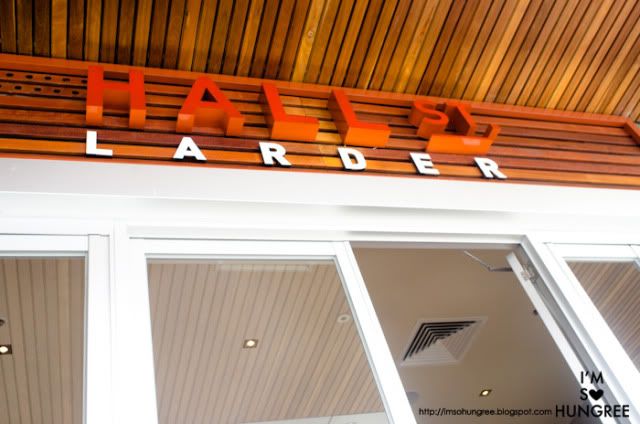 Since my flight from Singapore landed a bit before lunch, mum picked me up and whisked me off to Moonee Ponds, with our dog, Chai, and to Hall Street Larder.
The head chef came out to say hi to us, and he was quite hilarious. Originally a Frenchman, who never lost his accent, he went on a coffee rage as I asked if they did chai lattes. I think that he was thinking that I was asking for a regular latte with a 'chai' flavoured shot put in, which made him incredibly angry. I sympathised with him when I explained what I was actually after and we bonded over and raged over flavoured coffees.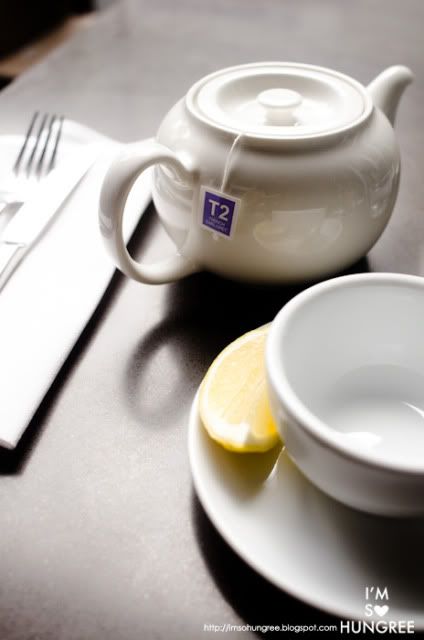 And then I got a tea instead. Had to twist his arm for a wedge of lemon to soothe my fading voice!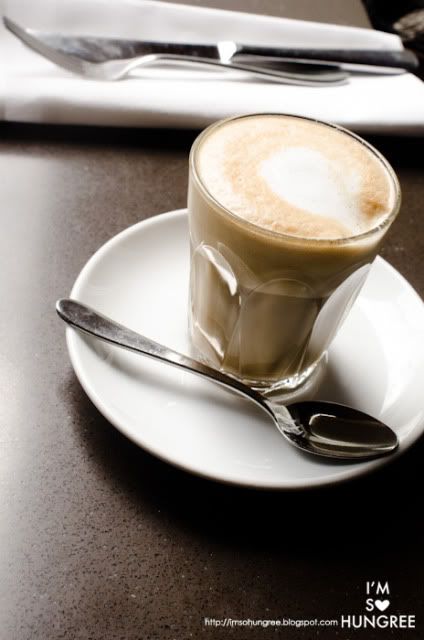 Mum's latte had a little too much froth at the top, but was otherwise quite nice according to her.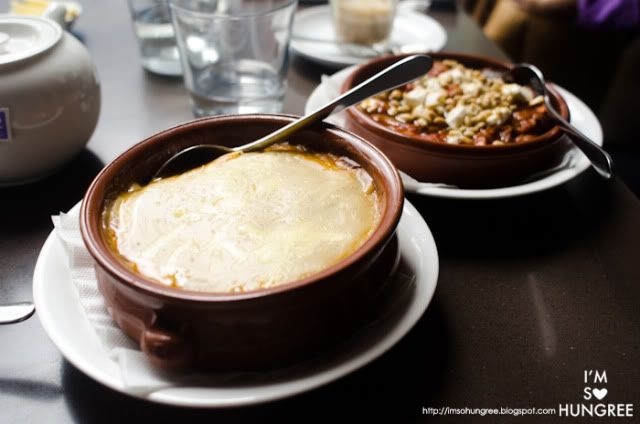 Mum and I ordered two dishes to share. There's a variety of little, sharing and big plates to nibble on, so mum and I went with two sharing plates (I think). A moussaka and a ratatouille. Although the chef is French, the restaurant has a slightly more mediterranean influence, including French, Italian and Spanish flavours.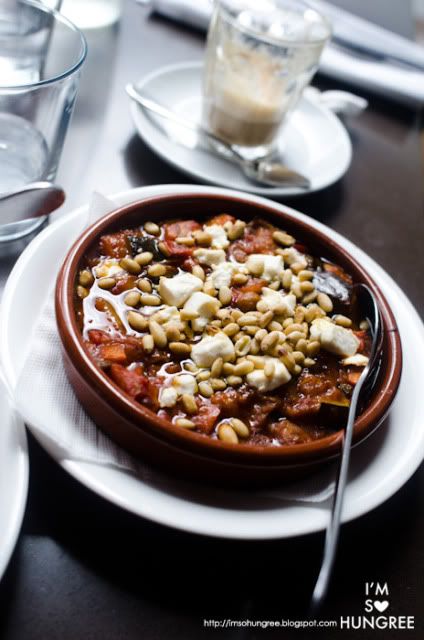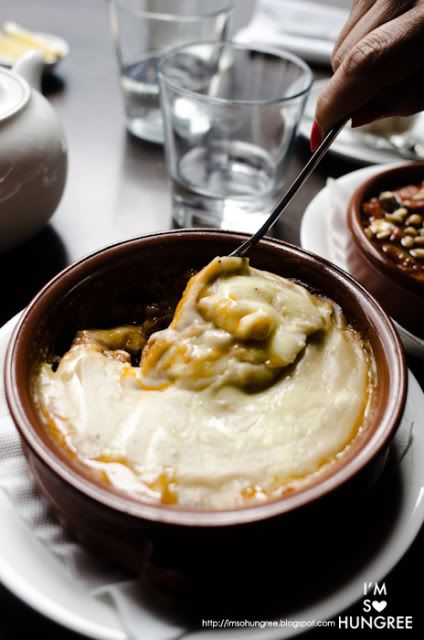 Both dishes were gorgeous, the moussaka in particular was sinful, rich and creamy. I wish I could say more but I had just gotten off an overnight flight and was rather ravenous, so was not taking as many notes as I should.
But the food really was lovely and although not in a location I would usually visit, I am hoping to drag Brad back with me sometime to have a dinner meal or something of the sort.
Just be sure not to book in a big group and cancel on short notice, or not show up with your full contingency. You're sure to become the next source of Frenchman rage and I'll never hear the end of it next time I visit….and if you do visit, be sure to say hi to my friend Jason, he'd be the guy with the American accent...
Hall Street Larder
21-31 Hall Street