Thanks to Spice & Soul PR for providing the great prizes for this giveaway.
Who loves all things French?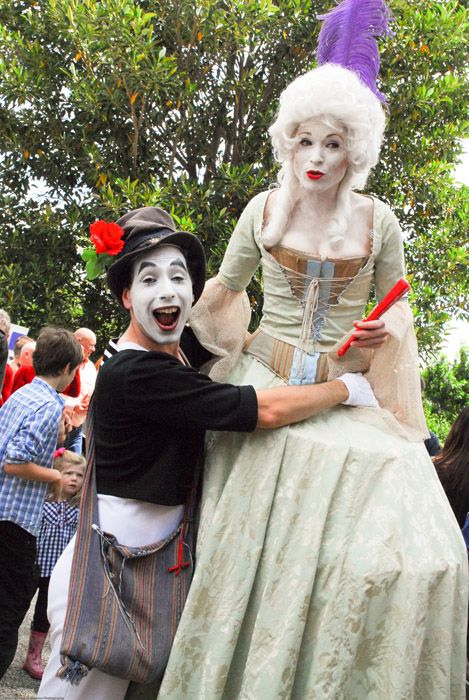 Photo provided by Paris to Provence
If you love both of the things above, then it's a good day for you to be reading this post!
Paris to Provence is a young festival, it's just turning three this year, but is essentially a fabulous weekend that is dedicated to all things French. Over a weekend in November from the 23rd to the 25th, Paris to Provence will take over the beautiful grounds of the Como House and Gardens in South Yarra and perhaps whisk you away to Montmatre...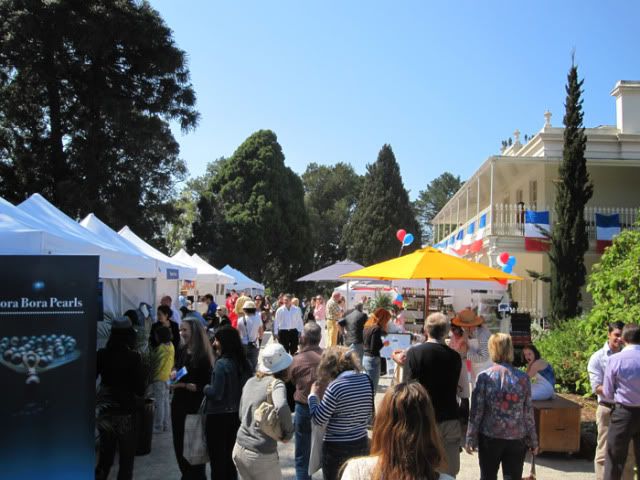 Photo provided by Paris to Provence
Whilst there will be plenty to see and hear about, with a variety of talks and information stands and stalls, I'm personally just hanging out for the food (naturally), with Chez Olivier taking over the cafe there, the likes of Philippe Mouchel and Pierrick Boyer conducting live cooking demonstrations (you will have to pay a little extra for those two, there are some other demonstrations that are free though) and a host of great market stalls. There's going to be no shortage of macarons over this weekend (and other sweet treats I'm sure)…and I'm totally okay with that.
Last year I was invited to get a sneak peek of the Paris to Provence festival, but unfortunately did not get to actually make it to the festival itself as my weekend was a bit packed out.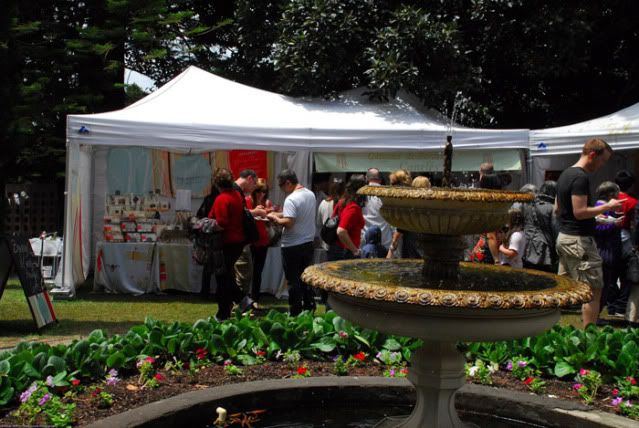 Photo provided by Paris to Provence
GIVEAWAY!
This year though, thanks to Spice & Soul PR, I've got not just one, but two double passes, to the Paris to Provence festival! And one of them could be yours! Most exciting. I do love giveaways, both giving and receiving!
These passes will give you entry for one day to the festival over the weekend. I would suggest picking a Saturday or a Sunday, as Friday (23rd) is only half a day, you may as well get the maximum hours out of your passes!
To enter, simply leave me a comment before Wednesday the 14th of November midday, with your favourite thing about France, or French food, or French people…anything really and you will be in the draw! I will draw two winners on the 14th who will receive one double pass each. Make sure you leave me a working and active email, as I will need to contact you if you win and get your address so you can receive these passes!
But really, easy as that! Let me get the ball rolling. I adore macarons and crepes with Cointrieu…!
Unfortunately I will have to limit this giveaway to people in Australia, and for those who live out of Melbourne, I will not be providing travel to get here, only tickets for Paris to Provence! Please let me know if you do have any more questions! One entry per person! More comments does not mean more chances to be in the draw... ;)
Como House and Gardens, South Yarra
UPDATE! WINNERS!
Thank you to everyone who commented, I loved reading everybody's responses...I did forget to mention how much I loved French accents too!
But anyway, I'm happy to announce these two winners!

Congratulations! I will be in touch with you soon (or feel free to email me first) to get your address details!