My trip to Canberra was complimentary, with all expenses paid. I was invited by Porter Novelli PR.
Me to my friends: "Hey guys, I'm going to Canberra next weekend"
"Really? There's like nothing there."
"Last time I was there it was super boring"
"Oh god, Canberra? Don't you have anywhere better to go?"
Canberra's got some good first impressions doesn't she? Or is it a he? It? On a whole though, generally negative impressions, whether that it's boring, too political, doling out all the bad legislations or, one opinion I received "It's where old people go to die". Hmmm.
I wasn't familiar at all with Canberra before I went a couple of weekends ago. The last time I had been, I think I might have still been in primary school, and the only thing I really remember, was visiting the mint! To be honest, I often forget Canberra even exists sometimes, as I don't involve myself with politics as much as I should. I kept mixing it up with Brisbane when I was telling Brad about it…oops! I'm not doing that anymore though, I swear!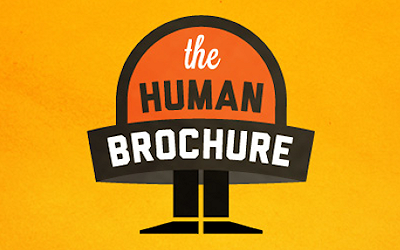 So I was quite pleased when I was asked if I would like to go to Canberra, to take part in the 'Human Brochure' campaign, and see if they could make Canberra a little more memorable! Human Brochure is an initiative by ACT Tourism and The Works, where people from all over Australia could apply to be one of the 500 people to be flown up to Canberra on an all expenses paid trip, to experience the best of what Canberra had to offer, over two different weekends. The next batch of humans go to Canberra in Feburary. Over 31,000 people applied! Staggering! The only real criteria was that the candidates be active in social media, so that they could share their trip with their friends, followers, colleagues, etc.
When my father was driving me on the way to the airport, I was explaining the campaign to him and he was quite sceptical about it.
"They must be spending so much money on this. Would it really be more effective than a print or typical media campaign?"
I can certainly see where he was coming from, but I usually live on the optimistic side of the street (if you couldn't tell) and my take on this is that since they were flying a wide range of people up (from children to 60 year olds), the demographic that could potentially be reached by word of mouth, is much larger than a typical marketing campaign. How many tv ads do you know that are designed and scripted to appeal to 10 year olds and a 30 year old after all?
And with all the visitors on four different activity tracks, food & wine (which I was on obviously), adventure, family fun and arts & culture, they were certainly going to cover a lot of ground. So would it work? I suppose we'd only find out when the weekend finished…
And so on Friday, those from Canberra who were twitter enabled, welcomed the 'Humans' to Canberra. It was quite odd to be addressed as such, like we were aliens arriving to another planet…although it's not too far off is it? Kidding. Kinda.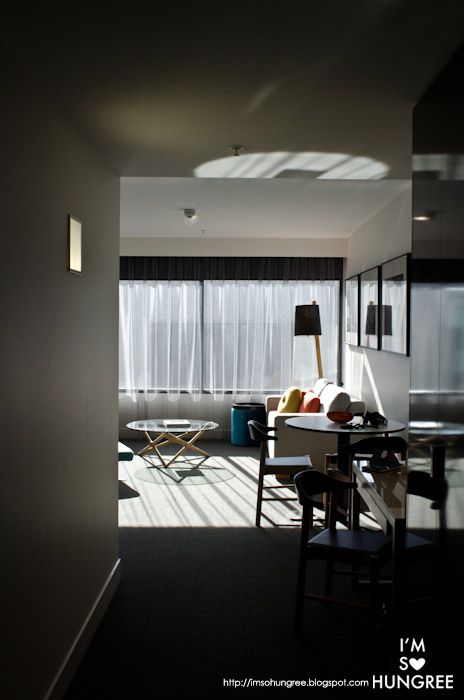 I got in a little later than I would have liked, since Qantas conveniently cancelled my flight and put me on a later one which meant upon checking into EAST hotel, where all the food and wine humans were kept, I only had a quick moment to gasp over how lovely my room is and at the same time lament that I had no one to share it with!
EAST hotel is a pretty new hotel, a little over two months old at this point I think, and boy, it's pretty snazzy. Although somewhat demure and minimalist from the outside, in somber shades and simple lines, inside is a completely different story. It feels like the Art Series hotels in Melbourne (if you know them), boutique, contemporary and just cool all over.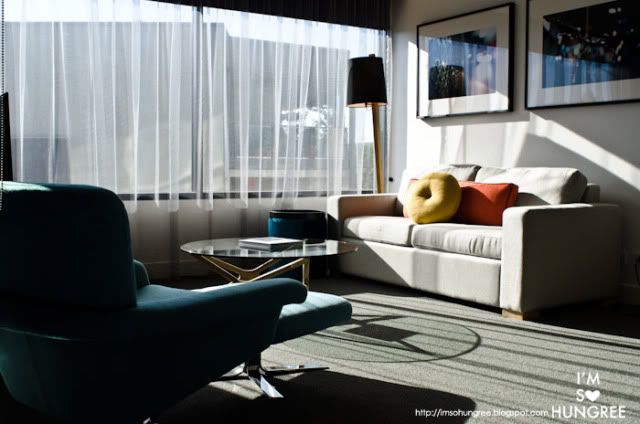 Upon walking into the room, I very distinctly remember opening the door, gaping at the amount of space and making sure I left everything close to the door so that I could get pictures of the beautiful space before I bombarded it with all my stuff! I have a friend that calls me 'Hurricane Ash', as every hotel I've stayed in with her…well, my stuff basically ends up everywhere. Why don't people understand organised mess?! It's real! I swear!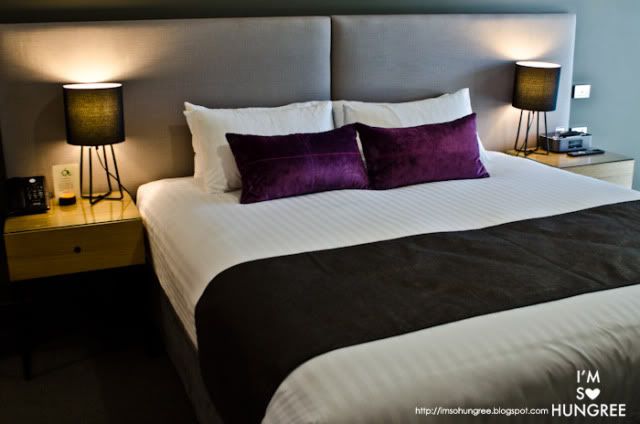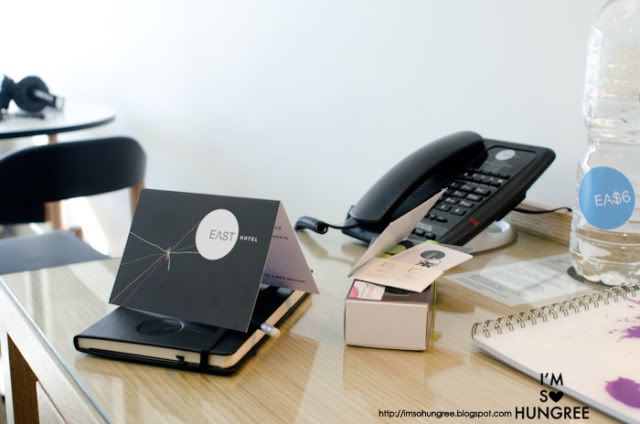 I loved the darker neutral tones with snazzy pops of pastel and immediately thought in my head that if I was to have my own apartment, I would just be floored if it was styled anything like this. The sunshine that my room got also made it look more spacious, and very soothing. I thought it was great that all the artwork in the rooms was bought off redbubble.com, as I think it's great to be able to support potentially unknown artists!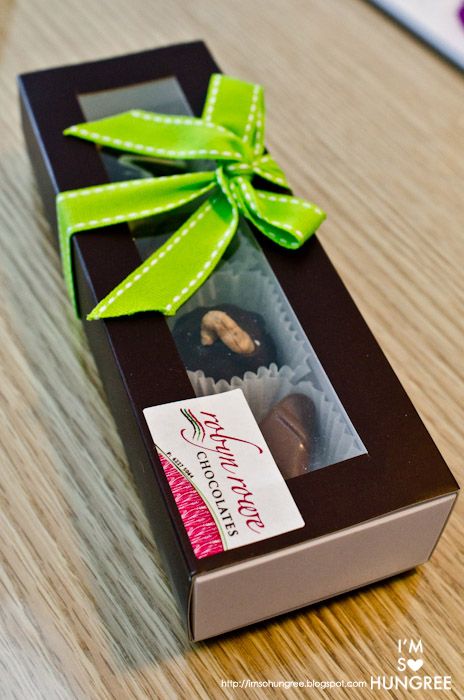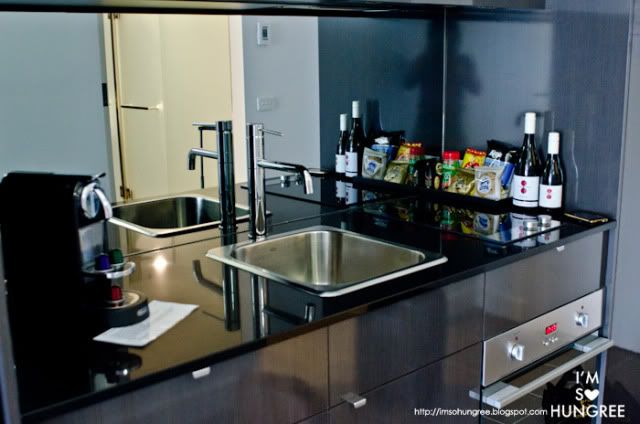 With only two nights though, how was I supposed to make use of the dishwasher…and the washing machine…and the dryer?! So spoilt!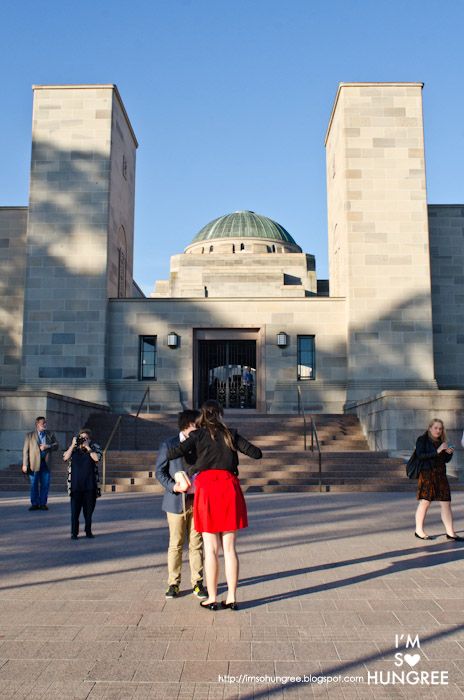 A quick change and I hopped onto a bus with other humans in the food and wine track and we made our way to the Australian War Memorial, where we were treated to an absolutely gorgeous evening.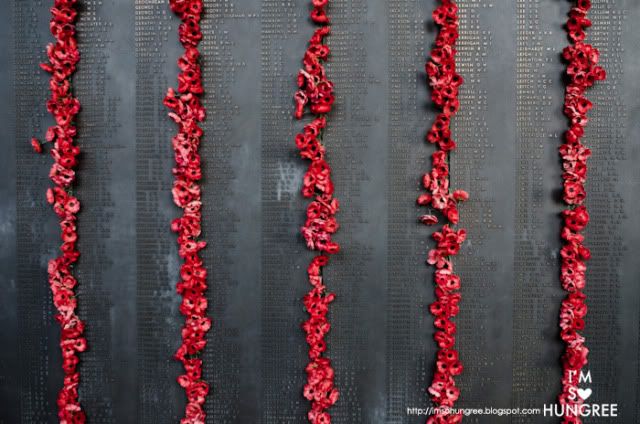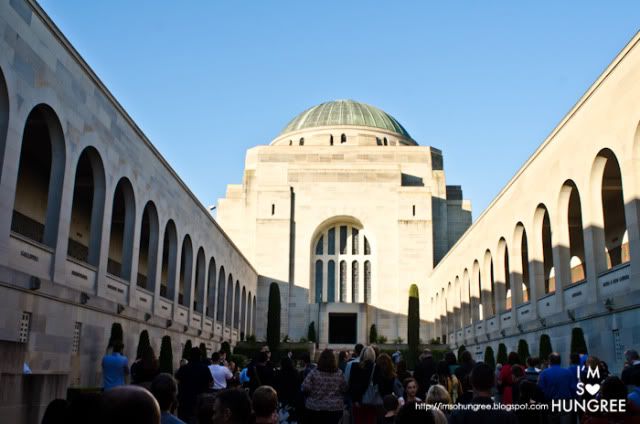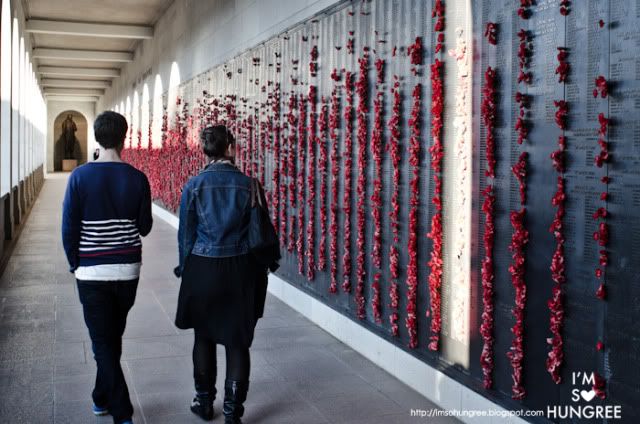 I immediately remembered visiting the Australian War Memorial when I was last in Canberra back in primary school, and it's effect, is still so humbling. There is just something about this monument that evokes a reflective mood, in all it's clean lines and tributes to those who should not have been lost this way.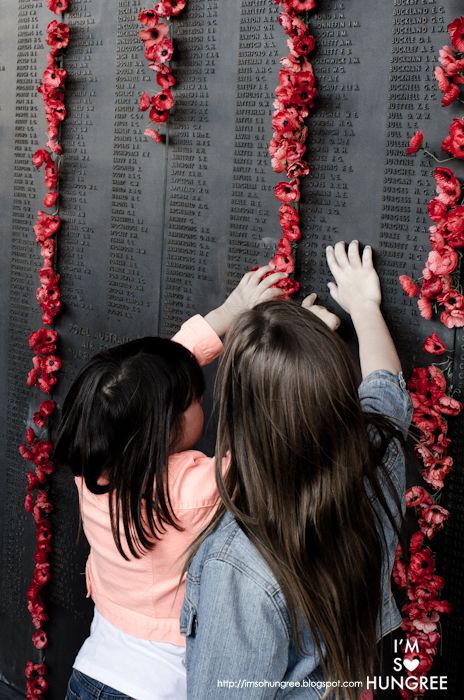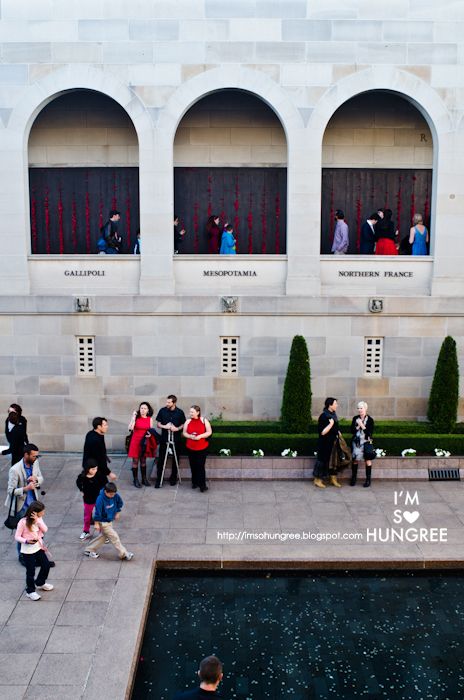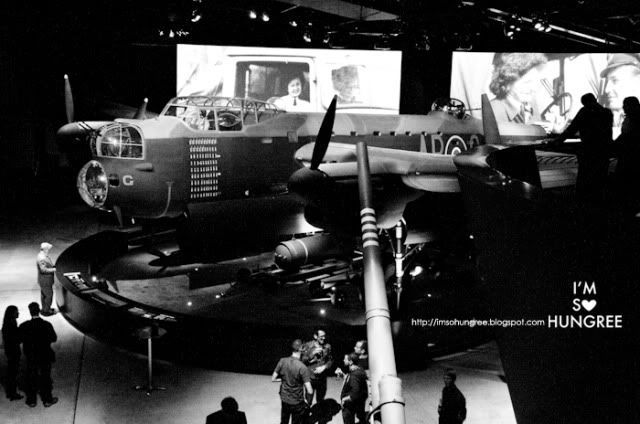 After a few short introductory speeches and more welcomes to the humans, we were sent into the aviation part of the museum, which houses a great many aeroplanes that were used in the war, including the famous 'G for George', an Avro Lancaster B1 which flew ninety operational missions over Germany and occupied Europe. This is special, because the average number of missions most Lancaster's flew was twenty.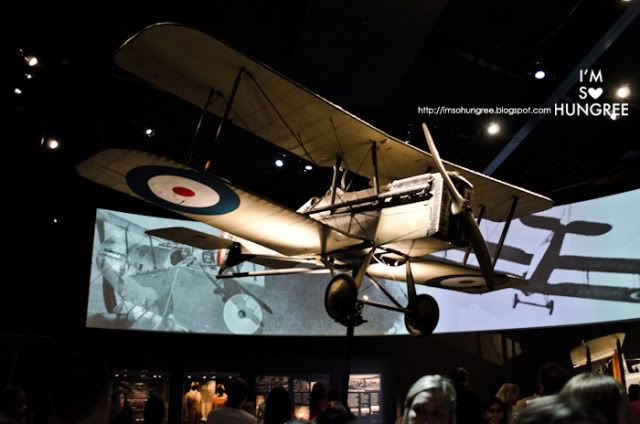 It was a fascinating evening, where we got to watch a light and sound presentation, directed by Peter Jackson, feast on canapes and desserts (of which the smoked lamb delighted and confused many…I honestly thought it was pork…), and have short tours on different areas of aviation history. The kids also looked like they were having a fabulous time dressing up in historical costumes! Kind of jealous over here? It was also lovely to mingle with the other humans from other tracks, and find out what they were going to be up to over the next few days. Was slightly (or maybe, possibly really) jealous of the 'behind the zoo' experience the family fun track was going to have!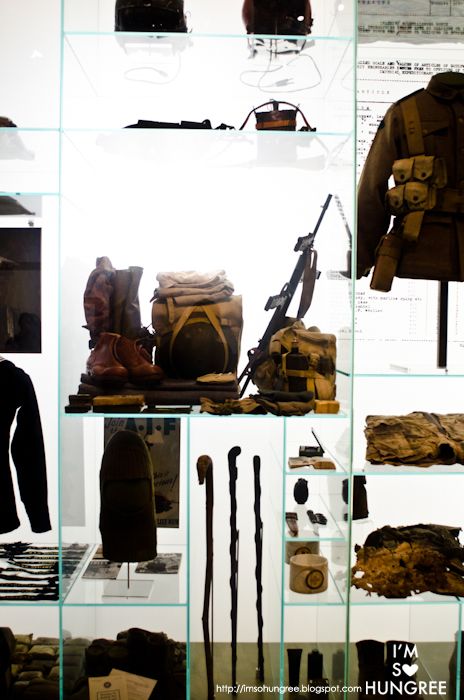 Whilst the catering might not be the usual part of most people's visits, the museum itself was quite interesting and we were only exploring one part of it, as there are also other permanent exhibits, as well as temporary and travelling ones, some even looking at war in more recent times, which I would have found interesting to see. We also only got 20 minute tours, which were much too brief, but during regular hours, there are free guided tours which go from 45 minutes to 90 minutes, depending on how much time you've got. I honestly wished I had paid more attention in history classes now…I really know far too little!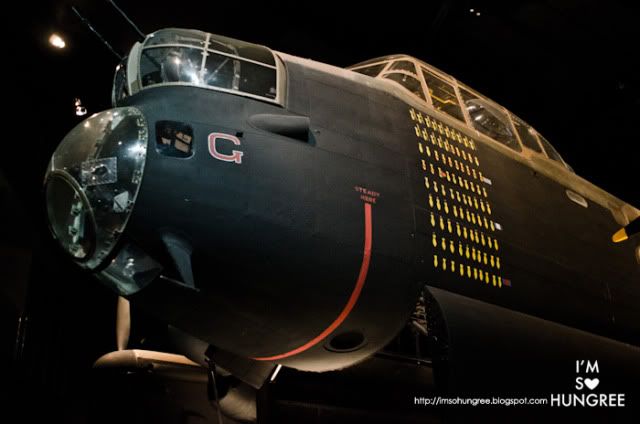 Love this shot of G for George...doesn't he look like he's smiling?!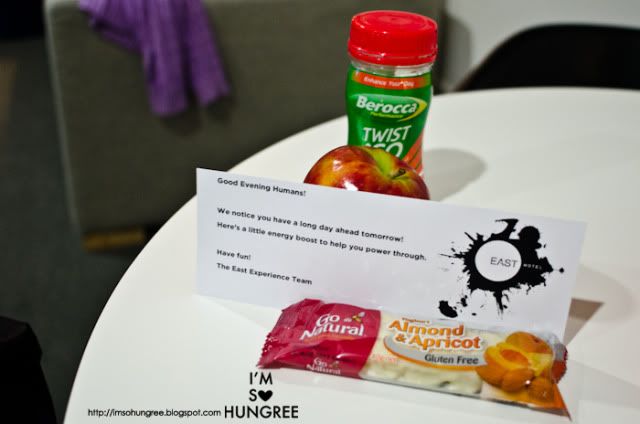 By 10pm we were shuffled back onto our buses (reluctantly) and sent back to EAST, where we found little gifts for the next morning…which I certainly appreciated considering I had a potential 4:30am wake up call the next morning…
Treloar Crescent, Campbell ACT 2612