My trip to Canberra was complimentary, with all expenses paid. I was invited to attend by Porter Novelli PR.
4:30am.
Ring. Ring.
It's 4:30am.
That's the time my hotel room phone rang, my wake up call. Why such an ungodly hour? You do have to feel a bit sorry for the hotel staff that actually have to be fully functioning and working at that hour, so as politely as I could, in my 'just-woke-up' croaky voice, I thanked them with a weak smile on my face.
I mean, how upset could I be, it was my confirmation that I was definitely going to go on a hot air balloon ride! (If the team at Balloon Aloft decided that the weather conditions weren't good enough, I would have instead slept in...)
After staggering around my room, squinting as I flicked the lights on to locate my clothes, and dancing around in an attempt to warm myself up, I made my way down to the rather deserted lobby. A van picked up the 4 of us and shuttled us over to the Hyatt Hotel, where we had to fill out safety forms and have a quick briefing (where we were informed we had to inform the pilot about any electrical lines we might run into and…stock horses..?!) by the pilot.
After which we scurried into the vans and drove out to our potential first take off flight.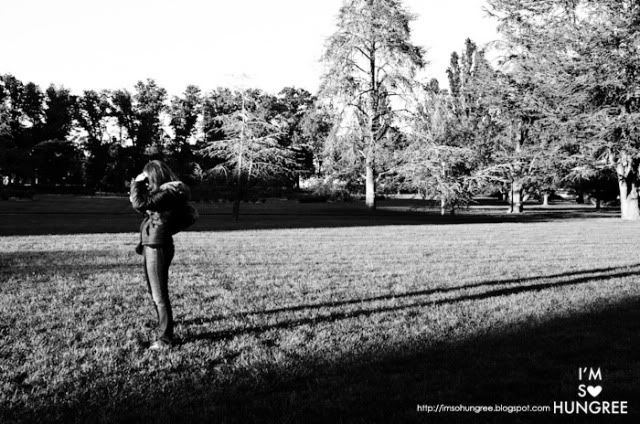 Hot air ballooning is not so straight forward it seems, as once we got to our first spot, our pilot released a helium balloon into the air to test the wind. Unsatisfied with how it was blowing, we got back into the vans and eventually ended up in a park area near Questacon where the crew from Balloon Aloft set about getting the balloon ready.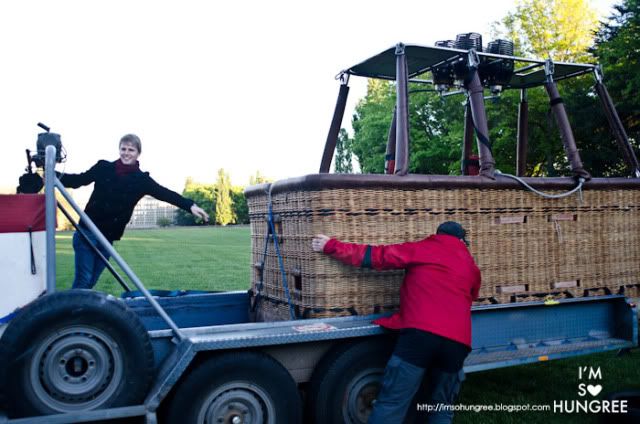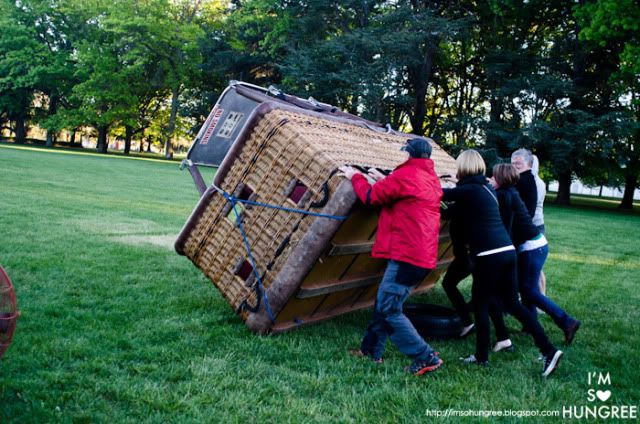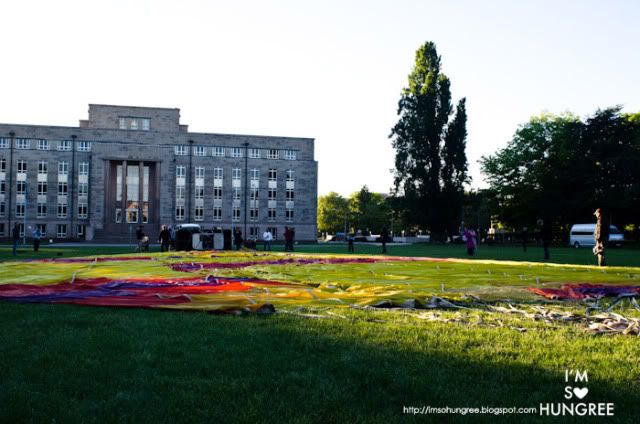 Tip the basket out, pull the balloon out on to the grass and lay it flat (which is not as easy as you think. The balloon is heavy!), set up incredibly high powered fans to start filling it up with air, before replacing that with the burners!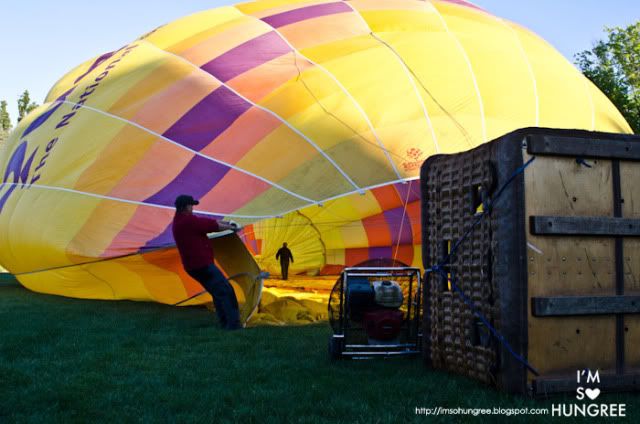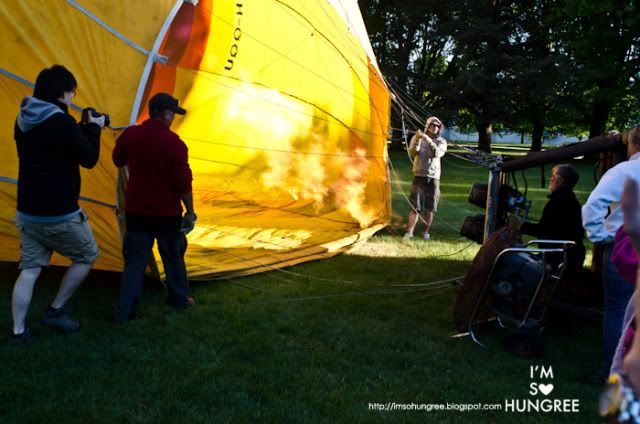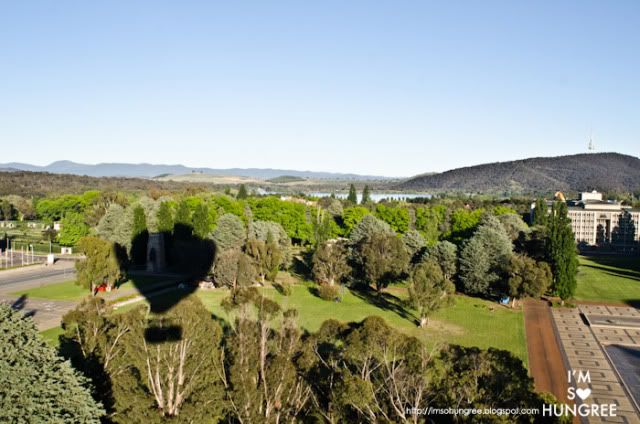 But with a couple of volunteers (I was too busy documenting the process), it wasn't long before the basket was set up right again and we were quickly told to all vault in. And then just like that, the ground started moving and we were up in the air.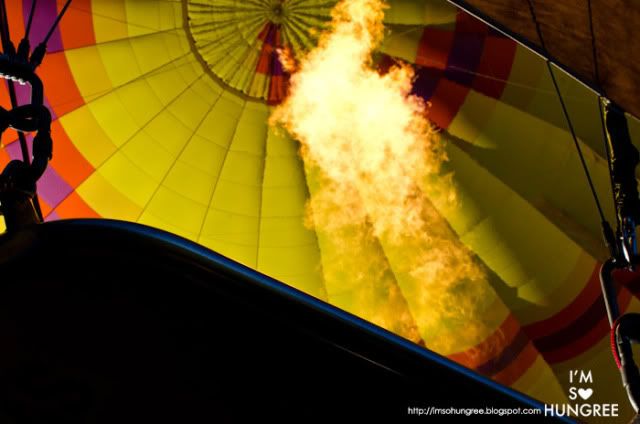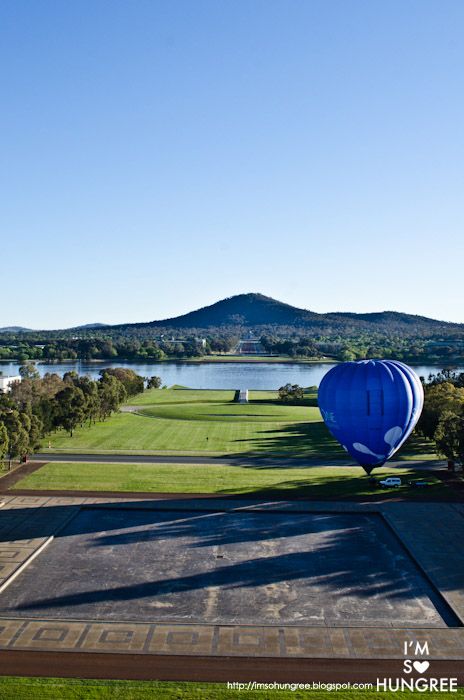 It takes a little bit to get adjusted to the burners randomly getting blasted (they're really loud!), but once you do and you stop jumping everytime they go off, you can really just begin to take in the view.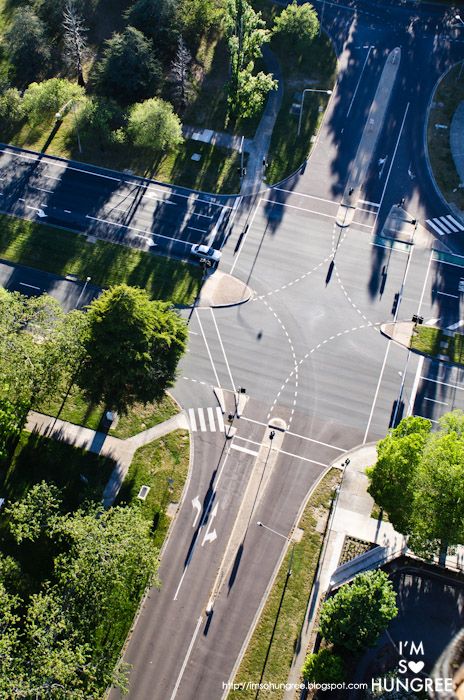 Canberra is just gorgeous from above, and we were so lucky to just have the most glorious day with endless blue skies and a spot of sunshine. It's so bizarre as you just keep climbing up and up without even realising until you look down and notice that everything looked a little bit smaller than just a bit ago. Since the hot air balloon is moving with the wind you don't feel any tension or pushing and so you're just left calmly drifting along.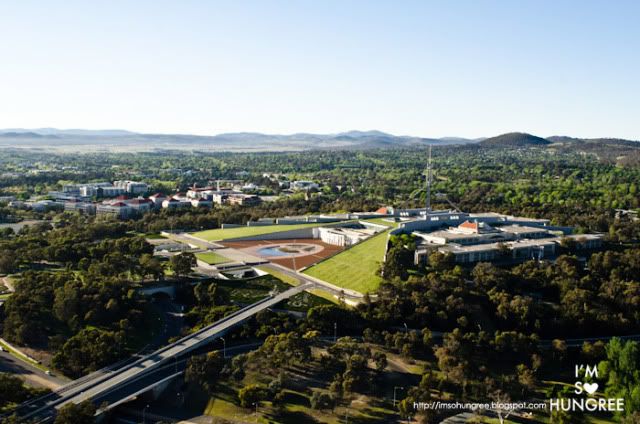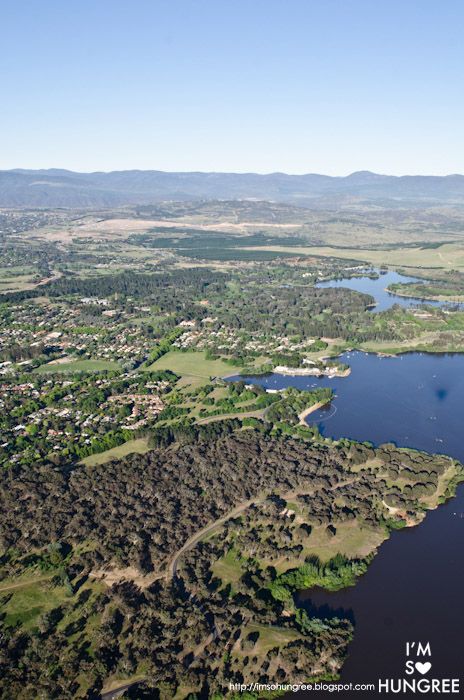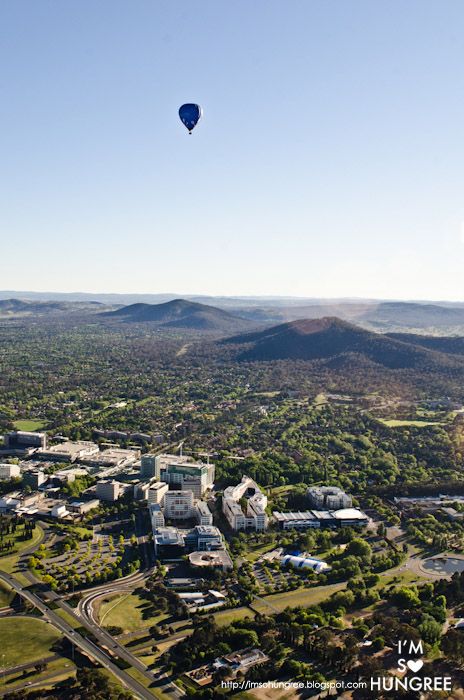 Although the serenity might be occasionally interrupted by tradies on the same radio channel making crude comments about the European jockeys (it happened to be Cox Plate Saturday), asking how high the balloons are, getting excited by the notion of potentially bungee jumping from one (it can be done) and lamenting that the wife wants one of them to go on a diet! It makes for some good comedic relief.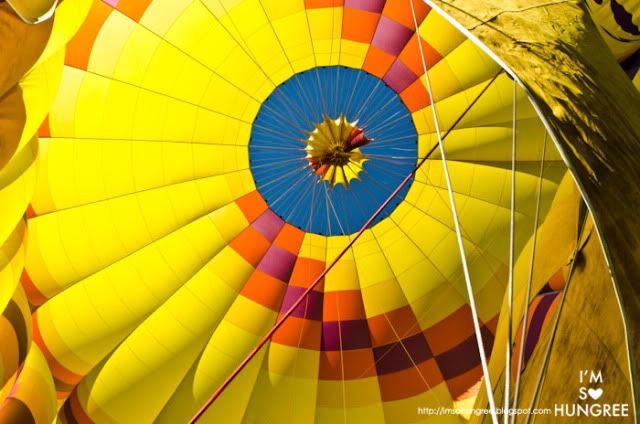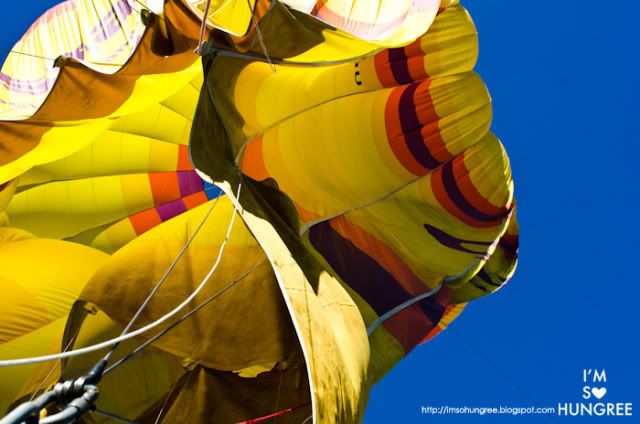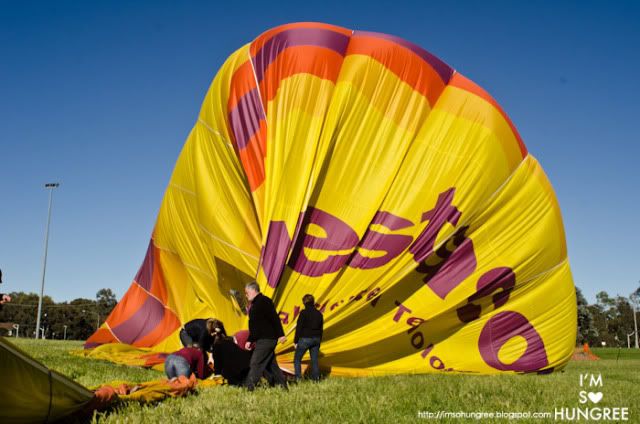 Before long, we had to land again, which went a bit smoother than I thought, and packed up the balloon, which again was quite amusing, as we had to go around punching it and squeezing it down, so that it looked like a trail of toothpaste coming out of the tube.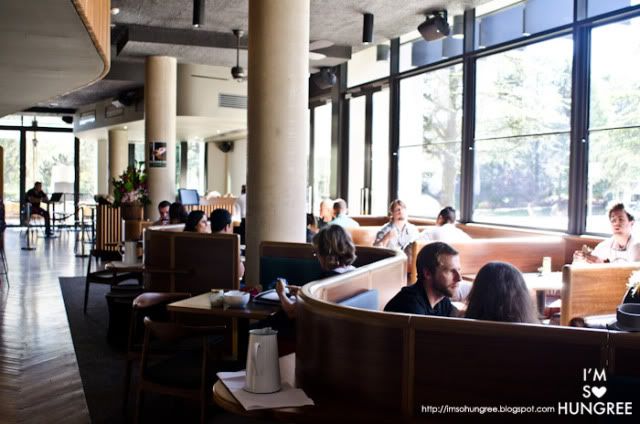 By the time we got back to the hotel it was about 9:30…we had been up 5 hours already, and were absolutely ravenous. So we hustled into Ox Eatery, the restaurant attached to EAST hotel for a continental breakfast. I loved the interior, soft curved wood lines and, always my favourite, great big windows to let in that glorious morning light.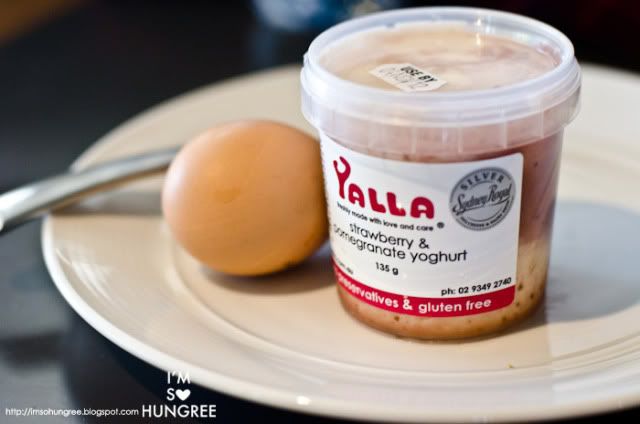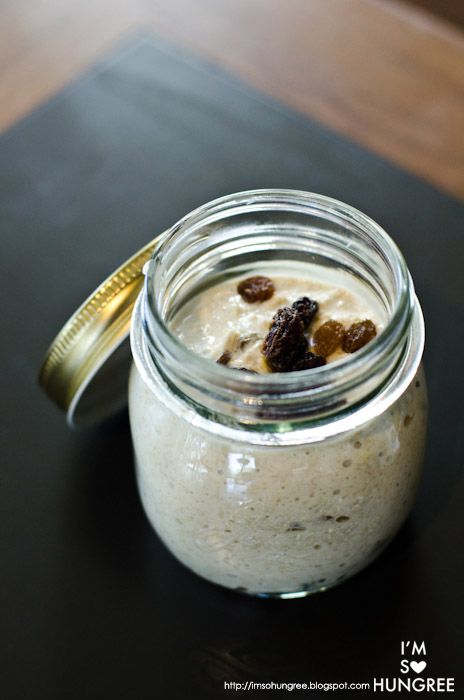 Dean (one of the other humans in the food and wine track) was very excited to see various flavours of Yalla yoghurt available, which lived up to all his hype and excitement. Seriously tasty stuff! We were also smitten with their very cute servings of bircher museli and I loved that their boiled eggs still had soft yolks!
The only disappointment we had was that everyone on our table complained that their coffees were a bit burnt, which is a shame. I understand that the little eatery was full and that we came in towards the end of service, but you gotta keep your coffee game up! Although I also heard reports that those who came down for breakfast early had good coffees…bit hit and miss maybe?
I was also a little sore to find out when we checked out the next day that the coffee and tea wasn't included with the breakfast, but was actually an additional charge. Now, I have no issue paying for my tea, or coffee (if I should ever be inclined), but as they say with bloggers, it's about transparency. I just needed to be told first before I was offered!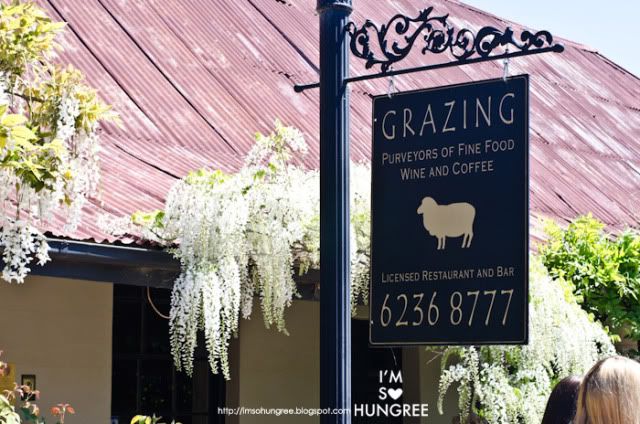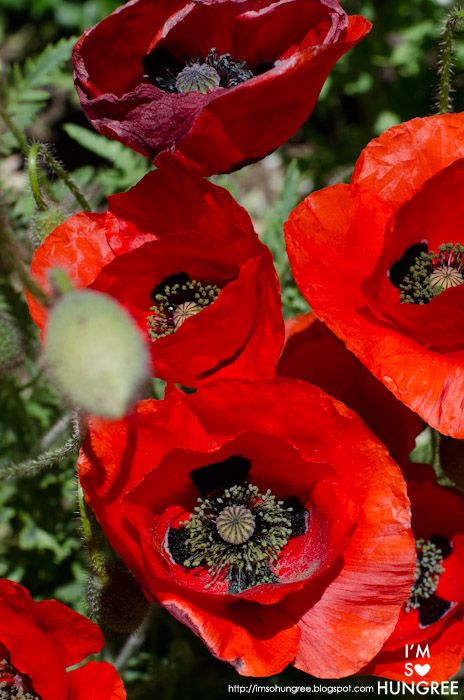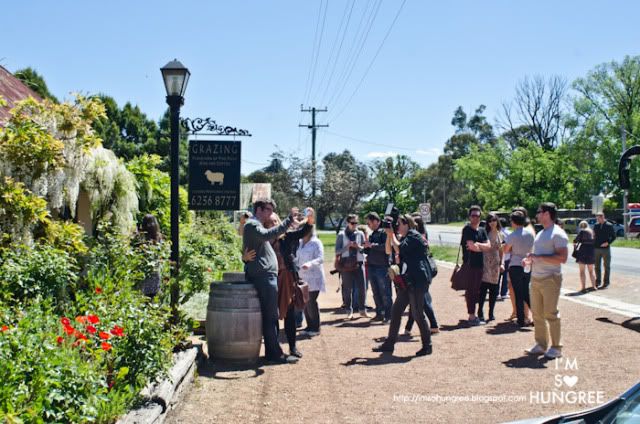 After second breakfast and a quick change (our schedule was so full!), it was back on the bus and off to Grazing Restaurant, which is also Capital Wines urban cellar, located out in Gundaroo, only about an hour out of Canberra.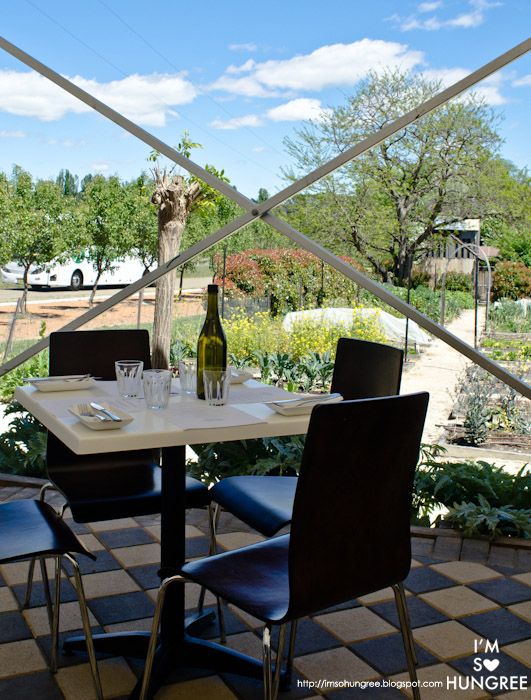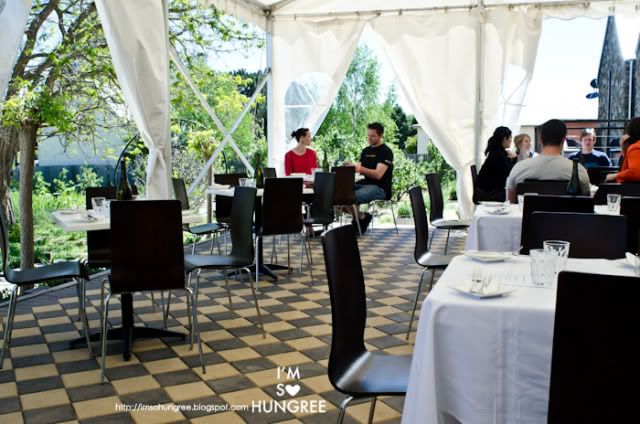 We were seated in an absolutely gorgeous setting on their patio, that looked out over their garden. Cleverly, they kept introductions brief and shortly after started bringing the food out.
Over the course of the 6 course degustation, we started to learn about the food and wine landscape in Canberra. I was surprised to learn that there were so many winemakers in Canberra, and that the climate was suitable for many varieties of wine (although it makes sense when you think about it), due to the generally cool and dry climate. Shiraz, pinot noir and riesling are the most typical wines from this district, which we got a lovely little sampling off this particular afternoon.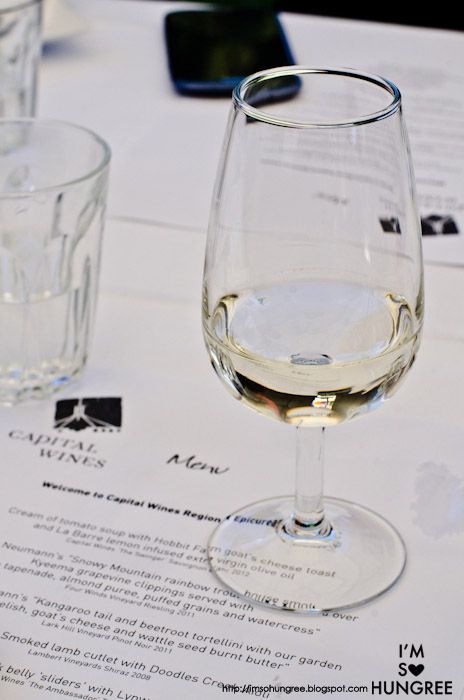 We started our education in Canberra wine with Capital Wines 'The Swinger' 2012 Sauvignon Blanc. Oh my. Canberra, good first impression. WIth a floral and bright nose, it was quite sweet but fresh as well and I believe a lot of the group took to it quite quickly.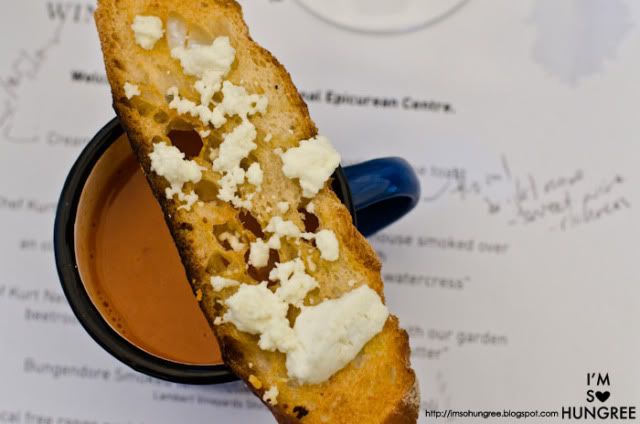 A cream of tomato soup with Hobbit Farm goat's cheese toast and La Berre lemon infused extra virgin olive oil. Ah, what a way to start, fresh and zesty, it woke up the palate and got us licking our lips for more.
Regrettably we didn't see much more cheese in the meal as Canberra's a bit too dry for dairy production, so there's not an abundance of local cheeses.
Second course was Chef Kurt Neumann's "Snowy Mountain rainbow trout house smoked over Kyeema grapevine clippings, with olive tapenade, almond puree, puffed grains and watercress". What a curious combination! Although the description is a bit of a mouthful, I loved how unpretentious the flavours were in this, the smoke worked so beautifully with the puffed rice and corn, one of my favourite snack foods. Maybe a tiny bit over garnished, but I'm nitpicking here.
With the rainbow trout, we had a glass of the Four Winds Vineyard 2011 Riesling, which I found to be surprisingly sweetly thick and even a bit syrupy, especially after the sauvignon blanc.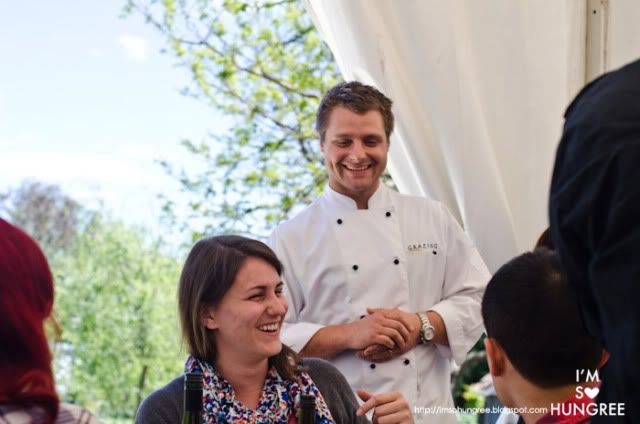 Chef Kurt Neumann popped out of the kitchen briefly to say hi to us, all smiles and passionate about the local produce and wines in the region.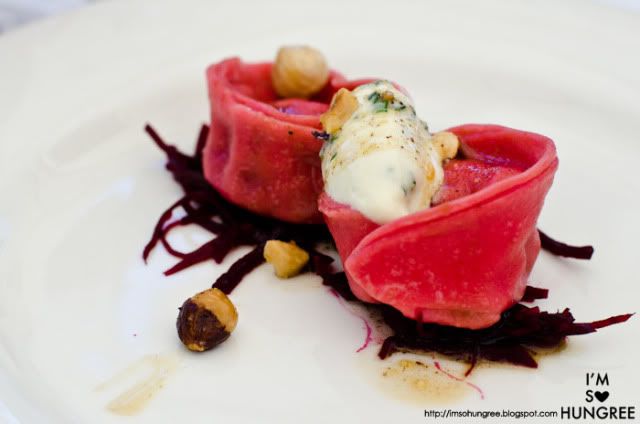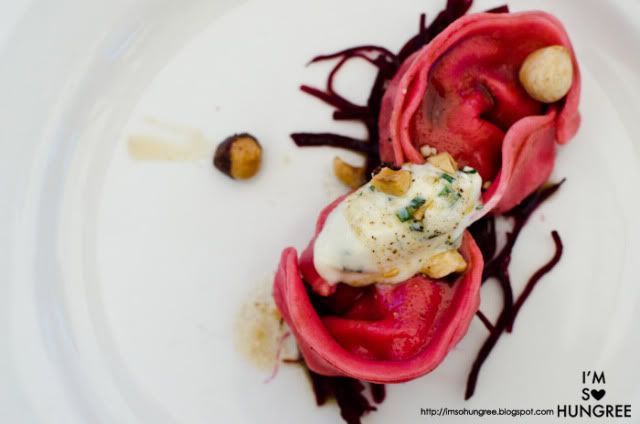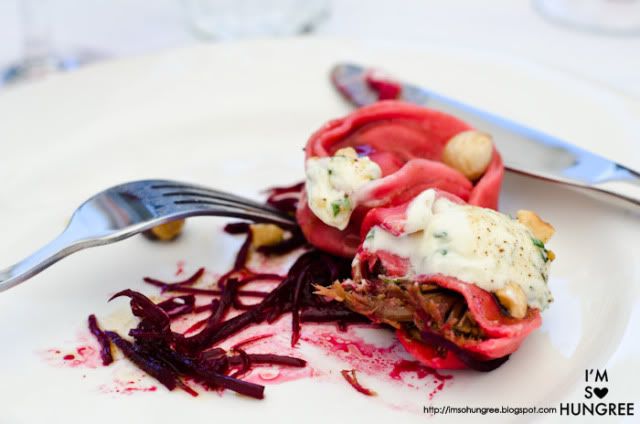 This next course won my heart over, Chef Kurt Neumann's "Kangaroo tail and beetroot tortellini with our garden beetroot relish, goat's cheese and wattle seed burt butter". Visually striking, the tortellini was a twist of vivid magenta, sitting on a little bundle of rich and deep coloured beetroot. And oh my, wasn't it just lush, not what I was expecting out of tail meat, it was rich and tender and just went beautifully with the sweet beetroot. The addition of hazelnuts also won us over, making the dish more earthy and providing some texture contrast. I think everyone on our table loved this dish!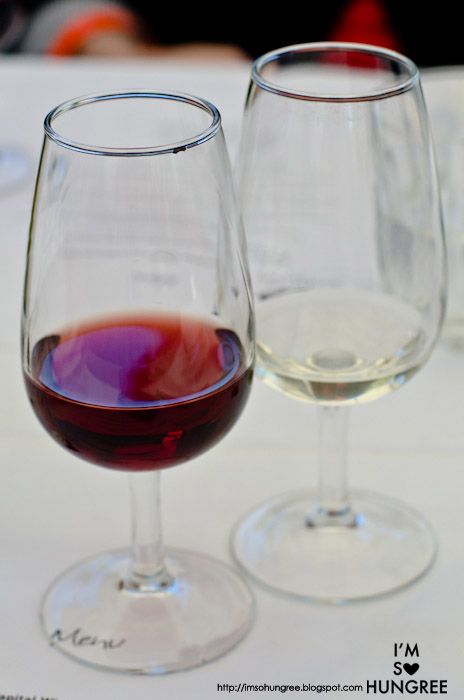 With the tortellini we drank the 2011 Pinot Noir from Lark Hill Winery, a winery that has been doing biodynamic and organic farming since 2003. My dad has taught me to be a little bit suspicious of Pinot Noir's, since he is himself a shiraz lover and tends to find that Pinot Noir's tend to be a bit lacklustre in flavour, although there have been some that have very much impressed him. However, I did really like Lark Hill's offering, with strawberries on the nose, it was a vibrant wine with soft tannins. Very much wanted to buy a bottle back for dad to see what he would think, but unfortunately Chris (I think), ran off before I could buy any off him!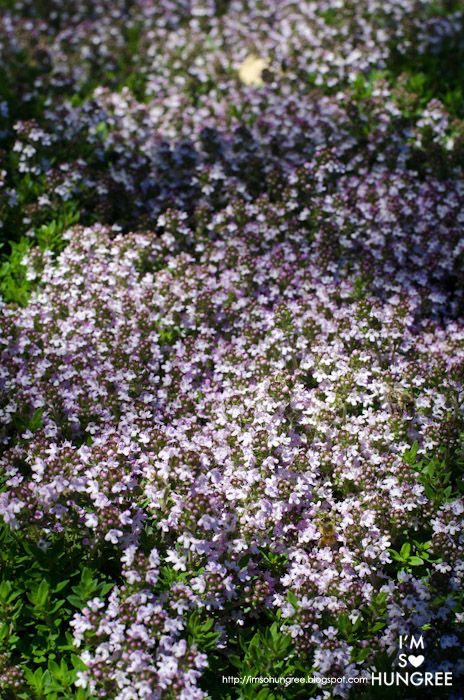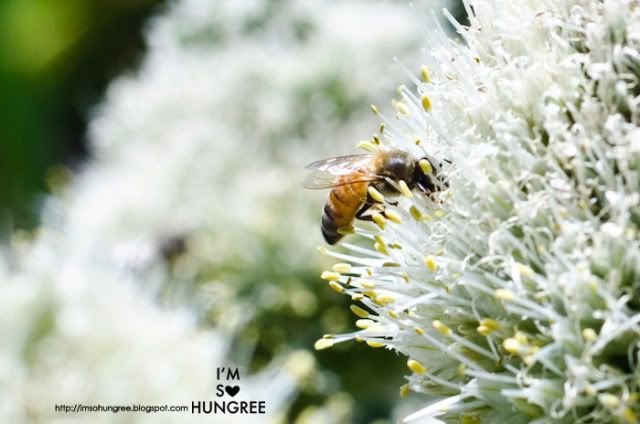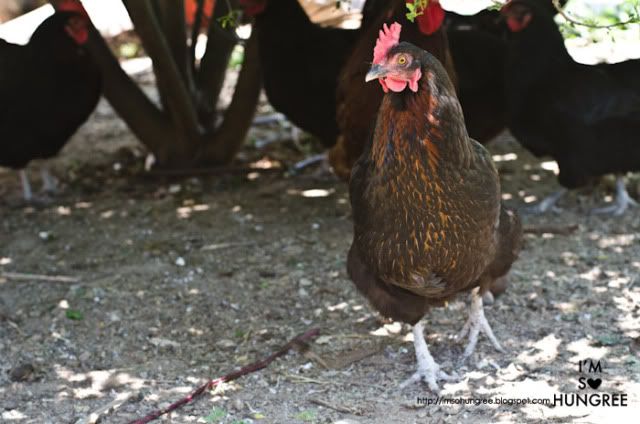 In between the kangaroo and course four, we took a quick wander around the garden, absorbing some sun rays, admiring the herbs and array of baby vegetables, trying to avoid getting stung by the nettle (the sign for that needs to be a bit clearer!) and also visiting the chickens and giant ducks out the back. The chickens were so handsome!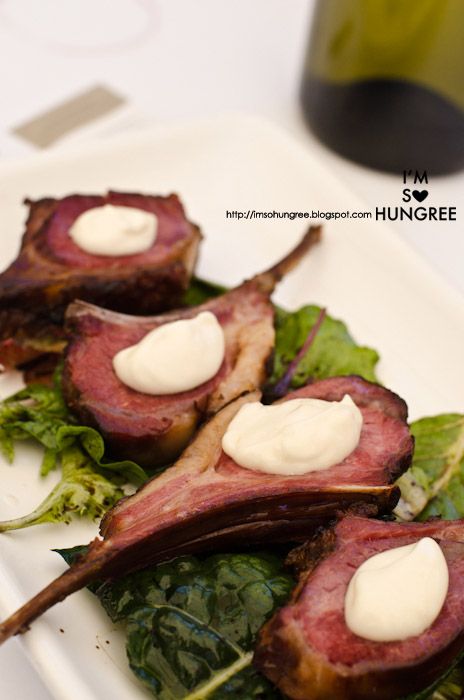 Course four, we're getting there. Bungendore smoked lamb cutlet with Doodles Creek Aioli. After being exposed to smoked lamb cutlets for the first time the night prior, we were quite excited to have them again. And oh my. Fatty, delicious, smokey, kind of like bacon instead of lamb, but oh so juicy still because of fatty goodness. I know smoking's not an easy process, but I do hope it becomes a trend, as smoked lamb is absolutely the bomb.
The lamb was paired with the 2008 Shiraz from the Lambert Vineyards, a deep and full bodied shiraz, apparently a very typical shiraz for the area.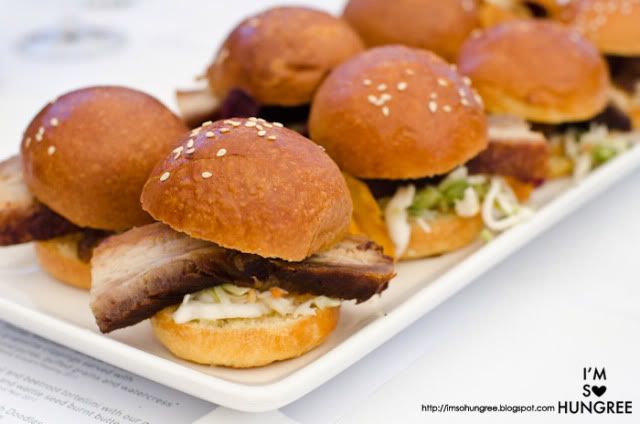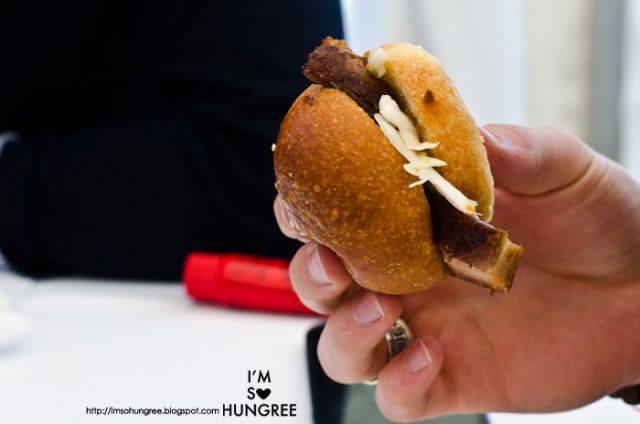 Dean was wriggling with excitement in his seat for this next course, the local free range pork belly 'sliders' with Lynwood onion marmalade. I mean. Really. Do I even have to say anything? Pork melted in the mouth, and I love sweet and spicy caramelised onions of any sort. I wouldn't minded if the bun was a bit softer, more like a brioche, but it did give the pork room to shine.
The pig was matched with Capital Wines 2011 'The Ambassador' Tempranillo which was probably the heaviest of the wines we had for the day, a dark and very rich wine. It was interesting to hear that in Canberra, Spanish grapes tend to do very well, due to the cool and dry climate.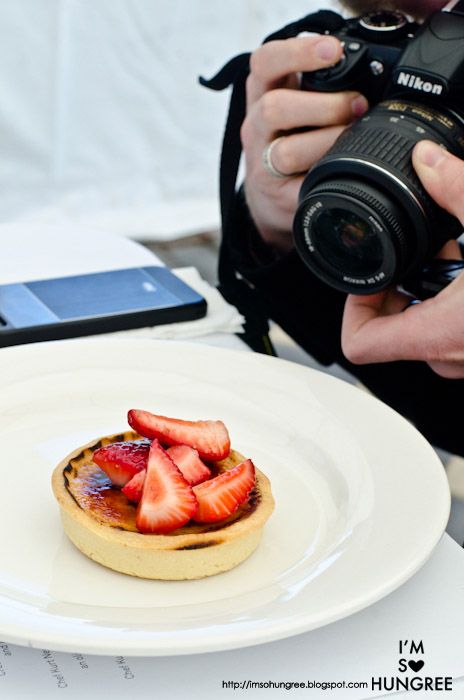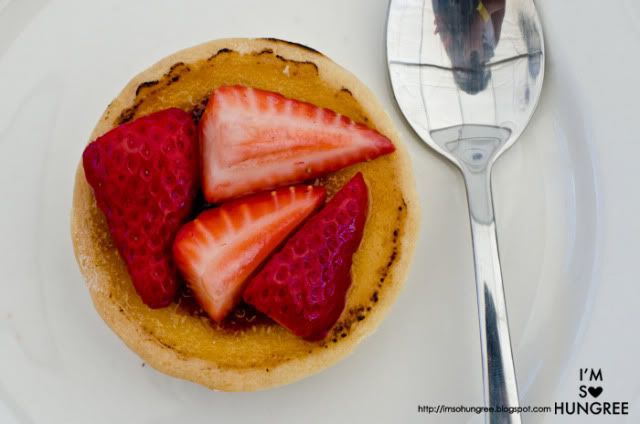 And since clearly hadn't had enough to eat already, dessert was a brulee tart with new season strawberries. Ooh la la, those strawberries sung! Slightly tart, but so sweet, they could have very easily just served the strawberries on their own and I would have been doing a happy little happy dance. The brulee tart was also lovely, but I found that the pastry was a bit firm, I was a tad worried it was going to fly across the room as I tried to split it with my spoon!
With dessert was Capital Wines 2011 'The Treasury' Late Picked Riesling, which smelt of honey and springtime, and was just a gorgeous little sticky. Not too rich and heavy as they can be, I quite liked the airiness this had to it. I quite liked it enough in fact to buy myself a bottle home later. Looking forward to a warm balmy day to crack that one open...
...and with that, I was ready to pass out. Seriously guys. I don't recommend hot air ballooning if you've got a packed out schedule that includes a lot of wine. Fortunately we did have a 40 minute ride to our next stop, the National Gallery of Australia, so I managed to get a little snooze in before we got there...