Disclaimer: I received media passes to get into the Taste of Melbourne, but bought all my crowns and food once in.
I was invited to check out the wines at The Tasting Table complimentary.
Everything else in this post was paid for as usual.
Here's just a couple of other places I went to in 2012 which I didn't get to share, which won't be getting their own posts. Trying not to kill my darlings here!
Funny story here. I got excited about visiting this cafe when I found out they did everything gluten free, and catered to a lot of other allergies as well. I had just been craving to go out for pancakes, and this looked like it would hit the spot.
So we rocked up to this cosy and warm den, happily decked out in all things red (appropriately) and I see a lady tending the floor who looks incredibly familiar.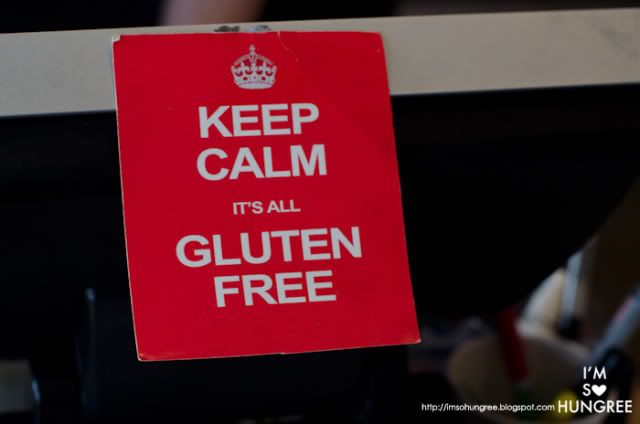 "Robyn? Did you used to go riding at Yarra Brae?"
"Yes…oh my gosh! Steph..? Ashley…?"
I had actually previously attended horse riding classes with the owner through high school and early days of uni! What a small world it is sometimes.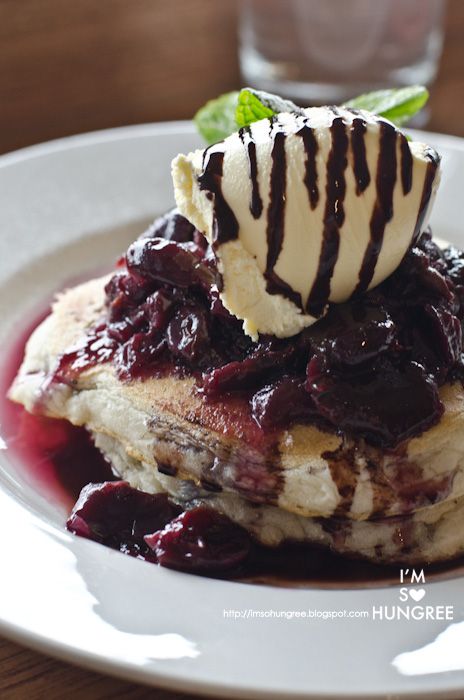 Whilst the pancakes I had were not the most amazing pancakes I've had in the world, they were entirely gluten free, so it's great that there's an option out there!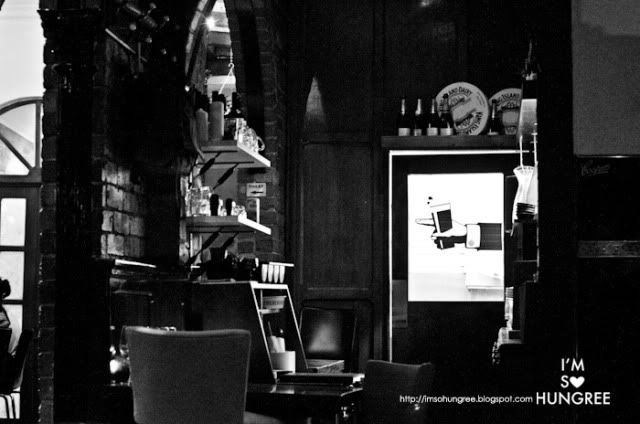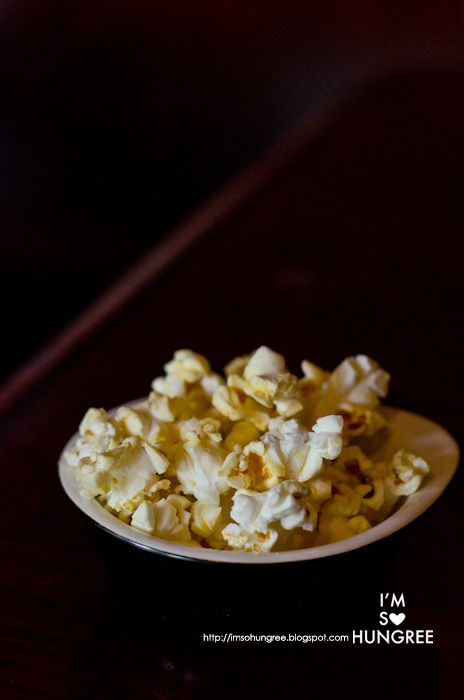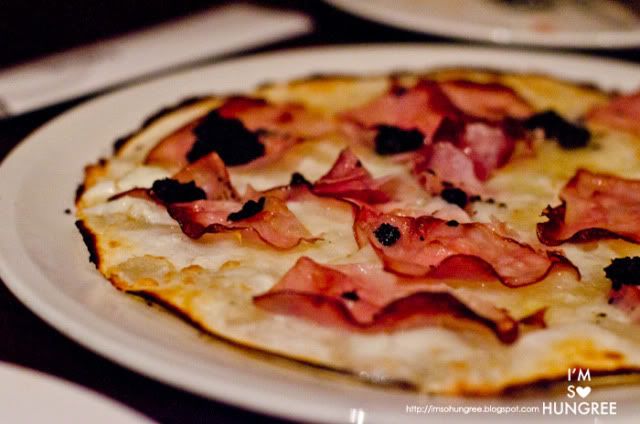 A pretty casual little drinking hole on Nicholson Street, with great wood-fired pizza and gluten free bases. Loved this pizza with buffalo milk mozzarella, ham off the bone and cream of truffles…mmm…and anywhere that gives popcorn as pre-meal nibbles instead of bread or nuts is totally cool with me!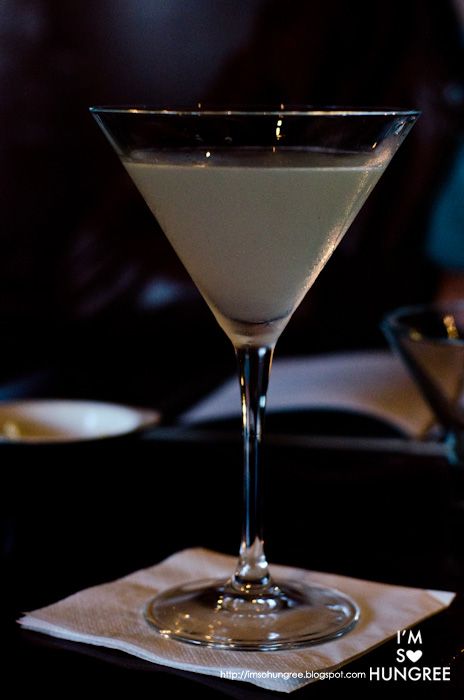 Nice little cocktails list as well, I got the Sam & Dave with West Winds Gin, limoncello and lemon juice. Simple, elegant, delicious.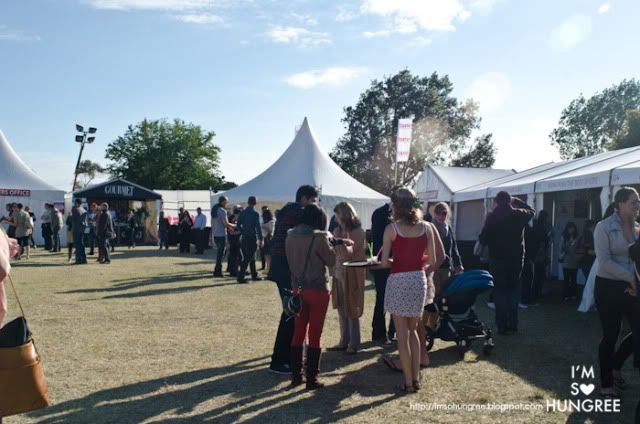 I hadn't liked the direction Taste of Melbourne had been going in the past couple of years, but was incredibly impressed when I visited last year. The open air concept in Albert Park was great, as the festival definitely needed more space than it was getting in the Exhibition Hall and it was also great to see some heavyweights come along to show off their goods.
My mum and I had a blast, and although in the past I have felt that the Taste of Melbourne wasn't very good value, this year, even with paying entry, if you chose your dishes well (choose proteins over too many vegetarian dishes!), I think you got some great stuff in there. Mum and I went a bit lamb crazy!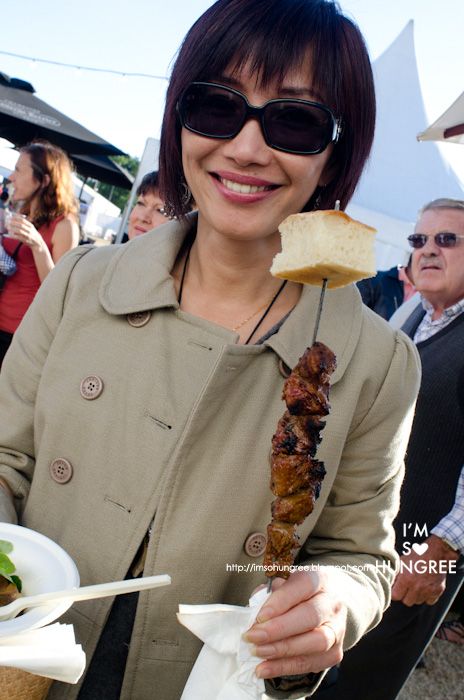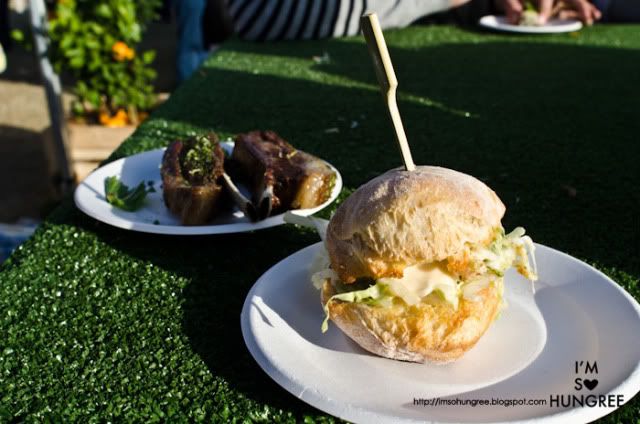 Some of my favourites were the Movida lamb skewer, which mum has been trying to faithfully replicate at home, the prawn burger from the Aylesbury, a surprising contender, and the Varlhorna chocolate tart from Albert Street, which came as a reminder that I need to pop by again!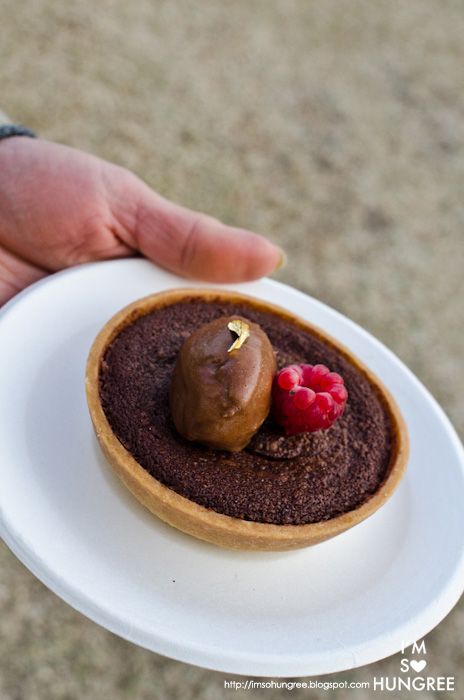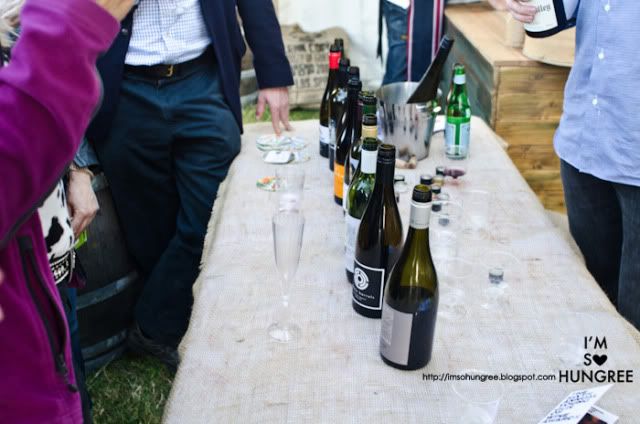 I also loved the wine tasting at the Young Guns stand and was incredibly bummed I would be away when the Young Guns Wine Award dinner was on…next year says I!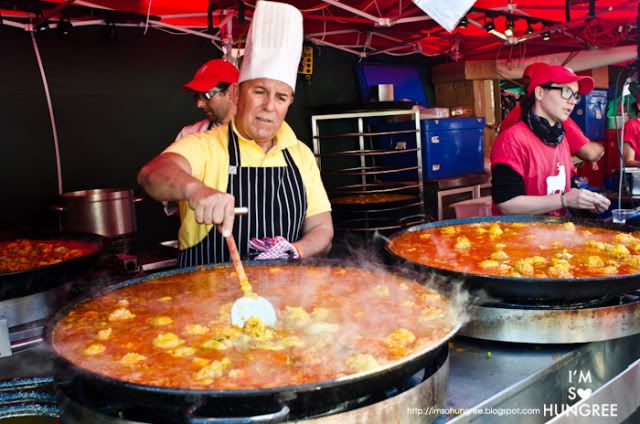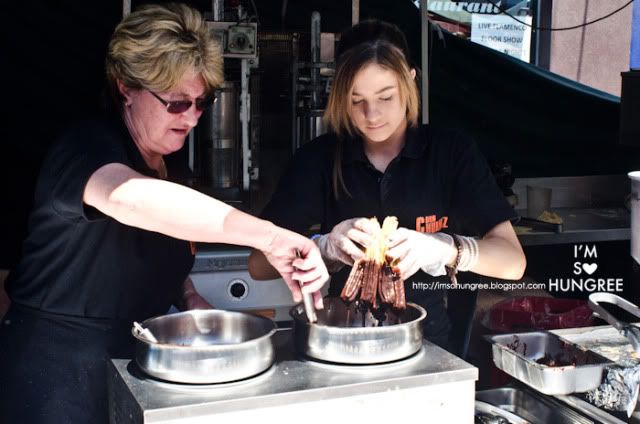 Brad and I kind of accidentally stumbled on it and stupidly had already had brunch, so couldn't get into the paellas and all other forms of grilled goodies. I did tuck into some caramel sweets that I can't remember the name of. Oh so naughty!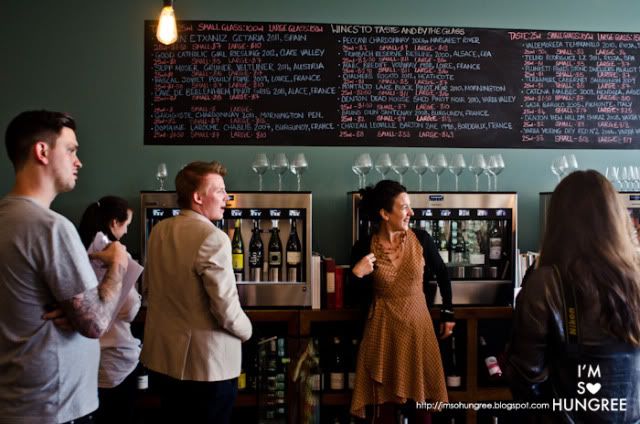 I was invited to check out this cute little wine shop and bar in Armadale in November. Owned by Jack Mullard, British man who moved to Melbourne, he's accumulated a lovely range of both local and international wines. But what's different here, is that you can actually taste a wide range of wines before buying a bottle through 'vending machines'!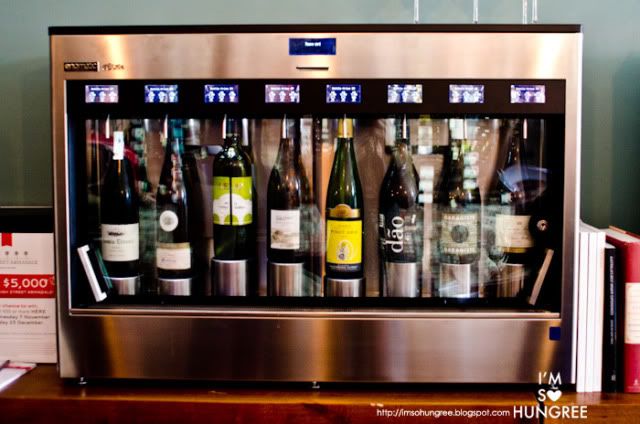 Essentially they have little wine vending machines, which keep the wine happy for longer than usual and also dispense small amounts to try. You can pay for a couple of sips, half a glass or a fuller glass, depending on what you're feeling like. If they decide to buy the bottle, you just have to pay the balance of the bottle!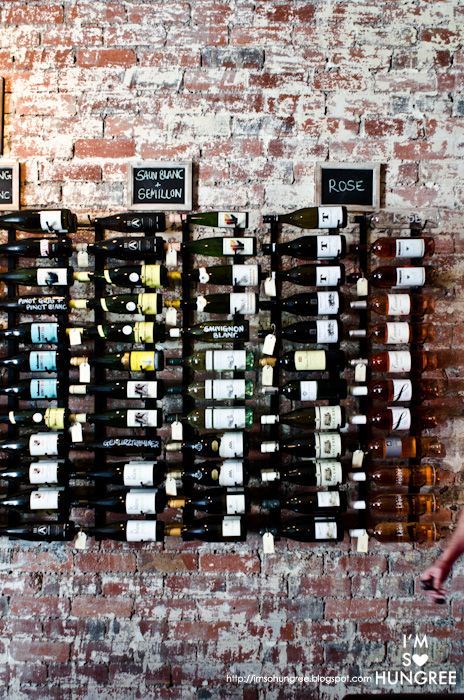 I enjoyed the place so much that I actually decided for my Dad's Christmas present, I would bring him here with mum and let them try, buy wine and nibble on a cheese platter or two, hasn't happened yet because we haven't found the time, but we're all looking forward to it!
Alice Nivens.
Shop 13 Port Phillip Arcade 228 Flinders St
Melbourne
,
VIC
3000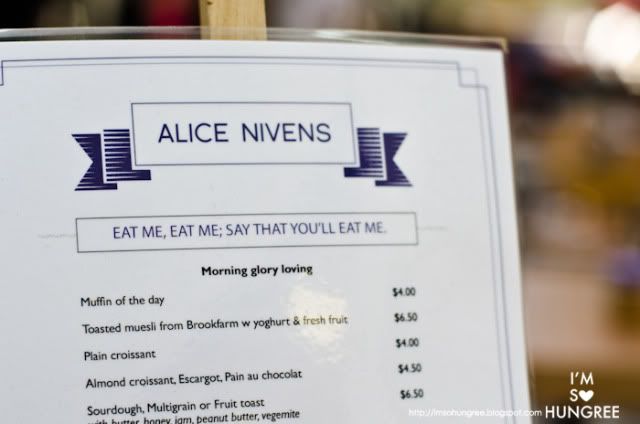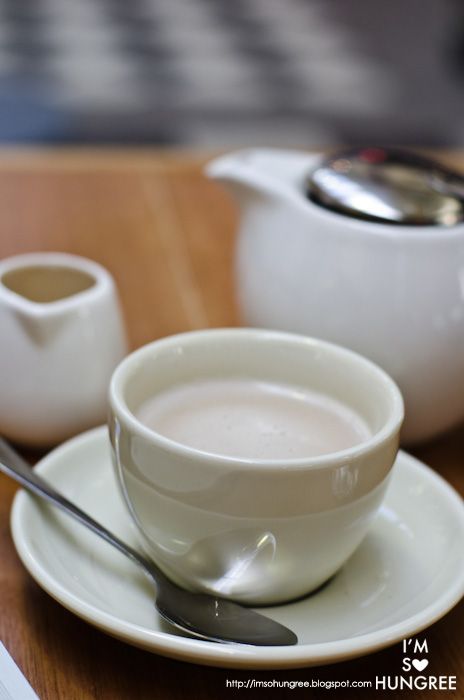 Popped in here for a lovely rich chai latte and a very tasty nibble on some white chocolate rocky road. Do I want to eat every single sweet in the cafe? Yes. Yes I do!
If nothing else, do pop by to check out the awesome mural (which I stupidly didn't take a picture of) and to say hi to the absolutely lovely and bubbly owner, Janet!