Malaysians. They're generally pretty well known for their love of food.
But then there are Malaysians that are from Penang who are a whole other breed of food fanatics. Whenever a Malaysian utters that they were originally from Penang, there is always a knowing nod, a special acknowledgement of this.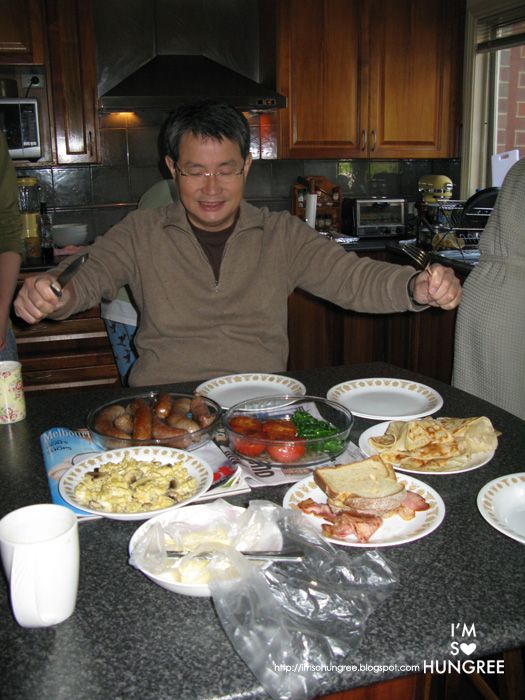 How do I know this? My dad's from Penang, born and raised. This means he almost never goes out for Malaysian food in Melbourne, instead concocting experiments at home to try and perfect, as much as he can, the flavours, textures and spices he knows so well. When he is home I can get char kuay teow, laksa, prawn mee and even home made roti chanai…as long as it has noodles or curry in it…he can probably make it! Yeah, my life's pretty good. Be jealous, it's okay.
One morning before my trip to Asia with Brad back in May sometime last year, my dad called me down to talk about something. I thought he wanted to talk work. Instead, he had a google map printout of where my hotel was and proceeded to list and mark down the best place for char kuay teow, cendol, soup noodles, nasi lemak, ice cacang….even though he hasn't lived in Penang for more than 20 years, just by a map he knows where everything is. Food crazy or what?
Therefore, whilst Penang has some interesting history, no one should ever go just for sight seeing. It is compulsory to feed your mind and stomach with the food which is such a huge part of the culture, or you'll just be missing out on the soul of this 'Pearl of the Orient', where 'hawker' street food stalls are actually landmarks, even if they don't really have a name!
I wish I knew where to start! In 2012 I made two visits to Penang, one with Brad and a second time I went for a networking event and then joined my parents for a night before we drove through to Ipoh and the Cameron Highlands. So I'll try to give you a guys a rough idea of how I got in, where I stayed both times and then get into all the good stuff. Deal?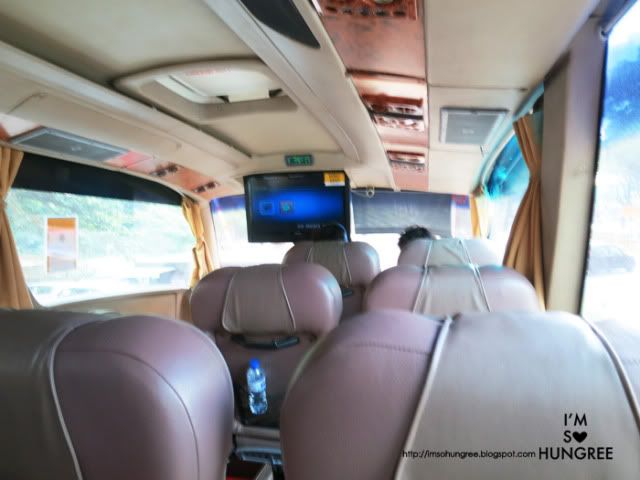 Brad and I bussed from KL to Penang on Aeroline, a rather comfortable 5 hour ride, with an included snack and hot drink! Movie too! Very much appreciated checking out Zoe Saldana's svelte form while watching Columbiana. Girl crush. Ahem.
I much prefer bussing to Penang from KL rather than flying, as by the time you make the trek out from KL city to KL airport (like a hour and half drive), the time it takes to get to Penang is about the same!
Brad and I stayed in Tune Hotels, which if I'm not mistaken actually belongs to Air Asia, so like the airline, Tune is a neat little budget hotel. It was kind of stupidly cheap, I think we paid about $40 for 3 nights. Sure the room was absolutely tiny, and you had to pay for use of air con, but it was clean, conveniently located and suited our needs pretty well. It's not like we spent a lot of time in the hotel after all!
The second time I was in Penang, I stayed at the Penaga Hotel first, a glorious heritage boutique hotel. I absolutely love the building, restored to all it's glory, it has that colonial but still distinctly Asian feel to it. Great location as well, right in the heart of Georgetown, the UNESCO World Heritage Site.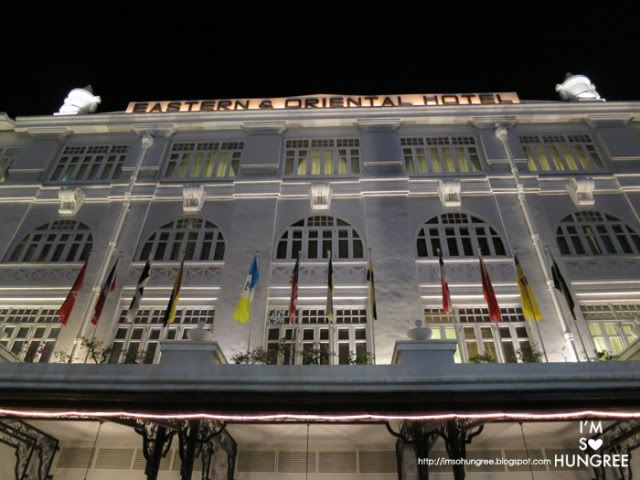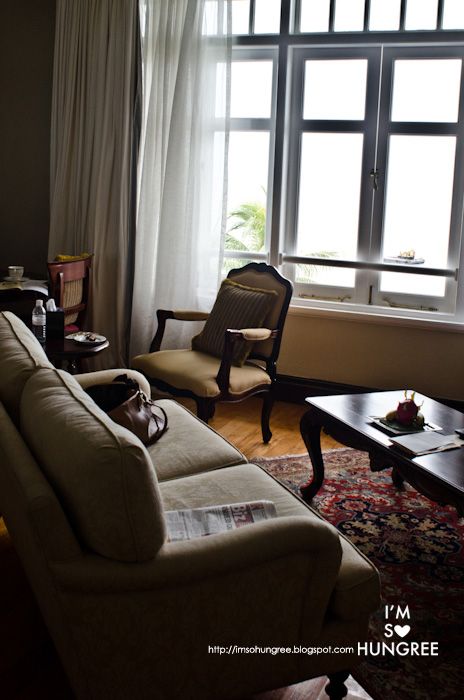 After two nights there, I shuffled out and spent one night at the iconic Eastern and Oriental Hotel (E&O Hotel). It's hard to miss this statuesque white building, which has been around for over a century now. My parents were randomly upgraded from a regular suite, to the Penaga suite, which was simply sumptuous. Elegant old school glamour, now updated with wifi of course. I loved the little touches like the brass looking light switches and the bathtub with lion claw feet.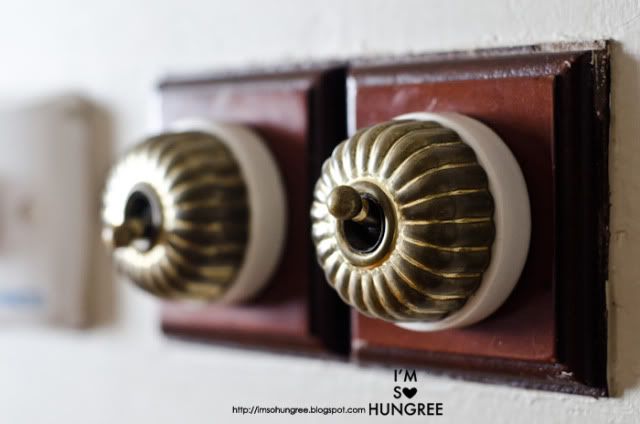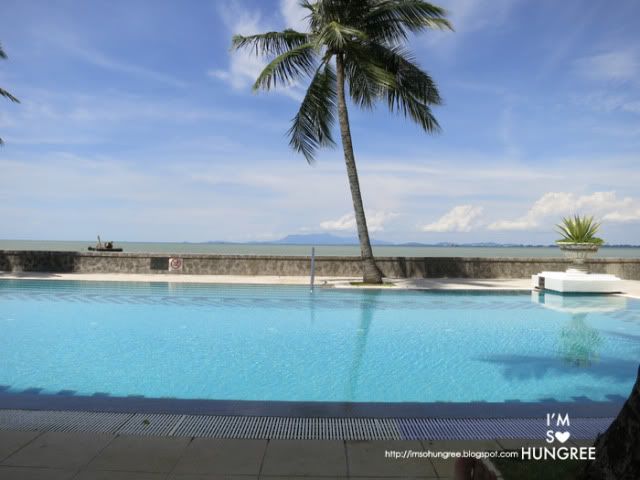 And with pool views like this, what more could you really ask for?
Now food. What do you eat? Everything!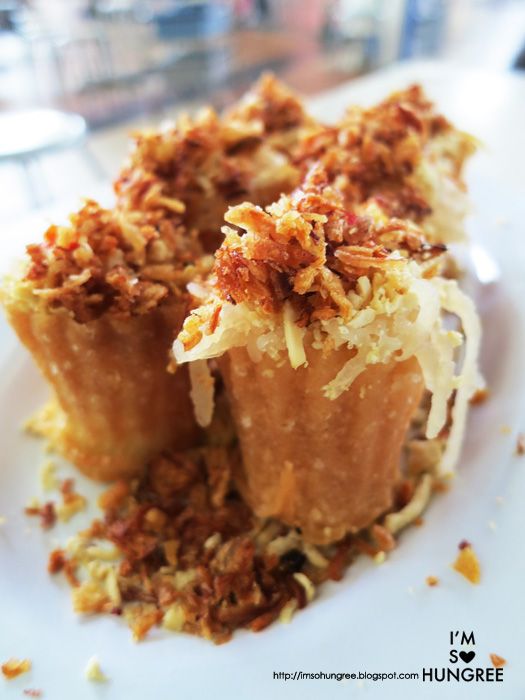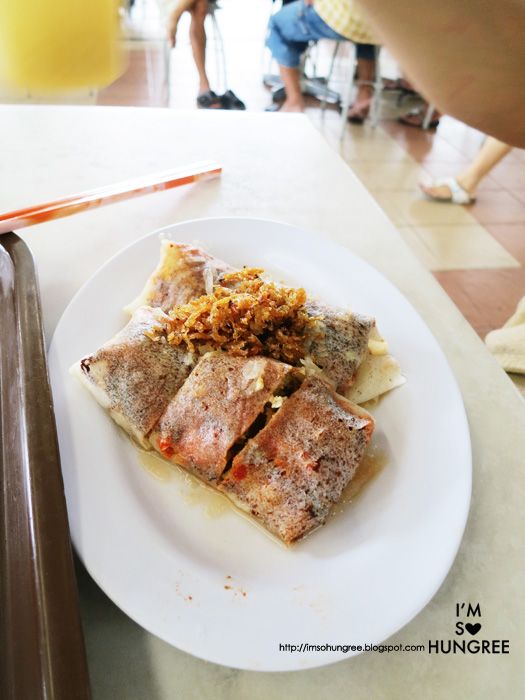 Right next to Tune Hotel, Brad and I found the New World Park hawker centre, which was clean, shaded and spacious. Here I made Brad try otak otak, essentially a spicy fish mousse wrapped in banana leaves, pie tee and poh piah. I love poh piah, a soft, super thin crepe is wrapped around a variety of fillings including grated turnip, bean sprouts, lettuce leaves…it all depends what the person put in it! Making the skin itself is quite an art form as it is so thin, my mum has tried doing it at home and it hasn't quite worked out….yet…I still have fingers crossed I'll get it in Melbourne one of these days!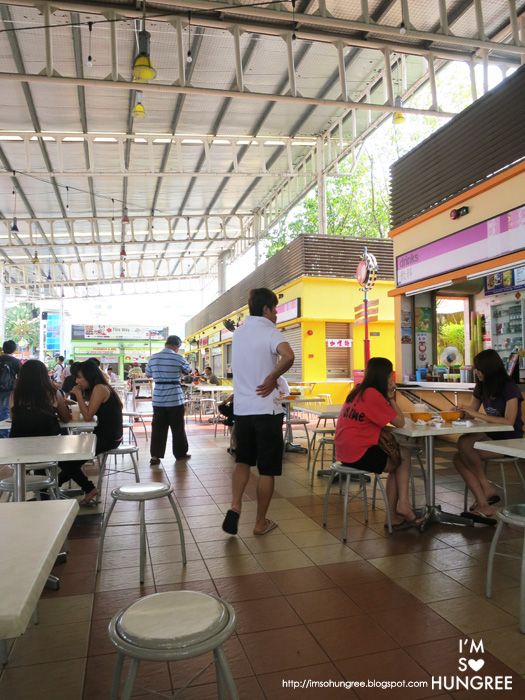 Hawker centre's are fun little places though, you order your food at the different stalls, then take a seat. If you see someone give you a thumbs up and indicate towards their mouth, they're the drink sellers. Get your tek tarik or kopi from them!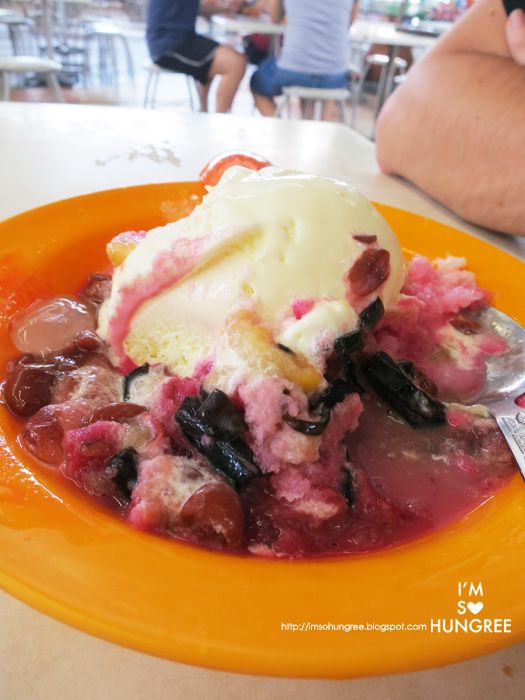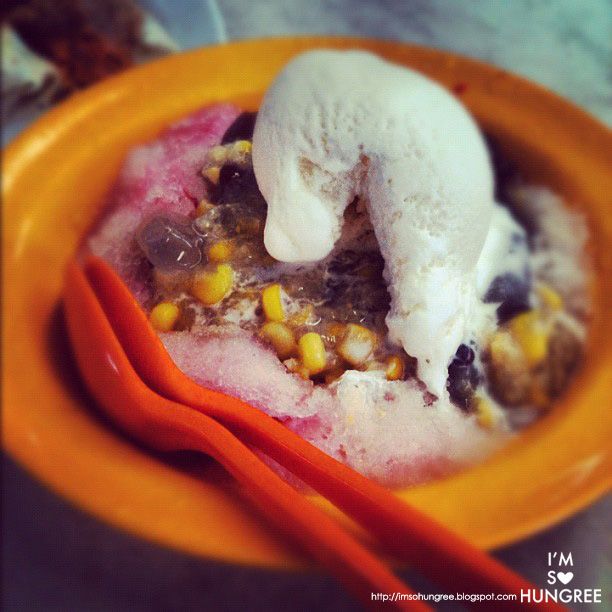 The most important feed at New World though, is the ice cacang. Ye gads, I hear you say, what is this nuclear pink monstrosity? A very popular dessert in Malaysia, it's shaved ice with a variety of toppings. Most commonly it's topped with red beans, sweet corn, grass jelly, agar agar, rose syrup and coconut milk. Sometimes you'll get peanuts and other variety of things. I absolutely love what they put in the one at New World, and with the dollop of ice-cream at the top, it really hits the spot as it is so cooling, refreshing and sweet but with a touch of savoury. The sweet corn threw Brad off a bit (he's all: corn doesn't belong in desserts!), but I absolutely love it and made a special trip on my second visit just to have it!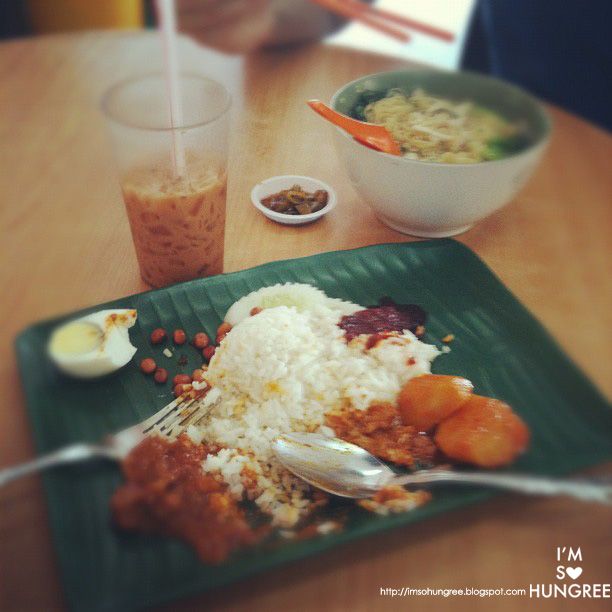 A traditional breakfast in Malaysia is Nasi Lemak, translated essentially means 'fat rice' (Nasi = rice, Lemak = fat), assumedly due to the coconut milk and pandan that the rice is cooked in. Nasi Lemak is delicious as the rice is always so aromatic and fluffy, when done well anyway. At it's most traditional, Nasi Lemak is wrapped in banana leaves and served with cucumber, ikan bilies (fried crispy anchovies), roasted peanuts, egg and sambal. But you can of course get more filling variations with all forms of curry, fried chicken, vegetables…you name it. Breakfast we had at a little hawker stand, somewhere along Jalan Penang (Jalan is road in Malaysian), where my dad recommended the wonton noodles as well which were wholesome and homely, with lovely slippery noodles.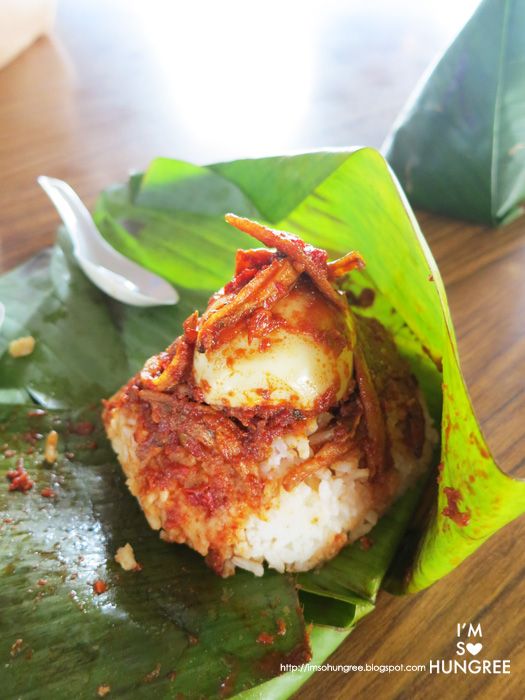 We also had these adorably wrapped Nasi Lemak later in the day at Sri Weld Food Court on Lebuh Pantai. They had different varieties, chicken, squid...Even though it was 2pm, so they were already cold, at around 1.50 RM to 3 RM (depending on the filling), they were still so delicious. The coconut in the rice aromatic, the sambal spicy but flavoursome. I will have to try these hot next time!
It would be a sin to leave Penang without indulging in some Char Kuay Teow (or CKT for short). Flat rice noodles, fried in a super hot wok with soy, chilli, sambal, prawns, beansprouts, chives and cockles, you'd be surprised, but it can be so easy to get these fried noodles wrong. It needs to have wok breath, a sense of char to it, it can't be too wet and soggy, but you don't want it bone dry either. For me, it's all about the cockles, which are thrown in just at the end, to have a super light sear. They are eaten slightly raw, giving a metallic and salty flavour of the ocean to the CKT. Perfection. Malaysians who love their food are super picky about their CKT and places that do it well are definitely pretty renown.
One of my dad's favourite places for CKT is down Jalan Macalister, which isn't a long street, but somewhere down that way there's a man who wears ski googles while making is CKT. He's cocky, he won't let you make any changes to the CKT, and at peak hour there's a 30 minute wait, but it is worth it.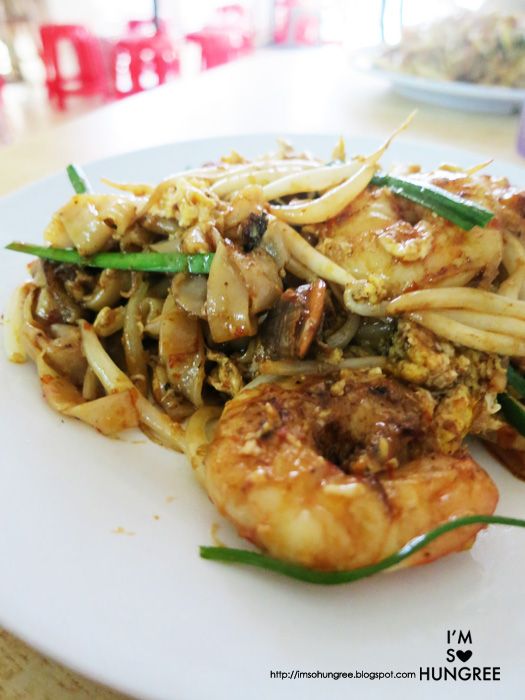 But as it was pouring rain and we didn't want to be stuck out look for the place, Brad and I instead snuck into Kafe Heng Huat, which is on the way to Jalan Macalister, but a little bit closer to Tune Hotel. The CKT isn't cheap these days, I believe it was 18 RM for two, a whole $6! Expensive by Malaysian standards! Brad and I got into the restaurant a bit before lunch, and whilst we were eating our delicious, piping hot CKT, with lovely 'wok breath' and juicy plump prawns, the place started to fill out, even though the rain was acting a bit torrential!
I haven't tried it myself, but the 'Sister's CKT' is also quite well known, my Dad has been and has approved of it. So check it out if you can!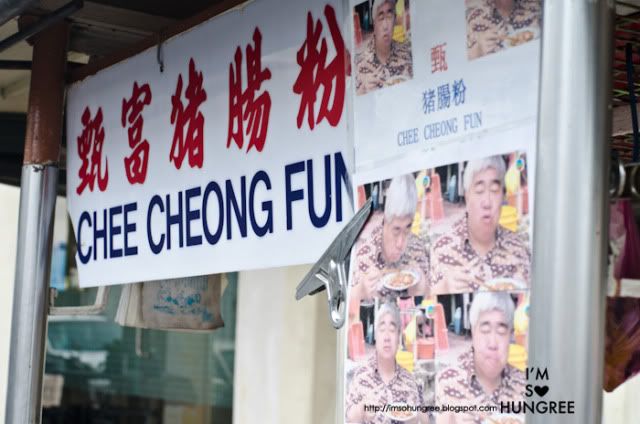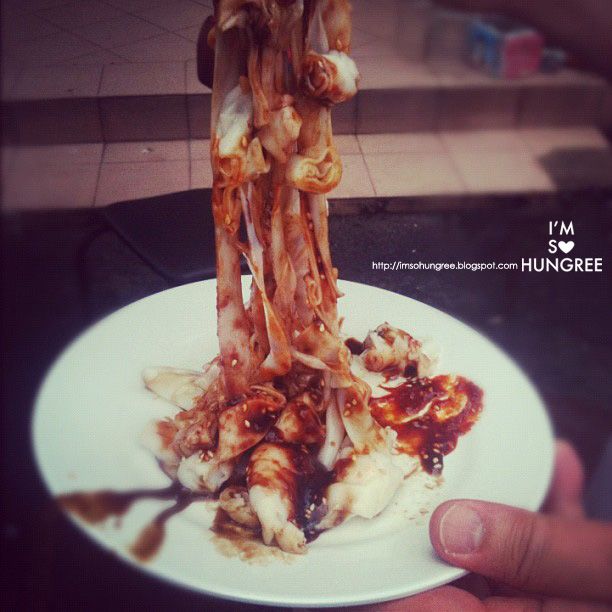 While still on the topic of noodles, one of my favourite Malaysian dishes is chee cheong fun and I recently had one of the most tasty renditions of it at a moving stall on my trip to Penang with my parents. Essentially chopped rice noodle roll, served with a dark and thick sweet sauce and shrimp paste, with a sprinkling of sesame seeds. I don't know why I love this so much, it's something about the texture of the rice noodles, and the fact that it's sweet, but savoury as well. I also love a curry chee cheong fun, which is just with curry gravy instead of the typical thick sauces.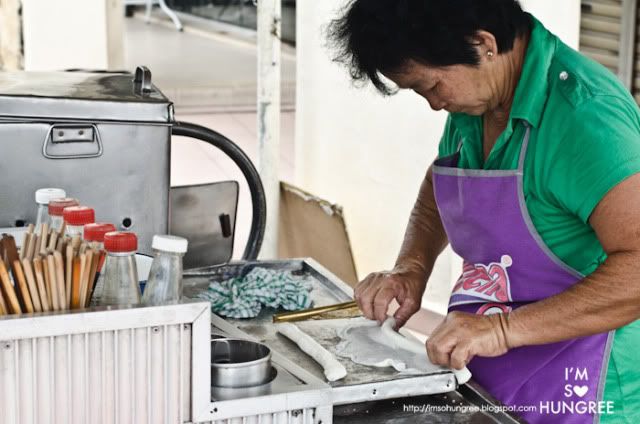 The way it should be done, but is not always to save time, is to have the rice noodle rolled out and drizzled with oil (I'm not entirely sure what sort), which gives a nice slippery texture to the noodle, and then rolled back up before the sauces are put on top. Having quality noodles is also important, these were so enjoyable because the rice noodle was quite thin and translucent.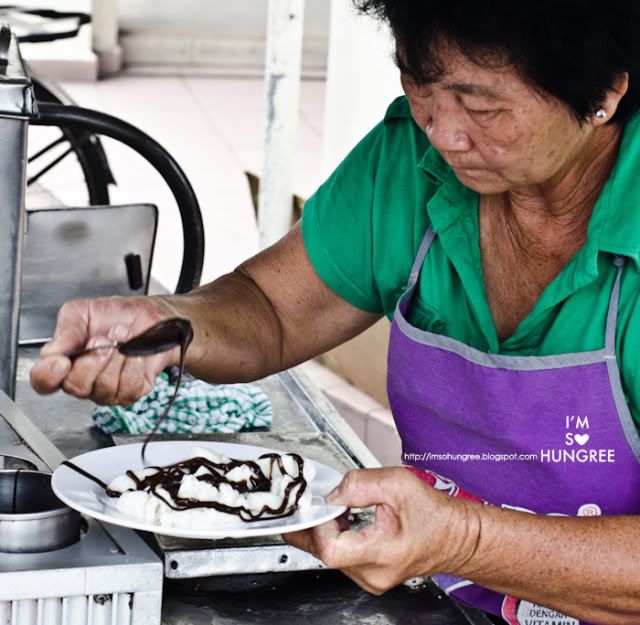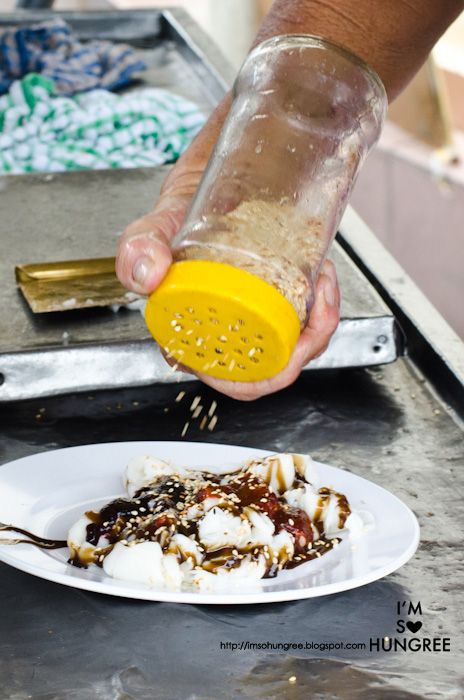 Apparently this lady in particular takes the traditional dark sauce and customises it herself, making it their own secret homemade sauce. Darn it, want to know why it's so good!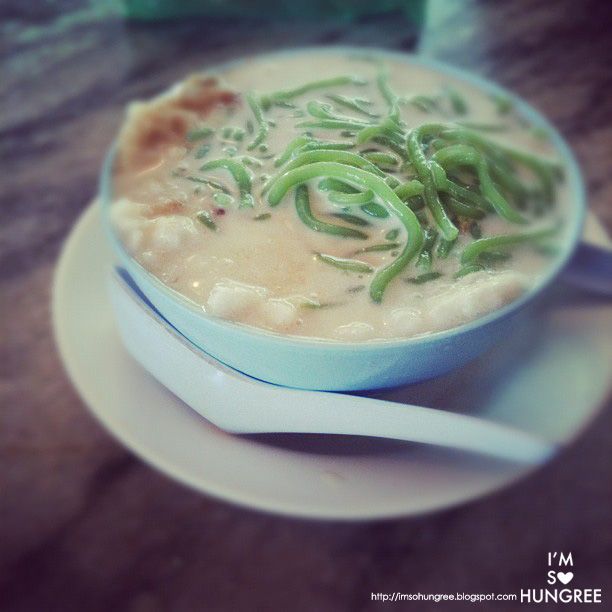 Cendol is one of my favourite Malaysian desserts, it took a while for ice cacang to grow me, but cendol I took to like a fish to water. Shaved ice, pandan noodles, coconut milk, palm sugar and red beans is how it's traditionally served. Of course there are modern variations, but when the original is so good, why change it too much?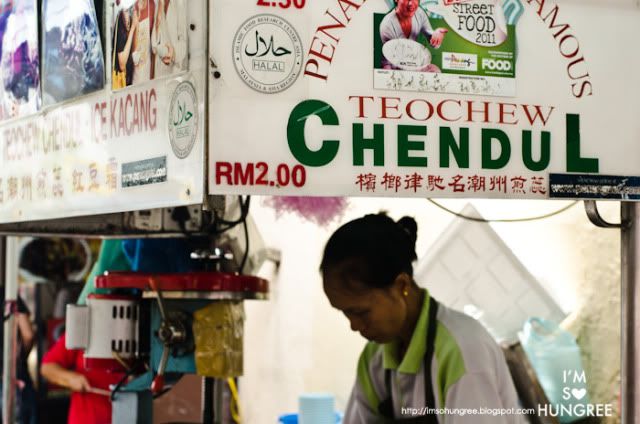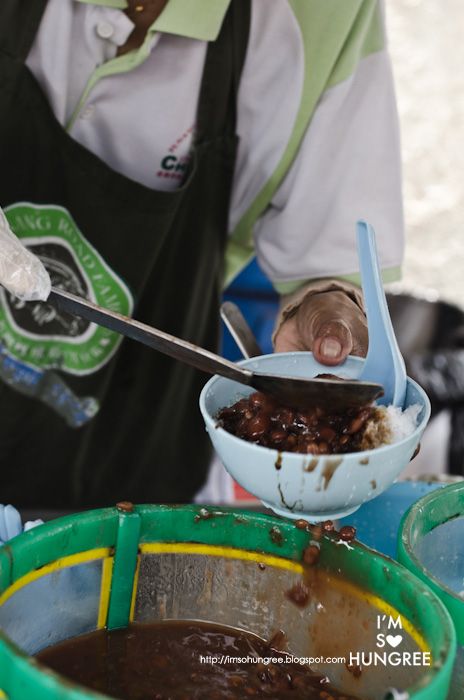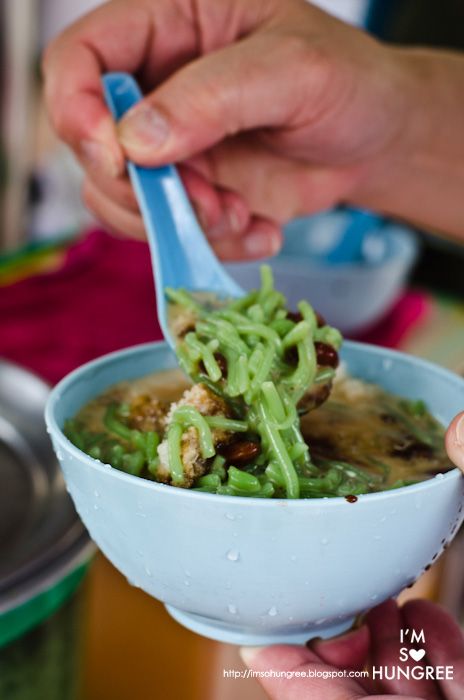 In Penang the place to go for cendol, without any question at all is Teochew Cendol on Jalan Penang, who have been around since the 1930's. There is no other place to go for cendol. Nowhere. They have gotten big enough to have a few proper shops, we popped into the one in Komtar Walk, but you absolutely must go to the original street side kart. I don't know what it is, but it is just so much better from there. The ice is colder, the pandan is so aromatic, I could have 2 or 3 bowls so easily!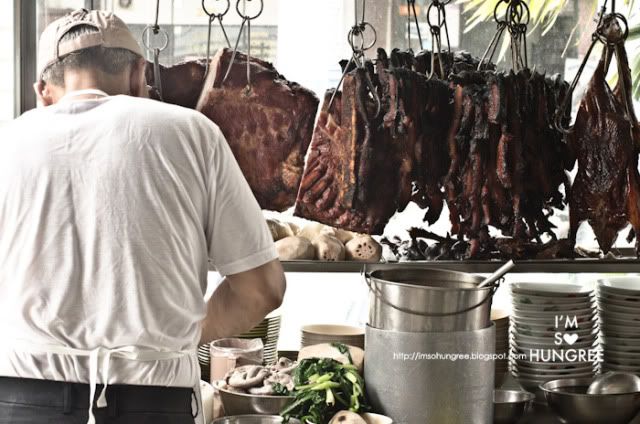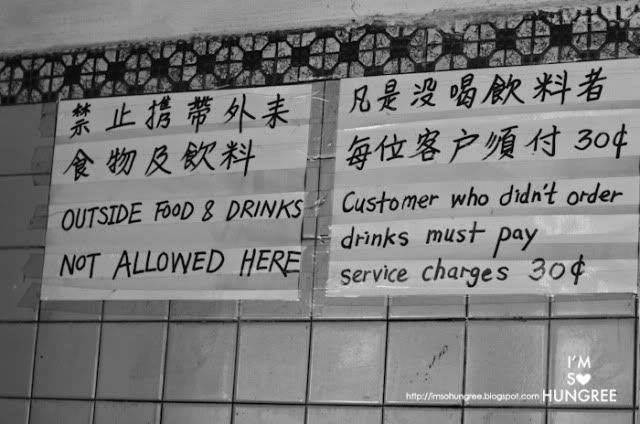 Penang's restaurants and hawker stalls can have odd hours. Many that are open in the morning, close comfortably before lunch, or when they are sold out and it can be a bit tricky to figure out the opening hours! Dad had this incident with Sky Restaurant, which he had heard was a pretty good chop chop shop (place that does a variety of roasted meats with rice) for duck. He had visited twice to find it closed both times, it was only on the third try with mum and I that he found it was open, and got to tuck into the duck he had long been waiting for. There was a bit of a wait of course though, as the chop chop man had a lot of orders to fill for lunch!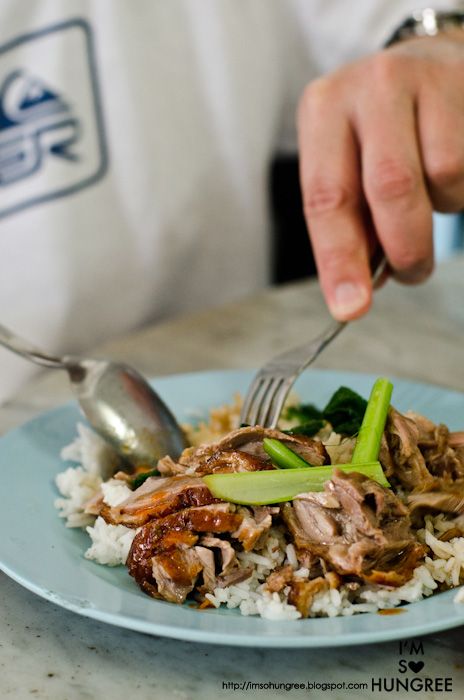 The duck was oily and tasty, rice fluffy and I thought it was pretty good, although Dad said it was 'okay'. But he's picky, if you hadn't guessed already!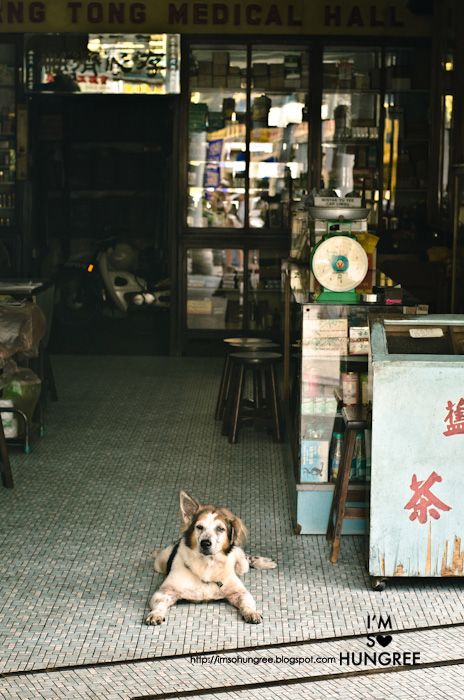 I tend to just love the character of Penang, since Georgetown is a World Heritage Site, they can't do much to the buildings, so they keep a lot of character, and develop their own personalities since they are still being used. Sure, it might be nice to see the place cleaned up just a little, but there's something I like about the laid back, almost grungy layer to the place.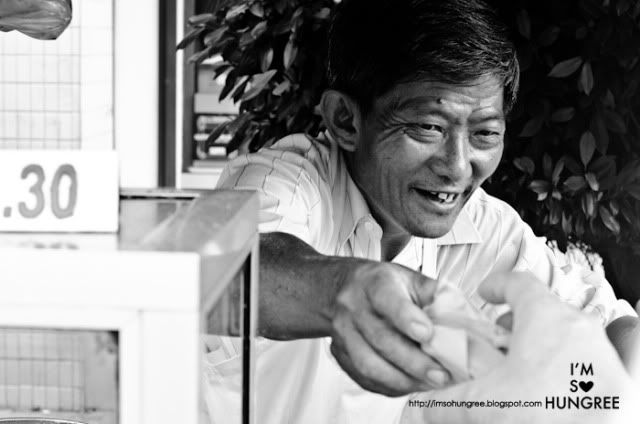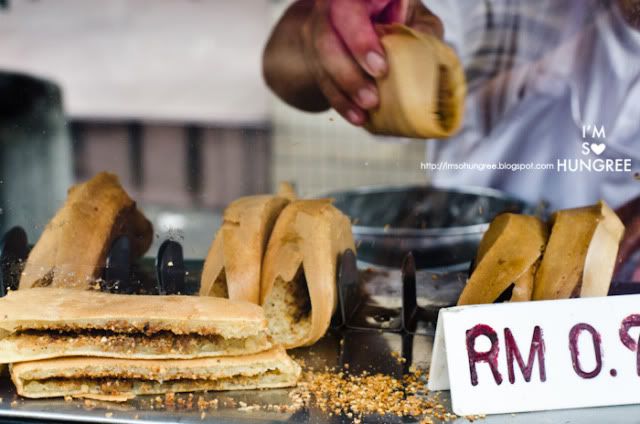 For 90 cents (Malaysian!), it's always hard to not pick up some Apam or Ban Chang Kueh, you can get it thin and crispy, slightly thicker and folded over, or a really thick version. Essentially it's a pancake, usually filled with grounded roast peanuts, sesame seeds and sugar, sometimes with cream corn or coconut. It's delightfully savoury in that nutty way, sweet but salty. It's the absolute best to have these piping hot if you can!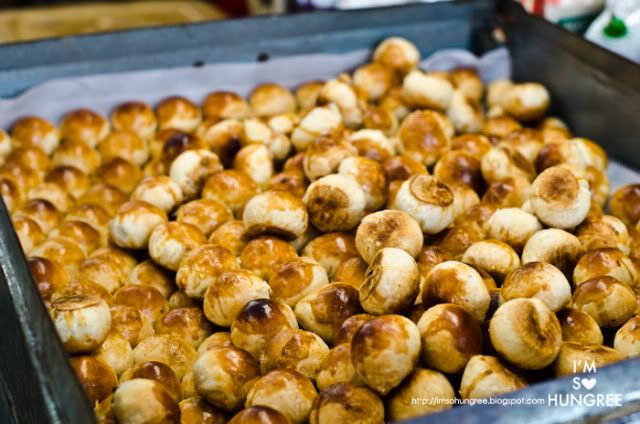 Penang is well known for it's biscuits, with my aunts in KL often requested us to bring some back. One of the more popular ones is 'tau sar pneah', mung bean filling wrapped in a flaky pastry. Whilst there are some very well known companies out there, some that have been around forever that produce these, we came upon these at a random store at a market, which had been made by the owner that day. Flies were everywhere, as traditionally they are often made with lard (as with most Chinese pastries), so often don't keep for very long, but when we had them at the stall, they were still warm and just to die for. We bought like 3 boxes.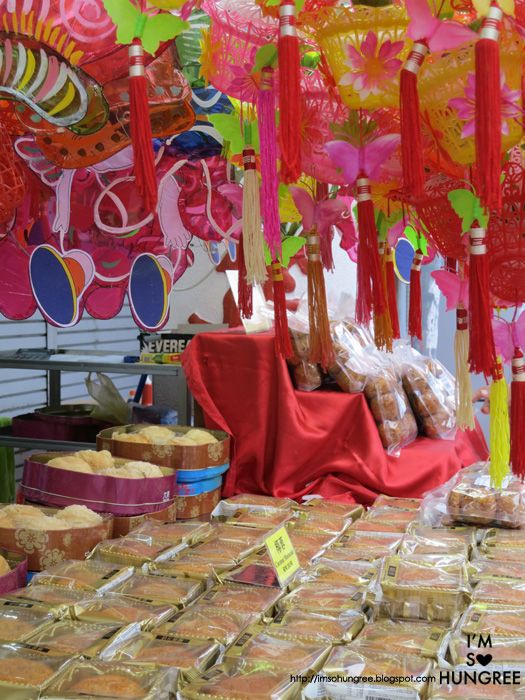 And lastly to wrap up, although there are so many other treasures and food to eat in Penang, a bit of family history in Penang.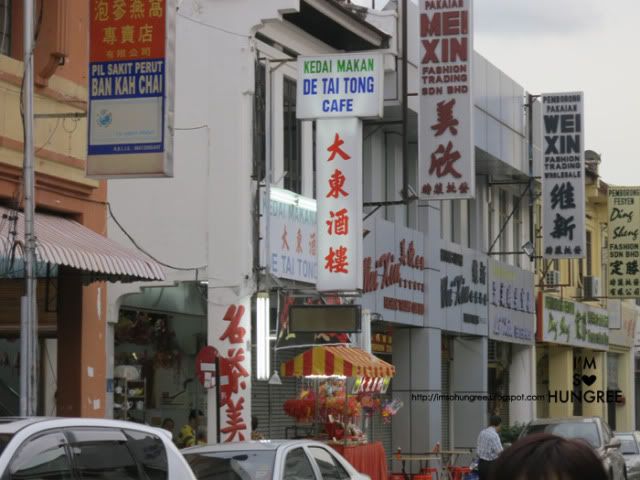 On our last night in Penang, my dad booked us a table at Tai Tong Cafe, where we met my grandpa's brother and his family for dinner. It was lovely as I hadn't seen many of them for god knows how long, and a big group of people, only can mean a whole lot of food!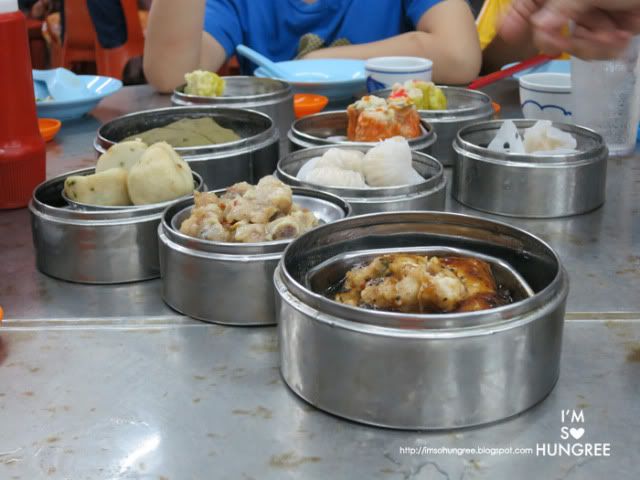 Now what's so special about Tai Tong Cafe? At least for my family? Well, apparently, Tai Tong Cafe was my great grandpa's favourite restaurant in Penang. In particular, the shark fin soup. He would have one whole bowl to himself, cycle around for an hour and then come back and order another one! It's no wonder my whole family is so crazy about food…it must be a gene! Tai Tong was also a favourite of my grandpa as well.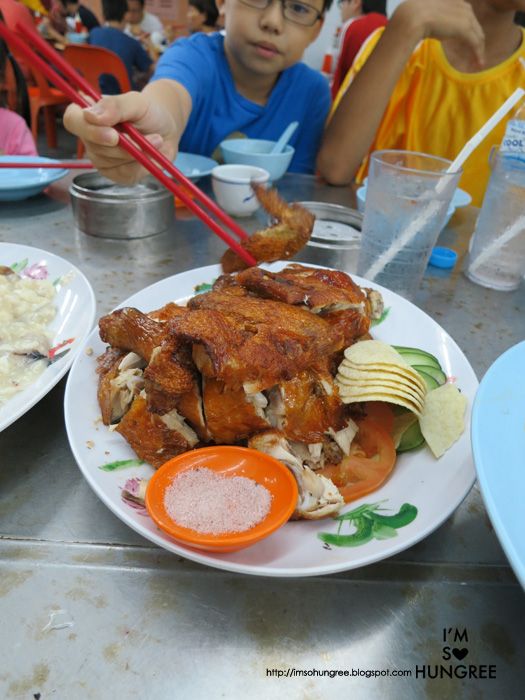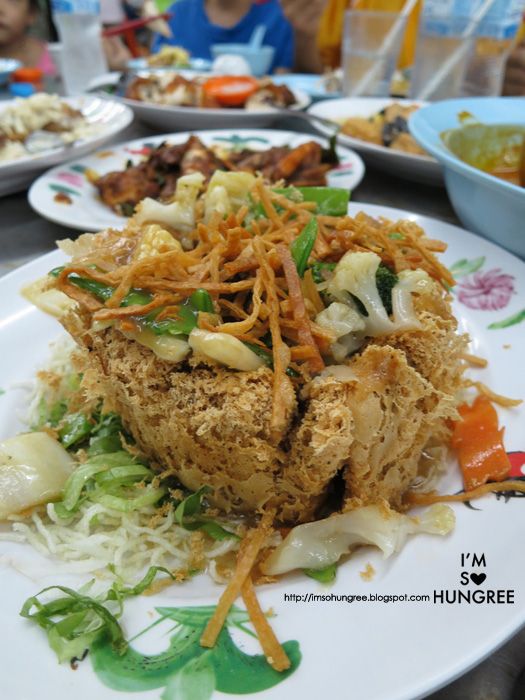 And it was not hard to see why! Whilst the dim sum was a little hit and miss, home made tofu in an eggy sauce, crispy skinned roast chicken (with Pringles-esque chips on the side, had a good chortle at that) and buddha pot (yam bowl with steamed veggies and cashews inside), amongst many other dishes all made for a rustic and homely meal.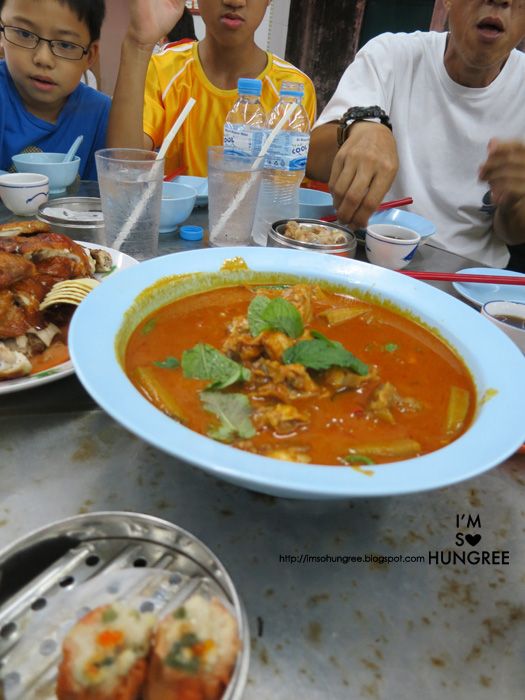 The absolute star of this meal for me though, was the fish head curry. My family loves fish head curry. I will eat it, but I'm usually fairly nonchalant about the whole business. Except with this fish head curry. I have not had a tastier curry gravy in my life. It was thick and rich, not too spicy and just intensely warming. I don't think I've ever seen a fish curry with a gravy this dark and red, it's usually quite a bit lighter. Long after I was full, I was still slopping the gravy onto my rice, cheerily drowning it in a sea of red savoury deliciousness. Seriously guys, I would make this one of my top recommendations for Penang!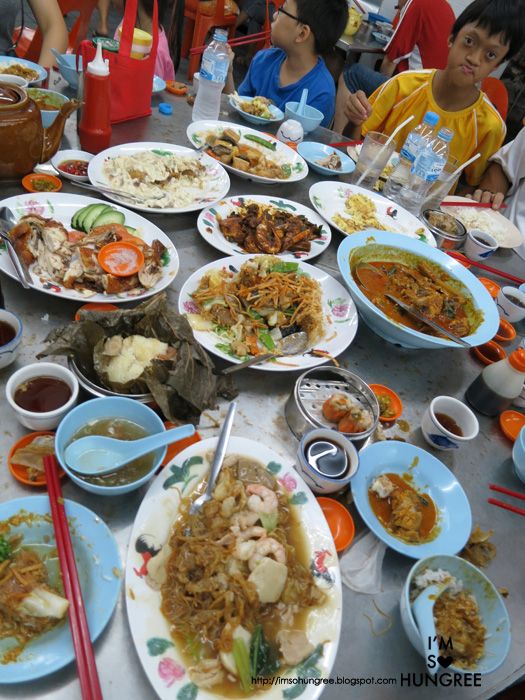 Just a casual meal for 10...
One other spot I recall visiting that I didn't take any pictures of, since my Dad's friend took Brad and I there, was Restoran May Garden, right next to Cititel Hotel (which I've been told is a reasonably priced hotel and is very conveniently located for sight seeing). In particular I fondly remember the curry chicken, which had a very thick and very tasty gravy. The nestum prawns there were also most excellent, crunchy, plump and juicy!
It can be quite daunting trying to figure out where to go in Penang for food, as it's just so rich. I love finding a seat, getting an ice cold teh tarik or barley water (my two standard drinks in Malaysia), and just watching the hawker food people go about doing their own thing. Some were nice, some were a bit snarky, but who really cares, because if you know what's good for you, you'll just deal with the ones with attitude, because you need to have their food. Need. NEED.
If you visit Penang, be sure to pick up a "Penang: Asia's Food Paradise" brochure, which are floating around most everywhere, to get ideas of where to go to eat different specialities. There's way more than what I've gone through here….!
And to quickly wrap up (I swear I will be quick!), a couple of shots of sight seeing spots you can consider as well, should you feel the need to walk off all that delicious food! Penang has quite a lot of history to it, I particularly loved learning about the Nyona way of life and how some of the houses are designed and the history of some of the people here.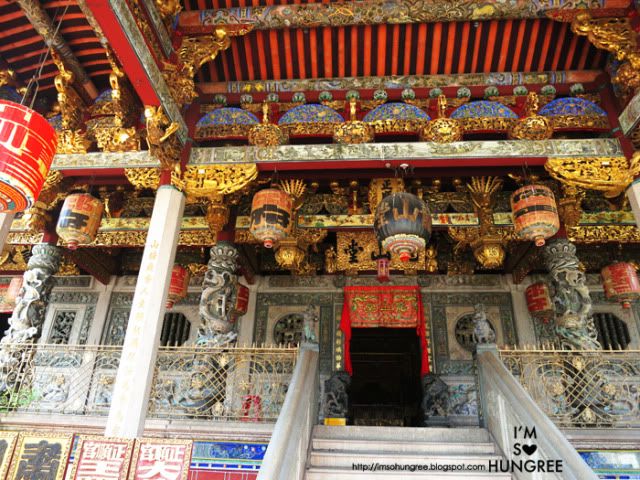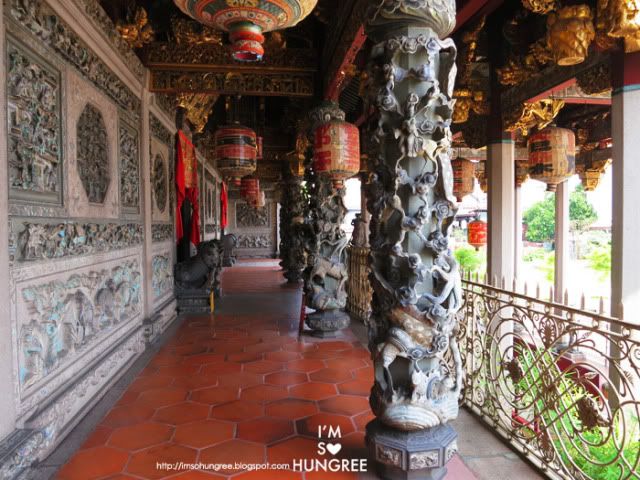 Khoo Kong Si, an absolutely beautiful Chinese clan house. Some of the finest carvings and elaborate decorations.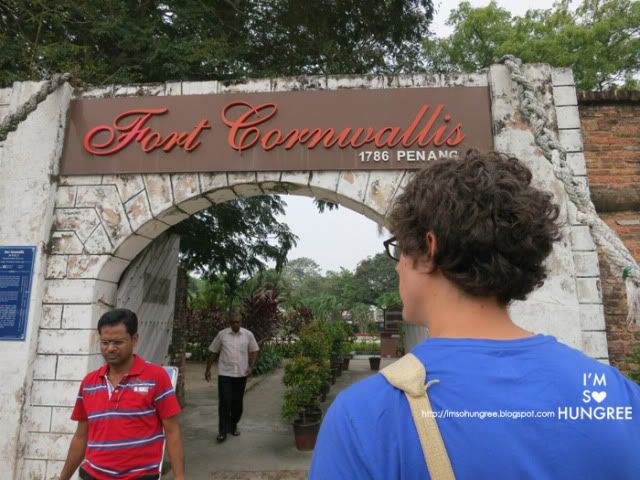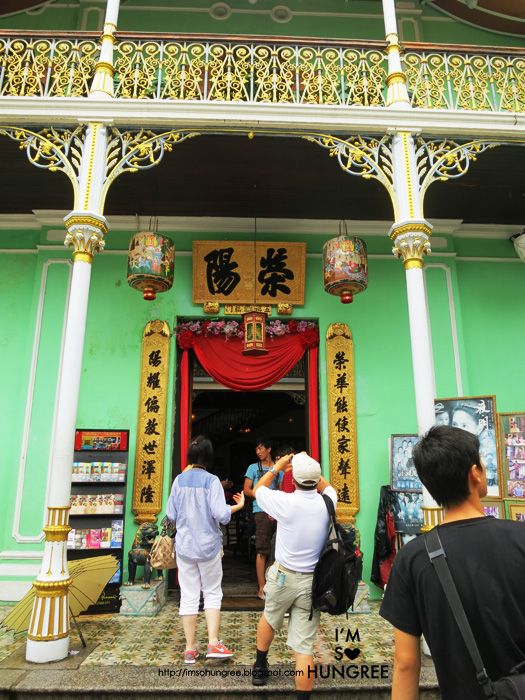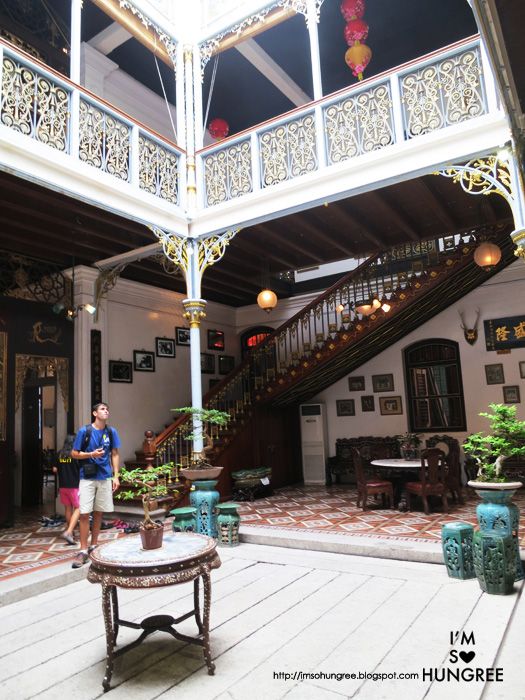 Pinang Peranakan Mansion, gorgeous green house, with a lot of rooms kept decorated in a similar fashion to what they would have been in the past. It's a curious mix of Asian luxe and European extravagance, there is one room dedicated to glasswares from Britain!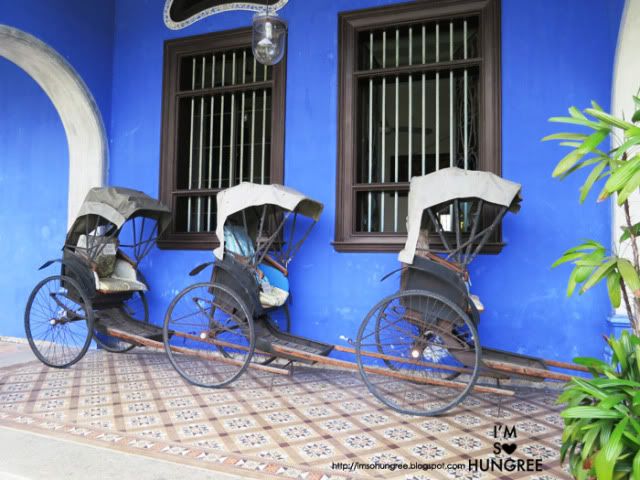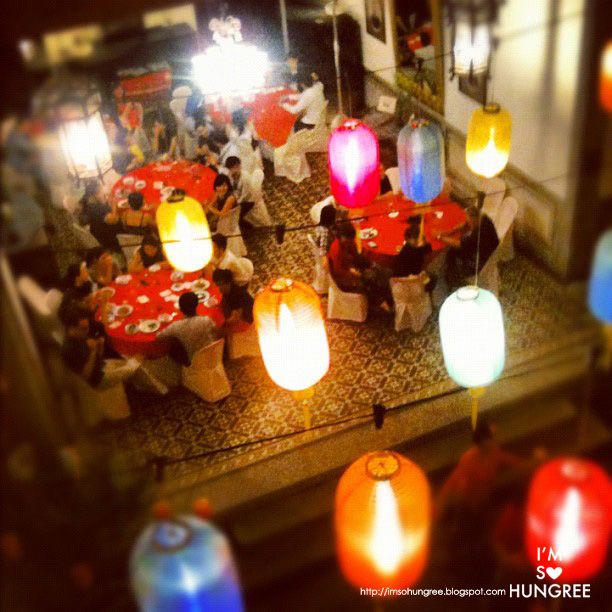 Cheong Fatt Tze Mansion, the beautiful blue mansion, you can't access this building freely, but it's well worth waiting for the tour. Cheong Fatt Tze is often called the 'Rockefeller of the East' and had 8 wives. As you do. This mansion has one of the best Feng Shui in the world, every master who has come to the house has rated it just about 10 out of 10 apparently. But there is a lot more technical innovation with this house than one might initially think, so rather than give you all the secrets, you will just have to visit yourself!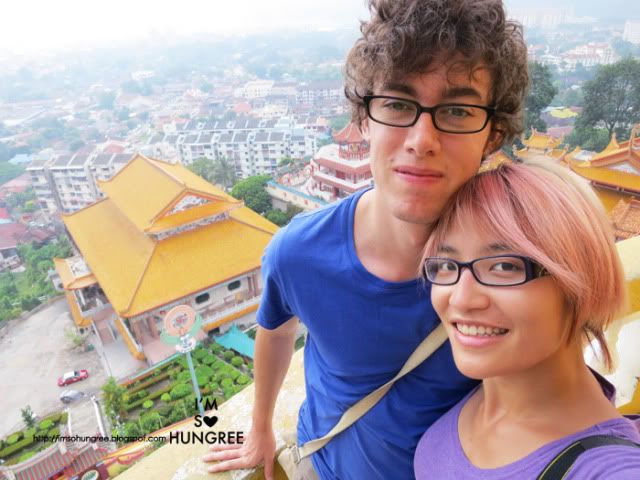 Kek Lok Si, bright and colourful buddhist temple about a 20 minute taxi ride out of Penang. Lovely views, but would probably opt to skip out if you've seen the spectacle that Thailand's temples are!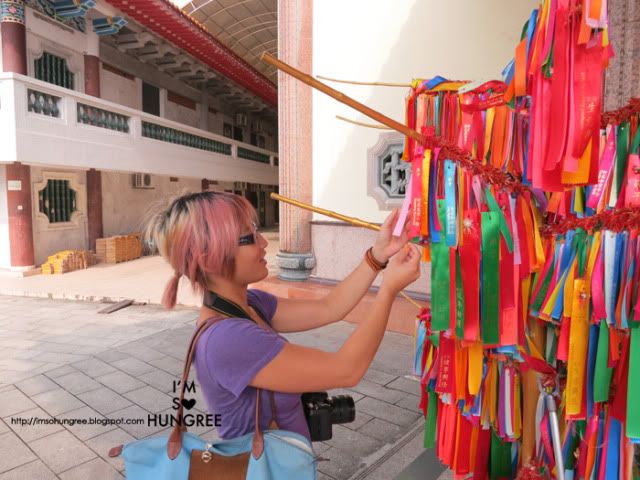 One fun thing at the temple though, is to pay 2 ringett or so and buy a ribbon, each colour with a different message or wish and put up on the 'wishing' tree. I picked the one for 'Booming Business' for my Dad's work.
As with everywhere when you travel, always be cautious. Family and locals from Penang alike always told me not to actually carry a handbag around, and to take limited money out when possible. Penang (way back in the day) did have a bit of a bad rep, but has since majorly cleaned up it's act, and I feel a lot of the previous views that are still held about the place can maybe be loosened a little. But for what it's worth, I tried as often as I can to carry a small and soft clutch that had a wrist wrap, just in case.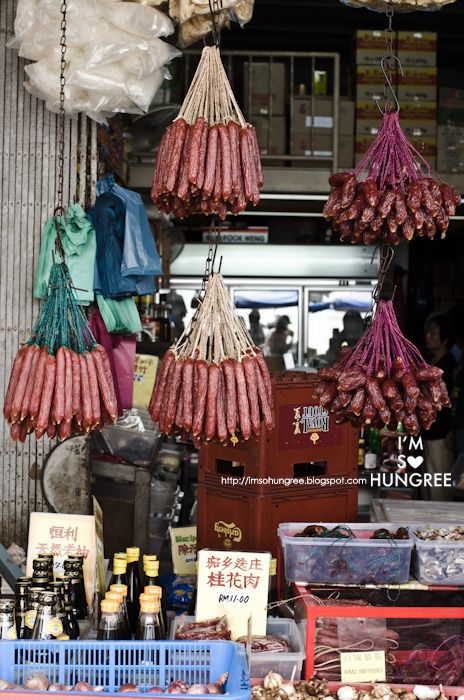 Phew! I think we've reached the end of this post. Remember I've only provided a very small and very rough sneak peek into this pearl of a city. Would love to hear any personal experiences you've had and any other eating recommendations you feel should have been included! Go on!
As restaurants in Penang are hard to locate via address as they often don't have numbers, I'm happy to say that the maps below are pretty much spot on with the location, unless I can't find a map for it. Sorry. I try.
New World Park
Lorong Swatow,
Georgetown, 10050 George Town, Penang, Malaysia
Sri Weld Food Court
Lebuh Pantai,
Georgetown, 10050 George Town, Penang, Malaysia
Kafe Heng Huat
Teochew Chendul
Lebuh Keng Kwee, Georgetown, 10100 Pulau Pinang
Sky Restaurant
(I believe it's on the corner of Lebuh Chulia and Lorong Love)
Tai Tong Kafe
Lebuh Cintra, Georgetown, 10100 Pulau Pinang
Restoran May Garden
70 Jalan Penang, Georgetown, 10100 Pulau Pinang