Do you remember my Brooks post? How I ended up eating a meal on my own because my friend had something that came up and forgot to let me know?
Well this is the continuing post from there. Jeff promised to buy me a meal anywhere I wanted to make up for dropping the ball on our dinner at Brooks. Although it of course had to be in Melbourne! Whilst I had people suggesting Vue de Monde and Jeff himself suggesting things like Jacques Reymond, I just couldn't stop thinking about the famous cheese trolley at Merricote that I kept hearing about.
I'm that easy to sway. Really. I think I must have been going through a crazy cheese lady period, throughout all of December that's all I wanted to eat!
And so, we met on a balmy Wednesday evening in the very cosy bistro on High Street.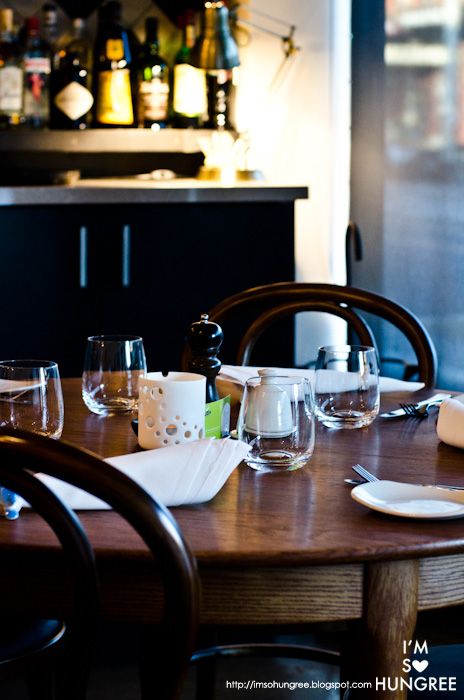 I kind of felt like Merricote didn't even look like a restaurant in the typical sense, I really felt like I had stepped into someone's house. Maybe it was due to the fact that there were no walls or dividers, it was a whole room with the bar and coffee machine lined down the side of the restaurant. So as if you were in their home, the waitstaff would continue chatting to you, as they went to grab your drink, you could see it all happening. I loved the intimacy and how personal the experience felt.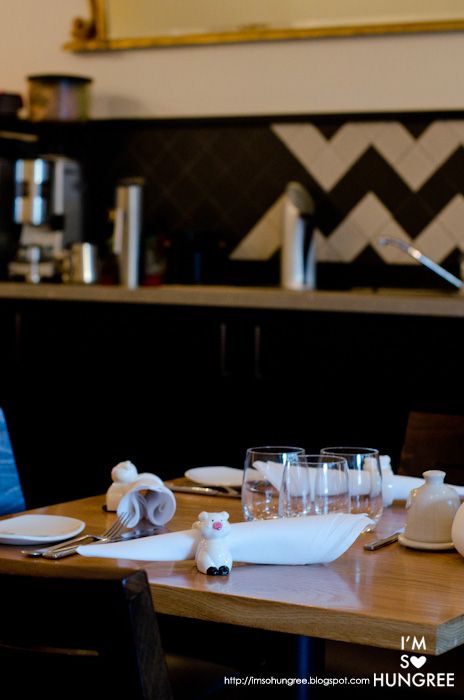 There were also adorable quirky and playful little touches, such as the variety of adorable napkin ring holders they had on each table. I loved the piggies on the table across from us!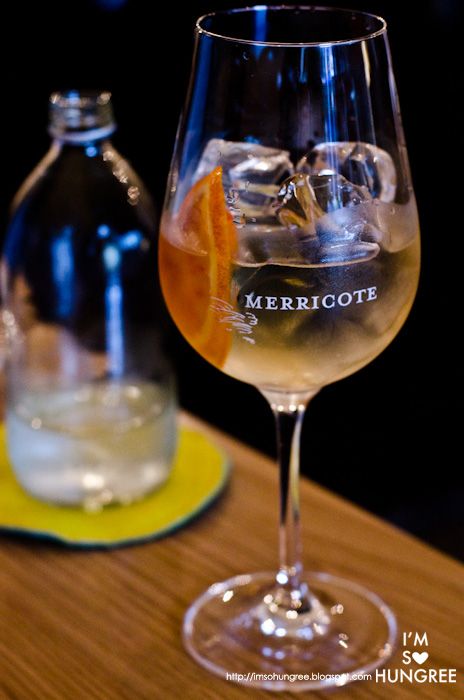 Whilst the gin I originally had wanted to try was out, I was instead very enthusiastically recommended a lillet blanc, which they served with a slice of orange. Oh my goodness, smitten looking at it in the tall wine glass, ever so elegant, and even more smitten sipping on it. So fresh, so light, so perfect for summer. A little zing and a little sweet. I really cannot thank you enough Merricote for introducing this to me!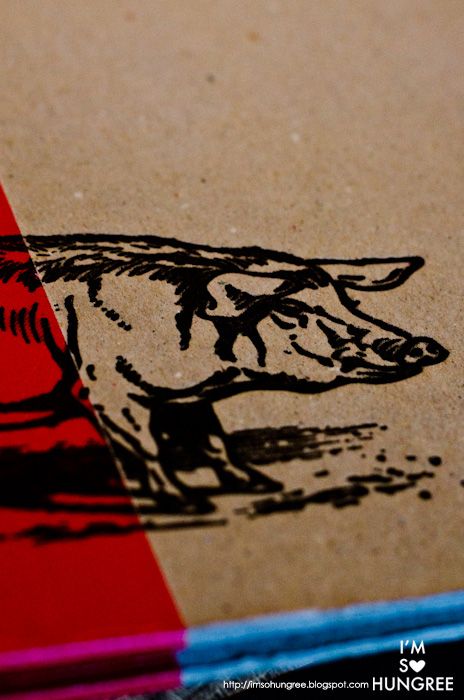 Jeff and I naturally took forever to order. Forever. We're both chatty, we hadn't seen each other in ages and a catch up was needed. One of those meals where you don't even look at the menu for the first 20 minutes because your'e so busy flapping your jaw about. Felt a little bad as the wait staff kept coming back and we still hadn't looked at the menus!
Although it was incredibly difficult to choose once we did end up opening the menu as everything looked so delicious and so fascinating! Whilst there is an option for a 5 course tasting menu, I was far more interested in picking all the menu items that interested us the most. I was also adamant on having the cheese trolley. Cheeeese trolleeeey.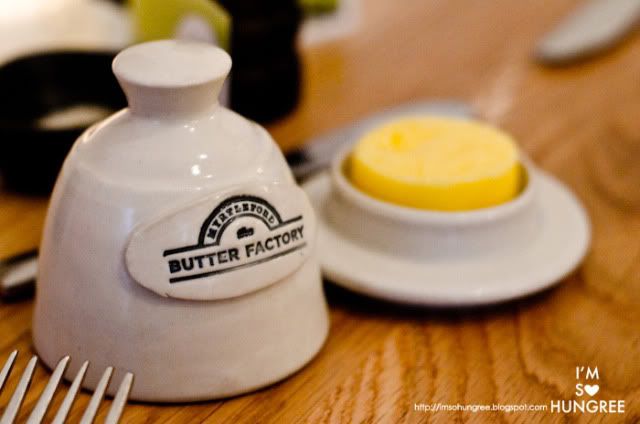 How cute is this little butter holder? Adorable!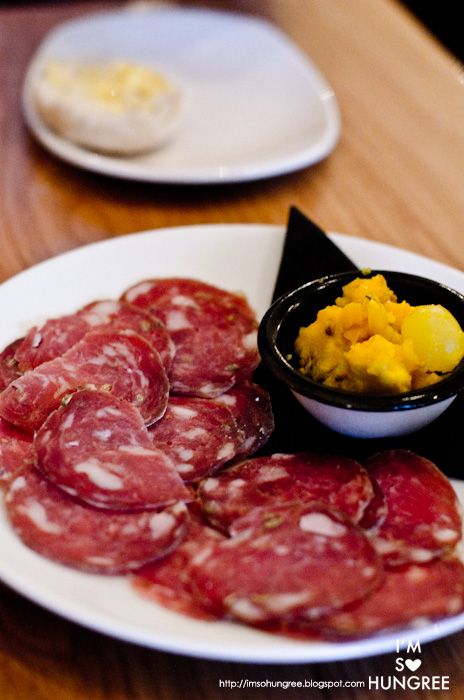 We started with a generous serving of the Finocchiona pork and fennel from the charcuterie selection. I really enjoyed the brightness that the fennel brought to it, taking a bit of the edge off the fatty bits. Although the fatty bits are pretty darned delicious too…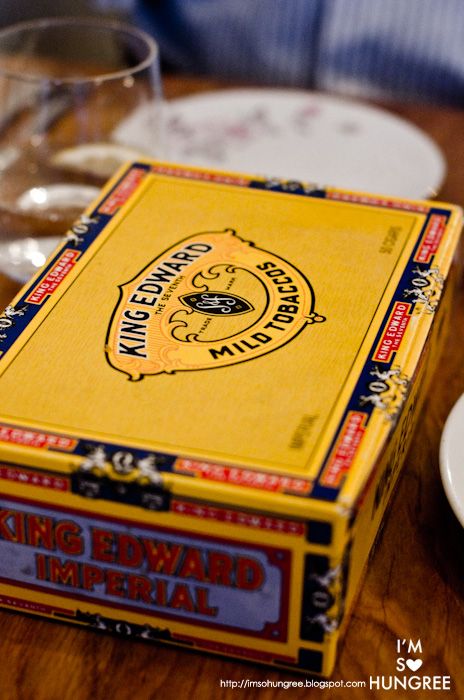 Cigars? This early in the meal? Why not?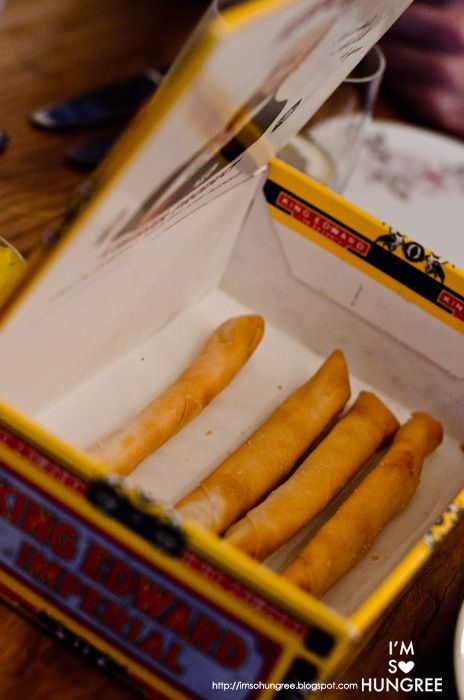 Especially when they're prawn cigars! I loved the presentation of these, they were just so fun! The box itself was warm too which I thought was a nice little touch! The prawn cigars themselves were lean, with an ever so lightly crisp pastry wrapped around a little bit of prawn. Although I loved the novelty of these and the pastry, I found that I didn't get as much prawn as I might have hoped and so didn't get as much flavour as I might have thought.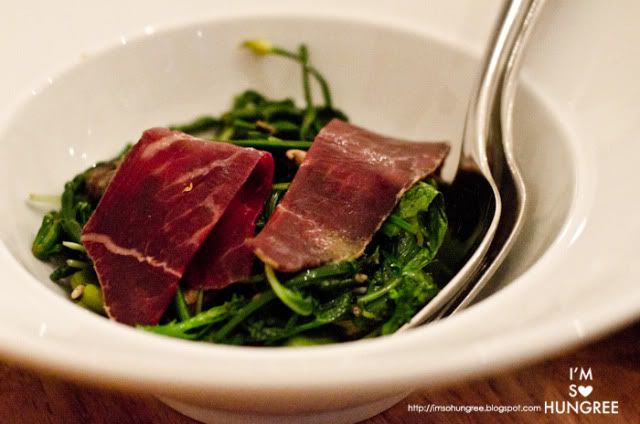 We decided on just one item from the entrees to share (to make sure there's room for dessert and cheese), the Wagyu belted galloway bresaola with garlic custard and snails. Loved this, mouthwateringly delicious wagyu sitting on a bed of greenery that hid the snails and custard. It was just a joy to combine everything together, the custard was so smooth and creamy and just lightly aromatic, in that delicious roasted garlic way. Fortunately it wasn't too pungent! I quite enjoyed the overall earthiness of this dish.
Time for main's! I think this is where Jeff and I struggled choosing the most, as whilst we were both intrigued by non-meat dishes, we felt it would be a crime to visit Merricote, where a pig makes up the logo, and not have at least one meaty main.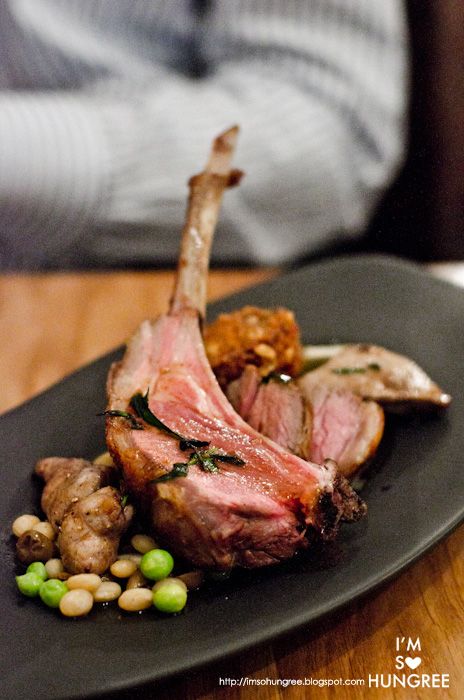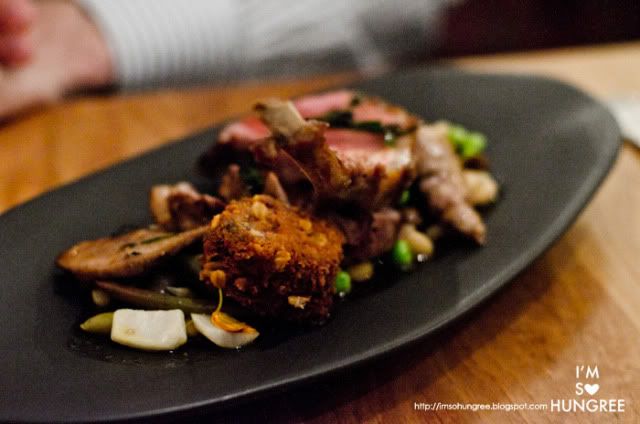 Therefore, for one of the mains we settled on the Flinders Island lamb 'Nose to Tail' with olive turnip and marigold, a generous portion of many different parts of the lamb. It's a fun idea, it kind of made me think that it was like a deconstructed lamb dish! I can't remember every element that was on the plate, but we did have sweetbreads, along with some classic cuts and another offal part (the little fried brown square at the back there) but I've disgustingly forgotten what it was, which makes me very sad as I think it was one of the tastiest part of the dish! The meat was sweet and I loved that although this was all different bits of the lamb, there were certainly a variety of flavours and textures throughout.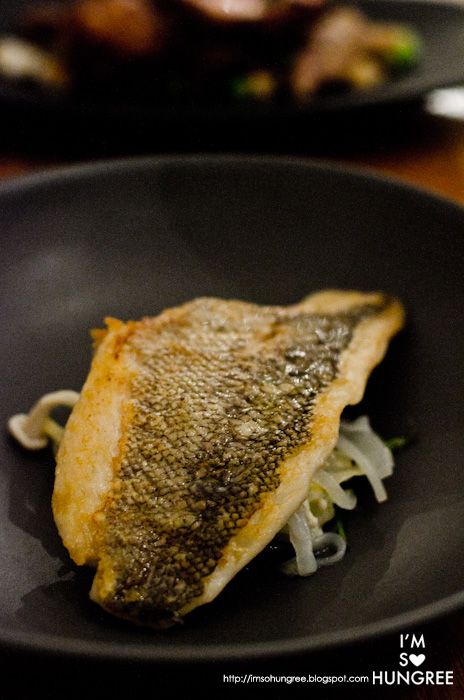 For our second main, Jeff was incredibly keen to try the Chatham Island blue cod with cuttlefish, sea spinach and fennel. Actually it was the cuttlefish that caught his eye in particular, which I think was served in small strips, bundled in with the fennel. It was quite firm and springy and sweet, adding a nice contrast to the crunch and the brightness of the aniseed from the fennel. The blue cod was beautifully cooked, I seem to always get my fish a little bit overcooked at restaurants these days, but it was perfection at Merricote, sweet and rich.
What do you guys reckon? Cheese before dessert? Or dessert before cheese? This was the next dining issue Jeff and I wrangled with, as we slouched a little more in our chairs, bellies warm and full, but with a palate craving for post dinner delight.
Deciding that we would finish on a sweet note, we requested that the cheese trolley be brought over. Stat.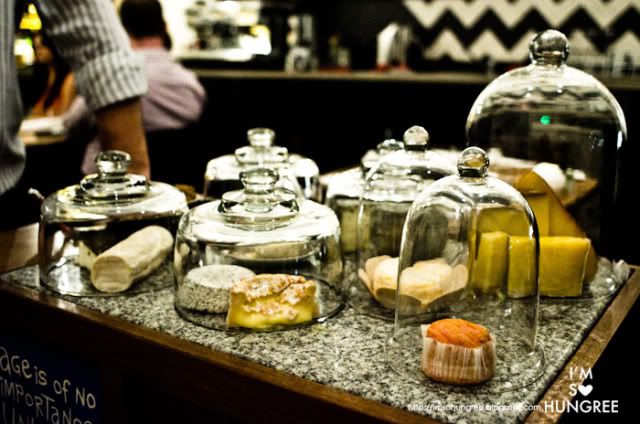 Honestly, I must have had the look of a crazy 3 year old kid who's just discovered 10 kilos of sugar in the pantry. As the trolley was literally wheeled over, rattling away as it battled the edges of the carpet, I couldn't help but beam and stare down the cheeses as they came closer and closer, all neatly encased in a variety of glass domes.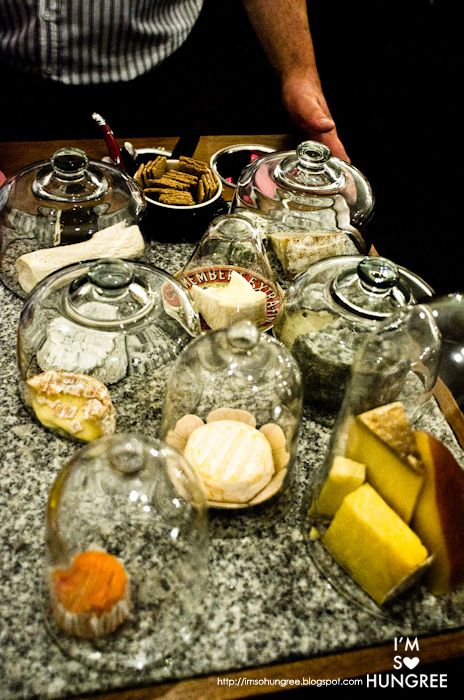 I mean, it's just beautiful right?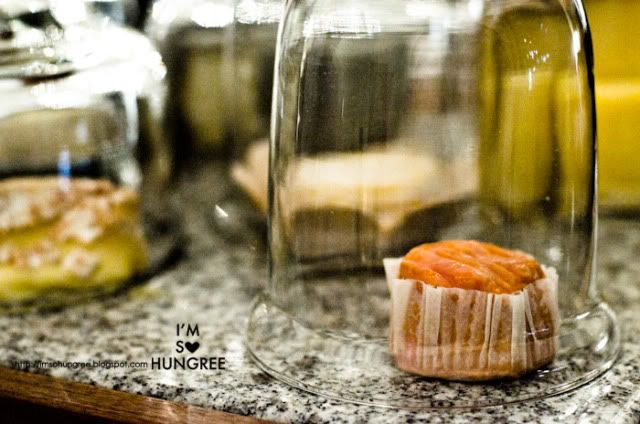 We were carefully taken through each cheese, where it was from, and what flavour profile it might have. Jeff and I had pretty much decided one would be nowhere near enough, so we opted to get three different cheeses. A stinky and rich blue, just for me since Jeff didn't like blue cheese, a smoked cheddar which tasted like bacon that was firm and smooth and lastly, the

pièce

de

résistance, a creamy truffle cheese with truffle flecks throughout. Oh what a dream, what a dream. With that intoxicating truffle perfume, it was not hard to be seduced by this little treasure.
Now I've had cheese platters, but once they actually put the cheese platter together at Merricote, I was absolutely floored. With a range of gorgeous lavosh, dried fruit, quince and other complimentary nibbles, it was a much bigger serve that I might've expected. Worth, every single dollar.
Probably. But dessert was to be had!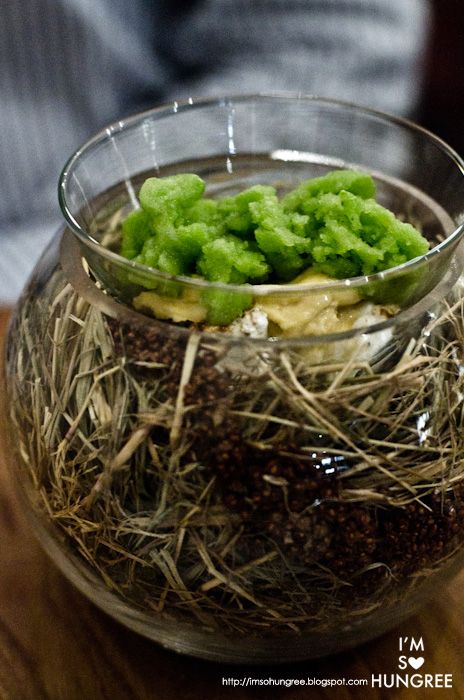 Let's start with the hay, cucumber, strawberry and marshmallow. Ah, what a delight this dessert is! Although a little obscure on paper, when brought it out, it just induced smiles and intrigue. The dessert is actually sitting in a little conical bowl, that's sitting in this fishbowl of hay, so it messes with you a little until you realise you're not actually eating the hay. I regretfully do not remember what all the components in here were, but the vividly viridian cucumber sorbet was an absolute surprise of a treat! You wouldn't think cucumber to be particularly pungent, but the flavour was strong and it was so cool and so refreshing, it instantly transported me away to summer! Combined with strawberries and marshmallows, something in there was infused with hay as well, it was a refreshing but down to earth dessert. Just a whole lot of fun.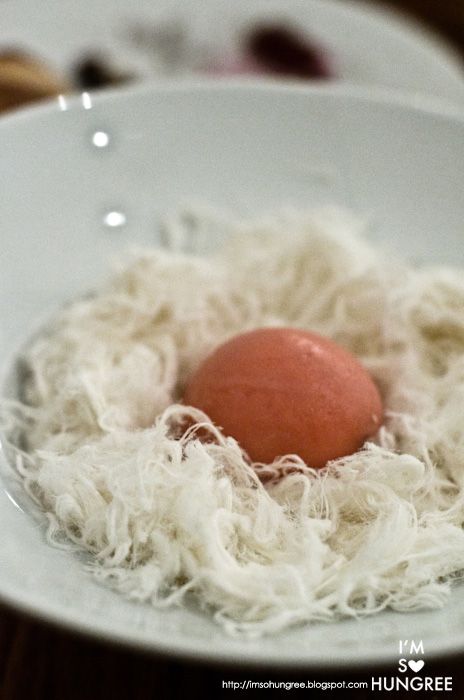 And something else that was a whole lot of fun, was the bloody mess, a homage to the eton mess, but using oranges and blood oranges instead. Again, I don't remember everything that was in this, but I loved how it came out looking like some fairly-esque fried egg, with a blood orange sorbet in the middle of a bed of persian fairy floss.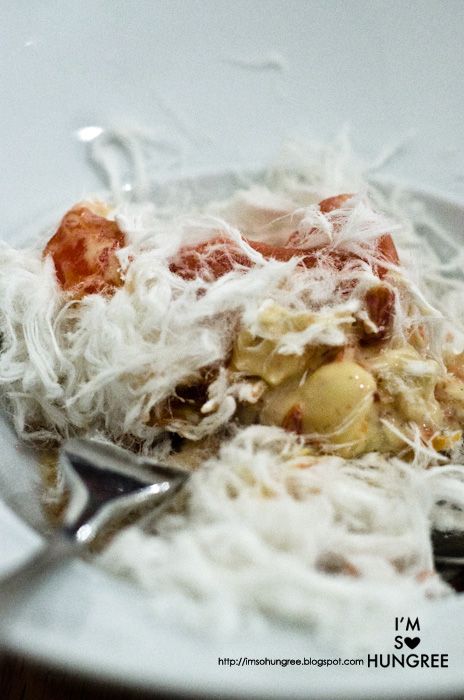 I was told to, as the name suggests, make a bloody mess and so I proceeded with vigour and found a dessert exploding with flavour and textures and joy. Joy just oozed out from every pore as I was eating this, the sweetness of the fairy floss, the zest from the sorbet, something creamy underneath. I loved this all so much. Fairy floss is seriously underrated guys.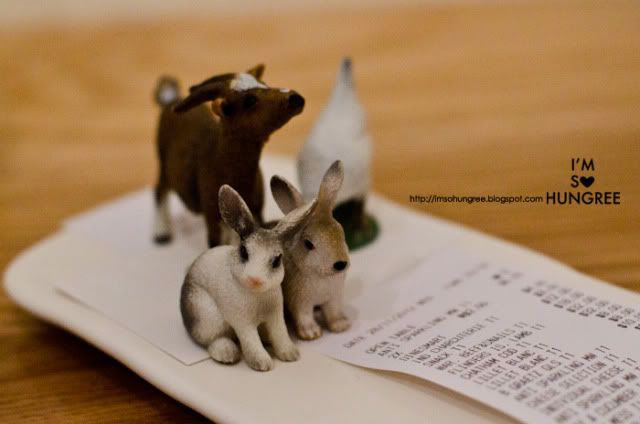 Thus, possibly one of the best meals I had in 2012 concluded. Jeff and I were the last to leave as we continued being chatterboxes, him not quite getting over how much we managed to eat, and me shrugging it off as just another blogger style meal. I still can't quite get over what a wonderful warm feeling Merricote gave me, really a gorgeous little sanctuary from the runnings of every day life where you are treated like a member of the family, with personable service and playful, but heart warming food.