So my visit to Brooks is a bit of a funny story.
Jeff's a good friend of mine, who I got to know through photography, as he is an avid photographer himself (although he doesn't shoot as much as he should) and runs his own studio…alongside his day job. One of those overachieving sorts!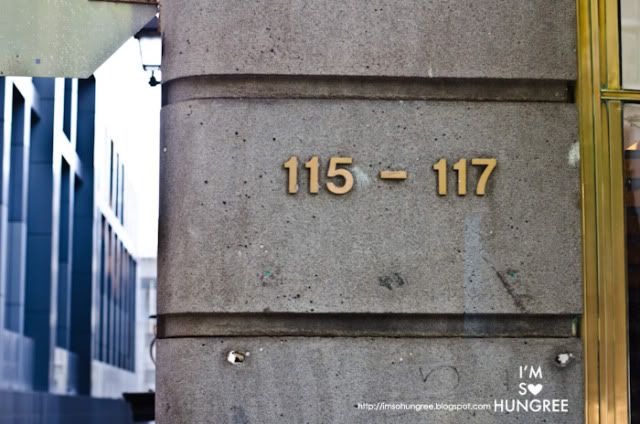 Along with being a photographer, he is also very much into his food and we have had a few great meals, but that was like, ages ago already, so we thought we might organise something before the end of 2012.
I chose Brooks, since people were raving about it and the food sounded divine and I knew it was somewhere that Jeff would also appreciate.
So I made the booking and rocked up at 7pm.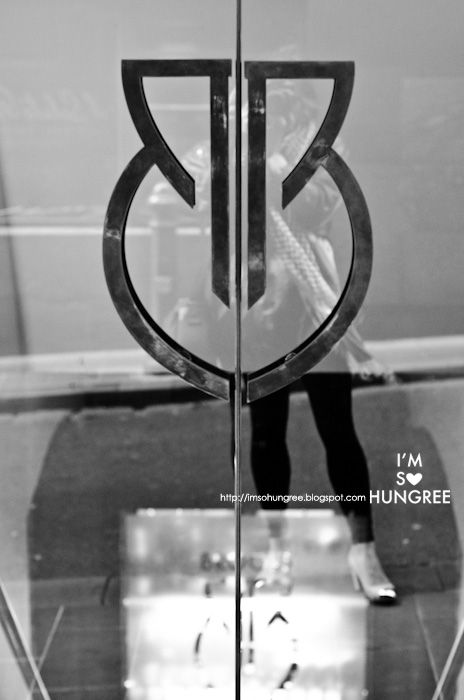 Brooks is located down a little alleyway off Collins Street, where Fifteen and The Nightcat had been previously. I had never been to Embrasse, but I had read endlessly about his precise and elegant food, so I was curious to see what Nic Poelaert would offer at Brooks.
Descending down the stairs has me reminiscing about New York, where many a good grub could be found below street level, most likely in a slick little fit out.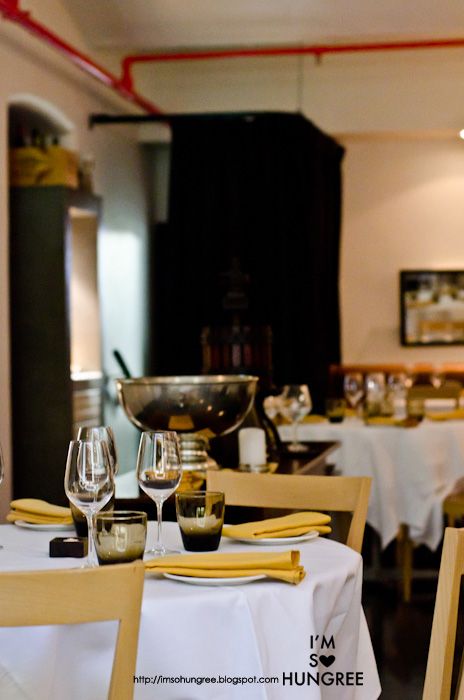 Brooks is gorgeous and you could be forgiven if you forgot you were actually underground for a moment. Warm lights with a day glow to them, mustard napkins, light timber and white walls, a simple and cheery approach to the interior turned what could be an underground lair into something much more pleasant. I kind of love that even with white table cloths and neat table arrangements, there was still a lightness and casualness to the place.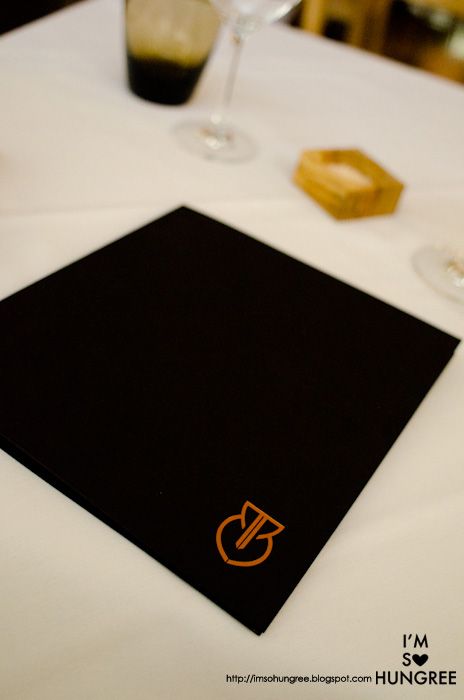 I also loved that it was bright enough to see my menu. Dark restaurants are a bit overrated these days in my opinion!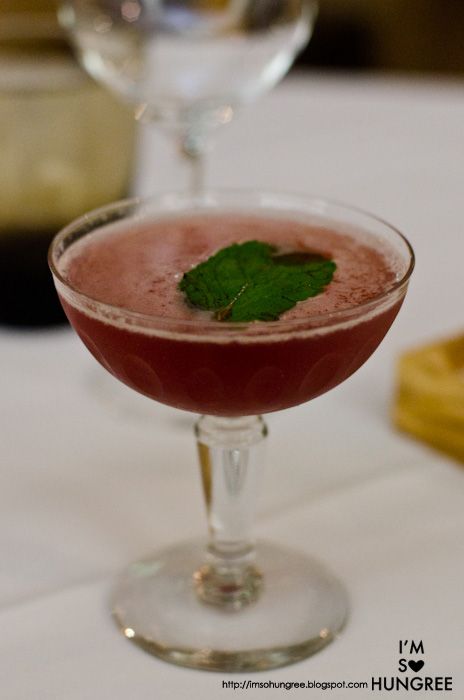 Since I was first in, I thought it would suitable enough if I ordered a cocktail, so a First Spring it was, with Hendricks, cucumber, pomegranate, mint and lime. A surprisingly potent affair with a good sweet hit.
7:20pm, still no sign of my Jeff. Hmmm, should I call him? He doesn't answer.
7:30, well it's getting late. Let's order something to nibble on. Armed with my renewed love for it, the chicken parfait with blackberry jam was soon placed in front of me.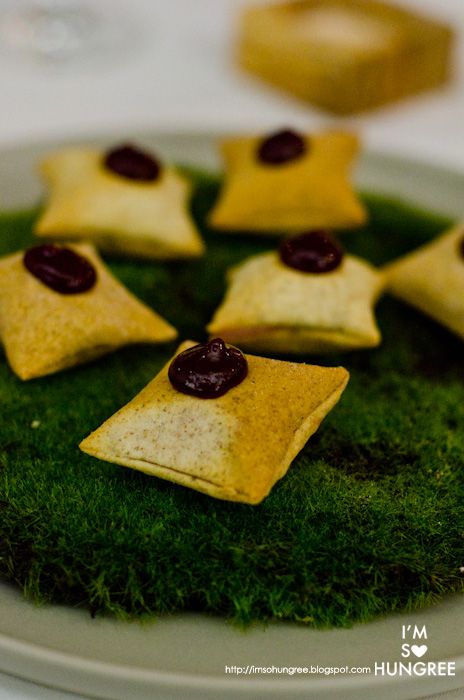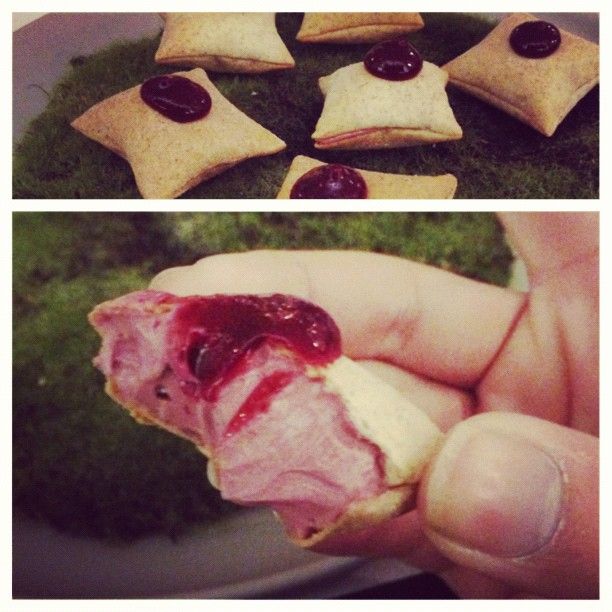 Sitting on a little bed of moss, and looking a bit like a forest floor, the chicken parfait sat in little individual serves, perfect little pillows. Ah, the sweet recoil of amazement with the first bite, the shell just gently cracking away to reveal silky smooth, liver-y goodness, the richness offset with a surprise of sweetness from the blackberry jam. Oh my goodness, I think I was in love. It's pretty much all I wanted to eat for the rest of the night, and was actually fairly pleased Jeff hadn't showed up so that I could have the whole serve to myself! Fattycakes, I know!
Before long, it was 8pm. I had just about finished the parfait. The phone rings, it's Jeff! Work dramas, led to a bit of impromptu socialising he had to deal with, and he had promptly forgot to let me know!
Now I'm quite forgiving, and I told him not to worry about it, after all Brooks actually made for a very comfortable environment for a single diner to be at. Brooks waitstaff did a wonderful job of giving old school service a bit of fresh air, being incredibly observant and courteous, but very friendly as well. Jeff being Jeff though, insisted that he make it up to me and to pick anywhere in Melbourne for him to buy dinner another night. Well alright, why not? More of that next time!
And so, my meal at Brooks turned into a meal for one. I was here, I may as well eat right?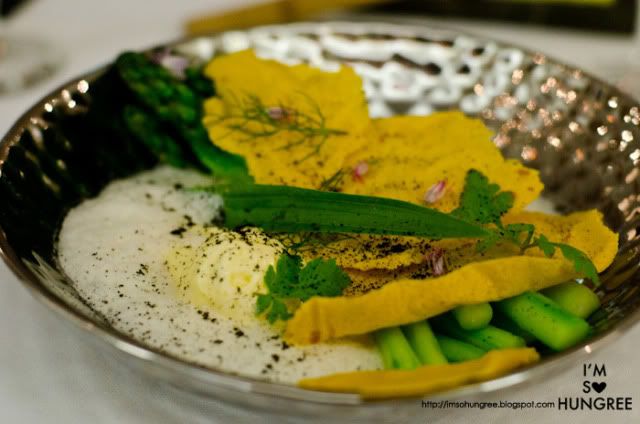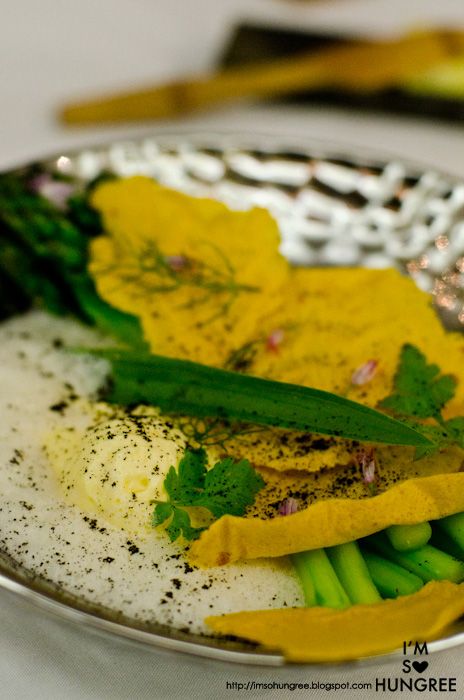 The asparagus with condensed milk, fromage blanc and pumpkin, just sung of Spring. Just crunchy asparagus, with the cheese that you would think would be creamy and rich, but is actually kind of aerated and light, which lets the asparagus still shine as the star. I thought this was quite a fun dish and enjoyed it immensely.
As I was waiting for my next dish, I couldn't help but spy on the table across the way, who had ordered the most amazing looking chicken roast for two, with the sexiest looking mash I've seen in my life. Served table side, with a cheeky knowing smile, the mash stretched and twirled around the spoon, looking creamy, dense and rich….something to try out next time I think!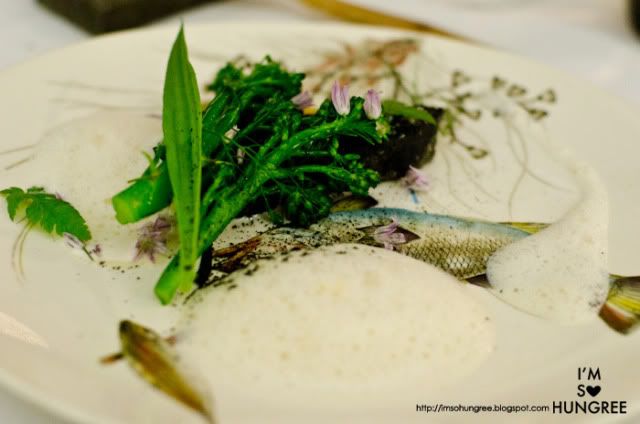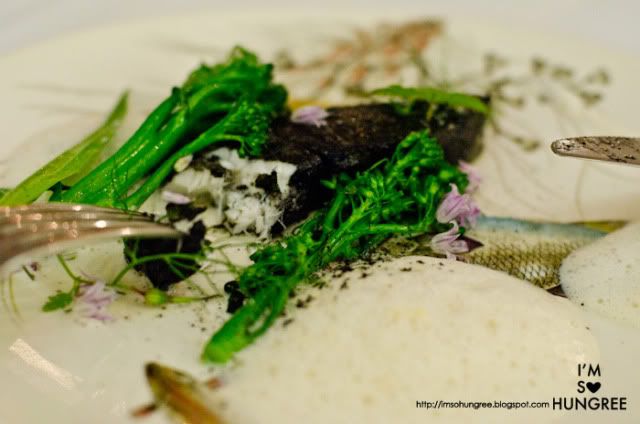 Snapper in squid ink with broccoli, honey vinegar and smoked eel. I saw squid ink and eel in the same line on a sentence and jumped for it! Although it was quite tasty, with the honey vinegar rich and thick, a subtle smokiness from the foam, contrasting to the crunchy broccoli, I found the dish overall to still be a little bit lacking. I think the snapper was a bit overcooked and the portion was tiny, small enough to be able to almost hide underneath all the broccoli.
However, I still left in good spirits and was generally impressed with what I had eaten and experienced at Brooks. I like what Nic was doing with the food, with a concise and tailored menu, he had direction. The food overall was elegant, but playful. That previous French precision present, but executed with a slightly more relaxed hand.
But really, it's still all about that chicken parfait for me…!
Basement 115-117 Collins St
Melbourne
,
VIC
3000