And now, we continue my weekend-long adventure in Sydney, with one of my best friends, Ben. If you missed day 1, to give a quick summary, there were macarons, whiskey and desserts that were better than sex. But not really. But sort of. It's a paradox!
Day two in Sydney was going to prove to be a sweet one. Literally and metaphorically. After a slightly rough night of sleep (I wonder if I overstimulated my brain with videos of goats that scream like humans?), Ben and I headed over to Flour and Stone at some ungodly weekend morning hour to make sure we got there bright and early. We had our morning planned out, and we were gonna stick to it.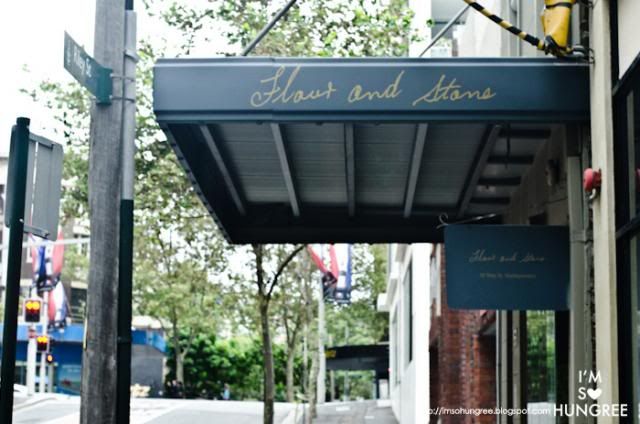 Despite this…we could not find any parking. Seriously. Sydney, I thought Melbourne was bad, but you're kind of worse and your carparks are ridiculously expensive as well. Not happy.
So instead, we illegitimately parked in front of Flour and Stone, just long enough that we didn't get a fine but enough time so that we got to ogle over and pick up some goodies.
It was such a cold and blustery morning, and I felt a bit sorry for the poor little terrier that was obligingly waiting for it's owner. I don't know about you guys, but I would feel so guilty doing that to my dog!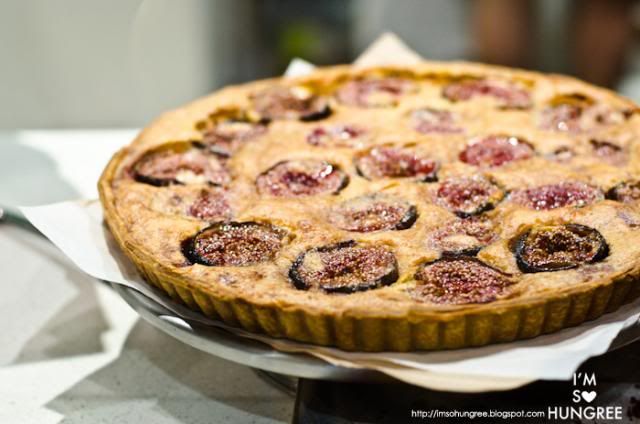 I really don't think much needs to be said of Flour and Stone. If you haven't heard of their legendary lamingtons and other array of delicious baked goods, then you must have been hiding under a rock. Where there is no instagram. And no bloggers from Sydney. Or bloggers from Melbourne who visit Sydney and bring back sweet treats. I mean. Really. That's a pretty bleak world you're living.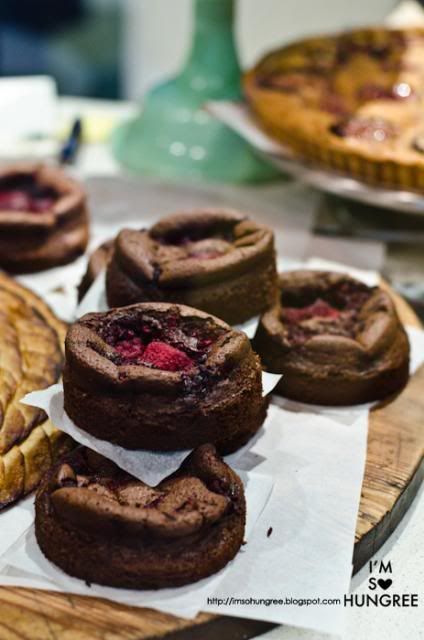 Although tempted with sweet treats such as an intricate apple tart, that looked like a giant flower, and almond croissants and chocolatey goodies, we ended up picking up a few things (including the famous lamington of course) to eat a bit later.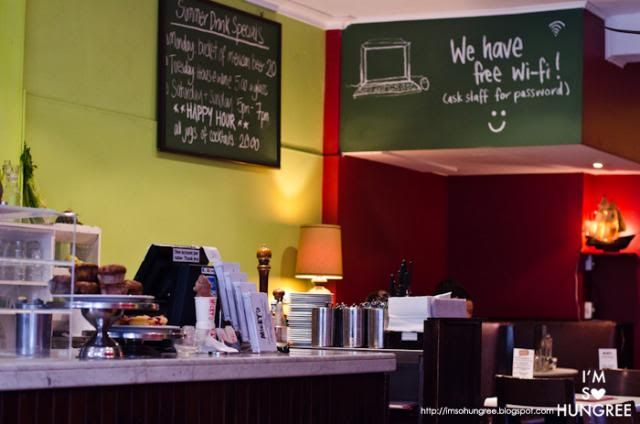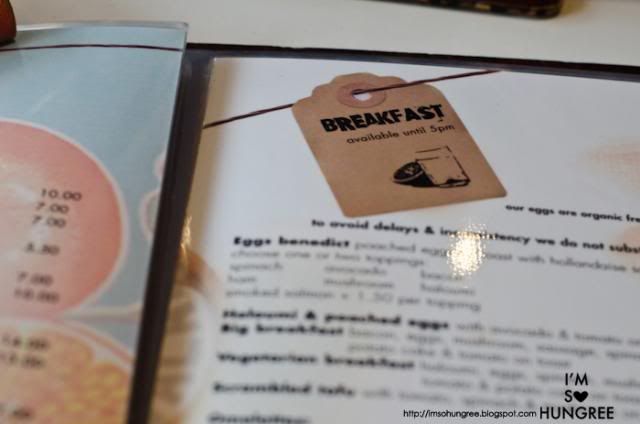 After that it was off to Paddington, where we stopped by Micky's Cafe for breakfast, as Ben had heard some decent things about it (or something of the sort). I was kind of impressed that the breakfast menu was offered until 5pm…I couldn't think of anywhere in Melbourne that did that!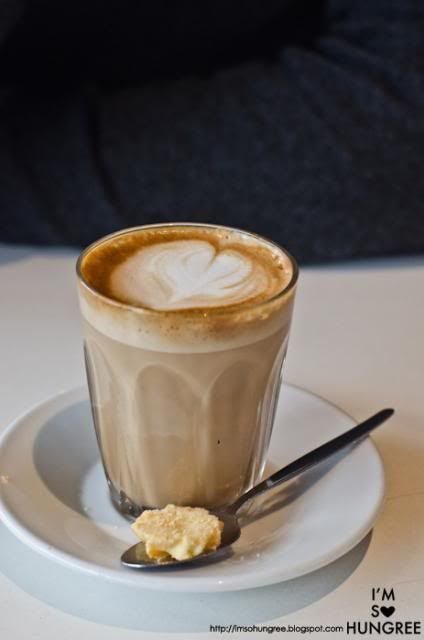 Although the cafe was lacking a little bit in personality (although there were some cute movie quote references floating around the place) and service at 9am, when there were only about 2 or 3 tables, was a bit slow, I was actually fairly impressed by breakfast itself.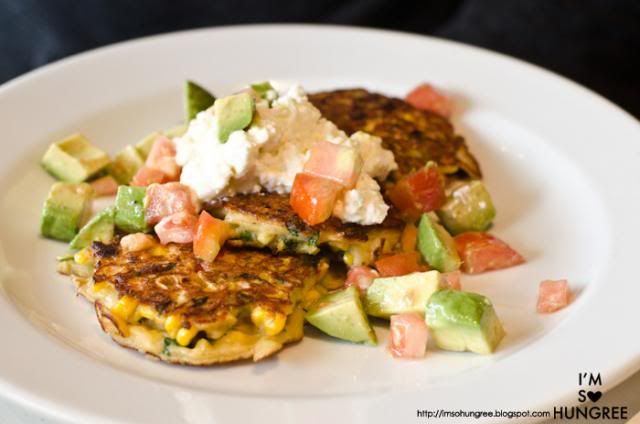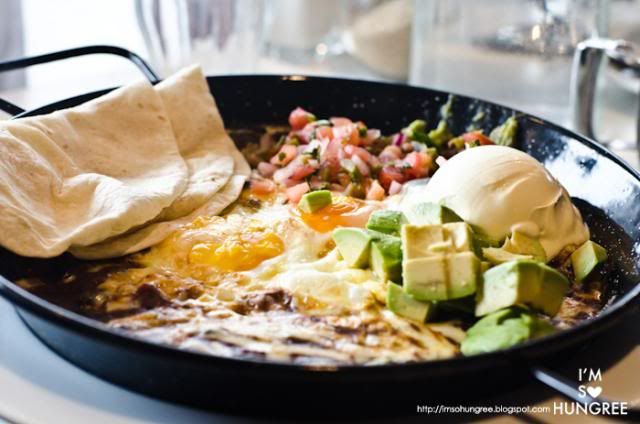 Ben had the corn fritters, with avocado, tomato and ricotta, which were modest and tasty and I…well…I got a massive serve of Huevos rancheros, with chilli beans, eggs, cheese, avocado, jalapenos salsa and sour cream with a tortilla. I actually really loved this, elements of richness but with a lot of fresh and bright flavours still. Tomatoes, avocado, hearty scoop of sour cream. And cheese. Cheese. All of the cheese. Did I mention cheese? The jalapeno kick was just brilliant. Totally warming and filling…I actually pretty much ate the whole thing myself because Ben doesn't like eggs.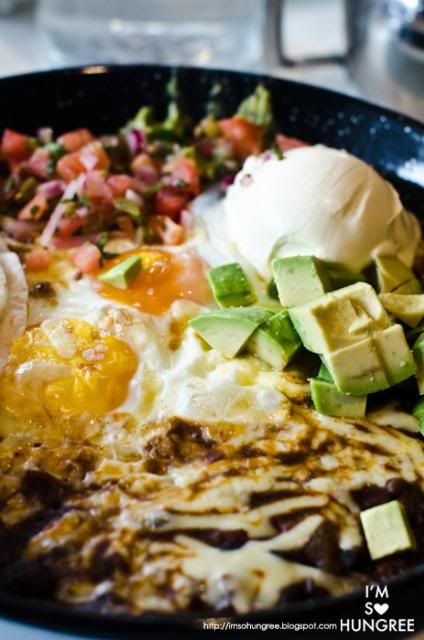 I know. He's weird. We still manage to be friends somehow. Maybe because he is a totally sweet guy though and actually let me pop by a White Suede warehouse sale that was going on nearby for nearly an hour. No complaints, no worries, he actually came in and poked his nose around at the dresses for a bit. Wonder if there's a way to transplant this shopping behaviour into Brad?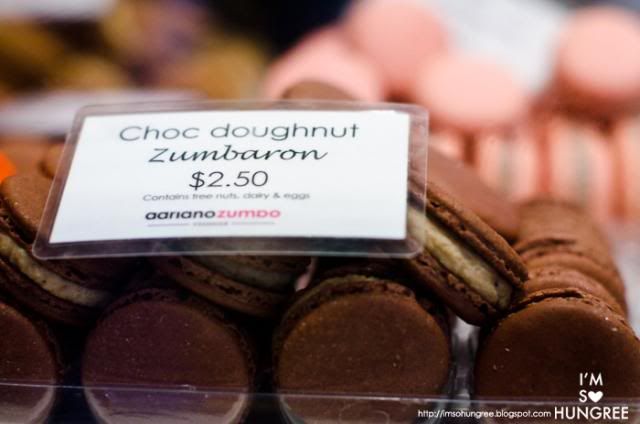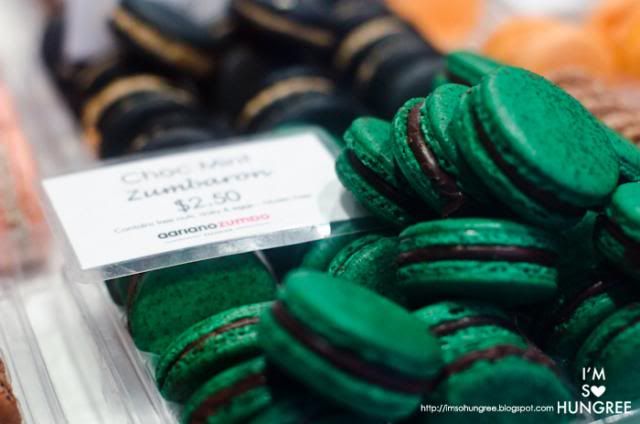 $100 spent, one silk dress and two silk tops later, we drove across town to Balmain to visit the one and only Zumbo. Of course. Although cakes, and delicious smelling breads tempted all the senses, I only had eyes for the macarons, that came in a rainbow of colours and an orchestra of flavours. Malt milkshake? Popcorn? Cola? Finger buns? Yes, yes, yes. I'll have all of those please.
With all our sweet goodies in hand, we then returned back to Ben's place so that he could run a few errands, and do a bit of study (he was preparing for actuary tests or something. Ew. Numbers).
Whilst he was out dropping off some laundry and picking up some mail, I discovered that Ben pretty much had the absolute perfect kitchen bench for shooting. Diffused natural light, light wood with nice woodgrain through it, surely it's the home cook photographer's wet dream or something?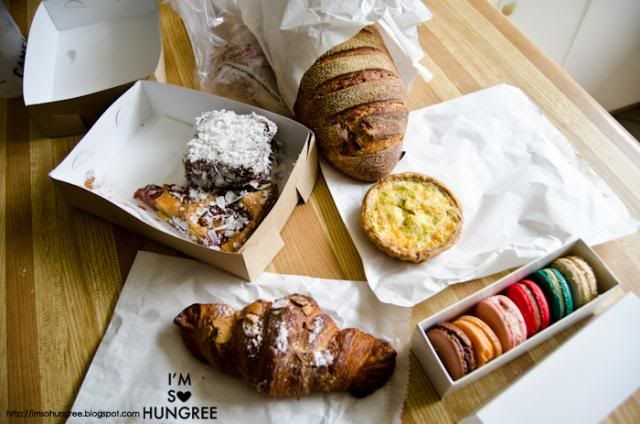 And so I proceeded to shoot our 'lunch'.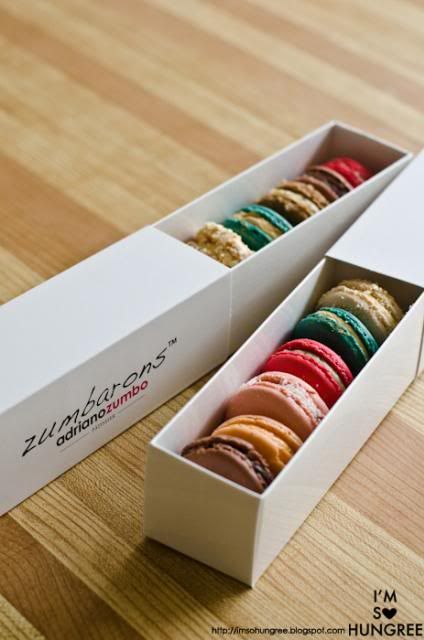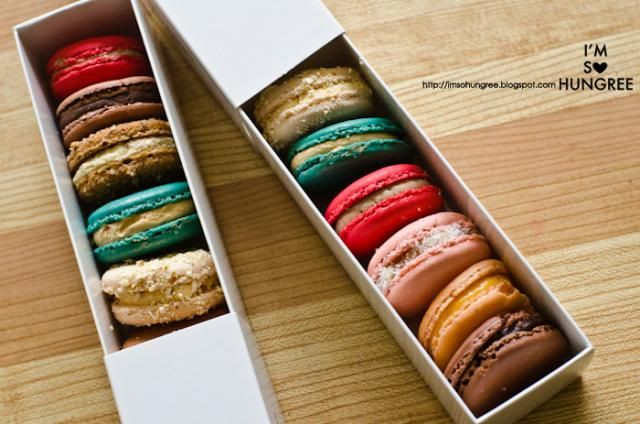 I much preferred Zumbo's macarons over the ones I had had at Laduree the day before. Whilst consistency varied between the macarons a bit, with some shells being soft and some a bit firmer, and some macarons with more filling than others, the flavours were the key characteristic to take note of here. You didn't go to Zumbo for perfectly executed classically French macarons. You went to have the cool punky and experimental kids of the macaron world.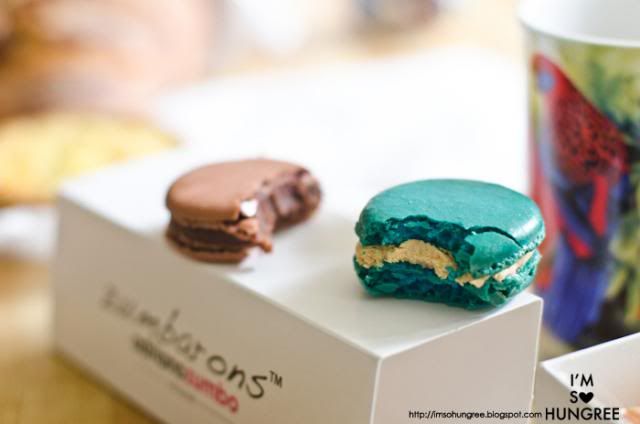 I went ape for the popcorn flavour. Ben was a bit weirded out, I was totally feeling it.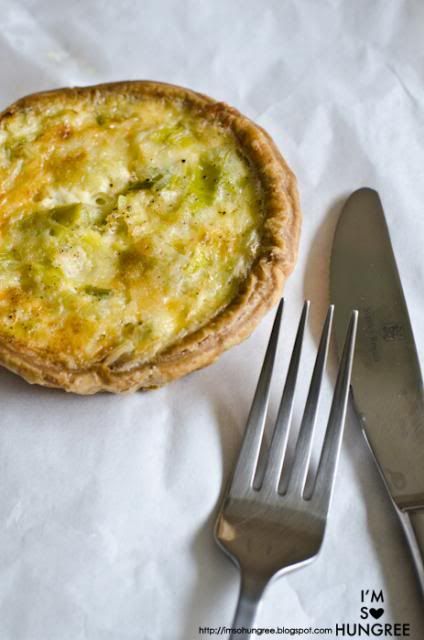 The leek and gruyere tart from Flour and Stone was delightful, Ben decided it was too eggy for him, but I loved how light it was, for being a cheesy tart.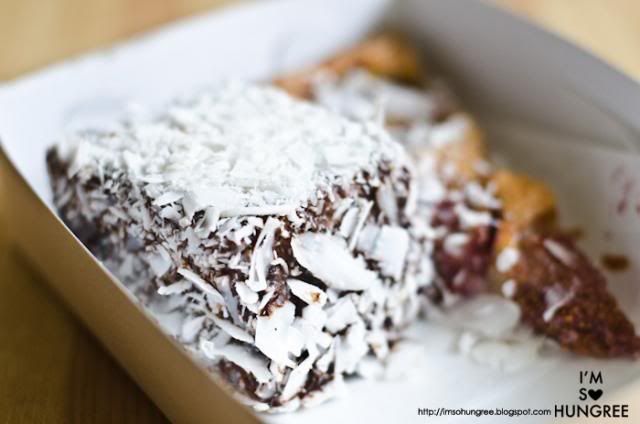 We also bought the fig tart, which I thought was nice, but not overwhelmed by (feel like I should have gotten the apple tart instead…) but both Ben and I absolutely fell head over heels for the pannacotta lamington.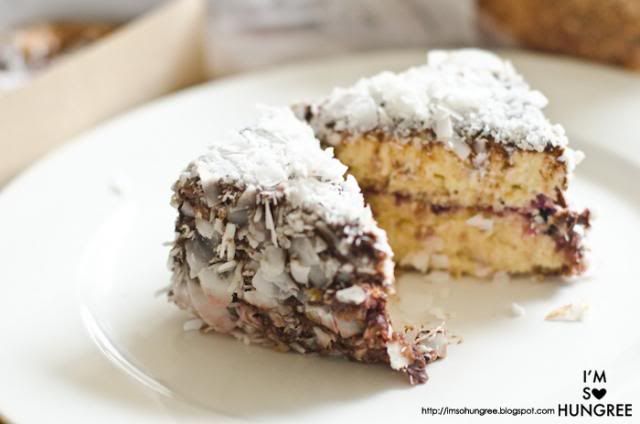 We understand Flour and Stone lamington lovers now. Truly, we do. And I am also incredibly jealous that I'm not in Sydney now. Because truly, every other day I would surely be popping by the little bakery and stocking up on these rich, smooth, moist and just sinful lamingtons. Lots of coconut, creamy pannacotta soaked lamington with berry jam sandwiched in-between.
Ben declared it to be the best lamington he had ever had. I'm not so familiar with lamingtons, but I would say it's the best I've ever had too!
I think the almond croissant was from Flour and Stone too, which was nice, but kind of hard to get overly excited about after having the lamington.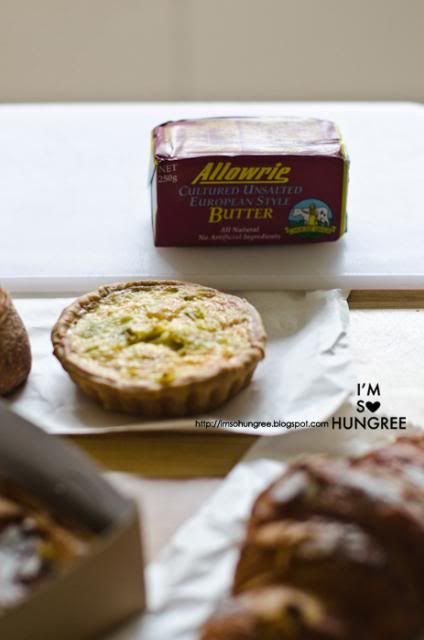 Ben had also bought an apple cider and garlic bread from Zumbo's, which he sliced and toasted, which just the best idea ever. When toasted, subtle tendrils of garlic aroma would float across from the other side of the kitchen, in a quiet announcement that it was ready for consumption. Spread room temperature butter over this and die over the garlic, the crunch and the chunks of apple. I thought it was a weird combo on paper, but it worked together so well.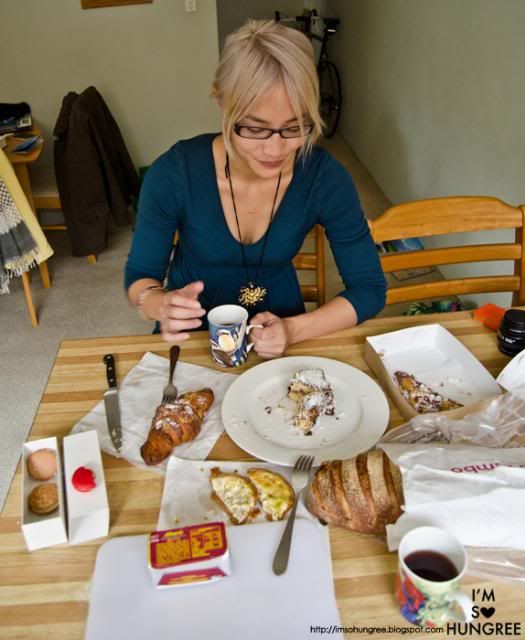 Yeah. Lunch was pretty awesome.
Lots of tea had to be consumed to offset all the sweetness and keep us awake as I blogged and he studied through the afternoon.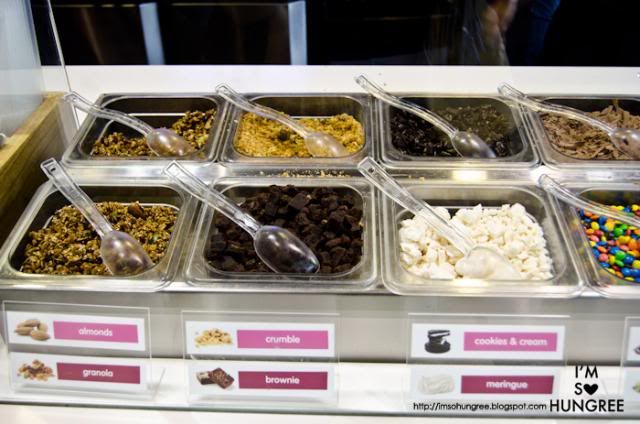 Just before dinner, my tummy started getting a bit grumbly, so we popped out to grab some frozen yoghurt from Wow Cow, just around the corner from Ben's. There's seriously frozen yoghurt everywhere in Sydney. Melbourne just seems to be in it's youth with it, but it's well and truly established in Sydney. I counted about 4 places in our short walk to the station!
A small serve of pomegranate fro-yo, sprinkled with chocolate flakes, in my belly (which I loved as it was deliciously tangy) and then it was on the train and over to Porteno to line up before opening…
…which I will save for another time, as really, Porteno needs a whole post just to itself….