So it's May already. Gosh that was kind of fast don't you think? We're almost halfway through the year already!
A couple of things happen in May. Melbourne really starts to get real nippy. International Nurses Day happens. Mother's have their special day.
And my birthday happens. Yay! How do you guys normally celebrate your birthdays? Drinks? Cake? Well yeah, all that stuff will happen (though not till the 24th), b
ut for me, I'm also celebrating with the debut of Ashley's Hungree Birthday Giveaway Bonanza!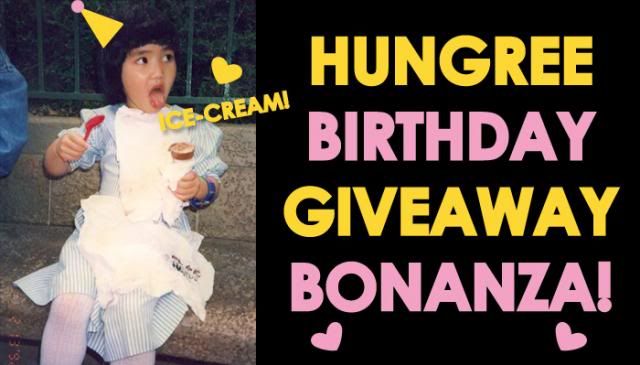 Yup, your favourite words guys. Say it with me. G-I-V-E-A-W-A-Y. Not just any giveaway though! This is a giveaway with some wonderful offers from different restaurants, cafes, wine stores etc. that I personally love. Could be loved recently, could be loved long time, but regardless, loved. I've personally approached each of the establishments below, not expecting much response, but have been absolutely astounded with their generosity, which, without, this post could not have happened.
Because this is a 'Giveaway Bonanza' and not just a 'Giveaway', I don't have one, two or even three prizes to give away. I have TWELVE yummy goodies up for grabs.
TWELVE.
I AM SO EXCITED.
Breathe, Ashley, breathe. Pheeewwwwww.
So not to keep you chomping at the bit for too much longer, let me outline what is up for grabs and then more importantly, how you can be in the running to be…well, in the running!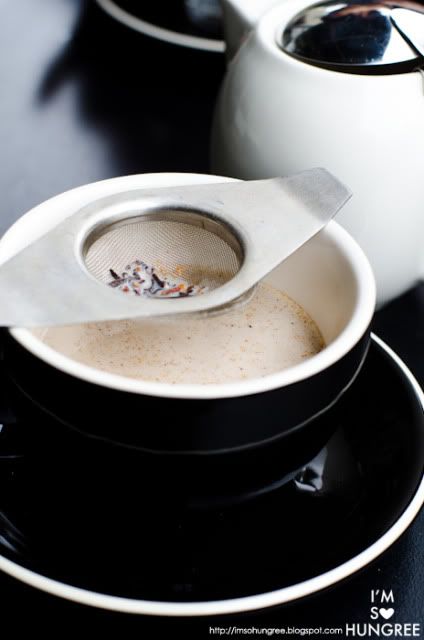 If you don't know how much I love Percy's Aeroplane's soy chai by now, then you clearly don't know me at all! The very kind folks from Percy's have been kind enough to provide breakfast for two, which includes a coffee (or chai, actually I'll be very sad if you don't get a chai) and dish off the breakfast/brunch menu each! I'm a fan recently of their smoked buxton trout brunch dish. Mmhmm!
T&C's: One coffee or chai and item from the breakfast menu per person. No additions or variations to the breakfast items permitted.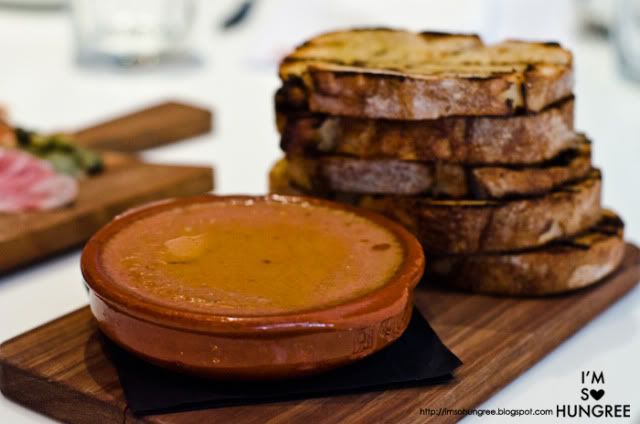 I adore pizza. Love it. I mean, how do you go wrong with cheese and bread really? I've always been on the hunt for a good gluten free base as well, which I recently found at the Grosvenor Hotel. But not just that, I remember dying over their chicken liver parfait (a Marco Pierre inspired recipe) and their chunky fries, which are just sinfully crunchy, who's recipe remains secret. Not fair Amelie!
T&C's: Valid for 4 months. Has to be redeemed in the restaurant. Cannot be used at the bottle shop.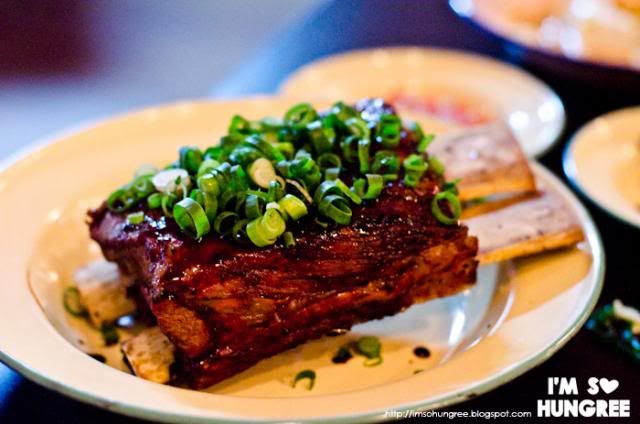 So Travis is ridiculous. But in the totally good way. The guy who brings us some of the best beef ribs I've had in memory, is also giving me (to give to you) six vouchers to dine in at Masak Masak! That's three $30 dinner vouchers and three $20 Sunday brunch vouchers.
Now Sunday brunch at Masak Masak is brand spanking new, so you're going to get to try it, perhaps even before the hoards of bloggers get there!
Travis has told me to expect thick toast, with kaya from Luxbite with butter, Lo Mai gai (sticky rice and chicken goodness) and nasi lemak wrapped in banana leaf (this one I'm particularly
excited for)! So a real Malaysian style brunch, giving your weekend morning a bit of a different flavour!
T&C's: Dinner voucher valid Mon - Sat. Brunch voucher valid Sunday only. Booking required. Strictly for food only. Cannot be used for drinks. Valid until 30th of June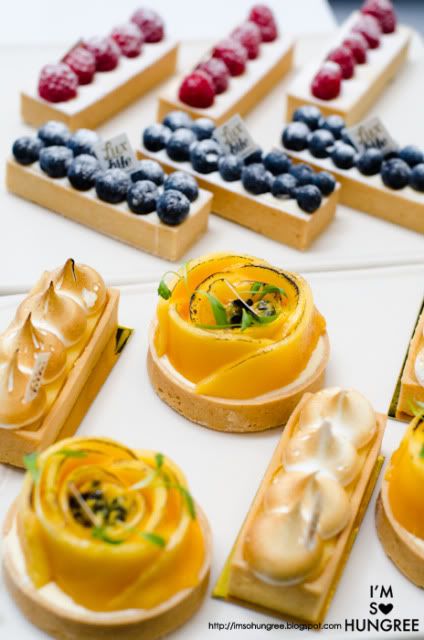 Yen and Bernard at Luxbite are amazing, I love that we are able to bond over good Malaysian food, an obsession with Japan (although they get to visit a lot more than I do) and of course, sweets of all sorts! Of course, they're wonders in the kitchen as well, whipping up a gorgeous rainbow of macarons, in all sorts of exciting flavours (Pandan? Kopiko? Bamboo Charcoal? Yes please!) and of course absolutely beautiful cakes that are almost too beautiful to eat. Almost.
Just so you know, $50 is enough to order one of their cakes that can serve 8 to 10 people…surely you need to spend a voucher from a birthday giveaway on cake? Surely? I'd personally get the Opera of Banoffee cake, your traditional chocolate and hazelnut classic, with a little tropical twist in there. Yum!
T&C's: Valid until 30th of June.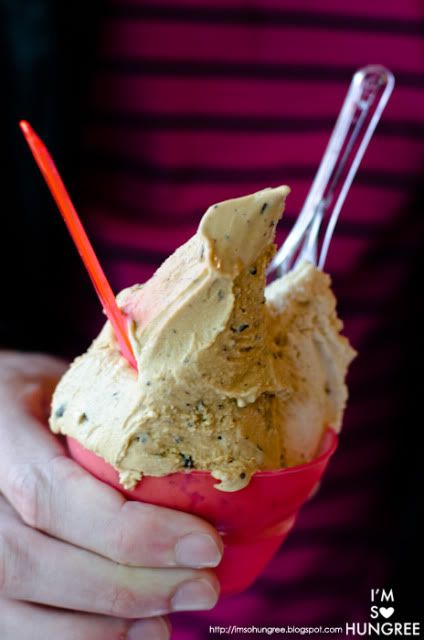 To keep the sweet theme going, Helados Juaja, which is the only place I go to gelato on Lygon Street now (because I'm such a foodie snob, teehee) has kindly given me two vouchers so that two of you guys can take a whole pack of gelato from them. Oh man. Should totally keep one of these for myself, but that wouldn't be very nice now would it? If I were going to get a take-away pack, I'd make sure I had some of that Argentinian dulce de leche, with chocolate chips and maybe the salted caramel…or white chocolate with raspberries? But what about hazelnut? Hhmm…
T&C's: Valid until 30th of June.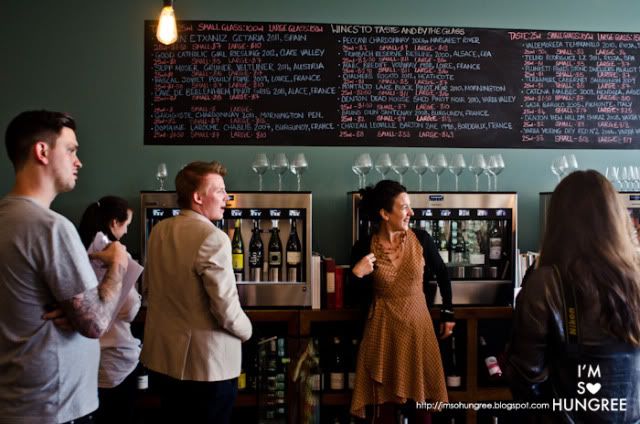 Rounding up the offerings, with a cheerful tipple (or eight), Jack from the Tasting Table has been very kind to offer a lucky couple tickets to a Tasting Event of their choice, which usually retail at $35 per ticket! There's a Bourdeaux Wine Evening coming up in June, where you will have the opportunity to try 8 wines from the famous winemaking region. Think this would make for a lovely date night! You can also keep an eye on the website to see what other events come up soon!
HOW DO I WIN?
Because I'm so nice, I'm going to give you two opportunities to enter!
1. Leave a comment on this post telling me about your favourite way to celebrate your birthday (I need some ideas for mine!) and an active email that I can contact you on (or I won't be able to give you your prize! Sadface!)
2. Follow me on twitter and tweet about this competition! Please make sure to include a link to this post, tag me (@imsohungree) and include the hashtag #HungreeGiveaway
Please make sure you've done both of these things before Friday the 24th of May 11pm to have two chances to be drawn for any one of the awesome prizes above!
I will draw and announce the winners on the 25th of May (provided I'm not too hungover from the night before)!
And finally, a couple of general terms and conditions (boring but necessary)!
Limited to people in Australia
For those who do not live in Melbourne, I will not provide any transport to get here, only the above vouchers!
For those that live in Melbourne, I will only be providing vouchers, no transport!
Vouchers cannot be exchanged for cash.
Winners are chosen at random! No bribes taken...
One prize per person, giving everyone a chance to get something here!
Additional T&C's may apply for vouchers