Disclosure: I was invited to attend the Grain Store launch, and returned and paid for my own brunch.
I had heard a lot about The Grain Store before I visited myself for the first time. I had heard so much good feedback in fact, that I had recommended a couple of friends to visit, even before I had!
When my friends who visited all returned with similar reviews, I knew I had to visit…fortunately, shortly after, I got asked to check out their launch, so how could I say no?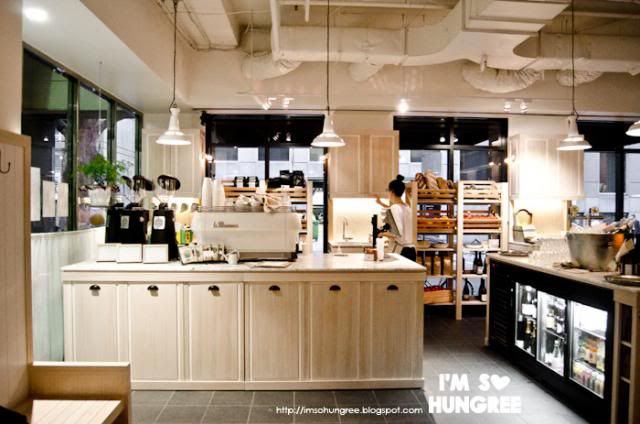 So I met up with my friend Shamim, who's slowly turning into a regular on my eating expeditions, who was one of the friend's who visited before me, and we strolled down from her place on Russell Street (yes, she lives in the heart of the CBD, so jealous), down to the west end of Flinders Lane.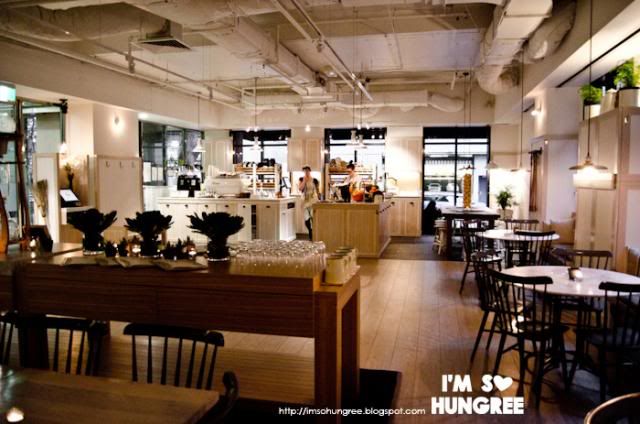 I must have gasped when I entered, although The Grain Store is inspired by the days when the buildings in the area were used to store grain (unsurprisingly), the space hardly felt like a dark warehouse.
Instead, with tables and chairs pushed aside for mingling space, The Grain Store was warm, inviting and felt incredibly bright, despite the sun setting. It was so refreshing to have white walls, and light woods, and just a beautifully crisp and clean aesthetic. I felt like I was in a cute interior design magazine!
As we sipped on wine and bubbles, we got to try a variety of tidbits from the kitchen, which we all complained were on the small side (we're food bloggers, what do you expect?), but still all absolutely delicious.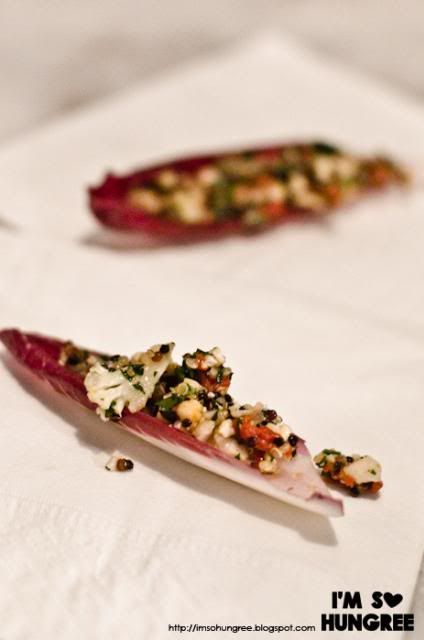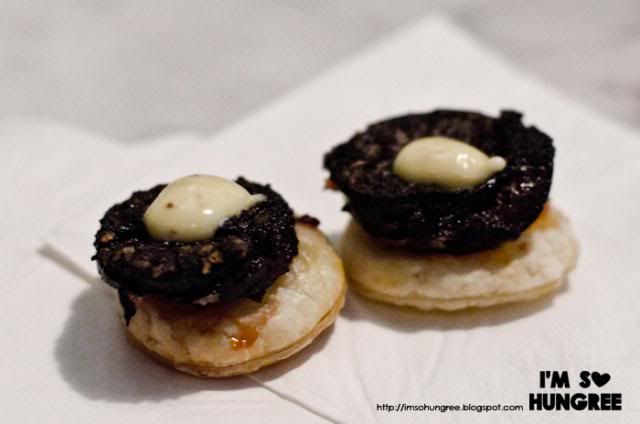 Red witlof with cous cous was a fresh awakening to the palate, served cool with a bit of crunch. The black pudding was piping hot and naughtily delicious, so I couldn't help falling in love with it straight away.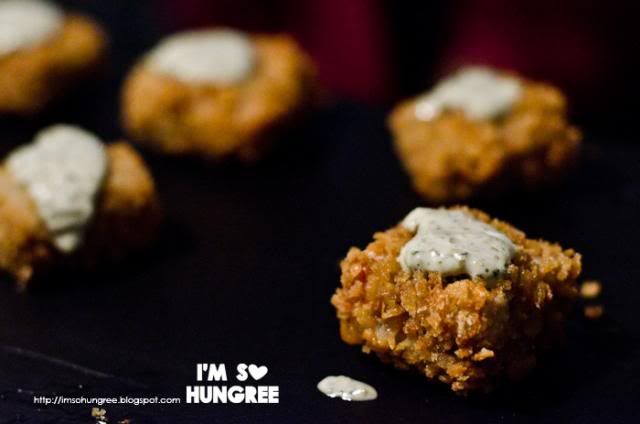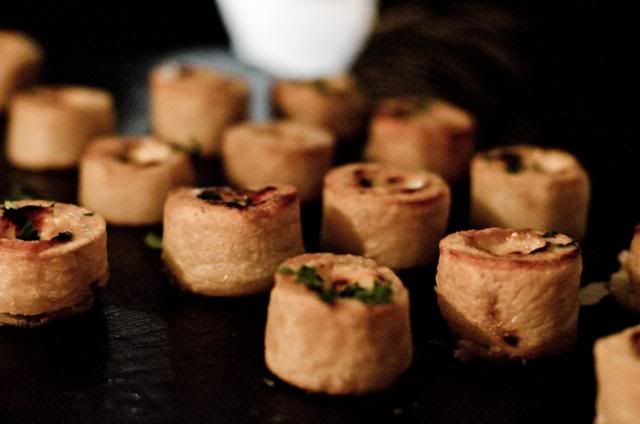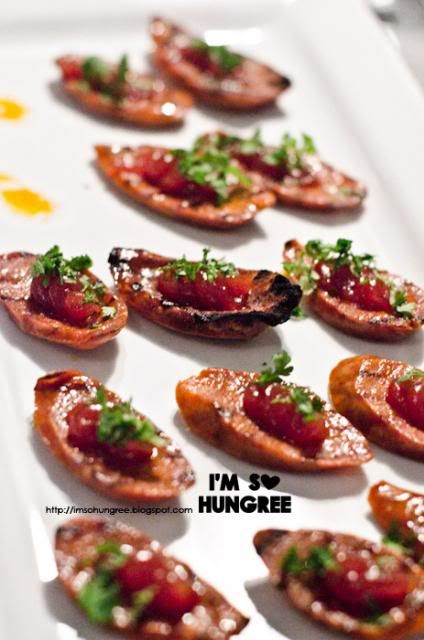 Little baked potato bites with cheese made for hearty little bites and I loved the super spicy and delightfully charred chorizo with a bit of sweet salsa goodness on the top.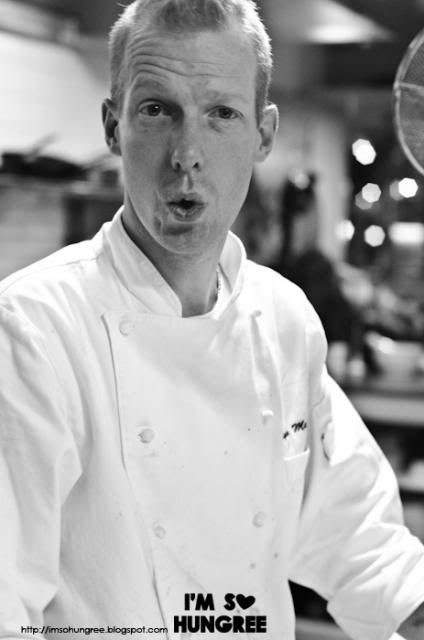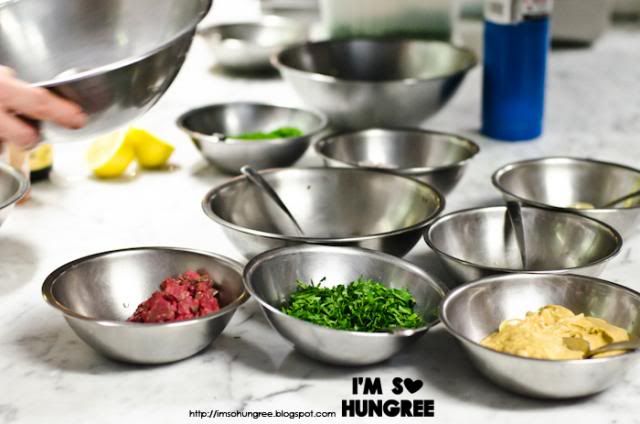 We were also invited into the kitchen with head chef Ingo Meissner, originally from Germany, who gave us a demo of how he makes his steak tartare, with 11 different ingredients! (Sorry for the photo Ingo, but I just love how this photo shows how animated and lively you are! :))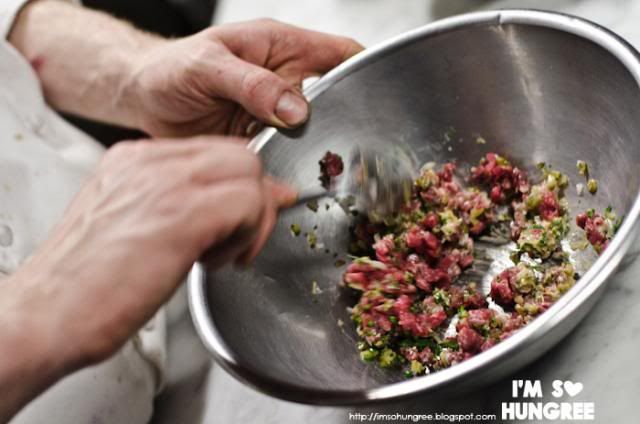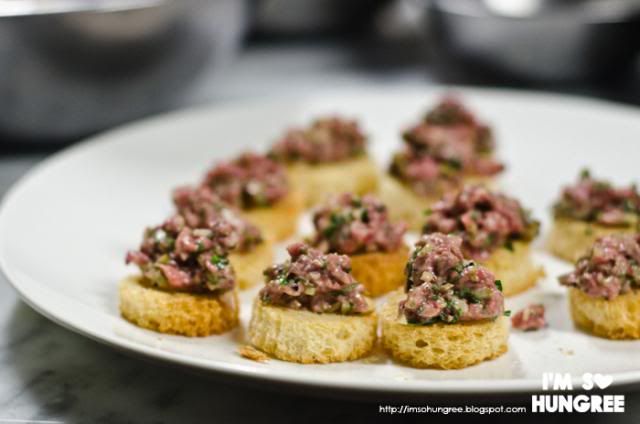 Chef Ingo made it all look so easy, merrily chatting away to us while his hands kept busy, with a pinch of this, and a toss of that. Served bite sized on a bit of toasted brioche, there was nothing to dislike here.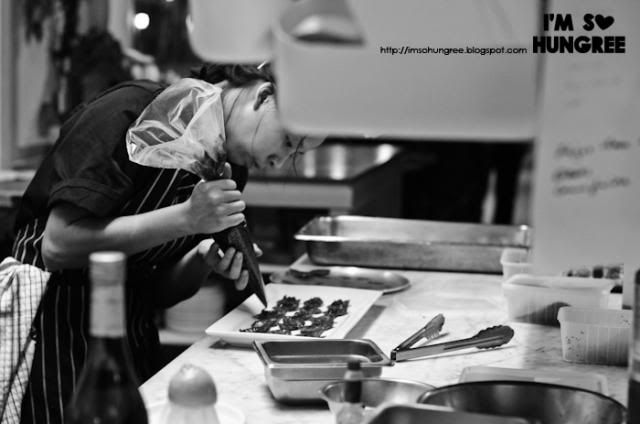 It was great to know too that on top of serving delicious food, The Grain Store also gets it's produce supplied by Brunswick's Ceres Market Gardens, so supporting local farmers and also reducing their food miles. Lots to like right?
Still the real test comes in actually dining at the establishment, so Brad and I popped by the weekend before we headed off to the States.
Visiting on the weekend is made real easy, as people driving in can park at the carpark below for just $5…for the whole day! Good deal if you ask me!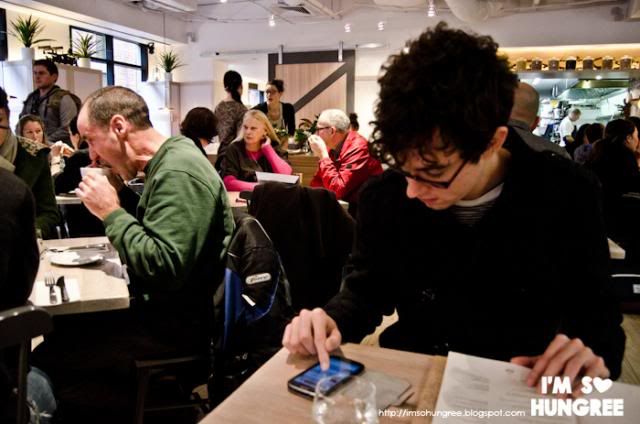 It was bustling when we got in, every single table taken with happy looking diners with great smells wafting about the room. We were told that it would be a 30 minute wait, but were seated in about 20 instead…can't complain about that!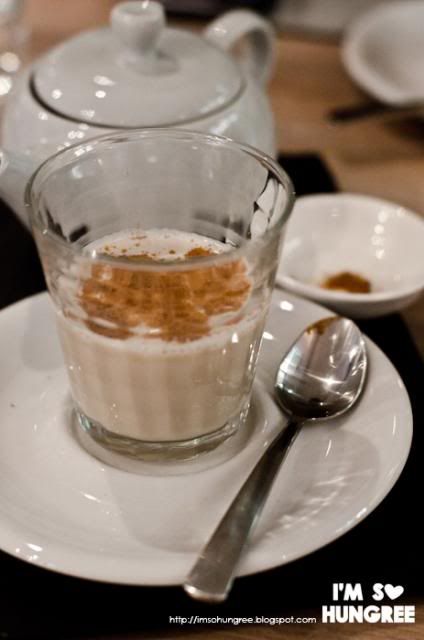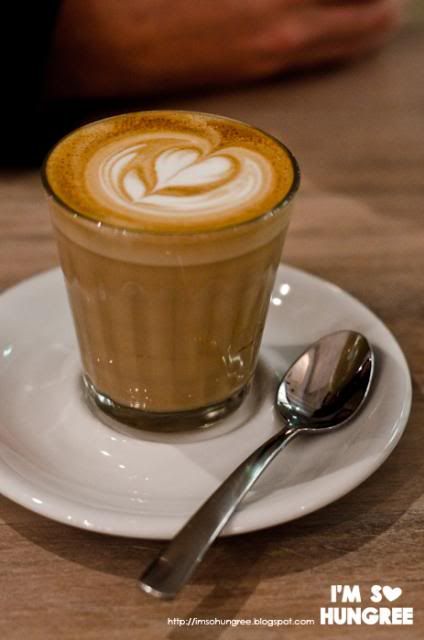 Beautiful coffees, and warm and tasty chai lattes, wouldn't have minded it to be a bit spicier and stronger, but perfectly pleasant in the nippy weather.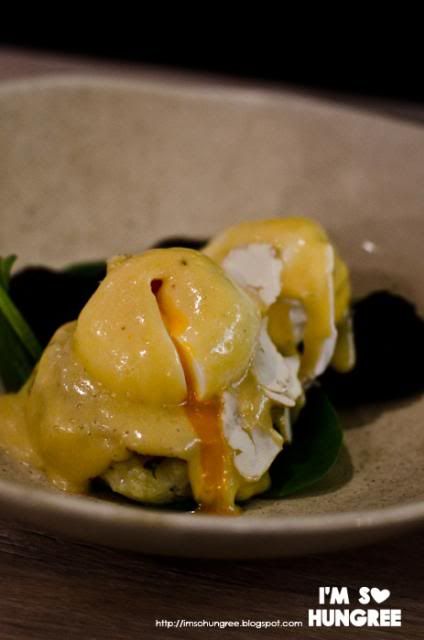 I was excited for the food and certainly wasn't let down. Brad's portobello mushroom and raclette potato roesti with poached eggs and hazelnut hollandaise was a delightful twist on a classic, with thick and golden hollandaise sauce and deliciously oozy yolks. The subtle nuttiness of the hazelnuts added a lovely earthiness.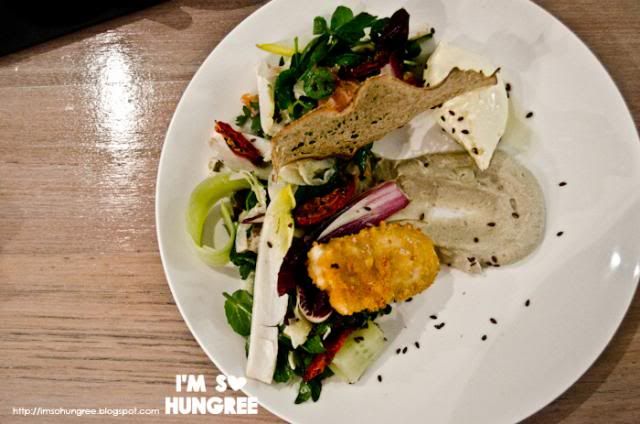 I couldn't be more delighted when my dish was placed in front of me. I didn't want to eat it! It was a piece of art! The orange cured salmon with fried poached egg, truffle creme fraiche, smoked eggplant and crostini was a masterpiece. A variety of fresh greens, sculpted across the plate, a smear of baba ganoush that was smokey and tangy and just perfect with everything else.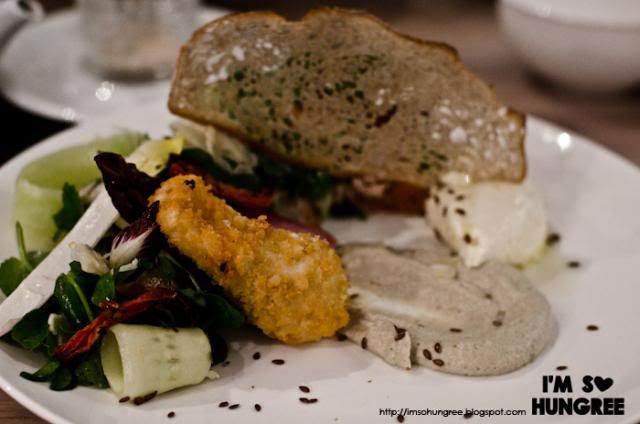 Oh and a panko crumbed poached egg. Love the stuff. This is how you make a salad exciting! My only complaint was that there wasn't a whole lot of salmon, but what I did have was smooth and sweet.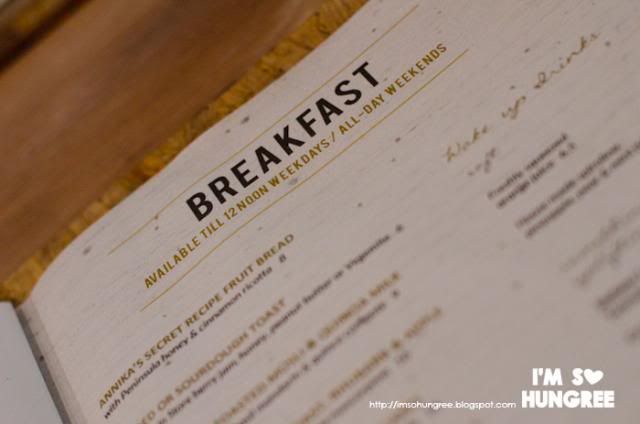 Ingo and the team are doing great work at the Grain Store, and it obviously shows with the volume they're doing on the weekends and I imagine the suits up that end of town are loving the new addition to the brunch and cafe scene in the city.
As I've been writing this post, I've been reviewing the menu and considering what to have on my next visit…perhaps chilli and fennel sausage with the winter vegetable hash?