Disclosure: I was invited to try a complimentary brunch

UPDATE: I have been informed that Helados Juaja was only offering the Panqueque brunch throughout the duration of winter, and will plan to offer this again next winter.
How many places can you think of that serve gelato, also do brunch?
Well you can add one to that list now, as Helados Juaja, the only spot on Lygon Street for smooth and creamy Argentinian style gelato, is now offering savoury (and sweet, of course) weekend brunches.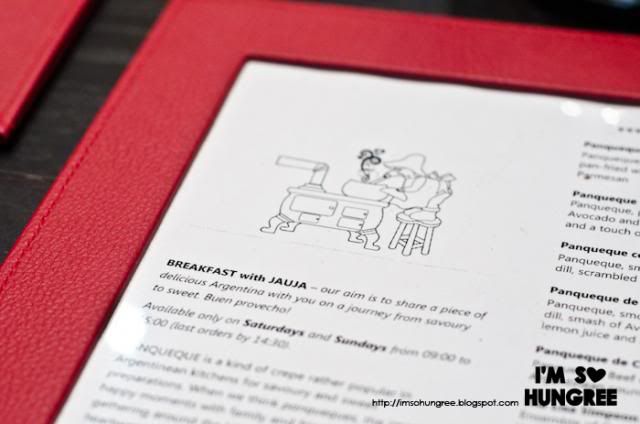 But these aren't your typical eggs with sides, on offer are panqueque's (pronounced 'pan-kay-kay'…I think...now say it with me, pan-kay-kay, pan-kay-kay...), essentially an Argentinian crepe.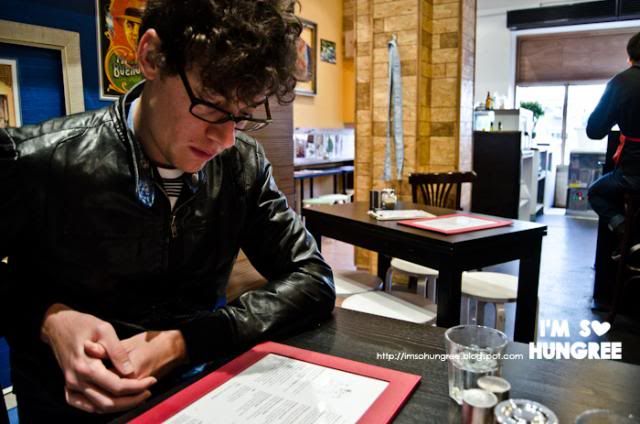 Brad and I popped into the gelato store at 11am one weekend to check these out. The back of the store, which probably wasn't as utilised as it could have been previously, is rearranged to provide a cosy and intimate setting, that could fit in quite a number of hungry brunch goers.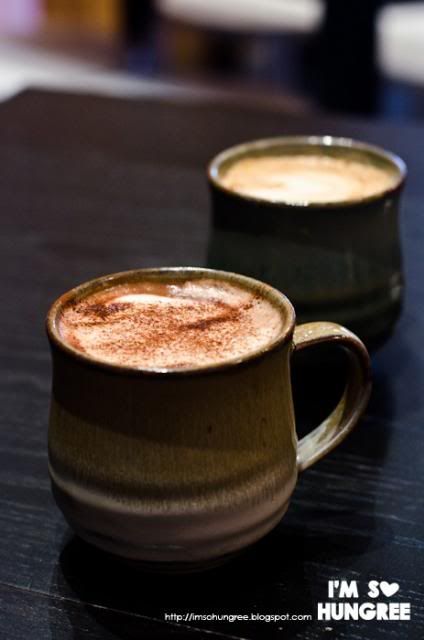 Weekends are perfectly paired with a smooth and rich hot chocolate (when a soy chai is not available), with a bang of cocoa without all the sugar. Love, love.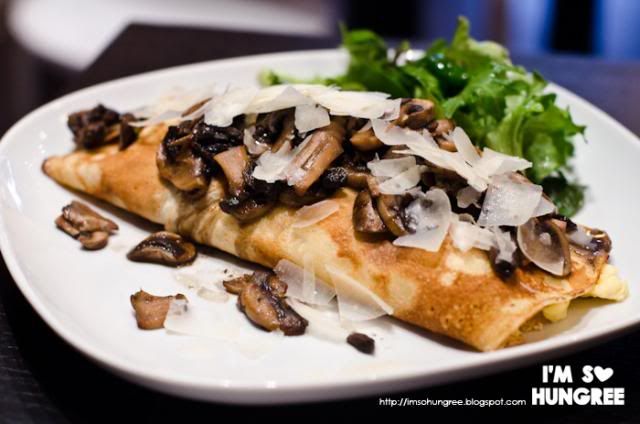 For brunch I chose the Panqueque con Hongos, Huevos y Queso, a panqueque with scrambled eggs, a mountain of mushrooms pan-fried with a hint of thyme and a generous shaving of parmesan.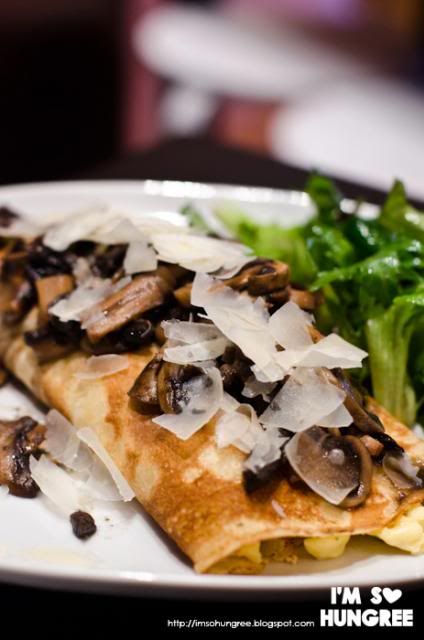 I found the panqueque crepe to have a very light and fluffy texture, even if it was quite thin. There was a nice eggy flavour to it, although that could have just been the fluffy scrambled eggs as well. The mushrooms were well seasoned and very tasty, I just loved how savoury and moreish they were…give me more!
With some encouragement from me, Brad opted for the Panqueque de Carne y Queso, a panqueque wrapped around beef cooked in a traditional Argentinean country style with shaved parmesan on the top, which is the most traditional combination on the menu.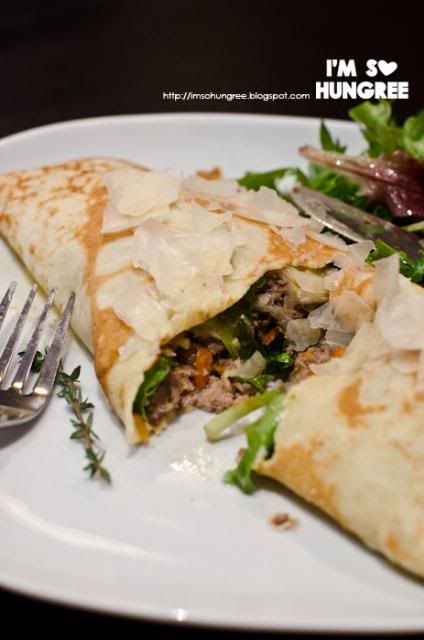 Although beef isn't a typical choice of breakfast for Brad or I, this was quite a bit lighter than I had expected it to be, with finely diced carrots and other vegetables mixed within, providing a crunch of texture and a bit of freshness. It was all well seasoned, I can't put my finger on exactly what was in the seasoning, as it was not spicy, but there was definitely a bit of 'lift' in the flavour.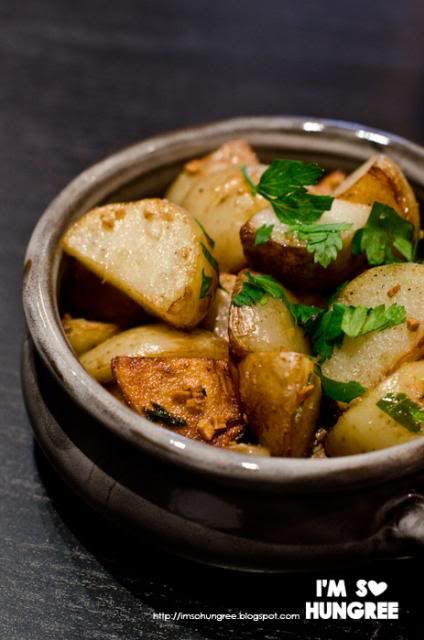 Rachel (who manages Helados Juaja) also insisted we try the rustic Argentinean-styled potatoes, which I wasn't interested in initially, but goodness. So aromatic. So much garlic. So much garlic. It is all the win. We very comfortably nearly finished this between the two of us! Just make sure you are actually sharing these, otherwise someone in the party is not going to be getting as good a deal as everyone else!
Finally, although Brad and I don't often do brunch dessert, since he's not much of a sweet tooth…when at a gelato shop, it's kind of necessary isn't it?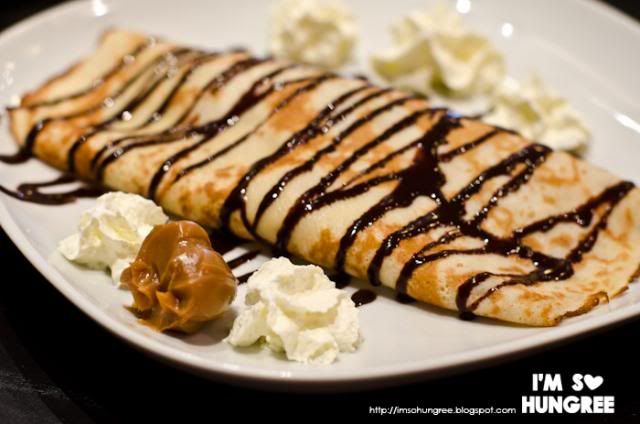 Which meant that despite being quite full on our savoury panqueque's and potatoes, I made sure a Panqueque de Dulce de leche, Chocolate y Banana showed up on our table.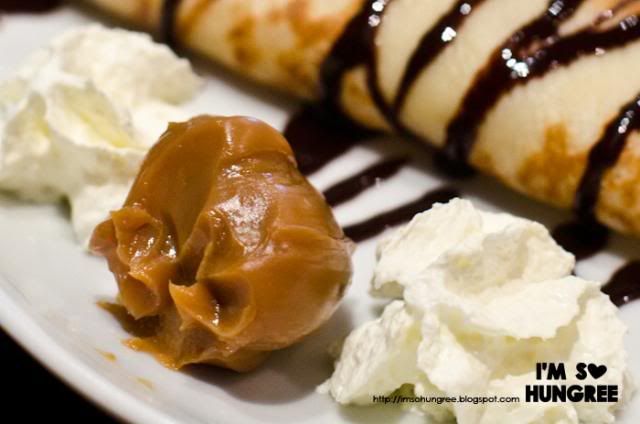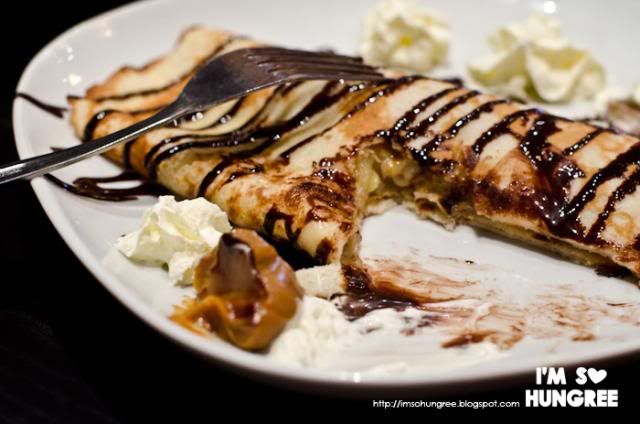 Yeah. You read it. Panqueque, wrapped around bananas, drizzled with a rich chocolate with a serve of dulce de leche on the side. Mmmmm.
Although I thought initially that the dollop of dulce de leche was on the small side, I was very quickly proven wrong, as I generously lopped it on the panqueque, over and over again. It's just so smooth and velvety on the tongue, without that sugar burn in the back of the throat. Amazing.
I mean really, do you guys need more motivation? Savoury crepes, sweet ones, dulce de leche and gelato all in the same spot. With interesting fillings like smoked trout (which is again a fairly traditional filling), I think I've got my meals covered for a while here….