Disclosure: I attended the masterclass at Bistro Guillaume as a guest of Tefal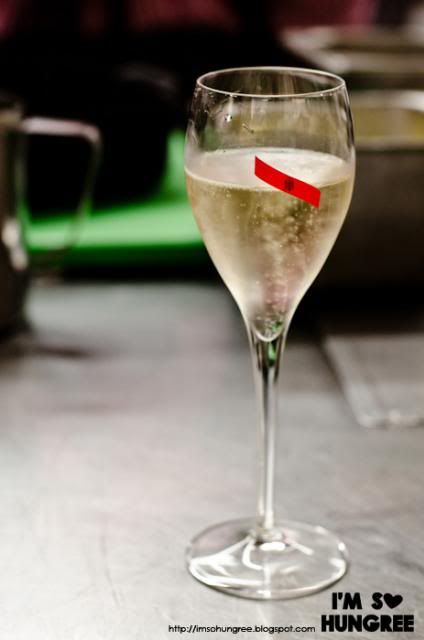 Champagne on a Monday morning?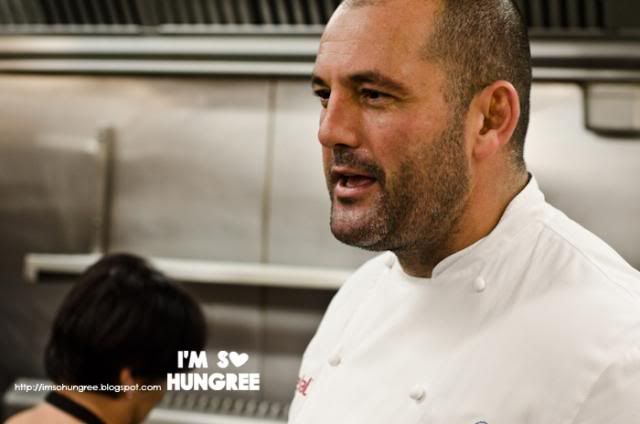 Only when you're hanging out with Guillaume Brahimi of course!
A couple of weeks ago I was invited to spend my Monday morning in Bistro Guillaume and attend a masterclass, alongside media and other bloggers, inspired by Christmas in July, with the man himself and also check out Tefal's new heritage range…I mean, how does one say no? Oui, oui, all the way!
It had been a while since I was last at Bistro Guillaume, and that had been for dinner, so I loved being in on a bright sunny day, where the windows did the space so much justice…but we didn't get to enjoy for it long.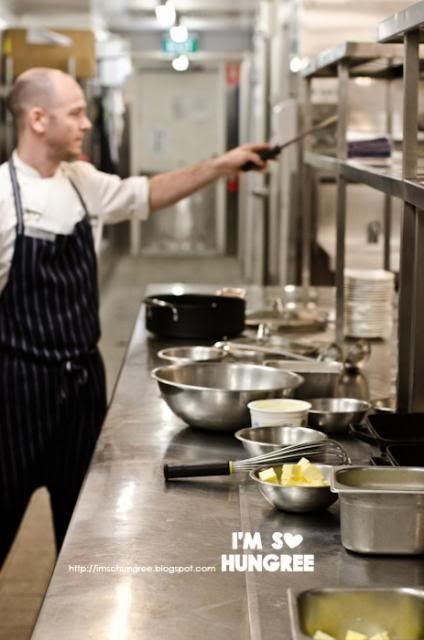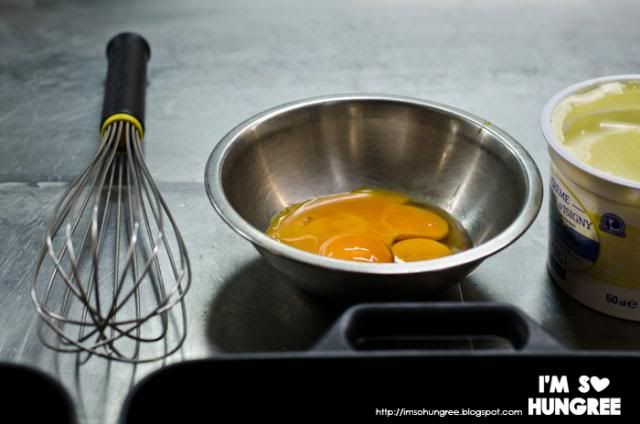 We were soon guided down a hidden set of steps at the back to the kitchen sanctuary, where all the food prep was done. I was amazed how big the kitchen was and how clean it was as well! One could only imagine what it might be like in the midst of preparations for a service.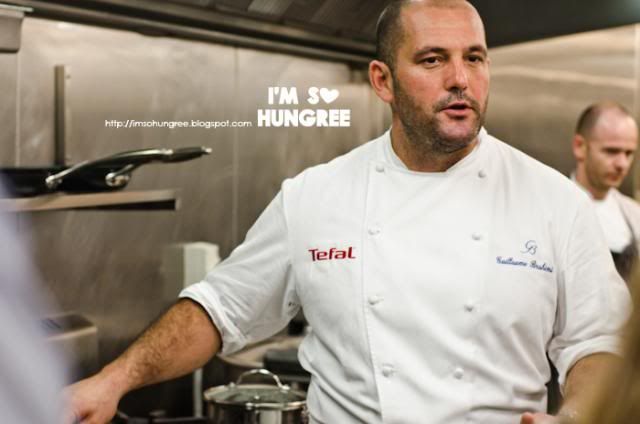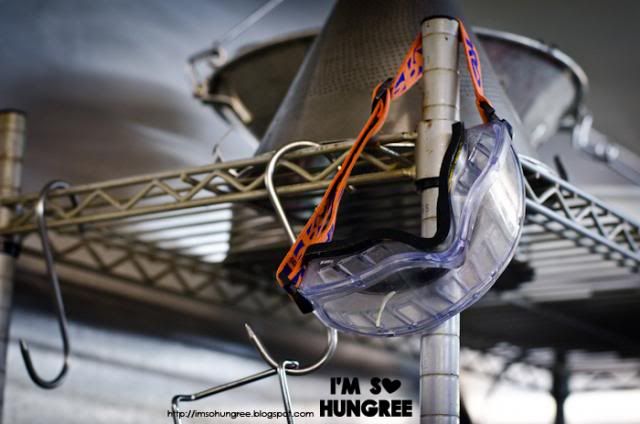 Brahimi was the most wonderful host, so jovial, full of laughter, full of stories. Apparently the above goggles are used for chopping onions! When you have to get through 60kgs of onions a day…I can understand why!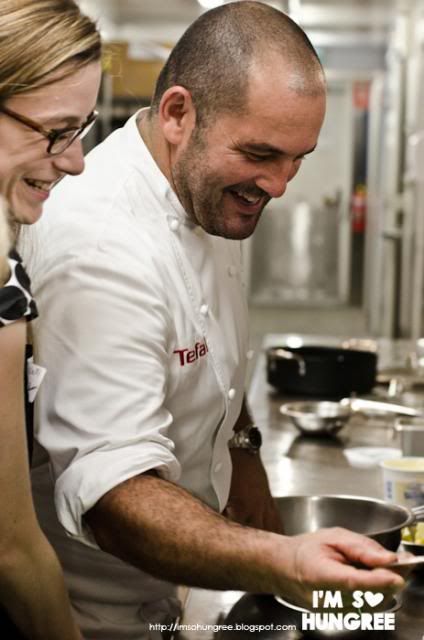 Speaking of onions, we started our masterclass watching how to make a very classic French onion soup. Apparently in France, onion soup is something that's eaten at any time of the day, but in particular, late night and early morning. Brahimi paints us a picture of a bustling French market, lively at 3am in the morning, with people sipping on their white wine and drinking their onion soup at the bistro.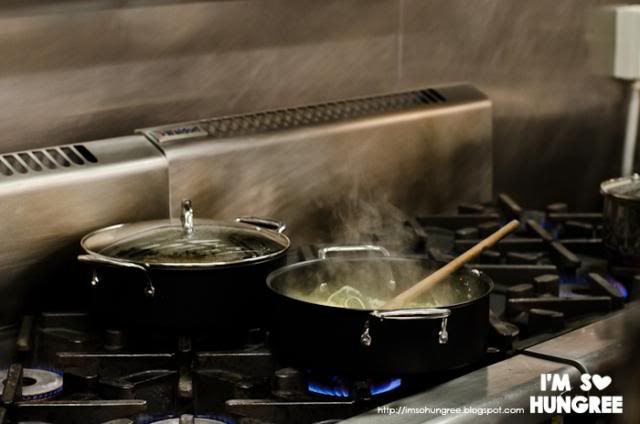 Naturally all the pots and pans in the kitchen are Tefal, and Brahimi explains how loyalty is important to him, he's been using Tefal pans since he was 15, when he was apprenticing in Robouchon's kitchens!
As we're prepping the pots and pans, he points out the red spot in the centre that goes completely red when the pan is 180 degrees, so that you know for sure when your pan is hot enough to get a nice sear on a piece of fish, or something of the sort.
I found it interesting that Brahimi uses veal stock for his onion soup, specifically, he uses veal osso bucco, as you need some of the meat and fat from the animal to get some flavour in there!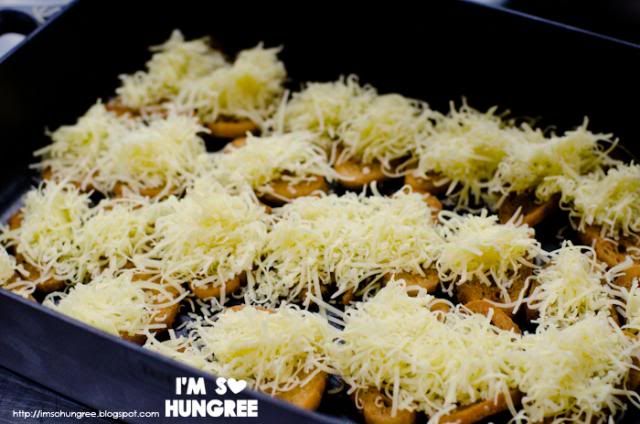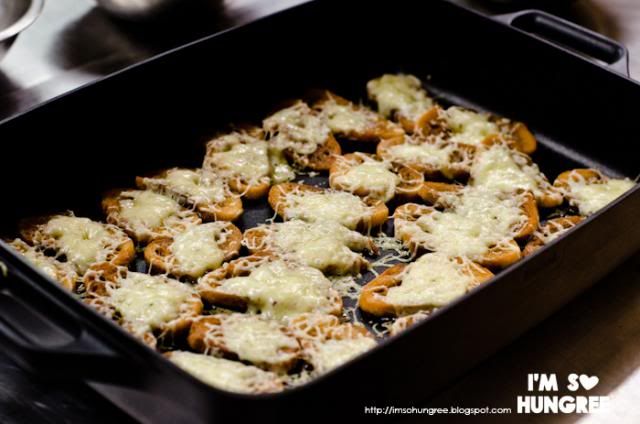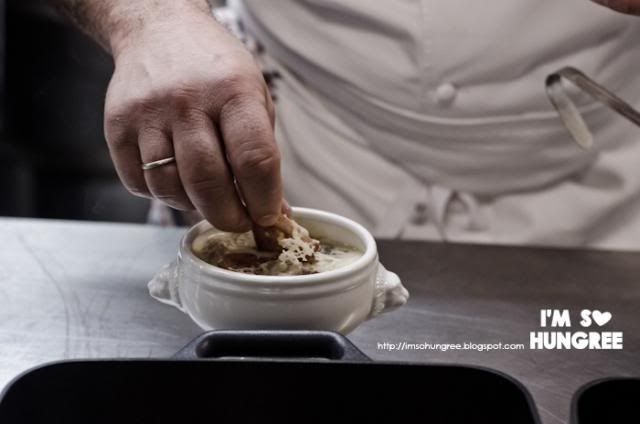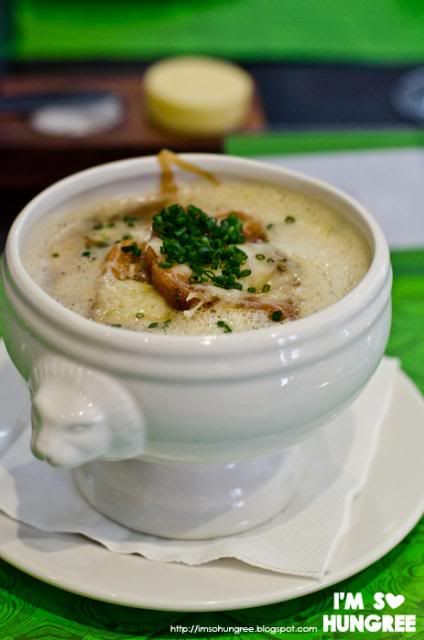 We're generous with the gruyere on the croutons, which makes for just a little spot of decadence in the comforting flavours of the onion soup. Just sublime, so rich, so creamy…I was almost full after just the soup, to which Brahimi looked at me with the most appalled face I'd seen! Time to get the food blogger pants on clearly!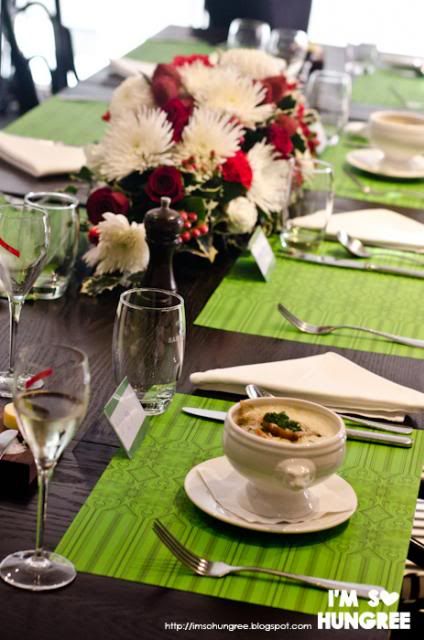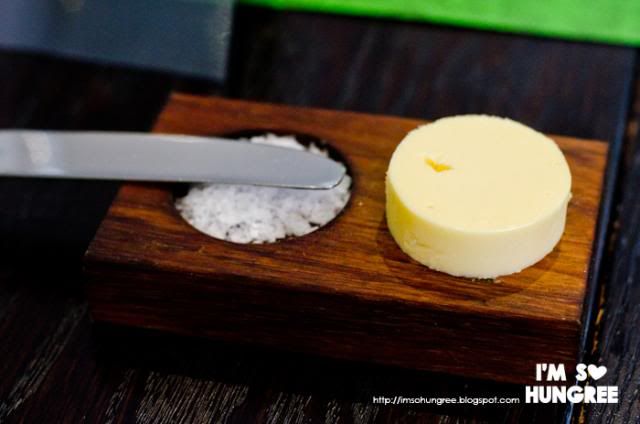 Brahimi loves to focus on local, his table butter coming from a Victorian butter factory in weekly batches…that's how freshly made it is! He's passionate as well about focussing on the smaller, but specialised producers, as to him, that's the only way to progress to better quality…everything!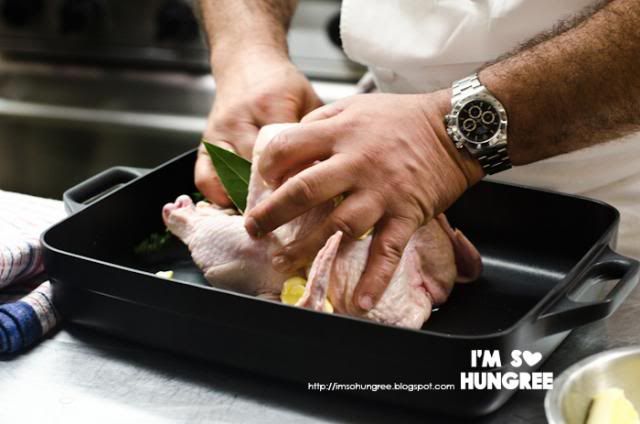 For his chickens, which he loves, he gets his birds from Maggie Beer's daughter, who raises free range chickens in the Barossa Valley and has been for years. One interesting thing I learnt was that you cannot break the bone of a free range chicken, if they've been brought up properly.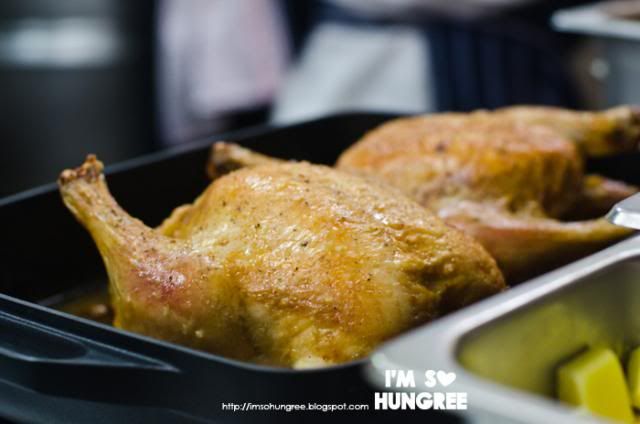 Like any good Frenchman would, the chickens are liberally rubbed with butter then roasted in Tefal's Heritage roasting pans, which are much lighter than I expect when I get my hands on one, as they look quite sturdy! The tip here for roasting chicken is not to add salt at the very beginning, as it will dry up the skin and make it go brown very quickly, salt your roast chicken about three-quarters of the way through roasting instead!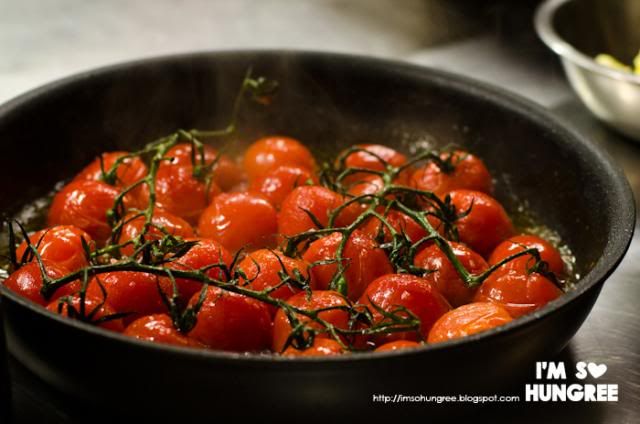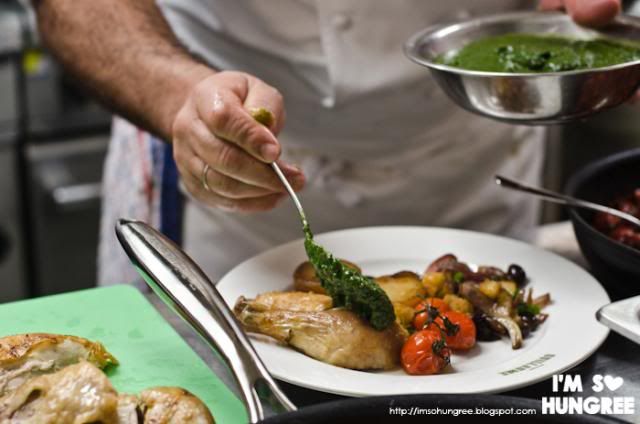 Our chickens, which were gorgeously juicy, were served with a gorgeous and warm tomato, onion and balsamic salad as well as a serve of the most incredible 'Pommes Fondant'. Here the potatoes are cut to about an inch and a half thick and lovingly bathed in butter and a bit of chicken stock, and finished in the oven. It almost melts in your mouth, as it's just so soft and creamy. I could have almost just eaten those alone!
It was a pleasure to have Brahimi join us at the table as we ate, he talked about his family life (did you know Brahimi plays water polo in the ocean on Sundays?), travelling life (in one year he managed to accumulate 380 boarding passes or something!) and was questioned about what the deal was with Bennelong, in which he was very frank, tolerant and honest.
I don't have a lot of pictures of dessert, as I was in the dessert team cooking it in the kitchen! Let me tell you, commercial stove tops are hot, real hot! As I was stirring a bit of caramel and butter around pineapples, I couldn't imagine what it would be like to spend most of your hours in here, with all burners on, with a lot of other people doing prep as well! Felt like I was getting a facial with all the heat and steam!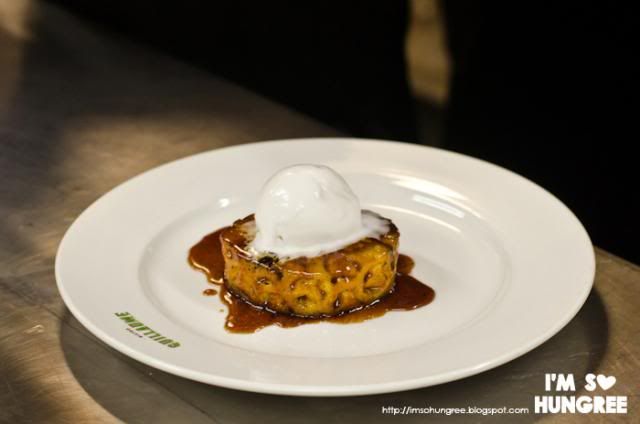 So if you didn't guess already, dessert was a roast pineapple with coconut sorbet. Again, in the French style, there were generous dollops of butter, and a bit of sugar to caramelise with the pineapples. It was actually quite amazing to see Brahimi demonstrate how 'non-stick' the non-stick pans were. The caramel just lazily slid around the pan, a rather lusciously viscous and bubbly concoction, any other pan and I can only imagine how much of a mess it would be to clean up!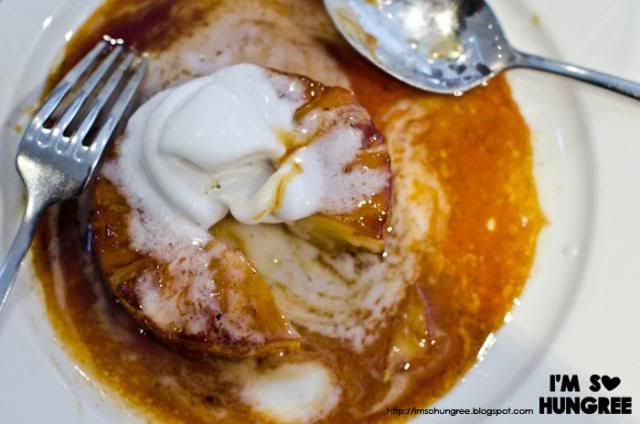 Despite all the sugar and butter, the pineapple made for a rather reasonably light dessert with it's bright acidity that cut through the sweetness. The coconut sorbet was delightfully refreshing as well.
In fact, I was so impressed with dessert, I attempted it that night at home with pears. I ended up burning the caramel a bit, but managed to salvage some of the pears and topped the lot off with ice-cream. Quite a treat, and very comforting in the cooler weather. My mum has also since used the Tefal Heritage grill pan that we were gifted, which has resulted in beautiful steaks and perfectly seared fish for dinner on multiple occasions, I really need to play with it a bit more myself!
To wrap up, visit Bistro Guillaume for their beautiful onion soup, and if you'd like to pick up some Tefal Heritage goodies yourself, the range is available exclusively at Myer stores.
Crown Entertainment Complex