Before I met Brad, I had never attended any of the live music venues to watch a 'gig' and listen to music. Although I guess in return, I don't know if Brad ever visited high end Chinese restaurants or had done a degustation before he met me! Just wonderful how we can expand each other's horizons from not having a whole lot (on the surface) in common right?
When Brad was still playing in a band, we would often find ourselves at Pony, either for his band, or a friend's band, which was super cute on the outside, as the windows were lined with horse and pony toys…just in case you didn't know where you standing in front of, but inside was dark, grungy…and let's be real here, it was a little nasty. In the live music, late night, floors a little sticky, kind of way. It suited the scene and had it's own…charm. Yes, I think that word is appropriate.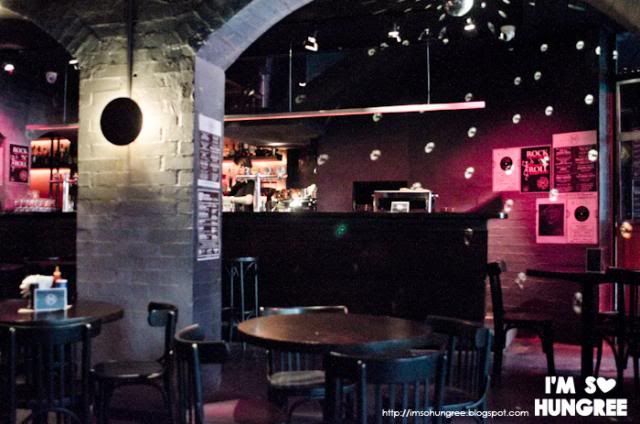 So after a few years of deafening nights, too many ciders and sitting out on Little Collins while friends had a smoke at 1am, it was a little surprising to hear that they were changing the venue.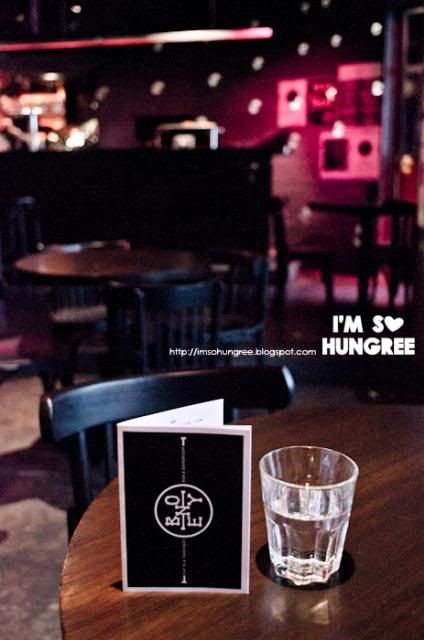 Now run by the team behind Cookie, the Toff in Town and Revolver Upstairs, Pony got changed to Boney (which I thought was a cute nod to it's predecessor) and still features live music, but also serves a fresh and exciting menu for lunch and dinner downstairs as well, which used to just be a bar.
I meet up with the lovely Miss Em again, making sure we do catch up a little more regularly after our last jaunt at Rumi.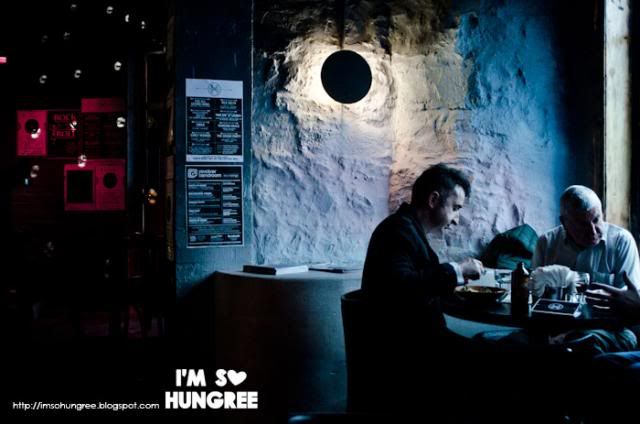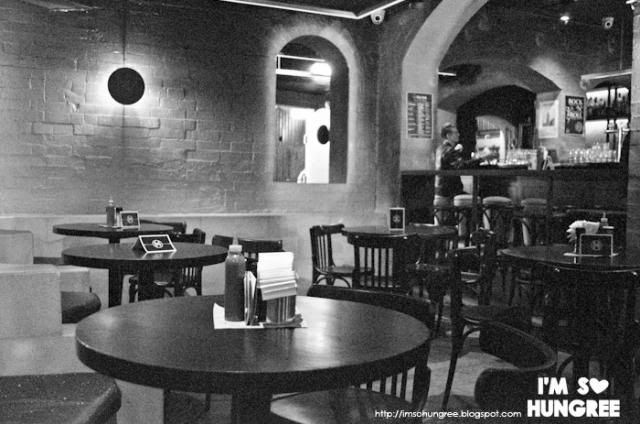 Upon arriving, I'm amazed what they've done with the space. From dark and grungy pub, the team seem to have almost excavated the room and found Fred Flintstone style cavernous stone booths underneath it all. The layout though has stayed much the same, cleaner, but with a bit of an edgy and kitschy side (hello disco balls!)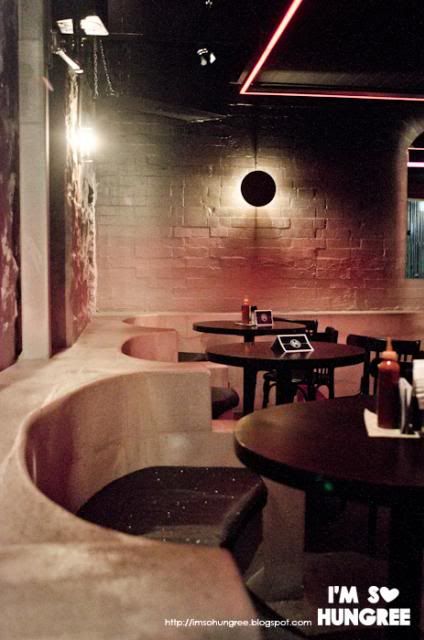 I also love the lights on the walls that look like eclipses, providing gentle ambient light (that's not very photography friendly though).
A modestly sized menu makes it a challenge to order, as always, as we want to order everything! There's plenty of nibbles on the menu, and a couple of bigger dishes for those with bellies needing a filling. I'm mildly bummed out that we're not in for lunch, as the lunch time special menu of eggplant and lamb moussaka on Monday sounded kind of amazing.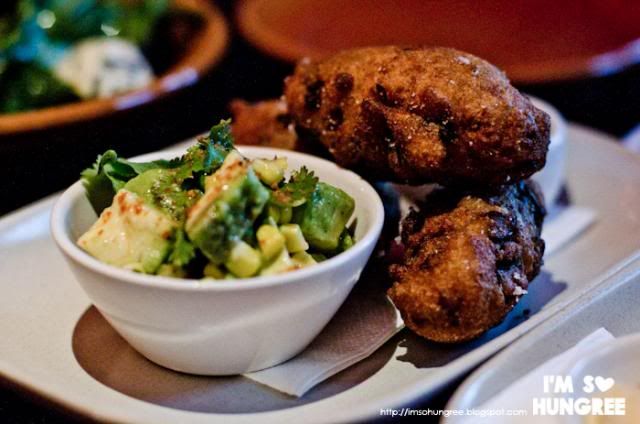 We start out instead with Jalapeno donuts, served with a maple butter and avocado and corn salsa on the side. The best way to eat these, is to make a pocket in the middle of the doughnut, slather it up with sweet butter and fill it up with the salsa. The delightfully fluffy doughnuts with all the goodness wedged in, makes for a terrific mouthful with each bite. A touch of heat from the jalapenos that pop up now and again, cooled off with the salsa and sweetened up with the lush butter.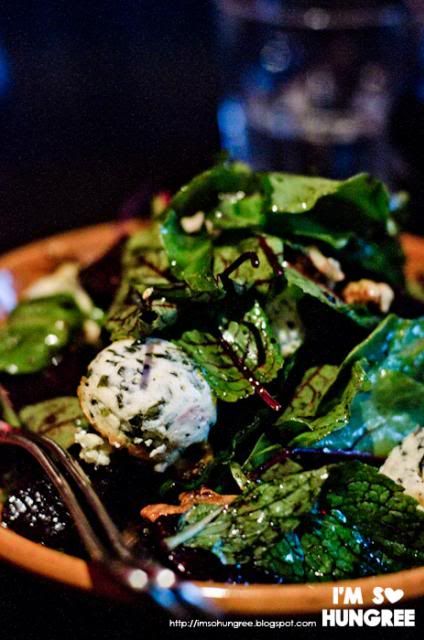 Spinach and fetta nudi's (actually spelt gnudi, it's a type of gnocchi made from ricotta cheese), with roasted beetroot and walnuts and chard is light and refreshing. I love the combination of the spinach with the fetta, we're surprised to find it warm, making it comforting, but not heavy either. Mixing it up and using chard was lovely too.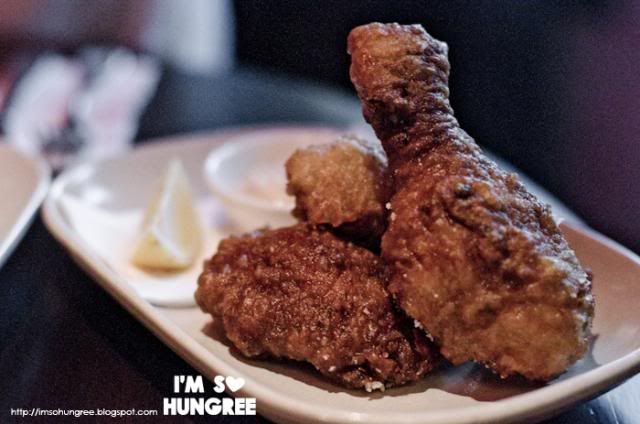 The fried buttermilk chicken is a modest serve, served with a side of harissa and preserved lemon mayo, but for two girls (and a bunch of other dishes) it was more than enough! Although not the sexiest looking fried chicken, the batter was light and crisp, revealing a moist and juicy chicken underneath. Whilst not the absolute best fried chicken in Melbourne, it's still definitely very very good.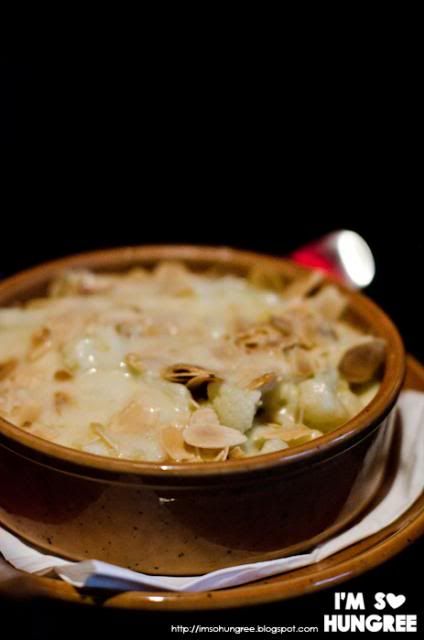 And lastly, I elope with the cauliflower and almond gratin on the side. Comfort food to the core. Soft and tender cauliflower, with a generous lashing of cheese and cream melted over the top. Really…what's not to love? If no one was watching it's the kind of dish I would come in and order just on my own…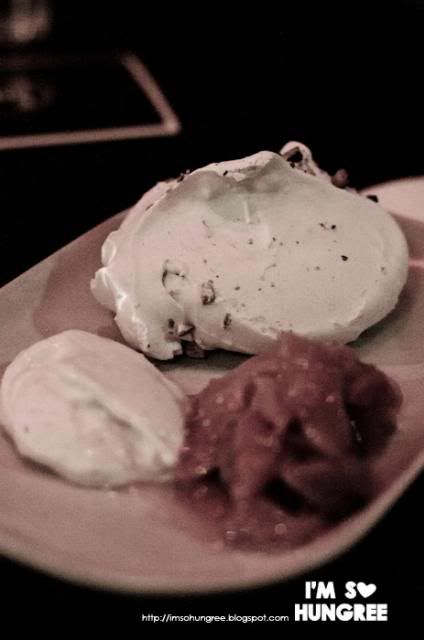 I don't know about you guys, but I always feel like a girls night out is never complete without dessert, so we ordered the 'Pistachio'd Pav' with stone fruit compote and cardamon cream. Although I don't usually go for fruity desserts as much, this was a great way to end the night on a light and refreshing note. The meringue was crunchy on the outside, and delightfully chewy on the inside with good pistachio presence.
All in all, Em and I were pleased with the meal, and at $40 a piece, including our glass of wine, we found it to be a very reasonably priced meal in the city. We couldn't even finish all the food! I also enjoy that not too much was done to the place and that it still retains a similar vibe to previously, it's just been given a little hipster polish.
I've also heard from friends that the bands Boney are getting in are also pretty good stuff so far, so it'll be interesting to see what the Boney era has in store in the long run…at least any deafening nights had at Boney may now be potentially preluded by delicious jalapeno doughnuts…