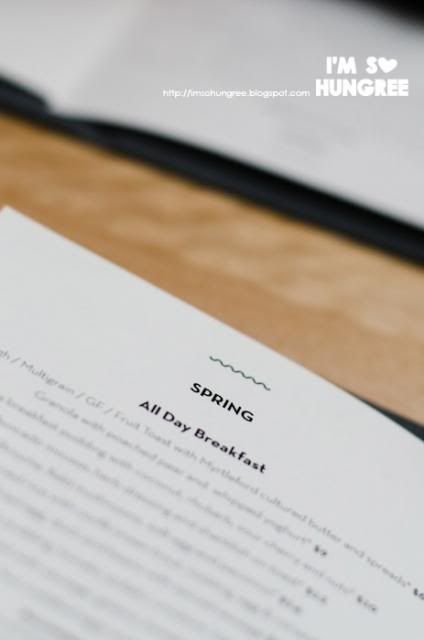 Spring. What a weird ass one we've been having in Melbourne hey? Lately I've been having a weird runny nose, without the head cold or feeling sick bit. Totally throwing me off, can't decide if I should rest it off or just keep powering on through!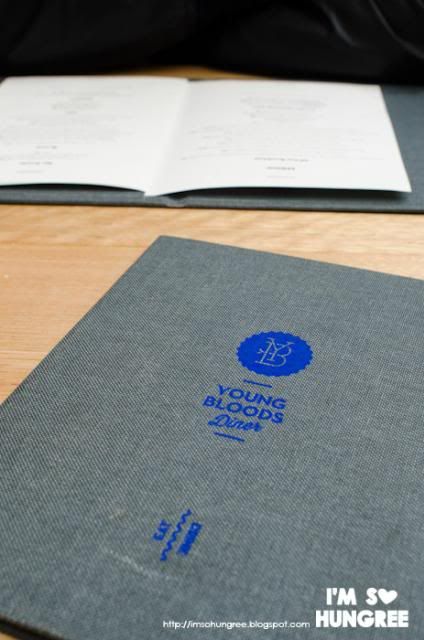 One thing though that I do appreciate Spring weather for, is eating out. The lighter menus, the cool temperatures that are comfortable for eating in (sweaty thighs at the table in summer is so unappetising) and lots of lovely fresh produce abound.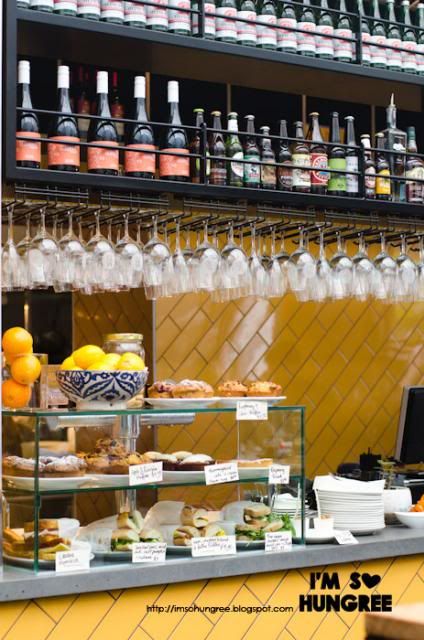 A month ago, Brad and I found ourselves in the Young Bloods Diner, next to the Fitzroy Rose Artist Market on a breezy Sunday, which saw us both donning a leather jacket to keep warm.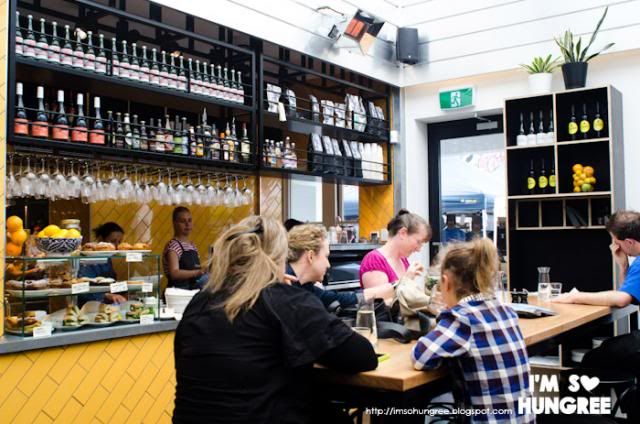 Young Bloods Diner had me smitten with it's shiny diagonal yellow brick walls, set off against pristine white walls and very smart black stools and crockery. Very neat, very tidy, and lovely and bright, letting in lots of natural light.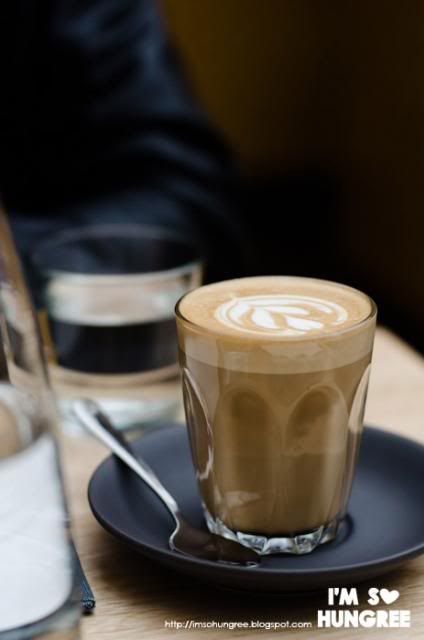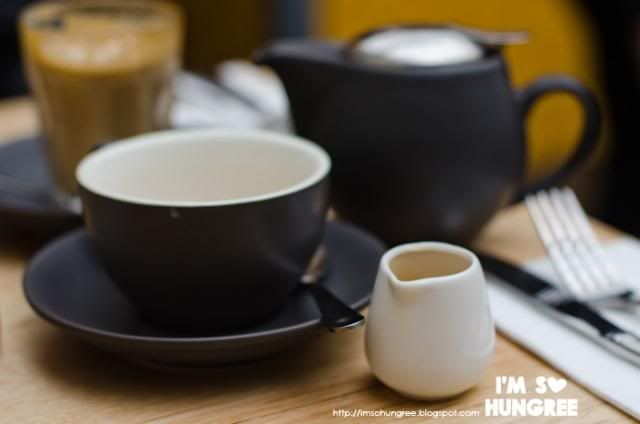 Whilst Brad's latte looked lovely, my chai was a bit disappointing, as I believe they used Teadrop, and used a teabag, so it was just sitting in the hot milk, rather than being boiled or steam-wand-ed through. This resulted in a rather milky, watery and weak chai. Darned shame.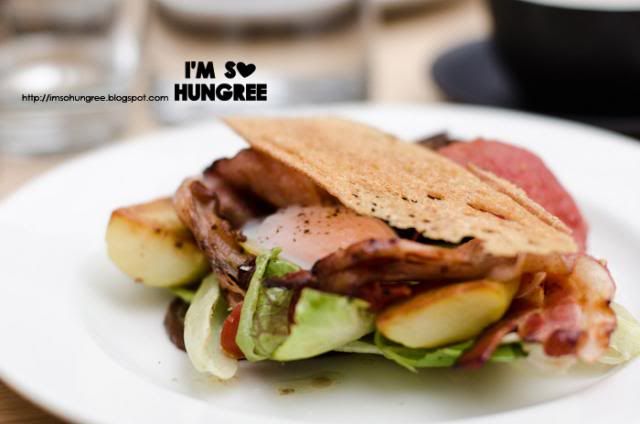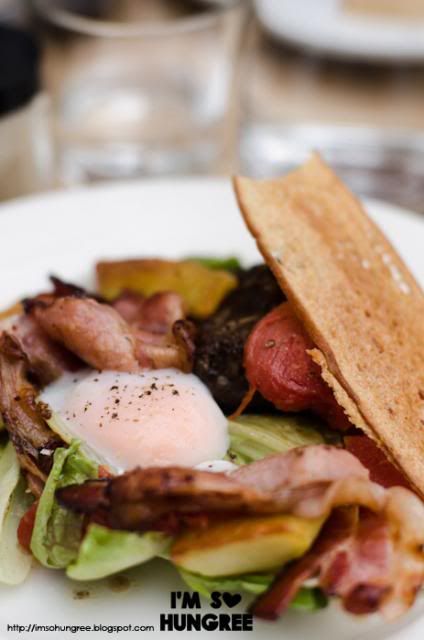 Fortunately, brunch made up for it! My breakfast salad with black pudding, tomatoes, potatoes, croutons, bacon a soft poached egg and lettuce was a rather refreshing start to my day…yes even with black pudding! I was surprised how tender it was, with a lovely melt-in-your-mouth consistency with a rich flavour, without the iron taste that you occasionally get. With soft potatoes, and zesty potatoes, this dish was rich in flavour but light in the tummy, leaving me feeling nice and bright for the rest of the morning!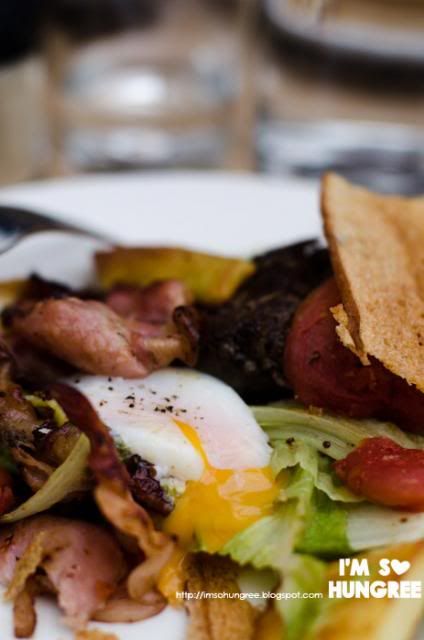 Also…perfectly wobbly eggs do amuse me a fair bit…not sure how Brad puts up with me being such a kid sometimes...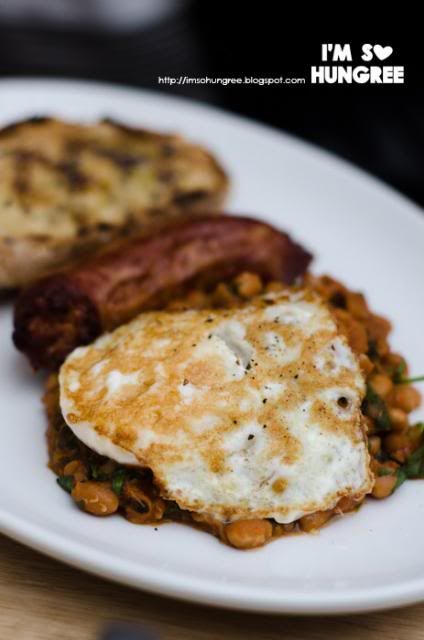 I think Brad ordered the duck and beans, which came with a soft fried egg and spiced sausage. Although not the prettiest plate I had ever seen, the flavour was warm and hearty. I felt like it all kind of tasted like barbecue sauce when mixed together, especially with the runny egg yolk folding in. Mmhmm.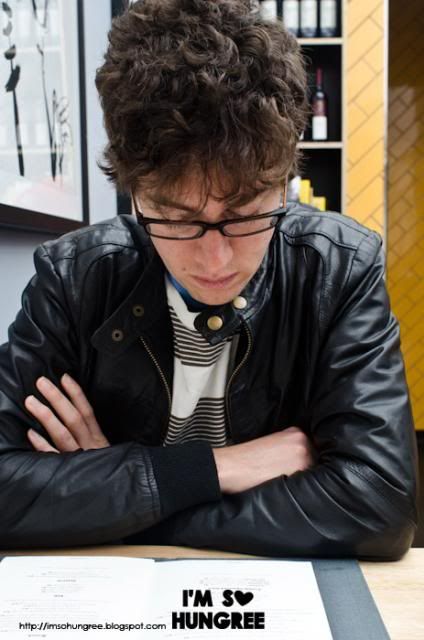 It was actually quite a fun morning, as you get interesting people wandering in and out, since Fitzroy, and especially the Rose Market, seem to attract quite a variety of people. I was fascinated by a guy who looked like Captain Jack Sparrow, but decked out in all leather and wearing a cowboy hat instead. And a bit older.
All in all, a very pleasant spot for breakfast, that's a little neater and tidier than the typical hipster aesthetic, with a rather reasonably priced breakfast menu that leaves you content, but not stuffed.