Disclosure: I was invited to have a chat and some lunch with Bao from Roll'd by Harvey PR
There's really something special about being part of a family that's connected to and obsessed with a rich food culture. It's taken a while for me, but I've come to be quite passionate about Malaysian food and as such, take much joy in sharing that culture with friends who may ask about it. Or maybe just Brad, who I drag with me from hawker centre to hawker centre while we're in Malaysia. Such a good boyfriend.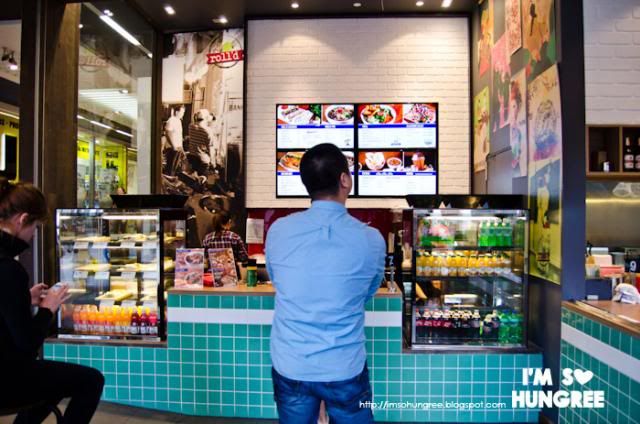 The founders from Roll'd have taken that joy of sharing and educating others to a whole new level, and boomed onto the Melbourne scene with their fresh, upbeat and colourful take on Vietnamese food, opening 6 stores within 14 months of beginning. Not to mention with plans to be opening many more in the near future.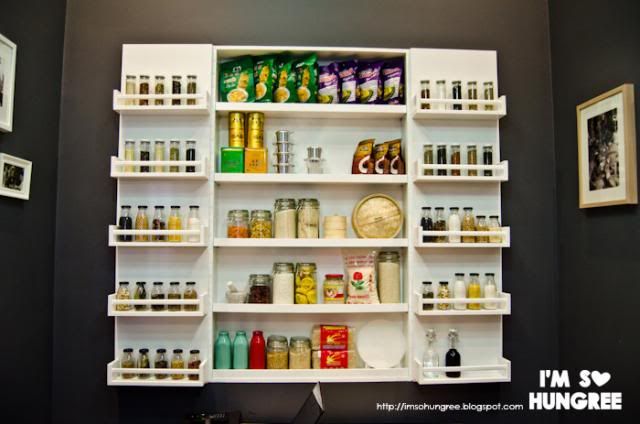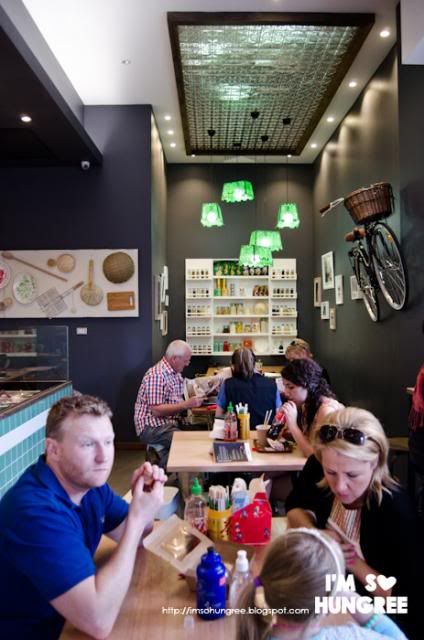 In all honesty, when I first heard of Roll'd, I didn't think too much of it. Rice paper rolls have been floating around for a while now and my initial impressions of the brand was that some hipster was trying to make it the new cool thing, like what Mamasita did with tacos, since no one really seems to have tried yet.
However, as I've always said, I love being proved wrong about these things. (Also I really should stop making assumptions as mine are never very good.)
So on a Tuesday afternoon, I met with Bao, one of the founders, at their bright and colourful store in Brunswick on Sydney Road, to find out a little more history and dig a little deeper than the media releases would give me. With a smile and a hearty laugh, Bao was only more than happy to oblige as I slid onto the table next to the display shelf of spices and ingredients.
I think the thing that surprised me the most about Roll'd, was to learn how family oriented it was. Founded by Bao, one of his cousins and one of his primary school friends, the concept was hatched over dinner with their wives, as they threw around prospective business ideas. Since their mum's already catered for large family functions, with the rice paper rolls always being a hit, they pondered over whether they could take what they did, and adapt it, to keep the local Vietnamese flavours but also make it inviting to the local palate and see if people would buy it!
They also felt that it was important to focus on providing something healthy, an alternative to sushi if you would.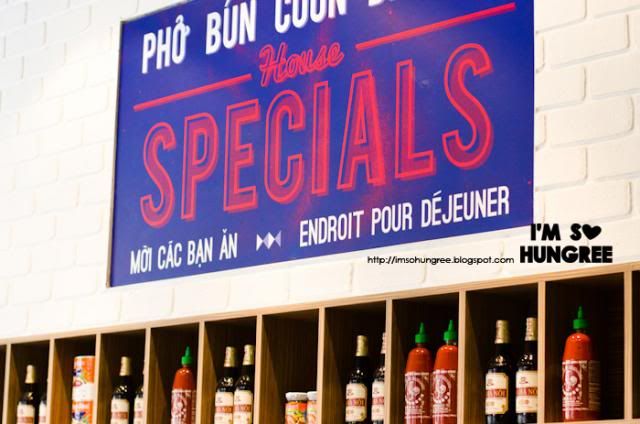 So from there, it was a 2 year process of tasting sessions (sounds like fun work to me) and figuring out how to make the concept work, before branding and launching.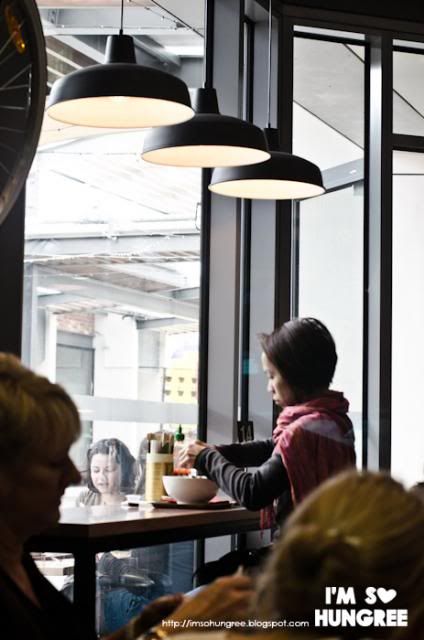 I love the fact that the mothers are now so involved with the business, Bao's mother's pho recipe being the one used in the business, and also being in charge of doing the prep work, and making all the sauces required offsite (which includes one of the key ones...the fish sauce!), which are then sent to the respective outlets by his Dad who acts as delivery man. His aunt's classic pork banh mi recipe is also used at Roll'd, which at the end of the day, since they are home loved recipes, means the food simple, fresh and healthy (three words which you'll read a lot of in this post!).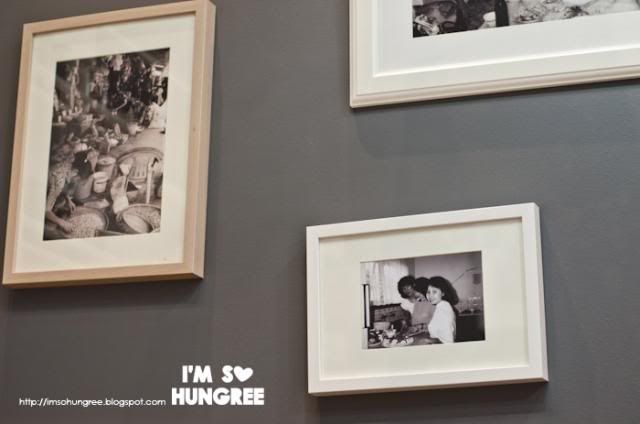 Even the pictures around us in the Brunswick store are actually old black and white photos of their families, which was just so gorgeous and endearing, I felt like I'm being let into the family.
As Bao tells me the family background and involvement, I sink my teeth into the huge array of food he's ordered…the proof is in the pudding after all! Safe to say, I was quite impressed.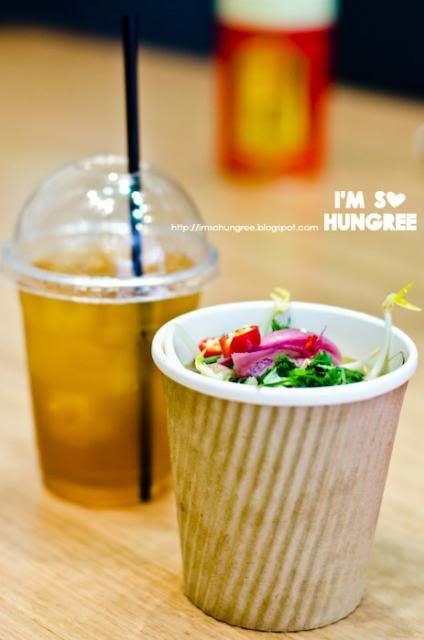 I thought that the cup of pho was just so fun and practical, if you wanted a little snack or just wanted to be able to try more on the menu! Stuffed with crunchy beanshoots, and a myriad of lively green herbs, I enjoyed the rich flavour of the broth and couldn't help but rather rudely slurp it all up!
I also found the iced tea very refreshing, no sugar added here, so it's a real thirst quencher for me!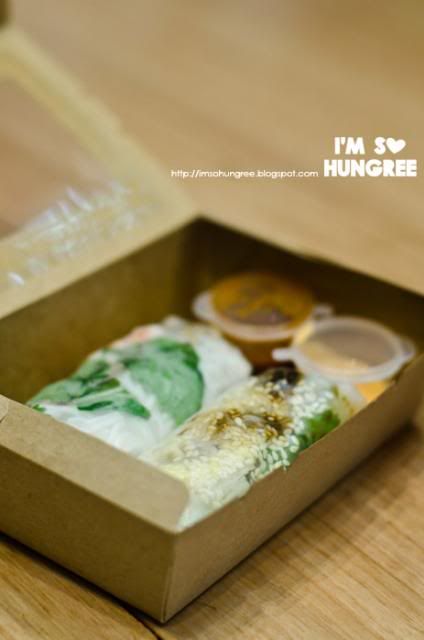 The Roll'd Soldiers (which is what they call their rice paper rolls) were also a treat. I find that most places that do rice paper rolls have a lot more rice noodles in them and not so much protein, but at Roll'd, it was definitely a much nicer balance.
Also, top tip, the sauces are awesome and the little containers are designed so that you pour the sauce down the length of the roll instead of dipping them in (they're too small to do that). This is to ensure you get sauce in every bite of the roll you take, and believe me, you don't want to miss out! The protein in the rolls were absolutely bursting with flavour and so juicy, I had liquid streaming down my hands, which equated to finger licking goodness after (I really am such a terrible guest)!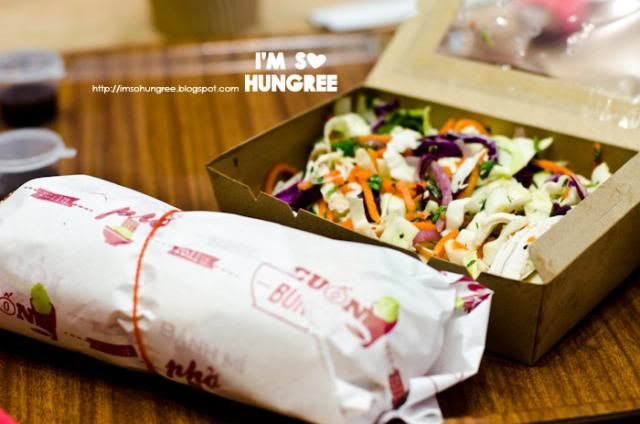 As I continued on with the chicken salad, which came with these rather addictive prawn crackers, I continued to ask Bao what the mission of Roll'd was, and what factors he thought were contributing to their success.
It's clear that Bao is incredibly passionate about his cuisine heritage, and is keen to share that with the rest of Australia and educate about Vietnamese culture. Despite the rather flashy and cheery branding, if you do look at the menu, they keep it very true to Vietnamese cuisine ("No peking duck" he says), with a lot of the items that would be quite easy to get if you were back in Vietnam.
Although there are many options to choose from on the menu already, Bao lets me in on that they're testing out a Banh Xeo and are looking to possibly cap it off with some rice dishes and skewers in the near future, which will all continue to stay as close to the traditional tastes and flavours of Vietnam as possible.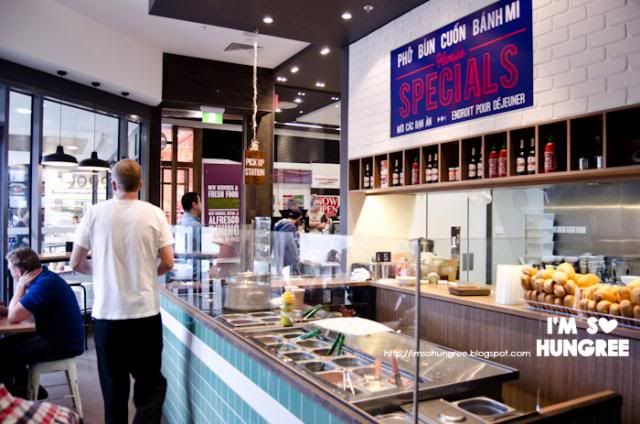 Along with the authenticity, the focus on fresh, fast and value for money offering (you could quite easily come in a few times a week without hurting the wallet really), it's actually quite obvious to see why they're doing so well. Transparency is also important to Bao, who points out the front display visuals, and the fact that you can see the food being made for you and the environment it's being made in (after all, who wants to see a bain-marie of sad looking grated carrots in a dirty kitchen before they eat), which again emphasises the freshness of their ingredients.
It's not all easy though, as they do have to keep a close eye on quality, and make sure their operation processes are tight and consistent. I'm honestly surprised to see that they've managed to do this in a relatively short time period, as I have seen some brands who have tried expanding much earlier than they were ready to, without a clear vision, or clear plans in place…and well, that's a whole other conversation. I also found it intriguing that out of the three founders, only one of them actually had experience in the hospitality industry (the other two being a banker and a physio therapist!), but Bao credits this a strength, as the different perspectives allowed them to pick and choose other businesses to model Roll'd on, that they may not have considered otherwise.
Roll'd has already expanding out of the state and into Brisbane, with a Canberra location due to pop up soon…and who else knows where!
Along with their rapid success though, I'm glad to hear that they are giving back and have been sponsoring charities back in Vietnam, most recently focussing on an orphanage there. Bao does admit, it's not a side of the company they're pushing yet into the public eye, but something he hopes to share more in the near future.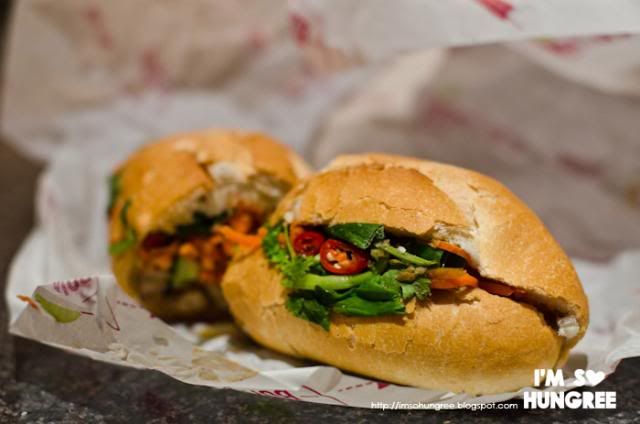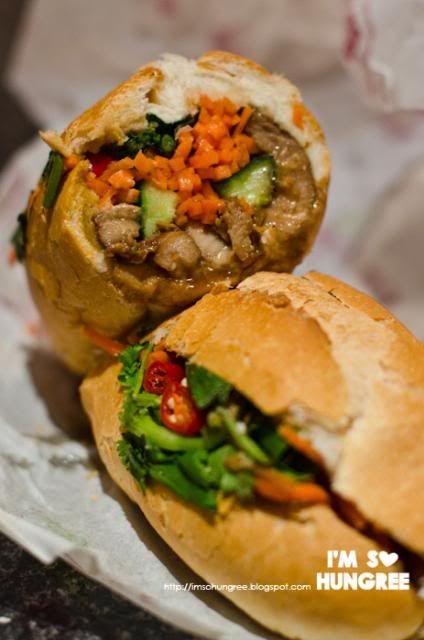 My hour with Bao finishes far too quickly, and I leave with an admiration for the genuine passion and care behind the business and a BBQ Chicken 'Mr Bun Mee' (a Banh Mi if you couldn't quite figure it out) home for dinner to share with Brad. Even hours later after it being made, I greedily salivate over how juicy, saucy and moist the chicken is, which is elevated with the freshness of the coriander and carrot, and a friendly kick or two of chilli. Hot hot hot baby!
Visit the website for locations