Disclosure: I was invited to explore the King Valley by Squawk Media and the local wineries
We're pretty spoilt rotten in Australia, in terms of our selection of wine. There are so many great wine regions in the different states, with many of them not being that far out from the cities. This always makes for a lovely day trip, or weekend getaway and something I would love to be doing more often.
I personally only really know of the more mainstream wine regions, Barossa Valley, Yarra Valley, etc. etc. so when the opportunity arose to spend a couple of days in the King Valley, which I had zero knowledge about, and learn about the wine in the region (along with Mel, Ewen, Thanh, Veda, Jo, Sarah, David and Rob, a very merry group!), there was no way I could say no!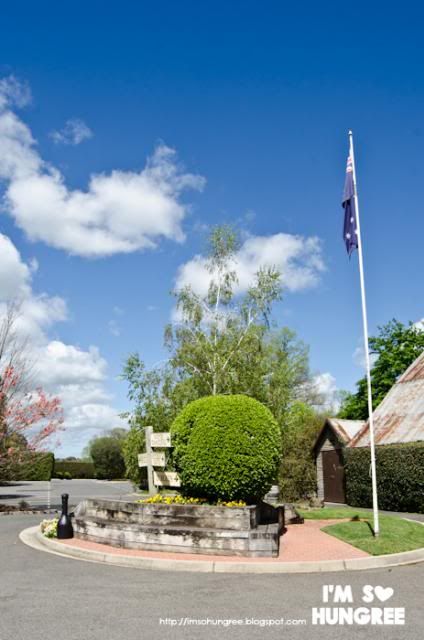 The King Valley is a lovely spot of high country in North East Victoria, and a very pleasant 3 hour drive from Melbourne. Once you get out from the city and all it's traffic lights and bad drivers, the long 110 kilometre's per hour stretches of road are incredibly scenic and soothing to look at. Particularly if you had days like we did of gorgeously blue skies, emphasising the green in the hills. I would have taken pictures for you, but I was driving, gotta be safe here!
The King Valley with it's fertile land, currently filled with lush greenery, was used for a variety of crops since the 1880's. However, it was after World War II when the area saw a big amount of growth, with a lot of migrants, prominently Italian, moved into the area.
Initially tobacco was the prominent crop, and a lot of Italians who moved to the area established farms for this. However, around the 1970's they came to realise that tobacco wasn't selling as well, and wine was easier to grow, so many tobacco farms were converted into vineyards.
And as such, the King Valley boasts an abundance of beautiful Italian varietals, and family owned vineyards, thanks to the Italian culture, where it's expected that you'd have your own grapes in your backyard and a love of a good drop is always present.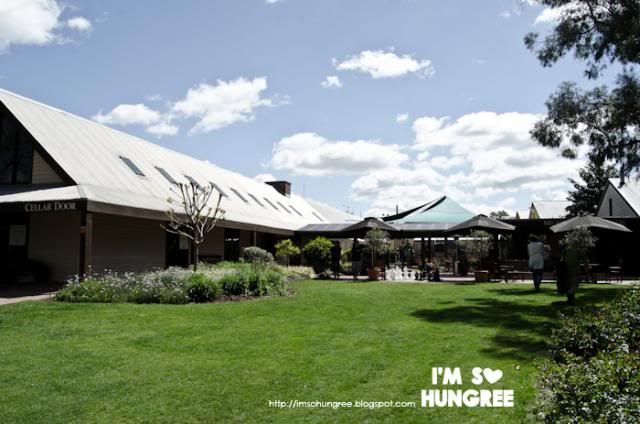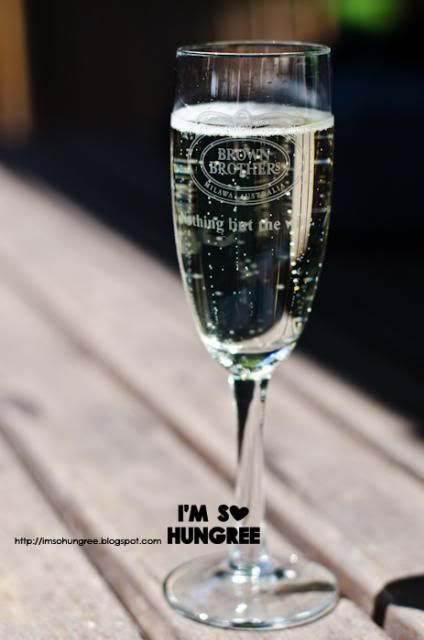 So it made sense for our group of wine loving bloggers to start our trip in the King Valley at Brown Brothers, who have been in the area and making wine since 1889…they're celebrating their 125th birthday next year! The property they're on is just gorgeous, with beanbags on the green lawn inviting us to sun bake with Prosecco all day. The Prosecco is light and delightful, and we're spurred on by Mel to drink heartily: "Prosecco doesn't give you a hangover!"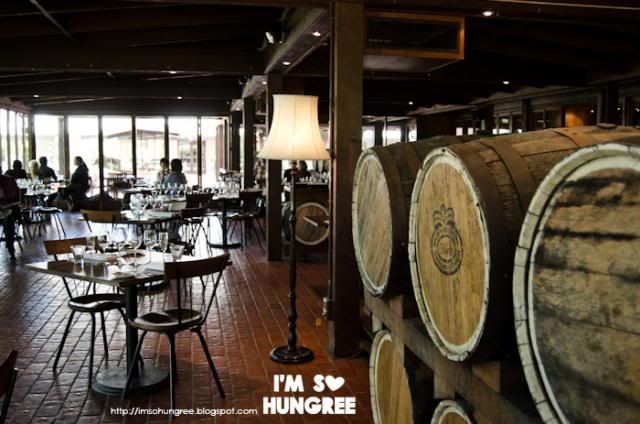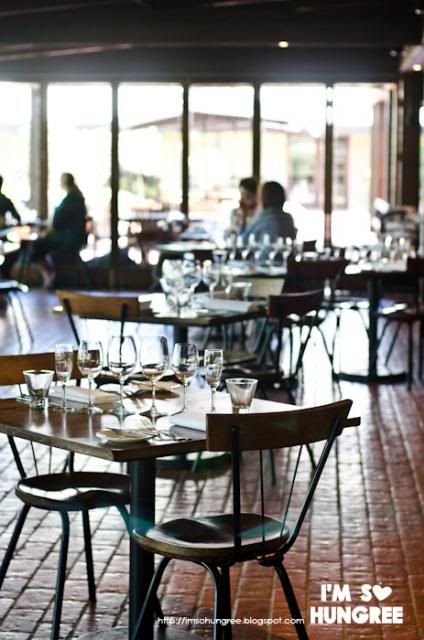 With a laugh we're ushered into the Epicurean Centre, the restaurant at Brown Brothers, filled with light and warm wood tones, where I appreciate the seats with the carved in bum grooves. Very comfortable!
A lot of the wineries in the King Valley are family owned, and Brown Brothers is no exception, as we're introduced to Caroline Brown, who looks after PR for the company now, but is also the great great granddaughter of the founder. We also meet Ross, the Executive Director and Caroline's father, who bestows us with the history of Brown Brothers and the King Valley as well. Through the depression the family used to supply wine to the migrant community by filling up their containers with wine through a rubber hose, when their home-made wine supplies ran out!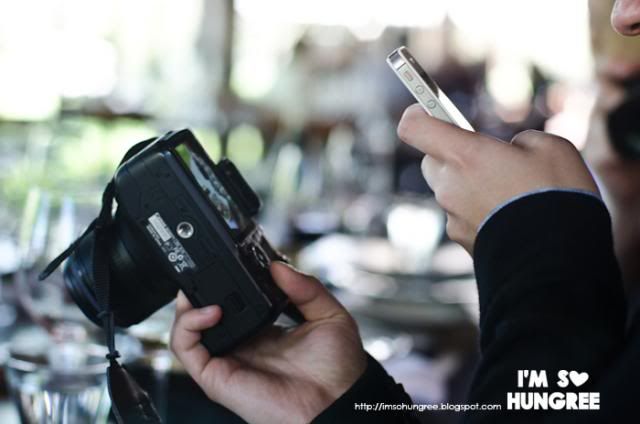 The food presented for lunch is just sumptuous and beautifully presented, with a focus on seasonal and local produce. It doesn't take long for all the cameras and iPhone to get busy snapping away! Having Ewen Bell on the trip with us was such a pleasure, I've never had so many photos taken of me that I've liked, and I think we all learnt so many tips and ideas for improving our photography. His friendly and easy-going approach to photography made it all so accessible no matter how good or bad you might be at photography.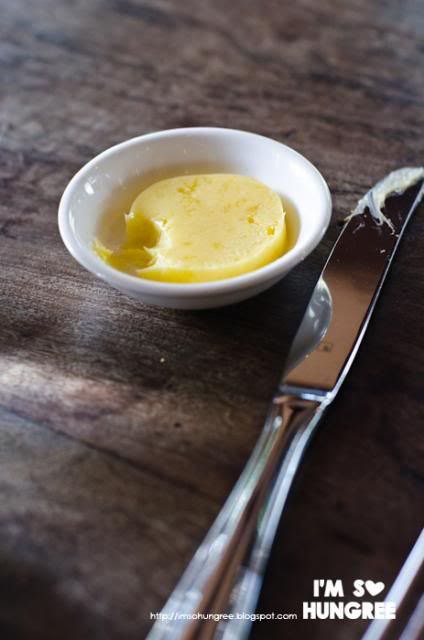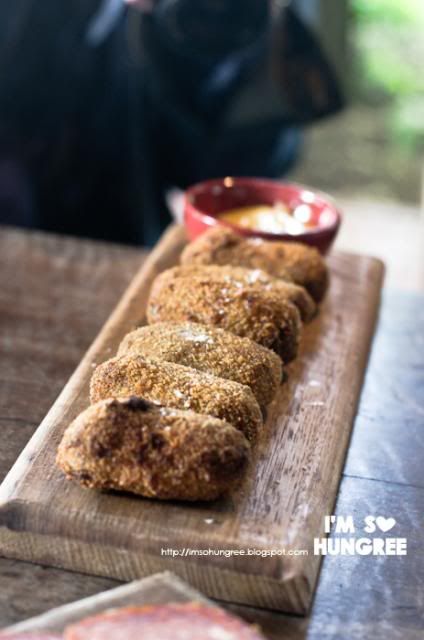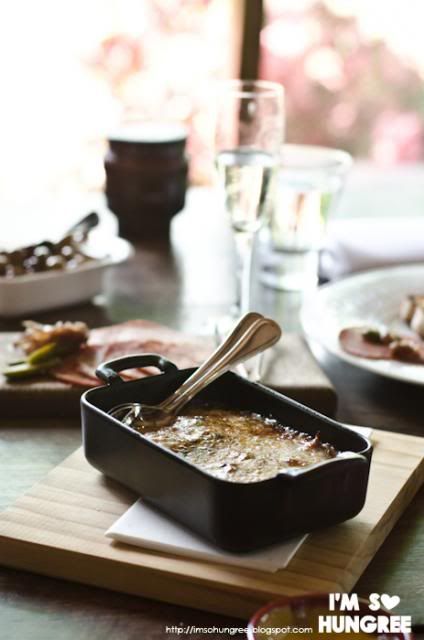 Now back to the food! From the locally churned butter, at that perfect consistency for spreading, to the very more-ish lamb croquettes with a crisp exterior, to the very Italian tripe casserole, the flavours were big, homely and just all heart.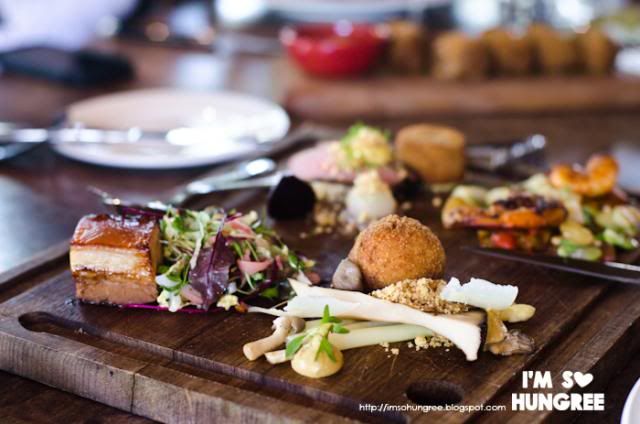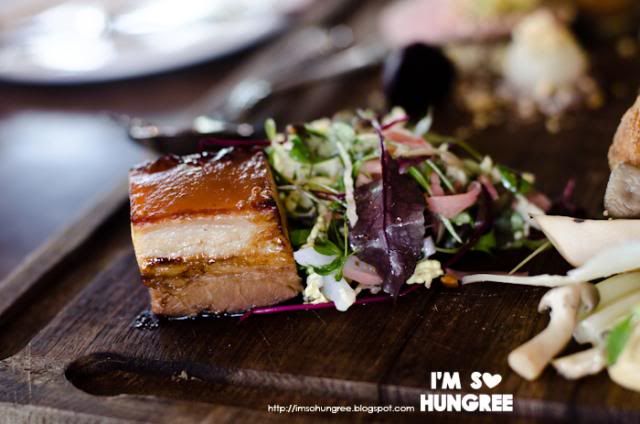 We were all particularly fond of the succulent pork belly with calamari slaw and pickled radish…along with everything else that came with it on the tasting plate, comfortably demolishing it all while sipping some easy drinking wines as well.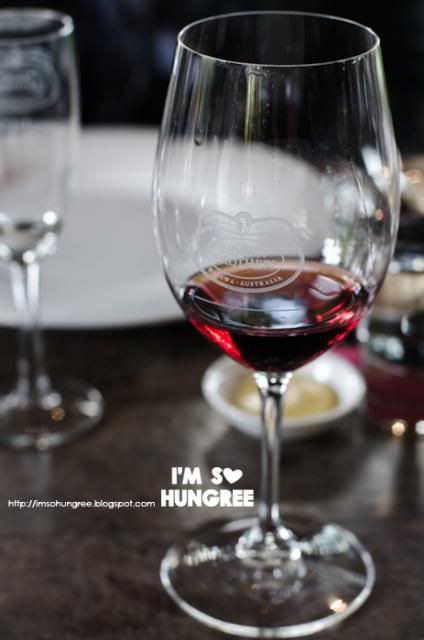 The focus was definitely on Italian-stye table wines, with a light and fruity Tempranillo and a medium-bodied Merlot. While talking wine, Ross's description of a Pinot Noir sticks with me, dubbing it the 'silk of red wine, soft and delicate, but strong and powerful'. What a perfectly eloquent description!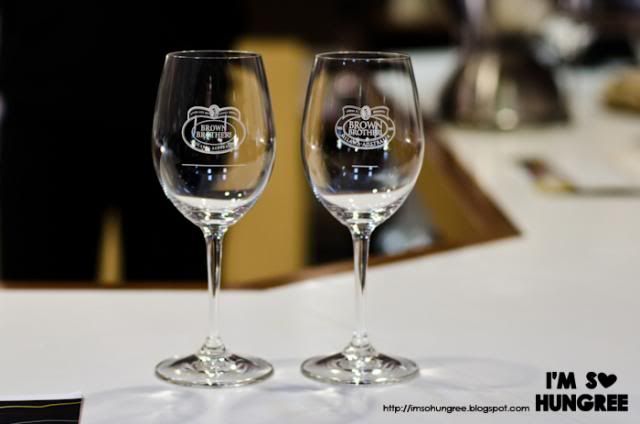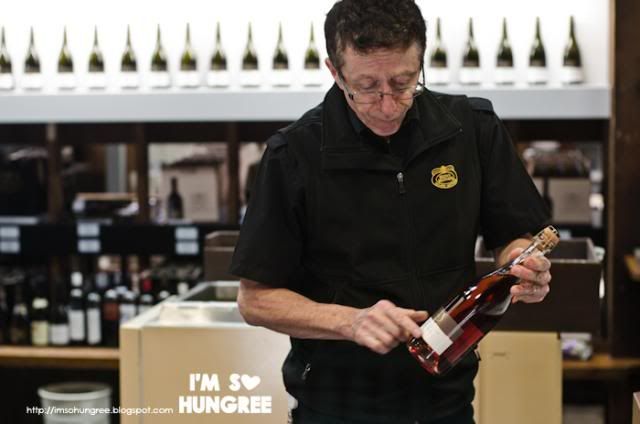 From the Epicurean Centre, we then moved to the cellar door, where we were greeted by Ernie, who's pretty much part of the Brown Brother's family, having been with them for the past 25 years. You want to know anything about Brown Brothers? Ernie's your man. Apparently 65000 people visit the cellar door per year, where they will offer tastings of some of their well loved wines, but also use it as a sounding board for trying out new blends and seeing how people respond to them, before deciding whether to release them or not. I felt like Ernie and I were on the same wavelength that day, as I requested wines to try that he was planning to show us anyway!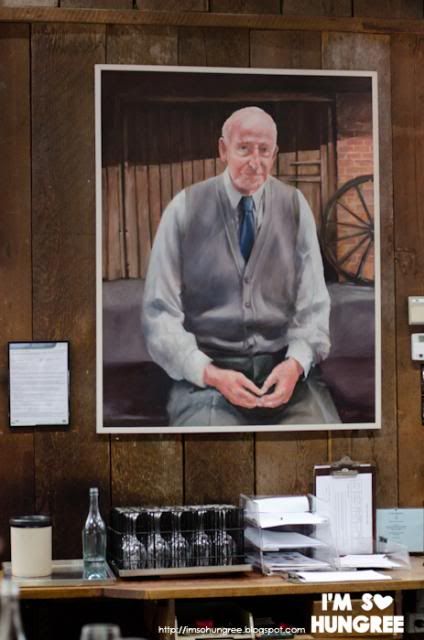 A portrait of John Charles Brown, the son of the Brown Brothers founder, watched over us as we sipped and giggled (or at least I did, it was starting to all get to my head) through a variety of wines.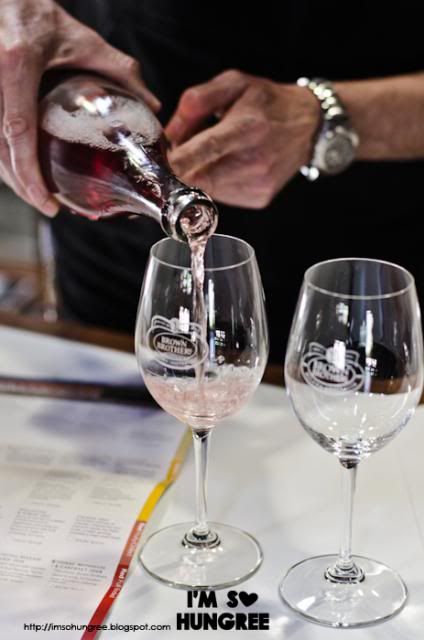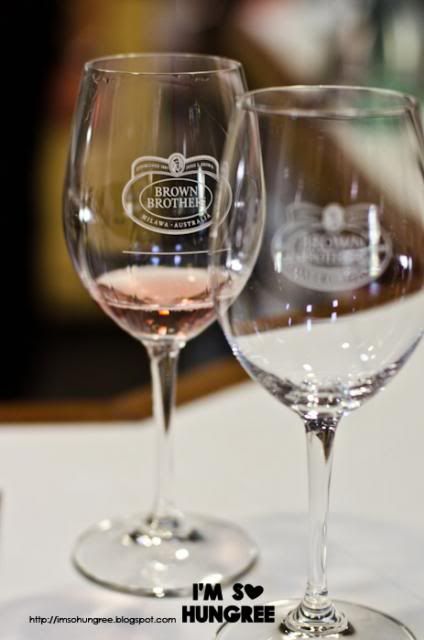 The 2010 sparkling Pinot Meunier (a grape commonly used in the production of champagne) is a dry and refreshing drop, flushed with a spot of Malbec to give a gentle blush. I also found the 2012 limited release Vermentino quite interesting, it's a warm climate grape from Sardinia, and usually pairs off well with food. With hardly a drop of colour, and almost clear, this dry wine had citrus on the palate and gentle fizz to give it a bit of texture. Maybe not what I would naturally gravitate to in terms of white, but it's great to try out new things and expand your palate's knowledge a bit.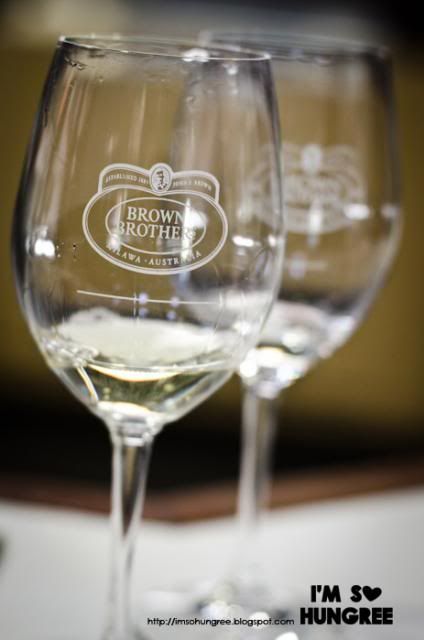 Ernie also had us try the 2012 and 2006 rieslings, which really showed how different the same variety could be years apart, and the result of a bit of ageing as well. The 2012 was very young and unruly like a prepubescent teen, biting at you with a chunk of citrus. The 2006 on the other hand, was a gloriously golden colour, and much more balanced and rounded on the palate.
It then got very special.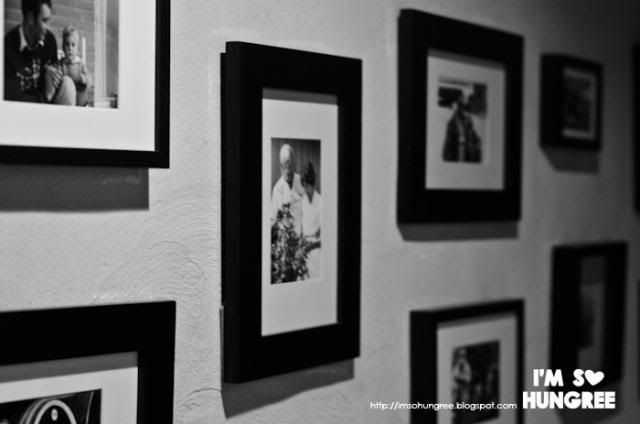 We all shuffled along and entered an enclosed area and into a house, which had a concrete ramp leading down,
past the black and white family portraits
…and down…and down, to the family cellar. Wow.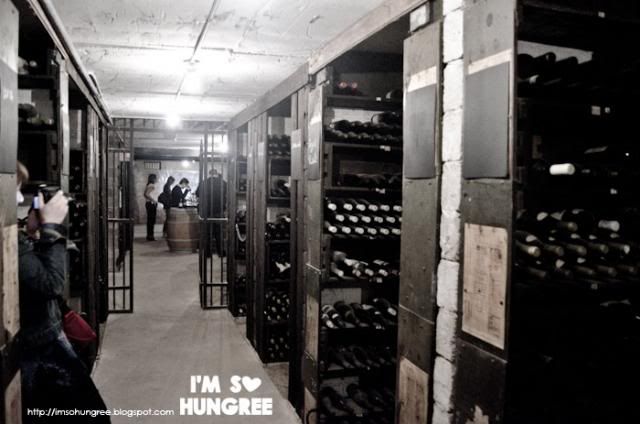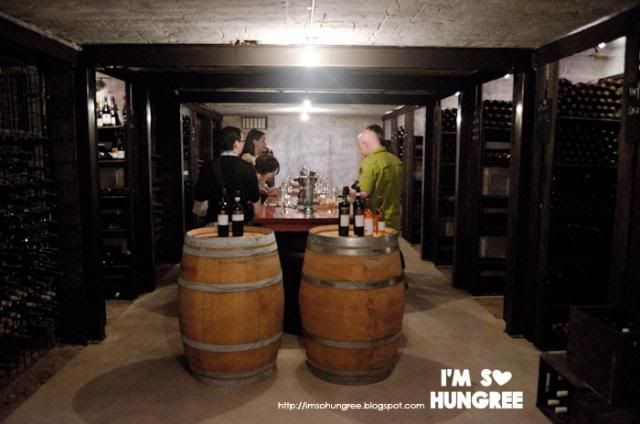 Acting as the family's library and archive, there were shelves of back releases, dating back to 2004…and even further!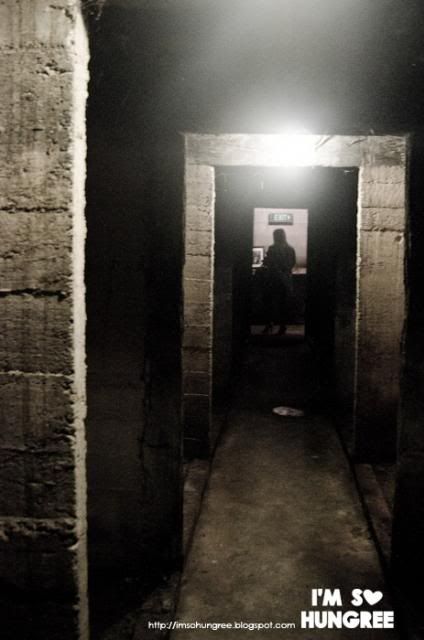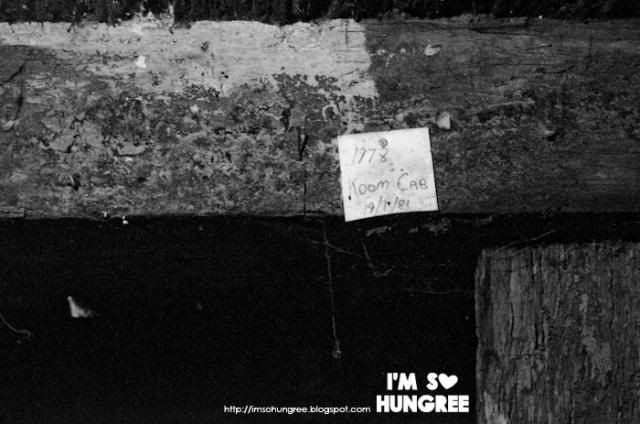 We were actually in the second family cellar, that was built in 1967, the first one was being unused as they were having problems with dampness and so, wasn't the ideal place to store wine for long periods of time. It was originally built in 1962, when a bout of frost damaged a lot of the vines, and rather than letting people off, they got everyone to pick up their shovels and get to work. It's amazing to think that the structure and the bricks used in it were all made by hand.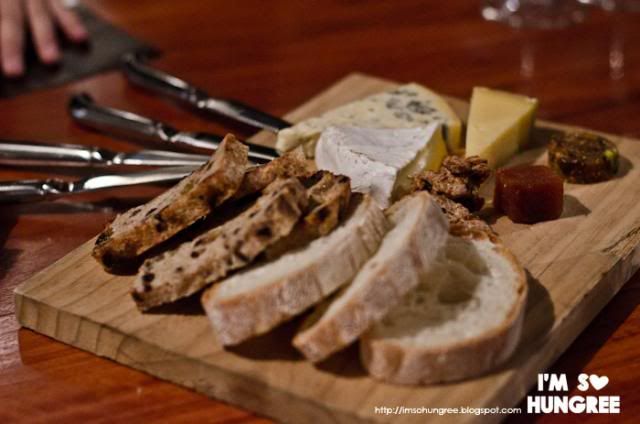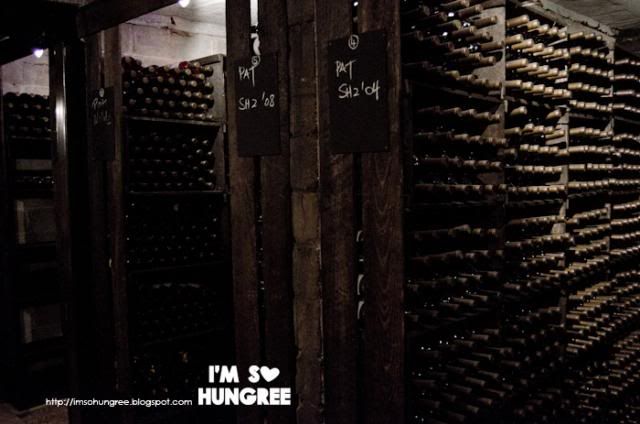 Fortunately for us, we were just drinking and eating and not picking up shovels! We were treated to a beautiful plate of cheese from the Milawa Cheese Factory, our end of the table ploughing through the cheeseboard in front of us and then contemplating if we should steal the other cheeseboard which wasn't as demolished as ours…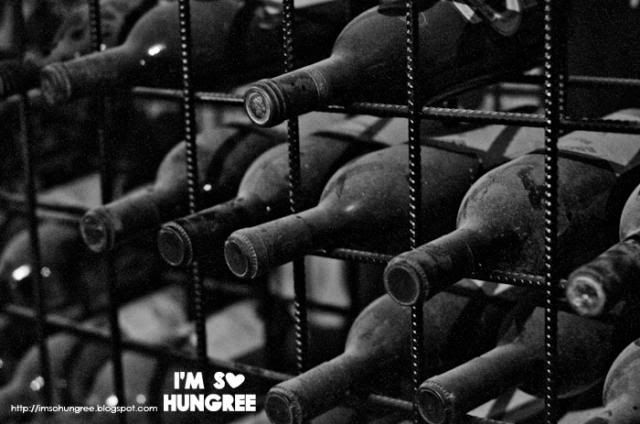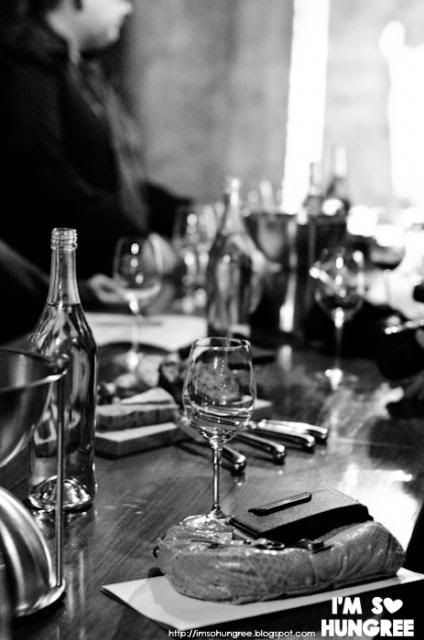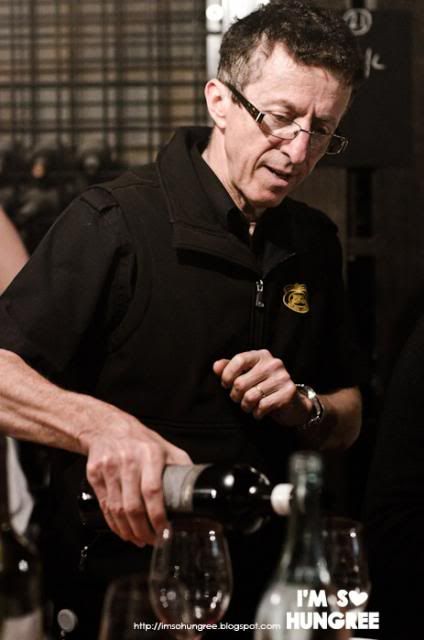 In the family cellar, we sampled several more varieties that I hadn't had before, the 2012 Montepulciano, a grape from central and southern Italy, which is a surprisingly light and refreshing red, possibly thanks to it not being aged in oak. Ernie suggests having it chilled as well. The 2010 Limited Release Durif, a french grape variety that's the daddy of Shiraz, is still gorgeously vibrant in colour, a deep purple, with a bit of spice, berry and smoke, delivered smoothly onto the palate.
We also sample some of their premium range, named Patricia, after Ross's mother. When they asked her permission to name the premium range after her, she had to go away for a bit but came back with the response: "You can name the wine Patricia, but it better be bloody good!"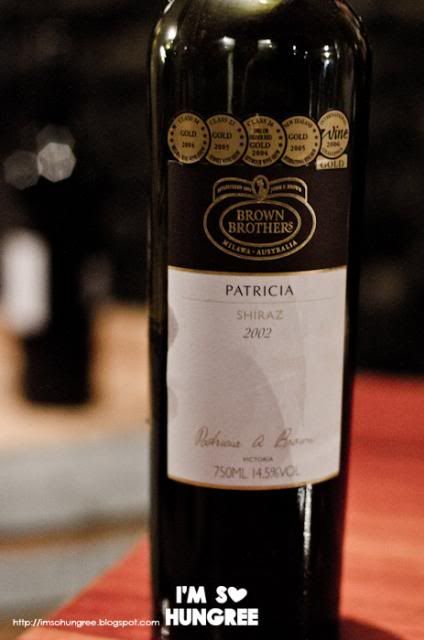 And as such, if the Patricia's aren't 'bloody good' they're never on the shelves (winning gold medals in competitions is a prerequisite)! With the 2002 Patricia Shiraz, we're certainly impressed, for it's age it's still full of fruit and vibrant in flavour, but with matured tannins that have softened out, making it a very pleasant drink.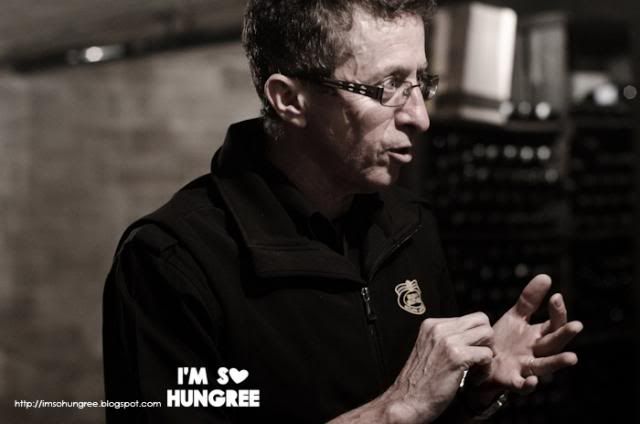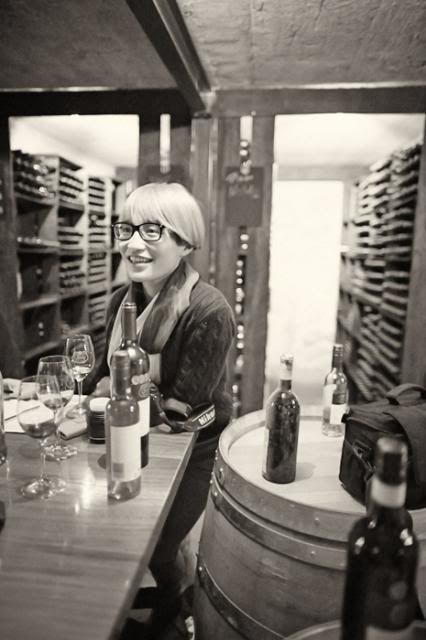 Photo by Ewen Bell
We were all reluctant to leave the family cellar, making emergency plans amongst ourselves to convene here in the situation that we'd need to stay in a bunker…as it's really the perfect place to be if the end of the world was coming. We're all about to die? Quick drink all the wine! The Brown family seemed amused at our plans and joked along with us, but they may not have realised how serious we were about the situation….
Having received a wonderful introduction to the King Valley, with some great wines and food, as well as family hospitality, we bid our farewells and made our way further into the King Valley (in a great little party shuttle bus, thanks Wangaratta Tourism!) to Whitfield, which would be base camp for the next couple of nights.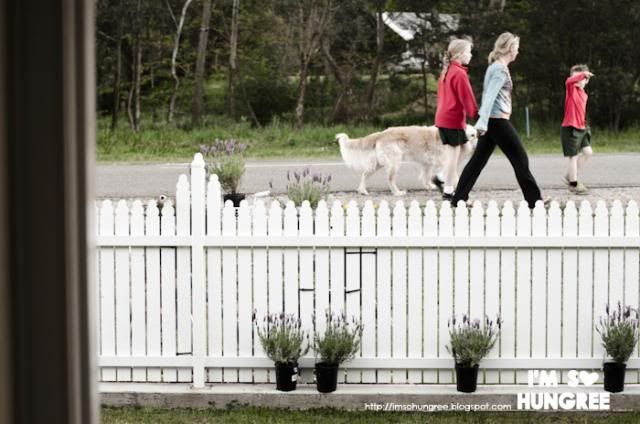 Our group split into three different accommodations, all within a 1 minute walk from each other. The boys stayed at the Mountain View Hotel, the girls in Jessie's Creek Cottage across the road, and our hosts in the little house next door to ours.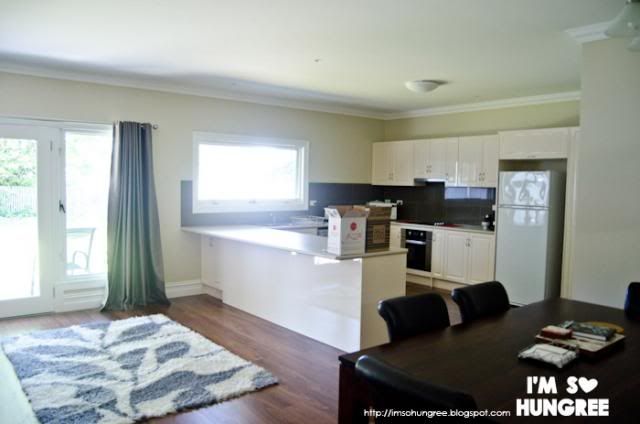 I loved Jessie's Creek Cottage, with three bedrooms, two bathrooms (one with a sumptuous bathtub we didn't get to use) and a huge living, dining and kitchen area, along with a backyard, I could quickly see what a perfect getaway spot this was for a couple of friends. Having a sneak peek online to see the tariffs, at $175 or so a night, it's incredibly reasonably split between a couple of people. It was so cute, and so quaint…and so peaceful, with only the odd car or two rolling past and plenty of trees and flowers and cows in the neighbouring paddocks.
Our first night in the King Valley, we actually ate dinner at the house, with everyone convening in the late afternoon in the backyard with (more) Prosecco from Sam Miranda, which was a bit fuller in flavour than the Brown Brothers offering. We nibbled on brown rice sushi, and some lovely homemade terrine and took lots of selfies (and non selfies) with Ewen's compact Fujifilm camera that packs a punch with picture quality.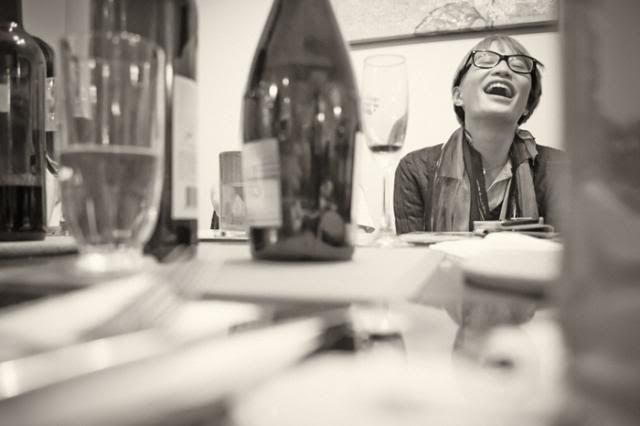 Photo by Ewen Bell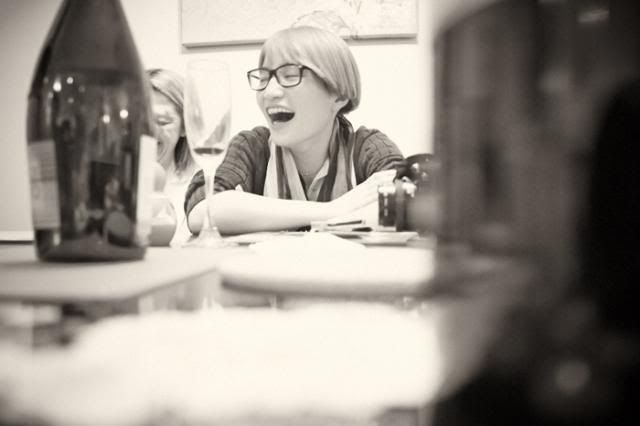 Photo by Ewen Bell
When I look at the pictures Ewen took over dinner, there's not a single photo of me with my mouth shut, since I was laughing so hard, so clearly I had a good night. I think!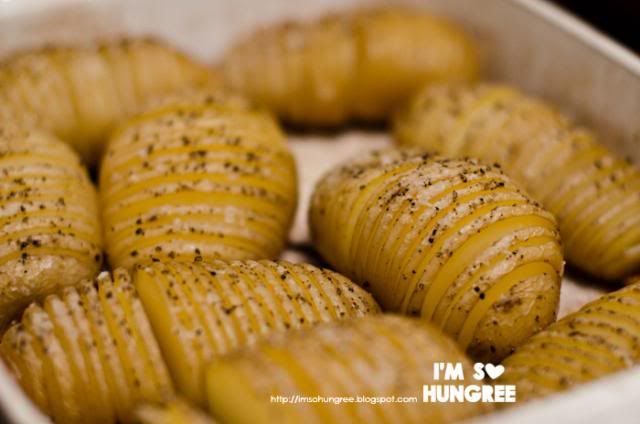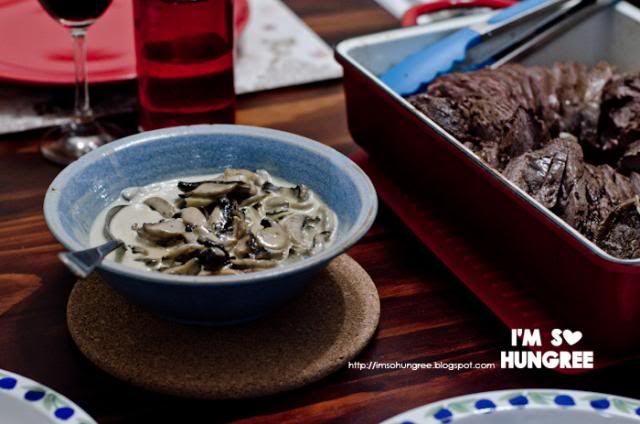 And why not? A company of food lovers is always an enjoyable gathering in my opinion, especially when we're tucking into roast beef, potatoes that look like slinkies (and are so delicious, I need to try this technique at home), creamy mushrooms and capped off with a massive container of creamy tiramisu.
We're joined for dinner by Trevor from King River Estate Wines, who fuels us with chatter and just a couple of boxes of his biodynamic wines, which he's been growing without chemicals since 2005. Trevor's a character, with stories abound, not just about himself (he drove express coaches before getting into wine making and also once met a girl with rainbow hair), but also about his wine, many of which are Italian varieties I'm still quite unfamiliar with…so bring on the education!
Trevor's Vermentino is very different to the Brown Brothers offering, it's given some wild yeast, and a lot of contact with old oak, before being re-fermented in the bottle, giving it an old world, European style complexity and richness.
We're all smitten with his Sangiovese Rose, which is full in colour and voluptuous in body, but without being too sweet, delivering instead a dry finish with a handful of berries. The Sangiovese is silky smooth across the tongue, giving a mouthful of cherries.
Long being a fan of a sparkling Shiraz, I'm tickled by the sparkling Merlot, which is much deeper and richer than any sparking Shiraz I've ever had. I was loving the blackberry flavour mixed with fizz.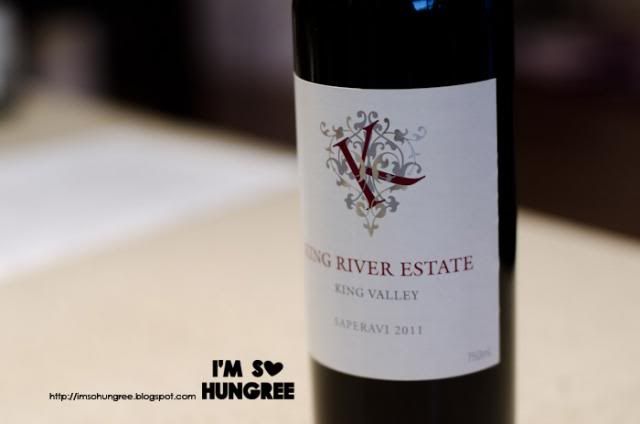 But Trevor's pride and joy, is his Saperavi, a Russian grape, that pours out of the bottle dark as night, but is surprisingly smooth, without big and structured tannins. Trevor brought a print out of a review by Philip White who gave a very vivid description: "It'll suck all the water out of your eyes, suck all the light from the room and then start sucking the volts outta your wires."
Normally we wouldn't congratulate such devious acts, but it's hard not to like this Russian.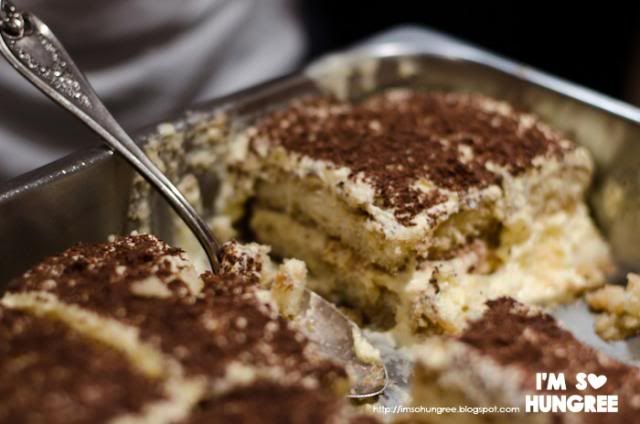 Many glasses of wine later, a few new dance moves and Sarah taking a video of me drinking tea in the bathtub, it was time to turn in for the night. Within the first day of being in the King Valley, I had quickly begun to fall in love with the place. I mean it wasn't hard to, with plenty of easy drinking, and wonderful smiley people...which we were going to have plenty more of in the coming days, with the wonderful company we were getting to all know very quickly. Amazing how a relaxed night in with some new friends has everyone bonding so quickly. Glorious!
239 Milawa Bobinawarrah Road
6178 Mansfield Whitfield Road