Disclosure: I was invited to dine as a guest
When Brad and I first started dating, we'd often find ourselves grabbing burgers at least once every one or two weeks. (Almost) six years later, it's more like every couple of months.
Just can't get away as much as you used to when you were 21…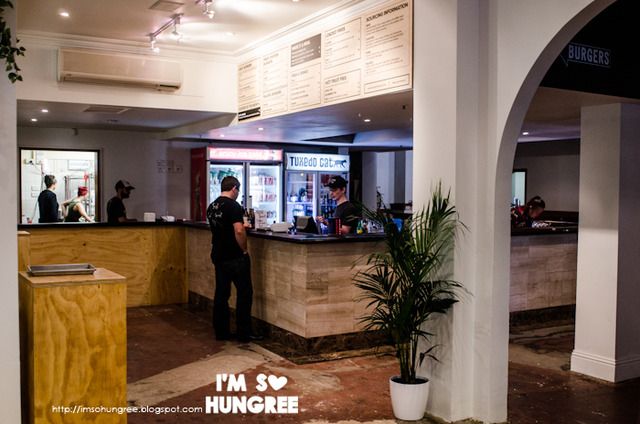 So when I do have a burger now, it better be a good one. These days we're definitely spoilt with options, so when Burger Theory came into the scene, or more specifically the Melbourne scene, they've been in Adelaide since 2010, I was interested to see what they had to offer.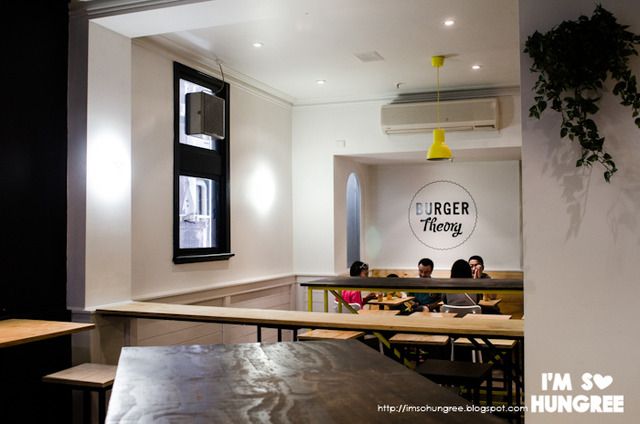 Walk into (or eventually stumble in, the entrance isn't super clear) the eatery, joined next Tuxedo Cat, on Latrobe street, and you're greeted by their spick and span prep room where all their meat (whole chuck steak muscles) and produce hangs out until it's ground and formed into patties (which is done daily).
This treatment isn't just limited to their beef, the guys care about everything that goes into their burgers; chicken patties are made from free range chicken and fried to order, and for vegos the falafel patties are made in house, so it's all good.
The burger menu is short and sweet; the guys started from a truck originally and as such have stayed faithful to their original menu for the most part.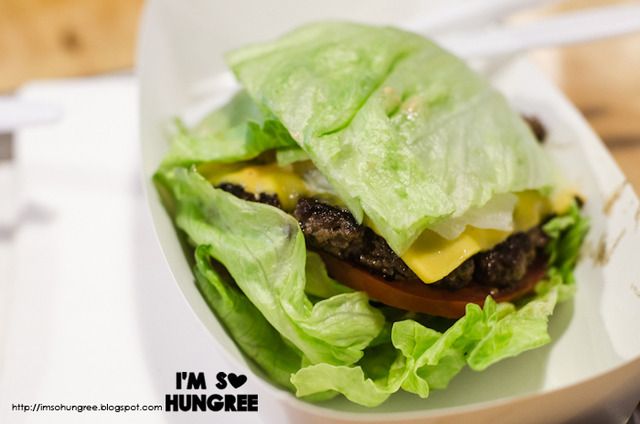 I grab the #1 Beef Burger, which is as classic as you can get; beef patty (cooked medium), American cheese, crunchy iceberg, tomato and their homemade 'truck sauce' a tangy mayo. The only difference is that I get mine wrapped in lettuce leaves to keep my gluten-intolerant gut a little more pleased.
It isn't pretty, but it is delicious; the patty is perfectly pink and I love a burger that's generous with the mayo. It's very, very moreish and down the hatch without much of a thought!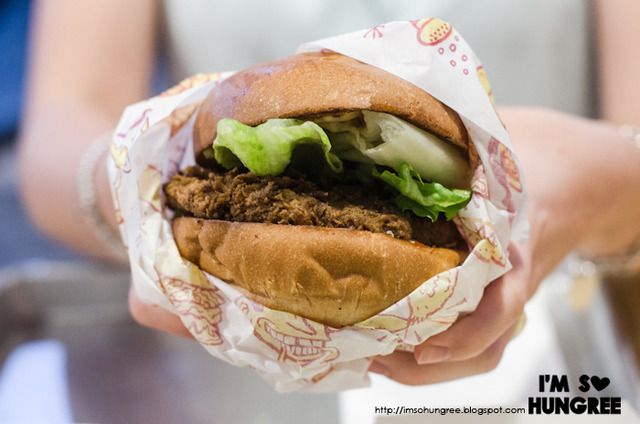 My Canadian colleague Sarah got the Original Fried Chicken Burger, bun n' all, with pickles and 'special sauce'. Can I just say yum? The bite I had the chicken was so tender and lovely, and I just loved how zesty the pickles were. 'Special sauce' is also more mayo-y delicious goodness.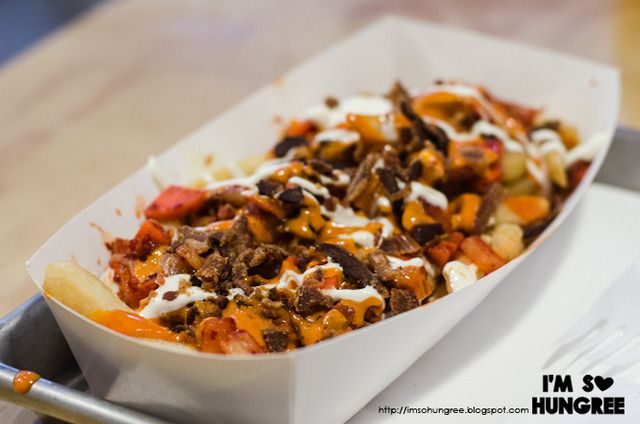 We also got the spicy loaded fries; which is way dangerously delicious. Kimchi, gochujang sauce, sour cream and bacon bits are surely what all your dreams are made of. Although I'm a crispy chip kind of person, I actually liked the soggier chips under all the kimchi as it just absorbed all the flavour; big of spicy, bit of sour, bit of kick; all yum. And moreish. You will finish these despite how big they look!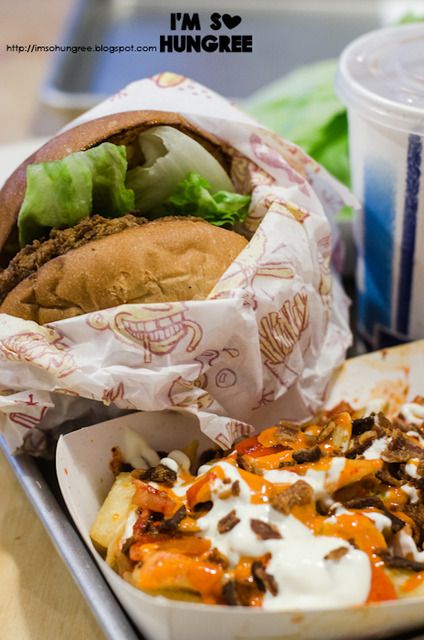 When I was in the States, one thing that I ended up loving so much more than I was expecting was the Shake Shake….shakes (funnily enough). Not the burgers. I'm not quite sure how they do it, but I just love how thick and creamy and dense the shakes are, and also totally flavoursome without tasting artificial.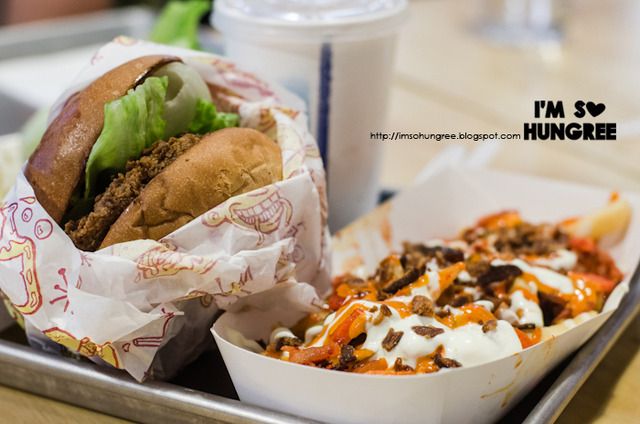 Yet for whatever reason; we just can't seem to emulate it back in Australia and I'm never quite satisfied whenever I order a milkshake (there's also a good chance I don't have enough milkshakes either).
But Burger Theory has now come to my rescue. The chocolate shake I had, had me on cloud nine. Thick, dense, creamy, and so, so, so chocolatey. Highly recommended if you've had the same 'Shake Shack shake' deficiency that I have had.
Although we are kind of reaching peak 'burger' in Melbourne, Burger Theory actually is a great contribution to the scene, especially on the Latrobe side of town where the burger offerings are a little leaner (unless you count Grill'd these days…?)