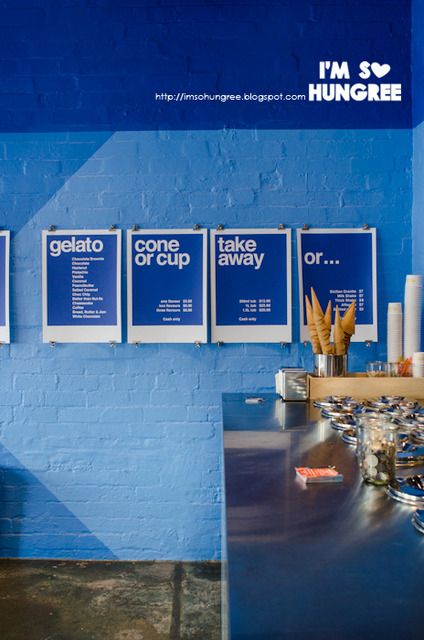 Just when you think we can't possibly have any more gelato stores in Melbourne (and how could our gelato really get any better anyway)…Melbourne likes to prove you wrong.
Fortunately for me this time, the newest addition to the gelato squad, Piccolina Gelateria, is in Hawthorn - a much shorter journey for me to satisfy my gelato cravings!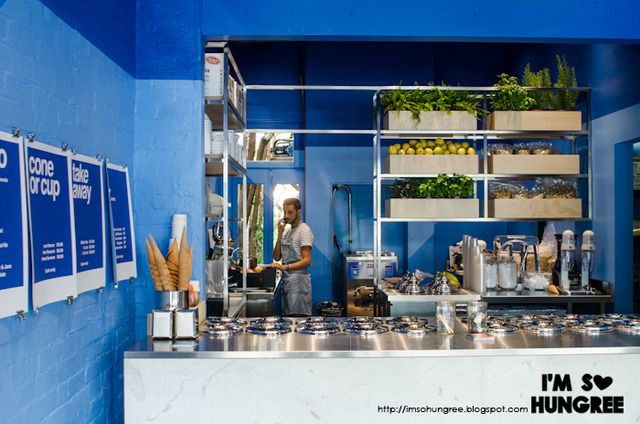 Opened Sandra Foti, the cheerfully blue gelato shop is located right next to the snazzy looking renovated Samurai (ah…those green tea milk shakes during my high school days) on Glenferrie Road and although the fitout is simple and playful, the gelato is seriously good.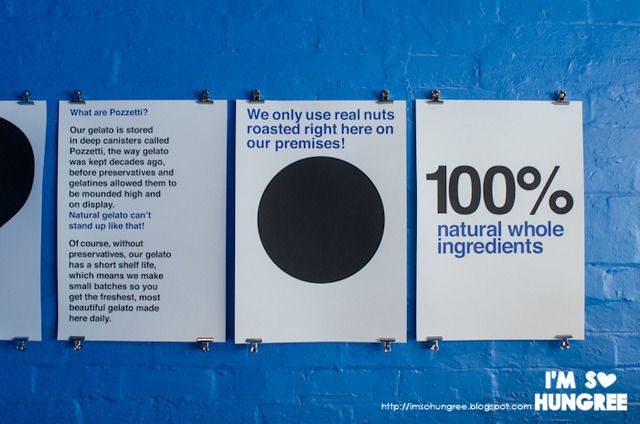 The difference with Piccolina? The gelato is totally preservative free, and they make all the ingredients in-house. If it's not a fruit or something (which are sourced locally too) which is already raw; it's all made themselves. Pistachio gelato? The pistachios are roasted in-house; even the bread for the 'bread, butter and jam' gelato is baked in-house. For their cheekily named 'Better than Nut-ella' flavour, they don't use nutella, instead they make their own hazelnut spread which is rich, nutty and full of the chocolatey goodness we love.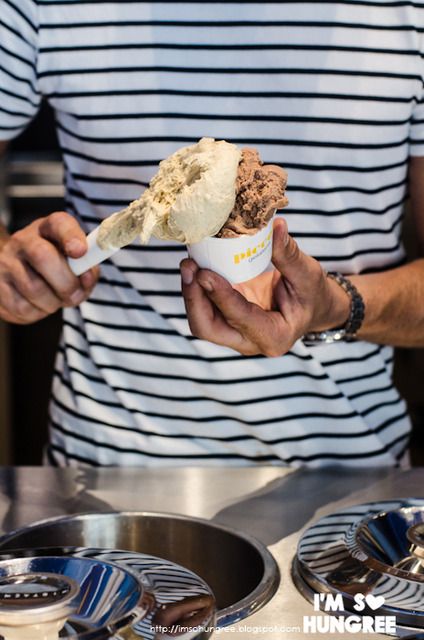 As it is quite close to my place, I have popped in a few times and can definitely vouch that the gelato is damn good. In general the texture is a bit softer, which means you have to gobble it down pretty quickly (not that it's a problem for me) but I just love how creamy and dense it is, and how intense the flavours are.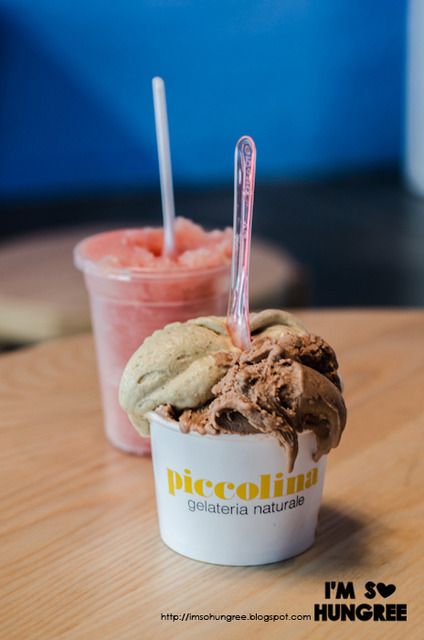 Pistachio is easily one of my favourites, although the colour is a bit lighter, the flavour isn't lacking; it's got a richer slightly roasted nutty flavour, which you don't usually get which I think is just awesome.
I've also had the 'bread, butter and chocolate' gelato which totally blew my mind and is definitely worth trying!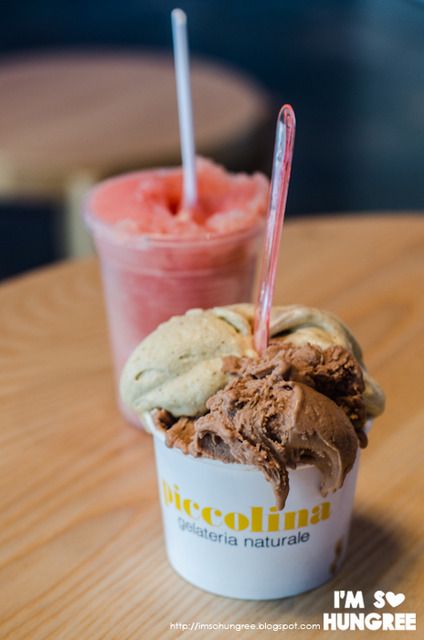 They've also got granitas on offer, which as promised are also full of flavour, the watermelon and mint one I've had once was perfect and so refreshing when the weather was still 30 degrees and higher (or just a really great palate cleanser after a big meal too I reckon).
The only thing with Piccolina, in my opinion, is that the price is on the higher end of things, compared to what else is in the market ($5.80 for a single scoop, $6.80 for two, $8.80 for three); but considering the gelato is made with all real ingredients and no preservatives, it's a very small extra margin for what's essentially now a health food…(right…???)