Whilst it used to be the swish bars and night clubs where the young and beautiful mingled, where you went to be seen, I would now challenge that has changed to cafes.
More beautiful, more cutting edge and more design oriented than ever, with clever, often health driven menus, to seduce long legged, effortless, wide eyed beauties and just-so-cool guys complete with the kicks of the moment.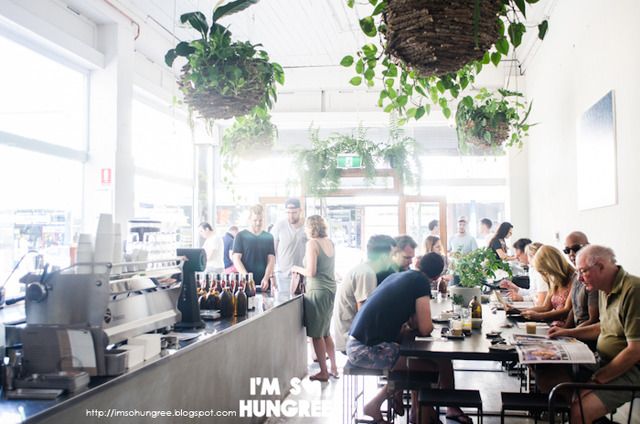 Uncommon. in Windsor definitely pulls the crowd with it's gorgeously monotone fitout, with some of the most beautiful sightlines I have seen recently, a mix of materials and textures and hanging greenery adding a pop of freshness. Throw in a couple of racks and it could be more of a fashion boutique than cafe!
Despite the beautiful people, service is perky and cheery; I meet yet another tattooed Pokemon fan who geeks out with my over my Pikachu iPhone cover, as well as prompt and attentive.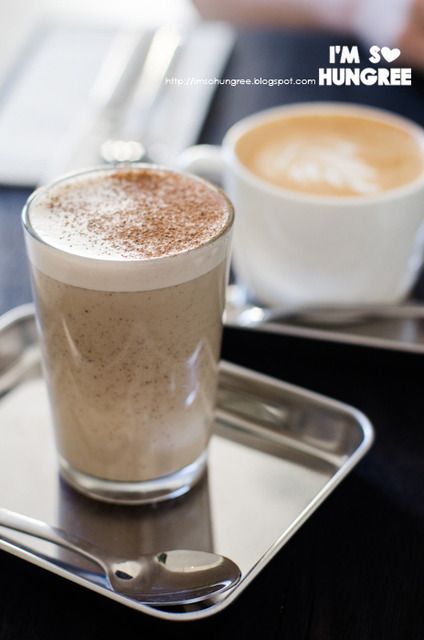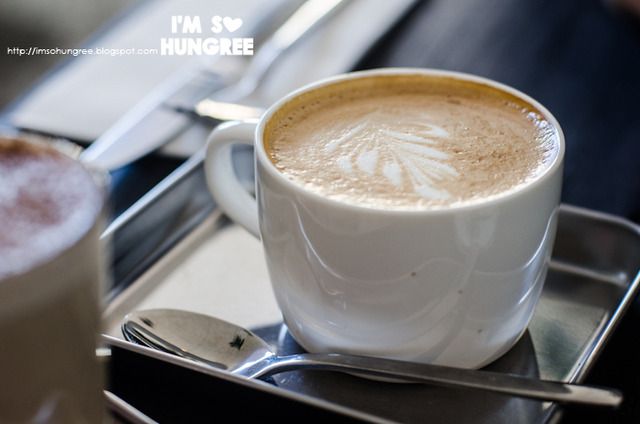 Drinks are served on little metal trays, which I feel like I should roll my eyes at but that I actually really love. My chai is lovely, not so spicy, but a nice strong tea flavour that I finish far more quickly than I really should.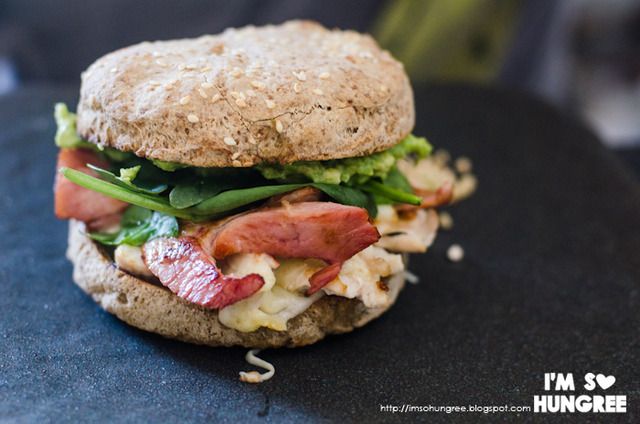 Brad's toasted buckwheat roll with poached chicken, grilled ham, fresh spinach, Emmental these, avocado and yuzu aioli looked modest, but was heavy in goodness. He wasn't super hungry this particular morning, so this was just the right serve for him, with plenty of bright and fresh flavour.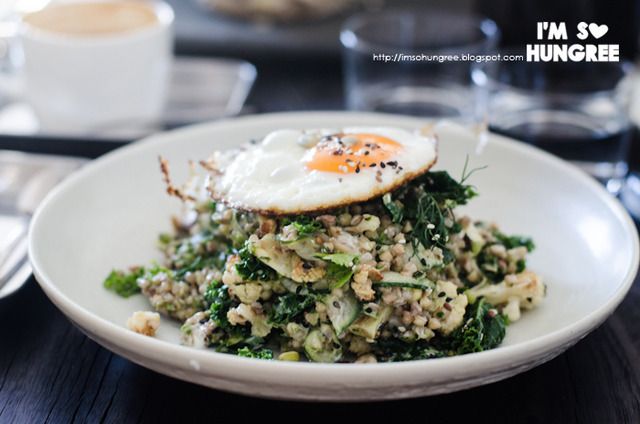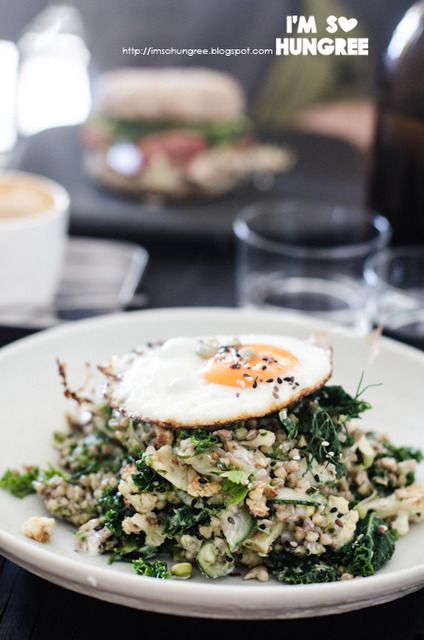 I on the other hand, got the salad of buckwheat, roasted cauliflower, cucumber, kale, chilli and tatmari seeds with a tahini yoghurt dressing. I love going out for salads like these, which I would probably never come up with on my own at home (as I'm absolutely terrible at making salads as I have no creativity for vegetables), which taste delicious and feel good to eat as well. There was crunch, creaminess, freshness and richness all in the dish. The fried egg on top was just perfect with it's runny egg yolk middle. Mmhmm.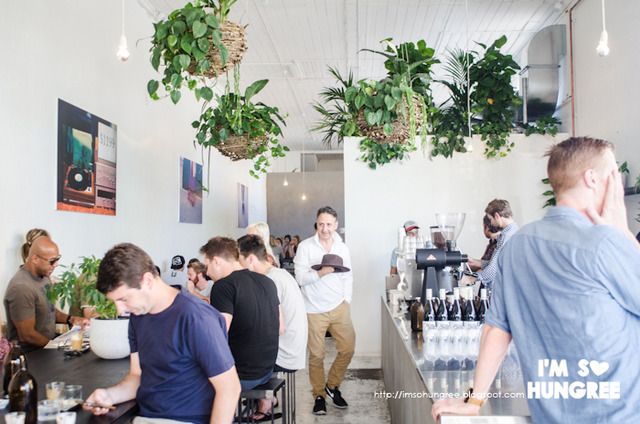 I kind of hate that Uncommon. is so popular at the moment, because I want to go back more, so I can eat all of the things on the menu cause it just all sounds so good, yet also healthy as well. Sweet potato and brown rice cakes, to flaxseed pikelets; sure it's another cafe in Melbourne, but the offering is certainly anything but common.