I feel there are so many little things that go unappreciated these days. Freshly cut grass on a beautiful blue day, finishing that book you've been reading for weeks or a well groomed man. Not just dressed, but styled from head to toe, tailored pants, neat hair, freshly pressed white shirt. Which is why I love the spring racing carnival (which is just around the corner!), men in suits and plenty of them!

I've always told my friends (and been told by my gay friends) that I would make a great man. And if I were a man, I would find myself strutting down Little Bourke Street, turning on to Somerset Place and climbing up the small discreet stairs to Captains of Industry.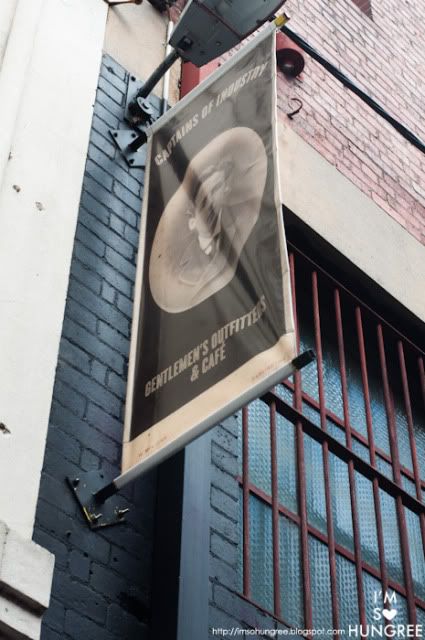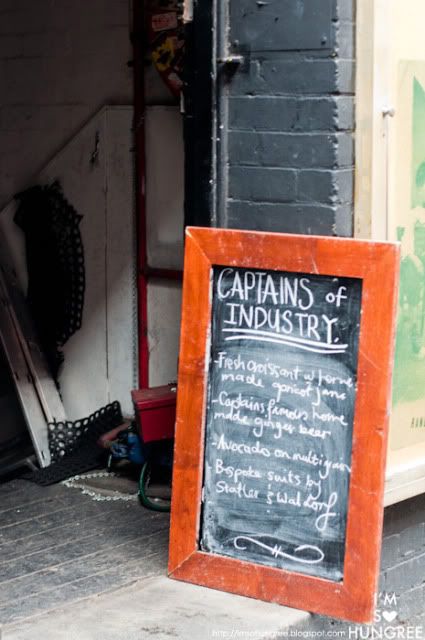 In a fifties-esque, lofty space, gentlemen, yes not just any man, can get bespoke footwear, vintage and custom fitted menswear, traditional haircuts and grooming products.




Fortunately, since I am not a man, they are also a cafe and I too have an excuse to clatter up the stairs in my high heels and enjoy the soft ambient light as it flitters in through the large windows.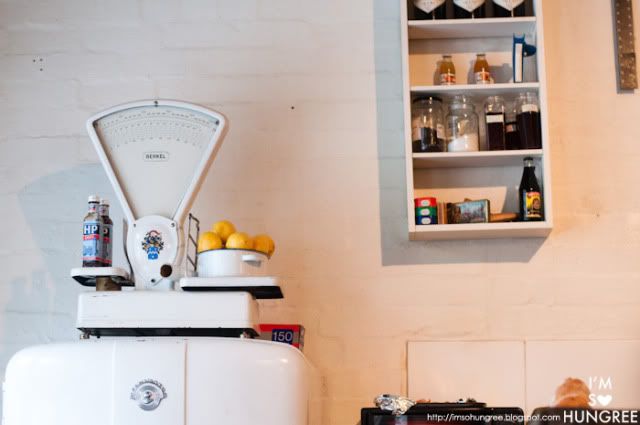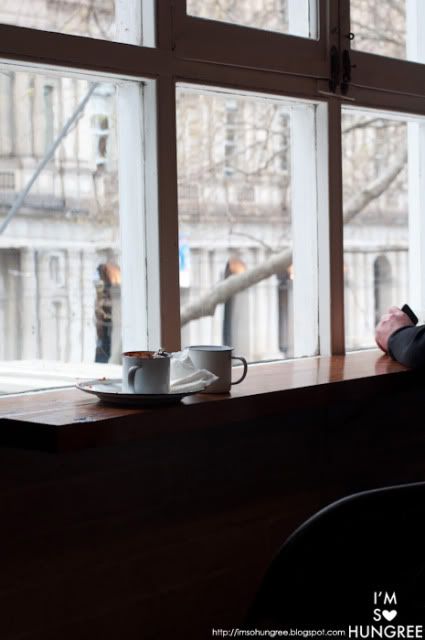 There are so many little details and touches to this place which keeps my eye constantly active, from the sweet little vintage styled spoons, to the old school register, to the bottles of Hendricks gin lined up on the shelves....this is definitely my kind of place!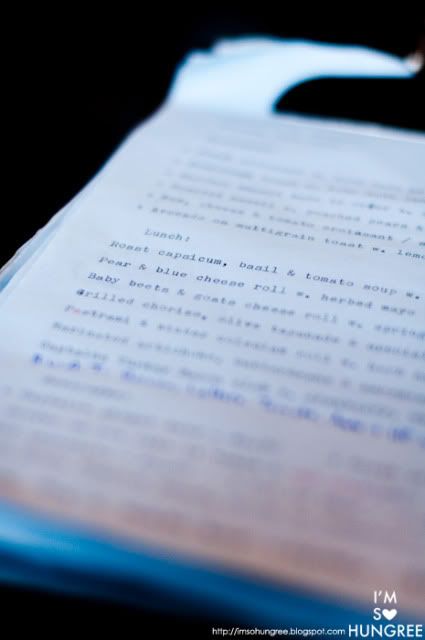 The menu is quite small and simple, mostly sandwiches and one soup option....which they ran out of! And I was there at 12:30?! Obviously need to be in earlier next time I guess!




A lovely warm pot of chai makes up for not having soup I think...I was slightly disappointed to see that David's peppermint tea was a teabag and a single cup of hot water, whilst I got this giant pot? Seems a bit odd to me. Mr T got the Captains home made ginger beer, which was just amazing and I was immediately jealous that I didn't order it too! It was sweet, but with the warmth of ginger which really came through, none of this schweppes stuff!




So whilst I am gluten-intolerant, there is every now and again where I will just succumb and have a good ol' sandwich. My eyes kept coming back to this absolutely gorgeous goats cheese and baby beets roll with spring salad on the menu. Goats cheese is strong for some, but for those who can stomach it, this is a real treat, the cheese being quite tart and punchy and the beets were particularly sweet.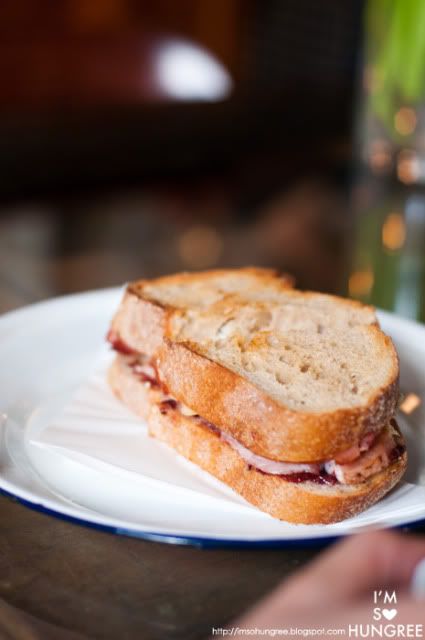 David got the turkey, cheese and tomato sandwich (I think. I can't quite remember!), slightly toasted for that lovely crunch and wonderfully melted cheese. One bite was all I needed to swoon over it!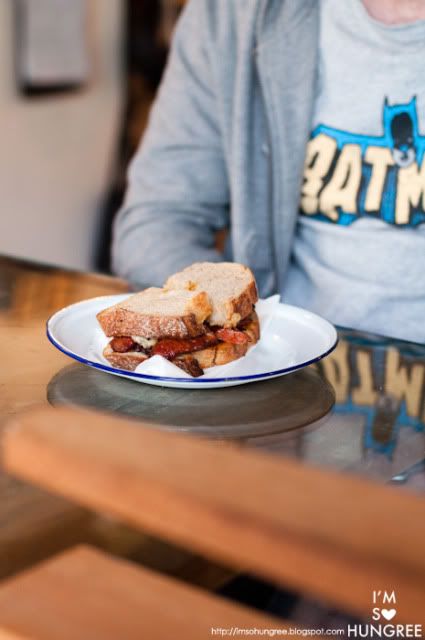 Our two other friends got the chorizo sandwich, which smelt amazing as it approached the table and they demolished both their sandwiches before I got through half of mine! That's boys for you isn't it?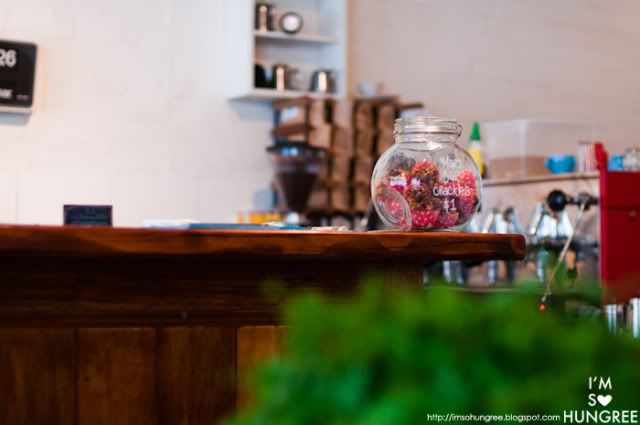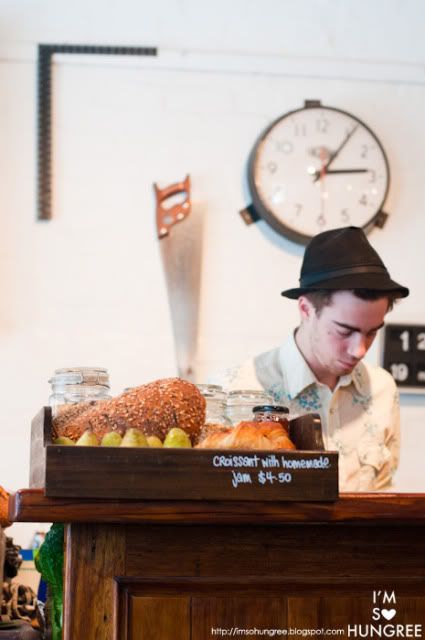 David insisted we each had to have a mars bars crackle, which is a little bit ironic if you ask me since there's a malteser on top....shouldn't it be a malteser crackle then? Whilst I usually like a richer dessert, there was something very nostalgic and enjoyable about eating these and hey, they were pretty good. For $1 you certainly aren't going too bad at all!

So yes boys, it's all in the details. Pound signs instead of dollar signs on the menu, fresh produce bursting with colours and flavours, scales you would probably only find at your grandma's place and all those bottles of Hendricks lined up along the walls....


Captains of Industry
Level 1, 2 Somerset Place
Melbourne

, 3000