Sometimes all you need is a quick bite and sometimes all you need to describe it in a blog, is a quick post.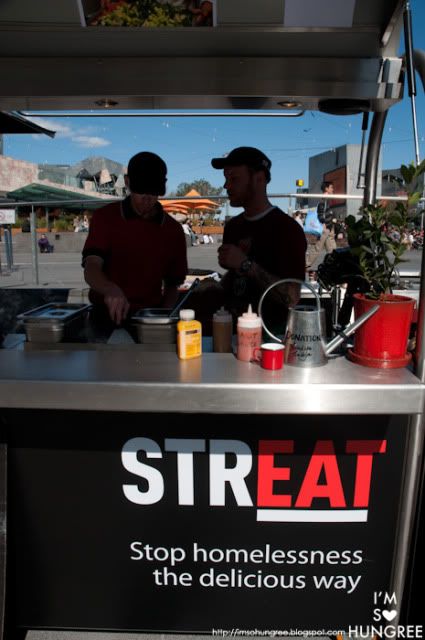 It was the first beautiful day Melbourne had seen in a while, the time was 2pm, I had just refereed a game of dodgeball (yes, it should totally be a legitimate sport) with about 40 guys. Was starving.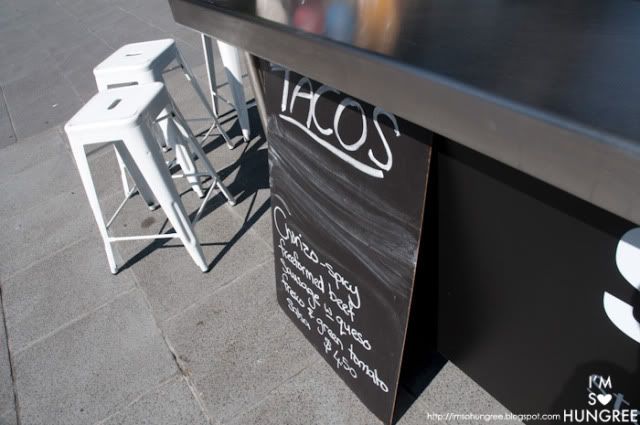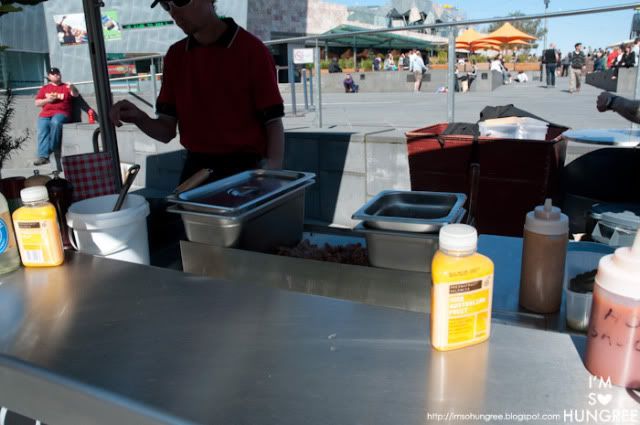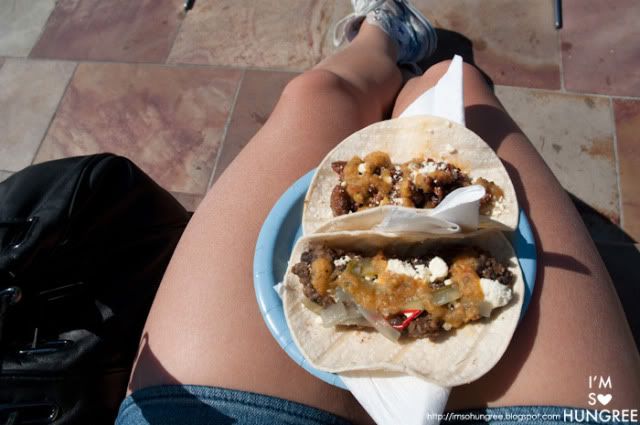 Luckily the STREAT cart in Federation Square was there to save me. Serving up freshly made tacos, the real Mexican way with soft corn tortilla shells and hearty fillings. Chorizo with salsa on top and black fried beans with pickled cactus below.

Both were so utterly delicious, fried beans is not a flavour you tend to find often in Melbourne, so was a delight and the chorizo, probably my favourite of the two if I had to pick one had a beautiful spicyness to it. These were probably the closest I have come to finding tacos like the ones they have in America....oh Brooklyn I miss you.

STREAT is a social enterprise providing homeless youth with a supported pathway to long-term careers in the hospitality industry. The founders Rebecca Scott and Kate Barrelle were inspired by the hawker stores within South-East Asia, that even with the most basic equipment, they could produce some of the most well-loved meals of the country (my Dad would probably agree with that). So now their own conceptualized mobile street cafes can be found in Federation Square, where I went, for quick, hearty and healthy lunches (which change seasonally) and in the Melbourne Central train station where they serve up coffees and sweet little treats.

If you buy 9 meals at Federation Square, or 9 coffees at Melbourne Central, the next one goes to a homeless person. I don't know about you, but I think that's a damned good enough reason to keep going back.