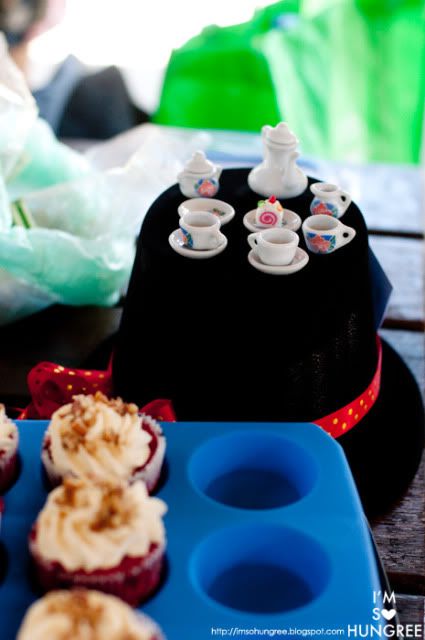 What happens when you get a whole bunch of food bloggers together for a picnic, on one of the most beautiful spring days and tell them it's a 'Mad Hatters' picnic?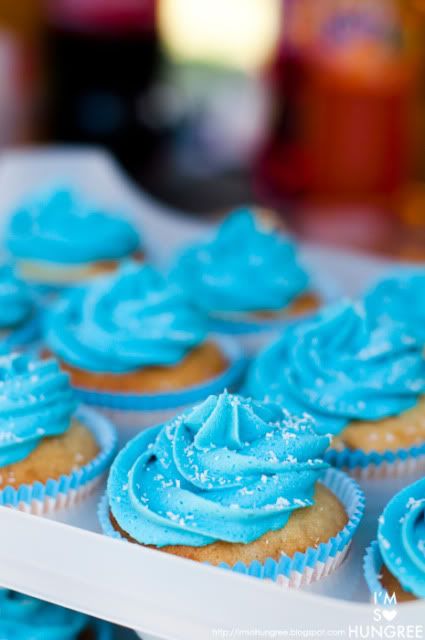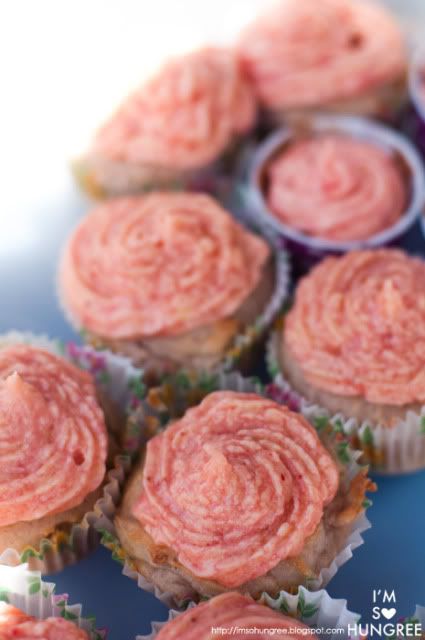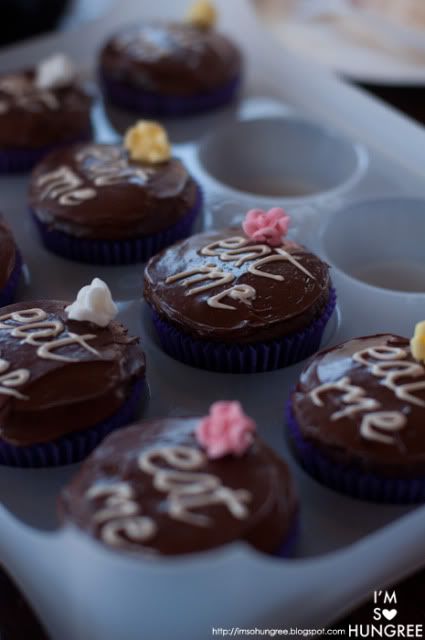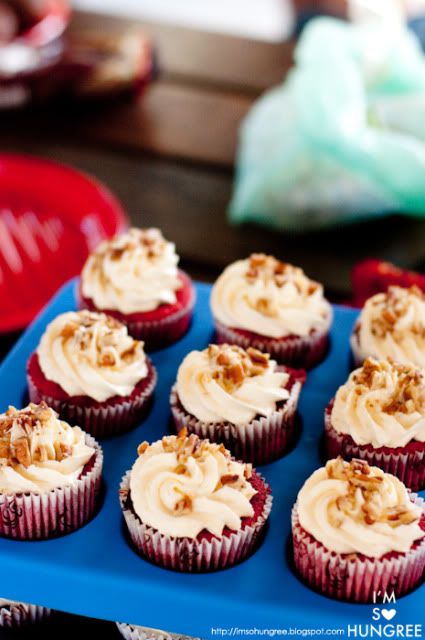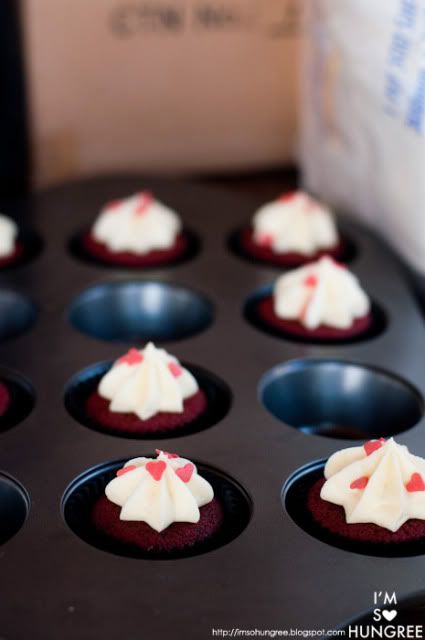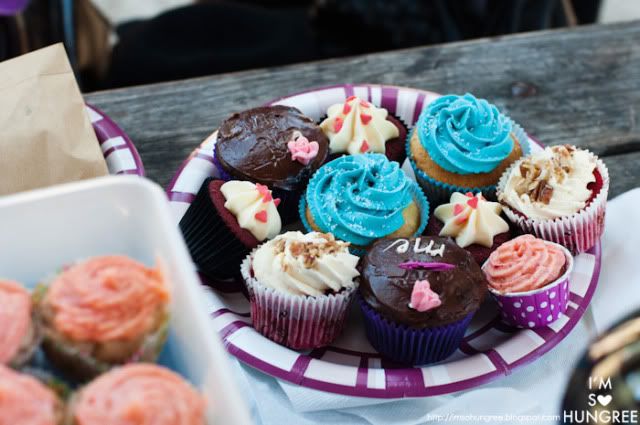 A sugar coma.
And cupcakes.
Did I mention cupcakes?
So this wonderful day of food smorgasbord-ism (yes I'm making a word), was coordinated by the wonderful Penny, Thanh and Michèle.
The location was the Studley Park Boathouse, we were all buzzing around a little barbeque area, complete with tables and benches. I was actually kind of astounded that EVERYONE had brought something, and not just a little nibble, a lot of food! Our tables were overflowing with goodies, most of them being sweet. I was actually really amazed how many cupcake varieties we had....there must've been at least 5 or 6 different kinds!

The savouries were certainly not left out though...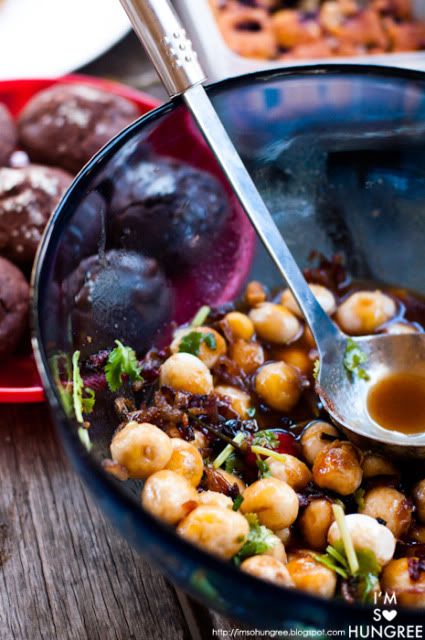 I'm sure the judges had a very difficult timing deciding to pick winners for all the different categories, but the overall winning dish of the KitchenAid were these lovely 'Son in Law' quail eggs by Kat.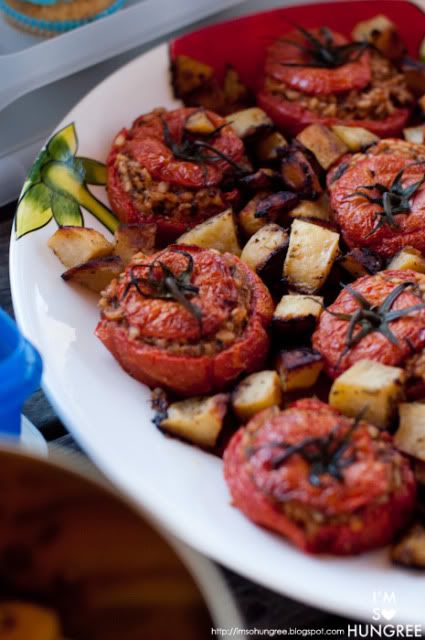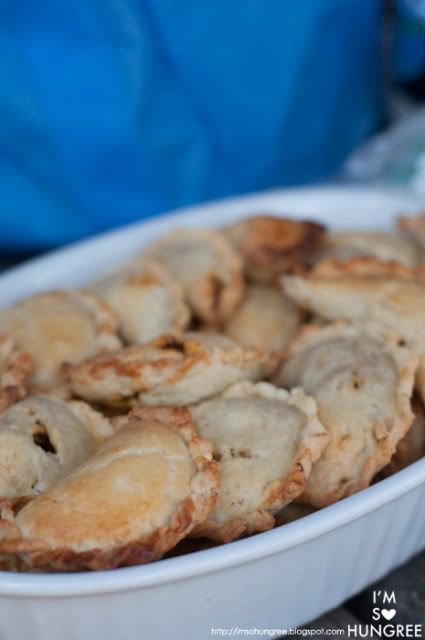 Sumptuous savouries....the tomatoes filled with rice and cheese were exactly what my grumbling tummy needed and I was very impressed with the curry puffs!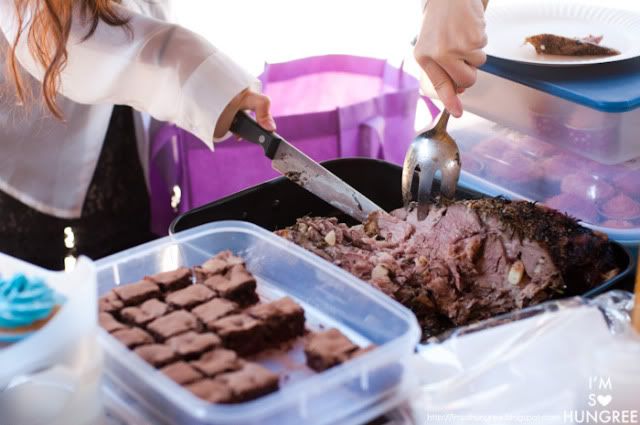 We were even treated to a lovely roast lamb by Vee! Sorry we kept you there and carving for so long!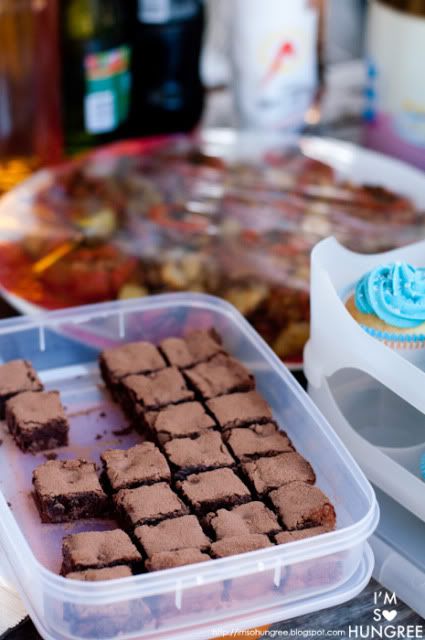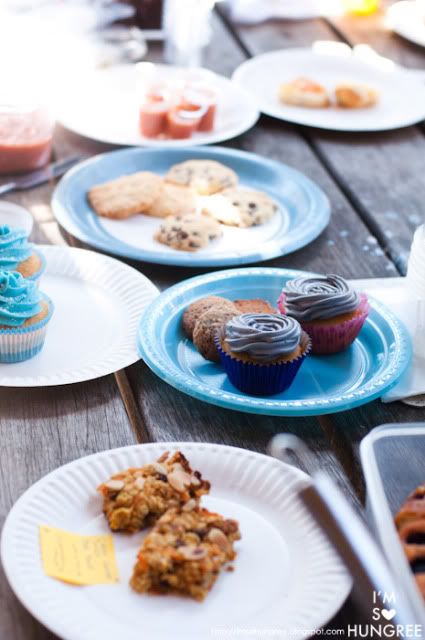 I really wish I had more to say but I think I'm just going to let my pictures do most of the talking for me. It was really a lovely afternoon, it was so bizarre but so wonderful to meet people who all had a love of food and even better, loved to share that love of food. Whilst I didn't really get to talk to everyone, I did enjoy talking to everyone I did and putting faces to names.

Thanks again for organizing
Penny, Thanh and Michèle. I certainly hope to see everyone again soon!
I now have so many blogs I'm trying to catch up with! I've just pinched the list from
Michèle, so make sure you go say hi to everyone! :)