It's quite easy to walk by Fandango and not notice it with the mammoth that is Auction Rooms next door.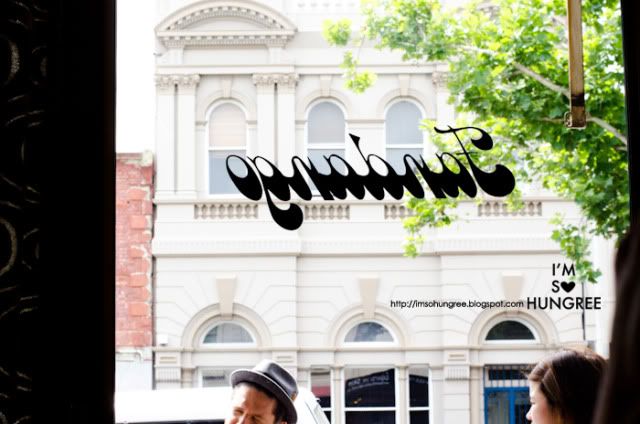 However, if you do happen to notice the curly, 70's discotheque styled text on the door, make sure to step in and be quietly charmed.
Allan, Bryan and I met for brunch in this quirky little cafe on a Wednesday (slightly to I-Hua's dismay). It's certainly it's own character, with a mish mash of retro plates and bear figurine's hiding under bookshelves.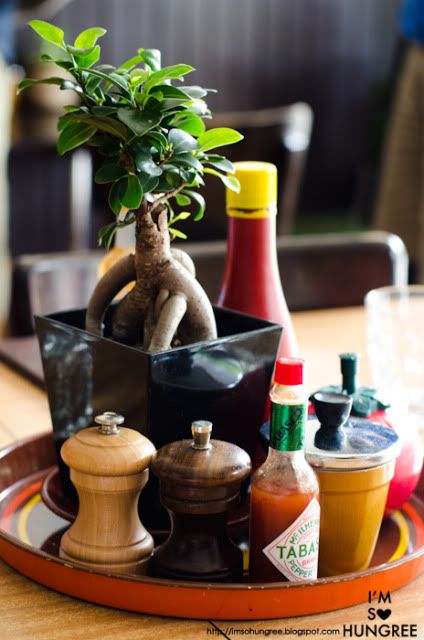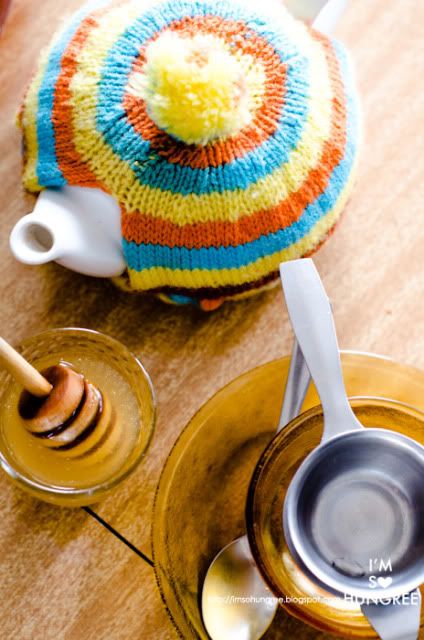 I fell in love with my chai latte set, that tea cosy! How cute is it?! The chai was pleasant but could have used a little more of a flavour punch.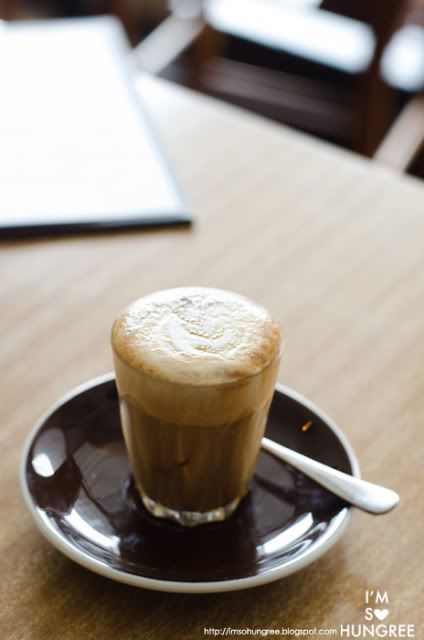 I thought the coffees the guys got looked a little bit over frothed and although they didn't mind the coffee, I get the impression it was not their favourite either.
Bryan wanted to order the same thing that I did, but since I got dibs on it first (teehee), he ordered the avocado and tomato breakfast instead. And added some bacon and poached eggs to that. It also came with pesto, which was absolutely delicious. It was quite vivacious and had a bold basil flavour, with hints of garlic and some blended nuts or something in it. Just gorgeous.
Allan ordered the pesto scrambled eggs, with oven roasted tomato on sourdough. Again. That pesto. Mmm. Dat pesto.
I got the beetroot eggs. My gosh. That beetroot. I don't really mean to overuse 'that'. But man. That toxically pink beetroot and fetta relish. Isn't it fabulous? I loved my dish, it felt healthy (kinda) and was delicious and so fresh. And of course, the poached eggs were perfectly done with bleedy yolks.
Of course, in the now dubbed 'Allan style', we got something sweet to share. A stack of three pancakes with fruit compote, strawberries, honeyed cream cheese and maple syrup. Um yum.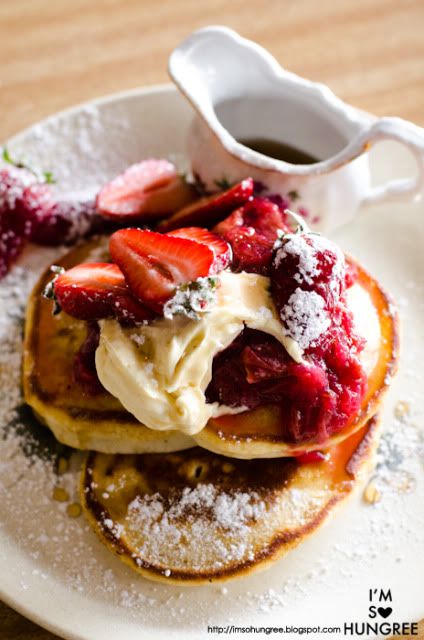 How cute is the little jug for the maple syrup? I could imagine a mini Marie Antoinette bathing in it.
The pancakes were heaven. Pure heaven. Beautifully fluffy and wholesome in flavour and delectably sweet with the honeyed cream. Bryan and Allan found that the honeyed cream was enough, but I figured since the maple syrup was there, I may as well put myself into a sugar coma. A decadent note to finish on.
The boys and I all agreed, the food at Fandango is lovely. The portions are not giant, which suits me, and the food is just so fresh and cooked very well. It's also just got a lovely, homey vibe. In the small cafe, one would be quite comfortable dining alone I think.
We weren't entirely keen on the drinks though, as we skipped next door to Auction Rooms after so the boys could have their candyman beans, and I could fill myself up with another soy chai….
Fandango
97 Errol St
Melbourne VIC 3051

View I'm So Hungree in a larger map