The title says it all.
Let's get started.
I got invited to the launch of the rather talked about My Mexican Cousin, courtesy of Zilla & Brook and of course My Mexican Cousin.
I was there alone, so it was a little daunting, but a lone girl in a pair of hot pink heels is never alone long right? I got to chat with Maurice a little bit about the food and what he was serving, which rarely got past me unfortunately since the place was so packed out!
One thing I did very much like though, served in cute little brown glass bottles, was their version of an espresso martini, with cold drip infused vodka, it packed a punch. It was potently espresso and after a few sips, I realised I better not have too much, otherwise I would be pretty much up all night!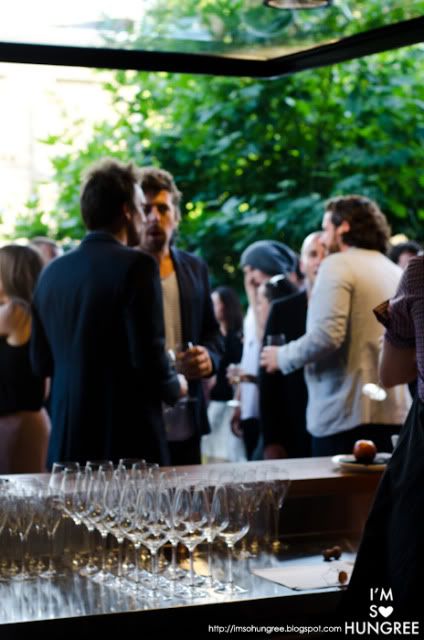 I am hoping to head back sometime and actually try the food out, since the space looks completely different when it's done up for service!
*****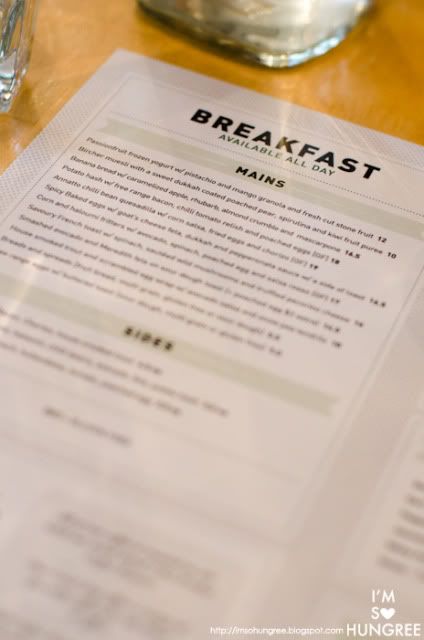 I took my brother and grandma to Axil for lunch one afternoon. They got a new menu in and I couldn't resist trying it out! It's all printed pretty and shit!
Their chai lattes are still a delight.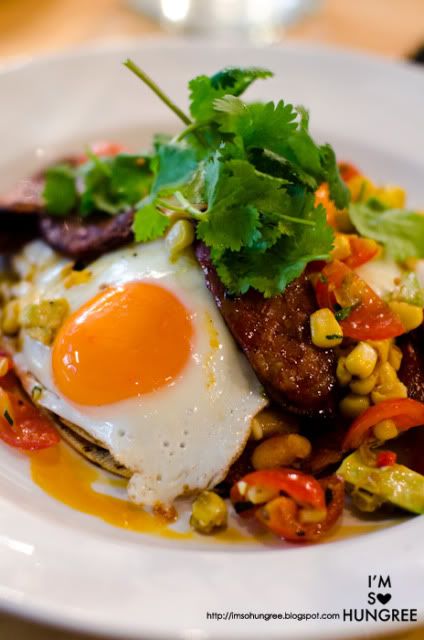 I tried out a new gluten free addition to the menu, the annatto chili bean quesadilla with corn salsa, fried eggs and chorizo. Love how colourful it is, and it was quite a bit bigger than I expected. Although I still polished it off completely.
*****
I re-visited Josie Bones with a photographer friend of mine and his sister, who also loves Josie Bones as much as I. I was pleasantly surprised that the bartender remembered me, and Jeff as well. Although we both tend to be a bit loud, so that's not so surprising I guess.
This worked in our favour though as we got friendly with the bartender, who happily let us try out a beer or two. One that caught our attention was the 'Yeastie Boys: Rex Attitude' from New Zealand.
A few things.
It's called the Yeastie Boys.
It is a beer inspired by French techno (says so on the label!).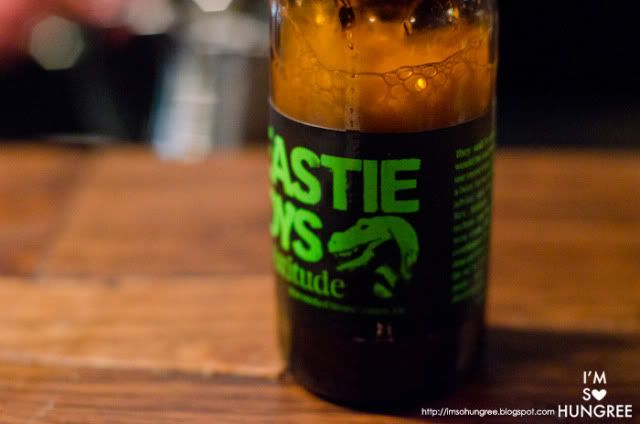 It has a freaking dinosaur on the label.
Rex Attitude is a beer, where they were told they could not use more than 5% heavy peated malt. So they went with 100%
Why not.
Peat is an usual flavour. It's something more often found in Whisky, and apparently tends to get mixed up for 'smoke', although I can understand why. You'll just have to try it out yourself.
Josie Bones also has a dessert, with a marshmallow, made with peat and lots of strawberries and other such deliciousness. We doubled up the peat!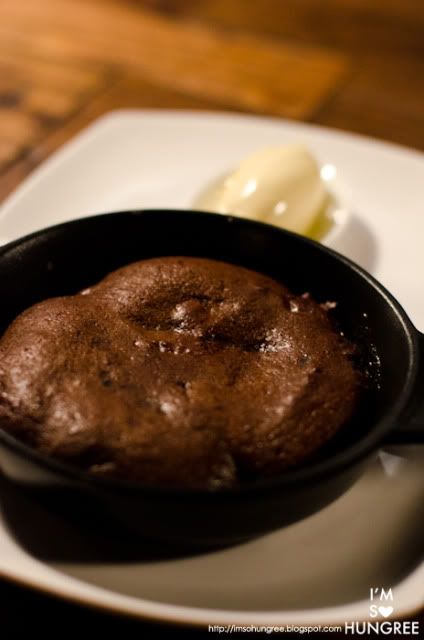 And some melty melty chocolate self saucing goodness as well.
Sure Josie Bones do their offal and meat pretty, but in my experience, definitely don't rule out dessert!
*****
The night after I found myself in Collingwood World with Brad, a little bar I've come to quite like on Smith Street, as it is quite quiet, doesn't play the music too loud and has excellent cocktails.
My friend the night before had told me that Collingwood World now did a cocktail made with gin, vermouth and 'science' (it says so on the menu). So like a moth to a flame, I fluttered over to the bar and requested for the liquid nitrogen martini.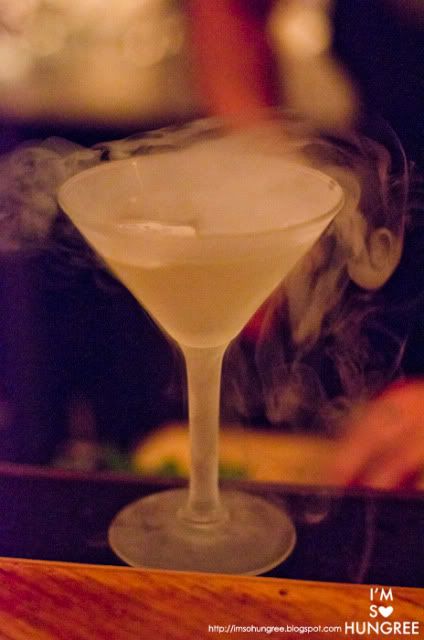 Oh what fun it was! Watching the smoke flow over the edge of the bowl the bartender was mixing the ingredients with, before pouring it into a glass like a cloud. No it didn't taste any different, but it was fun to watch.
*****
Mmm. In hindsight that was a bit of a boozy week. Unintentionally too mind you. What did you get up to last month?
Corner Sturt St And Southbank Boulevard
Southbank, VIC 3006
Axil Coffee Roasters
322 Burwood Road
Melbourne, VIC 3122

View I'm So Hungree in a larger map
Josie Bones
98 Smith Street
Collingwood, VIC 3066

View I'm So Hungree in a larger map
Collingwood World
97 Smith St
Collingwood, VIC 3066

View I'm So Hungree in a larger map