Life on Mars.
It had me at it's name, which is named after the David Bowie song of the same name (Thanks Claire!). I'm quietly (or maybe not so? You tell me!) affectionate for quirky little things. It makes life more interesting that way y'know? I also had a running joke with high school friends that I am actually in fact, a martian, since I was always the weird one. Apparently.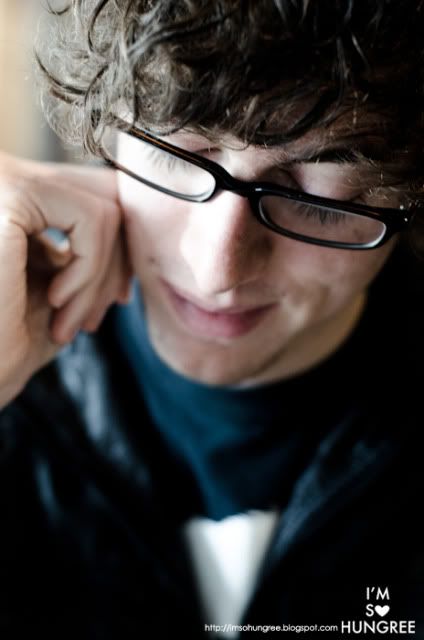 Anyway, so into Brad's Nissan space ship we climbed one weekend and away to Mars we went.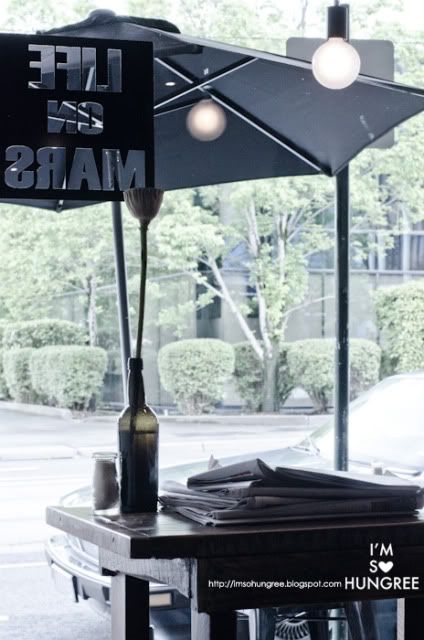 So Mars can apparently be found on Glenferrie Street, close to the Barker Street end. Wait…that didn't take lightyears to get there….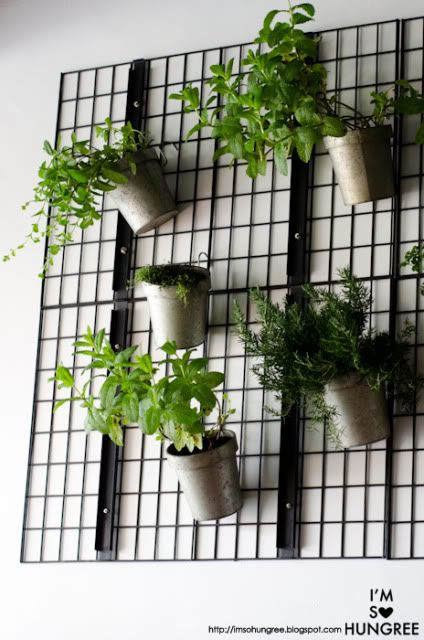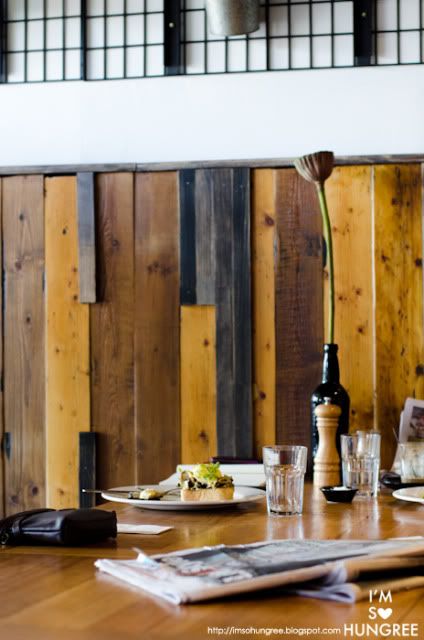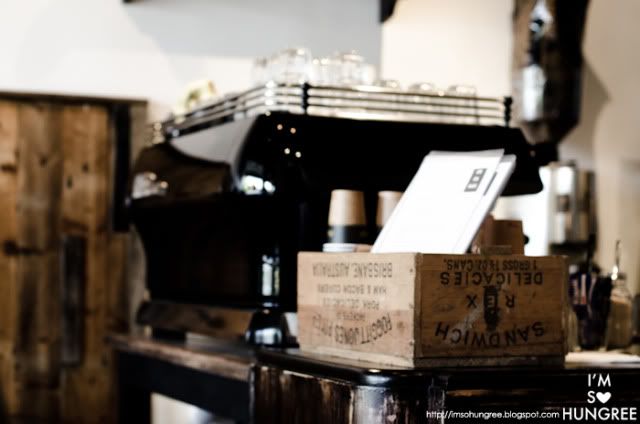 I was quite surprised that it wasn't too busy this morning, so we were immediately able to get a seat. Life on Mars is quite cosy, with a mish mash of different coloured wood, freshened with some wall hanging pot plants….slightly akin to Axil just a bit further down the road.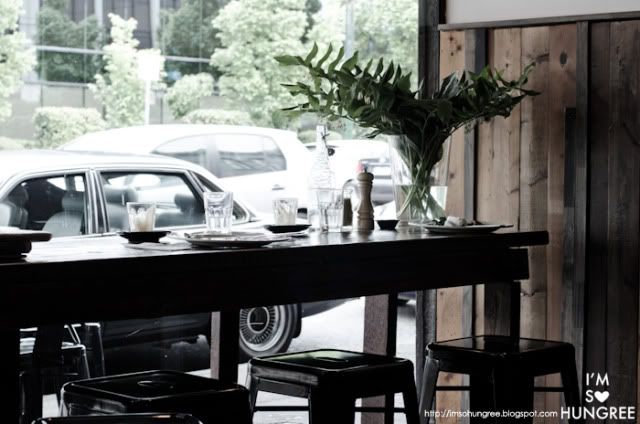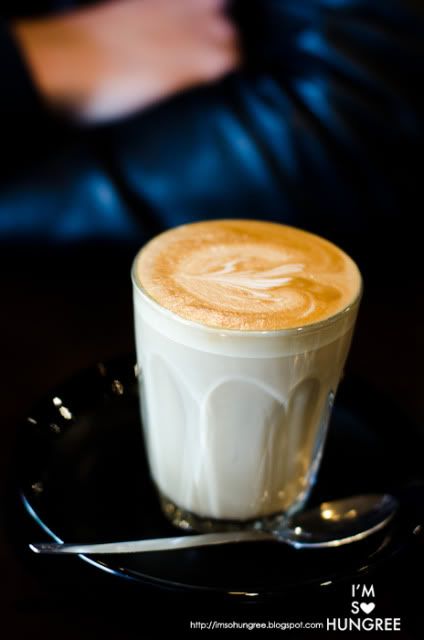 As always, latte for Brad, soy chai for me. Although it did take a little while to come to us, considering the place was fairly quiet….Maybe time on Mars is counted differently?
Brad commented that his latte was quite good, and good it did look, with what looked like perfectly creamy and bubble free milk.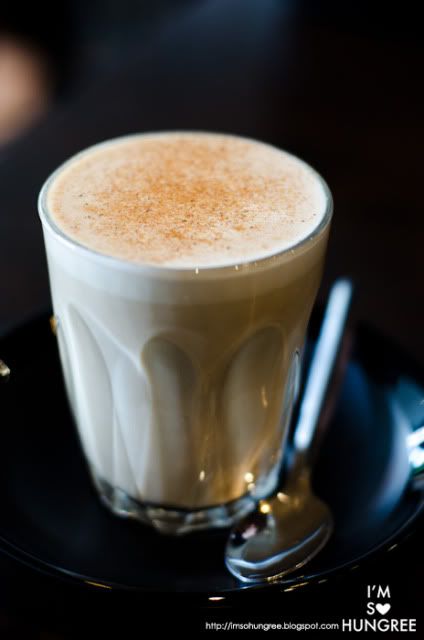 My chai wasn't too bad, the milk was indeed quite full and well frothed, but it was unfortunately, made with vitasoy and lately I had been spoilt on bonsoy. I wouldn't have minded my chai to be a little spicier as well, just a touch more flavour would have been good!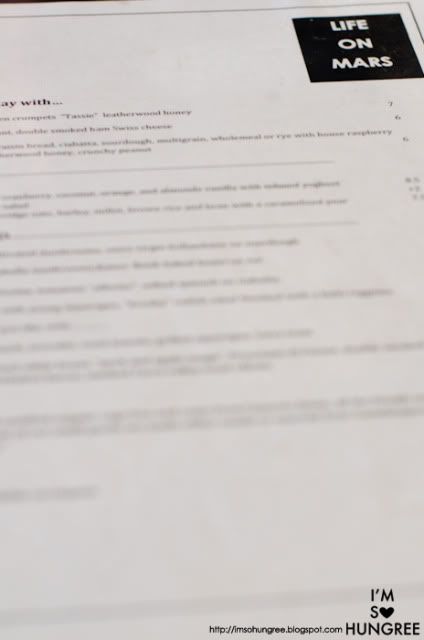 The menu selection at Life on Mars is fairly small and succinct.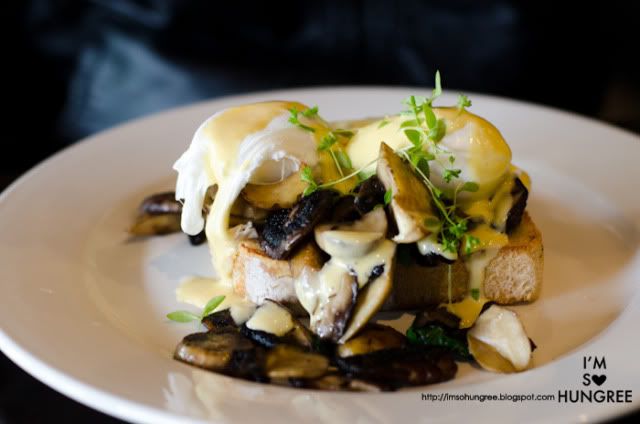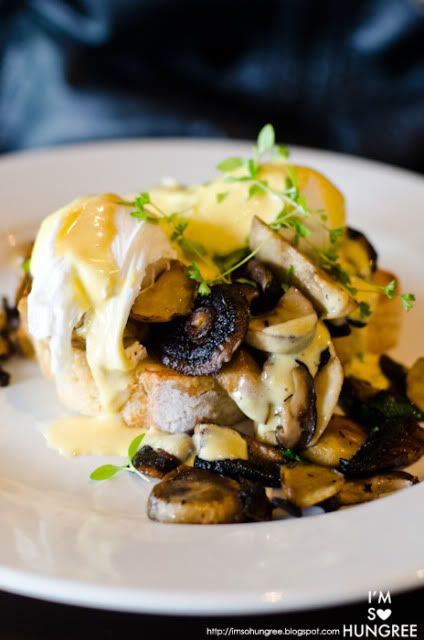 Brad opted for poached eggs hollandaise with mushrooms and spinach. His eggs were cooked perfectly, although he did comment that the hollandaise tasted a little vinegary. I didn't taste it so I can't comment to confirm or not. Otherwise we loved the mushrooms too!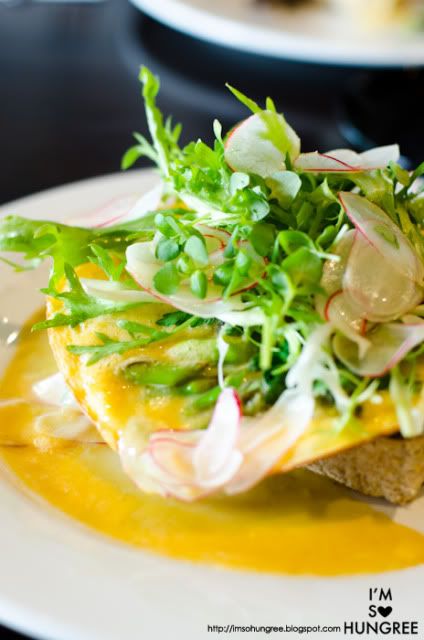 And you must understand why, I was much too busy getting stuck into my duck egg frittata. Frittatas confuse me. They're slightly different everywhere you go. At home, our frittatas are like….vegetable and egg cakes. Or as big at least and so you can cut out a fat slice to indulge in.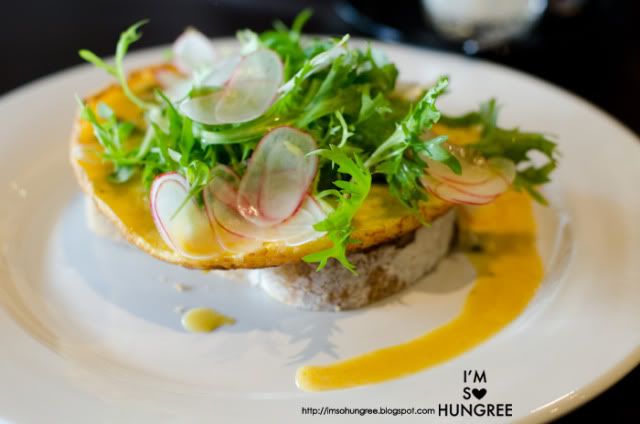 At Life on Mars, it's obviously much thinner and not quite what I am accustomed to, although it is still quite delightful. There was cheese on the frittata that although subtle, was totally moreish, giving the duck egg a slightly richer flavour. I quite enjoyed it.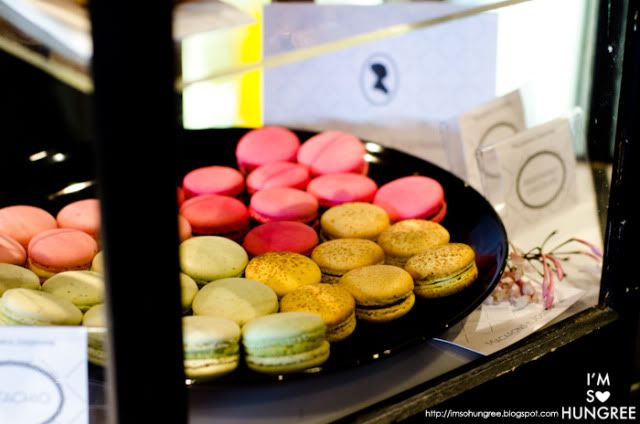 On the way out, I freaked out when I saw that they sold Macarons by Josephine, which I had last at Friends of Mine with Bryan and promptly bought a few on the way out which I scoffed down in Brad's space ship.
All in all, I'm curious to see how well Life on Mars will do, as although I didn't feel it has the 'hip' factor that many of the popular cafes do, the food and coffees are overall, good quality. Only time will tell and maybe next time, I'll eat my words at it not being as 'hip' and not be able to get a table….
Life on Mars
842 Glenferrie Rd
Hawthorn, VIC 3122

View I'm So Hungree in a larger map