A lot of people who have been to both San Francisco and Melbourne tend to say the two cities are alike. I guess on a surface level I didn't always see it, but I certainly felt a similar energy, and I think this translates to how the city is laid out. There's a happening little CBD, and a bunch of little cool clusters outside of it...just like Melbourne!
Our fourth day in San Francisco is when we decided to explore some of these areas in San Francisco, a little outside of the city. In one day, we took a bus down to Hayes Valley, then from there walked passed the Painted Ladies, to Haight Ashbury, from there to the Castro and wound it up at the Mission. It was a lot of walking, but a great way to make some space to eat a whole lot more!
So in those post, let me highlight a couple of things we enjoyed in each spot.
Hayes Valley is a rather cute little area of San Francisco, fashionable, chic, lined with trees and bright and cheerful street art. Brad and I strolled down Octavia Street, as we had read this is where a lot of the food and shops were to be found.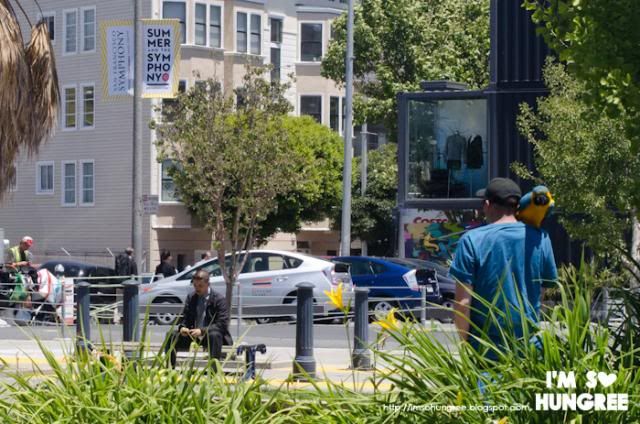 There are also gentlemen who keep their macaw's on their shoulders while in Hayes Valley.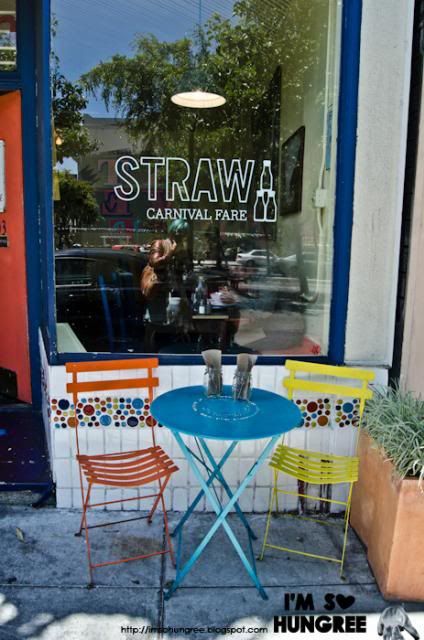 We stumbled onto Straw Cafe, which I had read about online and had drooled over their carnival inspired dinner menu. Unfortunately lunch was not as heavily themed, but there were goldfish on offer instead of bread. Hadn't had these since I was in primary school, think my face must have lit up like a little kid's!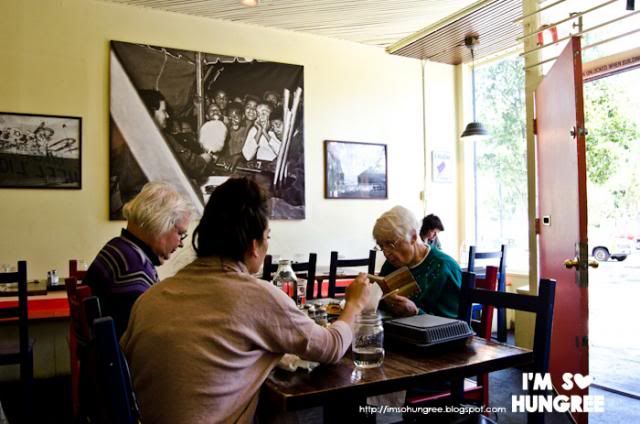 Even though the lunch menu wasn't really 'Carnival' food, the colourful and quirky little spot was still serving up some real goodness.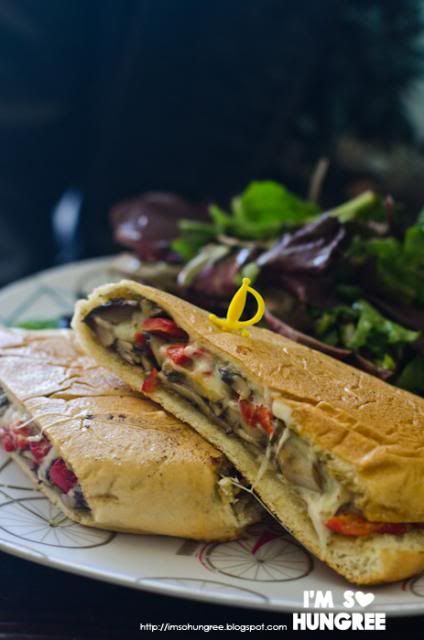 Brad's Portobello Cheesesteak, with sauteed mushrooms, capsicums, swiss cheese and mayo was a whole lot of hot, melty-stretchy cheese goodness, all wrapped up in soft bread and skewered with a plastic pirate sword. Bliss.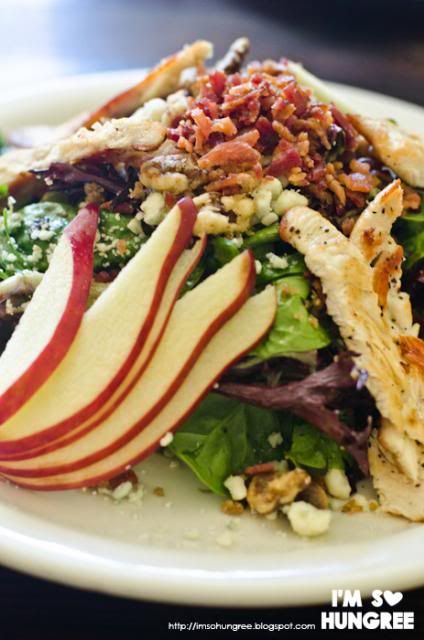 My 'Dark and Gruesome' salad, with mixed greens, roasted chicken, maple-glazed bacon, apple, blue cheese, candied walnuts and apple cider vinaigrette fortunately did not literally represent it's name. America knows how to do it's crunchy bacon bits, and they were to absolutely die for here. The fresh crisp apples added a lovely sweetness to the otherwise heavier flavours.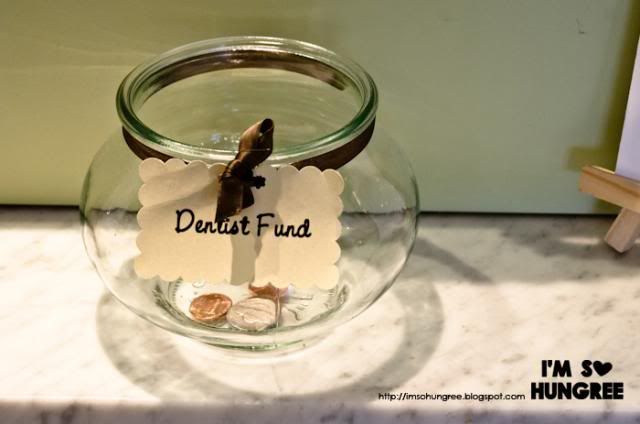 From there, our next stop was Miette cafe, and it is magic. Magic.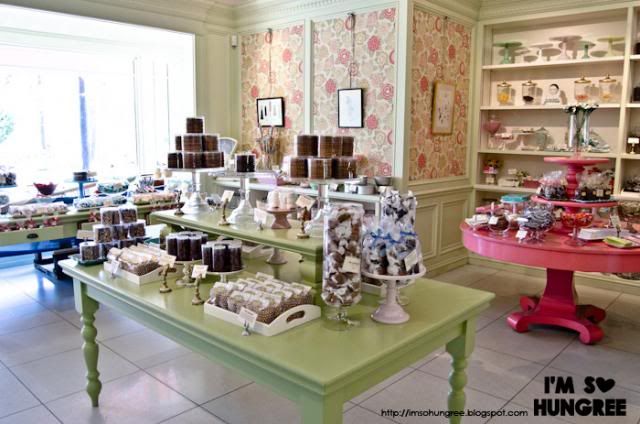 You step in and you're transported into a candy store housed in a dollhouse. Soft pastels, beautifully delicate floral wallpaper and just a smorgasbord of sugar to be had out on display. Kid in a candy shop? You know it!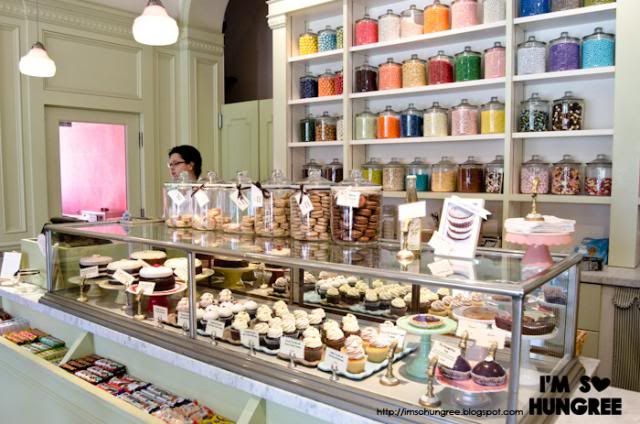 It was really, really hard not to leave with arms piled full of cakes, sweets and macarons, but I restrained and behaved. A little anyway, and left with a graham cracker and creme-fraiche ice-cream sandwich and two of their macarons.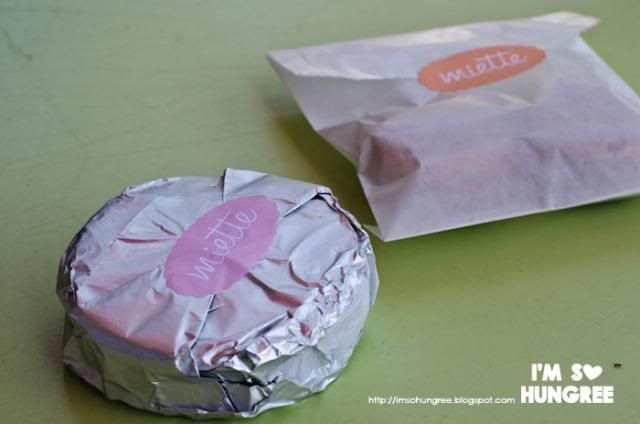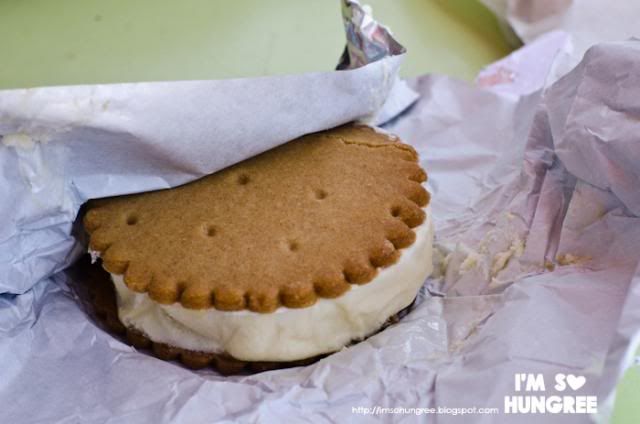 Whilst there are more typically sweeter ice-cream sandwich flavours such as chocolate or strawberry, I was absolutely delighted with the creme-fraiche variation, as it was so light and so refreshing, the biscuit and ice-cream softly melding into each other with each bite. Just perfect for a post-lunch snack that doesn't feel too heavy!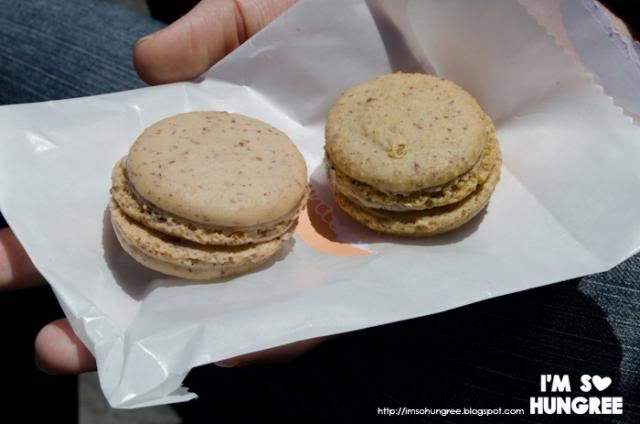 We had our macarons in front of the Painted Ladies, which disappointed me. The texture was just too soft and there wasn't much flavour present.
So uh, Brad and I were told to check out the Painted Ladies, because a friend said they were cool but we didn't do much reading up before we went to see them.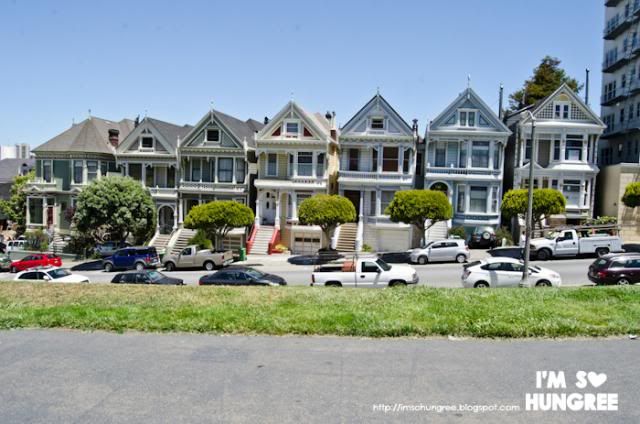 We must have walked up and down this street two or three times before we realised…the houses are the Painted Ladies! Doh.
"Painted Ladies" is a term used in American architecture for Victorian or Edwardian houses that are painted in three or more colours that enhance their architectural details. Probably should have read that before we went hunting for them.
These particulary famous ladies were built in the 1890's and make for a stella example.
There's a park across the road, which makes for a nice little picnic place, or a spot to just put your feet up and have a break from all the walking you've been doing (like we had been!)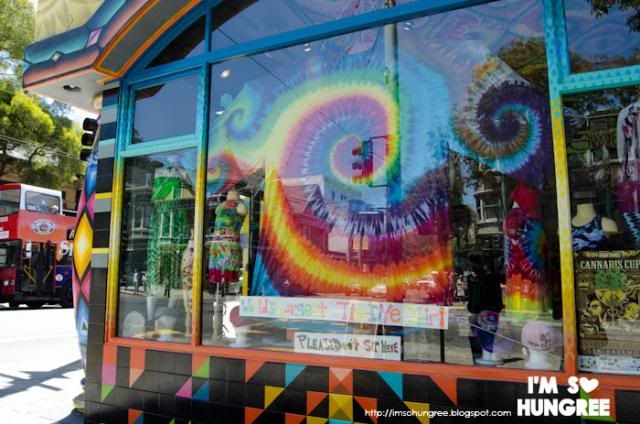 Haight Ashbury is well known for it's history in the hippie subculture, which sadly today has turned the area into a big of a tacky touristy area, with the world's biggest tie-dye t-shirt on one shop and a string of places selling similar things.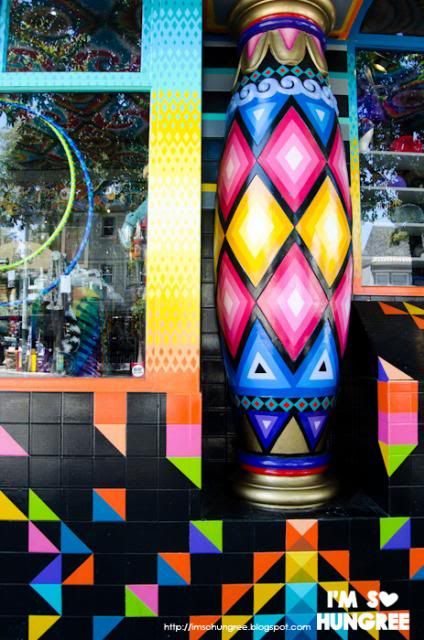 There are a couple of nice op-shops in the area, and it is in Haight Ashbury that I first discovered Buffalo Exchange, officially one of my favourite places to shop in ever, across the country. Oh god. Brad should have never let me in.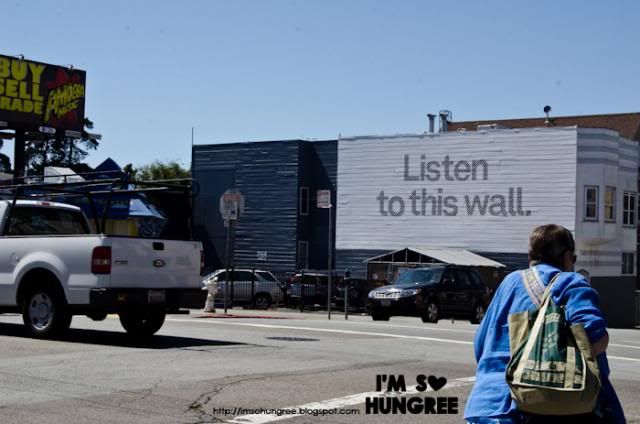 It's still a cool area to walk around though and see how the culture of the area translates to how the buildings are decorated and the generally enthusiastic use of colour. I guess I do approve.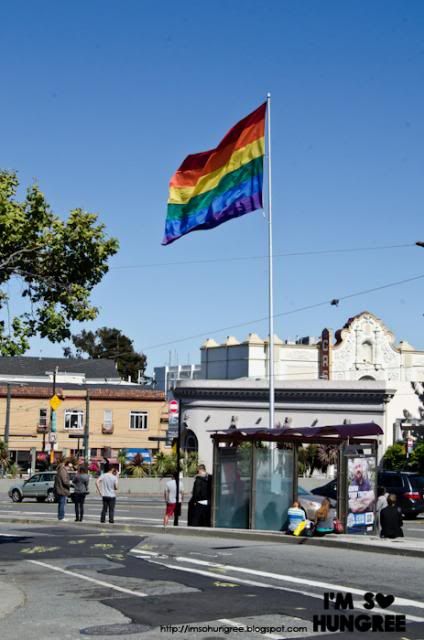 Ah, the Castro. One of the first gay neighbourhoods in the United States and still the largest. You know you're in the area when the ratio of rainbow flags to poles goes up to almost 1:1. It just makes you smile.
Also you might see a man wearing speedos, in roller-skates with a parrot on his shoulder (seems to be a thing in San Francisco). I suggested Brad ask to have a picture with him but I think he was a little scared.
The shops in the Castro are quite cute as well, although of course, geared more towards the LGBT community. We had a couple of laughs seeing some of the t-shirts in shop windows and I was almost tempted to buy Chai his own gay pride shirt. Almost.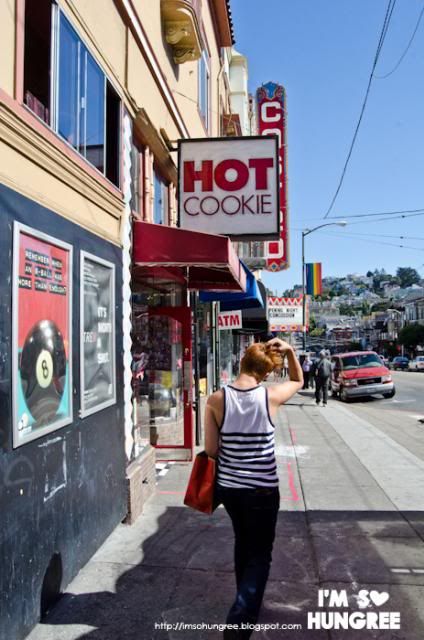 I also made sure to stop in Hot Cookie. Why? Anatomically correct penis cookies.
Yes I am a child, let me have my amusement!
Even if you do not want penis cookies, essentially a chocolate macaroon coated in a dark chocolate, which were surprisingly heavy, the store smelt heavenly and there was a wide range of other non-sexual cookies available as well.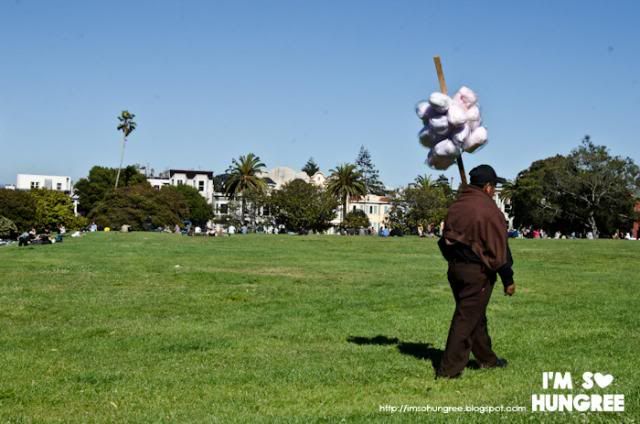 From there, we made the trek over to the Mission, stopping in another park for a breather in-between…San Francisco you really spoilt us with some of the most stellar weather.
No visit to San Francisco these days is complete without a visit to the Mission district. It is so utterly hip, cool and chic. I utterly regret that we didn't spend more time here, as we strolled down Valencia Street, which is lined with independent fashion designers, cafes, restaurants, local hot chocolate and so many many other things I wanted to see, do or eat.
While we were there many of the shops had an 'anti-Jack Spade' poster in their windows, protesting about a big mainstream fashion brand that was due to open up on the street, instead arguing that it would detract from the character of the strip and that they should continue to support the local merchants. I thought that sense of community was just so wonderful.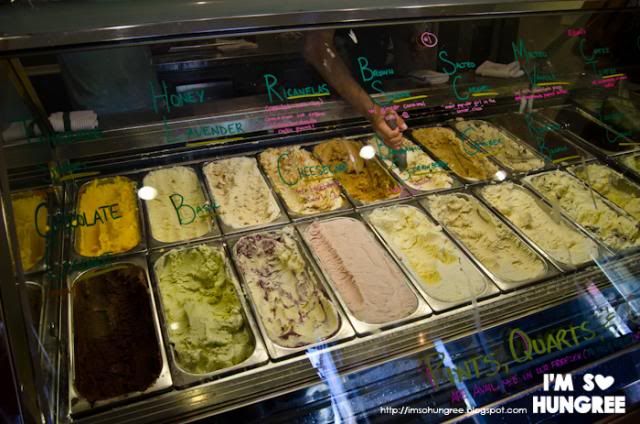 So yes, the Mission is delicious. We first topped at Bi-rite Creamery, where I waltzed past non-existent lines, they had airport style barricades up that suggested that lines can get a bit ridiculous, and was then met with the incredibly difficult choice of which ice-cream to sample.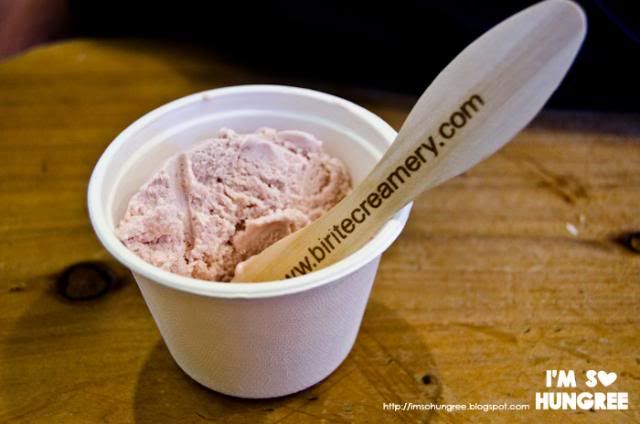 Balsamic strawberry was a very good move. Very good.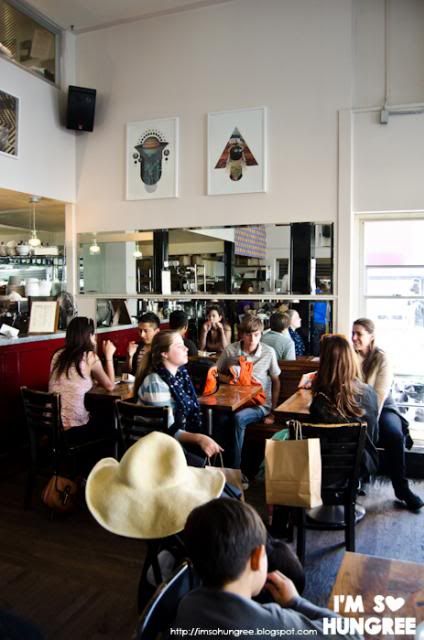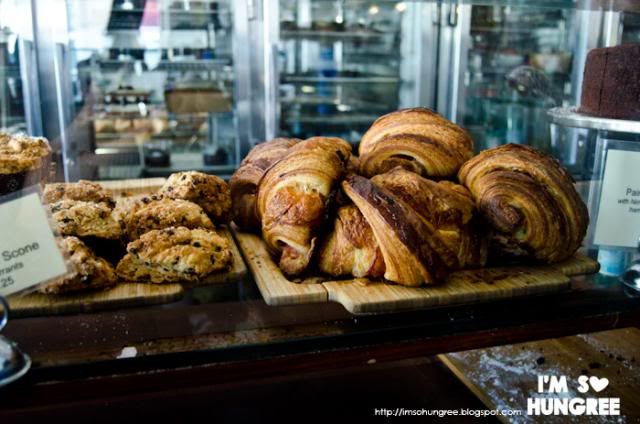 From there, to Tartine Bakery. Even though we were an hour out of our dinner booking, I had to go in. Had to. Even at 5pm, all tables in the surprisingly spacious bakery (I expected it to be about half the size!) were taken and there was still a healthy selection of baked treats to tempt. Cookies? Bread and butter pudding? What about just some bread? The choice was difficult and most of the customers before me left with great big brown bags filled to the brim with baked treats.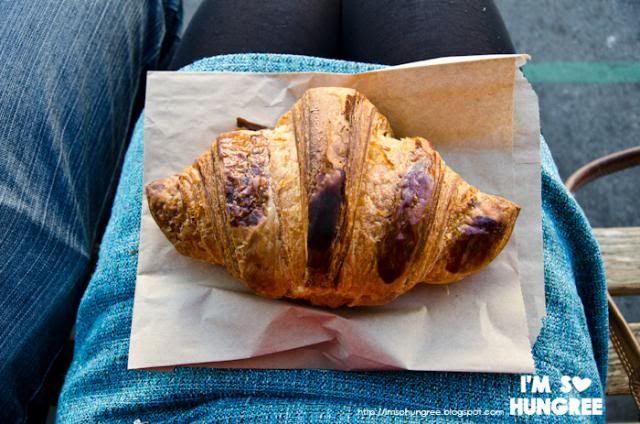 However, I decided to keep it relatively light, and got the croissant the size of my lap. I mean look at it! Ginormous! It was just beautiful though, so airy and so fluffy, the crust with a gorgeously fragile flakiness.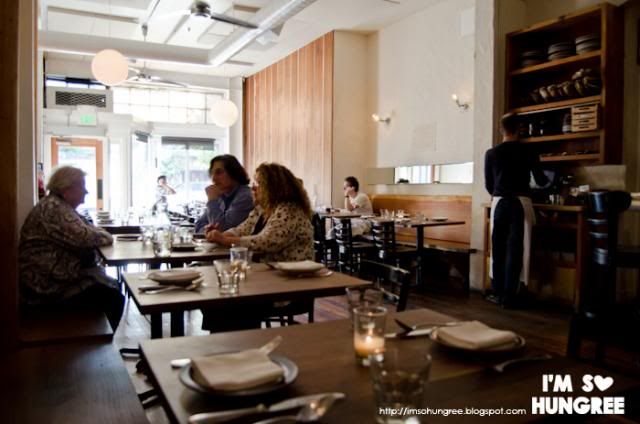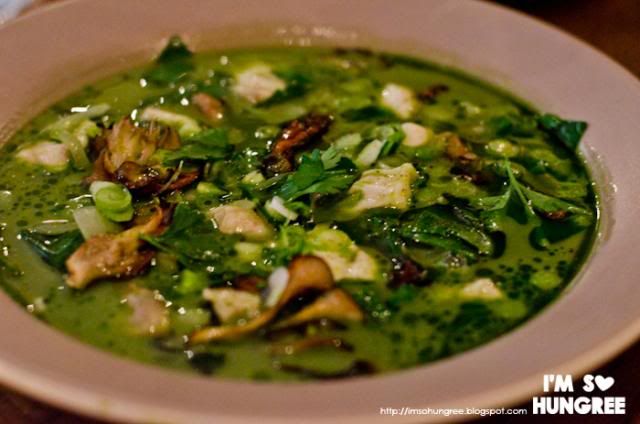 Our night finished with a gorgeous meal in Bar Tartine, but I might cover that in another post, as it'll probably double the length of this one otherwise!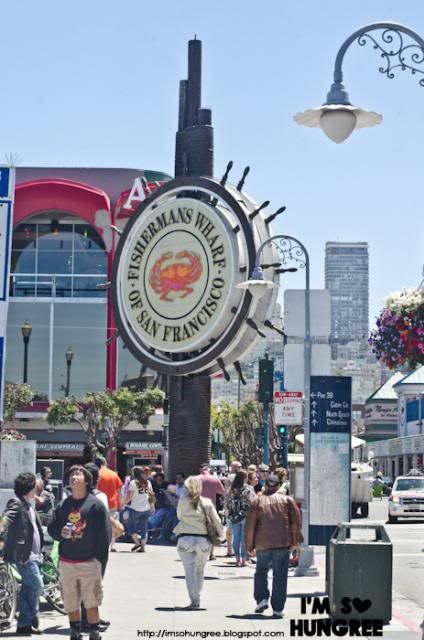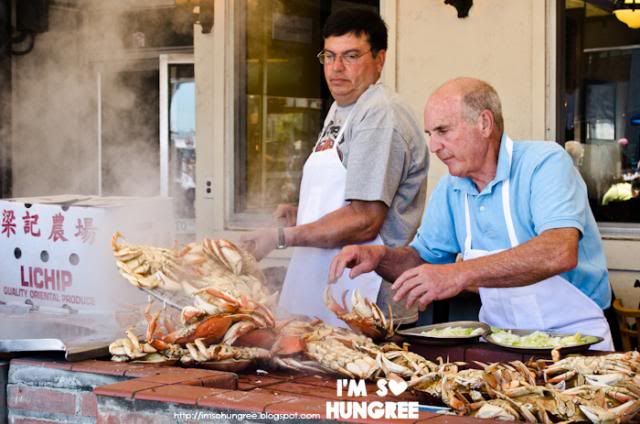 To wrap up this post though, I will finish up on Fisherman's Wharf, which we visited on our last day in San Francisco. Yes, incredibly touristy, but there's just something amazing about watching dozens, upon dozens of crabs come out of these giant hot vats.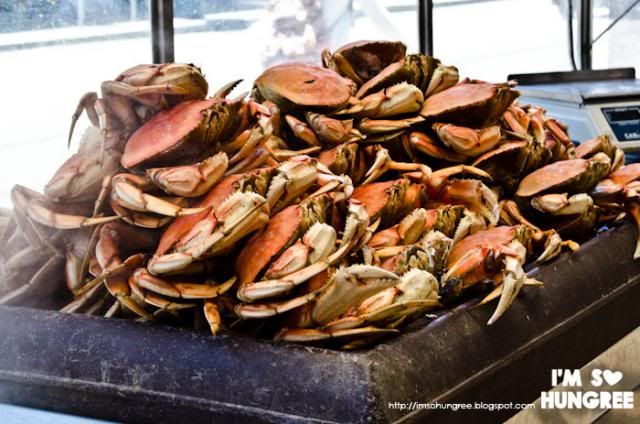 I think I must have just been standing there with my mouth ajar, probably drooling away. I'm all class guys.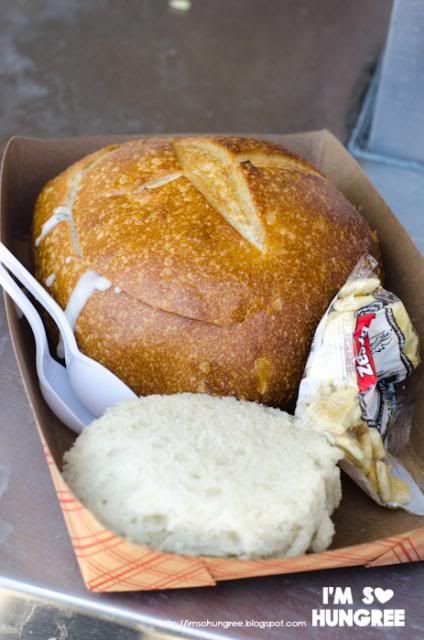 There are endless amount of places to get your clam chowder and crab roll fix down this way as well. Is it much good? Well I'm not educated enough to be sure, but it was pretty cheap and hit the spot for lunch.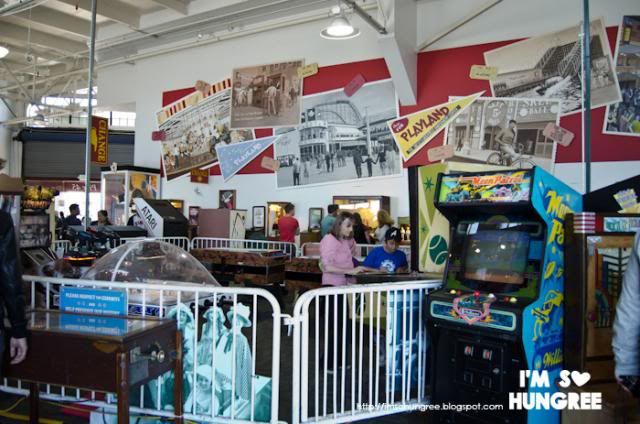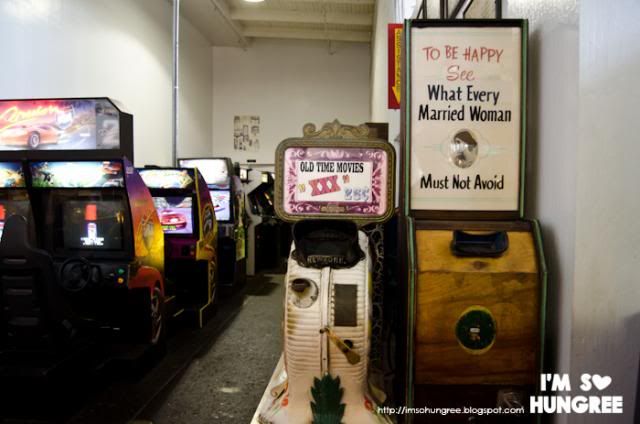 One cute thing that we did accidentally find, was a working coin machine museum, with some beauties from the 1800s! From machines with dolls who would laugh and dance, to those that told your fortune and informed you of your love making prowess, to some modern day goodness with Pac-man and Centipede, the collection was just astounding and quite intriguing!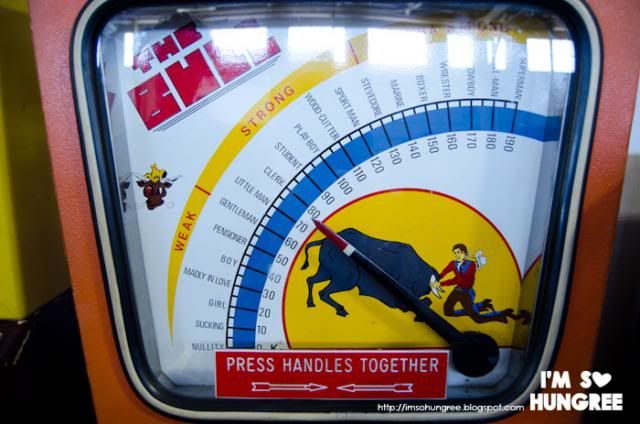 With this matador themed machine we found out that Brad has the strength of a clerk. Least I got a man, and not a boy!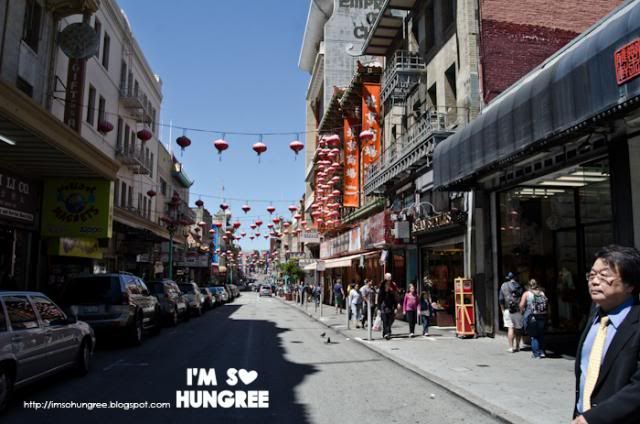 Okay I lied, one more area. Although we ate at R and G lounge on our first night, we hadn't had the opportunity to actually walk around Chinatown and my gosh, it's so crazy during the day! The streets flooded with pedestrian traffic, combined with some intensely angled hills make it quite an extreme area to navigate. But it is just so charming and so fascinating, I almost felt like I wasn't in America for a second while I was there, instead I could've been in a busy city in China.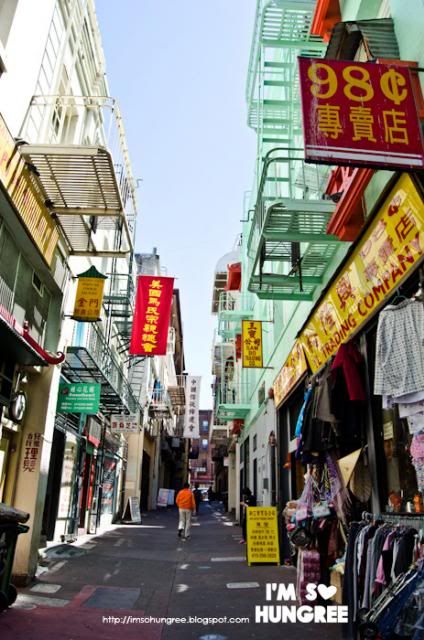 Some of the side streets in Chinatown have some gorgeous street art and is possibly one of the most colourful Chinatowns I have ever seen. Wish I had had more time to walk around and actually suss out where the best of the edible goodies could be found, but I think Brad and I had reached out limit for walking at the end of a five day stay in San Francisco...!