Disclosure: I was invited to the Gelato World Tour press conference and lunch
So, do you love gelato? Do you have plans this weekend?
If you said to yes to both, you really ought to cancel your plans now, and if you said yes to the first question and no to the second, you're about to have some plans, as the Gelato World Tour comes to Melbourne!
I was invited to attend the Gelato World Tour press conference last week and I, a little naively, accepted the invitation without really understanding what the whole thing was about, but after listening to the presentation by Achille Sassoli, the director, about the Gelato World Tour, some of the esteemed judges (including Guy Grossi) and well-loved artisan gelato makers, I'm absolutely in love with what this event is doing, and am amazed at where they are taking it.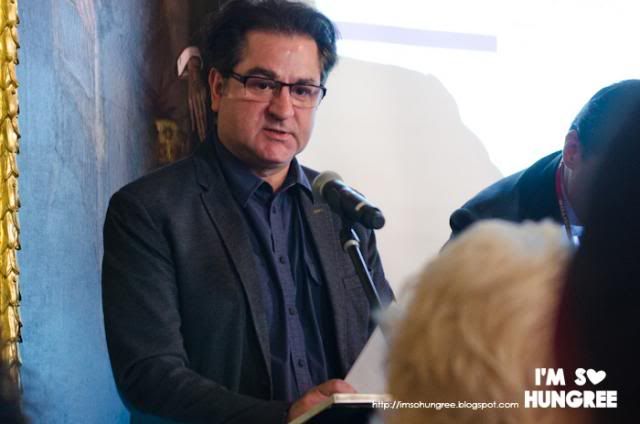 In a nutshell the Gelato World Tour aims to spread the culture of artisan gelato around the world to the general public. Artisans tend to only run small shops and tend to be quite shy, despite needing to spend a lot of time to acquire the ability to make this beautiful gelato, and Gelato World Tour is aiming to give them a bigger platform to enable them to talk about their craft.
The tour is going around the world, having started in Rome in May this year, moving on to Valencia, and next Melbourne! After Melbourne, the tour will move onto Dubai, Sao Paulo, Shanghai, Austin and Berlin, with the finals being held in Rimini, back in the home of gelato, Italy!
At each stage 16 gelato makers present a flavour, and the judging is fifty percent the technical jury, and the other fifty percent, the general public. 3 semi-finalists are then selected from each leg, who will all gather in Rimini to duke it out for best gelato!
So you can help vote for your favourite gelato flavour or artisan from the 25th of October to the 27th of October at Argyle Place South in Carlton, where the Gelato World Tour will be held. For just $10, you get a ticket which entitles you to two cups of gelato and 3 mini cones. With participants such as Gelato Messina, Cow and the Moon, Gelatissimo, N2 Extreme Gelato and many more, how on earth will you choose what to try?
My strategy would be to pick two flavours I know I'll love, and 3 more experimental. Or maybe get Brad to get an additional ticket and just steal all the ice-cream from him. Teehee!
On top of that, there'll be a variety of workshops and demonstrations, exhibitions (I'm keen to learn more about the history of gelato) and a "Gelato Pixel Passion" photography contest for students between 18 and 35 years old, where the winner will get to win a course at the Carpigiani Gelato University. Dream come true or what?
Our press conference wrapped up with a delightful lunch at Merchant, where we had more of an opportunity to talk to some of the judges and the organisers of the tour. It was fascinating to hear what the technical jury would be looking for, it's not just the flavour of the gelato, but also how the artisan presents themselves and explains their flavour, the actual visual appearance of the gelato, and how well it scoops even! If the scooper has to dig and push too much at the gelato, then it means they've gotten the measurements for their formula off and it's too hard. That's a lot of things to consider for the judges isn't it?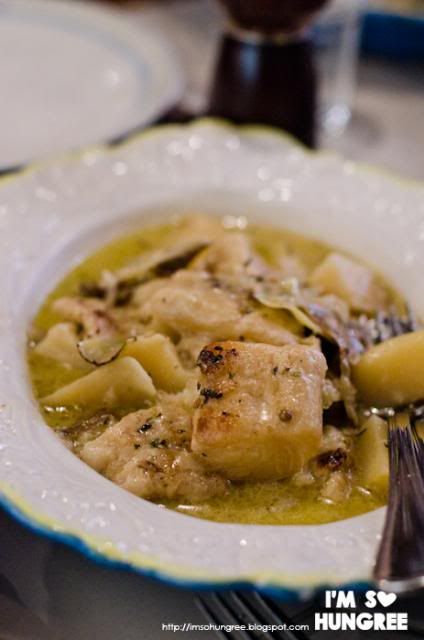 Our lunch at Merchant was also delicious. Although we were initially told it would be a brunch, it was definitely lunch, as we were fed gorgeous salami's, al dente mushroom risotto, creamy, creamy polenta, baccala and lamb. It had been a while since I last visited Merchant, where I thought it was nice, but not somewhere I would run back to, but absolutely loved the experience this time and thought the quality of the food had gone up, along with service which seemed a lot warmer and a lot more laid back than it had been previously.
Also, a lot of people talking in Italian. Italian is such a happy sounding language, I found myself constantly beaming through the lunch. And also because we sampled a smidgen of gelato, a delightfully zesty and fruity strawberry and vanilla flavour. Yum.
So repeat after me: what are you doing this weekend? GELATO WORLD TOUR!
Piazza Italia, Argyle Place South, Carlton
Saturday: 11:00am - 9:30pm
$10 for 2 cups of gelato and 3 mini cones