Disclosure: I was invited to have a tour of Coffee MIO's roasting factory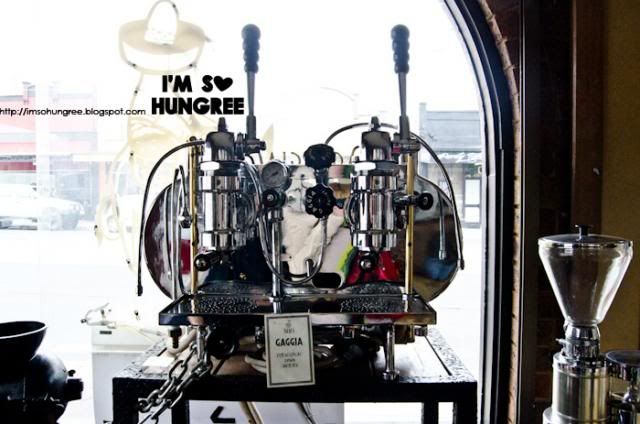 You know someone's serious about their coffee, when one of their coffee machines, which have had very lucrative four figure numbers offered for it, is kept secure with a very, very serious chain.
But when Frank Berra tells you why, you understand why it's dear to his heart, as it's one of Gaggia's (we'll talk about them later) first ever coffee machine's, and this particular one has even been in a movie, 'Love's Brother', so it's kind of a big deal, and of course, priceless to Frank, one of the owner's of Coffee MIO. He's Italian too. He must know about his coffee.
Whilst I don't drink coffee myself, I certainly recognise it's importance in many different cultures, and will never turn down an opportunity to learn more about food and drink and the processes behind it. So when I was invited to have a tour around the Coffee MIO factory, I brought my mum along with me to Thornbury and found myself immersed in the gorgeously rich aromatics of coffee upon stepping through the doors. Aaaah.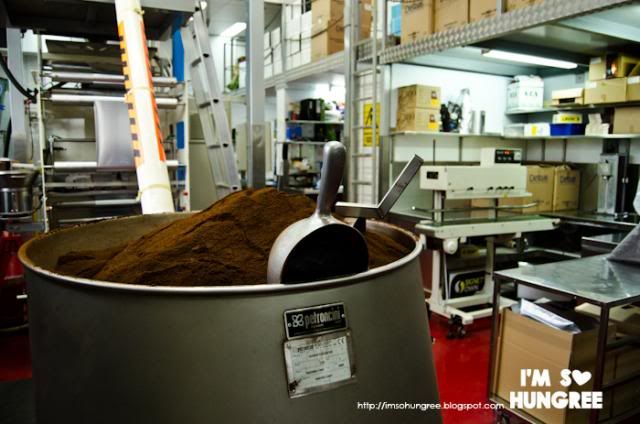 One thing I absolutely adore about the hospitality industry, in many different aspects, is the people who make up the community, from the producers, to the suppliers, to the growers, to the eaters, to the ones who create magic out of produce (it didn't feel right to type 'cookers'). I love their passion, and the stories they always have to share.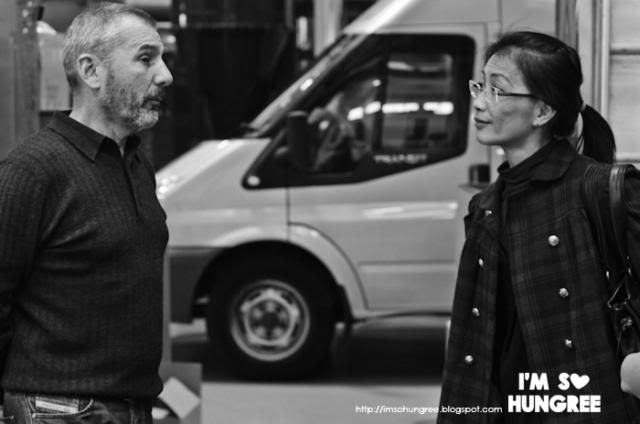 Frank Berra, one of the owners of Coffee MIO, is a perfect example of that, greeting us with smiles and happily answering every single question, from the history of the company to what goes on in the process of roasting beans.
Frank's father, Mario Berra, in the 1960's, ended up in the coffee industry, quite by chance, as he also contemplated opening a grocery or getting in to the travel industry. Although fortunately, he did end up in coffee.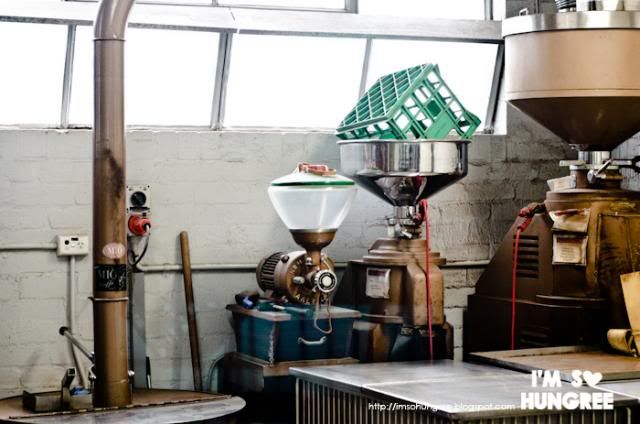 Back then, the 60 kilogram bags of green beans had be to unloaded from tucks manually, Frank having (maybe not so fond) memories of grabbing the sacks by the corners, or the 'ears', heaving it onto his back and placing it on the appropriate palate. In one day, they might unload half a load…which is 51 bags…which is 3 tonnes of coffee!
Fortunately it's quite a bit easier today with forklifts and machinery, and OHS policies!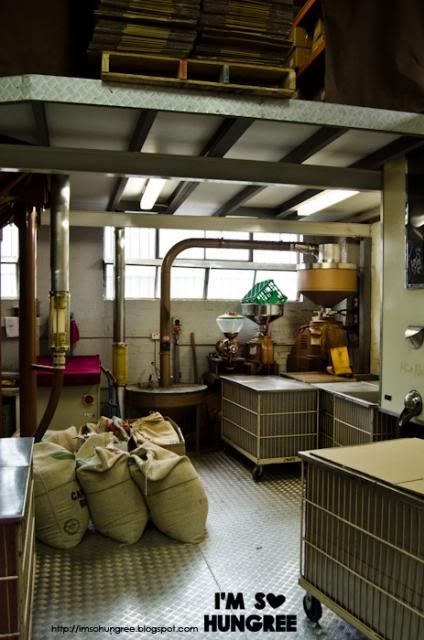 Coffee MIO's factory was packed out to the ears with green beans (what the coffee beans are referred to before they are roasted), sourced from all over the world, Indonesia, Brazil, India, Papua New Guinea and even Colombia, which all start the roasting process in the green bean silo. Each of the pipes lead to a different type of bean, and simply by selecting the appropriate blend on the computer, the right beans for each blend are released, with the premium green beans added in as necessary.
This ensures the blend is consistent all the time, which is of course, the first step to getting a good roast! Some of the recipes for the blends are from Frank's dad's days, with just a few little tweaks here and there to keep it contemporary and relevant.
From there the beans are sent to the roaster, where another computer looks after getting the temperature just right and making sure the beans are only in there for as long as necessary.
I thought it was fascinating though, that when Coffee MIO started out, back in the 60's, Mario was using a coal driven roaster to roast his beans! So just like a steam train, you shovelled coal in to heat it up, and shovelled coal out to cool it down. I could only imagine what a nightmare it was getting the right temperature…not to mention how sooty one would be after work!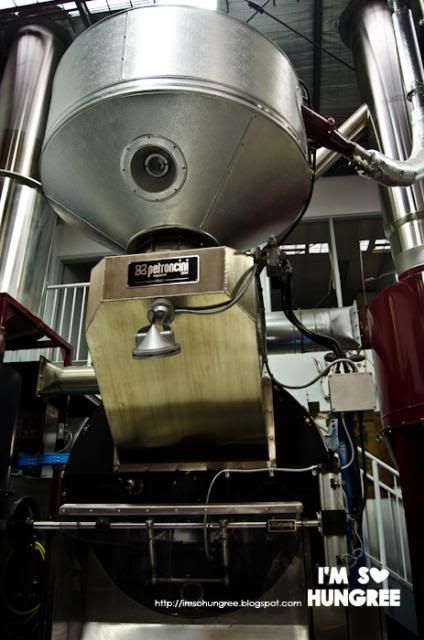 After being roasted, the beans are then deposited into a rotating drum, which cools the beans down, sometimes dropping up to 100 degrees in temperature! Fans also help in the cooling process, which is important, otherwise the beans keep on roasting. It's just like dumping vegetables into ice water after boiling them to stop the cooking process.
There was one time when Mario, due to a mistiming in the roaster, nearly burnt the coffee beans he happened to be roasting in a batch. Frustrated, he was about to throw them out, when his brother stopped him, as he knew who he could sell the beans to.
Guess who? The Vietnamese community, who wanted to drink richer and darker coffees than the Italians were typically drinking, and so, the French Roast blend was born! Always nice when a mistake turns into an opportunity now isn't it?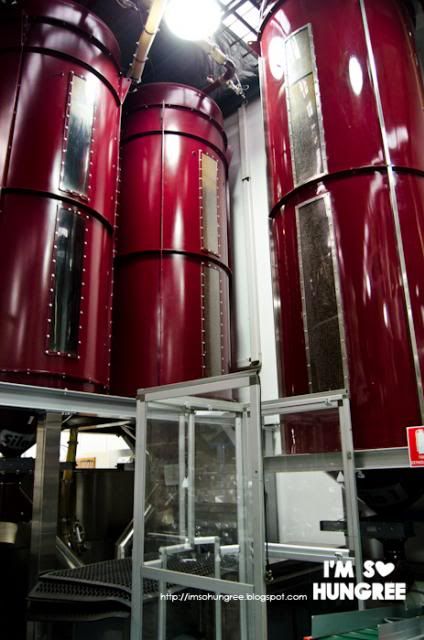 So were we then? After being cooled, the beans are sent to big silos to rest and relax in. I had no idea that coffee beans ought to be rested or aged, in a similar manner to wine (although for a much shorter period), although this seems to be debatable amongst roasters, and does depend on personal taste too.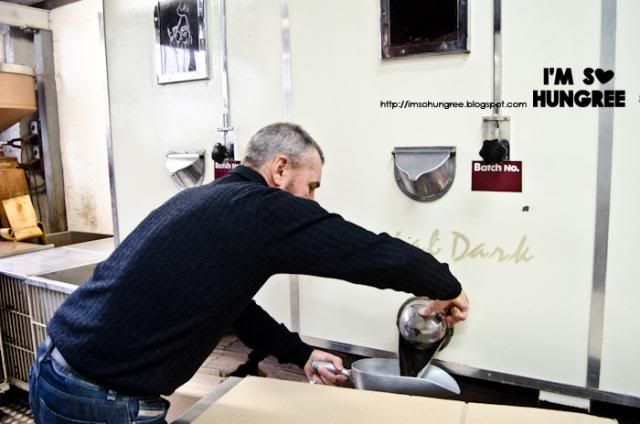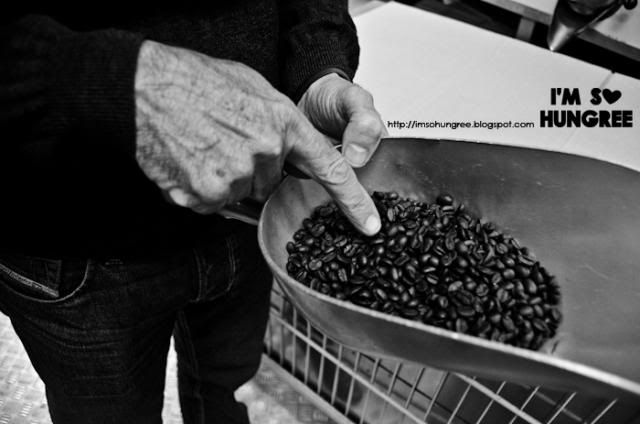 At Coffee MIO, they rest the coffee for 5 to 7 days, which allows the beans to release excess gasses and carbons, and also allow the beans to fully develop their aroma and flavour. He took out a few examples and pointed the beans out that were still a bit oily and needed to be rested longer. Who knew coffee beans were such finicky little things?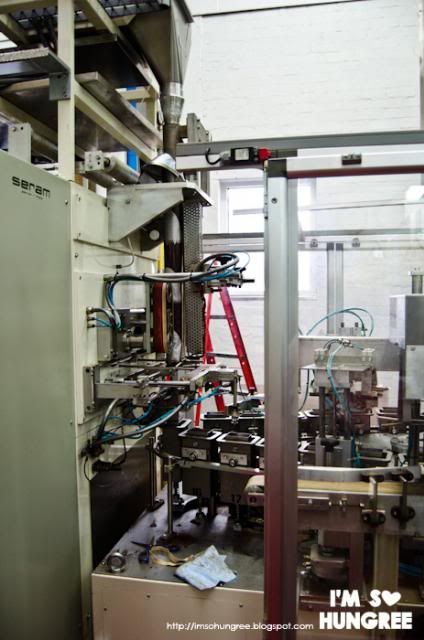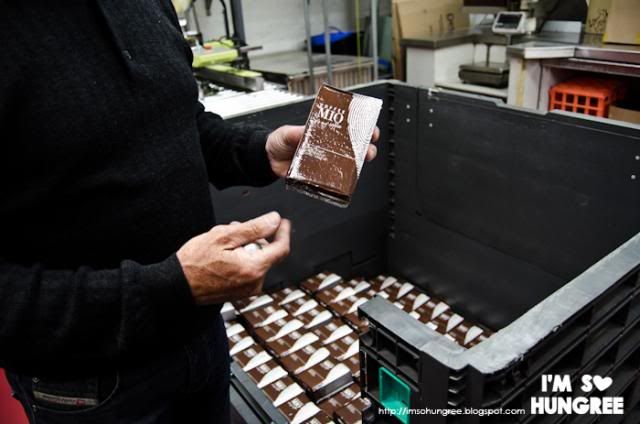 After that, they are then packaged up, with a seal that allows to continue releasing gasses, but stops oxygen coming and oxidising them, before getting shipped out to restaurants, cafes and markets as well.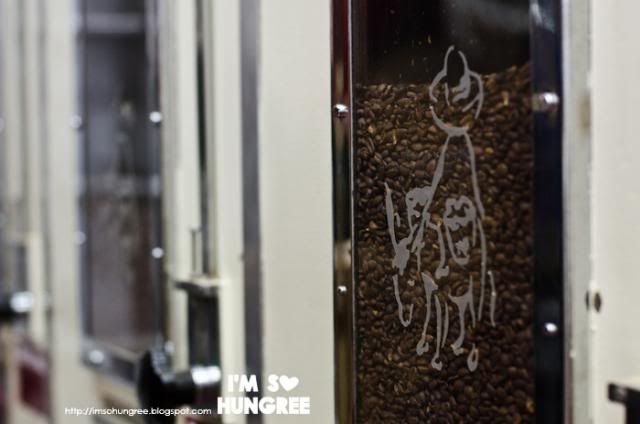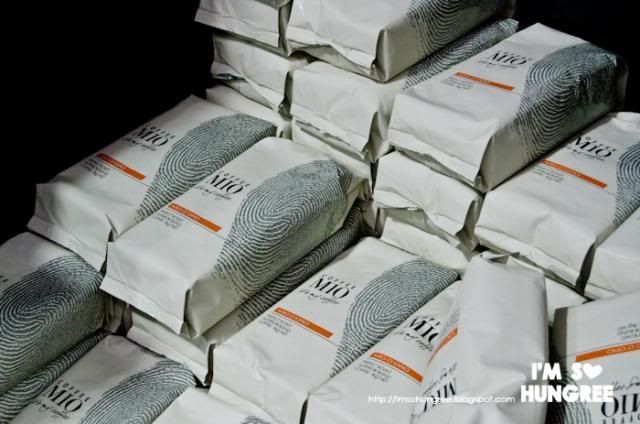 'MIO' in Italian means 'my', and so Coffee MIO quite literally translates into 'My Coffee', which I completely didn't realise, but then totally loved after seeing some of their newer packaging, which replaces the previous logo of a traveller on a donkey, with a thumbprint, e
mphasising the personal nature of coffee, and how people each have their preferences for their coffee. Although having said that, their best selling blend is still the Espresso, the classic Italian style, with robust Arabica beans…a must have apparently.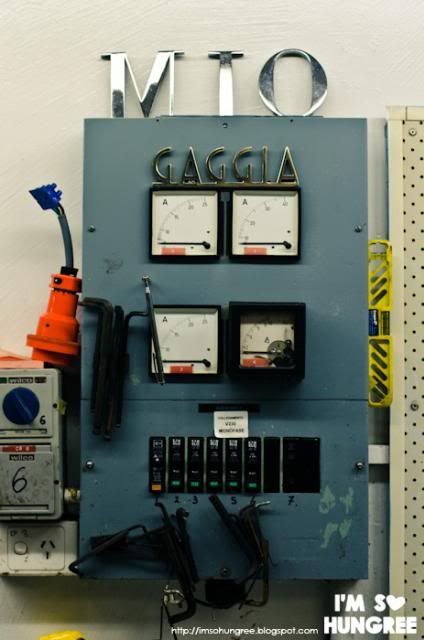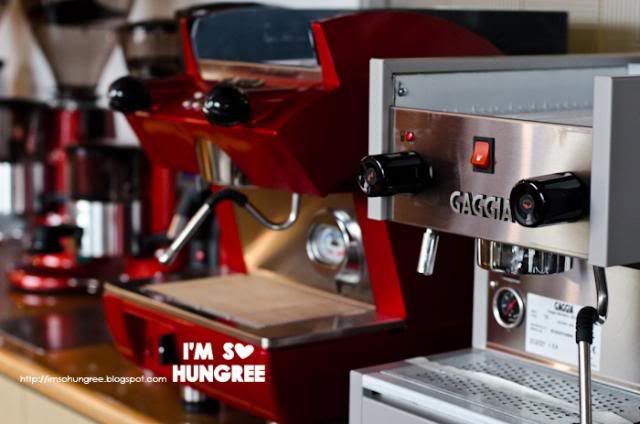 Before we got to trying a little of the coffee (yes, I did try it too!) I had to ask Frank about the coffee machines he had about the shop. Coffee MIO are the sole Australian agents for Gaggia, who designed and made the first steam-free coffee machine, pioneering the piston mechanism that forces water through coffee at high pressure…how most of our cafe espresso's are made today. Coffee MIO was also the first company to bring in domestic coffee machines into Australia, with their first container of 300 Baby Gaggia coffee machines (all orange, no other selections at the time), all sold in six months!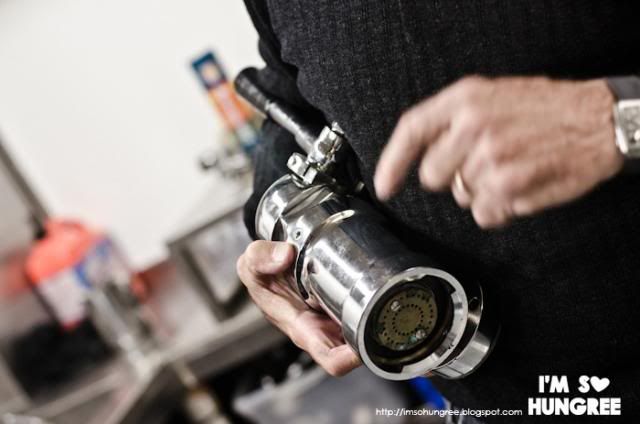 Frank showed us an original level operated espresso handle, made with brass, weighing in at a solid 10kgs…could do weights with it when you're not making your coffee!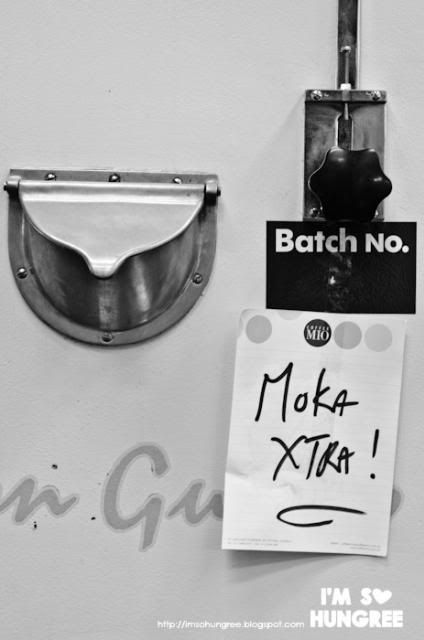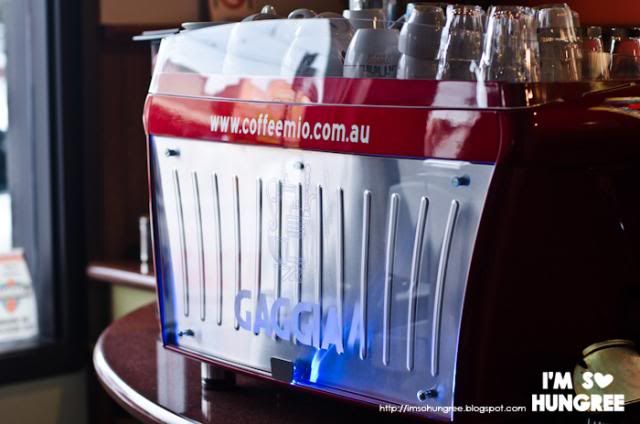 To make our coffee on this particular Thursday though, Frank turns to the professional Gaggia Milano, a thing of beauty in a smouldering hot red, and smooth art deco lines. And it lights up!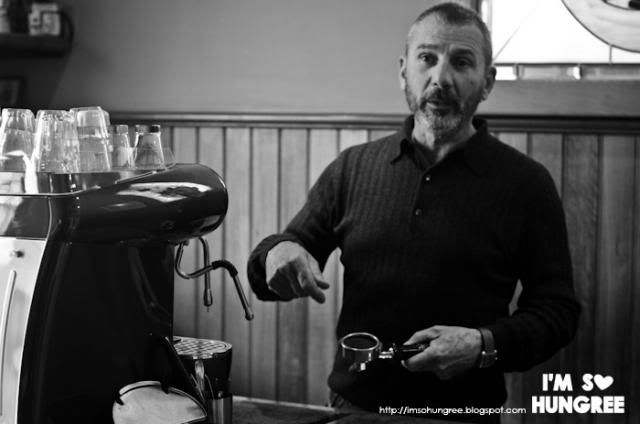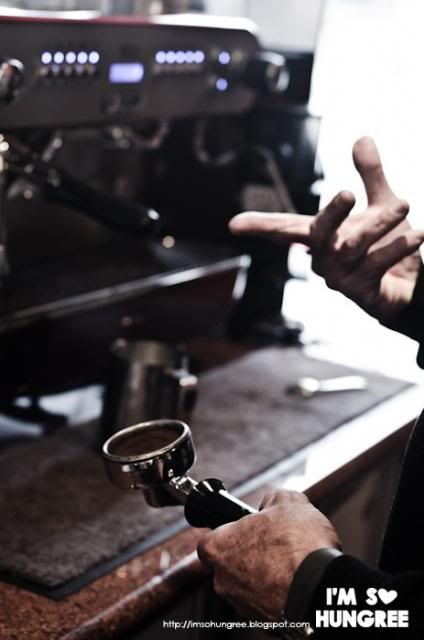 Upon asking what Frank thinks of the automatic machines, and speaking about my parent's experience with their 'One touch' machines, Frank stays a little bit old-school (but in a good way) and loves his brass handles, which add heat to the coffee. Plastic machines he claims, never make coffee quite hot enough the way a brass handle does (which is probably why the cafe scene does so well around here hmm?)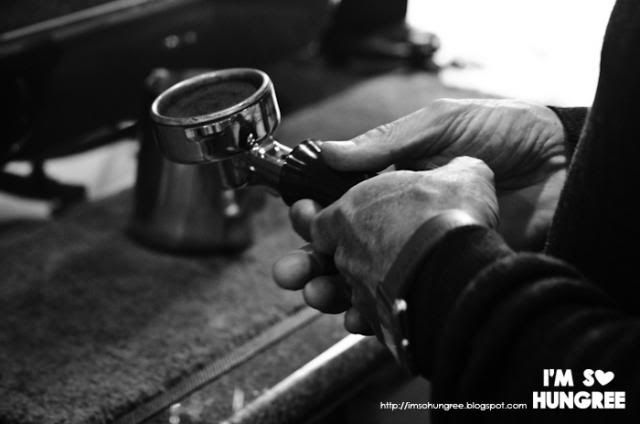 On a random note, can you tell I adore photographing hands at work?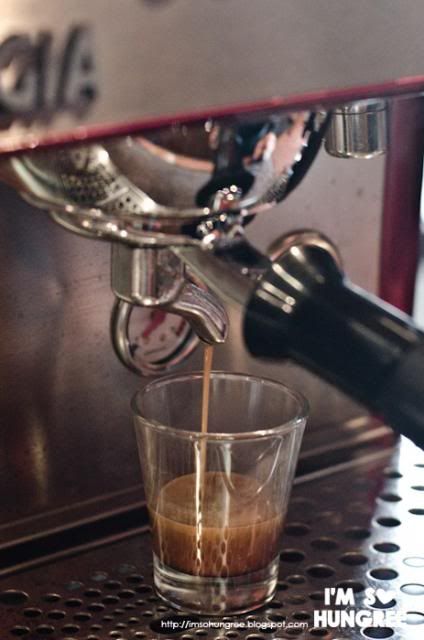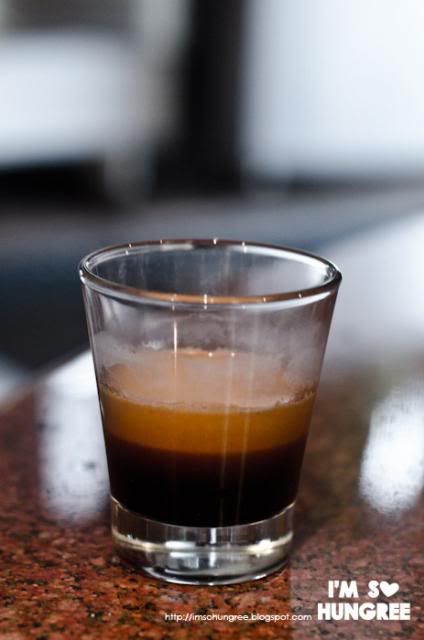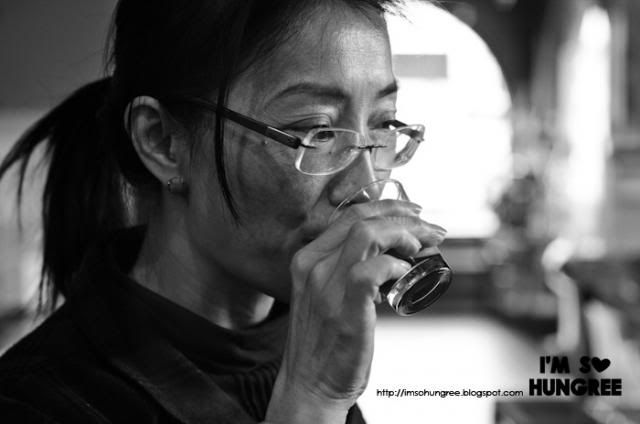 So, of course, to try the espresso blend, we had to get an espresso. Now, you all know I'm not a coffee drinker, but I was surprised with how enjoyable this was. The coffee tasted so clean, and was almost refreshing on the palate with just a hint of bitterness to it. When we left afterwards, I remember commenting to my mum what a delicious after taste there was, that had me smacking and licking my lips all the way back to the car. There's something good going on there.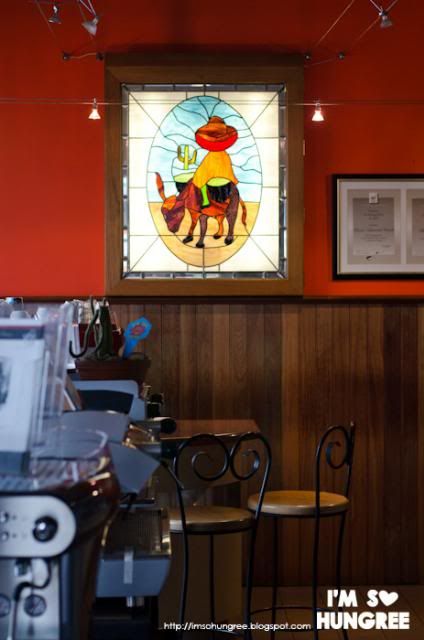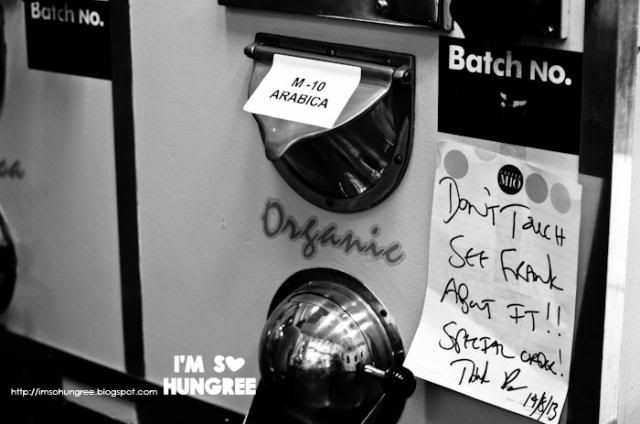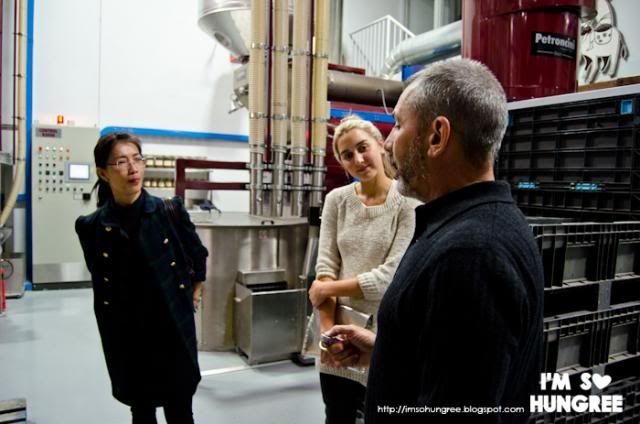 Despite the introduction of machines and automated gadgets, what I really did enjoy seeing in the tour of the Coffee MIO factory were the personal touches that were still present in the process. It's not all just given to the machines. Since they started fully hands on with the beans, they've got a real understanding of how to work with them. I absolutely adored the little post-it notes with extra instructions or comments, the open vats of coffee and that all the blends had some personal or fun story behind it (the 'M-10' blend was named when a customer misread their name when talking about how much he loved a particular mix (MIO -> M-IO -> M-10...)).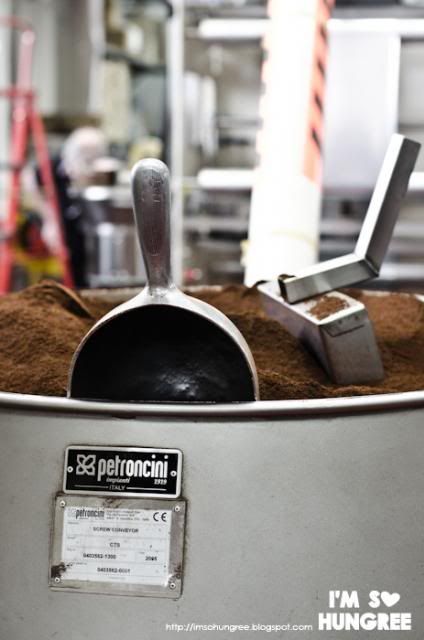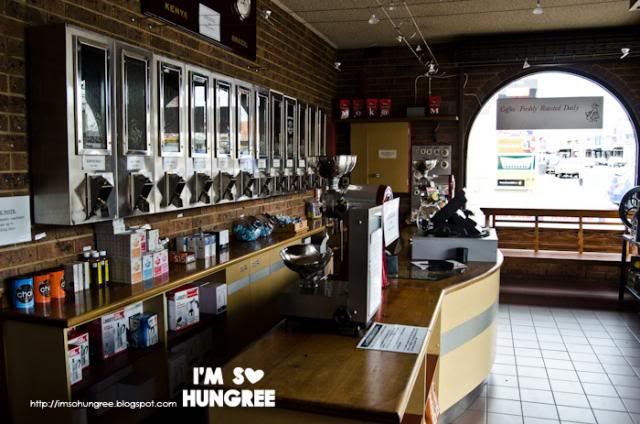 As the Melbourne scene becomes more and more saturated with new third-wave and speciality coffee, especially in Melbourne, we can't forget the history and the knowledge that the Italians (who know a thing or two about their coffee) have shared with us as well. So why not pop into Coffee MIO sometime and drink in (literally, or metaphorically) the aromas and get your own 'Michela' or mix of coffee to bring home with you? I've heard that baristas sometimes go behind the counter themselves to mix and match their own combinations…