Disclosure: I was invited to explore the King Valley by Squawk Media and the local wineries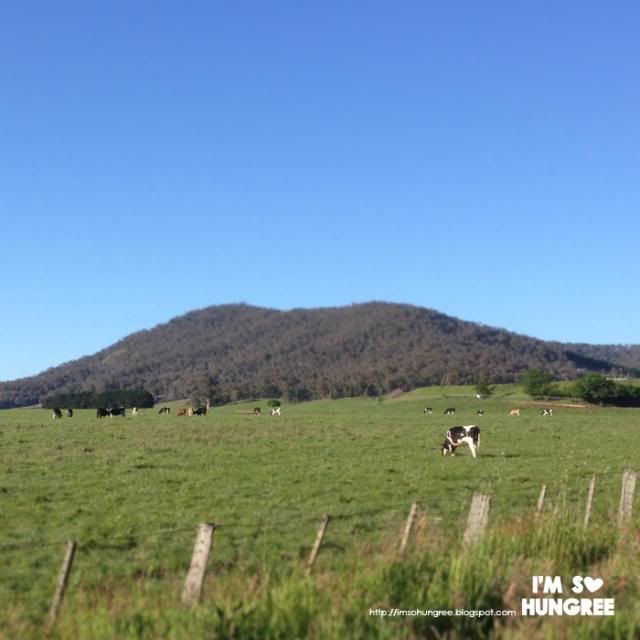 When was the last time you had cows on your morning jog? Blue skies?
For me, it was my trip to King Valley in October, after a quiet night snoozing in my very comfy bed at Jessie's Creek Cottage. Although I didn't go far, doing my 5km run along endless road next to paddocks with cows that spooked as I ran past them, and an odd kookaburra laughing here and there made for a nice change to the smell of gasoline and honking.
Follow that with some of the best gluten free bread I've ever had from King Valley Fine Foods, and butter from the Myrtleford Butter Factor (so delicious) and my morning was off to a most excellent start.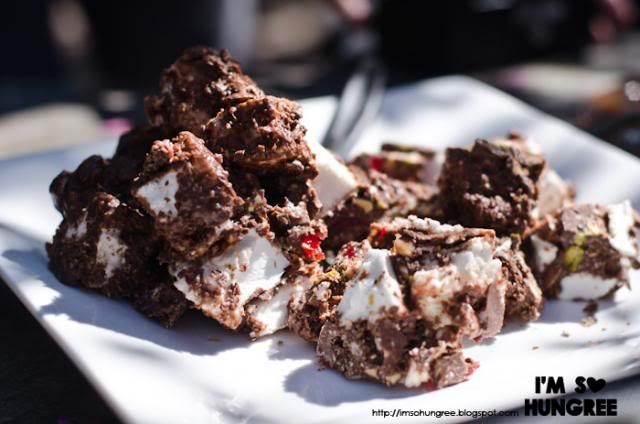 For our second day of adventure in the King Valley, we were met by Fred and Katrina Pizzini, of Pizzini wines (obviously), across the road at the Mountain View Hotel. Ewen was supposed to give us a lesson in shooting prosecco, but we were too busy getting our caffeine (or tea) fixes and getting trigger happy when Katrina's homemade rocky road came out!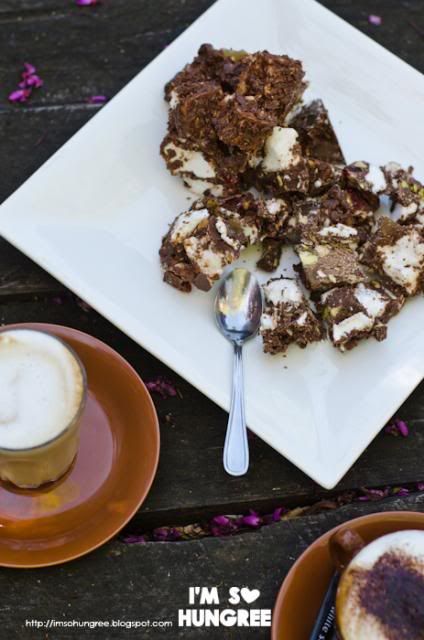 To die for, in all it's rich and smooth chocolatey goodness, with the fluffiest prosecco marshmallows (yes, prosecco marshmallows) sandwiched in amongst toasted almonds, pistachios, glade cherries and coconut. So yum. And this was just a taste of Katrina's cooking…there was so much more to come!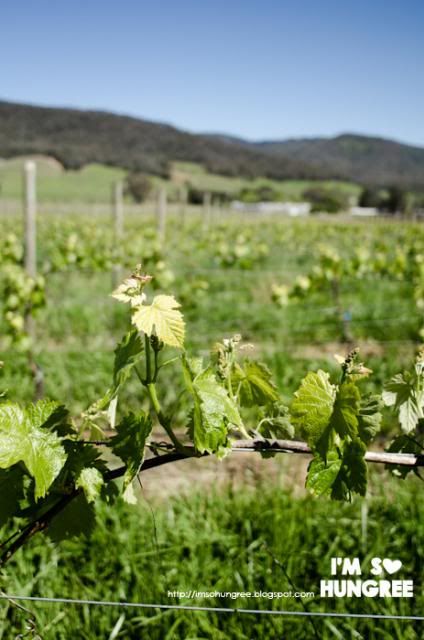 With tummies filled with chocolate, we made our way to Pizzini wines, following Fred's truck, but instead of stopping in front of the cellar door, we went right past it and into the greenest of green vineyards, under the bluest skies I had seen in ages.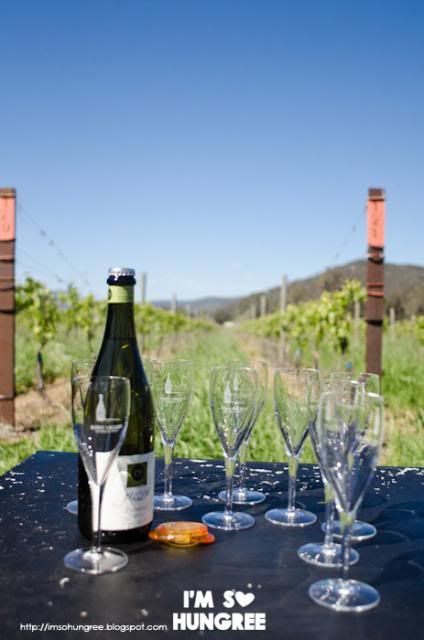 And we drank Prosecco amongst the Prosecco grapes.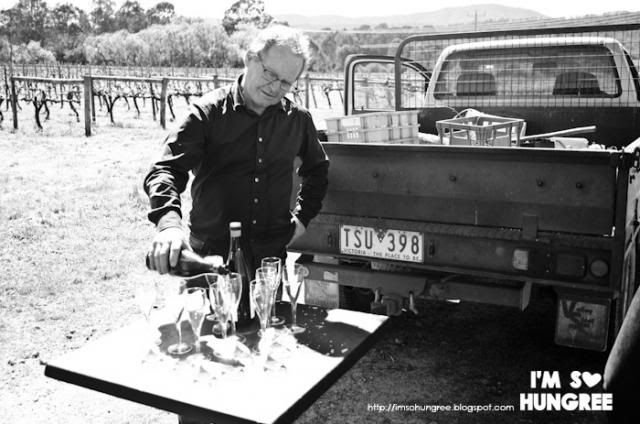 So special. I definitely need a pop-up Prosecco table wherever I go now!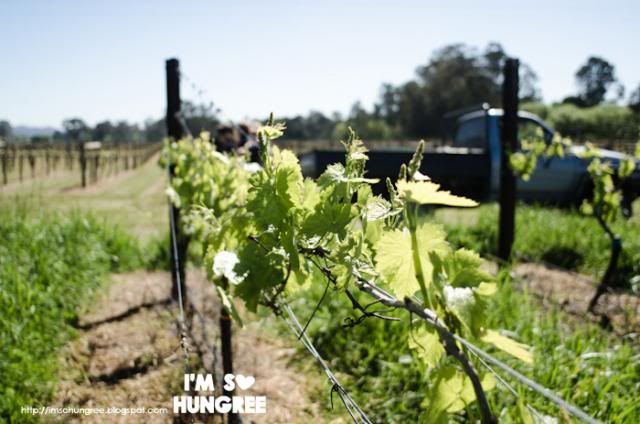 I must have made a joke about how the gardener must have been slacking, as the grasses between the vines were looking in need for a haircut. However, the grass helps to manage the water levels for the grapes! They leave the grass blades long to help soak up extra moisture when it's quite wet, so the grapes don't get clogged up, but if it's particularly dry, they trim it down, so it's not stealing water from them.
The Prosecco grapes at Pizzini are relatively young, grafted onto what were Chardonnay vines just 6 years ago or so. However, they're already doing good things with the Prosecco, so one can't complain!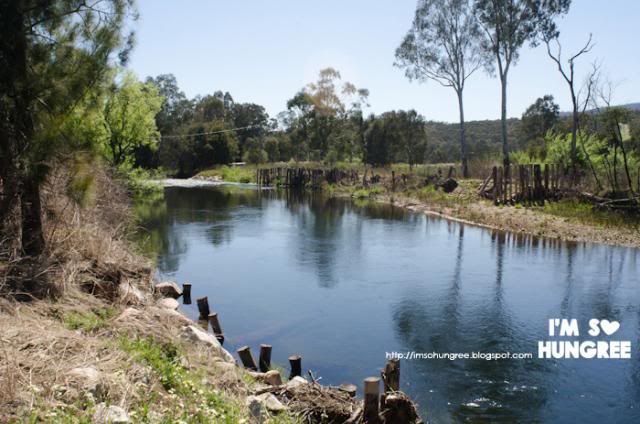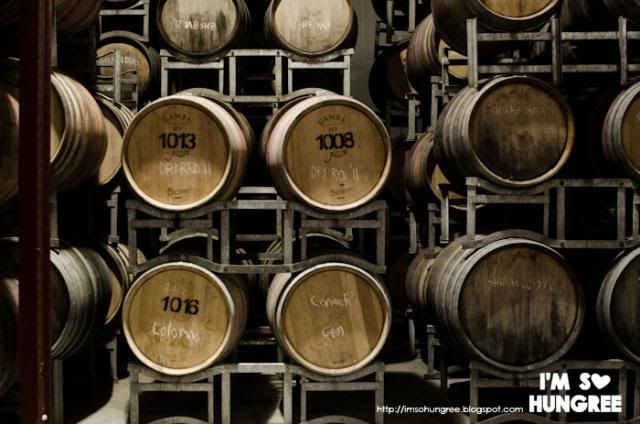 After frolicking in the sunshine, Fred took us on a short little tour of the property, before ending up in a shiny new shed, filled with rows and rows of barrels, all babysitting the Sangiovese and other Italian varietals as they aged. Fred knew exactly what we would like.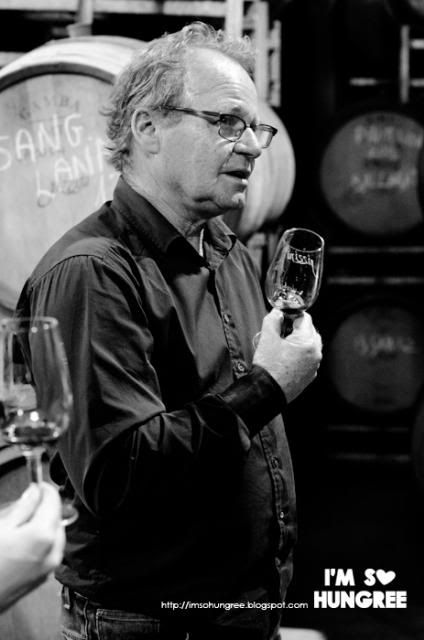 Here Fred took us through his range of Sangiovese, which he appeared to be particularly fond of, but also introduced us to his Caniolo's and Nebbiolo's, which having not met these varieties before, I was only pleased to meet!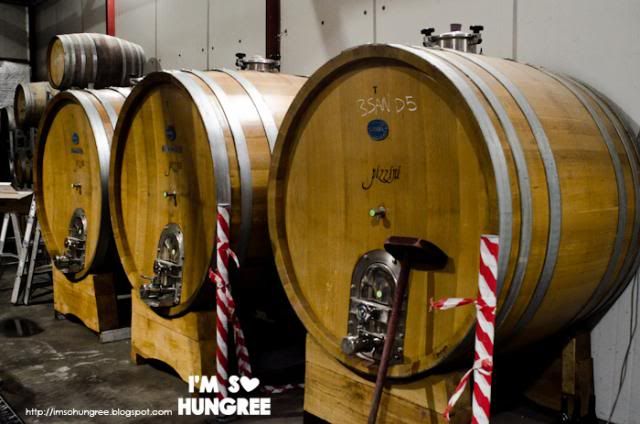 Cutting straight to the chase, Fred took out his 2013 Sangiovese M-6, that's aged in these giant French oak barrels. The big vats holds onto the freshness of the wine and encourages it to develop a little slower, and in the process develop more fruit, resulting in a rich and sweet wine.
However, still in it's infancy, this Sangiovese was a bit tight on the nose, not yet producing any floral characteristics but showed promise on the palate, where it was smooth and elegant, with a nice touch of fruitiness. This Sangiovese we sampled, was an example of a stylistically classic Italian Sangiovese.
It's always fascinating though how much one grape can vary though! Our next wine was another 2013 Sangiovese (a good year for Pizzini, and other vineyards), but an M4 clone, and from a different vineyard. Oh my! This spoke to my heart (that grew up with my dad's love of big fruity Australian shiraz) with a much more defined tannin structure, that was big in flavour on the palate. Fred brought to our attention the mint that was present too, providing a gentle herbaceousness.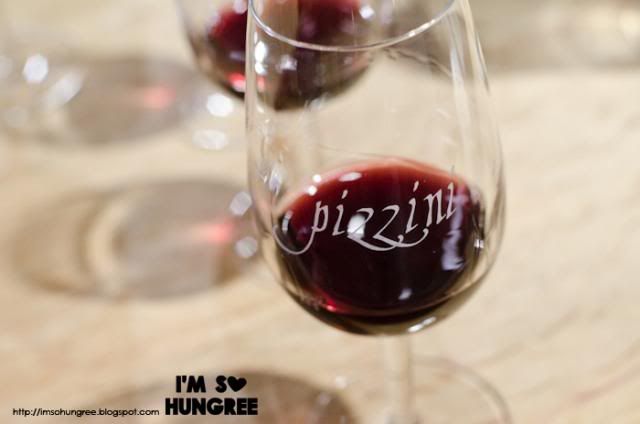 The Caniolo is a grape from Tuscany, that takes on similar characters to a carbenet, typically quite plummy and tannic. The 2013 we tried, which is unique to Pizzini, I don't believe you can get the grape anywhere else in Australia, was a very elegant red, very smooth and velvety on the palate. The tannins added a little bit of an edge, and provided the wine with structure, which were very different to the tannins in the previous Sangiovese, which were just big and bold.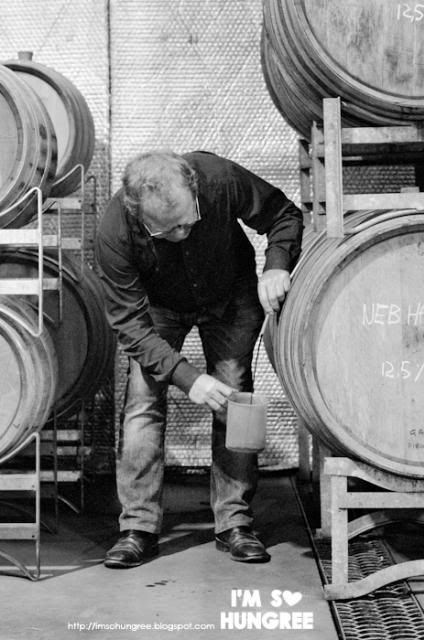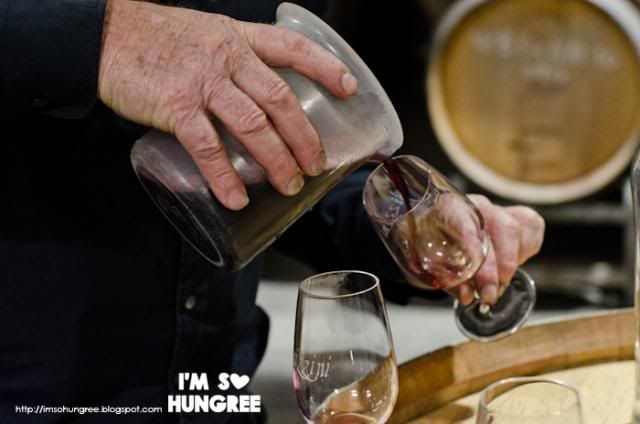 So I have in my notes for the first 2012 Nebbiolo that we tried: "SO YUMMY" with arrows pointing in all directions at it. I'll take a photo if you don't believe me!
Oh what a beautiful little grape it was though, it was a bit lighter in colour, and didn't appear as thick or dense as the other wines had, but was incredibly voluptuous with fruity and candy-like flavours. Just divine.
On the flip side, we tried another 2012 Nebbiolo from a different vineyard, that we were told we won't see for another 5 years as it continues to age, that was completely different to the first Nebbiolo! This one was all man, a real masculine flavour, with a bit of leather on the nose and palate, with a hint of cherry and violet coming through. This one needed a little bit of time to rein itself in and mature.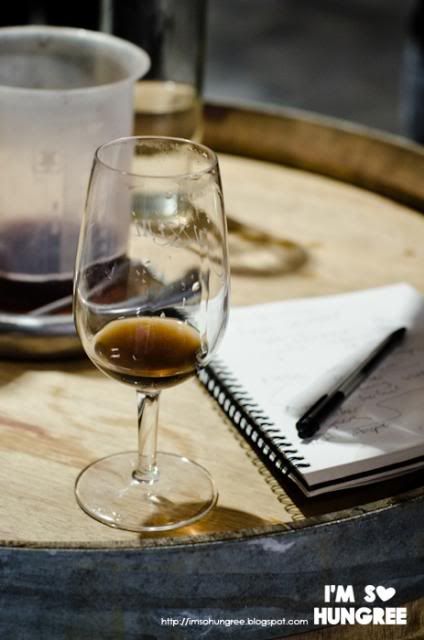 We finished up with the most delightful Per Gli Angeli dessert wine. Surprisingly, it's not a fortified wine, the grapes are picked only when they have ripened 100% and are then aged for 5 years in small barrels, where it reduces, before being bottled. It has a gorgeously smooth palate, with a slightly viscous texture like honey. We all agreed it would be absolutely amazing poured of ice-cream or pancakes.
Who says you can't have wine in the mornings now?
After a long and tiring morning of drinking wine, it was time for lunch. But the work wasn't over yet!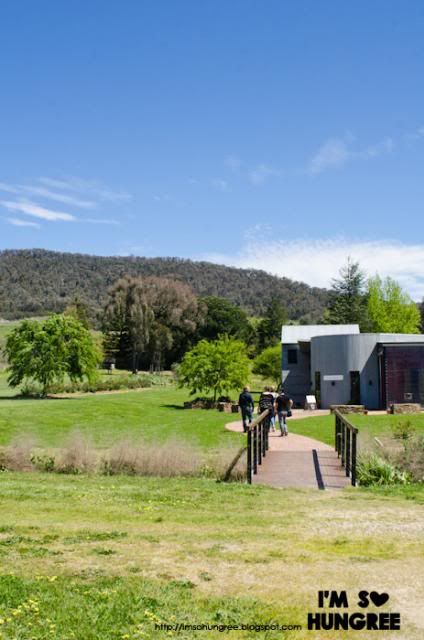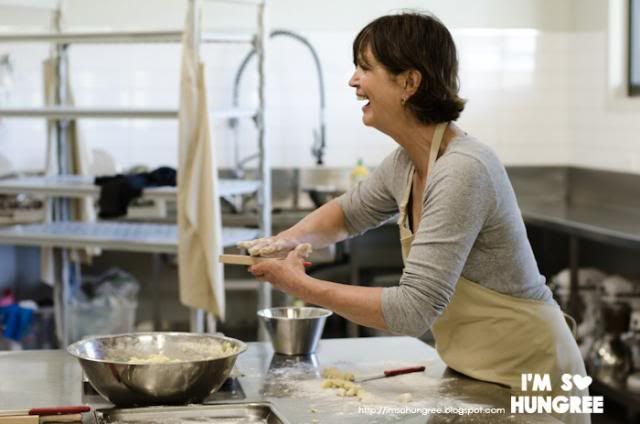 Returning to the cellar door, we were greeted by Katrina, who ushers us into the kitchen of her 'A tavola!' cooking school, to help her make gnocchi. A patient and kind teacher, she slowly takes us through the process.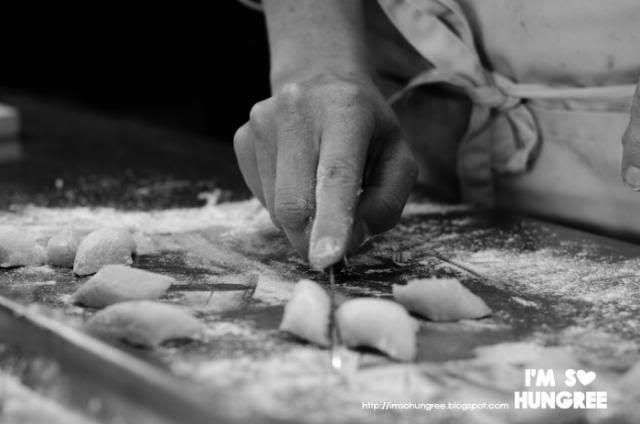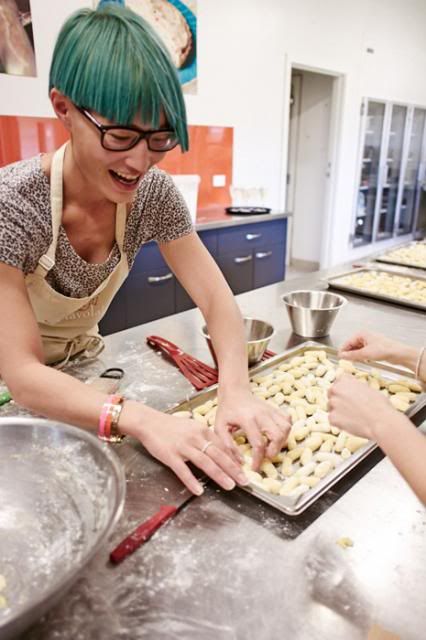 Photo credit: Ewen Bell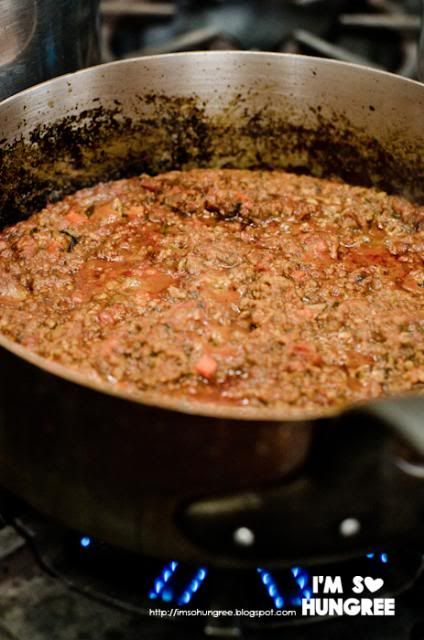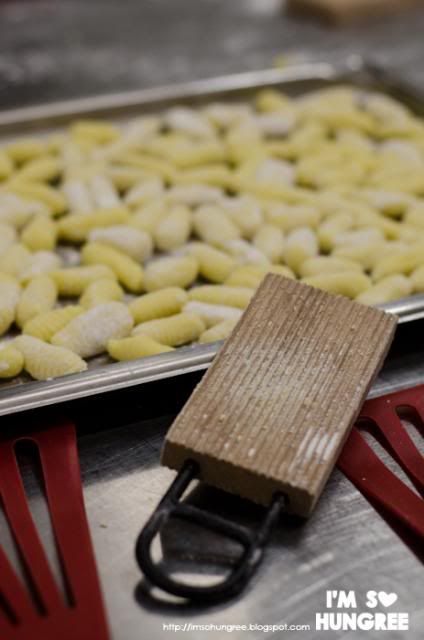 We're delighted with how simple and therapeutic gnocchi making is, especially with the cute little gnocchi boards, that a couple of the bloggers buy home for future gnocchi endeavours. As we laugh, sip (more) prosecco and gasbag amongst ourselves, Katrina continues to fill the room with the amazing aromas of her home cooking. A hearty bolognese in a pan on the stove, and bay leaves in another. Perfect.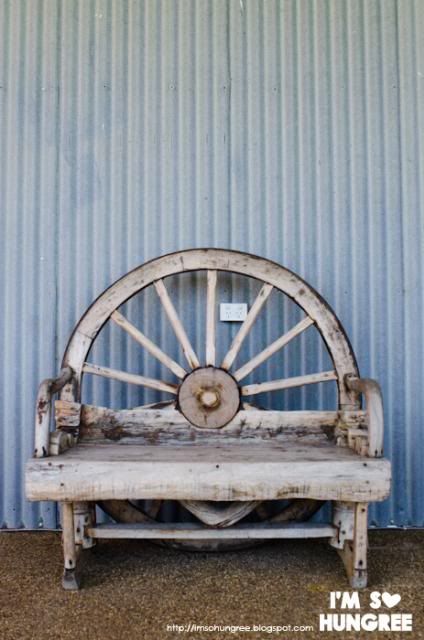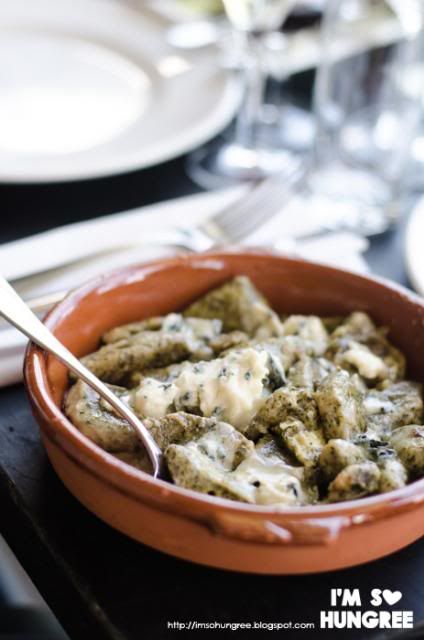 Our hearty lunch is soon served, gnocchi with bolognese, gnocchi with some amazing bay leaf and blue cheese combination, a variety of fresh salads with artichoke and beetroot and a bit of additional pasta. There was plenty to go around and I loved how simple and homely this meal was. For those of you who are gluten free too, Katrina's recipe for gluten free gnocchi is simply amazing.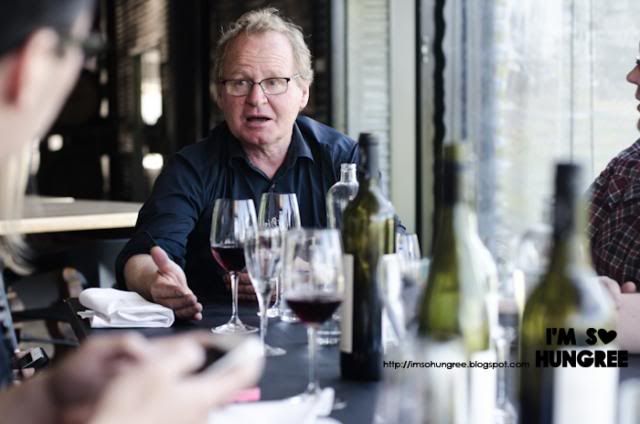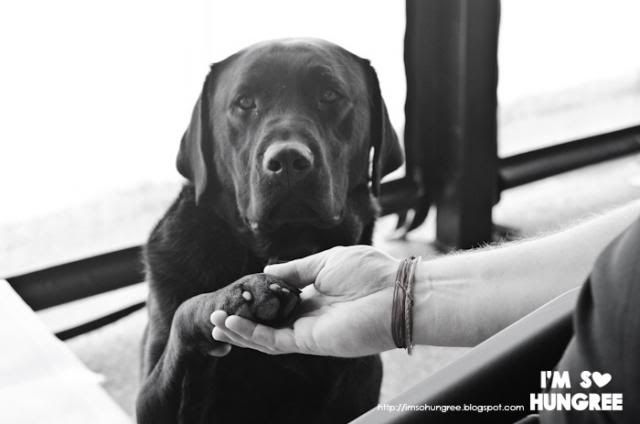 It was so good, others were trying to get in on the action! Sorry buddy, none for you!
Before leaving, I made sure to pick up a bottle of Sagiovese for my parents at home, and some of Katrina's home-made raspberry and Prosecco jam (which has proven to go well with everything) from the cellar door. Next time I visit, I do hope I can make it for one of the cooking lessons, perhaps the pasta and ravioli class, or the pastries and dessert? Maybe an idea for a Christmas present for myself? Hmmm….
We packed back up into the cars, loaded with wine and full bellies, and made our way down the winding dust roads, to find where the cows of King Valley Premium Beef lived. Ewen who was in the lead, actually drove right past the gate we were looking for, so after a bit of back and forth, we finally found the right spot, to meet up with Emma.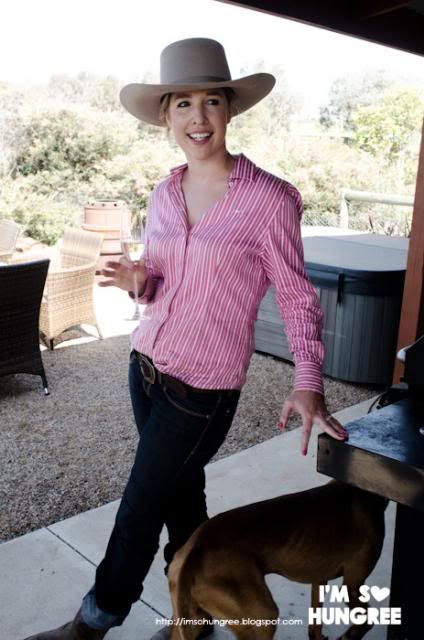 We had actually met Emma the day before, as she works for Wangaratta tourism and had driven our bus from Brown Brothers to our accommodation. But not only that, she also owns King Valley Premium Beef, so is also busy being one of the most glamorous farmers we had ever met!
Emma breeds Square Meater cattle, an Australian breed of cattle. They are smaller in build and stature compared to most cows, Storm the bull only came up to our chests, but they are quite muscly and apparently compete very well.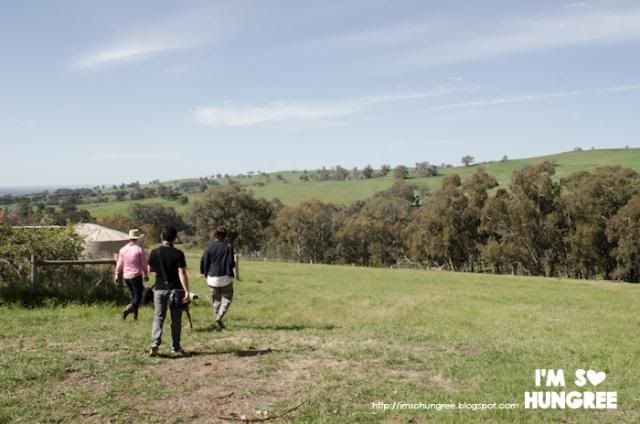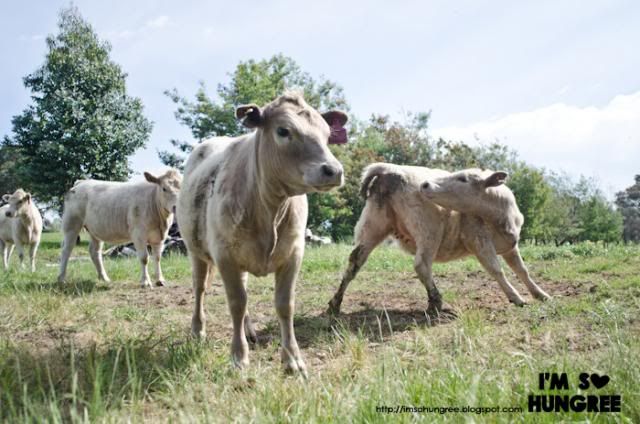 With her very gorgeous and photogenic cows, Emma has pioneered 'Cowtography' (be sure to follow her on Instagram, or visit their website for much country envy) and after some quick suggestions from her and Ewen, we head out into the paddocks to meet and shoot the cows…with our cameras! How could one ask for a better setting, so serene and peaceful, with the odd 'moo' here and there.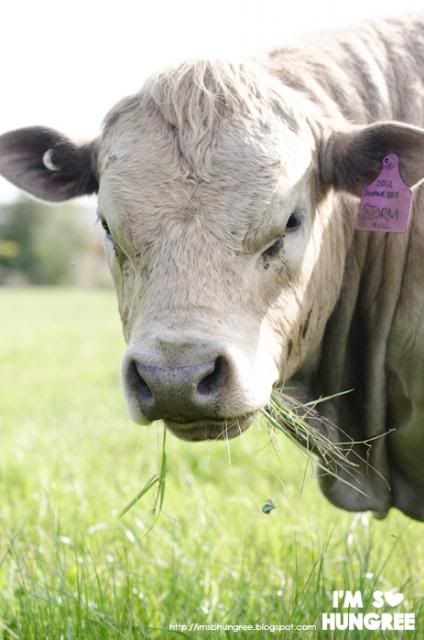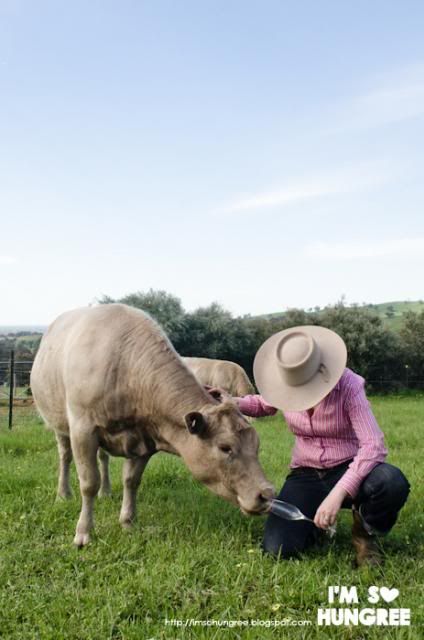 Apparently Prosecco is good for the cows too!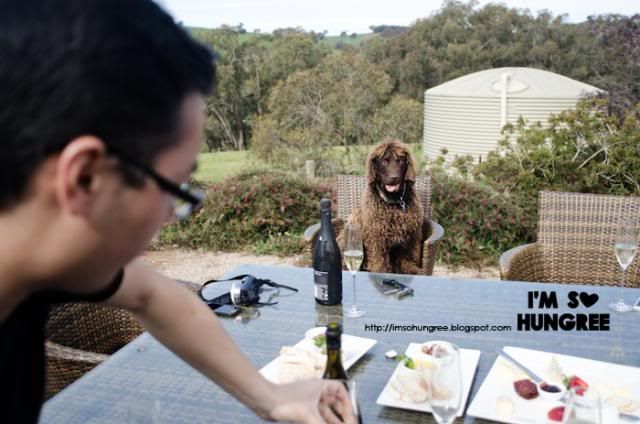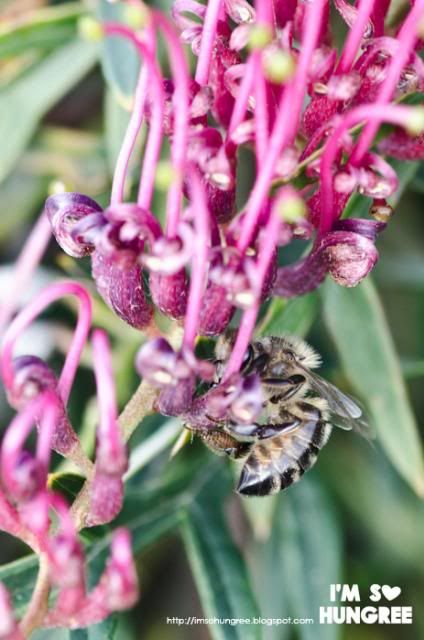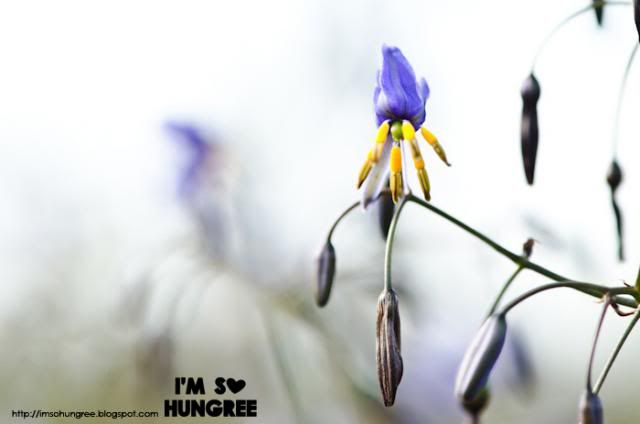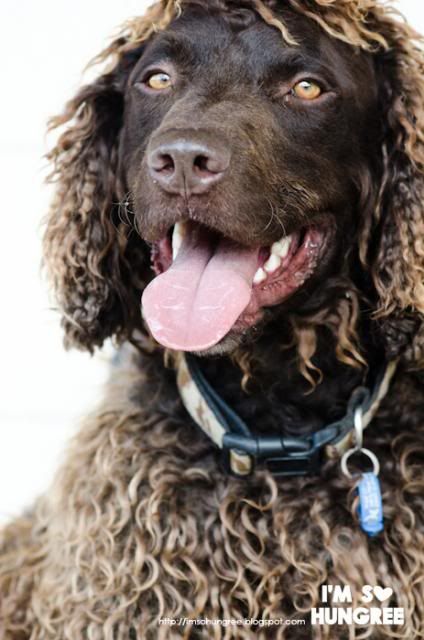 Whilst the others wrap up their afternoon with (more) Prosecco, I bust out my macro lens and get lost in the beautiful natural foliage of the King Valley, chasing bees, flowers and Emma's gorgeous dogs.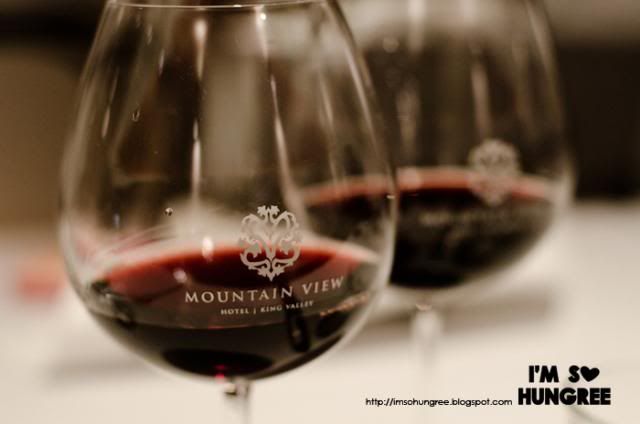 Our day finishes on a slightly more elegant note than the previous night, with dinner with the Pizzini's at the Mountain View Hotel, just conveniently across the road from our accommodation, which meant rolling home was definitely an option.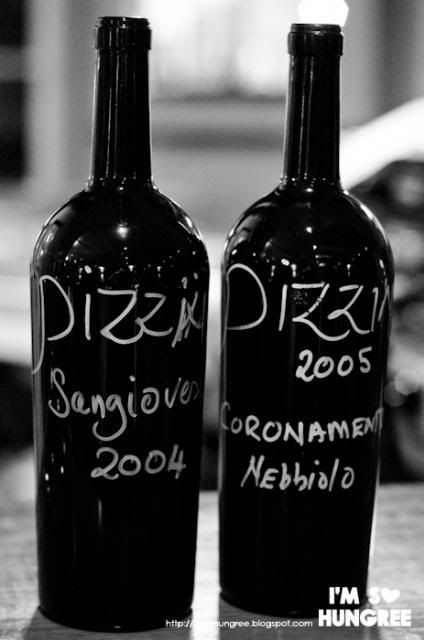 Fred spoiled us with some amazing magnums of wine…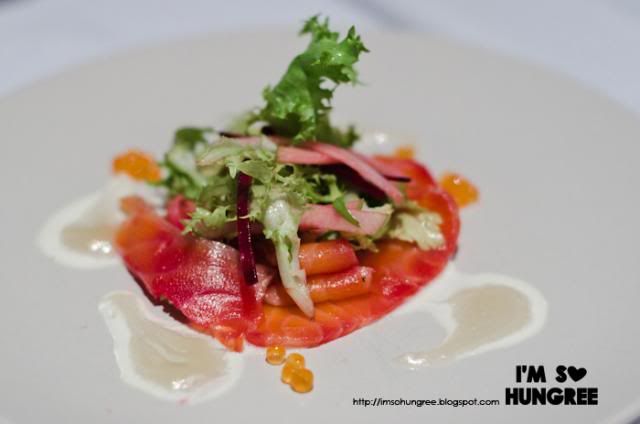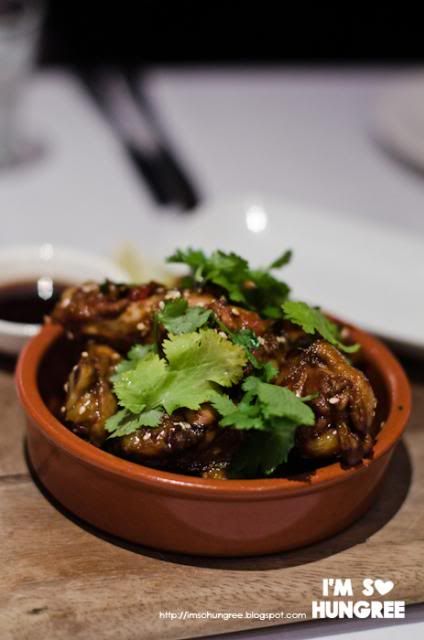 …and we ate very well, from our beetroot cured salmon and honey soy chicken wing entrees, to the variety of mains we had. Veda and I opted to share a risotto with local field and porcine mushrooms, and a dry aged scotch fillet with cannellini beans, cavalo nero and red wine jus.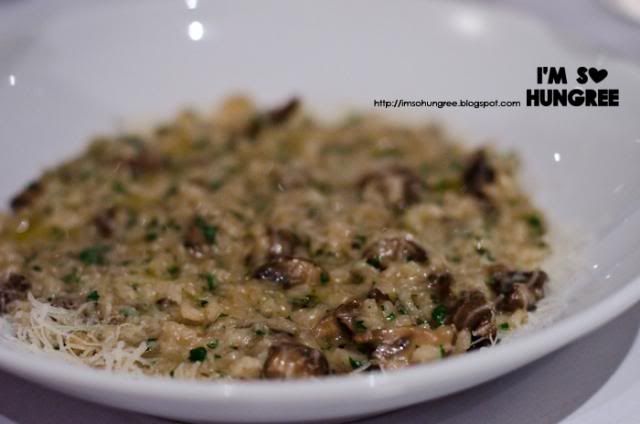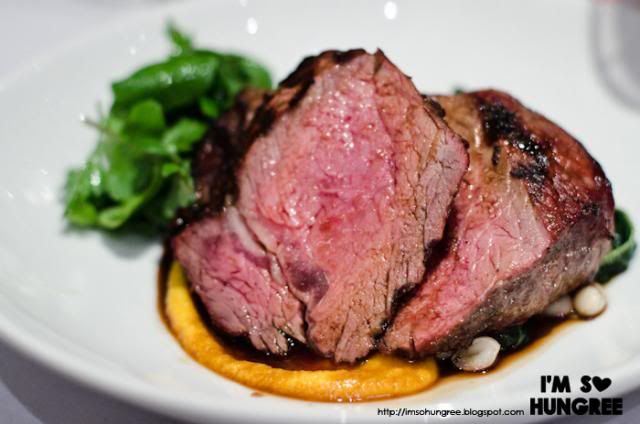 The risotto was modest, but rich in texture, density and flavour and the scotch fillet was simply lush, in it's pink medium-rare glory.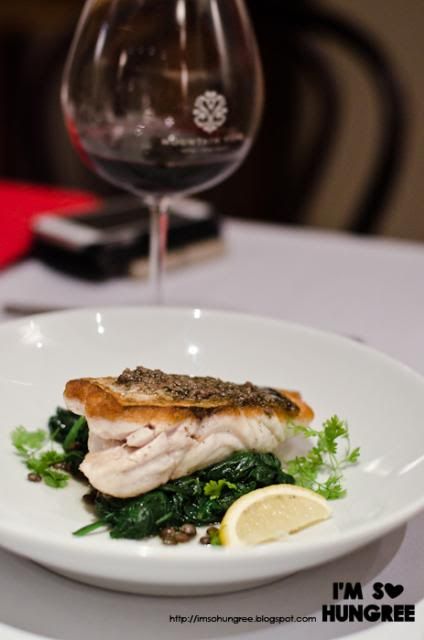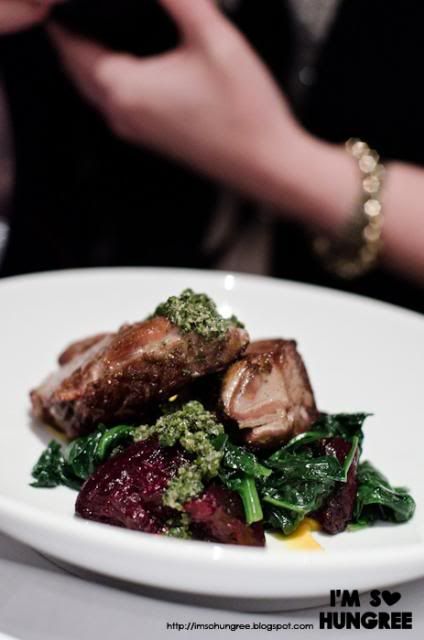 Although in it's heart the Mountain View Hotel is a pub, the food is definitely elevated, Modern Australian executed and pretend very well, with respect to the local produce…all served with a smile and friendly laugh.
By the end of the night, Veda and I had found some more new dance moves, Fred had given me an evil eye for falling behind on my drinking (which I swiftly worked on fixing after) and between the 11 of us, we very comfortably polished off a few bottles of Prosecco and Fred's magnums. Just another fabulous night, with wonderful company in the very delicious King Valley.