Brad's first full day in New York with the my cousins and I!
…he tends not to ever look or appear very excited, but he was. Really.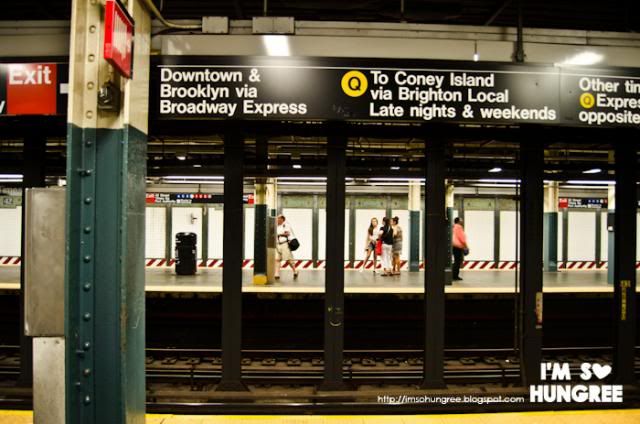 I on the other hand, tend to show my levels of excitement very visually. And audibly. I was practically shaking with excitement that morning as we boarded the bus from New Jersey to Port Authority, then the subway, as we made our way to the Flatiron district.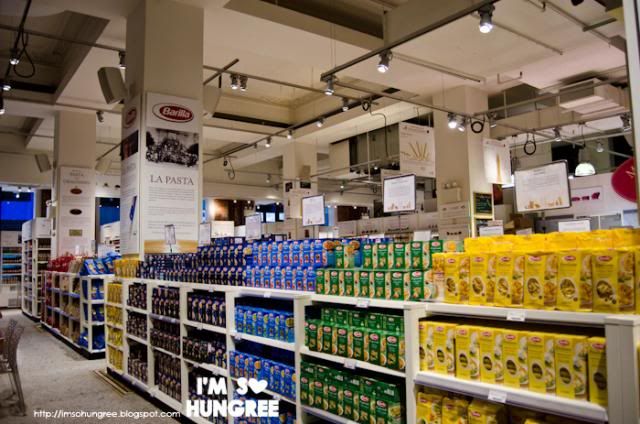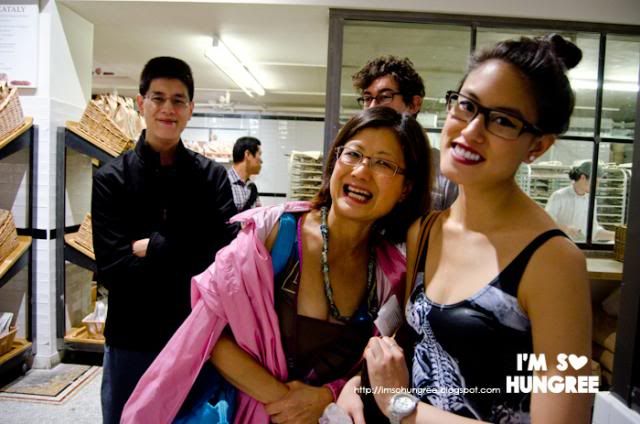 My aunt loves food as much as I do, that's pretty much the same face I had once we stepped in.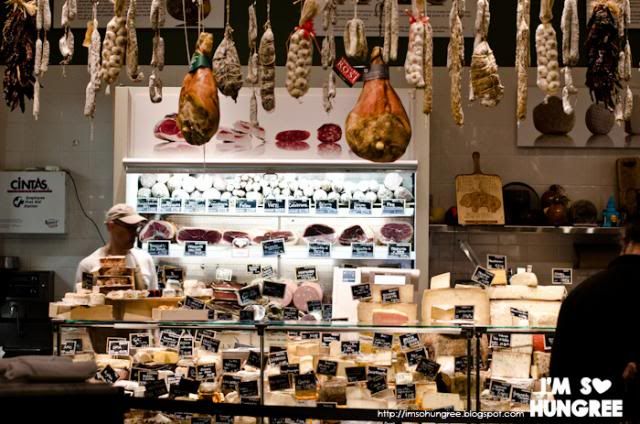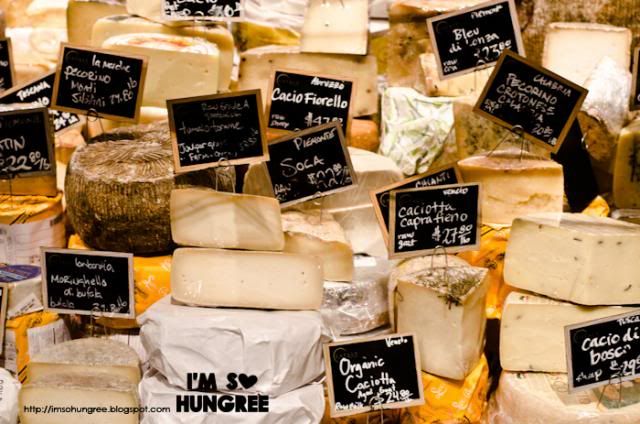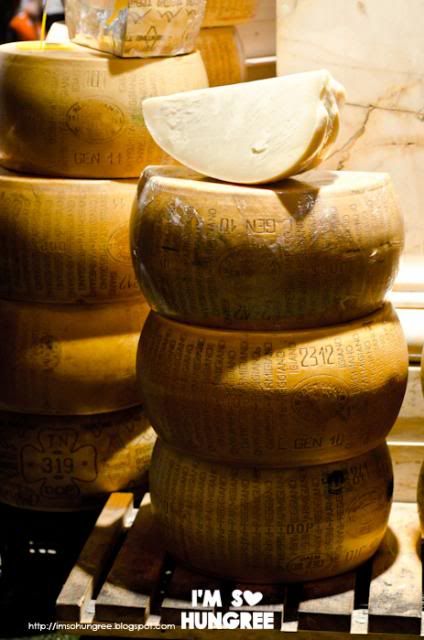 Eataly is essentially like an Italian food department store. Isn't that amazing? And not just to shop in, but also littered about with different restaurants and foods to try. I very quickly found myself swooning over the cheese counter, with it's immense selection to choose from, and bunches of garlic and prosciutto hanging from above.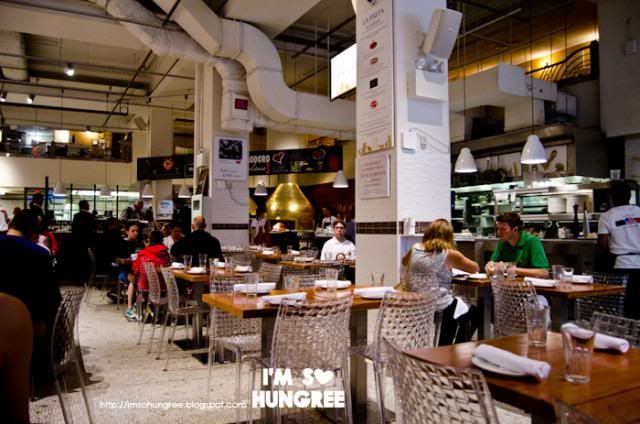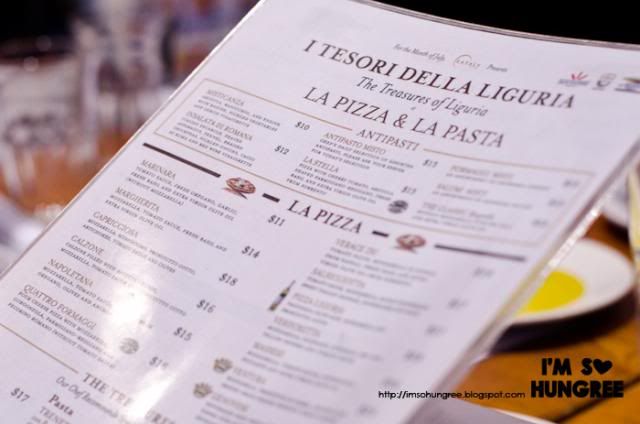 The place was already bustling pre-lunchtime and having read a couple of reviews, we made sure to get in early and plopped ourselves in 'I Tesori Della Liguria' or more simply put, the pizza and pasta zone, for an early lunch.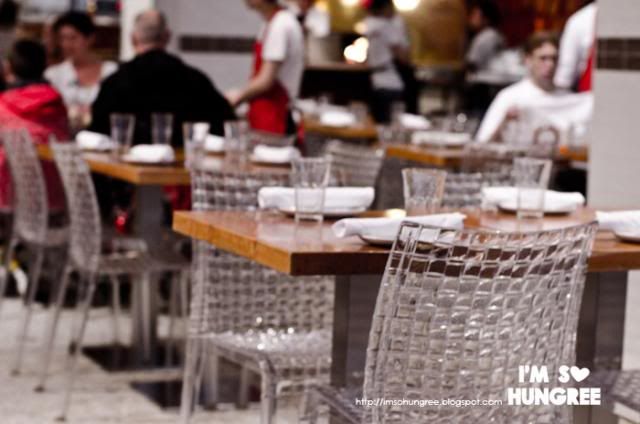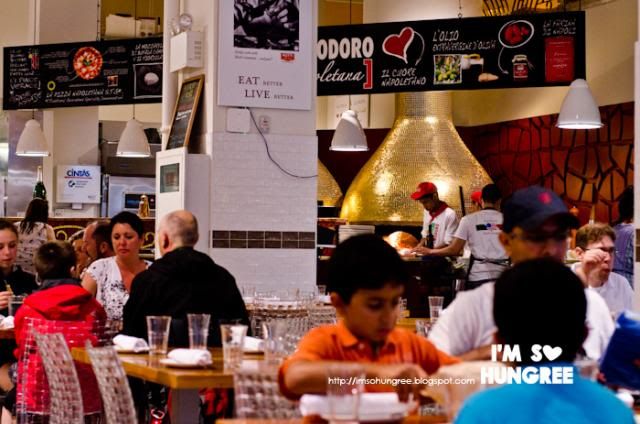 I loved the woven perspex chairs and the gold tiled wood fire ovens, totally pimping!
Even though it wasn't quite noon, my cousin Serena and I felt it was necessary to have a glass of wine. It's the Italian thing to do, right?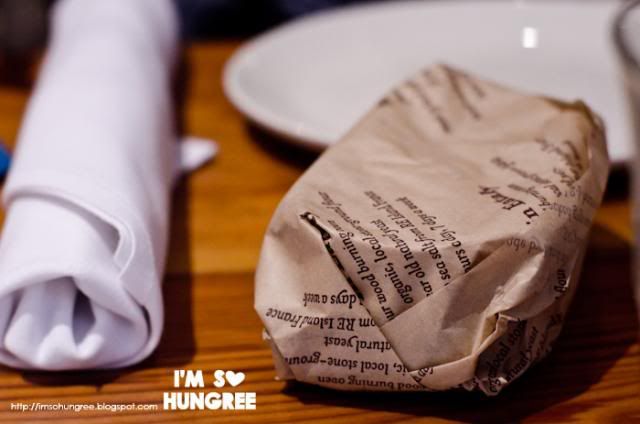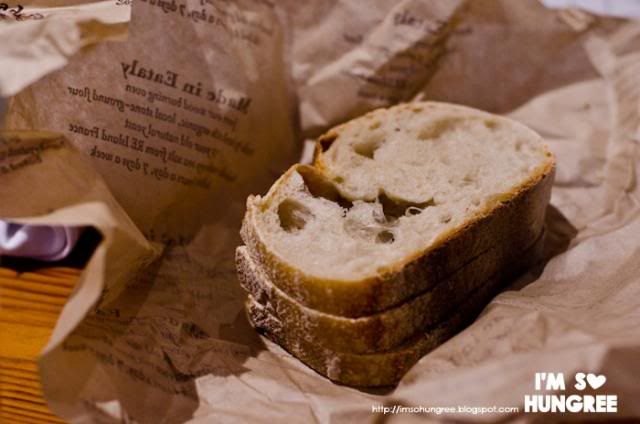 Bread wrapped in brown paper was simply charming, followed by absolutely beautiful pasta and pizzas.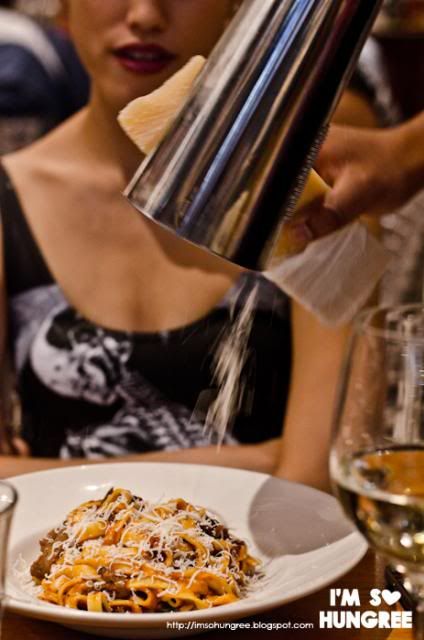 Yessir, more cheese please!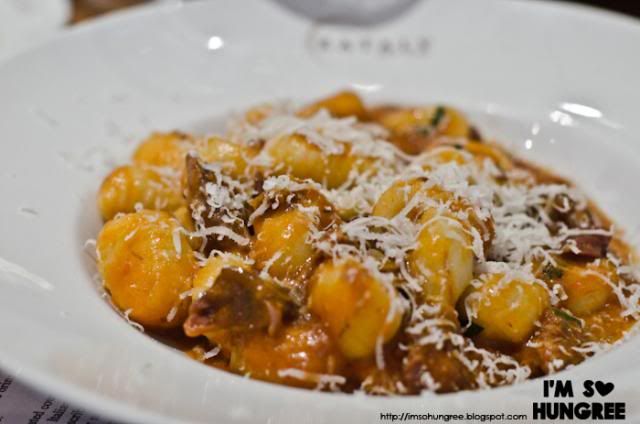 My house made potato gnocchi with braised lamb shank argue and parmigiano reggiano was rich and sumptuous. But not too heavy either, even if it does sound quite loaded, with the flavour of fresh tomatoes cutting through the richness.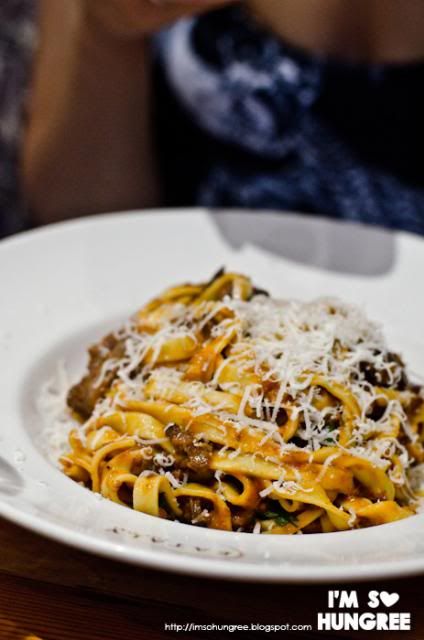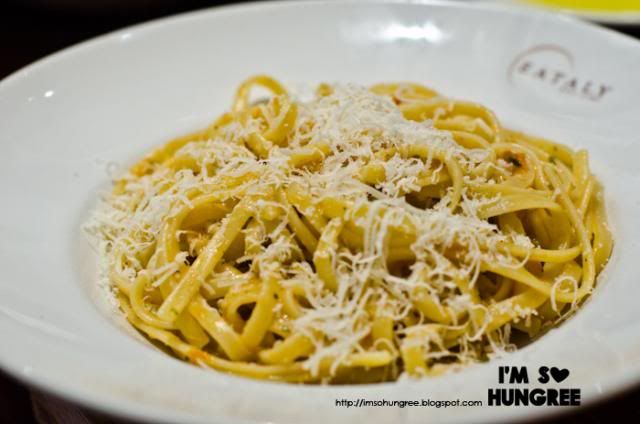 The other pastas that were consumed were a beautiful tribute to the Italian way of pasta, with the pasta itself being a feature, and not loading it with protein and sauce. The pasta was perfectly al dente, except for the rigatoni which was probably a little more undercooked than we'd like. But hey, we're drinking before noon, we're pretty happy.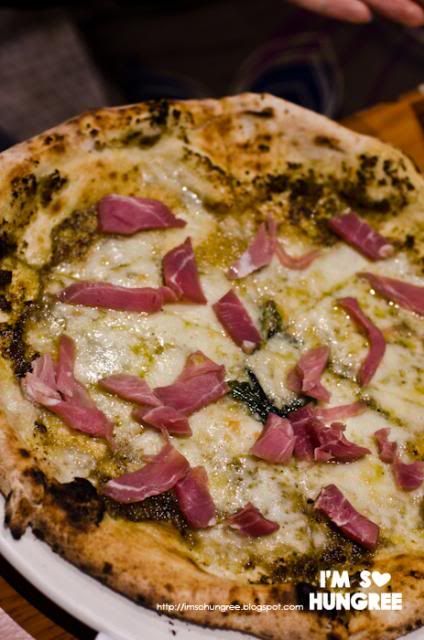 Brandon decided to be a little different to everyone and get a pizza. I've forgotten which, but being the eater my cousin is, I'm pretty sure he quietly got through all of it!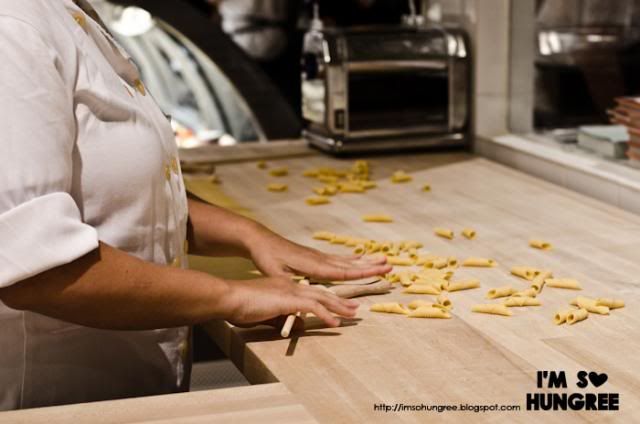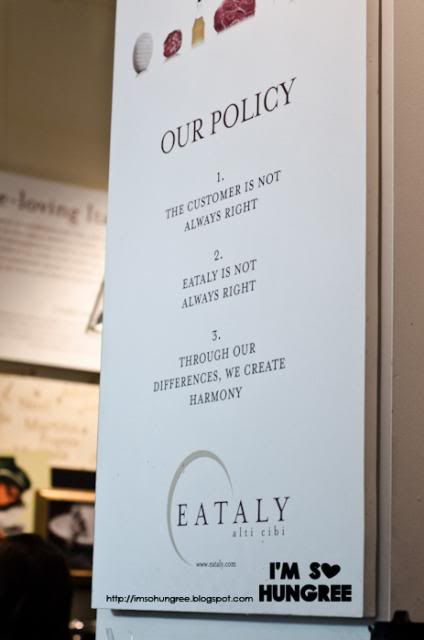 Despite complaints of being full, we immediately wandered over to the dessert area of the hall, filled with all sorts of sweet delights. From a variety of boutique chocolates, cookies, candies, biscotti, cakes and gelato…where on earth was one to start?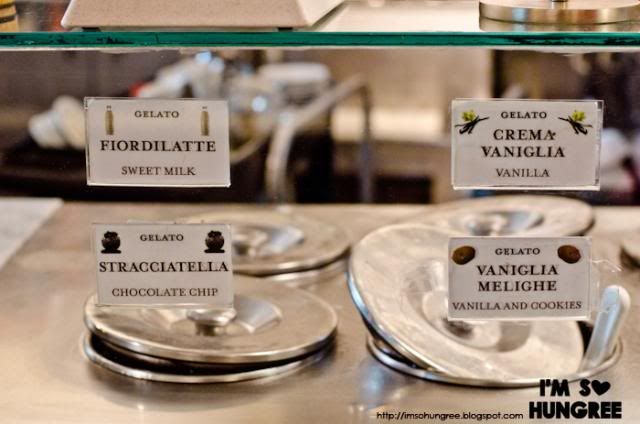 Naturally gelato for me, where it had to be the delightfully smooth and creamy hazelnut. Nutty too. Fancy that.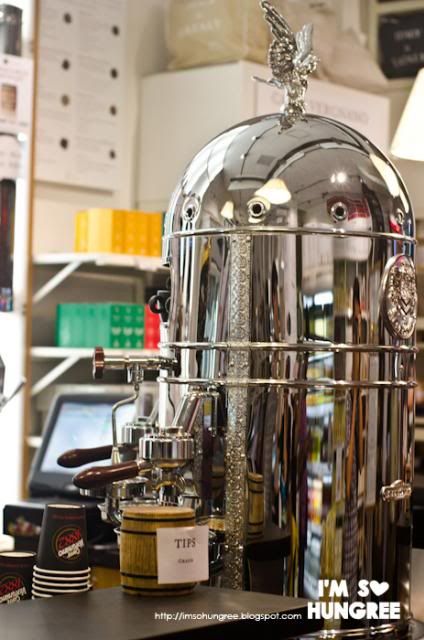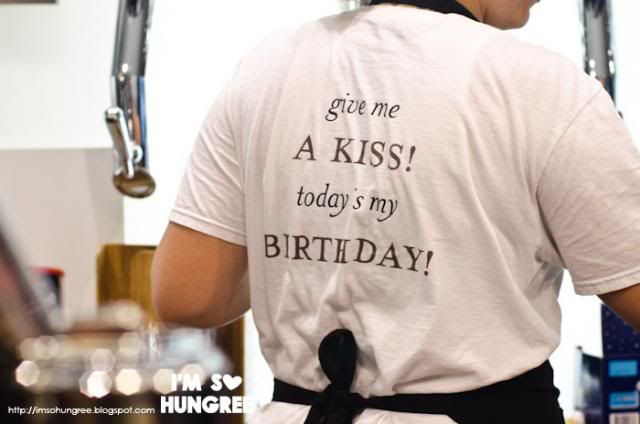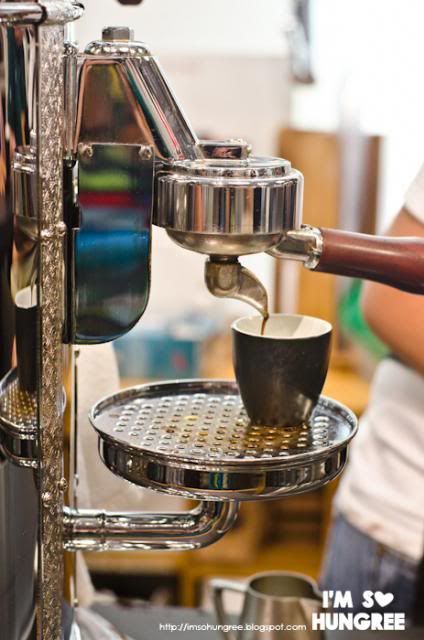 I couldn't help eyeballing the beautiful Elektra coffee machine they had, a beautiful silver body of coffee finery, filling the air with the comforting smells of freshly extracted coffee. At first Brad wasn't interested in a coffee, despite my nudging, but since Serena and my aunt decided to get an espresso at the bar (keeping it Italian here), Brad gave in and ordered one.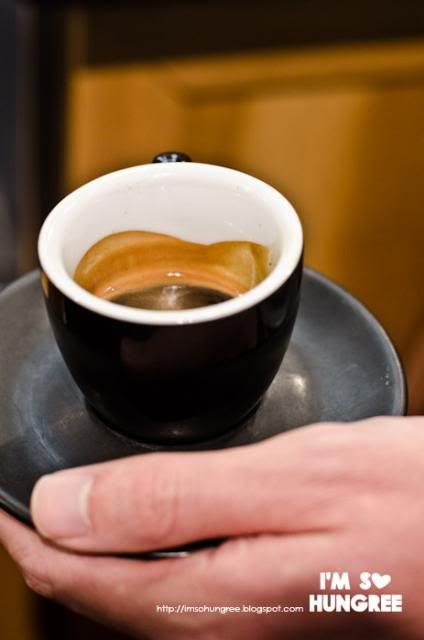 Ended up being the best coffee he had in America. Sans milk and all!
If I was on my own, I could have quiet easily spent all day in here, marvelling at all the produce and picking away at a cheese tasting plate. Surely elbowing people through the crowd to get around would burn off all the calories…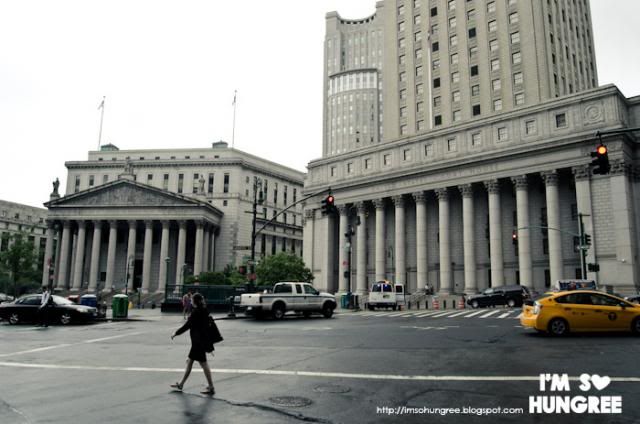 With full bellies, it was time for a bit of sight seeing. Despite the warm summery rain, which can make NYC rather disgustingly humid (although it doesn't need rain to be like that anyway), the clouds cast a rather gentle and beautiful light. There's always so much to see, just walking down the street.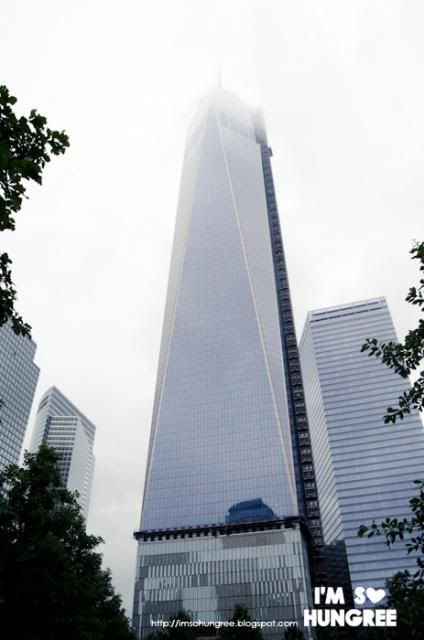 We made our way to the 9/11 memorial and the Freedom Tower, as none of us had seen it since it's completion.
It's quite a process to actually get to the memorial itself, as you join a queue to pick up a 'free' ticket, where you are very heavily 'encouraged' to donate to the memorial. You then follow the crowd where your tickets are 'checked', then have your bags scanned as you walk through a metal detector. Your tickets are finally checked once more before you finally get to the memorial park itself.
Honestly, for a 'free' park and memorial, I didn't feel it really needed to take 20 minutes to actually get to see it, but I am thankful that it was raining slightly and therefore keeping the crowd reasonable. I would have hated to be there at peak hour!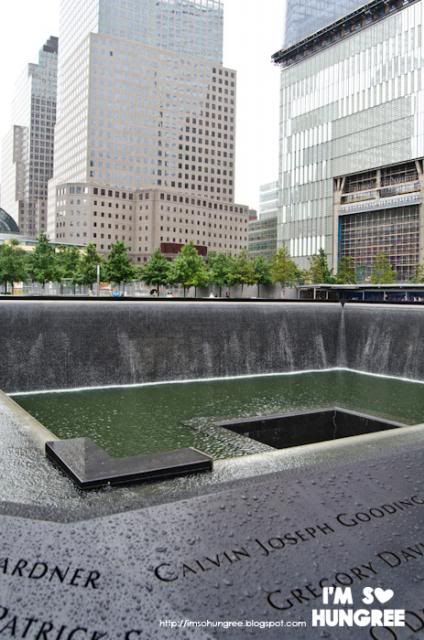 However, once in, it was a very sobering, but beautiful memorial site. Two giant square fountains replace the ground that the towers once stood on, descending into the ground, further than the eye can see. It's incredibly tranquil, but with a bittersweet tone. Of all the things they could have done with the site, in terms of remembrance, I thought this was a lovely and very tasteful tribute.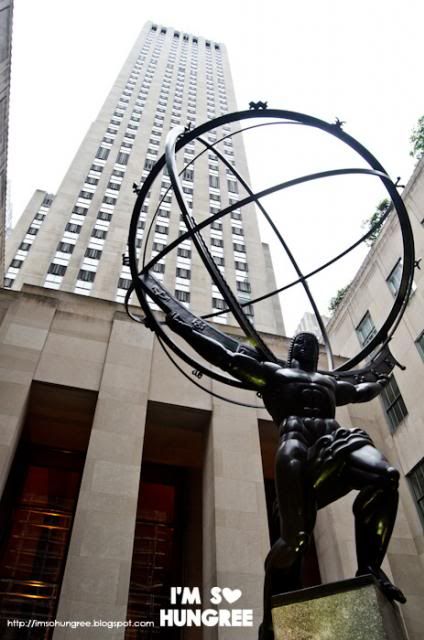 Serena and I proceeded to nearly kill Brad as we strolled around Century 21, pretty much next door, a behemoth of a building housing many brands, all with significant discounts. I ended up with a pair of Ferragamo wedges for $150. I'm pleased. Brad might've killed me for taking so long!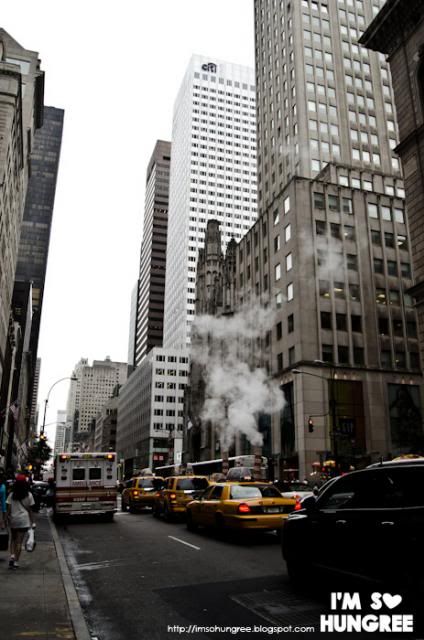 We proceeded to make our way to Fifth Avenue, where we window shopped at Tiffany's (and perhaps tried a few things on), and popped into FAO Shwarz toy store to show Brad the famous oversized piano keys and the Zoltar Fortune Telling Machine. He made me watch Big after that (as I hadn't seen it)!
Serena also went sugar crazy in the candy section. You wouldn't think she's a huge sweet tooth (more so than me) looking at her would you?!
Dinner that night was booked in by my aunt at Havana Central, another random discovery by them on a previous trip to New York, that they had really liked.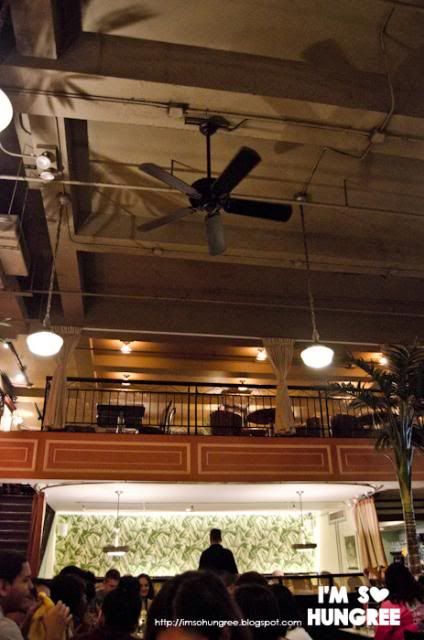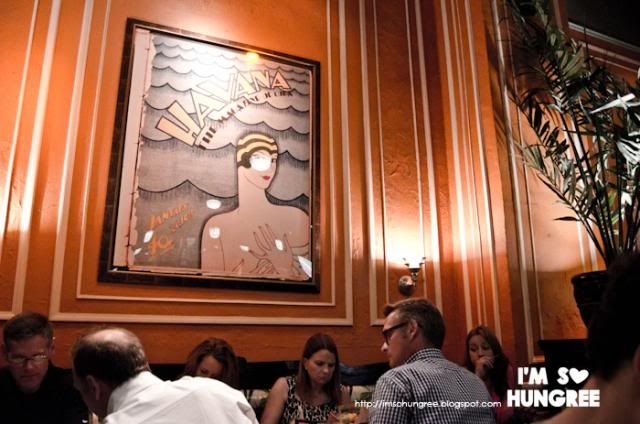 Any why not? Although outside the tacky neon signs made me cringe a little, stepping in the dark interior, with high ceilings, the odd palm tree here and there and finishes that nodded to an art deco influence, carried a lot of charm with it, and a distinct Cuban feel. The room was positively full, with people waiting in the foyer for tables, the lively buzz intermingling with the smooth latin tunes.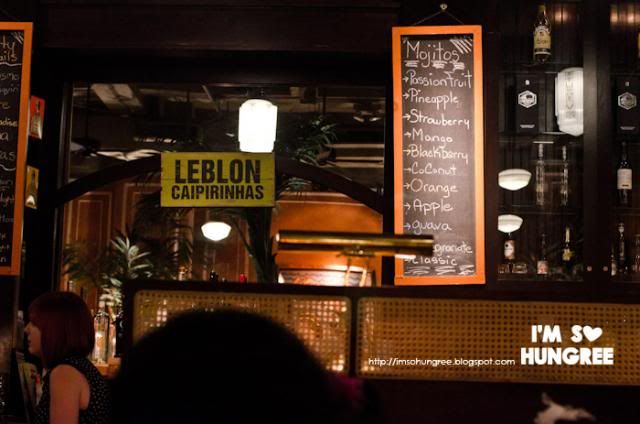 Serena, Brad and I were a bit early for our booking, so we perched ourselves at the bar and tucked into a couple of fruity mojitos. After a full day of walking? Perfection.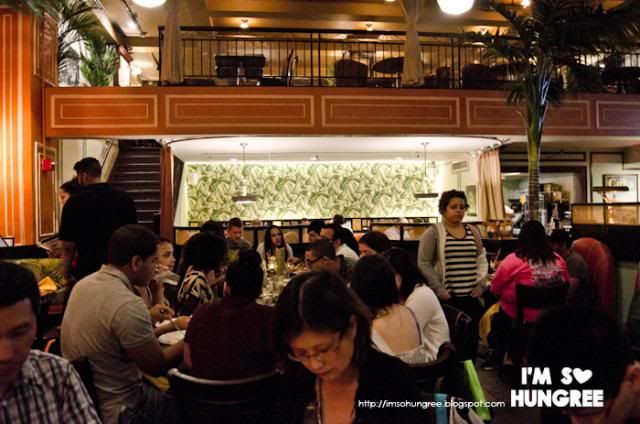 I've never had Cuban food before, so I really wasn't sure what to expect, which then made choosing from the extensive menu quite difficult as well.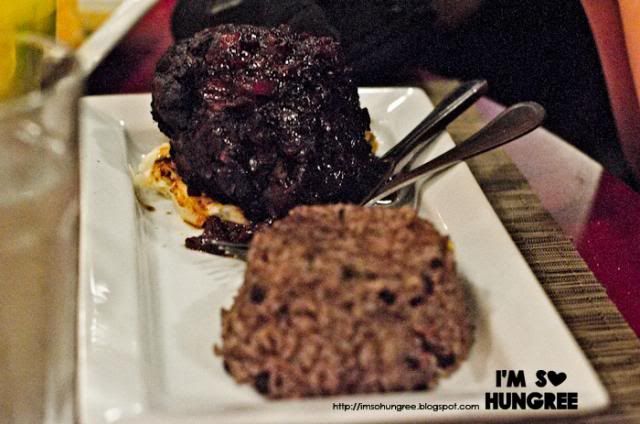 There's a lot of protein, a lot of yellow rice, black beans and plantain chips. For the most part, it's not the sexiest food in presentation, especially when it's dark, but there's a heartiness and wholesomeness that is very nice.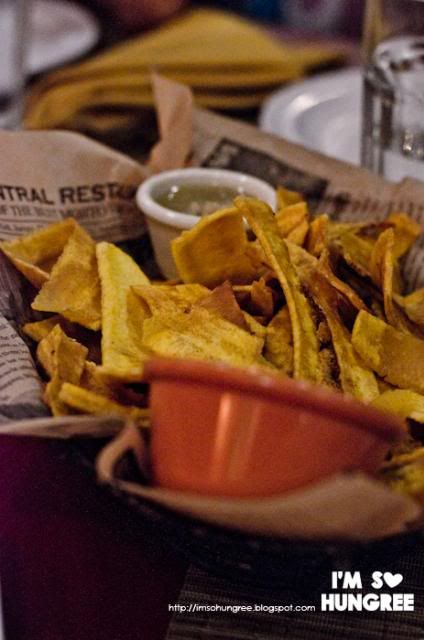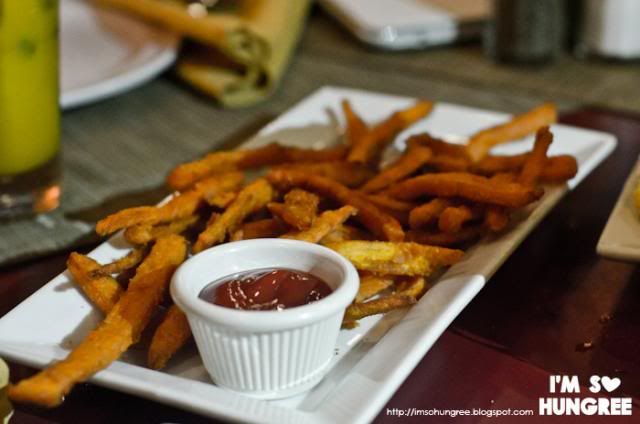 The crunchy plantain chips are lovely and surprisingly clean, although I always tend to feel a bit cheated that these don't have more flavour in them, or that they aren't as salty as potato chips. Never fear though, as we had very, very, very good sweet potato chips…my only complaint? What sad presentation! Either give us more, or put it in a smaller bowl to at least make it look like there's food there!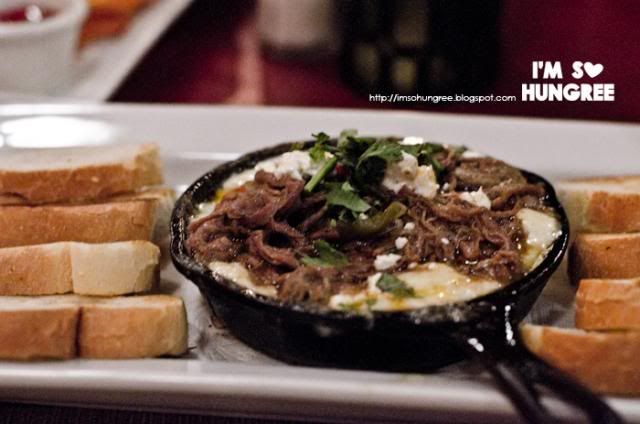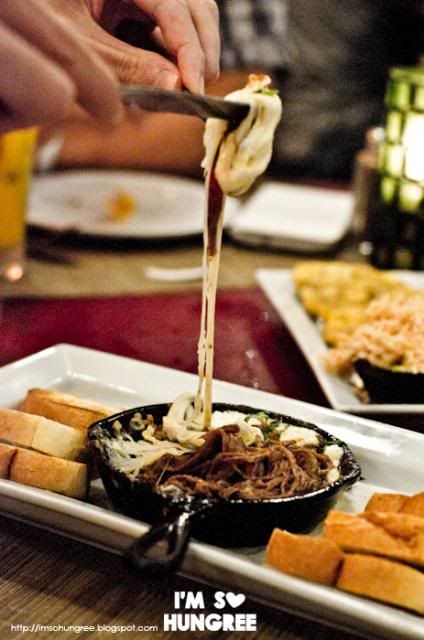 One of our favourite entrees was definitely the aptly named 'Melted Latin Cheese Dish' or Queso Fundido. Honestly, they couldn't get any more creative with that name? Although we had little to complain about later, when our melted cheese, that came with shredded chicken, lived up to it's name, stretching on endlessly in a warm meaty and cheesy dream. Happy sighs.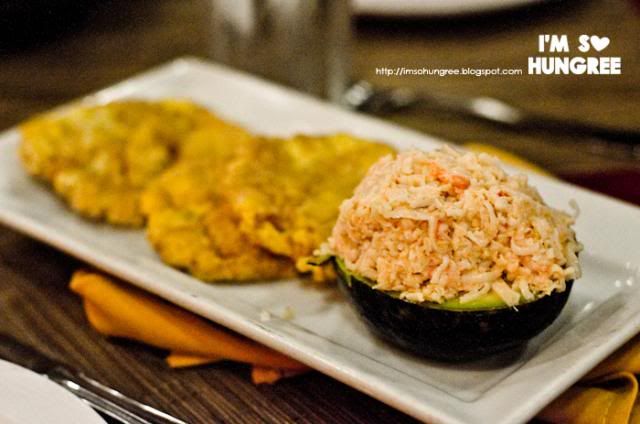 I am somewhat befuddled by the lobster stuffed avocado (aguacate Relleno de Langosta), which is half an avocado stuffed with a lobster and shrimp salad, served with crispy tostones, plantain slices. I struggle to wrap my head around the fact that lobster is a rather affordable product in the states, and that you can just mince it up with prawn. I'm not completely taken by it, and find the crispy tostones have a bit of a weird thick and chewy texture.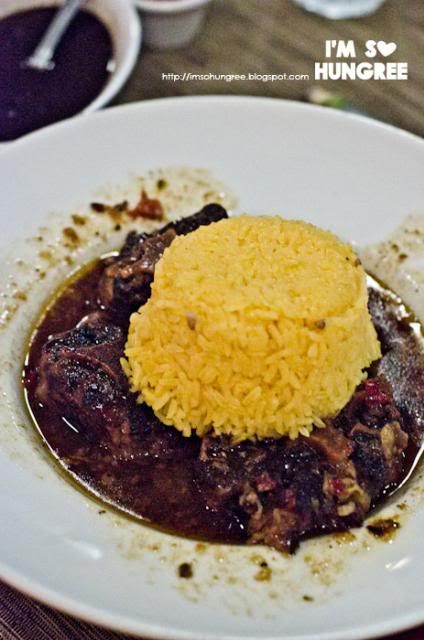 I did enjoy my generous serve of oxtail stew though, braised in red wine, chorizo and cuban herbs and spices. Sure, not so pretty to look at, but generous with the oxtail, falling off the bone, and the gravy, perfect for soaking up the rice in. It's very aromatic, the red wine providing a lovely sweetness to it.
I'm still not quite sure why I haven't realised that I really don't need a full serve of anything in the US to myself…but I'm sure I'll figure it out eventually….maybe?
Whilst Havana Central may not have been ground breaking in food ingenuity, it was for the most part a rather hearty and tasty meal, that definitely left us full!