After a couple of days in New York City with my cousins, aunt and uncles, Brad and I found ourselves with a full 5 days for us to explore New York on our own.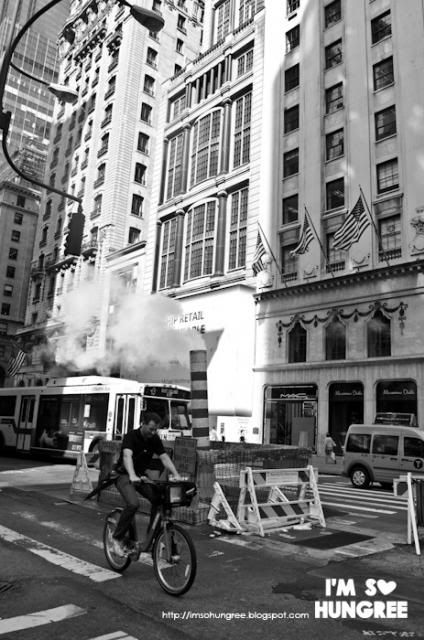 Accommodation in New York, Manhattan in particular, is a riot. The average room price, for something fairly standard, is $300 a night, and if you're looking for something a little special, be prepared to fling your bank account off the Brooklyn Bridge and cry a million tears (precisely).
Fortunately for me though, with a bit of detective work (and many many hours on Trip Advisor), I came across the NYMA Hotel, which on top of being relatively affordable in July (we paid about USD 1100 for 5 nights, so roughly $200+ a night), it was in an absolutely amazing location.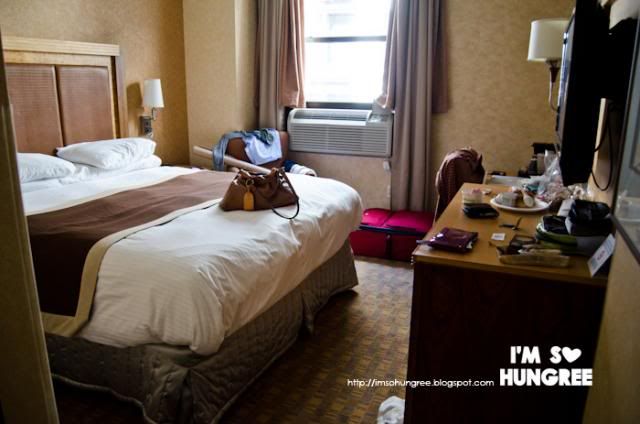 We found ourselves in Midtown Manhattan, just two streets behind the Empire State Building (our hotel was pretty much in it's shadow), with access to 3 different subway lines within one or two blocks, and also just a short 10 minute walk from Times Square, Madison Square Park and Grand Central.
Oh and it's smack bang in the middle of Koreatown, so there's loads of food options until the wee hours of the morning (and the odd Asian couple or three stumbling home at 7am in the morning).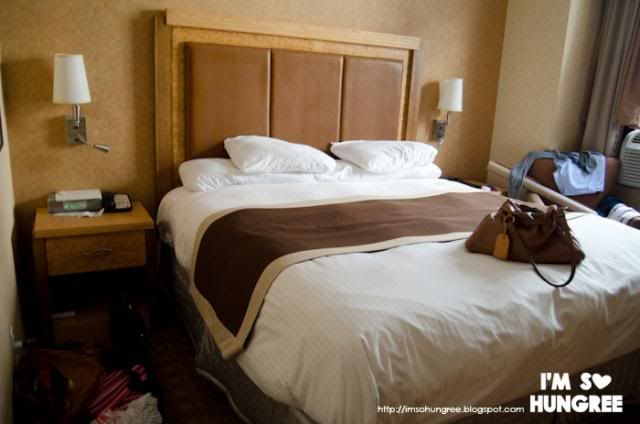 If it's your first time visiting New York? Highly, highly recommended. More than that, although our rooms were on the cosy side, the air-con worked incredibly well (very important in the heat of summer), the wifi was speedy (although no pirating allowed…oh, me pirate? What on earth are you talking about?), the room was clean and modern, and the bed was the biggest and comfiest thing ever. I honestly, could not have asked for more.
Sure, in future visits now with Brad, I would definitely opt to stay in Brooklyn and just soak in more of the cool vibes going on down that way, but as most of our checklist of touristy things was in Manhattan, it made much more sense to be on that big little island.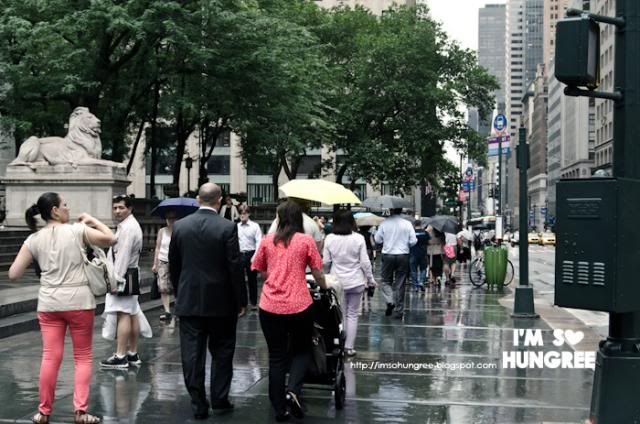 After checking in and dumping all our goods on the floor (I've been dubbed a 'hurricane' by friends I've travelled with), we stepped outside to be greeted with a sprinkle of rain and a wave of humidity.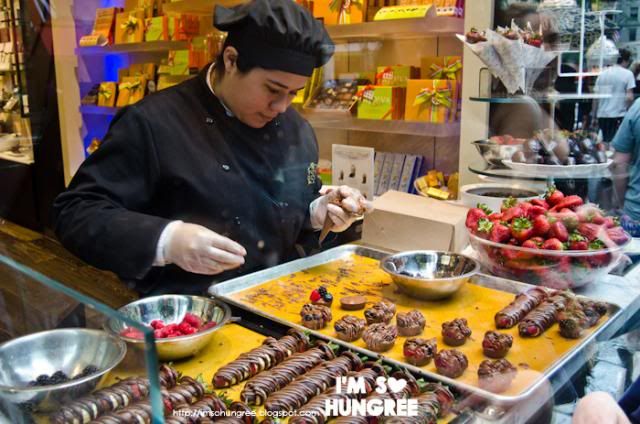 Although New York does have a great subway system, I made a stupid decision of not buying the 7 day passes, so we ended up walking just about everywhere and really, you kind of want to walk everywhere in New York as there's just always so much to see. Plus you also work off all those burgers from Shake Shack.
From our hotel on 32nd street, we wandered a good 20 blocks or so, past the Rockefeller Centre, to our first touristy stop.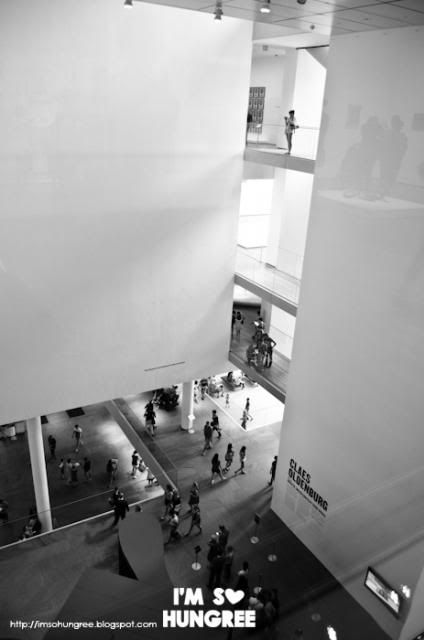 MoMa, The Museum of Modern Art.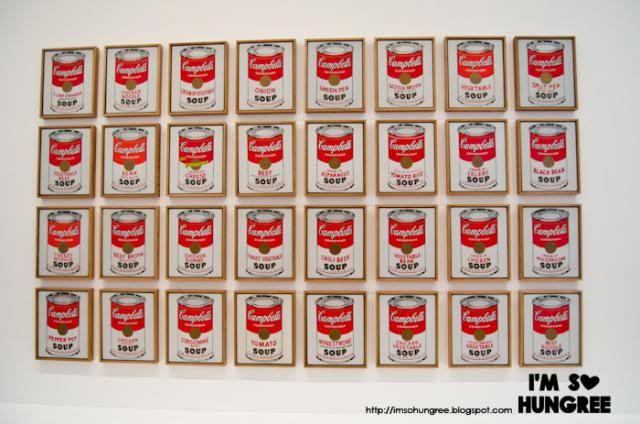 Oh MoMa. How I do love thee. Despite visiting last time I was in New York, just three years ago, this was one of the places I was most excited to visit on our trip, and explore with Brad.
Despite a slightly hefty price tag (in my opinion anyway) of $25 per person, it's quite easy to spend hours and hours in MoMa, therefore making it worthwhile. Starting from the temporary exhibitions, often a retrospective, all the way through the permanent collections, which are absolutely ginormous.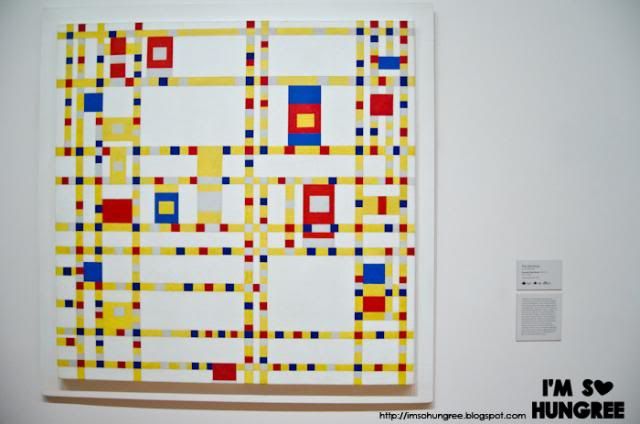 I ooh-ed over the Futurist's work, like this gorgeous Umberto Boccioni piece, full of life and movement, loved this piece from Mondrian, which seems a little more playful than his signature coloured blocks, and swooned for Moet and Van Gogh's mastery with the brush.
It's really a beautifully laid out museum, and I adore watching the progression from one movement to the next, something in contrast, that I felt MONA in Hobart was sorely lacking. Although I understand they're both trying to do very different things.
Next on my agenda, was pie. But not just any pie. Crack pie. Momofuku crack pie.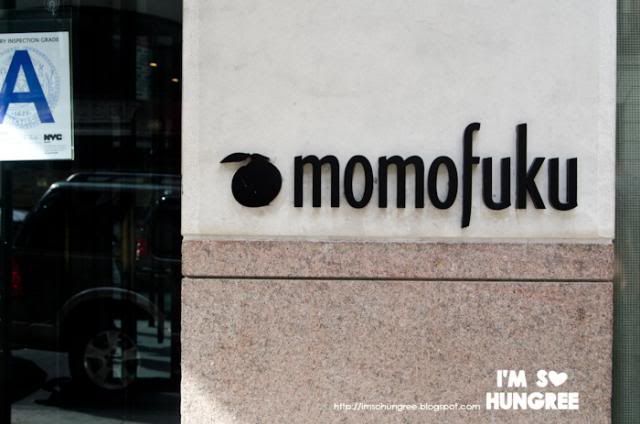 And oh! Brad! There's a Momofuku Milk Bar just three blocks up! What a coincidence…this wouldn't be planned at all….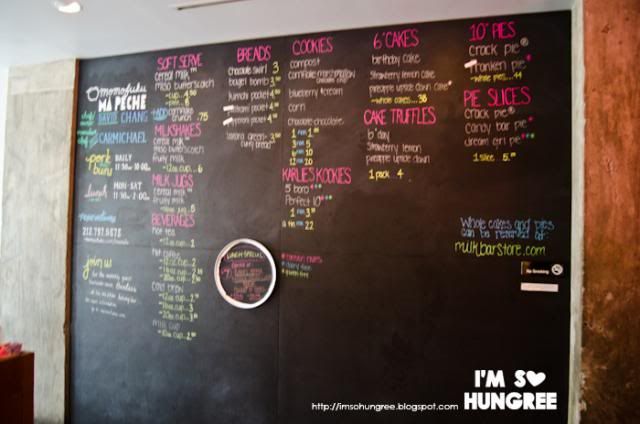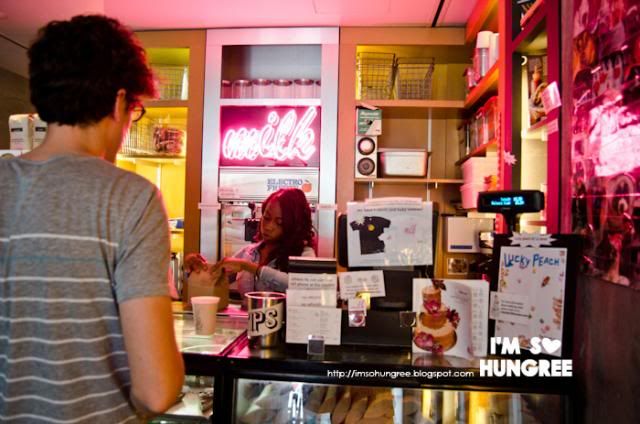 The Momofuku Milk Bar on 56th Street, is a tiny little store, dimly lit even during the day, with a purple sheen from the neon light. I was a little sad that the Milk Bar's no longer did the pork buns, but hey, with cookies, pies and sweet drinks galore, there's not a whole lot you can be sad about for very long.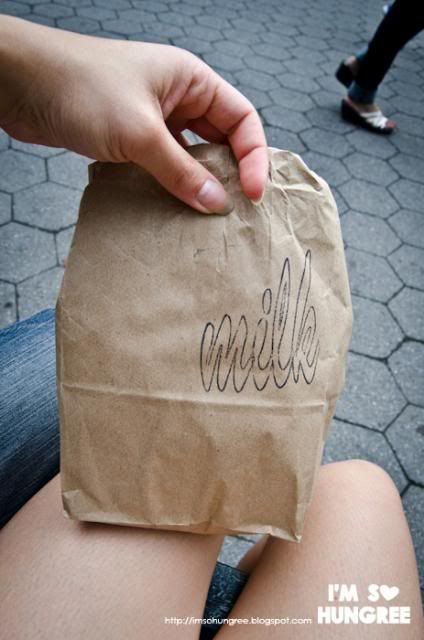 Doggy bag in hand, we wandered up to Central Park, where we wandered past the street vendors into the green and found a nice bench for Brad to drink his coffee, and for me to discover the wonder of Crack Pie.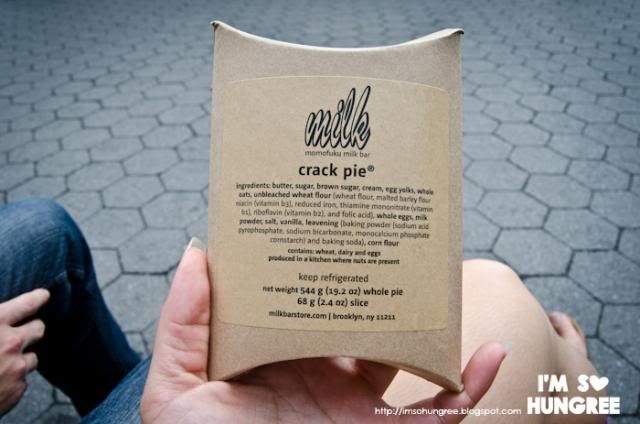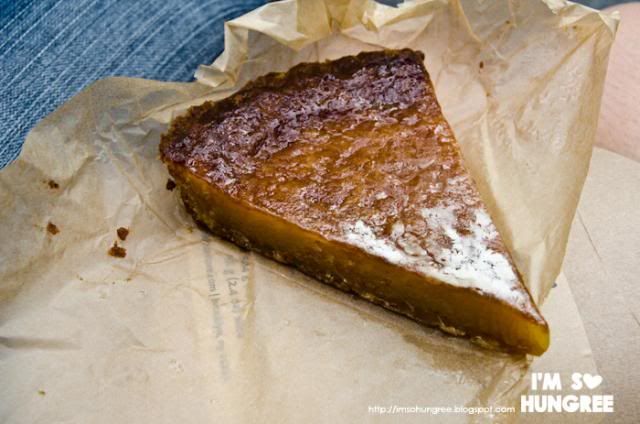 Did it live up to hype? I guess I really, really, really liked it, in all it's caramel, brown sugary goodness, without the sticky texture, but instead balancing perfectly between being dense and smooth. Plus it was still slightly chilled, so in the warm weather, it was a very welcome treat. Honestly, I'm not dreaming of it now (like I do of the shakes from the Shake Shack) but still, if someone was to pop it in my hand, by the time you counted to three it would have disappeared…like magic.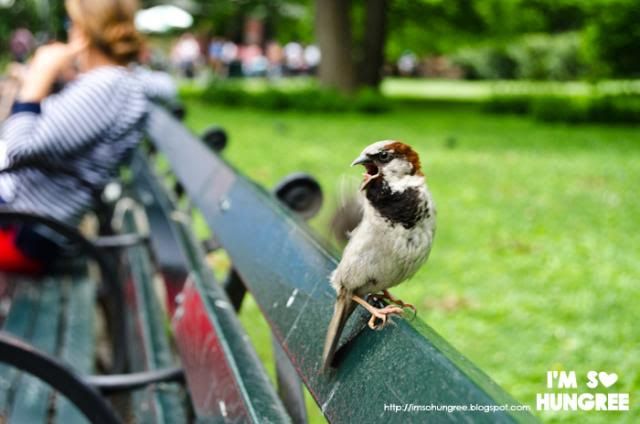 Although we are spoilt rotten in Melbourne with parklands everywhere, there's really something about Central Park that just removes you from the city. It's really a little oasis and just kicking back (even if you are with all the other tourists) and resting your feet for half an hour is so restorative.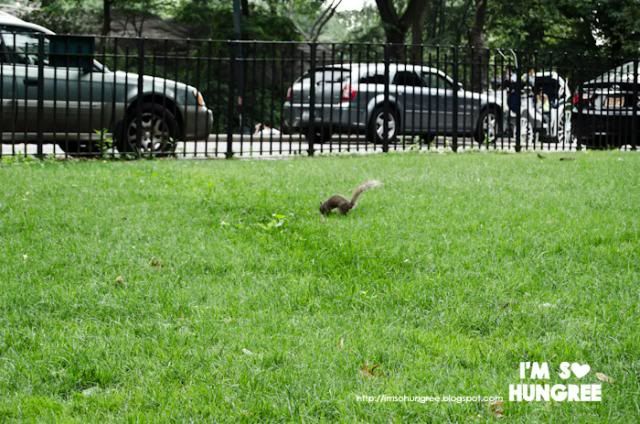 Also there's just something so exciting about seeing squirrels. We really don't get a lot of them in Melbourne hey?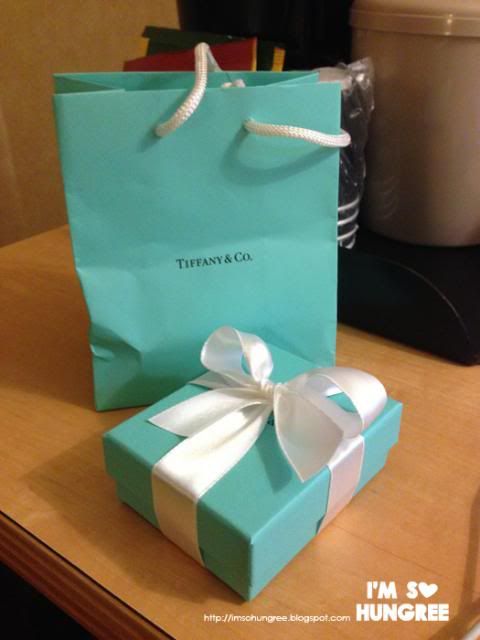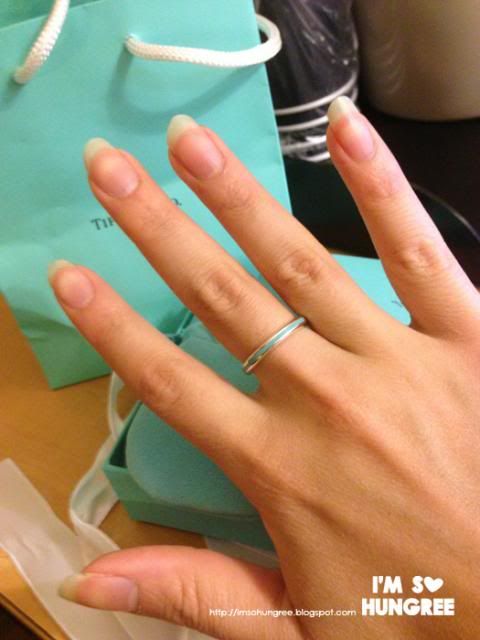 Having observed Serena and I try on a few rings in Tiffany and Co. the day before, Brad then suggested we go back to pick up a ring I had fallen in love with as a belated anniversary gift. A little Tiffany and Co. from 5th Avenue. It's a little bit special isn't it? Especially as my hair matched the colour of the box then. Clearly meant to be.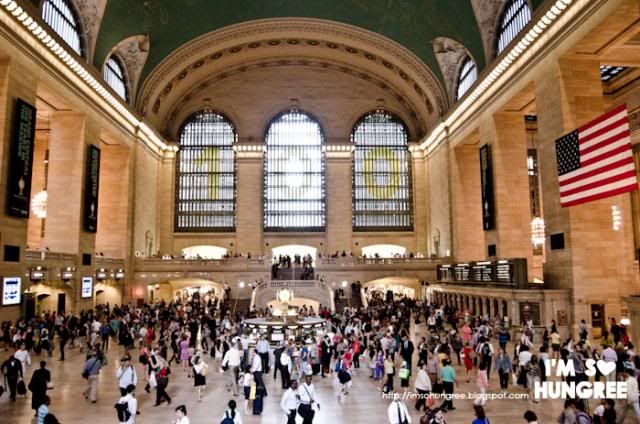 On the way back to our hotel to rest up and freshen up, we made a small detour to Grand Central Station…somehow I had not popped by to visit when I was last here in 2010. Honestly, I have no idea what I was doing.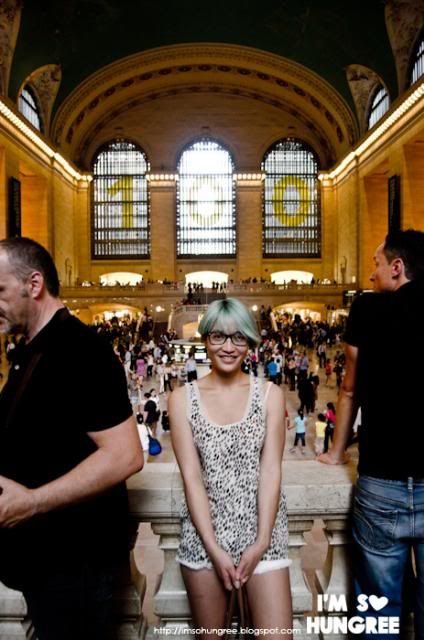 We cleverly went when it was peak hour, and got caught up in the mass crowd of commuters, going to and fro, but I loved it. It gave this decadent, gorgeous old building so much life and energy, and it was such a luxury to be able to stand in the crowd that whizzed by and be able to appreciate all the little details, the little brass chandelier here, the star signs on the ceiling over there. Gorgeous.
For dinner that night, I had found a pizza place in the West Village that served…wait for it…gluten free pizza. We of course, had to do pizza at some point during our stay, and so made our way down to Keste…but even at 8:30pm, there was a pretty healthy queue going on.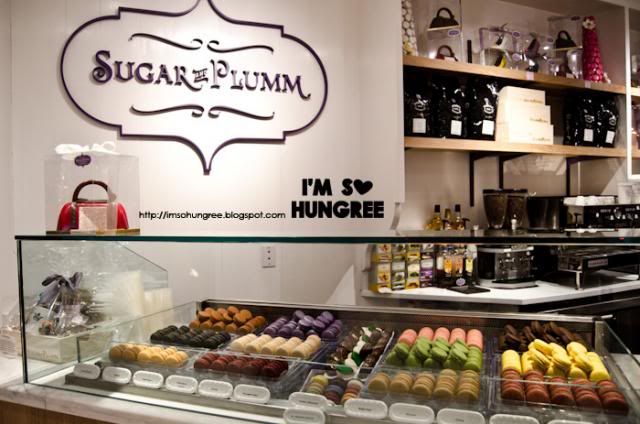 Not to worry though, we popped our names on the list and Brad watched me ogle over the sweets at Sugar and Plumm…conveniently located next door. It was like we had stepped into Willy Wonka, purple and all! One side of the store was selling gelato, and although I was very sorely tempted, I opted for a few brightly coloured macarons and a gluten free chocolate chip cookie the size of my face and an inch thick. Glorious.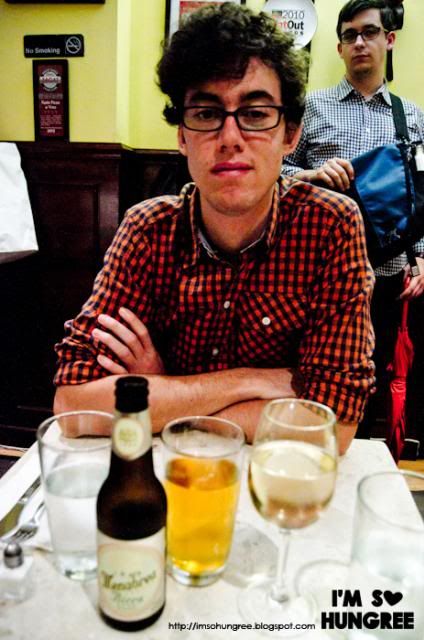 30 minutes later, we were seated inside in a very squeeze, loud and awesome smelling restaurant. You could easily tell who the owners were, with a slight twang of Italian in the accent, and kissing friends on the cheek and gossiping with them loudly over their tables as they ate. The atmosphere didn't feel put on at all, in amongst all the chaos and squeezing past tables, it felt immensely Italian in here.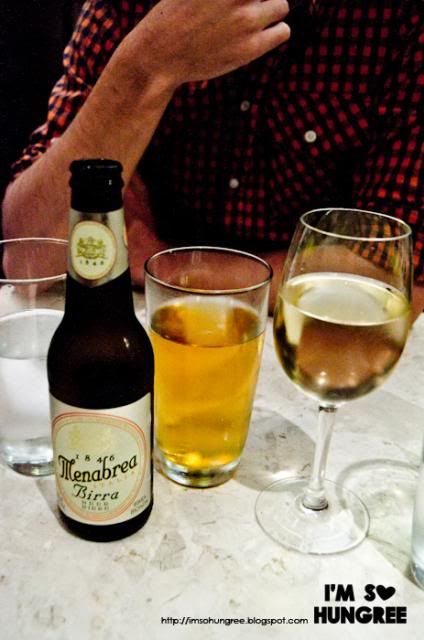 The restaurant was opened by Roberto Caporuscio, who was born and raised just outside of Naples in Italy, before settling in New York City in 2009 and opening Keste, where he serves authentic Neapolitan pizzas.
Now, I've never had pizza in Naples, so I can't actually comment on it's authenticity, but it's definitely quite a different approach to pizza compared to what Melbourne's into at the moment.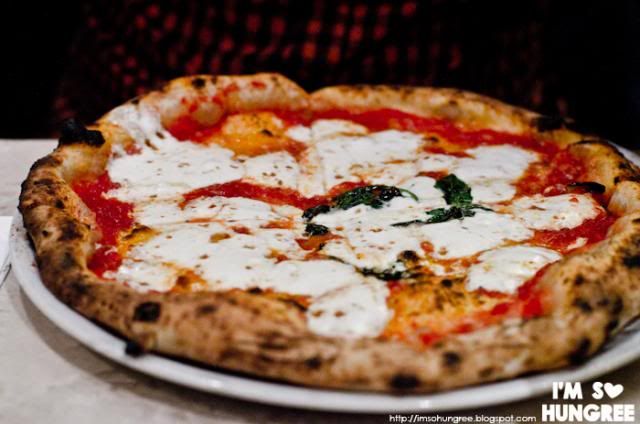 Of course, we stupidly we make the mistake of ordering a pizza each, so we're both faced with giant plates, twice the size of our faces, with pizza. And not just any pizza. I'm talking, bit pillowy bases, loaded up with tomato sauce and lots of stretchy stretchy cheese. Despite me complaining about the size, that certainly didn't stop us from mopping up the lot. Oh dear.
Brad had ordered the margherita (he's a bit of a classic boy) and I got the margherita with salami. Although my gluten free base was lacking the char and colour, and therefore some of the flavour, that the regular base had, I was still very impressed with the texture, and the lightness they were able to bring to the dough. Definitely nothing like cardboard, like you occasionally come across in Melbourne!
Although service at times could be a little bit indifferent, we had a great time at Keste, and certainly did not leave hungry!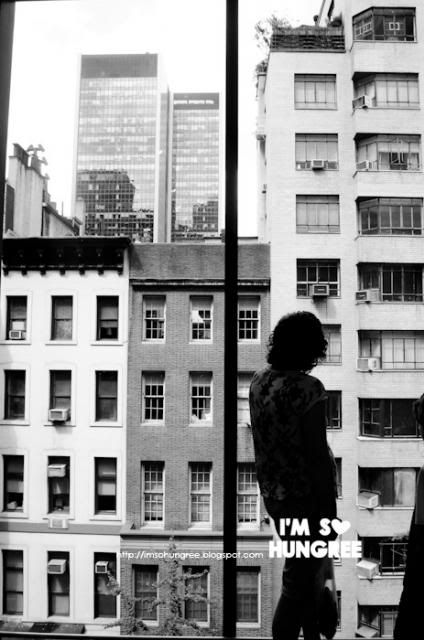 As we left, I noted many, many restaurants on the same street that I would have loved to visit, as I skipped over to investigate menus in windows, and check out opening hours, but alas, we would not find ourselves back in West Village again after that trip. Something I can only hope to rectify if I find myself back in NYC soon!