Disclosure: I dined at Operator 25 as a guest
There are two things that will often turn me off from visiting a cafe for brunch. Firstly, queues. If the place is popular, I'm not keen to wait for an hour plus. I will do it on occasion, but not regularly for sure! The second thing, is parking. Have you guys been noticing all the regulations get tighter in many of the inner suburbs? Totally peeves me!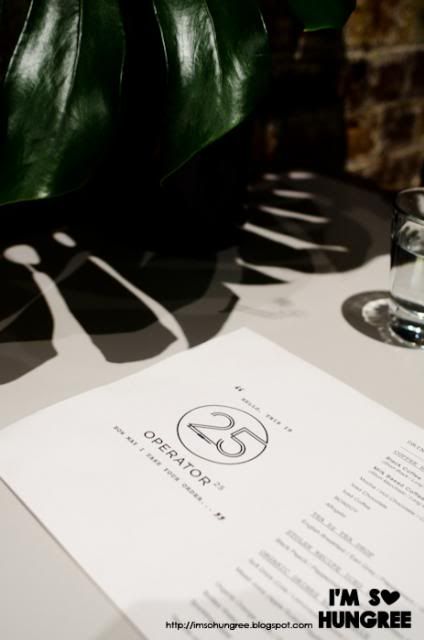 Fortunately on a Sunday, Operator 25 is on the west side of town, located near the Queen Victoria Market and Flagstaff Gardens, where it was surprisingly easy to find a carpark just a minute walk away. Particularly handy on a cool morning!
I think it is so cute that Operator 25's name is a nod back to the heritage of the building. When it was first built, it was used by phone call operator ladies who would sit at switchboards connecting calls all day.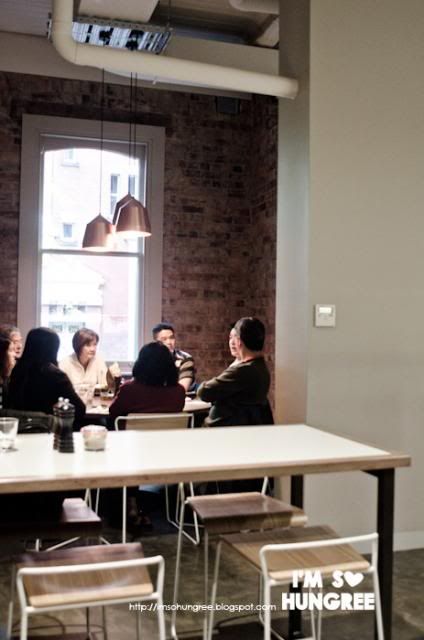 The interior keeps a cool warehouse feel to it, with mismatched brickwalls and high ceilings, but still has a warmth to the place. Perhaps due to the layout, grouping tables together in cosy enclaves and not getting too lost in the space.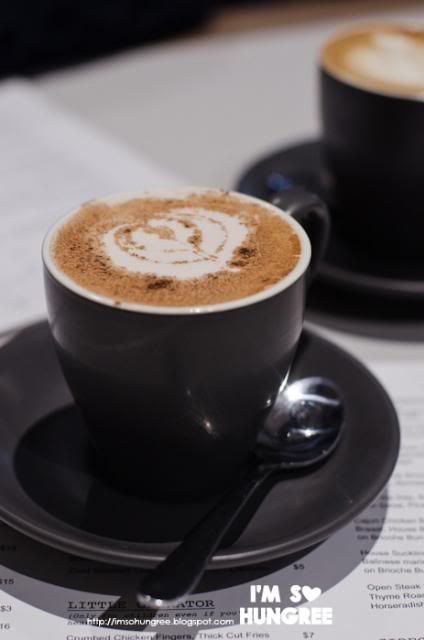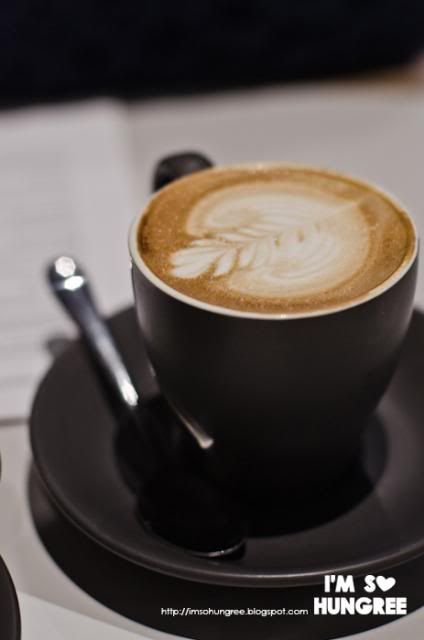 My hot and smooth chai is just the thing in the morning, giving a nice hit of spice and not being too sweet. Brad's coffee looks just beautiful as well, their beans coming from Code Black Coffee in Brunswick.
So breakfast. The menu has a healthy selection of options and after uhming and aahing for a while, Valerie, of Bacash heritage, who happened to be working the floor, suggests lamb.
Well okay, it might actually be from the lunch menu, but let's keep that to ourselves now hmm?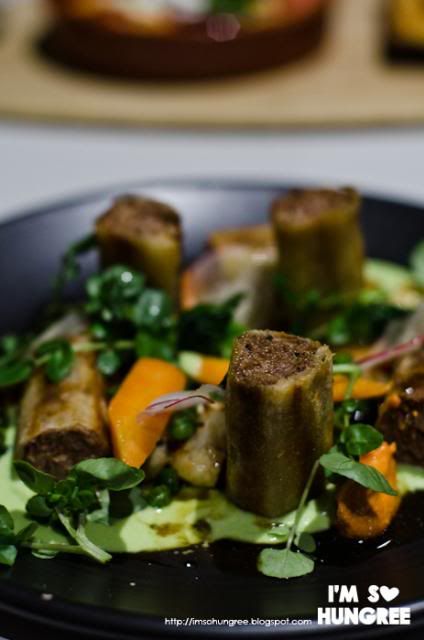 But my gosh, was I pleased to have ordered it! The braised lamb shoulder with spring vegetables, pea puree, romesco and lamb jus was just a stunner. One might think I'm actually at a much fancier restaurant, having a sumptuous dinner!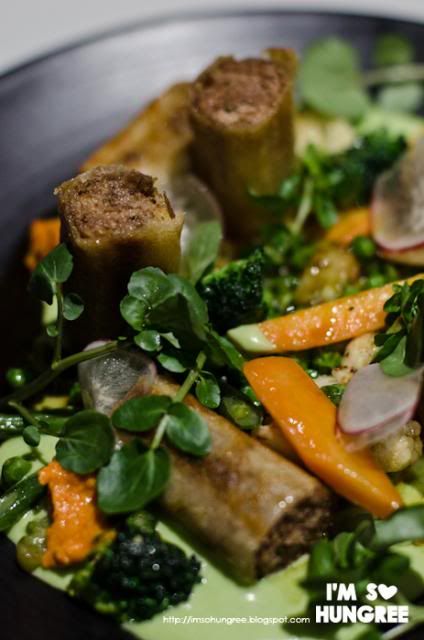 The tender lamb shoulder was rolled in a thin and crisp pastry, a great play on textures and although very rich (and delicious), the freshness of the vegetables balanced it all out. It may only look like a few little pieces of lamb…but believe me, my belly was feeling it by the end of the meal!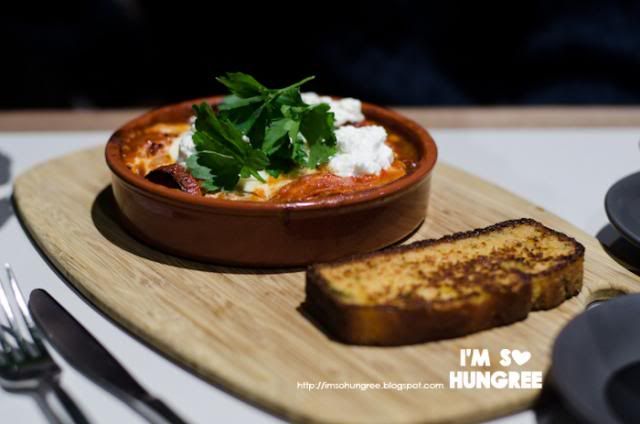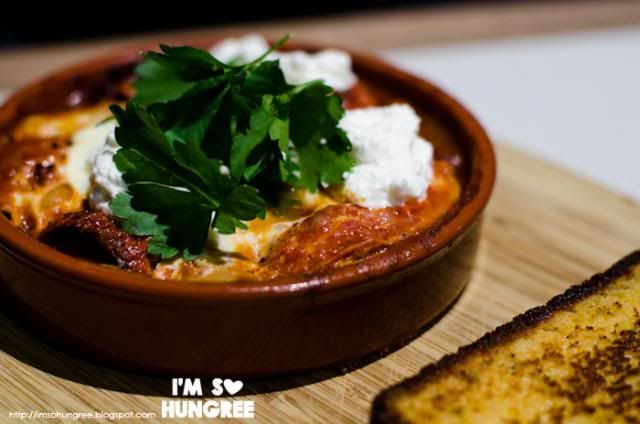 In comparison, Brad's baked eggs with great Northern beans, chorizo, goats curd and house made corn bread was a little less exciting and maybe a touch on the small side for him, but still a lovely staple. The sweet tomato really comes through, making it maybe a touch sweet for my tastes, but have a mouthful with chorizo and a bit of goats curd, and it all works out quite nicely. I enjoyed the little nibble of dense corn bread I had as well. Goes well with the beans!
So although I might have been pretty full after our meals, having seen the next dish on Instagram on multiple occasions, I kind of had to have it.
This must be a signature for them by now, and if it's not, they need to print pictures of it and wallpaper it around the restaurant. Because it's totally awesome. Although listed under the breakfast menu, it wouldn't be out of place under dessert either, with it's light and creamy texture and sweetness.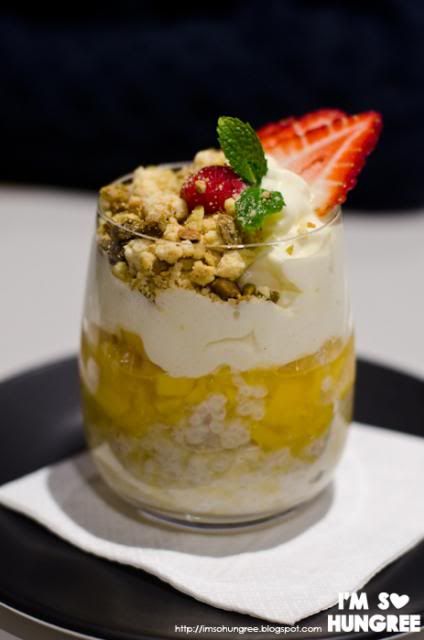 I'm talking about the tonic bean and coconut sago, citrus curd, mango and pistachio salted caramel crumbs.
Oh. My. God.
I think I might have let Brad had two nibbles, before I snatched it back and inhaled the rest of this. Everything works here, bring Asian dessert flavours to breakfast. The cool and zingy curd, with an extra punch from the pistachio. The sweet, sweet mango just marrying with the coconut sago to give a boost of smooth fruity sweetness and I totally went gaga over the pistachio crumbs. The slightly chewy texture, with the nuttiness and the sweetness, went a long way in giving the…parfait? Can I call it that? Anyway…giving the parfait depth in flavour and texture.
Heaven. I could totally get used to more breakfast desserts (that aren't waffles). What more do you need?