I'm known as a bit of a jetsetter amongst my friends, Malaysia for a week here, US for a month there...and last weekend I popped off to Phuket for a few days to attend a forum with 5 of my friends from around Asia.

What I love about meeting with this group is that we all have quite a taste for food and organizing our meals is always, always, always an important task.

For dinner on our first night, our friend in Thailand was recommended a Thai place, which seemed like a good option on the first night. Bring on the spicy and the seafood! (Okay, maybe not toooo much spicy...)

So the 6 of us bundled into a van and were driven down away from the touristy beaches of Patong and inland, where the streets and two story, white-washed buildings reminded me a lot of Saigon. Eventually our van turned down a dark dirt path, which opened into a little garden and a gorgeous colonial style house.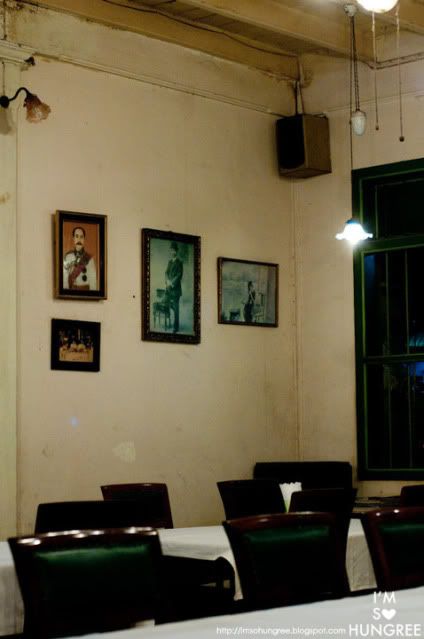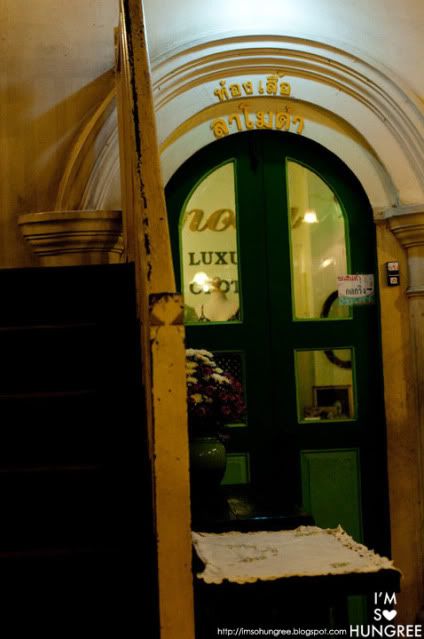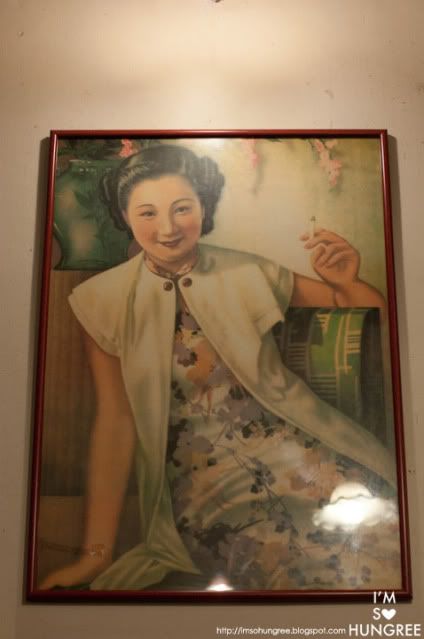 Again, we all couldn't help but comment how much the place felt like Saigon, it might have been the high ceilings, white walls and archways....portraits on the walls...

We left all the ordering to our Thai friend, so sadly I cannot give you the names of everything as I'm terrible at remembering to record what I've eaten, especially when I'm dining with a lot of friends! Our friend also ordered an absolute smorgasbord of dishes, so whilst I don't have everything here, I think I've got the most of it...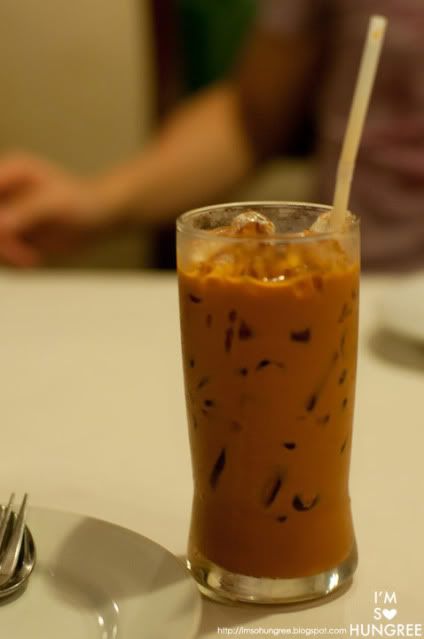 Whilst everyone else got beers, I very happily settled for a Thai iced tea. Probably sweetened to high heaven with condensed milk, but y'know, I'm on a semi holiday. I'm totally allowed.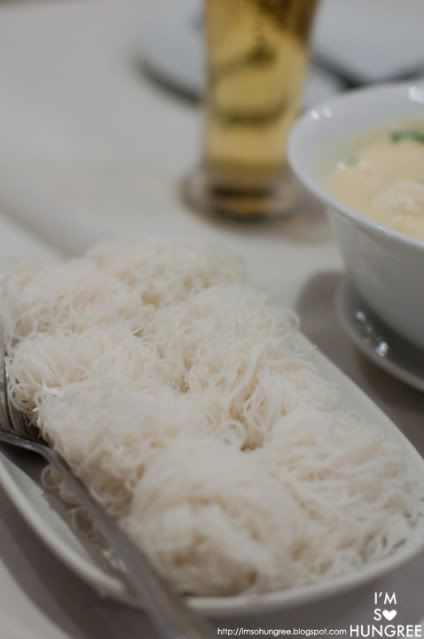 The vermicelli noodles were served with this lovely mild crab curry, surprisingly mild considering it is Thailand but very tasty and fun to eat with the noodles. I tend to always enjoy meals with a little bit of a 'put it together yourself' aspect to them. Whilst the crab was sweet and juicy, I tended to just drown my noodles in the delicious gravy....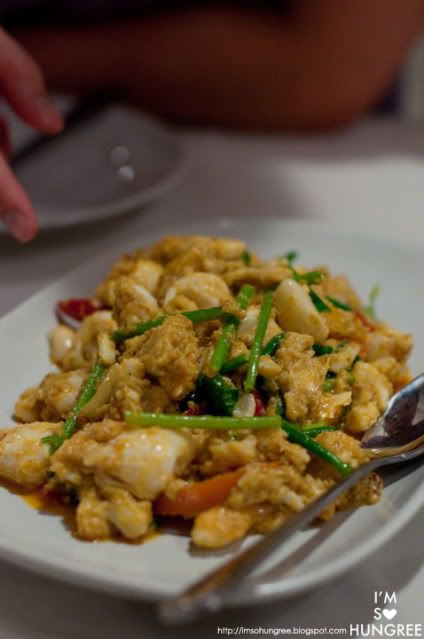 Essentially just stir fried crabs, with some curry flavour in there, with some tofu and I really don't know what else was in there but this was insanely delicious. The pieces of crab were ginormous as well! We couldn't help but marvel and gape at them! Probably my favourite dish of the night, I went back for it a few more times!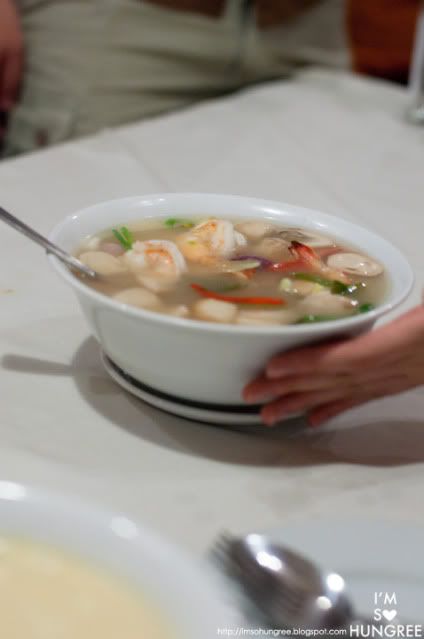 Clear tom yum goong, I didn't realise it was tom yum at first until our friend told us so, it certainly wasn't spicy but the broth was still lovely and warming. I appreciated the lighter, healthier note in the midst of the meal!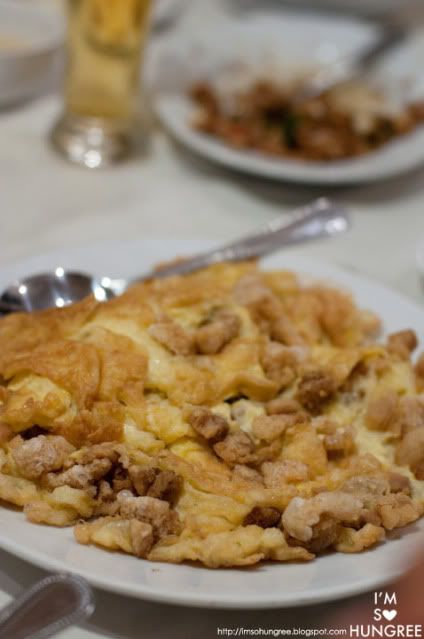 Deep fried pork...omlette? Best way to describe it! It was really very salty and just demanding to be partnered with rice, I was also slightly disappointed the pork wasn't as crispy as I was hoping it might be. A little bit too heavy and fatty for me, although the dish was surprisingly less oily than I would've expected.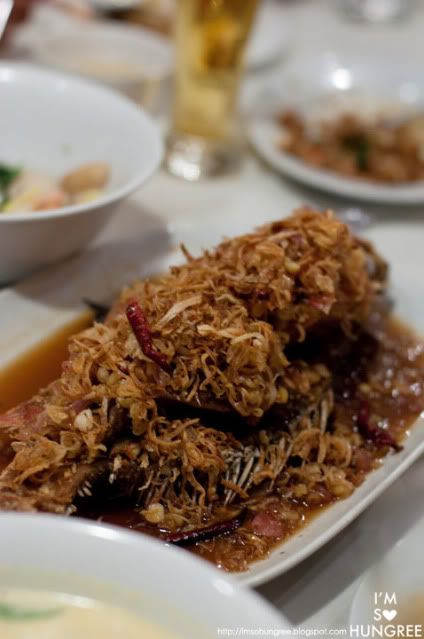 Underneath this mound of mess is a marvelously cooked fish. We were all quite confused what it was initially, but it was flavoursome, the outside having a bit of crispness to it and the inside being nice and soft.

There were an assortment of other dishes, including stir fried veggies, an amazing green vegetable curry and Pad Ka Prao (our Vietnamese friend insisted on having this) which is minced pork with basil and chilli. A lovely savoury dish and the fried basil gives it a nice aroma.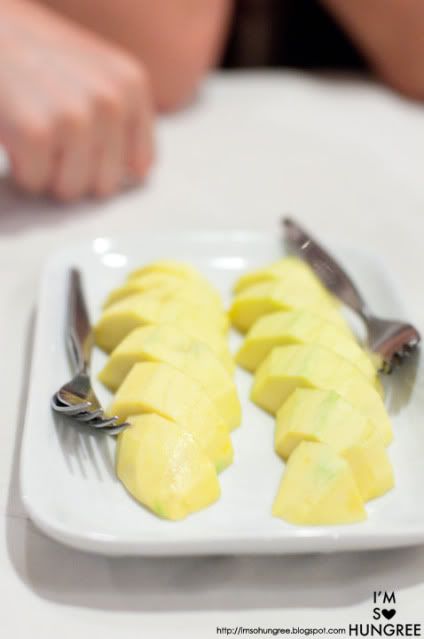 We finished up our meal, even though we were all bursting full (or I certainly was), with some green mangoes, sweet yet slightly tart, a nice refreshing way to finish off a filling meal.

I really do have to get better at remembering the names of dishes when I'm travelling...although you really do have to love eating locally overseas, for about 9 generously sized dishes, beer for 5 people and a drink for me too, our bill was probably only just over $100 for 6 people. Where would you ever find that this kind of bargain, for tasty authentic, home cooked style food back in Melbourne?!

As you might've noticed, I don't have the name or the address of this place. I will be inquiring to my Thai friend and will hopefully have such details soon for those of you who may be planning end of year trips to Asia....