So yes, I have been to Snow Pony before. But I hadn't taken pictures there with my Nikon D90 before and I haven't showed you the delicious breakfast they do, so hey, why not talk about it again?

Last week I was craving one of their breakfast dishes I had had with my grandma a month or two prior and since there was a voucher in the Entertainment book AND since Brad hadn't been there, it seemed like a logical enough reason to go. (Although who needs a reason to eat something specific if there's a craving..? Maybe that's just how women think...)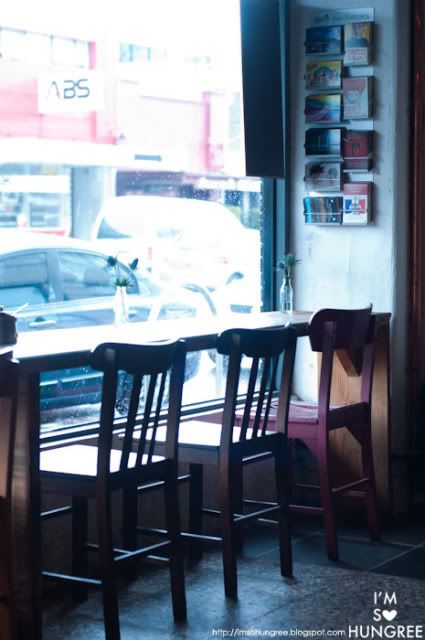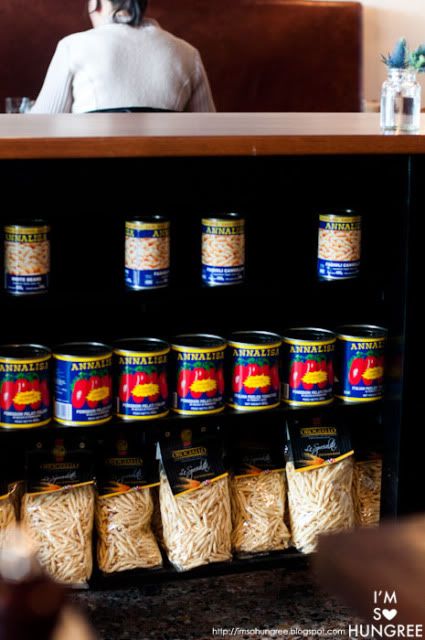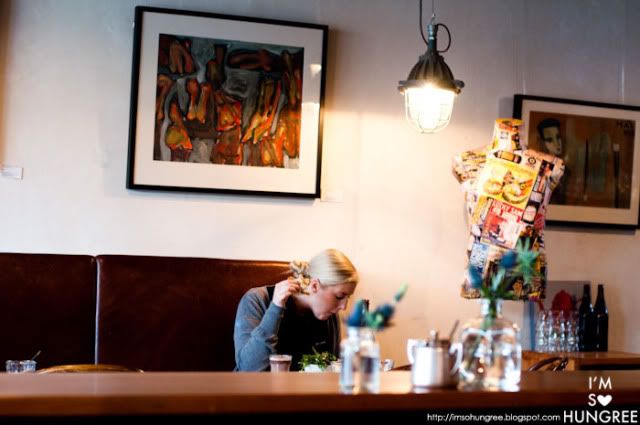 On this cold, rainy and very Melbournian weather day, Snow Pony's dark but warming interior was incredibly comforting. The overcast day provided a soothing soft light through the large shop front windows. I had noticed they had taken away the communal table in the middle, replacing it with, well I guess a long shelf that could still be used as a table or counter, filled with condiments. Kind of makes me feel like I'm in someone's pantry....a little bit dark, lots of food...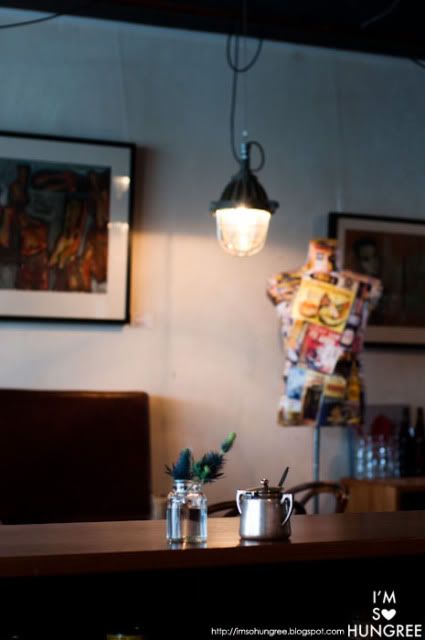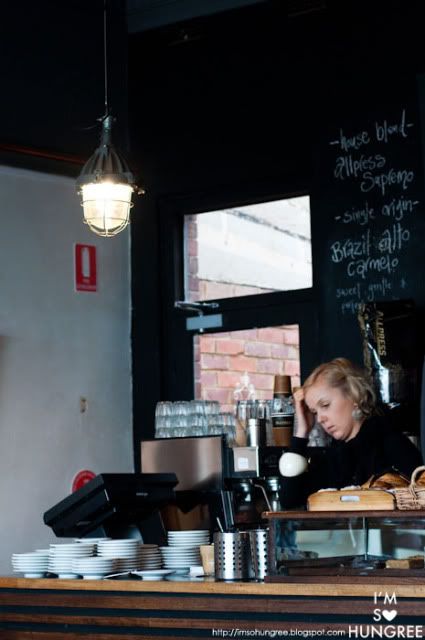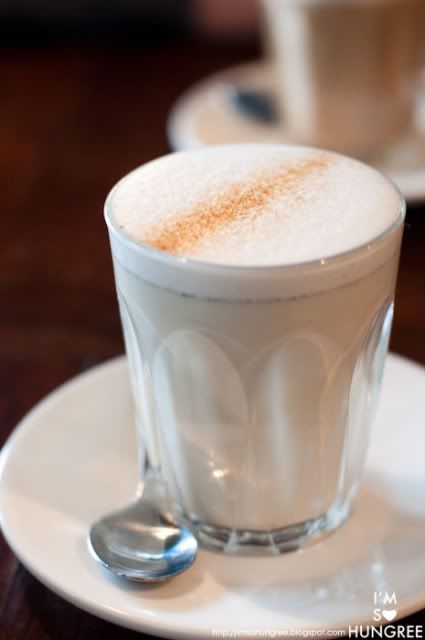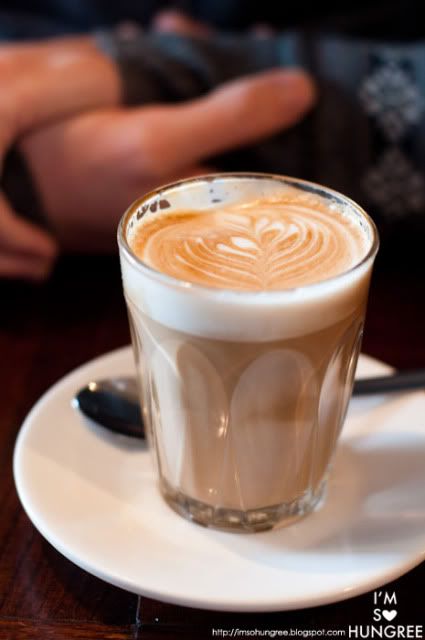 My chai latte was better this time around, a little more spice and flavour. Mmhmm.

Ah choices. Brad and I spent ages looking over the menu, tossing up between our breakfast options. Whilst I wanted to the good food blogger and try something new, I just had to get the smashed avocado with thyme buttered mushrooms, marinated feta and torn basil on wholegrain bread.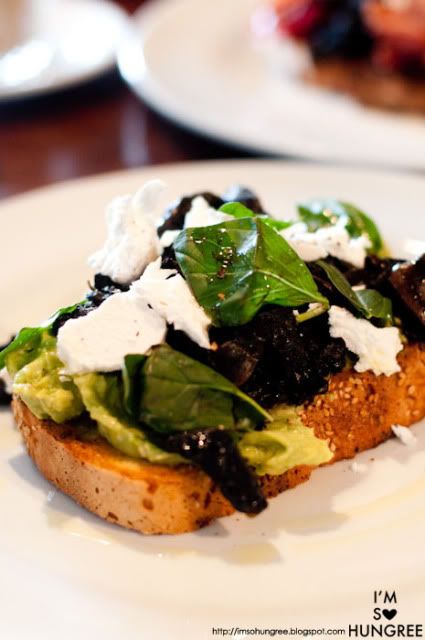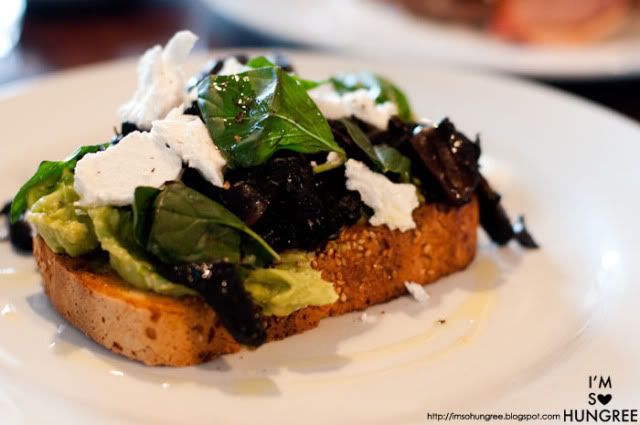 And to boot they have gluten free bread! I absolutely love this, the inch thick, crunchy, toasted piece of bread is just perfect with it's toppings. The mushrooms are rich and go perfectly with the avocado and I love the basil, the leaves just adding an additional richness in flavour, but it doesn't sit heavily in your stomach. Basically, this is just a treat to dig into.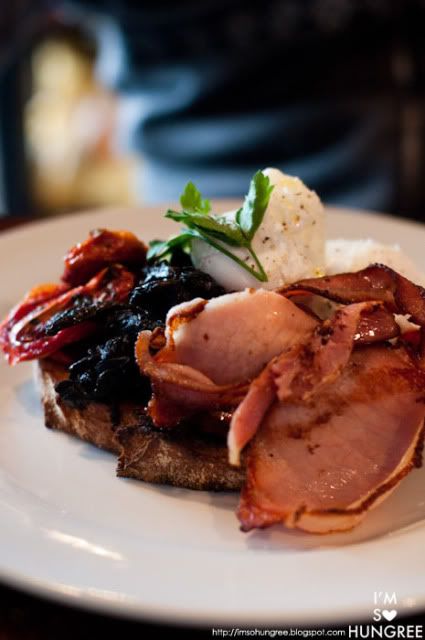 Brad went with the 'Giddy Up' which is Snow Pony's version of the big breakfast. Eggs (Brad got them poached), bacon, slow roasted tomato, avocado and the delicious thyme buttered mushrooms were served up. The whole plate just looked so wholesome and fresh with the assortment of colours and textures. The tomatoes which I picked on, were particularly lovely, they had been roasted so slowly and so long they look sundried, but they still moist and the flavours were even more concentrated than usual.

Delicious.