I've fallen into the busy trap again. Work all day, run out most nights to one event or dinner or other such thing, come home, sleep, repeat. Don't get me wrong, I do love being busy, better busy than bored is a saying I tend to use, but I hate when I'm struggling to find evenings to fit in with Brad.
So I've been noticing the past few weeks, Brad has actually been suggesting we go out and get dinner a little more often than he used to, when we do have the time. Or well, he used to always say that he's happy to go out or stay in, not really siding one way or the other, but lately, it's more just 'I'm happy to go out'.
You have to watch out for those small things!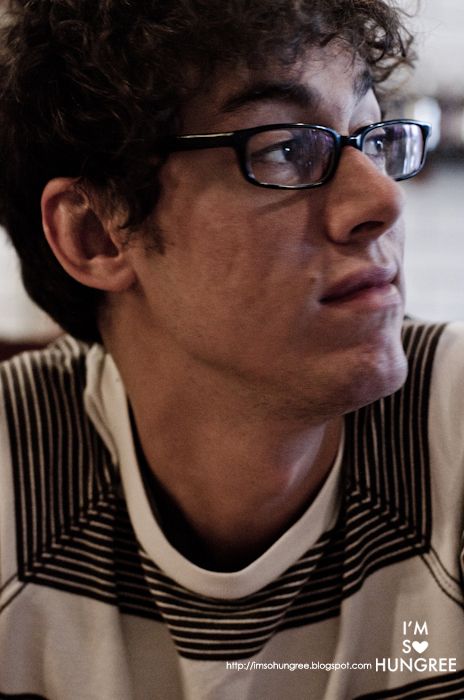 Naturally, I have been taking advantage of this, but being aware that our America trip is on the horizon, have been keeping our eating out adventures on the more low key side, which suits him better anyway!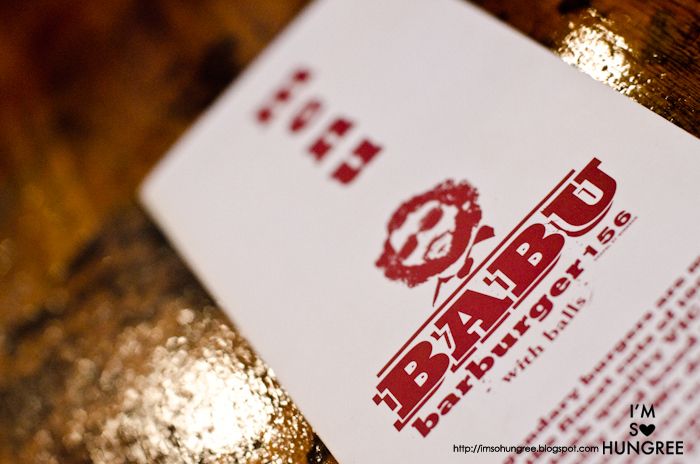 One of these dinner excursions was out to Babu, or the full name, Babu Burger with Balls. Alliteration rocks! I had spotted this burger joint when we walked by it on the way back to the car on our visit to Yellow Bird, and as stupid as it is, loved the bearded hipster logo. I know, I shouldn't like anything hipster, as hipster is so blase these days, but I can't help it. Shush.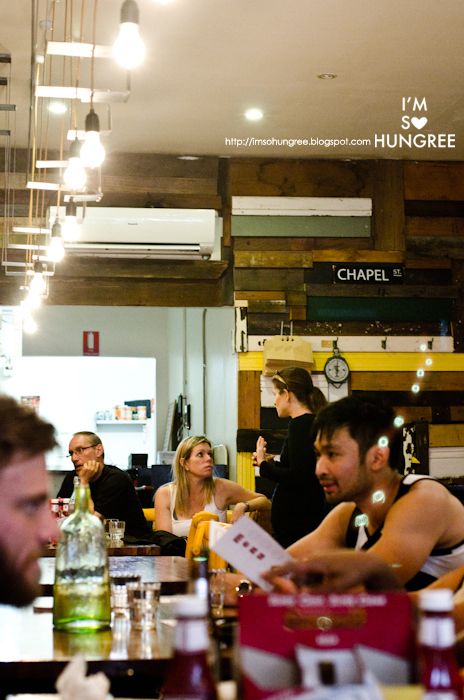 I was amazed it was actually table service upon walking in, I had thought it would have been smiler to Grill'd (on the other side of the road no doubt), but nope, sit down, receive a menu, chill out.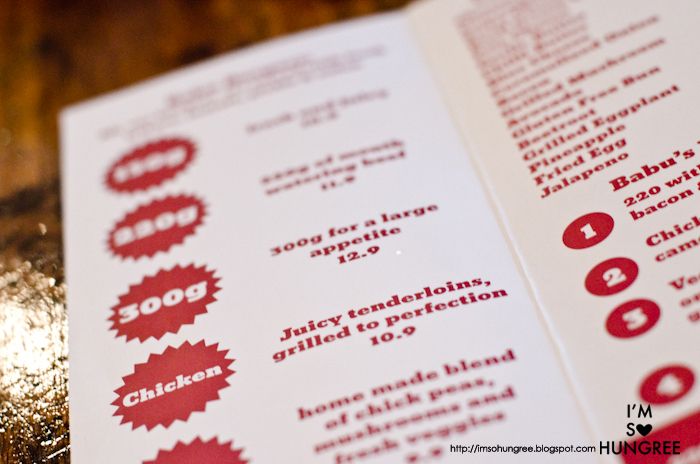 I kind of loved the concept at Babu, you can construct your burger (or set of balls) yourself, deciding on the size of the patty (150g, 220g or 300g) and all of the fillings. Each burger already comes with lettuce, tomato, pickles and onion, but with a giant range of additional fillings, it took forever for Brad and I to decide what to put in each of our burgers!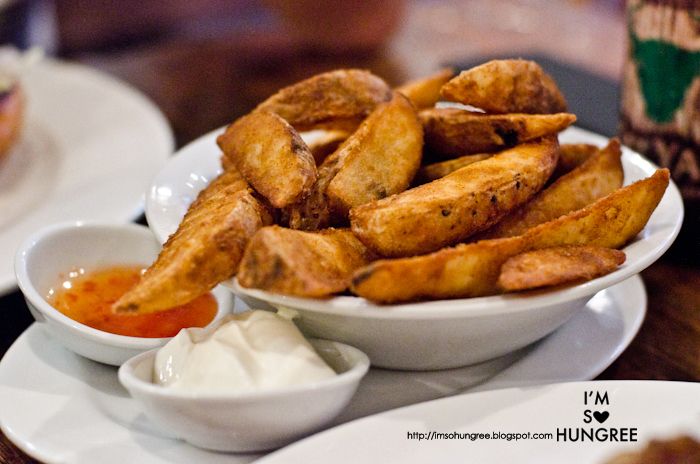 First thing first though. Wedges. Awesome. Was full after the burger but couldn't stop eating them!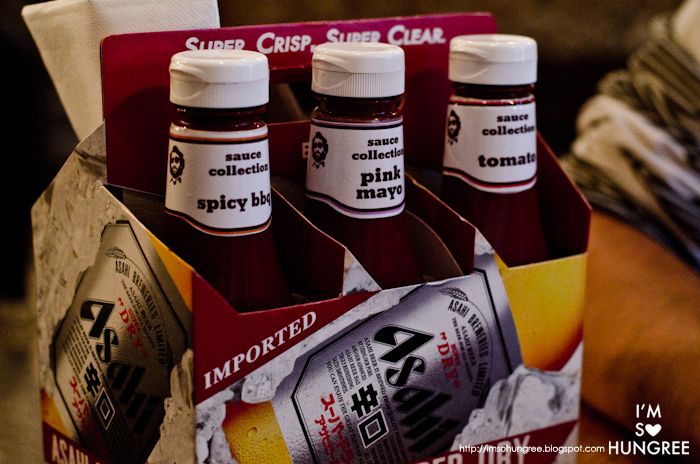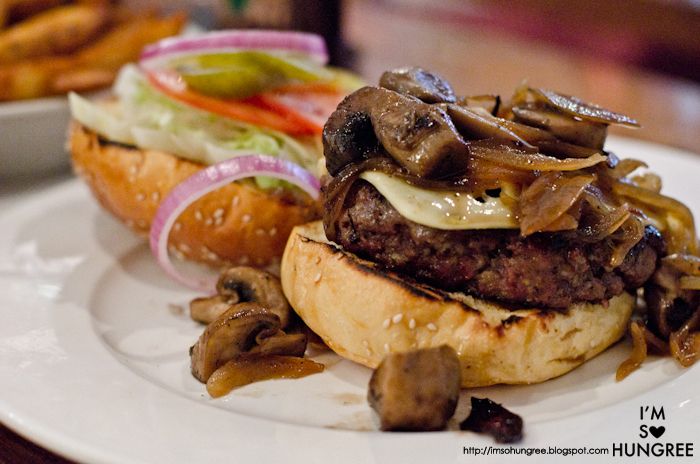 In my excitement in 'designing' my own burger, I totally forgot to request a gluten free bun. Doh! Nevermind, sacrifices can be made! I got a 220 gram piece of beef (as I thought I was hungry), with caramelised onions, blue cheese and mushrooms. Um. Why have I not realised how amazing blue cheese is in burgers before? I recoiled in sheer delight at the sweetness the blue cheese gave to the beef, yelling at Brad why he hadn't told me of this before (not that it was his fault, but I felt the need to blame someone) and promptly devouring all of the deliciousness.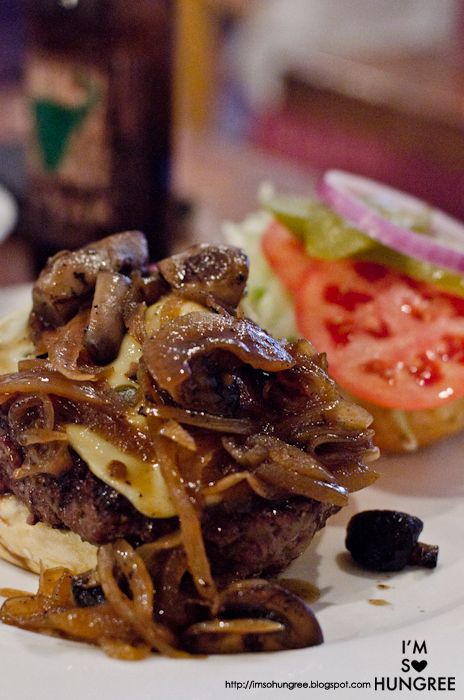 The burgers at Babu are made of steak quality Victorian beef, that's minced and handmade daily on site, and for me it shows, I had my burger cooked medium (I think?) and I loved how it was still pink, juicy and so sweet inside. Although the meat itself wasn't too seasoned, I just really enjoyed how beefy it was in general. Mmm. Cow.
Reckon my burger was a handful? Want to see a 300 gram-mer? Yeah you know you do.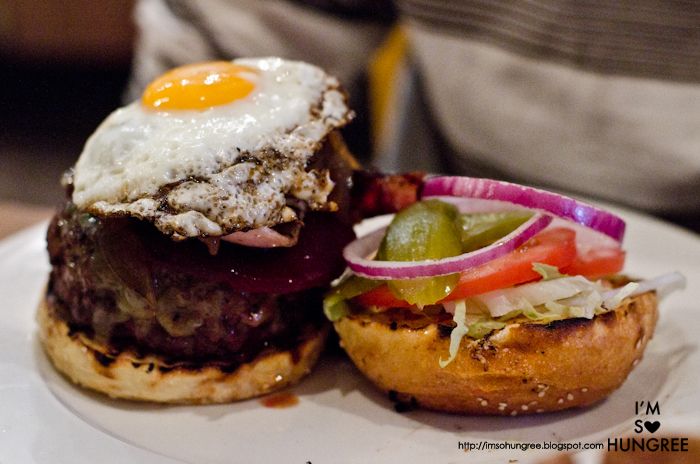 Brad thought he was hungry. Thought he was. But I guess neither of us really anticipated exactly how big the 300g burger would be…with an egg, and beetroot and I'm not sure what else he put in there.
Kind of beastly. It's like an inch and a half of burger. I couldn't stop laughing.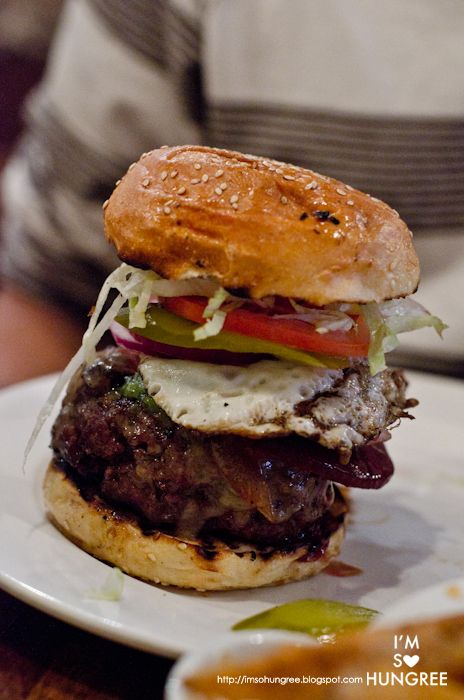 I laughed even harder when he actually constructed the burger and made the leaning tower of beef.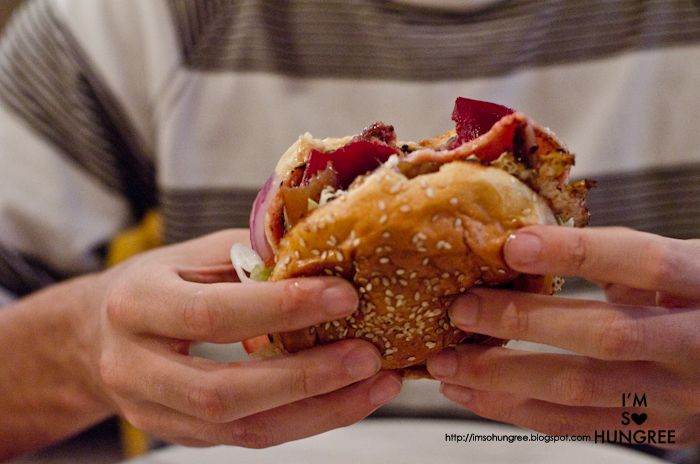 Brad being a bit stubborn as he is, ended up finishing it all but was convinced we was going to give birth to a cow by the end of the night. And I thought I was a whiner!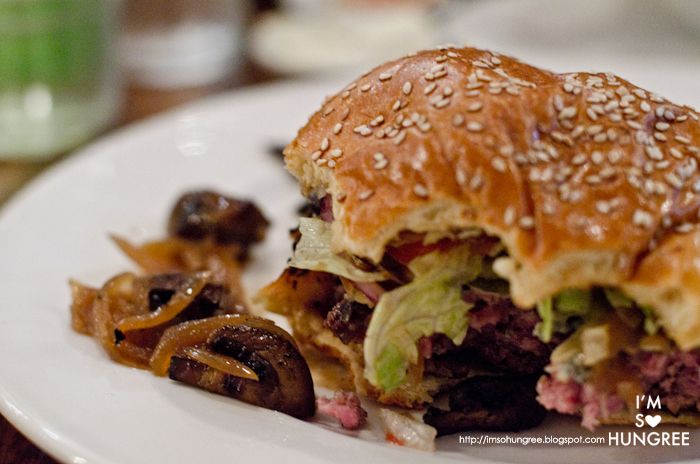 We both really enjoyed Babu and the offerings there, it made for a slightly nicer 'date' environment than Grill'd might and I personally enjoyed the flavours and burger customisation quite a lot, although I guess some people might prefer just to show up and not have to think too hard.
Our meal, with two beers, came to about $55 or so, which I thought was pretty good value, considering how much beef was in our burgers and all the toppings we had as well, so would only be more than happy to visit again.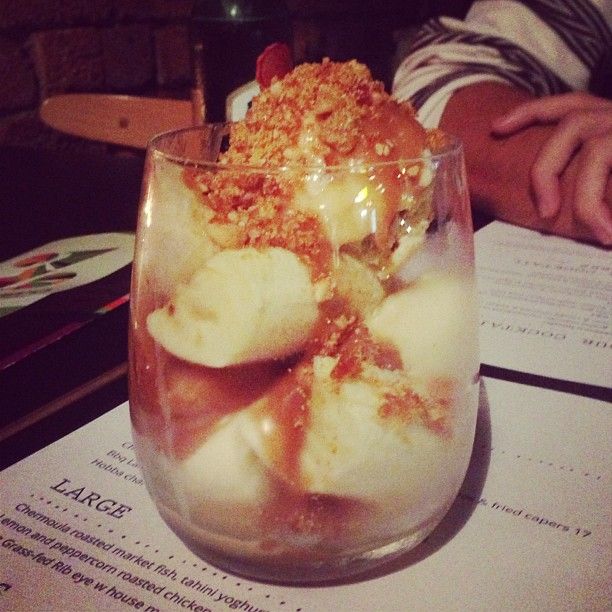 And although both of us were groaning of cow induced fulfilment, I still marched us down to Hobba (in an attempt to work off what we ate) to tuck into a hokey pokey ice-cream sundae with banana and peanut brittle caramel.
I think Brad had two bites. I ate the rest. Being a fatty is so good some nights….