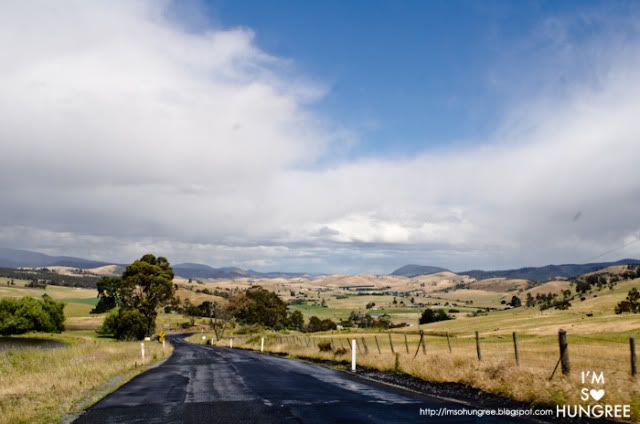 After attending Brad's friend's wedding in Launceston in December, we jumped into our hired car, and drove through the midland highways to get to Port Arthur, around 3 to 4 hours away.
Port Arthur is a pretty small town on the Tasman Peninsula, there's not much around here, but it is one of Australia's most significant heritage areas, as it is part of the Australian Convict Sites. Between 1833 and 1853 the meanest of the British convicts were sent here for heavy labour at the granary.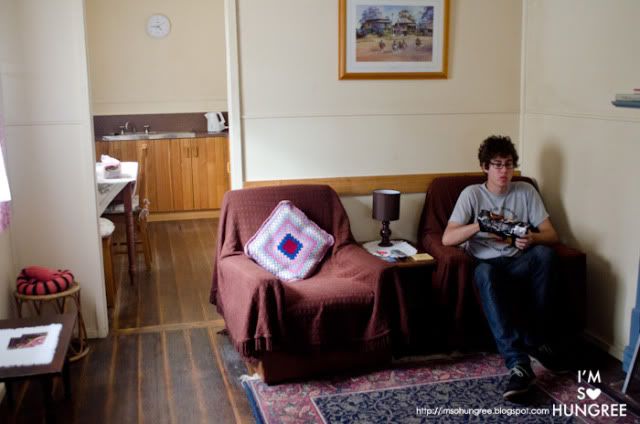 It's much nicer these days, and not as inescapable as it was for the convicts back then. Brad and I only stayed two nights here, as we didn't expect to really need much time, nor expect to do much. However, when checking into Taranna Cottages, the owner pointed out loads of interesting hikes and additional historical sites we hadn't even considered or thought of. We didn't even make it around the whole of the peninsula as we were quite content being busy with just the side we were on!
Be warned though, if you don't have Telstra, you won't have any cellphone coverage whilst in Port Arthur. Both our phones (we are with Virgin) only had SOS available! But having said that, it was super nice being able to unplug from the world for a little while.
We stayed at Taranna Cottages, at around $100 a night, I was incredibly happy with what we got. Great location, super cosy, rustic and incredibly spacious!
It was so cold, especially in the evenings while we were there, that both nights we (or actually just me, Brad tried to help but I was far better at it!) made a fire in the fireplace.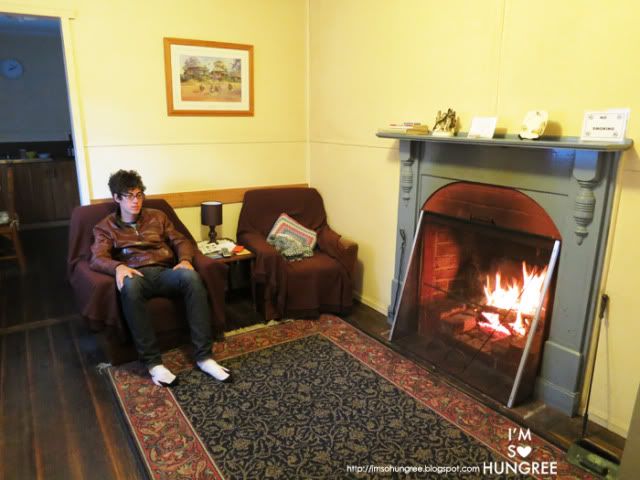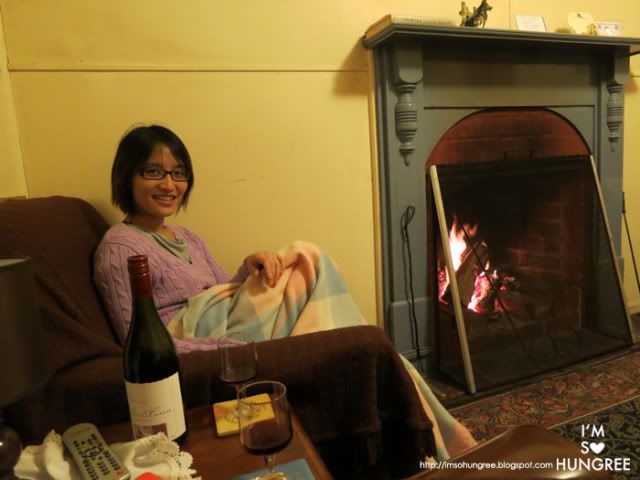 Glass of wine, bit of trashy tv, wooly blankets and a roaring fire. Really, there's no better way to end your day.
It's even nicer when you keep the fire going all night, and as you bundle under the covers to sleep, there's still a warm amber glow and gentle crackle as the fire very slowly fizzles out.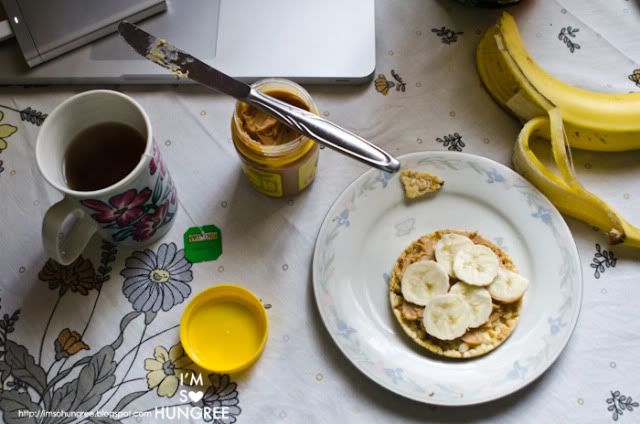 The next morning we went to the Tasmanian Devil Conservation Park, which was literally just 500 metres down the road from us.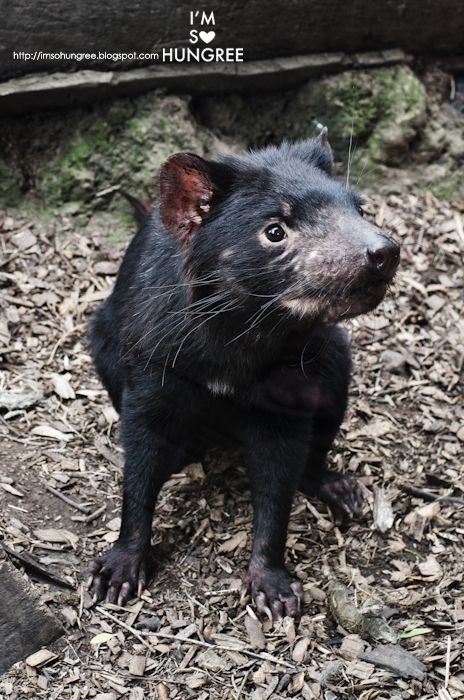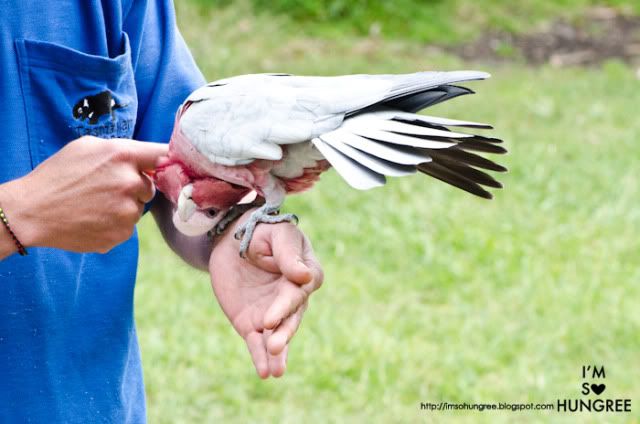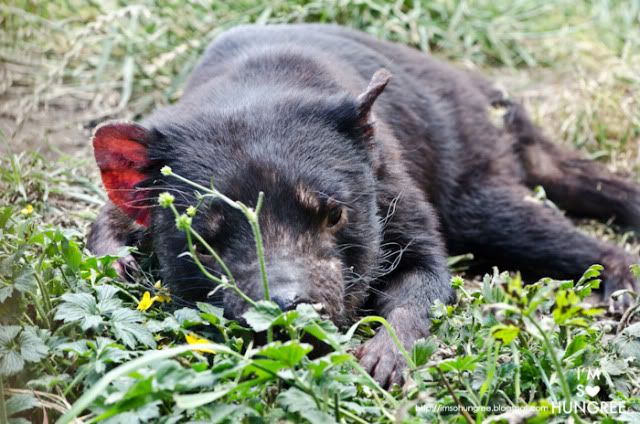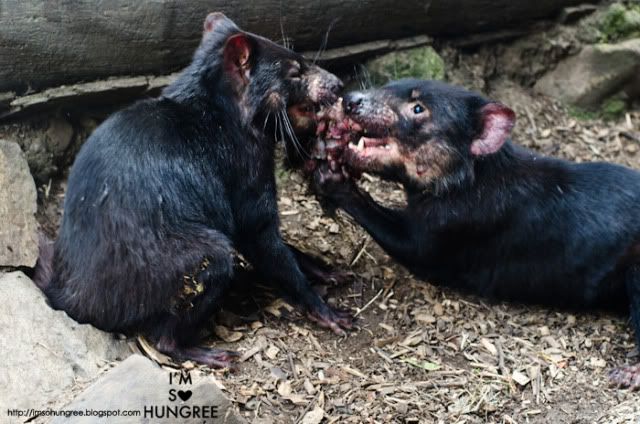 It seemed a bit expensive to get in, at around $30 a person, but I was surprised at the value I got out of it. We ended up spending 3 to 4 hours quite comfortably here and we got some amazingly up close encounters with the devils and a range of other local wildlife, I went wild with my camera! Watching the devils feed is mildly grotesque (wallaby head anybody?) but absolutely hilarious as well, as they chased each other around the habitat for ages!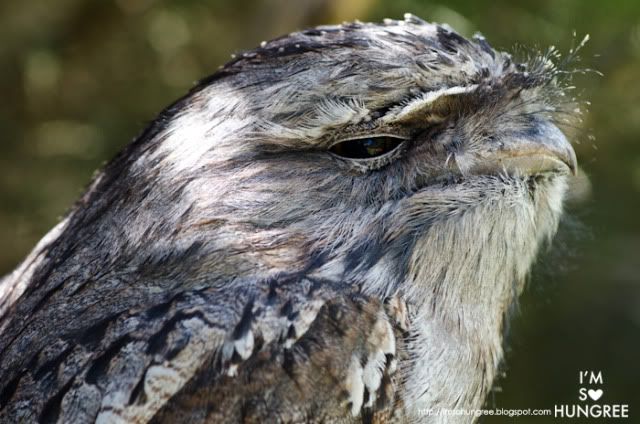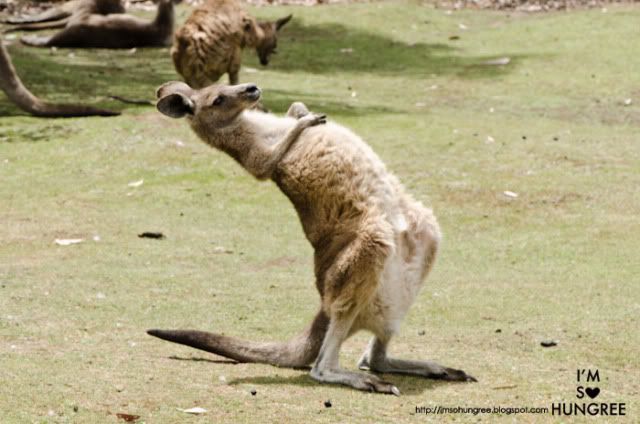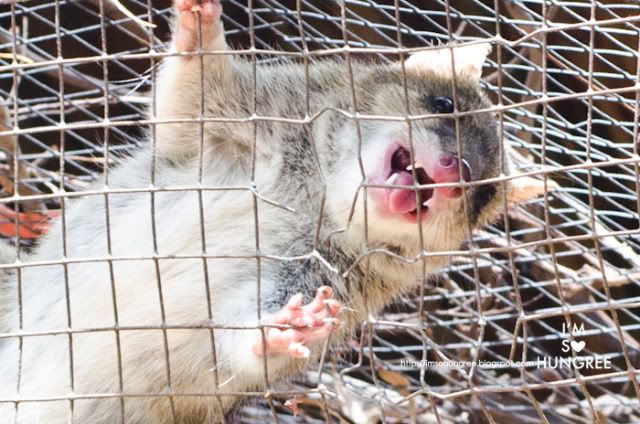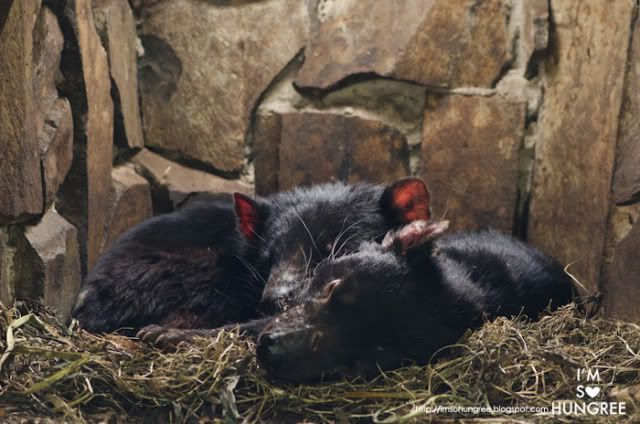 It's sad to know that the devil population is struggling, due largely to the facial tumour disease which is incredibly contagious and spread most commonly by the devils biting each other. The tumours then develop on the devil's faces and make it difficult to eat. They usually die a couple of months later, due to starvation. When watching the devils interact at the park, it's easy to see how it can spread so quickly, as they do have short tempers and a tendency to bite each other to communicate quite frequently.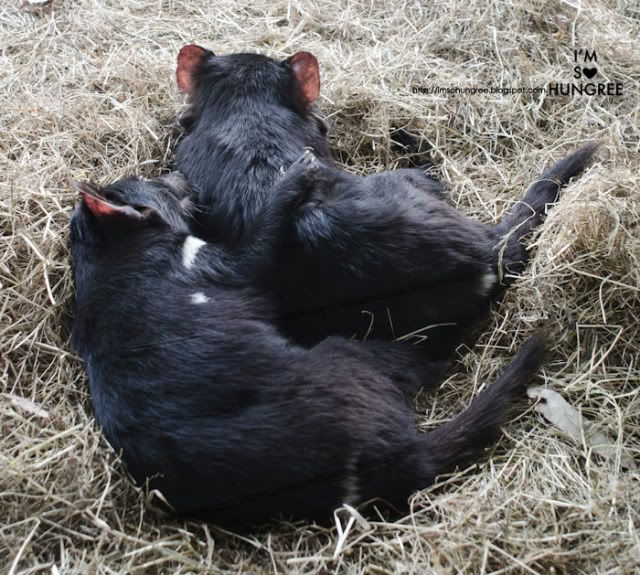 The devils at the park are fortunately all very happy, and money from the entrance fee goes into research projects to hopefully solve the problem.
Now if you're ever out in this neck of the woods, you absolutely must go visit this one food truck, for possibly some of the best fish and chips I've ever had.
I know, I didn't believe it either when the owner of Taranna Cottages told me about it, but with a claim like that I had to at least try them right?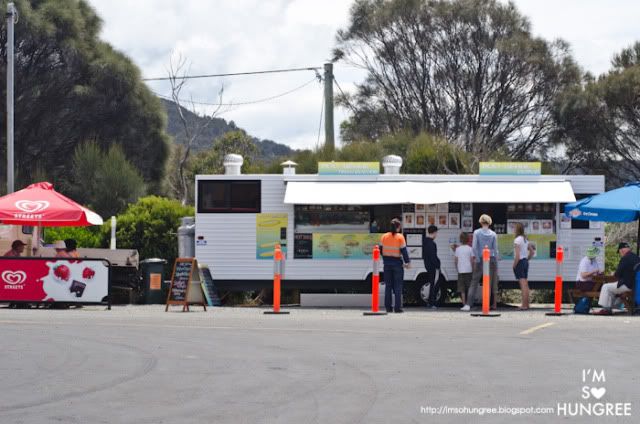 DOO-Lishus, located in Doo Town (I'm dead serious), in the carpark of the Pirates Bay Blowhole/Fossil Bay lookout, is the fish and chip truck with all your fresh and local seafood needs covered. If nothing else, you really just need to drive through Doo Town to have a chuckle at all the pun inspired businesses. Dr Doo-little anyone?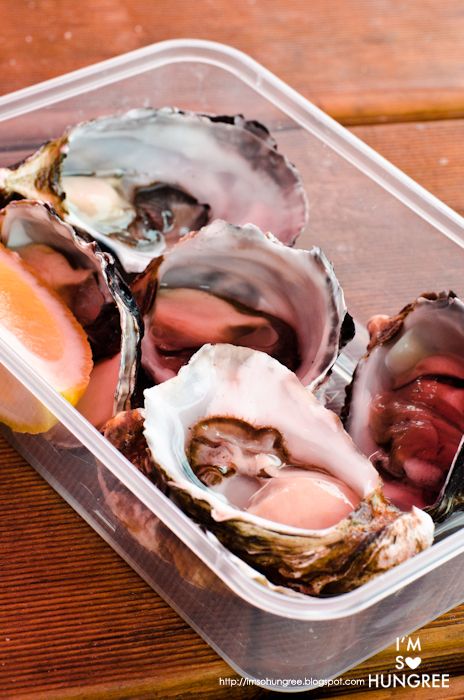 Oysters. Half a dozen. $6.50. I couldn't believe it. They were cool, so sweet and so fresh. I couldn't believe how delicious they were. So I can't believe I didn't have more, especially when they were that cheap. What the heck was wrong with me?!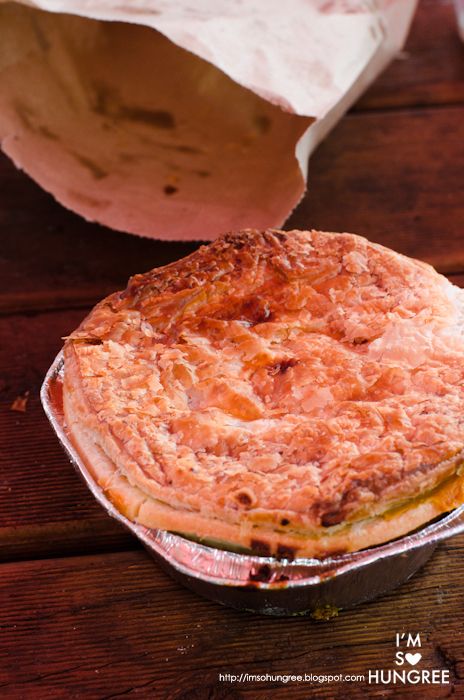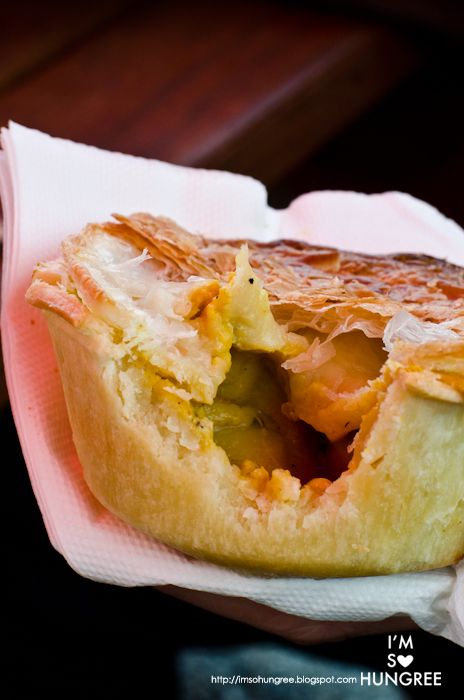 Maybe I was too busy tucking into scallop pie, that was warm, with flaky pastry and delicious curried scallops inside. I'm not into meat pies (I know so un-aussie of me), but I do love this ocean inspired pie!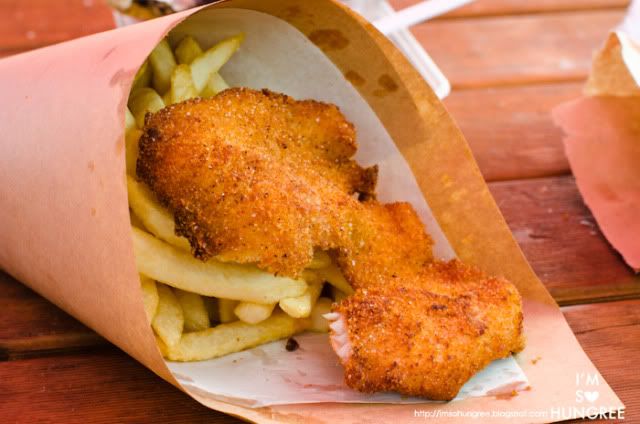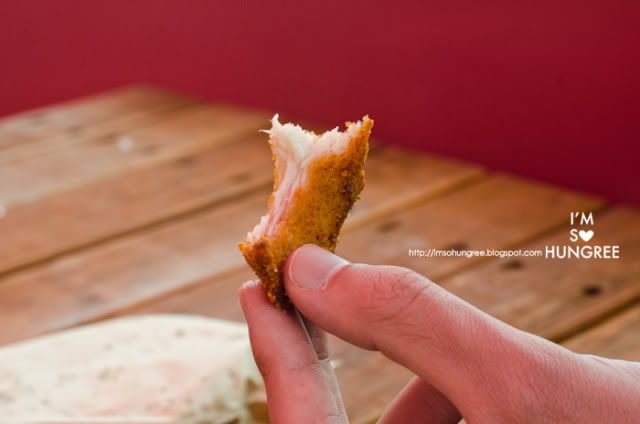 Am I missing something? Oh, fish and chips. Duh. Delicious. Not your typical beer battered fish, instead they were kind of bread crumbed I think? Made me think of a chicken schnitzel. It was crispy on the outside and lovingly moist on the inside. Loved.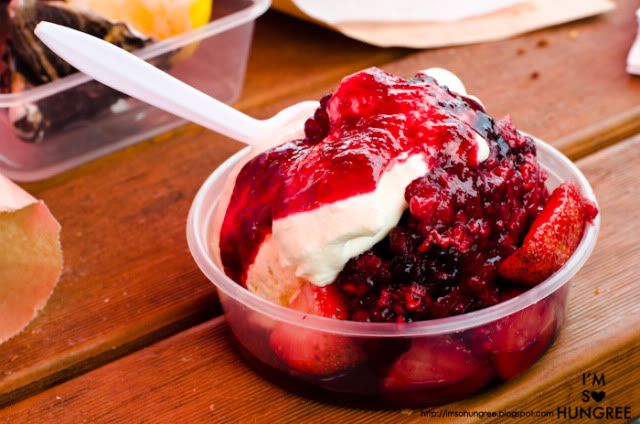 Can't leave without dessert. So pile on that berry puree and ice-cream on top of those berries and let me pretend that I'm healthy because fruits are good for you right?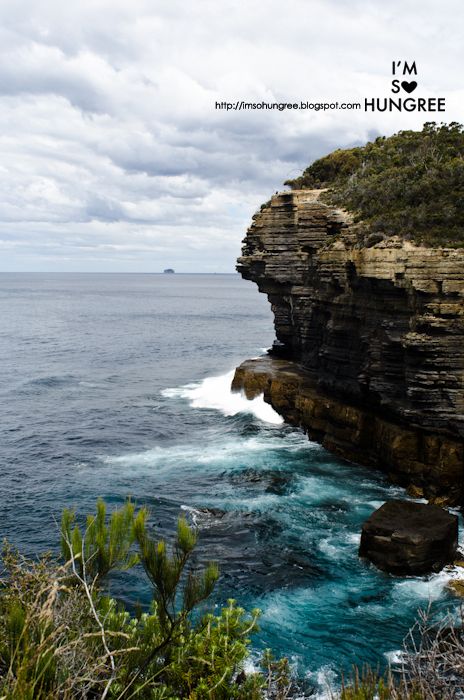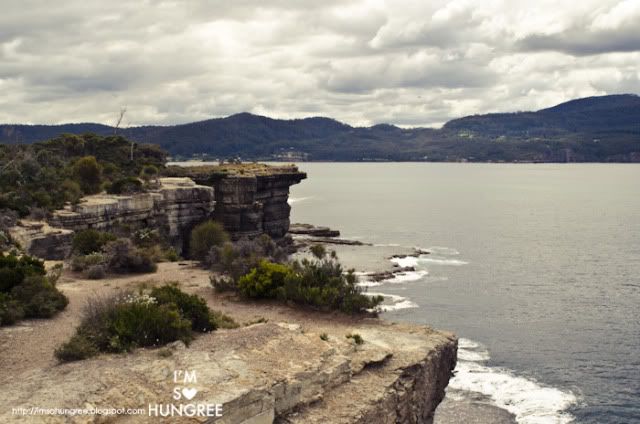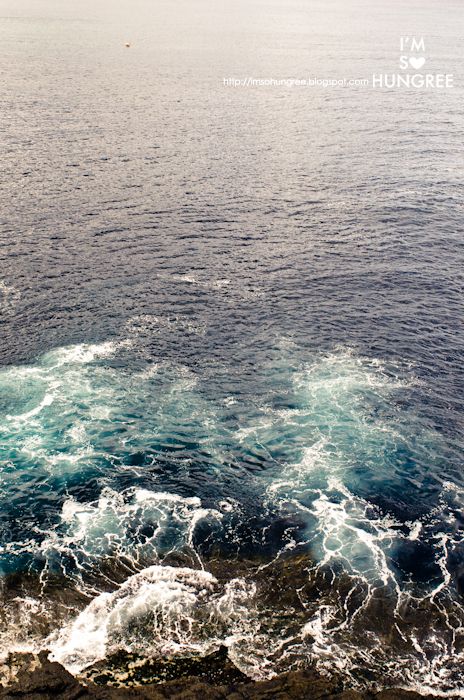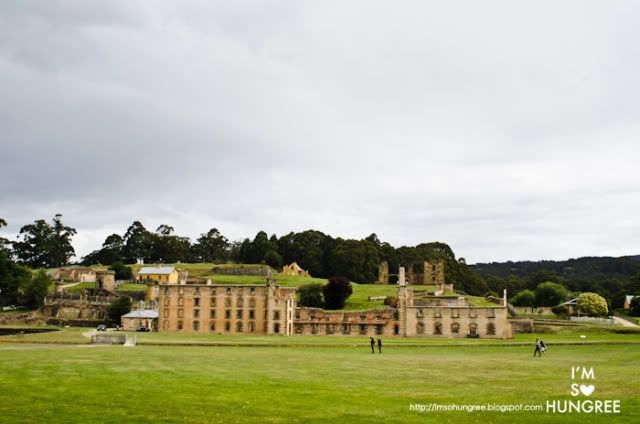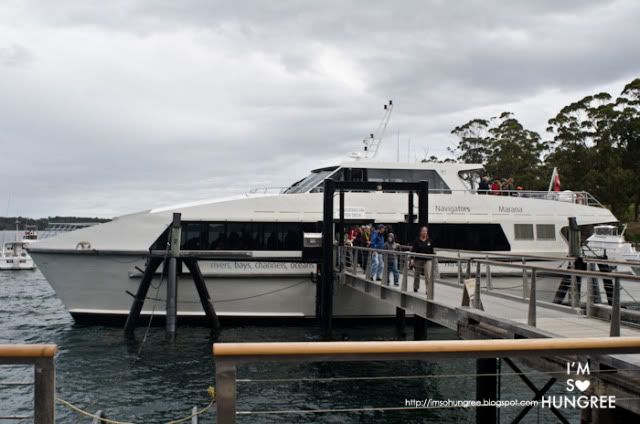 Port Arthur, the convict heritage area itself, is fascinating. A lot of the buildings remain and you have to wonder how people could be so inhumane to other people. The cells that the convicts were kept in were absolutely tiny! The 'quiet' prison is particularly confronting, as it houses a single cell where convicts could be put in to be completely deprived of all their senses. Three doors sealed this room so no light could get in, the walls were so thick so you couldn't hear anything, I couldn't walk all the way in as it totally creeped me out. Legally, they were able to keep men for a month in here! A whole month!
Conveniently they built an asylum next door and ferried those that did go pretty crazy over. Hmmm.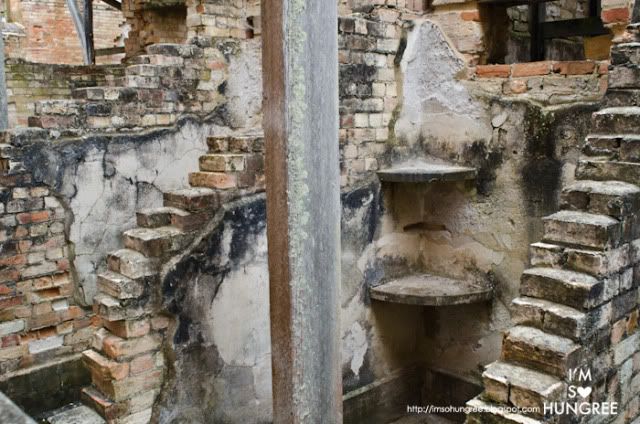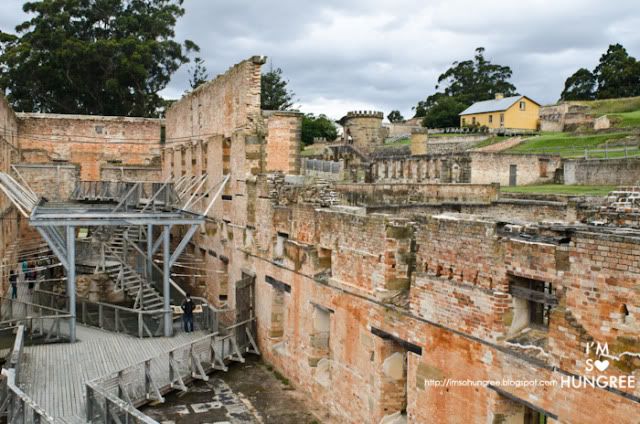 There's a lot more stories, but far too many for a single blog post. Worth a visit? I'd reckon, we spent about half a day there, although if we had more time, I'm pretty sure we could have filled it comfortably as well.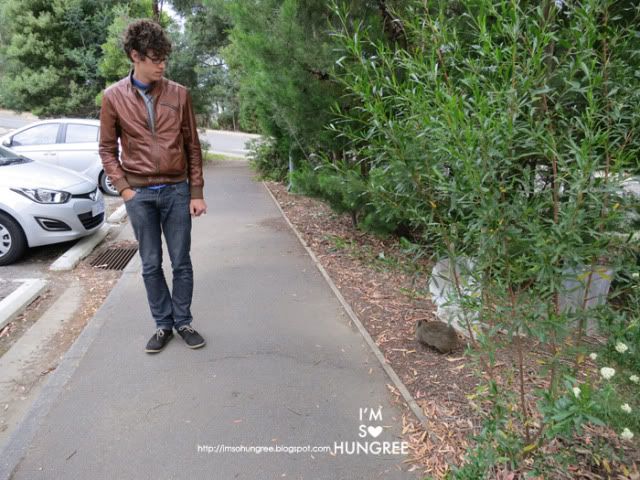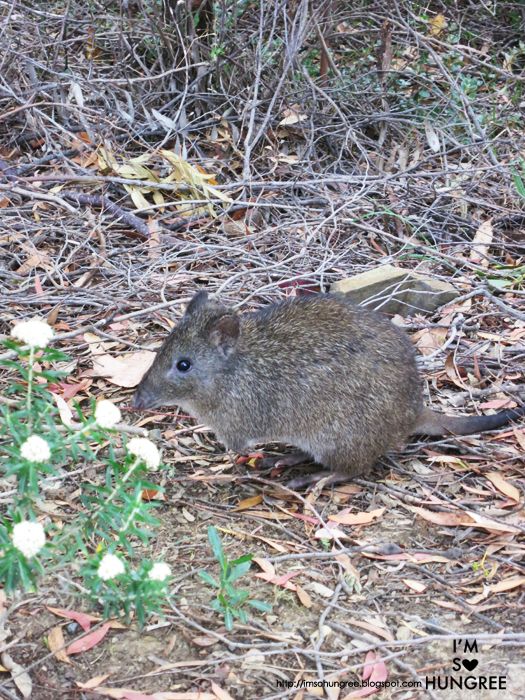 We made a friend on the way out at the carpark!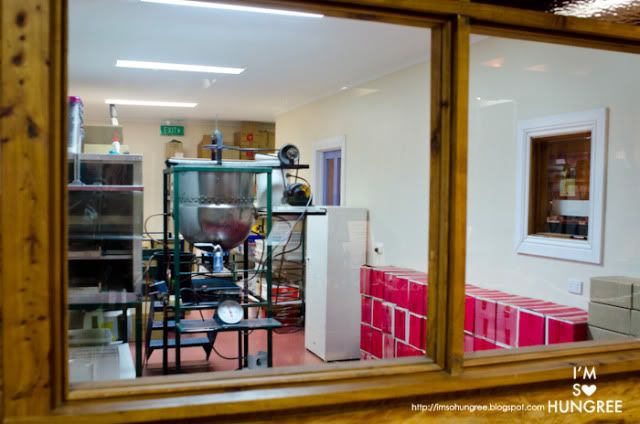 Before we left, we stopped by the Federation Chocolate factory, where you can get loads of samples of some of their goodies. Family owned, they've been making chocolate at this factory since 2004. Their apple flavoured chocolate is particularly intriguing!
All up, I really enjoyed Port Arthur. As mentioned earlier, it was kind of nice not to be able to check on social media, see what the world was doing and just enjoy each other's company a little bit more. It was interesting to see some of the convict history and learn more about the country's caucasian roots, as well as learn about the wildlife.
Unfortunately in Port Arthur (or at least on the east side of the island) there's not a whole lot going on with food, apart from the amazing fish and chip truck which I dream fondly of. We did have a funny encounter at Fox and Hound though, which we went for dinner one night. I asked what flavour ice-cream they had for dessert and was told they don't have any flavours, just 'plain ice-cream'.
Plain ice-cream? God, I laughed so hard. Vanilla is a flavour now, come on!