I found myself intrigued by Etto, when I discovered it's opening through the grapevine that is Twitter, and stumbling on to it's website that is colours and all the typography which I melt for melt.
I'm terrible at design, but I adore fun type.
But not just that, the compact and cheery menu promised pastas in a surprisingly reasonable price range, with a whole lot of customisation, with a gluten free option in there as well!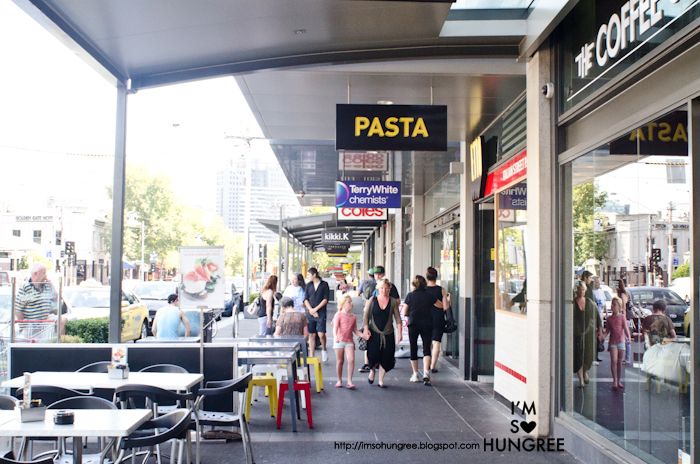 I'm unfortunately not in South Melbourne that often though, so it took me a bit longer than I would have liked to eventually make a visit. But ah, was it worthwhile!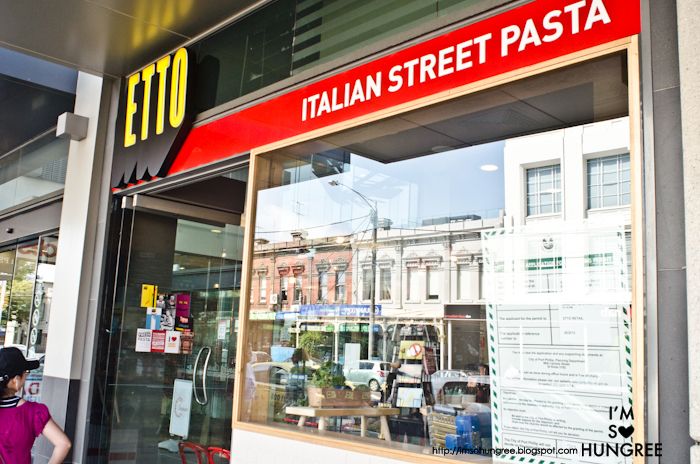 Between a gym session and an appointment with my hairdresser who had a gig on at the Rokk Ebony in South Melbourne, I quietly sneaked into the little pasta shop a little bit before noon. I loved the restrained flamboyance, it was very slick and neat, but with plenty of cheeky pops of colour and personality. I loved the staff's pasta shirts, maybe to inspire customers to try a different pasta if they're stuck on ideas?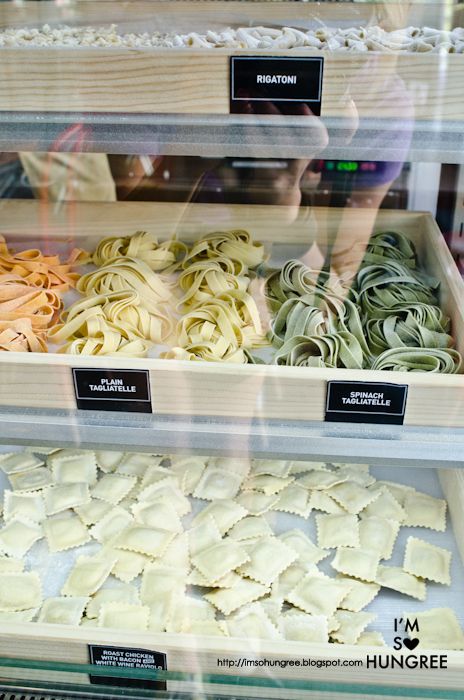 My body was low on energy, I needed carbs, and so therefore probably looked a little bewildered as I looked up at the menu boards, occasionally distracted by the fresh pasta lazily lounging around in the fridge. It's so beautiful!
Fortunately the staff saved me and recommended me a gluten free, corn based pasta that wasn't listed on the menu. I don't remember exactly what it was, but it was like a small penne.
Although the black truffle and salami sauce tempted me, I decided to go simple and wholesome (and probably a little bit healthier) with the roasted vegetable caponata sauce. This had zucchini, red capsicum and eggplant roasted in confit garlic with San Marzano tomato napoli. All of my favourite vegetables (almost)!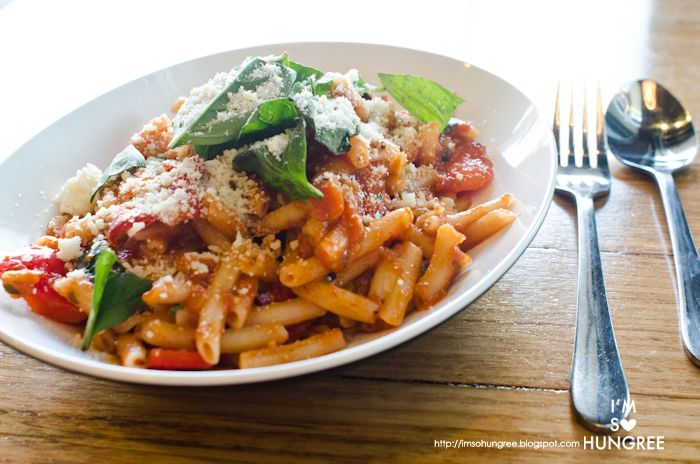 Since I was early, I managed to snag one of the two indoor tables, and settle down with my book (which I like to say that Brad prescribed to me!) and tuck into some pasta goodness.
I loved what I got, the sauce was rich and vibrant, I loved the sweetness, the freshness and the tanginess of the sauce and how abundant the vegetables were. Big chunks of torn basil? Yes please. Healthy shower of parmesan? Yes please!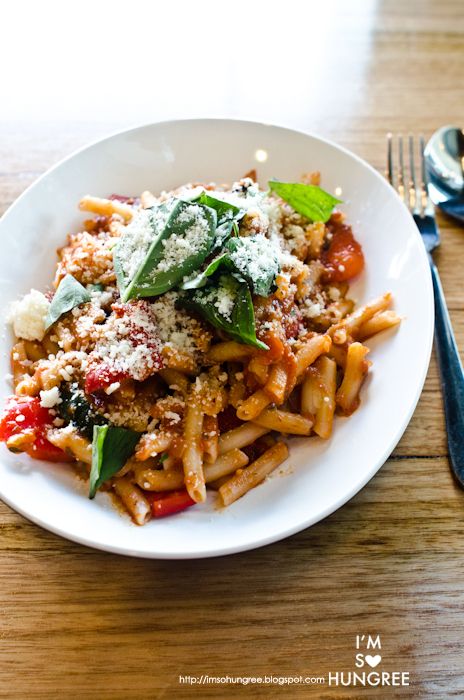 The pasta was also cooked perfectly, lovely and al dente and really just the perfect portion for one to fill up on and not feel too stuffed. It just felt so wholesome! Honestly, this is what I wish more places would do, bring down the prices a little, make the portions a little more reasonable (we don't need to eat until we're stuffed) and maybe we would be a little healthier all around. It's all about satisfaction...!
I had one piece of pasta which was randomly a little bit harder, which might be my only niggle, but other than that, I only wish these guys were closer to me! I love how cool and casual the space was, with none of that Lygon Street tackiness in sight, allowing itself to be that easy local spot to grab a lazy takeaway, or somewhere to just mull around with a friend, or a book (which are friends anyway), have a little tipple and take it easy.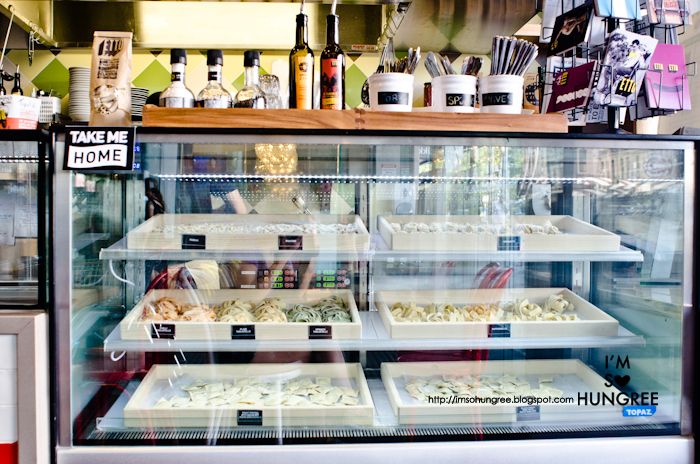 But most of all I think what I love, is that there is so much love here. In the pasta, the sauces, the flavours, the freshness. Isn't that what Italian food is supposed to be all about after all?
I sighed with envy as I left, watching the office workers line up to get some takeaway back to their office, or to enjoy the seats in the sunshine outside with their customized plate of goodness.. Any plans of opening another branch soon? In the east maybe? Hint hint, nudge nudge? ;)