Oh Hobart. Where do we start with you?
Brad and my visit to Hobart in December last year (yup, still catching up there), was my first visit and so I was naturally very excited. How could I not be with a whole new eating ground to explore?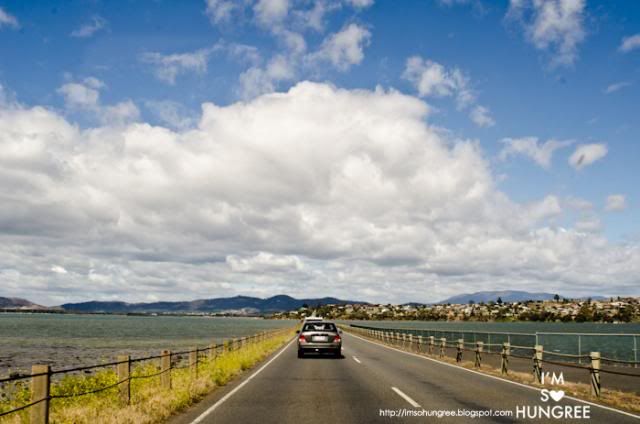 Fortunately it was only an hour and a half drive from Port Arthur, so I didn't have to wait, wiggling away in the passenger seat with excitement, for too long before I got to eat anything!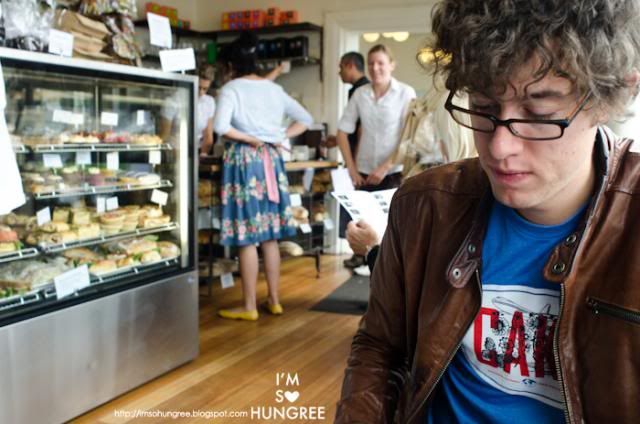 Learning that our hotel wasn't quite ready to check us in, our first port of call was naturally the Jackman and McRoss bakery in Battery Point. The place was pumping! And clearly beloved by locals and popular with the tourists!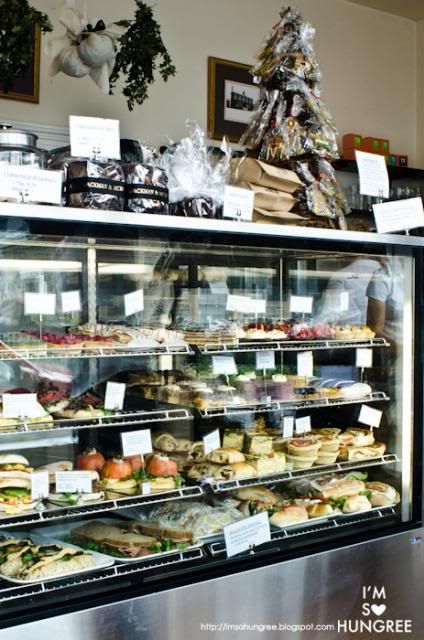 And why not? The cosy bakery has a lovely warm and rustic atmosphere to it, with plenty of table space, table service and lovely large front windows which let the afternoon light gently saturate the space.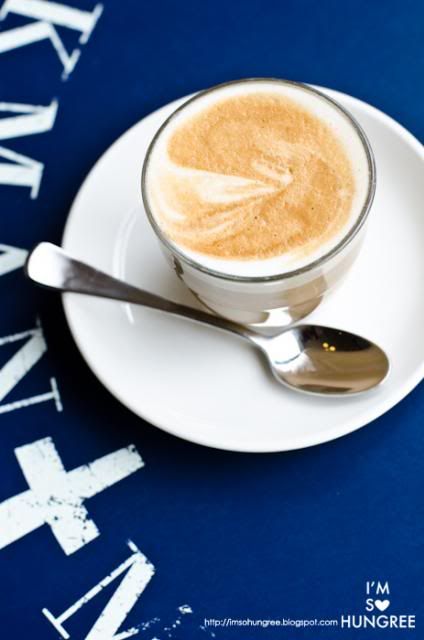 We, somewhat stupidly, sat smack bang in front of the display case with all the luscious cakes and sweets. Oh why Ashley. Why?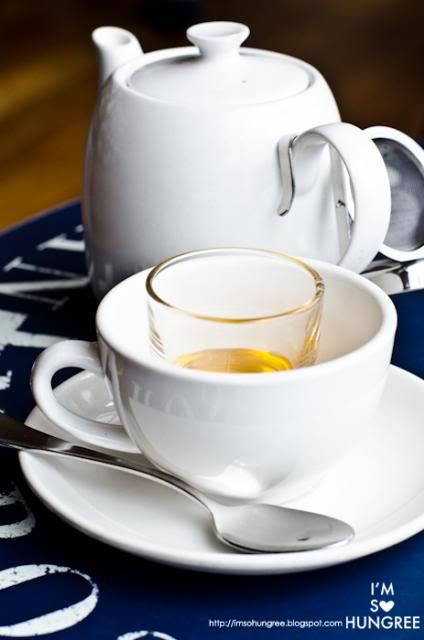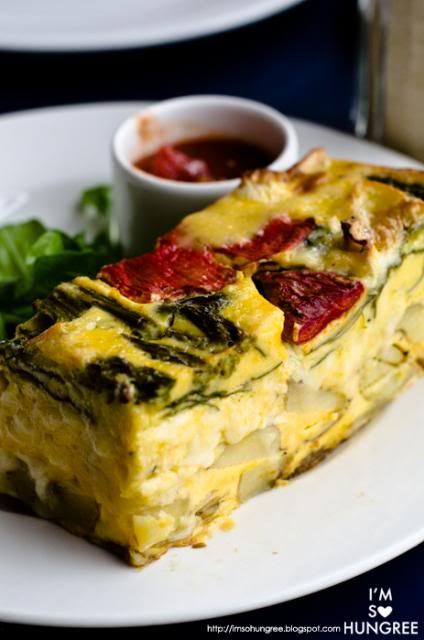 But I was good, at first, settling in with a lovely chai latte and an insanely delicious vegetable frittata. It was smooth and oh so buttery. Probably incredibly naughty, but who's checking? It's generally hard to be totally overwhelmed by frittata (in my opinion) but this won me over completely.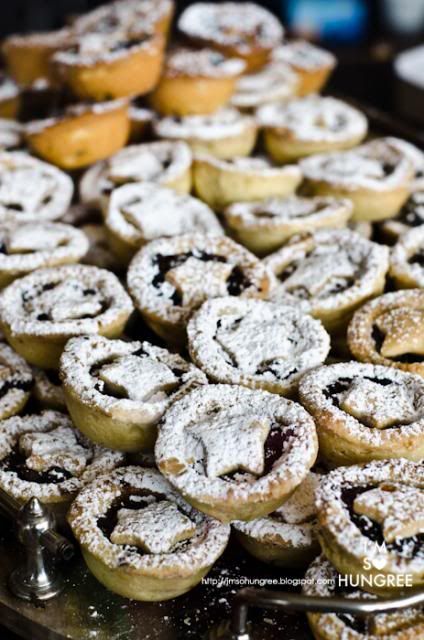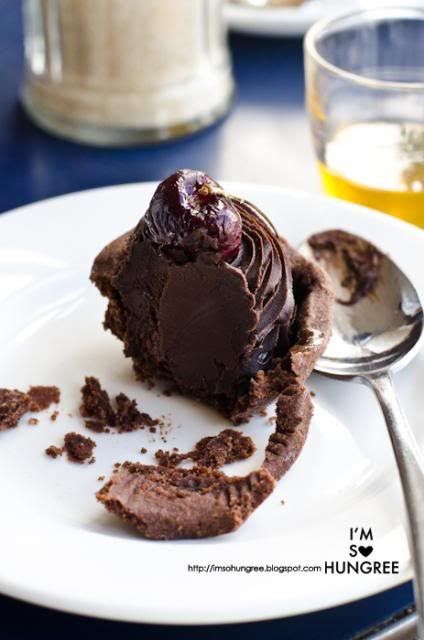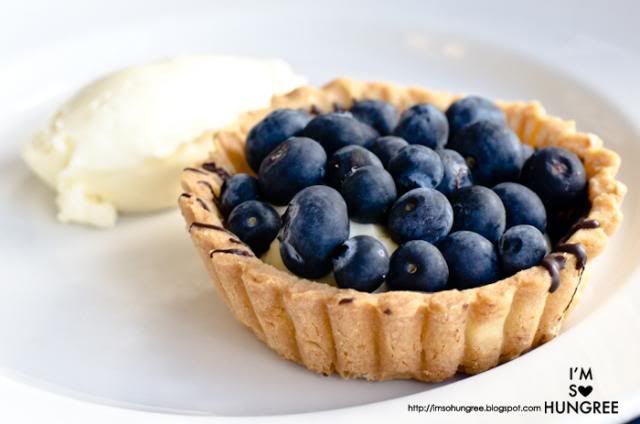 And after our more savoury nibble, I had to tuck into one of the sweets at least, surely! Although sweet, sugar dusted fruit pies and vanilla slices beckoned, I could not turn down the big fat blueberries on the blueberry tart. Cool and sweet, with a lovely short pastry shell. Oh and juicy! Of course!
After our little tea and coffee break, we made our way down Salamanca Place, where the market would be if you are there on a weekend, to suss out what dinner options we might have. There were plenty of delicious looking options, and the stroll around the cove was lively and lovely.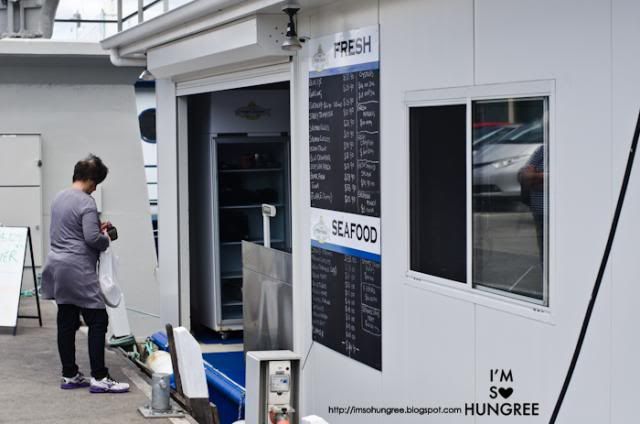 Eventually, we passed by some floating fish and chip shops and all I wanted were oysters. For this, we stopped by 'The Fish Man', which was actually a fish monger on the water, and got half a dozen. Not as cheap as in Port Arthur unfortunately, but these were plumper and still incredibly cool and satisfying.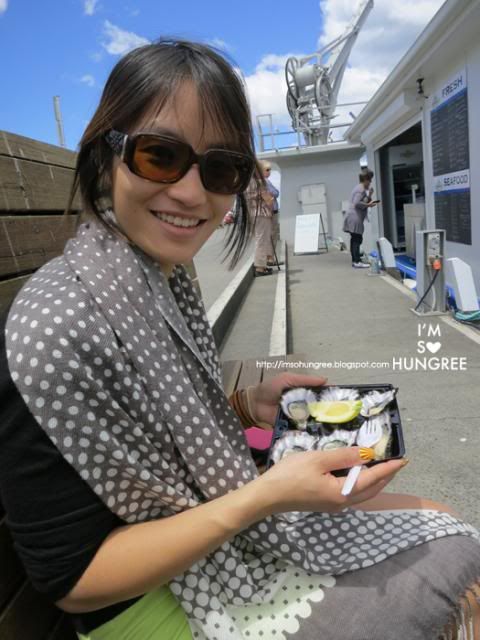 We then checked into our hotel, the Leisure Inn Hobart Macquarie, which was actually a bit bigger than I expected it to be and perfectly comfortable. There was a bit of street noise, but it was pretty easy to filter out.
Brad being a boy, promptly turned on the tv once we got into our room and zoned in on the cricket. So with a slightly exaggerated sigh, I announced I would go for a walk and took myself out to see what was in the immediate area.
Which was how I stumbled upon this adorable little shop. When I saw it from the outside, I had to do a double take. It looked a bit like an op shop, with rather adorable and vintage looking bric-a-brac, but in clear big letters on the window was 'THE RETRO FUDGE BAR'.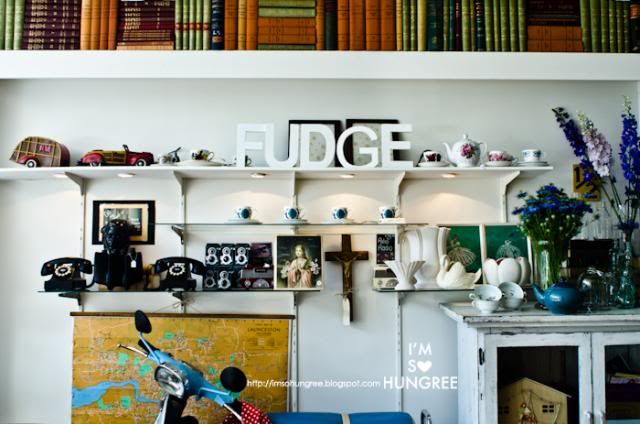 It was the cutest space, it was actually home to a vintage store, except with a twist. There was also a big display counter of fudge. And loads of it. More than 17 flavours. Woah.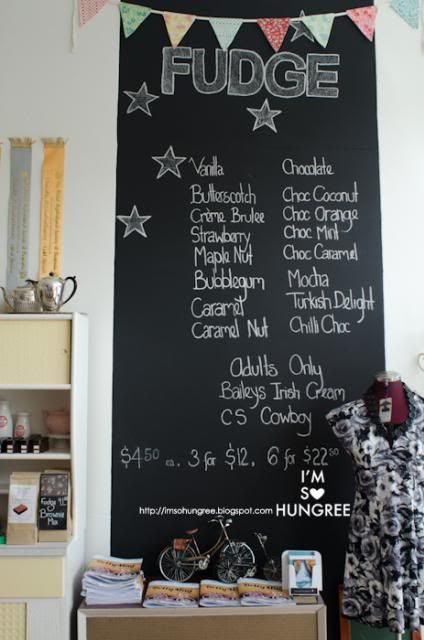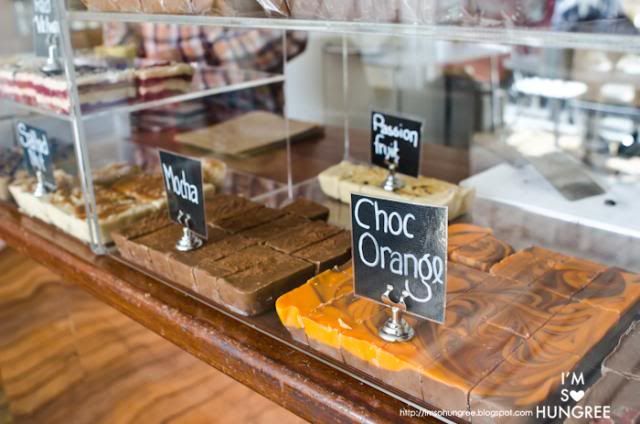 Made with lots of love, Matthew and Tania have been making fudge for over 5 years, first selling at the Salamanca Market before setting up their own brick and mortar shop (although according to Facebook they're moving from this location that I found the at). I bought some red velvet flavour which I brought to one of Brad's aunts when we stayed with her in Strahan, and it was so smooth and velvety. Just a divine treat.
This is one thing I came to love about Hobart, and the area around it, there were so many little home crafted goods that seem to have enough of a market in Tasmania and don't make it across to the mainland. I loved finding these little treasures and tasty nibbles and hope if I make a trip back, that I can spend more time sussing them out…and maybe actually go to the famous Salamanca Markets too!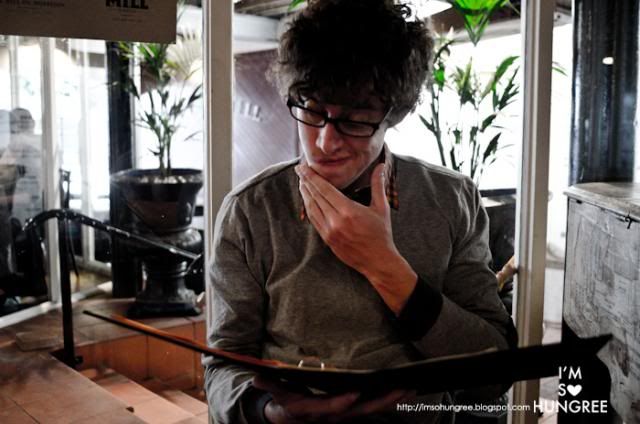 For dinner, Brad and I wound up at the Mill on Morrison. We had strolled by it earlier, and although the menu was a bit all over the place and seemed to be lacking a clear and concise vision, had way too many yummy sounding things on it for me to ignore.
And it had decent ratings on TripAdvisor and Urbanspoon. I'll take that.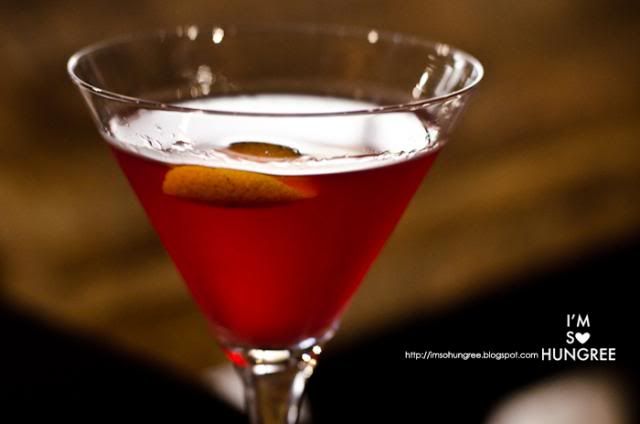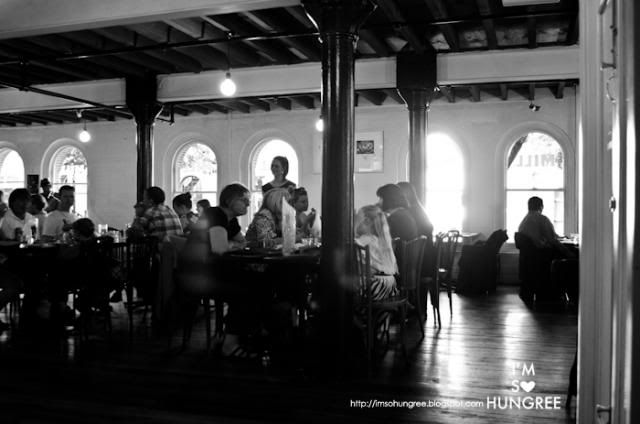 The Mill on Morrison is housed in a beautiful historic flour mill in the CBD, and it keeps a rather vintage feel to it, with not much done to it's interior. It felt a bit like a dance hall with some tables added to it. As such, the restaurant was pretty noisy as the acoustics weren't great, but on the bright side, it looked like a great place for a big family gathering in the middle of the restaurant, as there was plenty of space for the kiddies to run around, without the chance of them running into someone, or something!
The menu is big. There's a lot on it. It's meant to be a tapas style menu where most of the menu items are shared, and it seems to take inspiration from everywhere, tacos, to paella, to garlic popcorn. Why not?
Despite this, as generally larger menus mean less focus on execution, I found the food quite tasty, playful and well presented. By no means is The Mill on Morrison a formal dining experience, it's meant to be casual and laid back.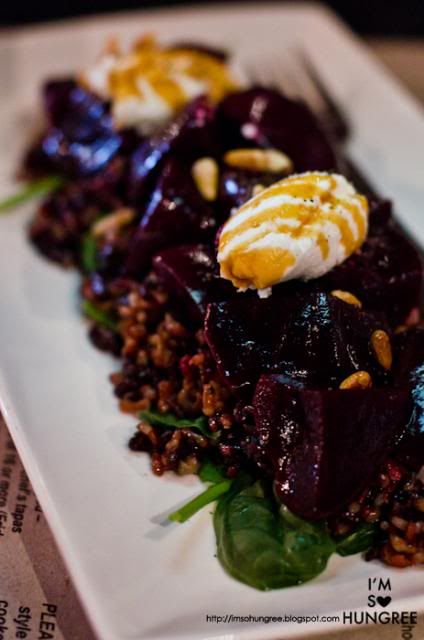 The beetroot and wild rice salad, with pine nuts and goats cheese was an incredibly generous serving for $10 and I absolutely loved how earthy this whole dish was.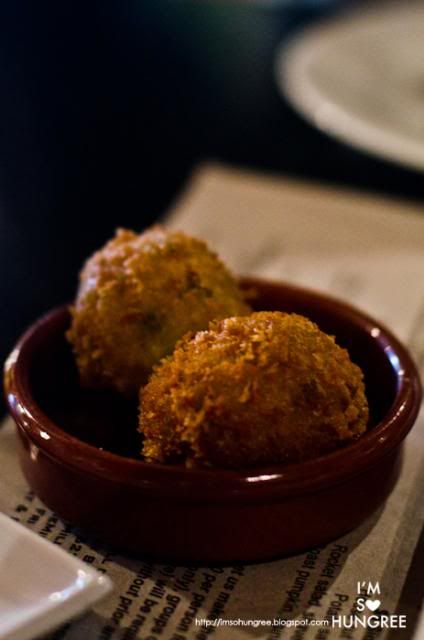 The pea, mushroom, blue cheese and walnut arancini were hot, crunchy and fulfilling. I wouldn't have minded the blue cheese to be a little more pungent though!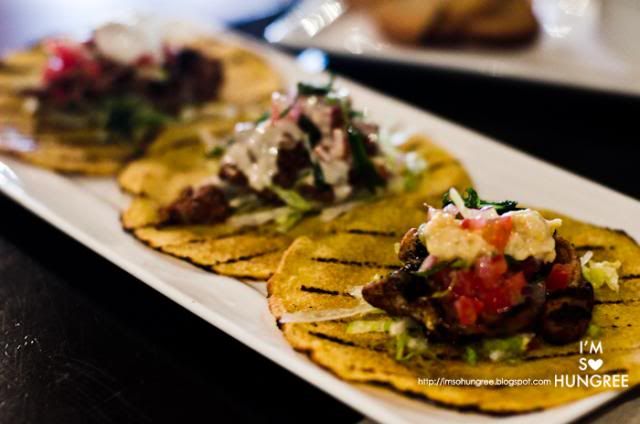 We happened to be in on a night where they were doing a bundled deal for their tacos and a corona. So we chose a chicken, avocado and corn puree taco, chilli beef, red bean and cumin yoghurt taco and a pulled pork taco with chipotle peppers and apple sour cream.
I found the shells to all be a little bit 'wet', but this kind of worked nicely as it made it easier to fold around the filling and make for a slightly neater eating experience! All of the fillings were tasty, the chicken being just pleasant, the beef with a great kick of chilli and heat, and the pork was probably my favourite. The apple sour cream really giving it a sweet and refreshing note.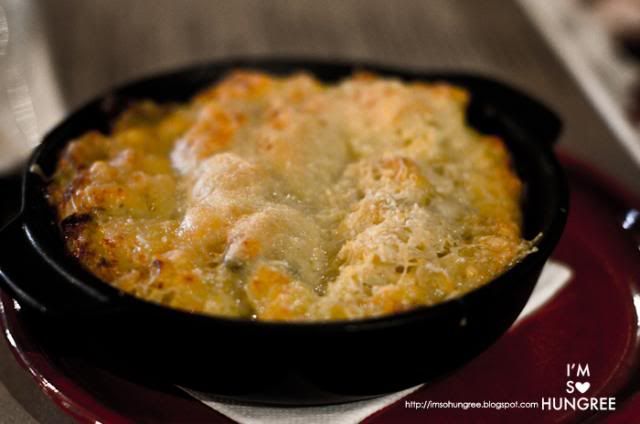 We also a mac and cheese with leek and gruyere. Oh my god. All the cheesy sin in one little bowl. So good, although so bad!
Sure, we were stuffed afterwards, but when there are sundaes on the menu, you just can't say no to dessert! Coming in two sizes and in a variety of flavours, we opted for two small sundaes, just to try more flavours.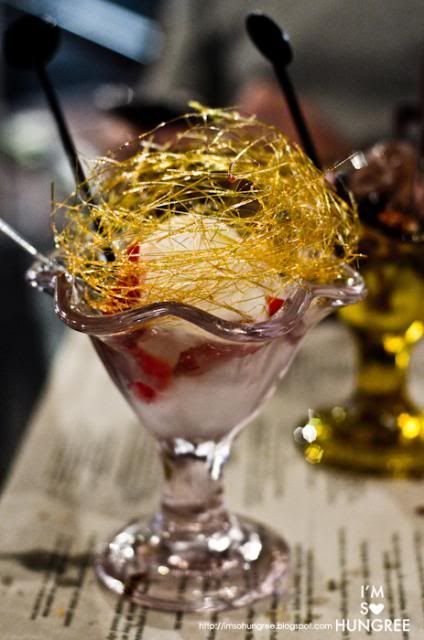 My reaction upon seeing them?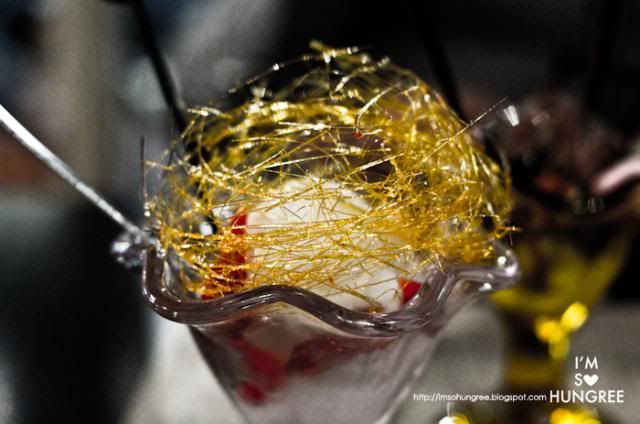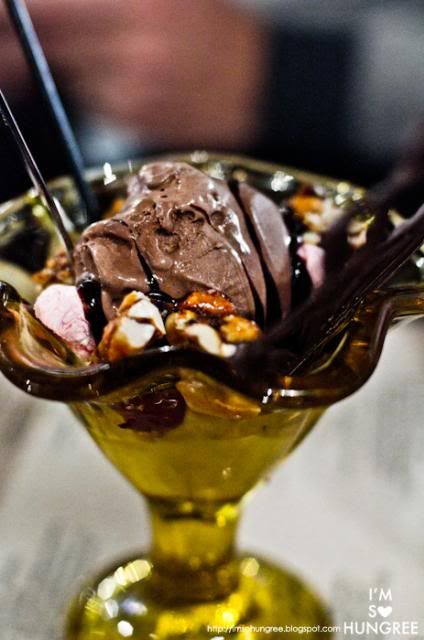 Whimsical and playful, one had a champagne sorbet with strawberries and a hairnet of caramel, whilst the other was rocky road with chocolate ice-cream, marshmallows and nuts. Maybe not the most sophisticated of desserts, but totally enjoyable and totally fun.
All in all, a low key and fun meal. And a great first day in Hobart…next up, MONA and Garagistes...
Jackman and McRoss
59 Hampden Road
Battery Point
(Was located at 83 Harrington Street, but I think they've moved. They are also at Salamanca markets)
11 Morrison Street
Hobart
TAS 7000