Disclaimer: I was offered a complimentary meal at Spice I Am. All other meals and food I paid for.
One weekend in March, I left a perfectly warm and sunny Melbourne, for a cold and rainy Sydney.
Although really, the weather just happened to be a bit of a coincidence (I don't have that kind of money to just escape weather when I want to!), as I had really gone to Sydney to spend some quality time with one of my best buds, Ben.
Ben and I have been friends since high school, which to me, is a very long time, as I'm not much in contact with many friends from high school anymore. We are very close, which led to many friends often asking if we were going out, but he's one of those guys who's more like a brother to me, so I often pushed him around. But that's what friends do right? Even when he went to Sydney for uni, we stayed frequently in contact, lamenting to each other often about our love lives. Or lack there of. Or trouble because of.
However, in the past year or two, we sort of dropped contact, as he started working life in Sydney and it wasn't until recently, due to a rather turbulent time on his side, that we started getting in touch again.
He made a few visits down to Melbourne for family, where I'd catch up with him for a brunch now and again, and then I figured, when I had some Jetstar vouchers (since they kept cancelling all my flights to and from Tasmania!), that I should spend time with Ben.
And man what a weekend it was!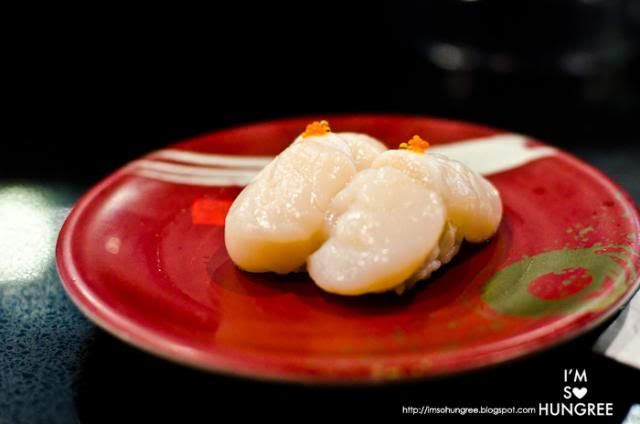 I got into Sydney on Friday, and had the afternoon to myself since Ben was still working, like most regular people. So I hopped on to the airport train (which is so good, stupid Melbourne making contracts with MetLink and stuff), made my way into the city, up a couple of escalators…and to Sushi Hotaru!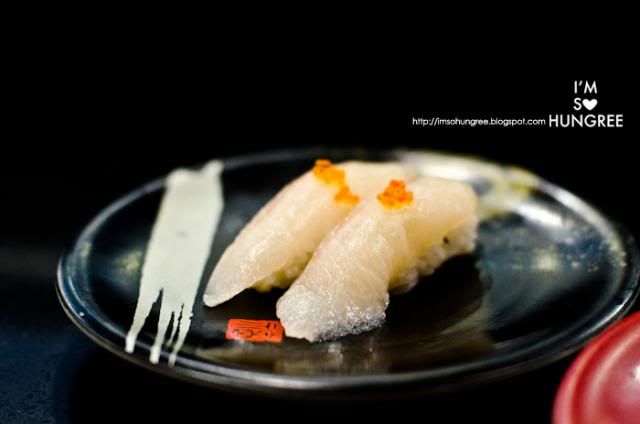 Aww yeah, I love me some sushi train. I was ravenous by the time I got off the plane, so going somewhere where food is just paraded by you? Yes please.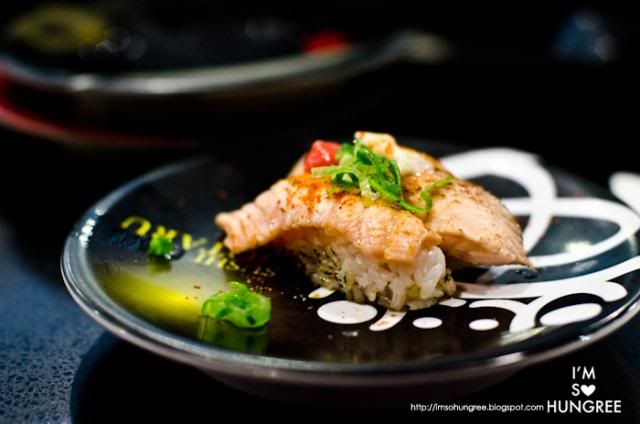 I was pretty impressed with what Sushi Hotaru had going on, everything was an incredibly affordable $3 a plate, and although the portions might have been a little bit smaller, they didn't skimp on the quality. Less novelty, more delicious fish. It was all good to me.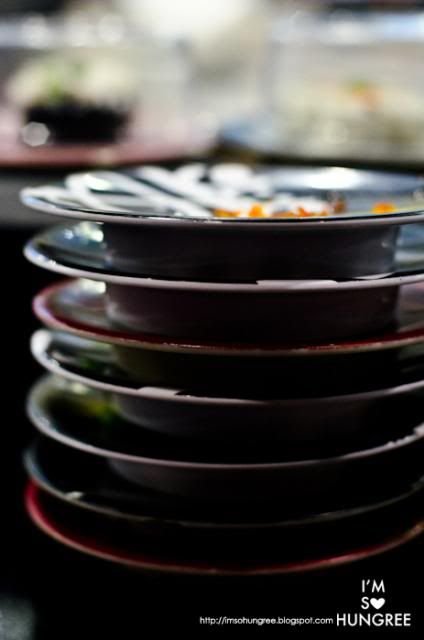 This might've happened in about 20 minutes.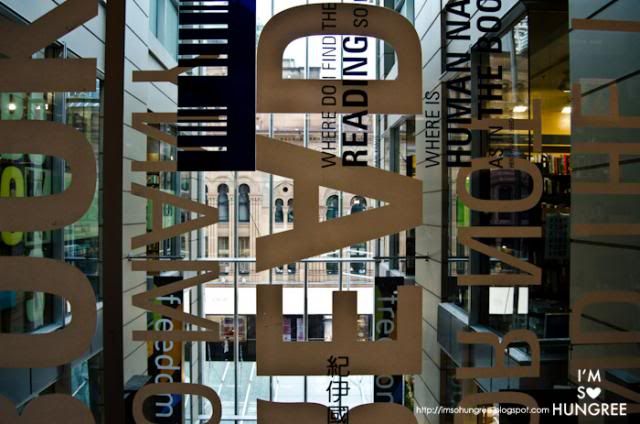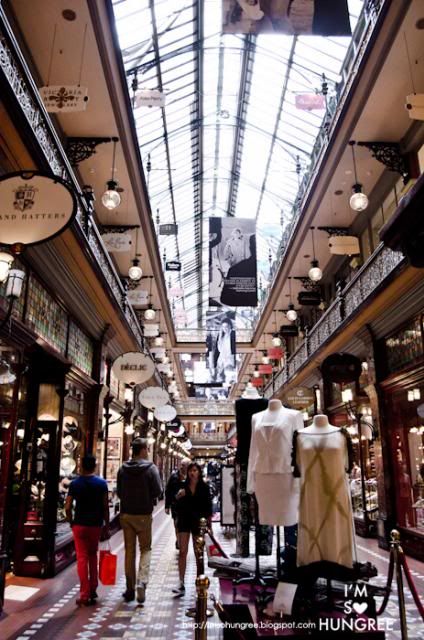 After soothing my crying tummy with food, I hauled my bags around Sydney and did a little exploring, even if it was absolutely pouring and windy out. So I naturally took myself up to Kinokuniya, and lost myself in the photography books and the manga for a few hours, before wandering around the Strand Arcade, which is really such a beautiful Victorian building. The details in here are just so intricate, and the shops are all a little bit of eye candy really.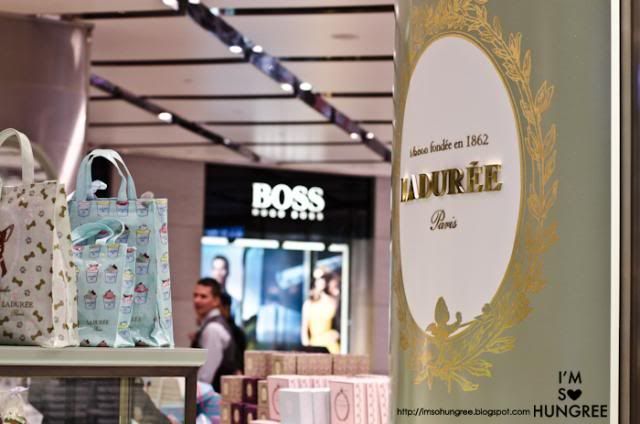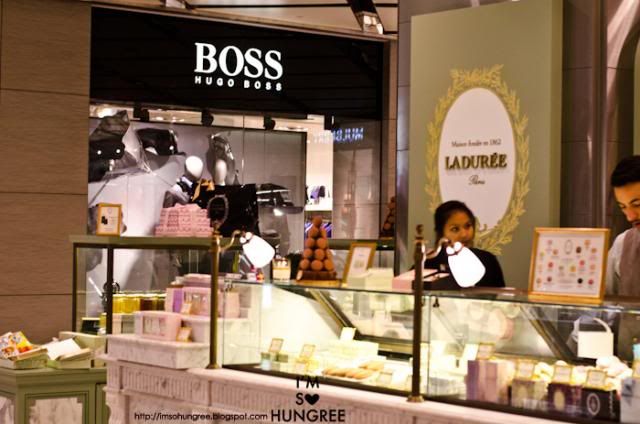 Eventually, my Louis Vuitton golf bag (which I had borrowed from mum) and I, found our way to Laduree in Westfield. I mean, Laduree was a must visit, I have incredibly fond memories of visiting the one in Paris, back when I was on exchange in Germany in 2008. I brought a box of 32 back to my dorm and ate them all within 3 or 4 days. Hum de hum.
In a corner of Westfield that housed plenty of shiny brands, Laduree's parisian, pastel chic stand fit in quite nicely. There's a display cabinet out front, showing off the lovely macarons and adorable cakes, and around the back a small seating area with a couple of tables and rather comfy chairs. At 3pm on a Friday, there were already several tables sipping back champagne, decked out in tutus and suits, in a boozy high tea!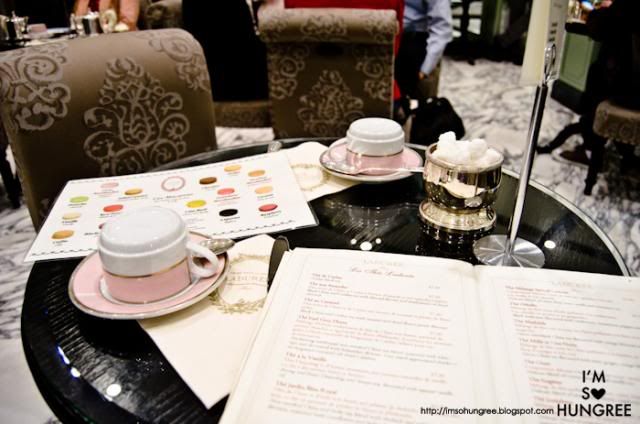 For me however, it was just to be myself, my book and a cup of tea. Oh and macaron. But my lord, I think my eyeballs must have nearly popped out of my head when I saw the prices! A single macaron priced at $4 a pop and a pot of tea at $7.50? Ouch. But nevermind, it worked out well as I spent about an hour and half there reading my book anyhow.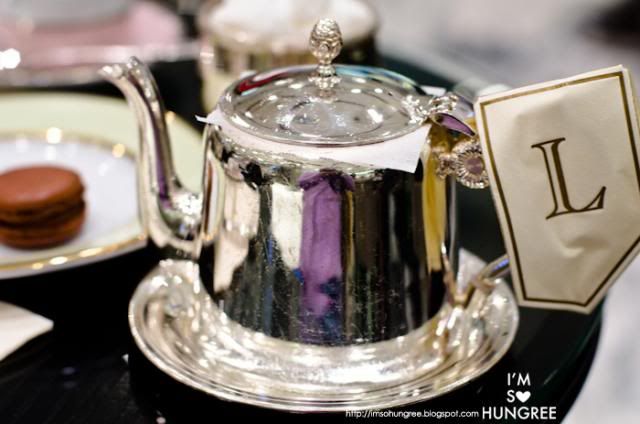 I ordered the Earl Grey Fleurs tea, which was actually really quite lovely. I loved the bergamot and spiciness of the tea. It was perfect for warming the body on a cold day.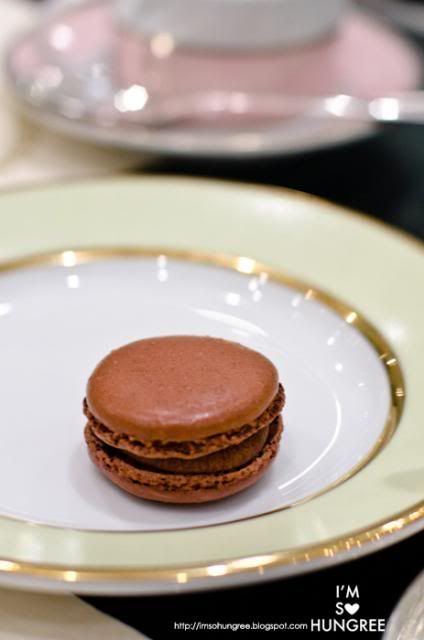 My macaron on the other hand, a chocolate one, for classic's sake, was a little bit of a let down. There was no gentle crunch in the shell, instead the whole thing was really kind of soft, and a bit one dimensional in texture. For $4, and being a bit smaller than the typical macaron you get around here, it was a quite disappointing.
But that's okay, because I finished reading 'The Antidote: Happiness for People Who Can't Stand Positive Thinking' by Oliver Burkeman, which was a great read. Highly recommended!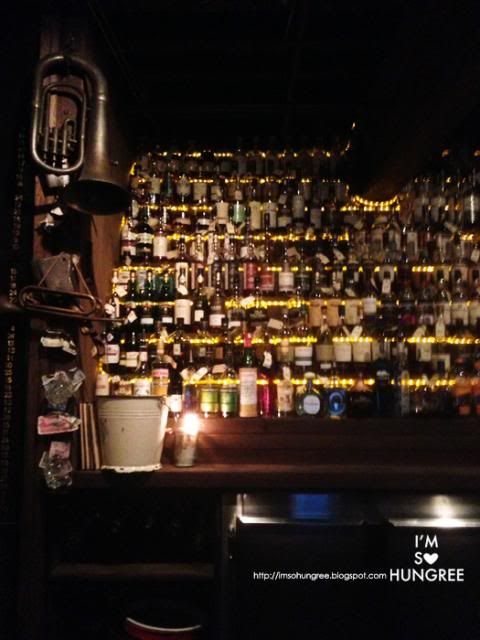 And shortly after, I met up with Ben who whisked me off under his big businessman like umbrella to the Baxter Inn, where whiskey is everybody's best friend. We enter through what feels like a fire escape and descend into the basement, to find a cosy, dimly lit bar, with a wall of whiskey. It's pretty intense.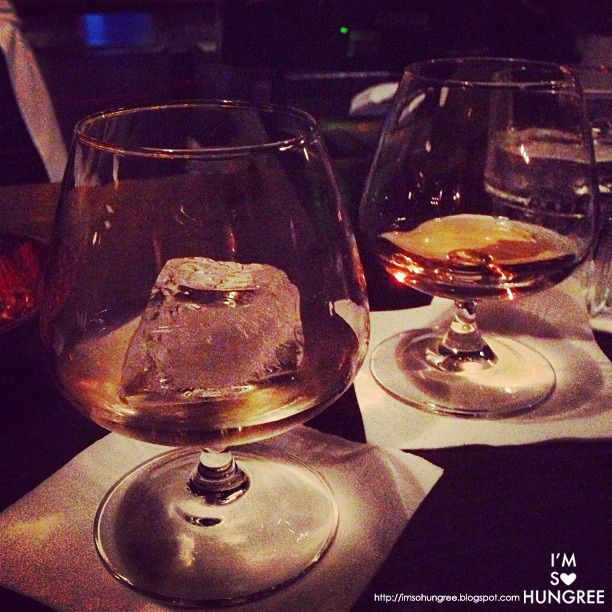 We find ourselves some stools at the bar and proceed to start our evening with a glass of wine each, and a complimentary bowl of pretzels, before moving on to the main contender, whiskey. After letting the barman know my liking for Glenmorangie, he recommends the 15 year old Dalwhinnie, which does goes down a treat on the rocks, or rock in my case. It looked like I had the iceberg that sunk the Titanic in my glass!
I felt like I should have been on the set of Mad Men as Ben and I swirled our glasses about, attempting to be dapper and what not.
From there, we made our way to Spice I Am in Darlinghurst, as I had kindly been offered a meal there, which worked out well, as I had wanted to visit too!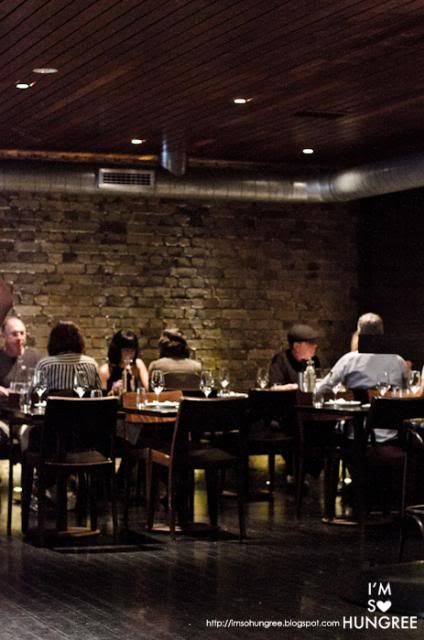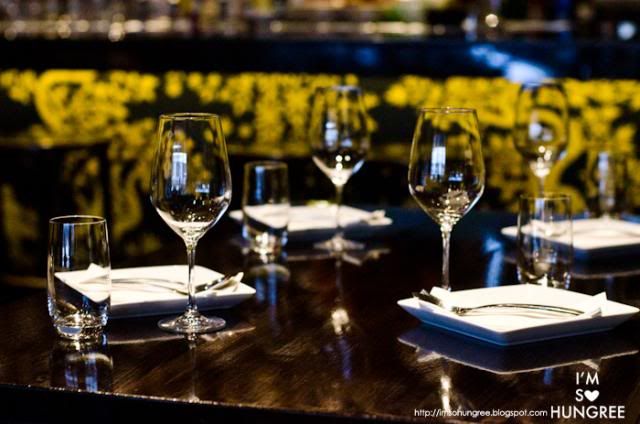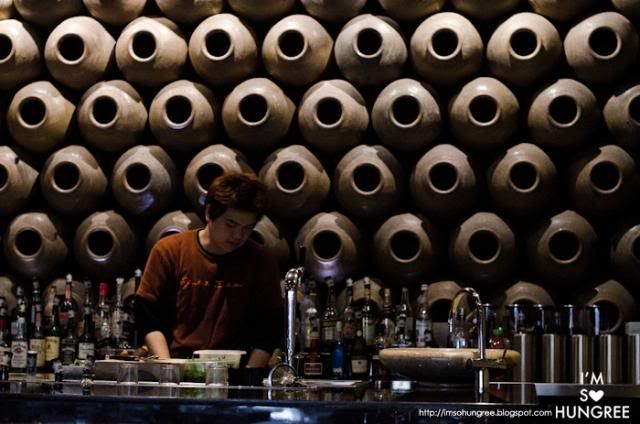 I had been to House before in Surry Hills, and although it was tasty, it was pretty casual and laid back, so I was quite surprised upon entering Spice I Am, how upmarket it felt. It felt dark and sultry, with some funky rattan furniture, brick walls and pots making a feature wall as well.
The smiley and polite waitresses were the epitome of Thai-style hospitality, and we were well attended to the whole night.
After boozing it up at Baxter Inn, I decided to keep it simple (and hydrate the body) with a coconut water, which was sweet and refreshing. Just perfect. The little slices of coconut flesh was definitely a nice addition.
We were recommended the fried betel leaf entree, which did not disappoint, crunchy with bright flavours and a little bit of sticky sweet chilli. Made for a lovely start to our meal.
We kept our meal pretty simple, going for a salad, noodle and curry. Our salad of choice was the Som Tum, green papaya salad with dried shrimp peanuts and chilli. We asked it for medium spicy…but wow, I didn't expect them to be doing the spice levels by Thai standard! Loved how authentic and spicy the salad was, with Ben and I gulping at our glasses frantically, but enjoying it all at the same time. So fresh, cool..and obviously, spicy!
The Pad Thai with prawns was very enjoyable. It had been a while since I had had a pad thai, as I couldn't really bother with the mediocre stuff we were getting in Melbourne. But this was great, the right amount of sweet and salty, the right type of noodles and plenty of peanuts. Lots of flavours and incredibly comforting.
For curries, we went with the Panang curry, a thick, coconut red curry with kaffir lime leaves, with chicken. Again, a total winner with Ben and I. I always take it as a good sign if I just want to have the gravy over rice, which I did fairly with no shame. Thick, rich and warming, just delightful.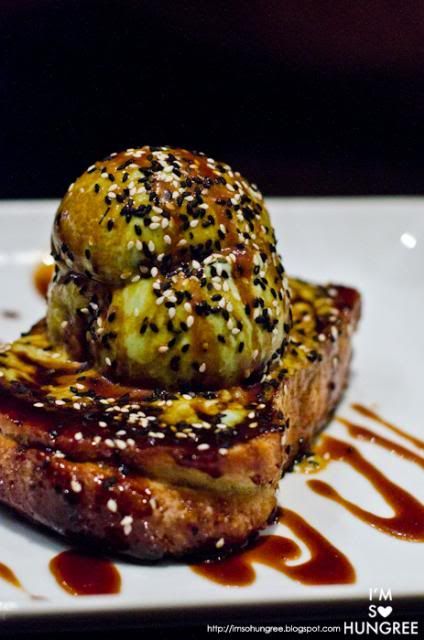 To finish, it just had to be the BTS, Better Than Sex. Toasted brioche served with pandan gelato, topped with Thai caramel sauce and roasted black and white sesame seeds.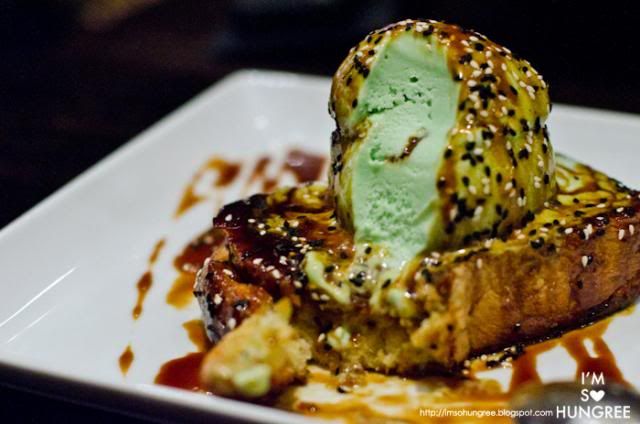 Now really, it's probably not better than sex...but it comes pretty darned close. I'm not sure how all the flavours go together, but they do. They do to make a moreish dessert baby that you just want more and more of. The crunch of the buttery brioche alone is so sinfully delicious, but it just mixes so well with everything else. Really guys, if you're in Sydney it's worth going for if your'e a sweet tooth.
With that, Ben and I concluded our first day and evening in Sydney, and decided to head back to his for a chilled out evening (and watch videos of screaming goats all night), since we had crafted a rather intense eating itinerary the next morning….
…so stay tuned for the next Sydney post!
Shop RP1/ 500 George Street
Sydney
,
NSW 2000
100 Market St Level 3 Westfield
Sydney
,
NSW 2000
Basement, 152-156 Clarence St
Sydney
,
NSW 2000