Goodness! I was going through my edited photos and had realised I had completely overlooked sharing my trip to the Cameron Highlands in Malaysia, last year in October, with all of you! Bad Ashley, bad!
If you had been following my previous Malaysia posts, in October, my parents and I drove from Penang, to Ipoh and now up the hills into the Cameron Highlands. In west Malaysia, the Cameron Highlands are about the size of Singapore and around 1500 m above sea level, the highest point of Malaysia that is accessible by car.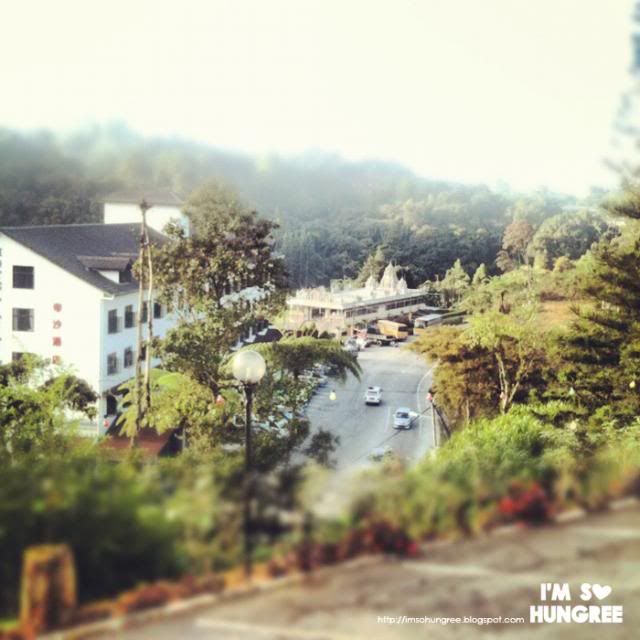 Being the highest point in Malaysia, the climate tends to more agreeable (at least with me) than down in the cities. The Cameron Highlands makes for a popular getaway during the holidays (be warned traffic will be horrendous) since the air is drier and the temperatures in the range of the low to mid 20's. Typical Kuala Lumpur weather in comparison is usually sitting at around 30 to 30 degrees Celsius and ridiculously humid.
It was a lovely break after being in Penang and Ipoh for a couple of days, I could actually jog around outside!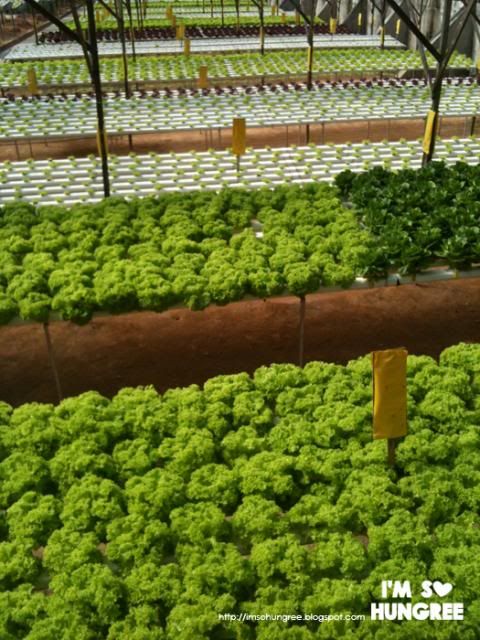 Due to it's climate, most of the country's flowers, vegetables and fruits are grown up here, with some of the farms even exporting to Singapore. The strawberries from the Cameron's are very popular, with plenty of strawberry farms to be found in the area. Many will allow you to pick your own strawberries, and then charge you by weight.
Mum and I came across a hydroponic strawberry farm that also grew beautiful heads of lettuce. So much green! We got a couple of huge lettuce heads to bring back to KL with us for a mere 2 or 3 ringett each! One Australian dollar!
One thing the Cameron Highlands is also very well known for, is their tea plantations.
My parents and I visited one of the tea centres, the BOH Sungei Palas Tea Estate, which ended up being an absolutely lovely afternoon because we planned ourselves out pretty well. With laptops and iPads packed, we drove over, which was a bit scary at a couple of points, as the roads were pretty narrow and wrapped around hillsides…eek!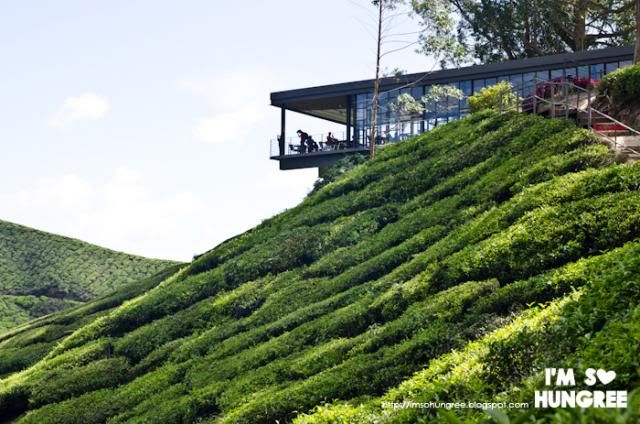 We fortunately though, arrived at the parking lot in one spot and marvelled at the rolling hills of green tea leaves. It was absolutely incredible!
With a cool breeze on our backs, we followed a path up to the tea centre, which had a deck that suspended over the top of the hill, meaning simply breathtaking views.
Could you really ask for anything more serene…while working? Just quietly, whilst we were actually working while up there, Dad and I posed for this picture…to make ourselves look busy and important or something. We very comfortably spent a good 3 or 4 hours just relaxing, working and drinking tea up here.
BOH tea is Malaysia's largest producer of premium black tea and has been around forever, my parents were singing me the jingles they used to hear for it on TV when they were kids! It's pretty cool that it has indeed stuck around for so long, and become a premium tea name in Malaysia.
Whilst honestly probably not the top grade tea in the world, it's still perfectly enjoyable, I particularly liked their BOH Garden tea (with a warm coconut tart, mmhmm!) and picked up a beautifully packaged 'Diamond Jubilee' tea (which I gave Brad's mum for Christmas), made of course, to honour her majesty in England. Remember, Malaysia is still part of the commonwealth (and the owners of BOH are British)!
One thing we did find kind of interesting in Cameron Highlands, driving between towns, is that there's quite a lot of Indians around, with a couple of them running 24/7 joints. (Fun fact, hour in Bahasa is 'Jam', so all the signs would say '24 Jam'. This randomly makes me happy). Whilst not everything at these little nasi kandar type places was always a hit, one thing we did enjoy consistently, was good roti and dosai.
Like. Really good. Like best dosai I've ever had in my life. Loved how it was hardly oily, which made it perfect for mopping curry sauce up with. Which was also excellently tasty. My mouth is actually watering as I type this. Too good. We came back to this same store in Tanah Rata 2 or 3 more times just for the dosai.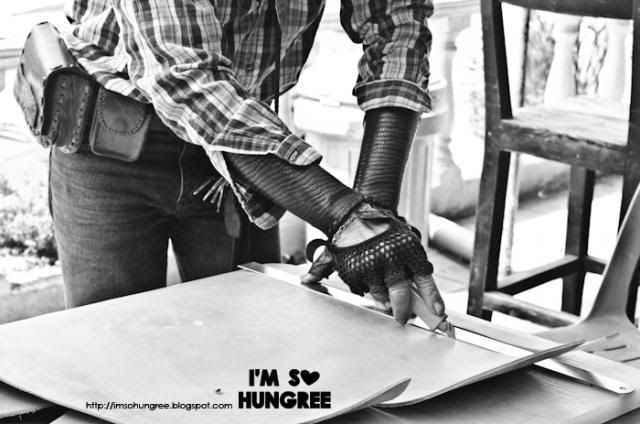 This guy had a little stand just down a little bit from the Indian store, who I think it might've been the coolest guy I saw on the trip. A real Malaysian cowboy! With joyful wrinkles around his eyes and a wise and quiet smile, there was a lot of character (and history I'm sure) in someone who didn't talk much, despite us asking him lots of questions. It was wonderful to watch him cut and mould leather, which would eventually become some beautiful accessory. Whilst mum and I were sorely tempted by some of the handmade bags with intricate designs, we opted instead to pick up a few leather cuffs instead, which I have been wearing non-stop. At only 20 ringett a pop (not even 10 Australian dollars!) I certainly couldn't complain!
Mum fell in love with market fresh tofu fa at the local market in the town of Brinchang (where we stayed), having it two mornings in a row. So good when it's warm and with gula melaka!
Mum also suggested we have high tea whilst in the Cameron Highlands, as she had heard good things about 'Ye Olde Smokehouse' and their high tea.
However, after a bit of googling around, I decided we should instead have high tea the Cameron Highlands Resort, in the Jim Thompson Room, which is served daily from 3pm to 6pm.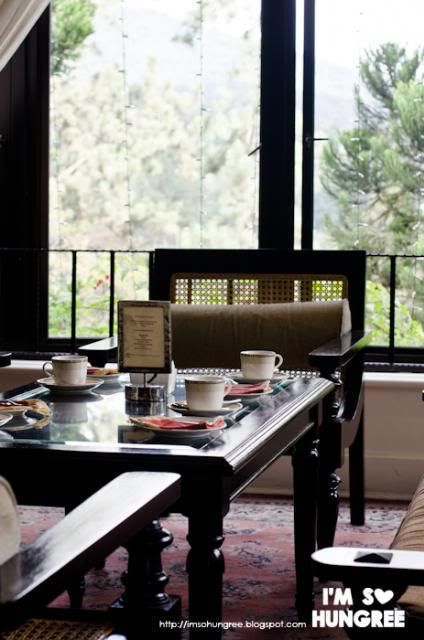 Wow. What an immense bit of luxury amongst the tea plantations and strawberry farms. It definitely has a colonial charm to it, but with all the luxe trimmings.
35 ringett each (11 Australian dollars) netted us a pot of tea, each, from a selection of BOH teas and a gorgeous, three tier stand of goodies. I was absolutely enamoured by the teapot and teacups. So delicate and elegant, I definitely felt very posh as we sat on spacious and luxurious Malaysian style chairs, underneath a dark wooden ceiling fan with golden finishes and sipped on our tea.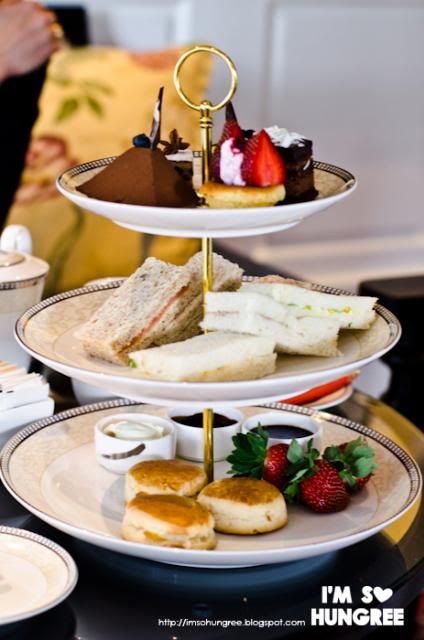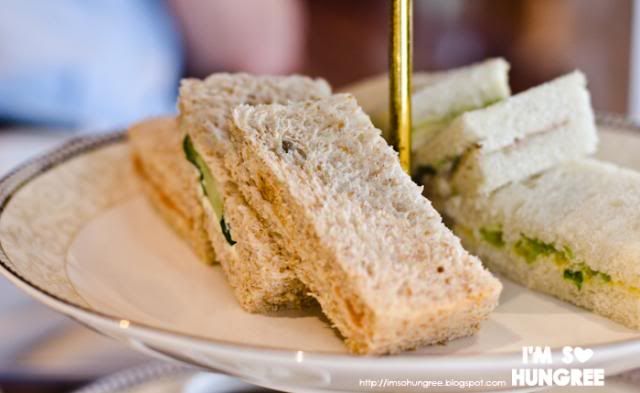 Our nibbles were generally all quite good too. Of the sandwiches, we did like the cucumber and cream chess, and smoked salmon more than the other options. Our bread was all fluffy and soft, so nice and fresh.
The scones were a little bit on the heavy side, I would have liked them to be a little bit more fluffy, but at least the strawberries came with chocolate sauce. Surely that never, ever fails.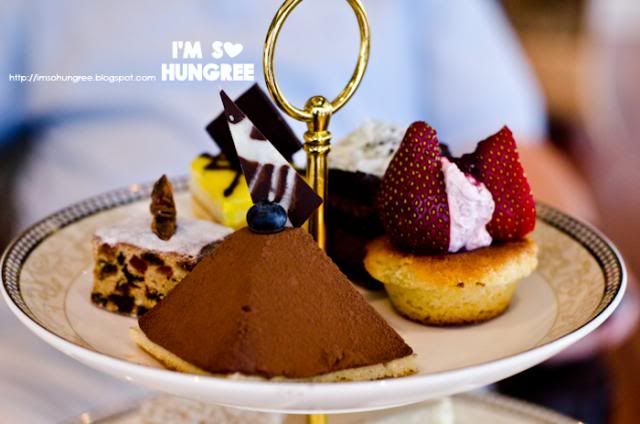 Whilst I enjoyed all the sweet treats on the top tier (although maybe not so much the fruit cake, since that's just not so much my thing), I went nuts for the pyramid of chocolate mousse goodness. Rich, dense, chocolatey. I sort of demolished it on my own while my parents picked on everything else.
We did also have a poke around Ye Olde Smokehouse afterwards, and although it definitely does have that very old English charm, I felt the space could use a facelift, and since it is a hotel, the areas for day visitors to visit was a bit limited.
Three nights was plenty, but at the same time, not long enough in the Camerons for me. We ate pretty well, but didn't even get around to eating any steamboat, which is usually crammed full of vegetables up this way (since they are so bountiful and fresh) and of course very comforting in the cooler nights. Next time I suppose?
On the way back down the hills to KL, we made frequent stops at roadside stalls, selling fresh vegetables and fruits, to stock up before we got back into the city. It's so much more expensive once you're in the city! Check out all of my car friends…tomatoes, leeks, cabbage, lettuce…you name it, we probably bought it. Or well, almost all of it.
And finally, before we got back to KL, we made a stop in Bidor, where we were reminded what humidity felt like again. Urgh. The stop was made, pretty much just to go to Restoran Pun Chun for their famous duck noodles. Again, this is what happens when you have a crazy food dad. The duck noodles here are served in a very dark and herbaceous soup. Not so much my thing, but the soup is pretty comforting and duck is hard to dislike.
My relatives also love to pick up biscuits from here, with a wall dedicated to their inventory.
And with that, I finally conclude my posts in Malaysia (for now) and leave you with a couple of photos of life in Restoran Pun Chun. There's just something about the easy going nature of these restaurants, hawker stalls, kopitiams and nasi kandar places (when not in peak lunch period) that I love in Malaysia.
Brinchang, Cameron Highlands
(near town of Brinchang, you should be able to see signs for it. Sort of a map here. Not open Mondays)
Tanah Rata, Cameron Highlands, Malaysia
(I'm not kidding that's what google says)